Thermopolis to Billings to Saco (Sleeping Buffalo Hot Springs) July 8, 2021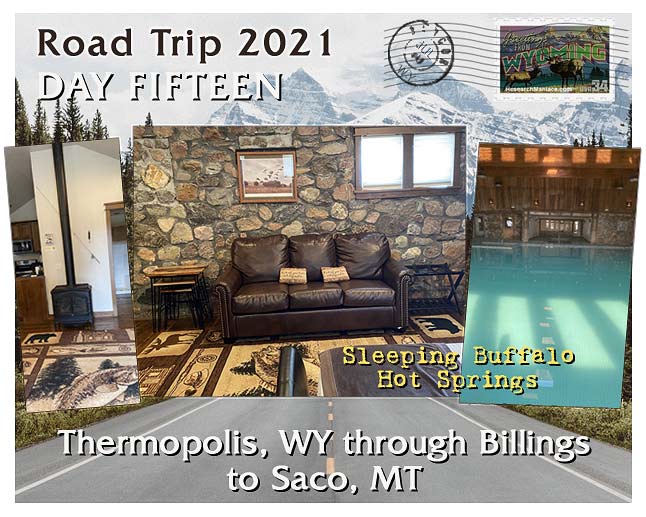 We start the morning with a dip in the Thermopolis Hot Springs. These Springs were sold to Thermopolis by the Indians as a gift for the enjoyment of all people.
The Best Western Plus Plaza Hotel has one of the best free breakfasts we've encountered. Hot eggs and meats, waffles, fruit, yogurt, breads and pastries. We filled up and took some fruit for the road. It was going to be a long drive.
We partially gassed up in Thermopolis and drove the back roads for about three and a half hours to Billings. The landscape was open prairie, some cows and a few towns. It must be brutal here in the winter. How hard it must be to make a living out here.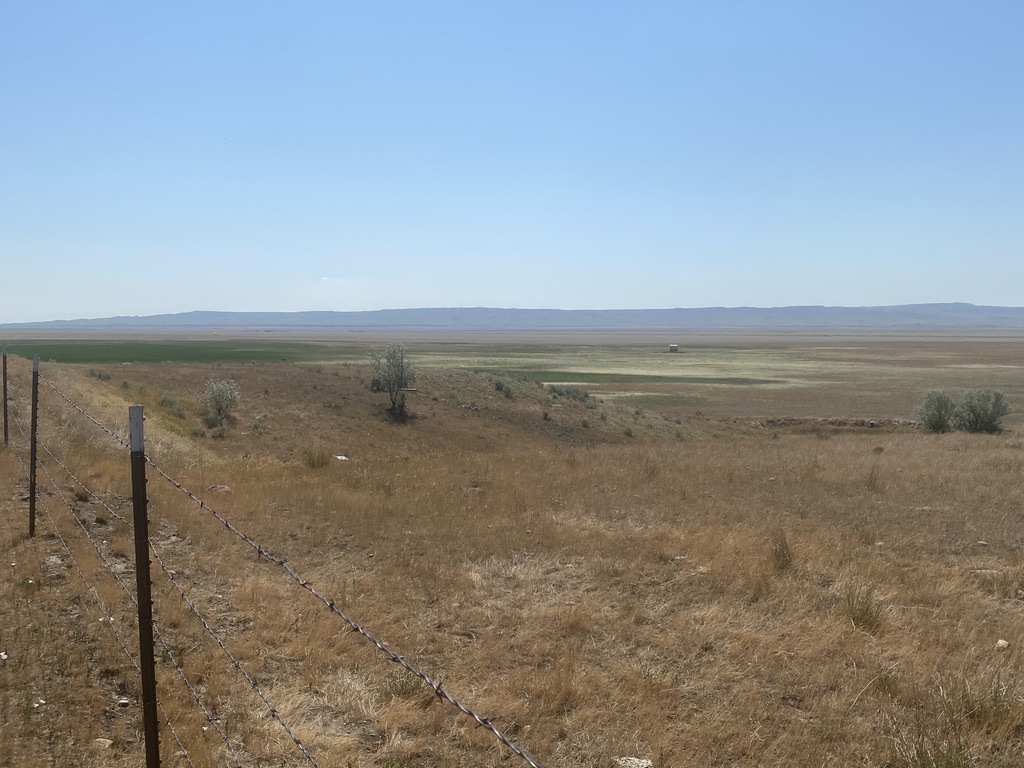 I had learned that there wasn't a restaurant at or near Sleeping Buffalo Hot Springs, so we located Costco when we got to Billings We filled the tank here. We are finding the Costco price is about 50¢ cheaper than most of the other service stations. I've liked to use the app Gas Buddy but I couldn't get it to connect except when I had wi-fi. We stocked up on groceries for the next couple of weeks. Costco has a snack food called Parm Crisps Snack Mix and we fell in love! Nuts and parmesan cheese, seasoned to be addictively wonderful. One of the benefits of a road trip is having an ice chest and food to save going out for meals.
Traffic was insane in Billings around the Costco. Most lights were backed up for 2-3 cycles. I remembered it as a sleepy little town, but no longer. Still, Montana is sparsely populated: when I was teaching here a few years ago, they had just exceeded one million in total residents!
Back on the road for a long 3 1/2 hr drive on two-lane roads from Billings to Saco. Not hardly any traffic and wide open field and prairies. We crossed the Missouri River and went through the Charles M. Russell National Wildlife Refuge, which stretches over 100 miles along the river. We didn't see much wildlife near the highway but we did see some roaming antelope, a couple of wild turkeys, and lots of cattle.
It was still light when passed through the small town of Malta and then drove another twenty miles to Sleeping Buffalo Hot Springs.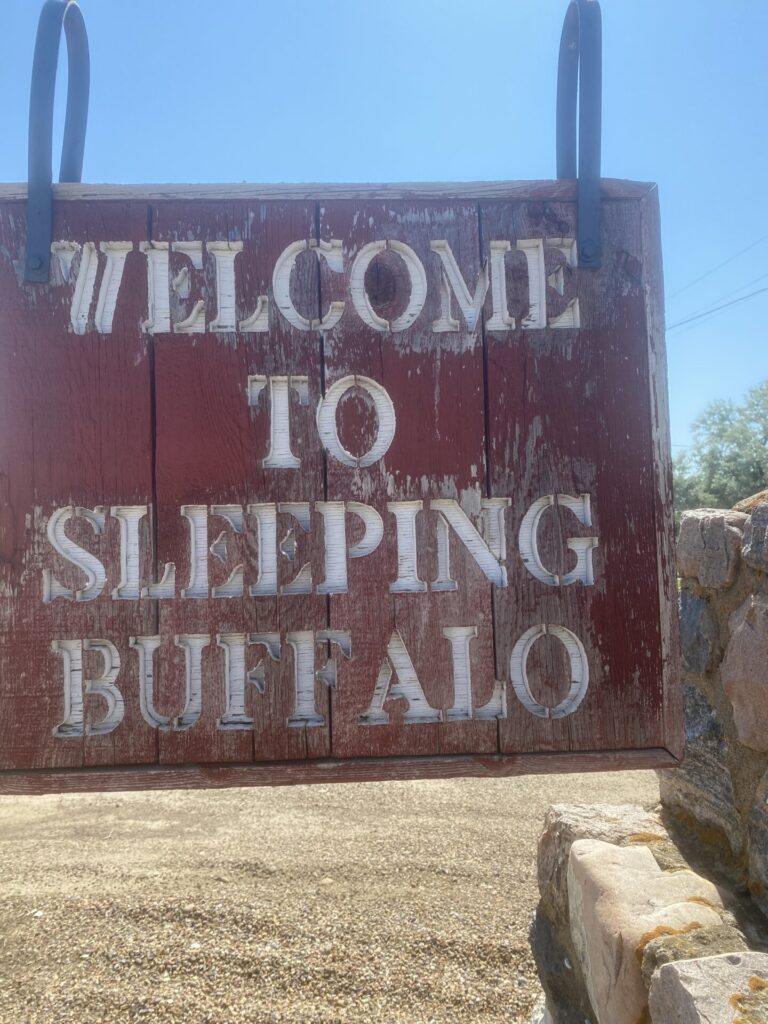 We had reserved one of their five cabins and had not really expected much. Boy, were we presently surprised! This spacious cabin had a portable air-conditioning unit, a large flat-screen TV, a kitchen with all the appliances and, best of all, a nice comfy Queen-sized bed.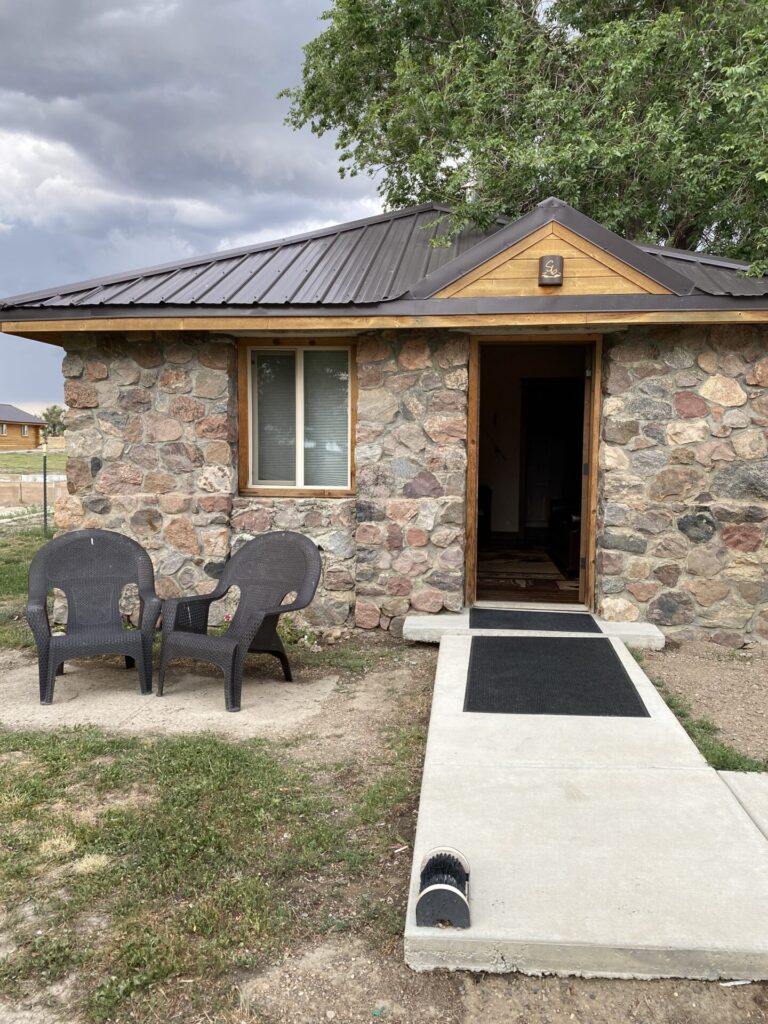 We went straight to the pools to ease my tight muscles from all that driving. "Ahhhhhh" was the sound that tumbled from my mouth. The hot pool was a very nice 106º.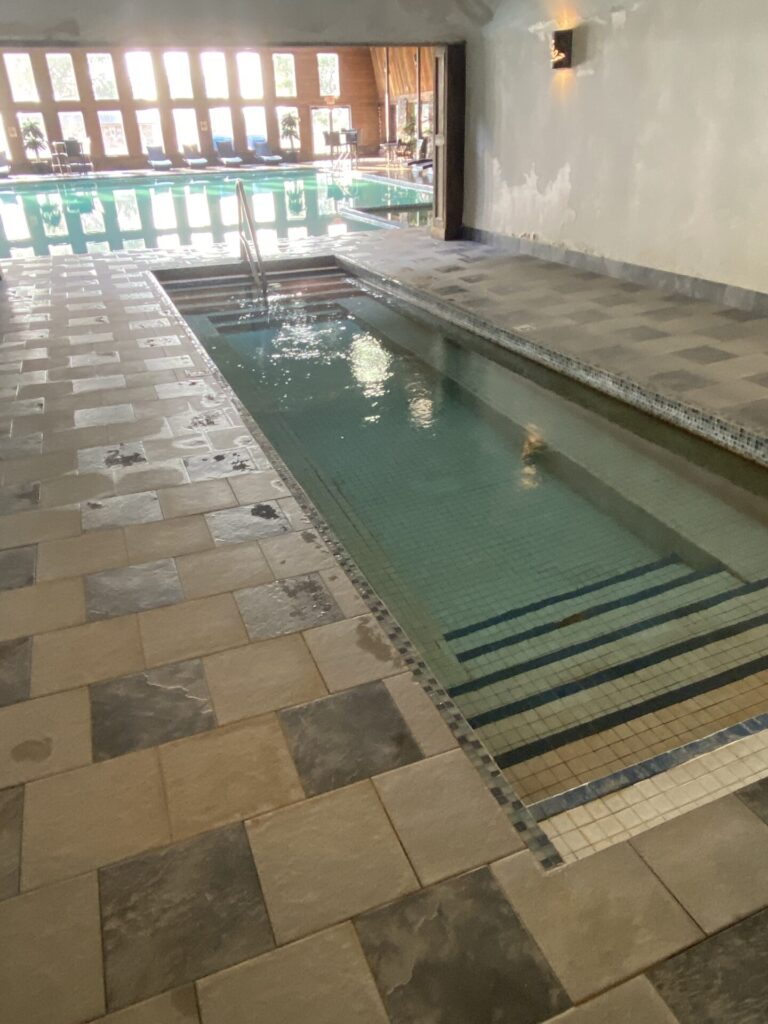 Then, back at the cabin, we relaxed with some wine and ate the chicken we'd bought at Costco.
Since we don't have cable at home, we'd never seen the Yellowstone series. My friend, Larry Cobb, plays in Kevin Costner's band, so we were kinda interested to watch an episode. I didn't feel compelled to binge watch the rest!
I was glad we had a couple days here and didn't have to jump in the car in the morning. Yes! Vacation!
It was then off to dreamland…