The pandemic has birthed some unique new ways of doing things. I love wine and wine tastings have been part of our travels. So, the notion of doing virtual wine tasting intrigued me.
The sheer numbers and types of wine are so varied, I sometimes feel overwhelmed.
My husband, Bub, and I have been a member of a wine club, Firstleaf, for the last five years. As we rate the wines on their website, after we drink them, they tailor our next shipments to our tastes. Their algorithm for us gets more and more fine-tuned with each shipment. We are introduced to wines we wouldn't otherwise know about and time is saved researching and then taking a chance we will like it. One of the benefits of Firstleaf is they even credit us if we receive something we don't like (and, that has only happened twice in five years). (*Free Wine info at the end.)
So, when my wine concierge, Casey Huntington, invited us to a virtual wine tasting, I just had to do it. The plan was to taste six different red wines. We received a discounted price and the shipment the week before our tasting. We cheated a little and opened a couple before the call and made notes. Then they set up a Zoom call.
At the appointed time, two of the Firstleaf Concierges, Casey Huntington and Krista Worster, joined Bub and me and three other members. We received an attachment to help take wine tasting notes before the call. I was READY!!!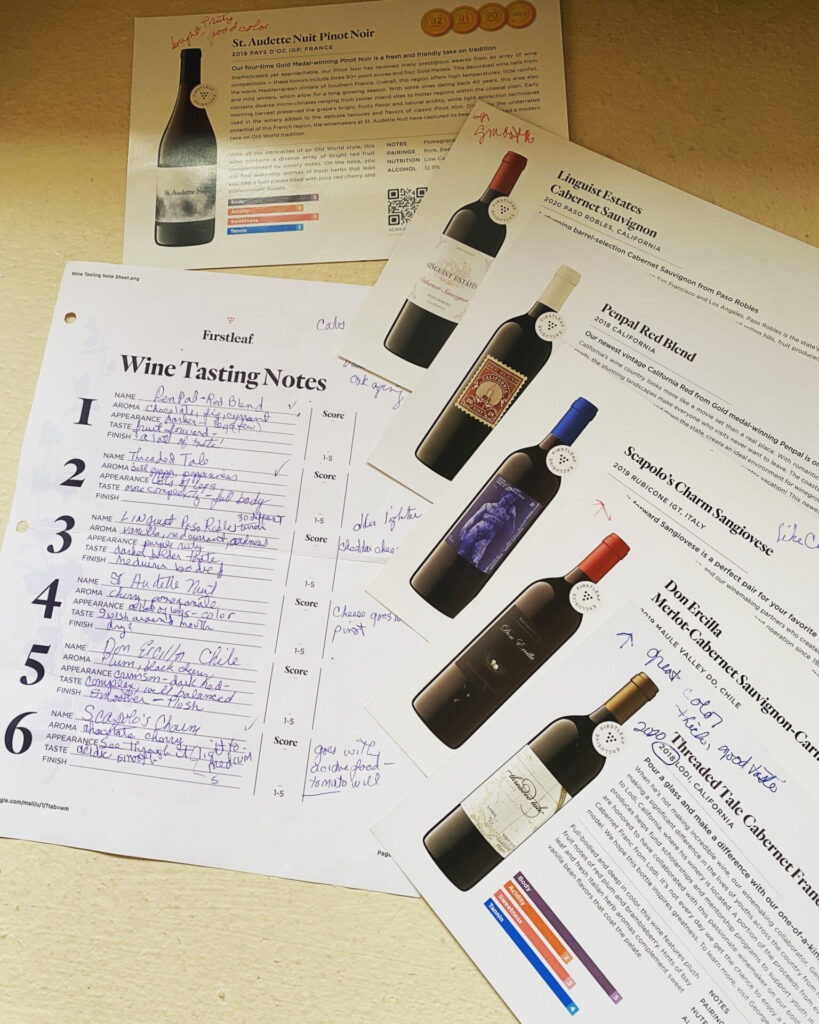 For each wine, we rated and discussed the Aroma, Appearance, Taste, and Finish. Bub and I are not very sophisticated about the whole wine tasting scene. We just like to drink it. Having some guides to walk us through how to understand the whole process was going to be fun.
The shipment we received contained a wonderful variety of reds that we probably wouldn't have tried at the store: French, Italian, Chilean, and California. We enjoyed them all.
The wines we tasted were:
Penpal Red Blend 2018 California
Threaded Tale Cabernet Franc 2018 Lodi, California
Linguist Estates Cabernet Sauvignon 2020 Paso Robles, California
St. Audette Nuit Pinot Noir 2019 Pays D'oc IGP, France
Don Ercilla Merlot-Cabernet Sauvignon-Carménère 2019 Maule Valley Do, Chile
Scapolo's Charm Sangiovese 2019 Rubicone IGT, Italy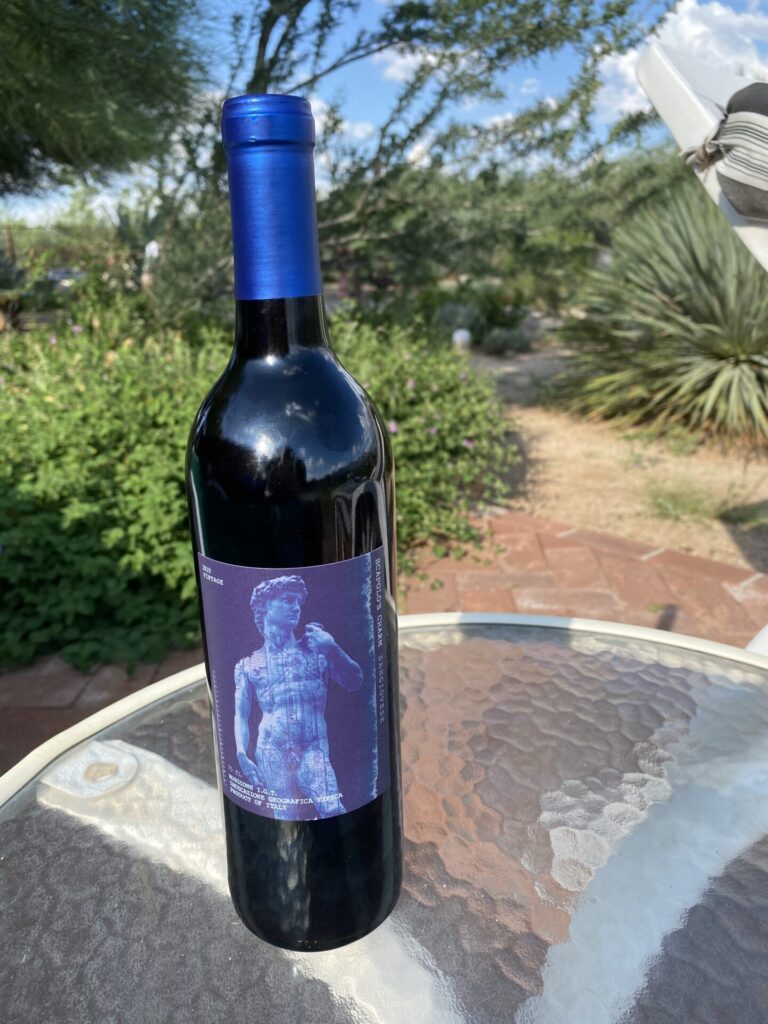 I had some trouble smelling all of the smells that others said they picked up. One of the cool benefits of Firstleaf is a card with lots of information about the wine, including the aroma or "notes".
It was useful knowing what to smell for but pretty much it just smelled like grapes to me! I guess there is lots of room for improvement. Scapolo's Charm had chocolate and cherry according to the tasting of several on the call.
The appearance is one of the ways we will rate a wine. I learned about "legs" on this call. If you swirl the wine in the glass and hold it up to the light, you can see streaks coming down the glass. The St. Audette Nuit had lots of legs. Supposedly, the more legs, the higher the percentage of alcohol. Who knew???
The taste is, of course, my favorite way of choosing wines I like. I tend to like more full bodied wines and several of these fell into that category. "Fruit forward" is another term I was unfamiliar with and was the description of the taste of the Penpal wine. Looking for a smooth taste or noticing whether it is acidic were some of the steps here. It was suggested to swish it around in your mouth to get the full range of tastes.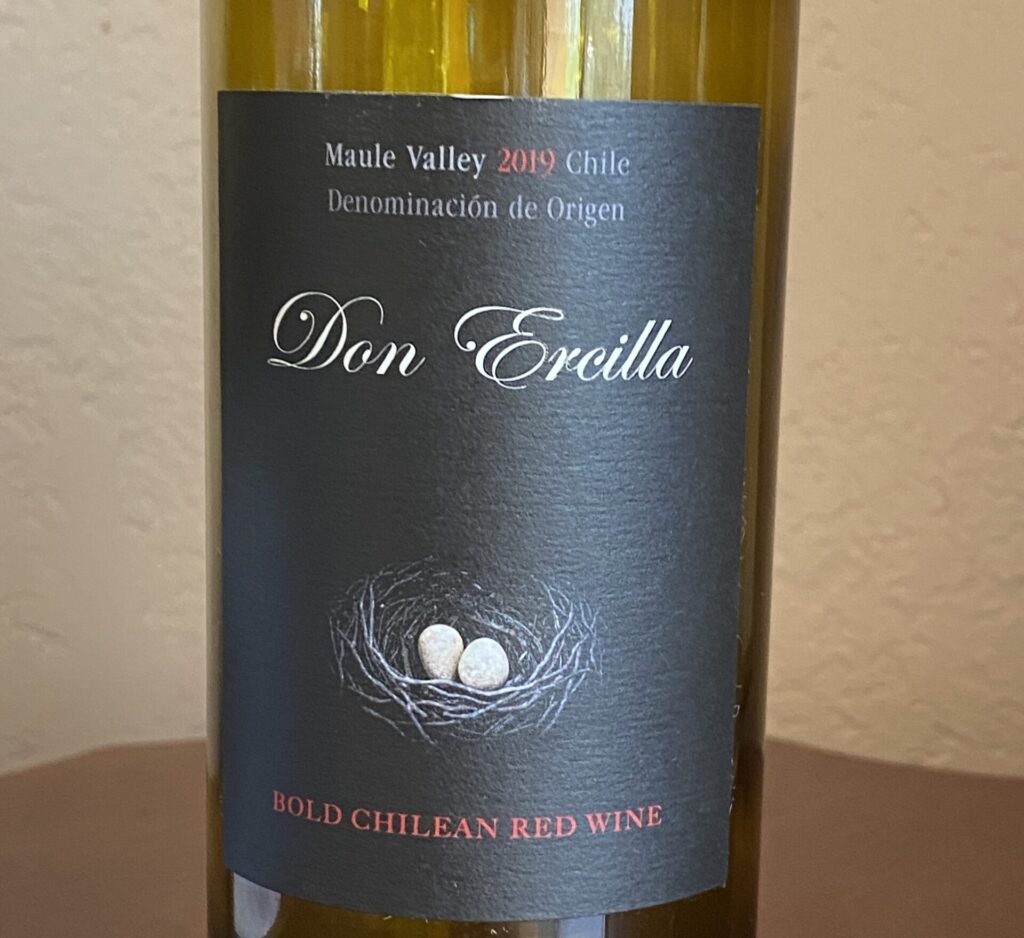 Lastly, was finish. Again, I have been oblivious to noticing what the aftertaste is when I drink. Now, I have a whole lot of new ways to appreciate the wines we are drinking. Someone described the finish of the Don Ercilla Merlot-Cabernet Sauvignon-Carménère as plush and smooth.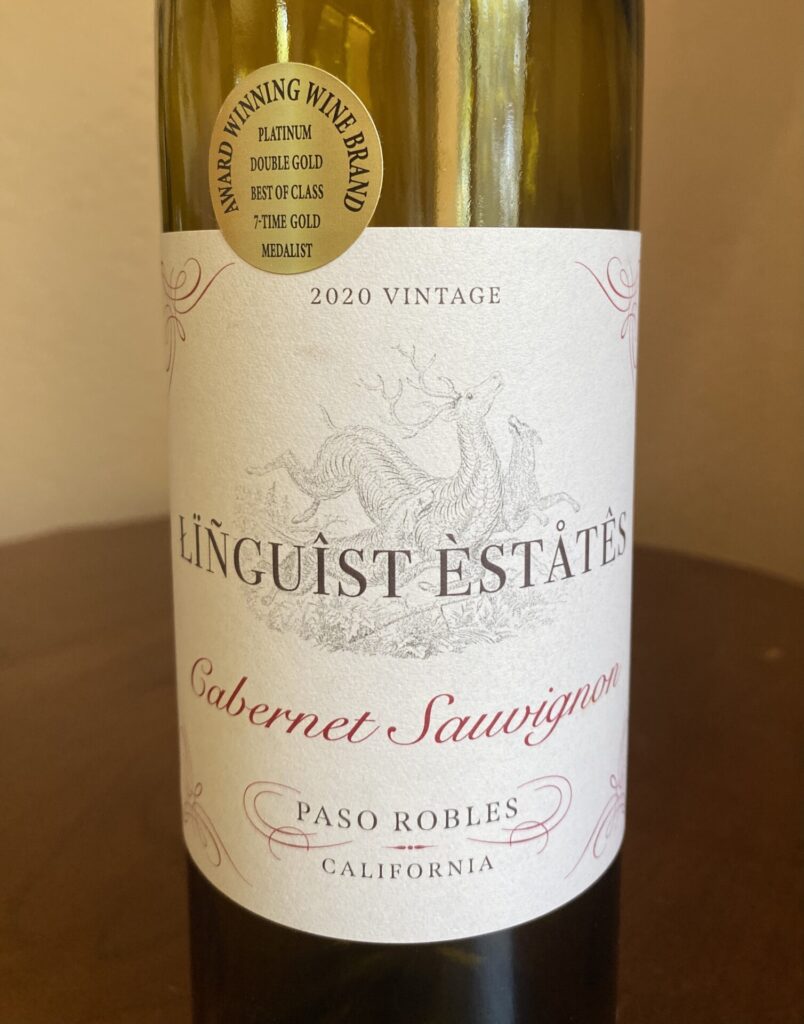 We liked the Linguist Estates Cabernet Sauvignon from Paso Robles. We learned there are 30 different terrior (environmental conditions, especially soil and climate) in Paso Robles, lending to a wide variety of tastes.
We briefly discussed pairings on the call and how different cheeses, for instance, could change the taste and finish.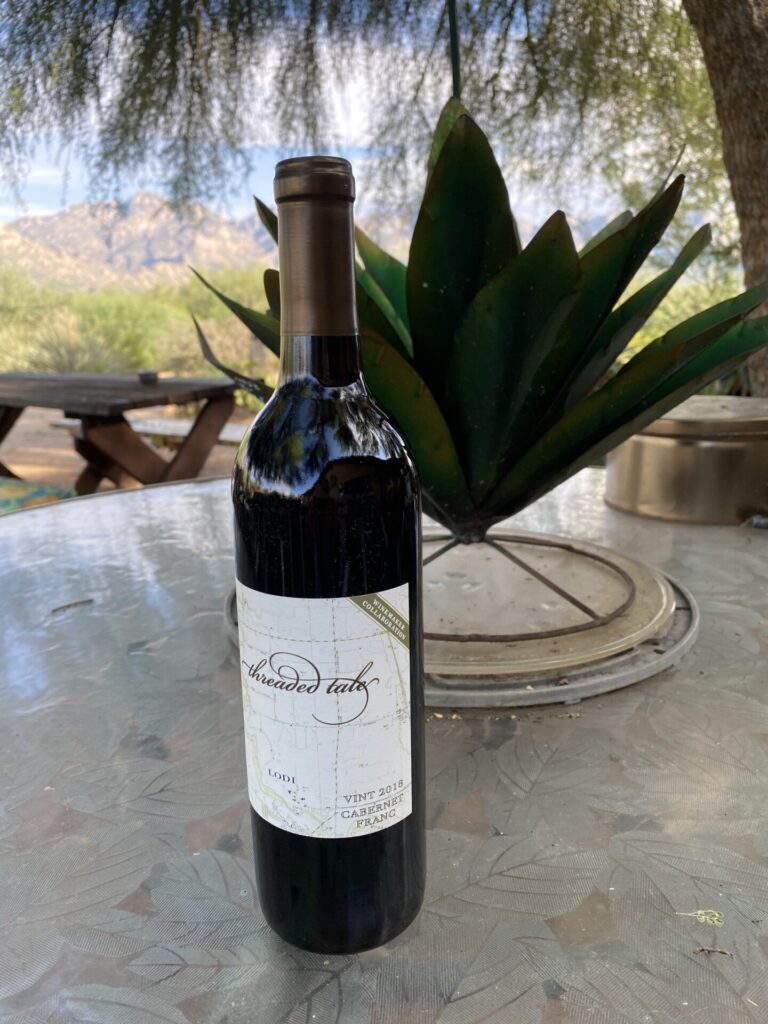 Our VERY FAVORITE was the Threaded Tale Cabernet Franc 2018. In fact we liked this so well, we ordered another 6 bottles after the call. It's a dark, complex wine that's full bodied, but very very smooth. The alcohol content is 14.5% which is one of Bub's criteria for picking favorites!
This was definitely a fun 90 minutes. I learned a lot and will, one day, be able to smell that chocolate!
*If this sounds like fun, Firstleaf is letting me offer you six free bottles of wine for only the shipping. If you are a wine drinker, you'll get 6 bottles each month that will be curated to your tastes. There's no obligation. You can drink the six and if it doesn't fit, stop it then or any time thereafter. I think you'll love it!