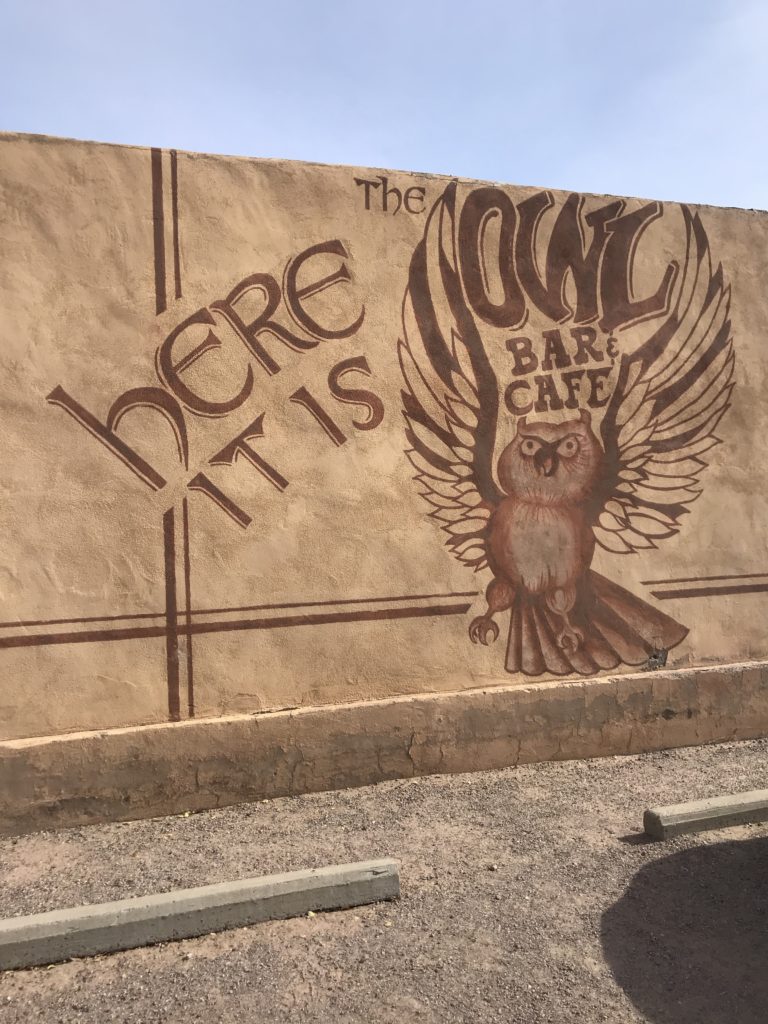 Any road trip in New Mexico should include the best green chile cheeseburger in the state at the Owl Bar and Cafe in San Antonio! They say they are fun and friendly and they were! Notes taped to the walls show visitors from all over the world, as well as pics of celebrities (like Elvis!).
We have tested chile cheeseburgers everywhere and still come back to this favorite. Right off of I-25, it's a must do! For 45 years, they've been serving the most scrumptious food in San Antonio. The beef is ground fresh every day and their secret green chile sauce is an accompaniment that will have you wish you could enjoy often! Unfortunately, this tends to be a yearly visit for us when on a road trip through New Mexico.
The Green Chile Cheeseburger is just $6.50 and beats most more expensive burgers. Topped with mustard, lettuce, tomatoes, onions, and pickles. You can, if you are really hungry, get double meat or add bacon. Unfortunately, the chili cheese fries were pretty soggy, though tasty. Bub had onion rings, which were lightly breaded and crisp.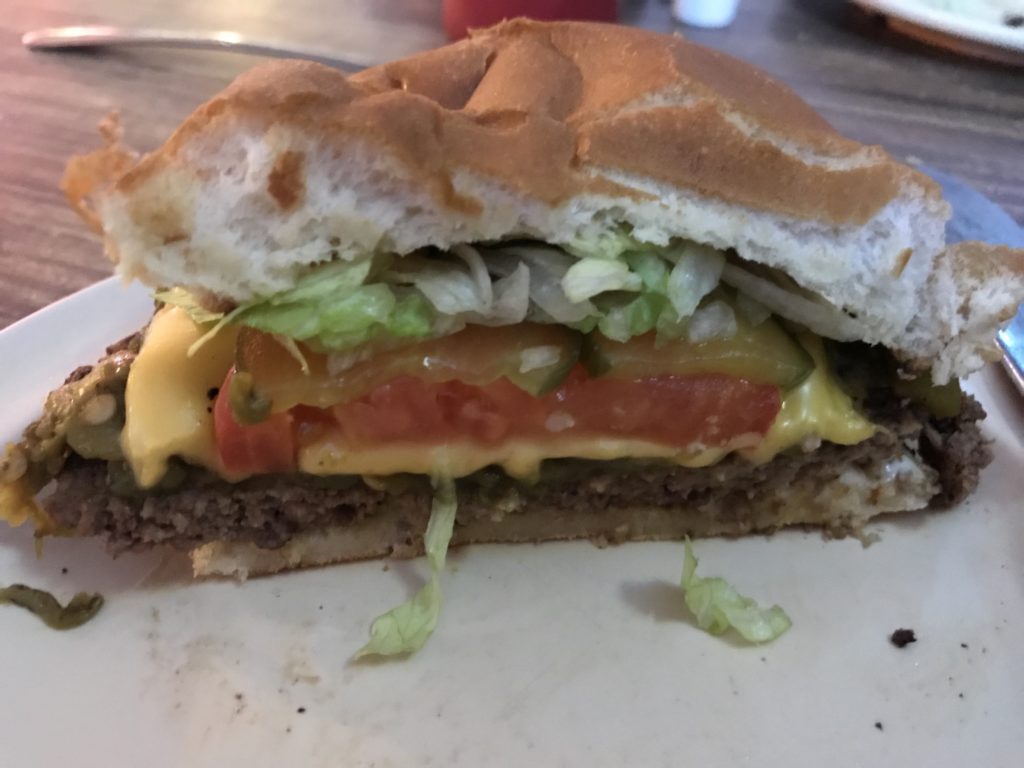 These runners-up were also mouthwatering. Those hatch chiles can't be beaten for lending that special flavor. You can find the burger below at any Blakes Lotaburger. It's their "New Mexico Style" LOTA Burger.
Serving Gren Chile Cheeseburgers since 1952, Blakes says they are home to the original! Blakes can now be found in over 70 locations in New Mexico, Arizona, and Texas, making it easier to indulge regardless of your route.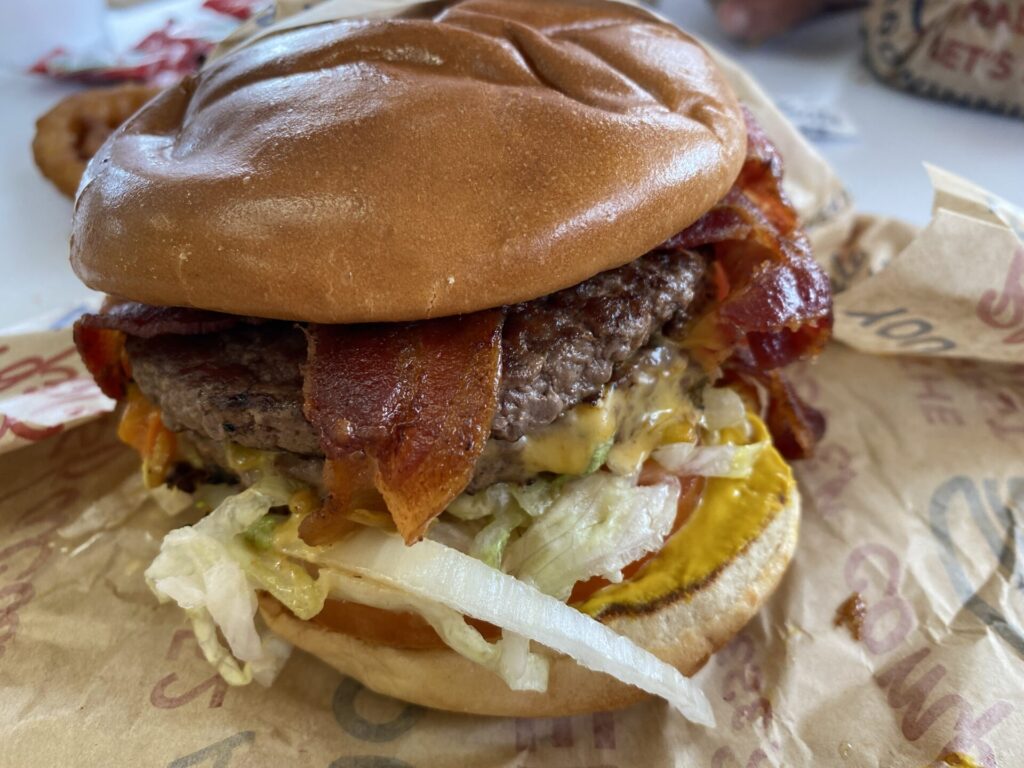 The recently remodeled La Castañeda Hotel in Las Vegas New Mexico serves some great Chile Cheeseburgers in the Bar Castañeda. One of the earliest Fred Harvey Hotels by the railroad tracks, Allan Affledlt has lovingly brought back a little piece of history and named the delicious Green Chile Cheeseburger the "Harvey Smashburger." Winner of the 2019 Green Chile Cheeseburger Smackdown, this burger is on a Shokupan bun, with melted cheddar cheese, special sauce, and green chiles.
We really enjoyed this on our way to Texas on our Spring 2022 road trip. We were looking forward to having another on our trip in May, only to find then closed on Mondays and Tuesdays and it was Tuesday 🙁