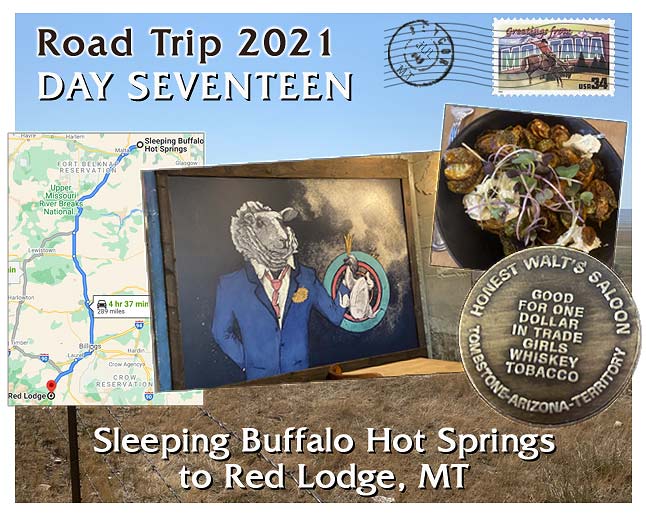 Sunday Day 17
Sleeping Buffalo to Billings to Red Lodge. July 10
We started the morning with an early soak again in the Sleeping Buffalo Hot Springs hot pool.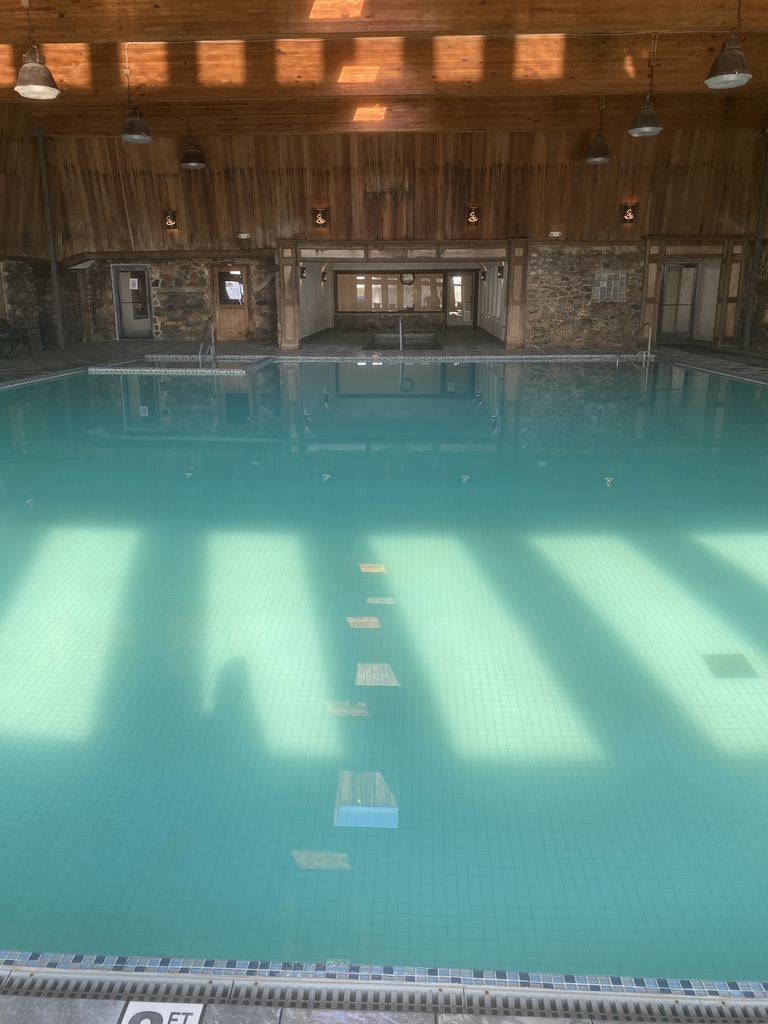 We took advantage of having a nice kitchen and indulged in eggs and bacon again-over easy for Bub and scrambled for me.
I'd asked for an Interview to get more information, so I can write some more articles on this hot springs. Nancy, the manager, spent some time with me on the phone.She has been involved since 2016. The owners, Michelle and Dennis Simpson, live in Scottsdale. Dennis had owned and restored Bozeman Hot Springs. Michelle had grown up in this area and he bought the hot springs as a wedding present. Many improvements have been made since they bought the hot springs and began to bring it back from the disrepair that had overtaken it.
Plans for the future include putting in more inside suites, creating an outside pool and drilling another well.
The property lends itself to corporate retreats and family reunions.
We did one last soak and packed up and headed south repeating the three and half hour drive to Billings.
We made a quick stop at Costco for to restock wine and fill up on gas.
Red Lodge was only another hour on nice two lane roads with more rolling hills and trees than we'd seen up north. Basically, we drove from almost to the Canadian Border south to almost Wyoming.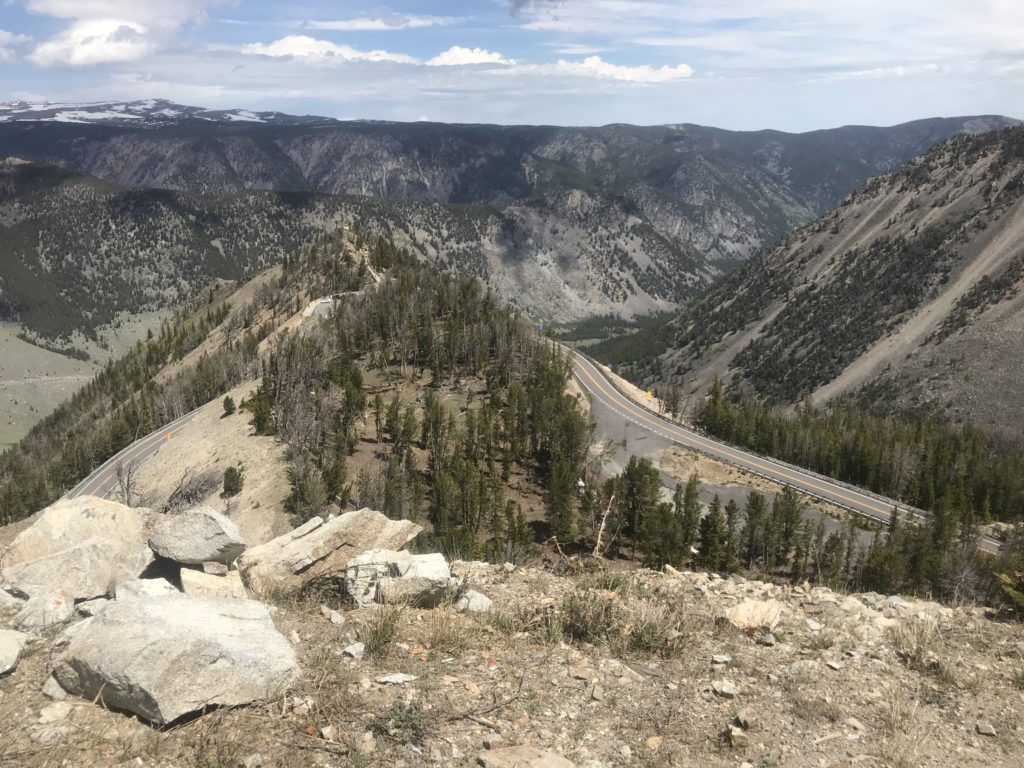 The famed Beartooth Highway goes from Red Lodge, WY to Cooke City, MT.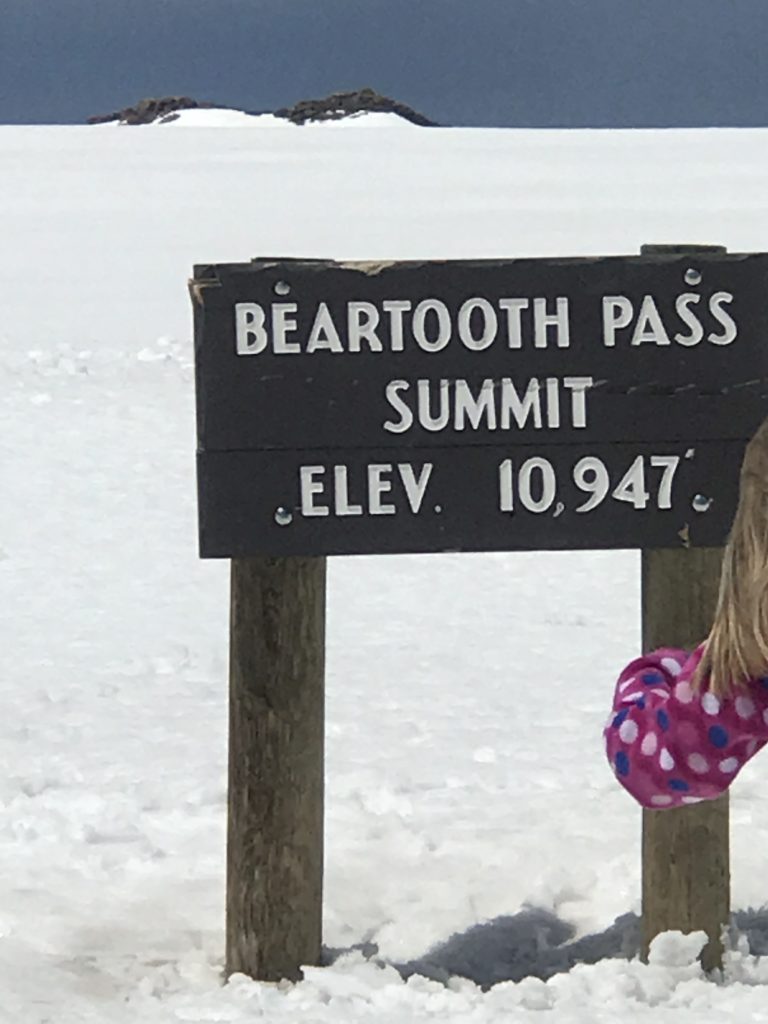 We drove  to the summit three years ago when we were here. Charles Kuralt described it as, " The most beautiful drive in America."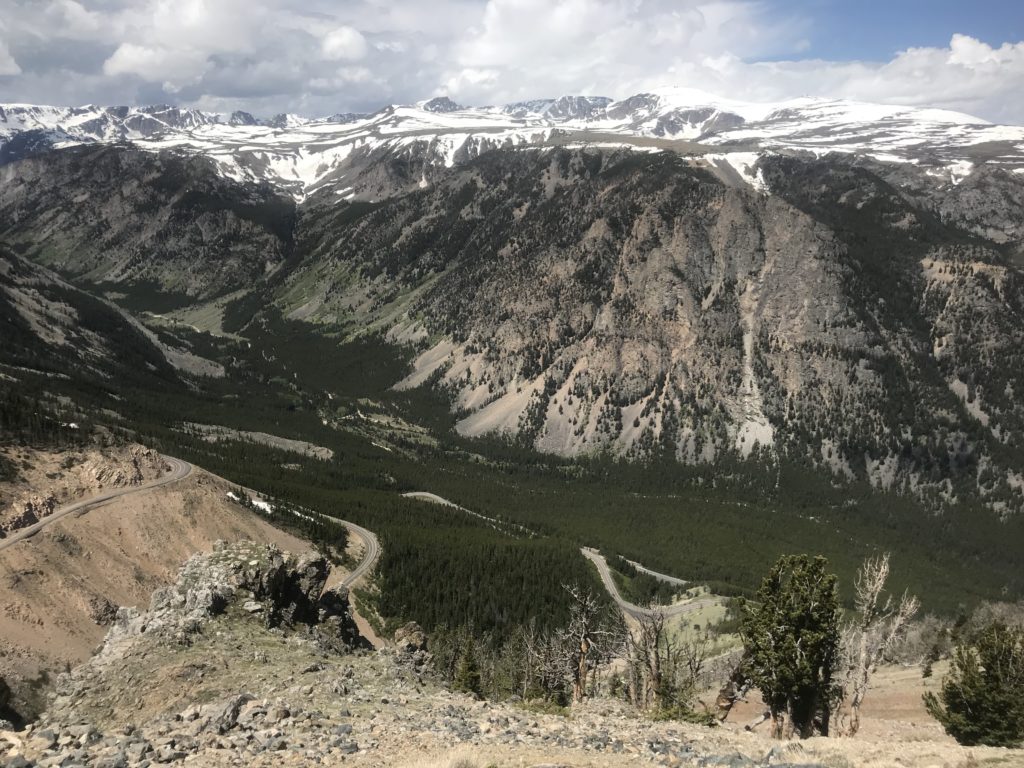 It's a 68 mile National Scenic Byways All-American Road that winds its way through southwest Montana and northwest Wyoming and leads into Yellowstone National Park at its Northeast Entrance. It opened to automobile travel in 1937. The Road itself is the highest elevation highway in Wyoming (10,947 feet) and Montana (10,350 feet), and is the highest elevation highway in the Northern Rockies. It is generally open from late May until late July, depending on snow conditions.
Everywhere from here across Montana was all populated with summer visitors, that, like us, have hit the road. So we were unable to stay in town at the historic Pollard Hotel because they were full. It's a great place to stay, though, if you want to go to Red Lodge.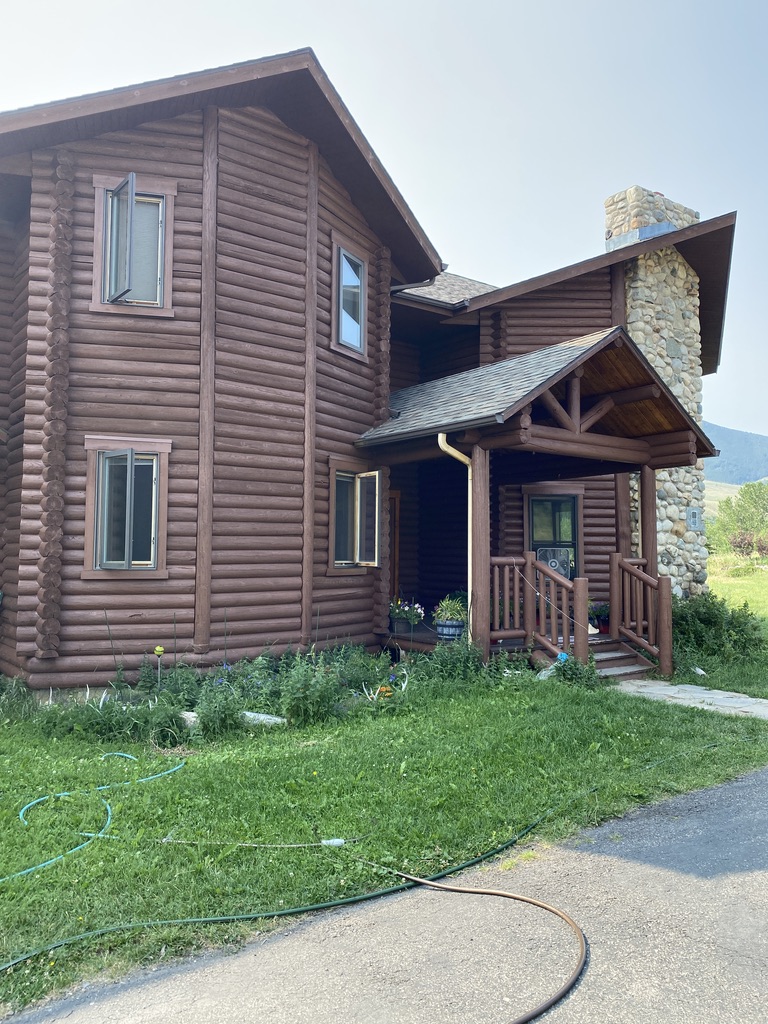 I found The Inn on the Beartooth B &B just a few miles out of town with a hot tub! Debbie and her daughter were great hosts and we had a large upstairs room with a view of the river. The house was large, very western and beautifully decorated.
It was late afternoon and after all that driving, I was ready to go into town and eat.
There were lots of people milling around and we were lucky to find a good parking space (But I generally have really good parking space karma!).
We planned to eat at the PREROGATIvE Kitchen but it didn't open until 5, so we did some window shopping. This town is filled with great little boutiques and antique shops. Fun to look at, but mostly too expensive!
A line was forming out front about quarter to five, so we got in it and chilled. Eventually, they opened the doors. The menu and wine list are big boards on the wall as you walk in and you order before being seated.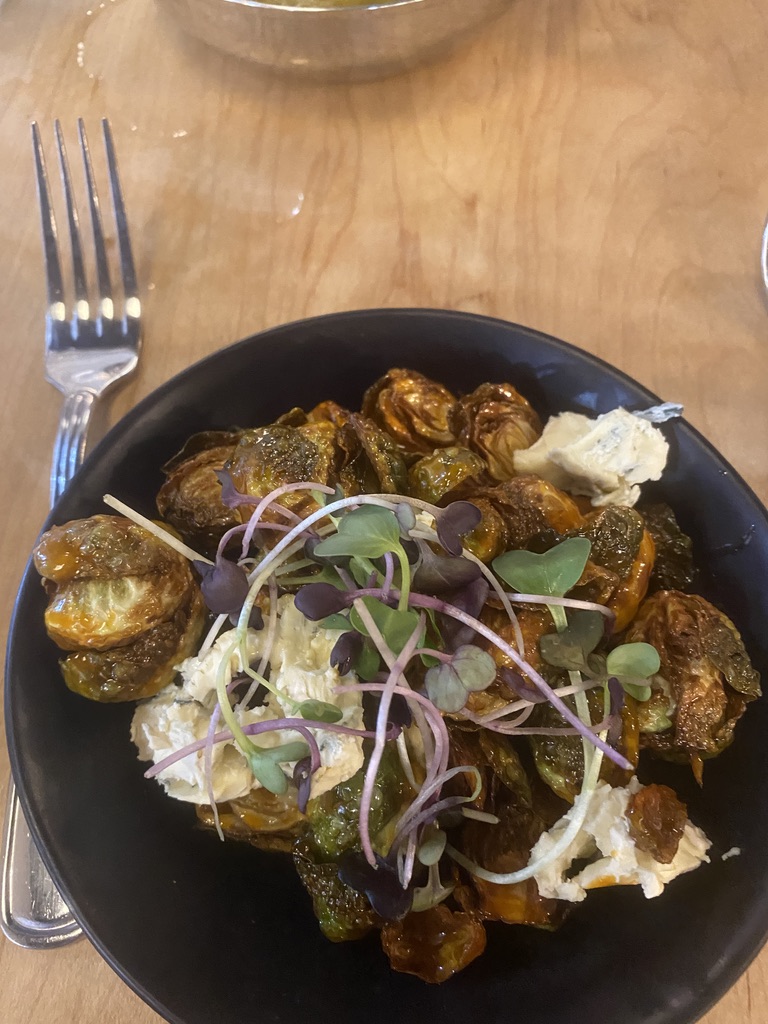 Bub had never heard of Dal. Bub loves curry, so he ordered it and found a new food he liked! It had lentils, fingerling potatoes, Scallion chutney and caramelized onions.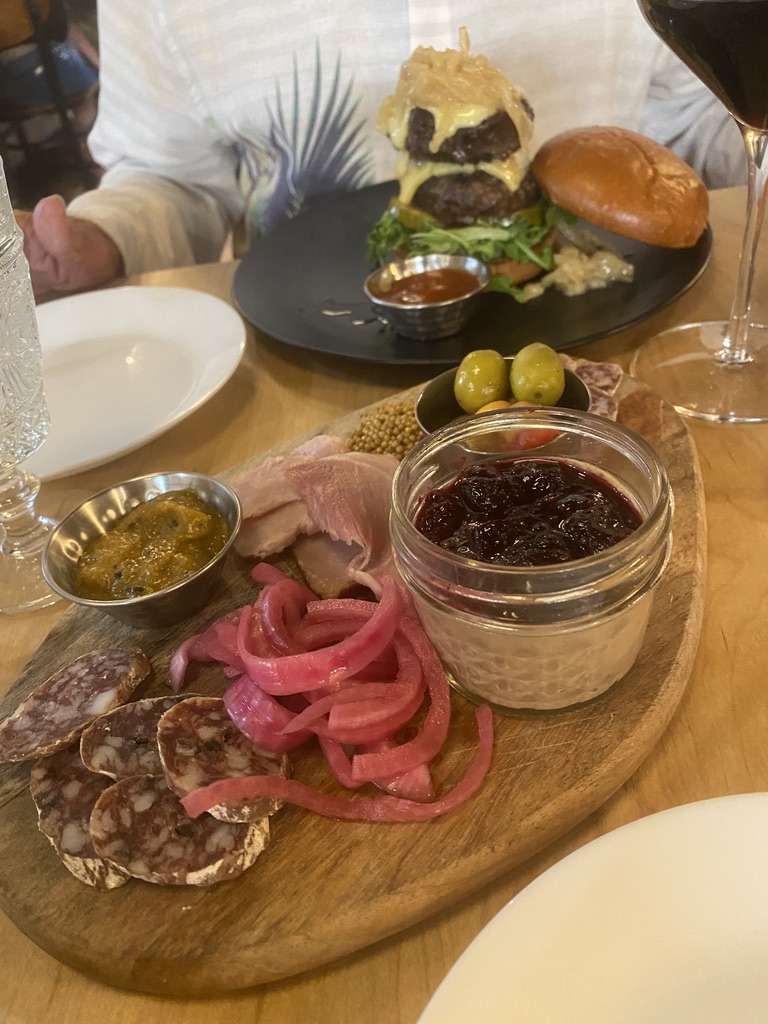 I got their Aioli Tarragon Fries and the Meat Board: Charcuterie, pickles, jam, olives, mustard and a baguette. The cheeses were particularly good. Bub had a double PK Burger.
We had a leisurely meal, enjoying all the eclectic tastes but definitely got stuffed!!!
We ordered a bottle of good Australian Shiraz to accompany dinner. It was a good thing I only had a few miles straight up the road back to the Inn. It was an early to bed without the hot tub night.