Wichita to KC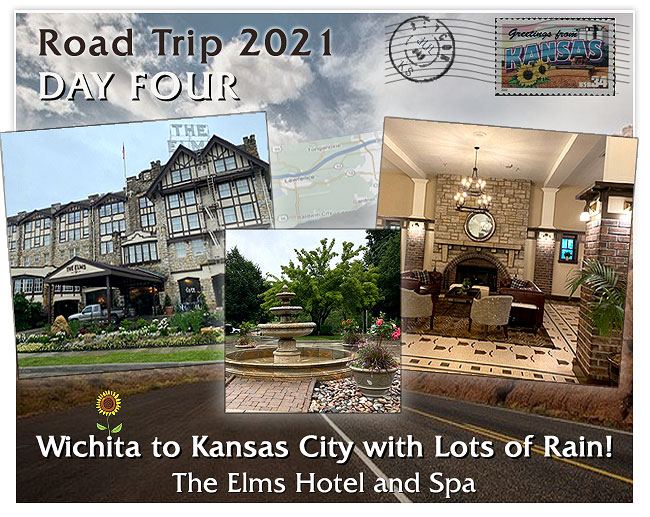 We are getting into the groove of a roadtrip!
At the historic Drury Plaza Hotel Broadview. the breakfast buffet was just as extensive as last night's Happy hour. We provisioned up with eggs and bacon and sausage and yogurt. We took some fruit for the road and then packed up and headed out.
There was serious rain for the first two hours, sometimes so hard I could barely see the road and traffic in front of us. We finally got out in front of it and drove another hour and a half with just a drizzle heading into Kansas City.
Lunch with my friend Kristi Soligo and two of her team members at The Bistro at Norterre Health and Wellness Center was the highlight of the day. If you live in the Kansas City area and need a REALTOR, Kristi is the gal to call. And we forgot to get a picture! But did get hugs!
We love historic hotels. Kristi had recommended The Elms Hotel & Spa in Excelsior Springs. What a beautiful old hotel. They let us to check in early. They had had flooding the previous days and their indoor lap pool wasn't open.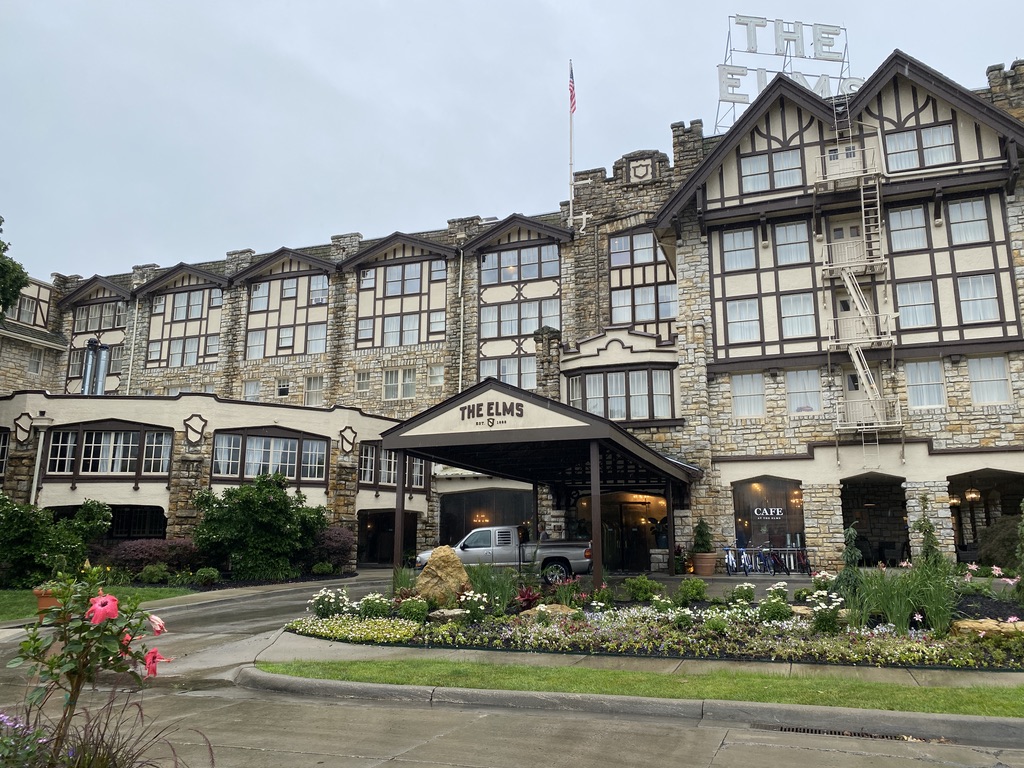 Outside there was a big hot tub and just a light drizzle, so we relaxed!
We unpacked our Prime Rib leftovers from Perini Ranch and poured some good wine.