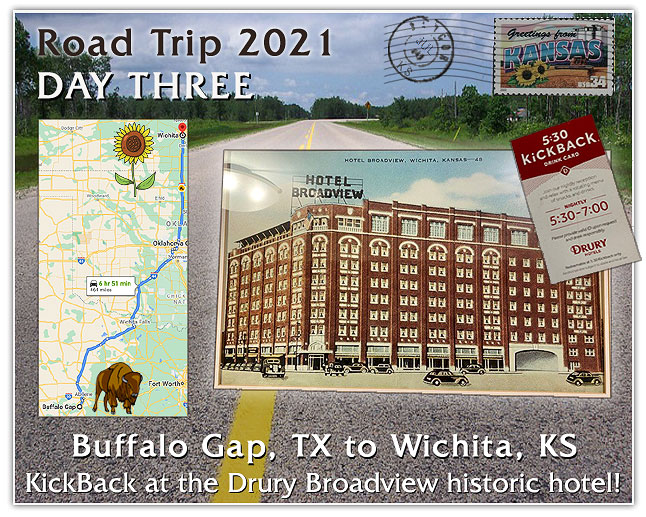 It rained all night, but we were snug in our cabin. A leisurely wake up with coffee (after I meditated) was followed by a breakfast of English muffins, fresh bands bread & marmalade.
The drive from Abilene to Wichita was seven hours mostly on four-lane highways. The landscape included more huge wind farms and jack pumps. The day was cloudy all day but we didn't get wet.
We didn't go by it, but Roscoe wind farm (RWF) is the largest onshore wind farm in the world. It is located 45 miles southwest of Abilene.
Downtown in Wichita, we find the historic Drury Plaza Hotel Broadview. It's been beautifully restored.
We are given a Kickback Drink Card (good for 3 drinks!). An amazing array of food included regular Happy Hour food and hot dogs, chicken tenders, mashed potatoes, and veggies.
Our bartender/staff person was cheery and sang opera for us. There was no need for dinner.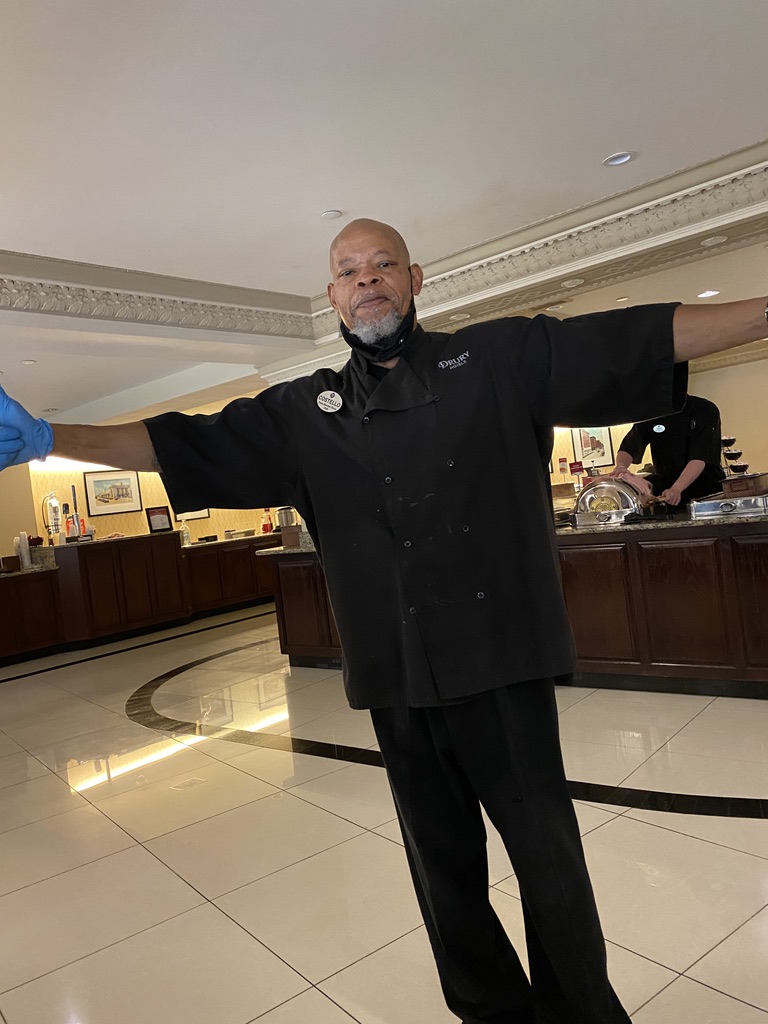 Tired and sated, we took hot baths and drifted off to sleep.