July 21, 2021 Home!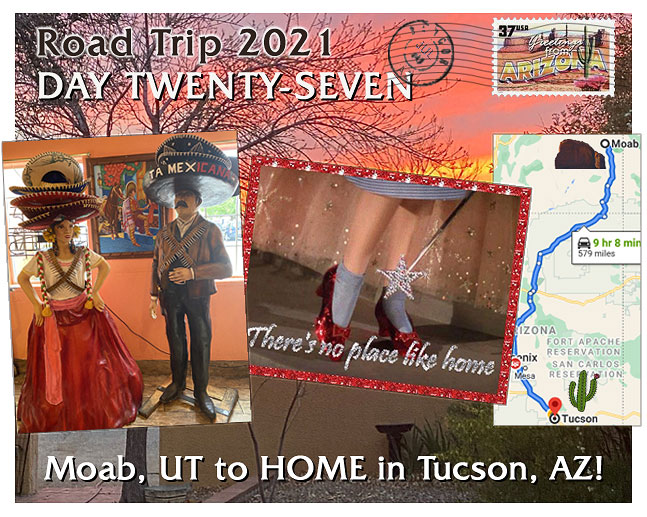 Moab to Tucson July 21
We rose early, grabbed some food and were on the road again for a nine hour drive.
The first few hours traversed the wide open southern Utah desert and Indian Reservation.
Long, straight roads, with no towns and not much else either. Must be hard living out here.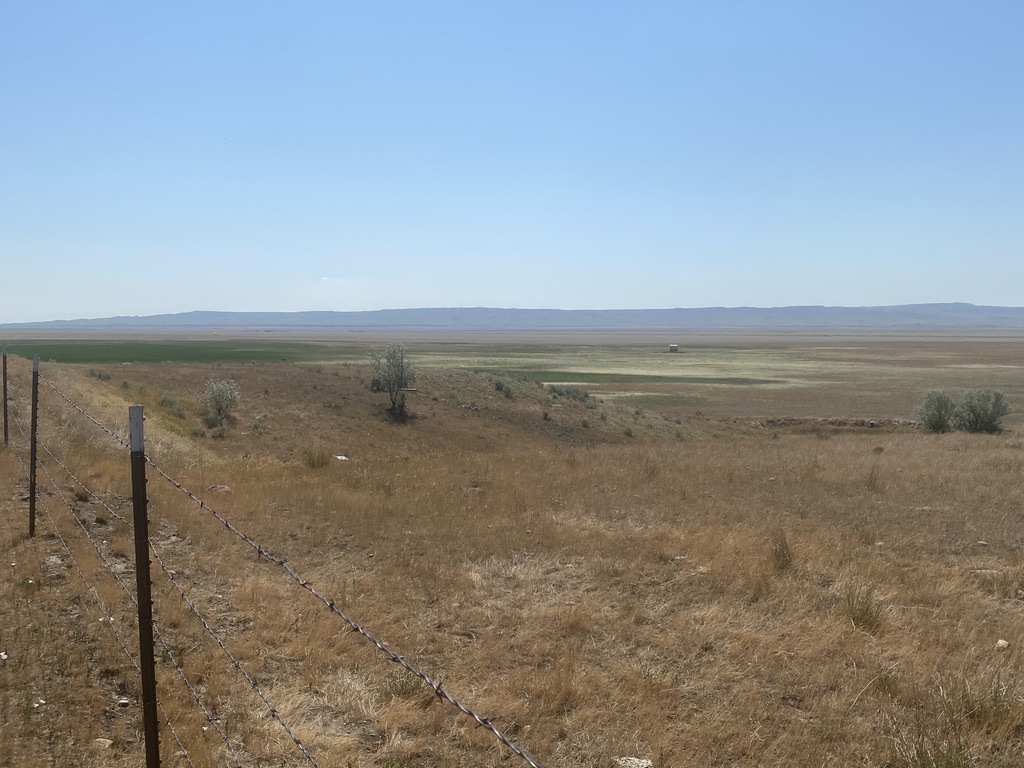 We were looking forward to getting home, so that's what the day started out as.
Somehow, in the middle of nowhere, T-Mobile decided to let a phone call through from my son, to tell us another friend of forty years had been found dead. She was fine at a party on Sunday and died at home alone on Tuesday.
The reality of the fragility of life rode with us for the next few hours.
Eventually we reached Arizona and a short ride on I-40, before turning south to take the scenic route through Holbrook, Snowflake, and Show Low.
Then down through the Salt River Canyon to Globe.
The route through to Winkleman skirts the Gila River. In June, wildfires had closed this road and we saw mile after mile (about twenty altogether) of completely burned out hills. We'd had no idea it was this horrific.
Now, the driving was on familiar roads all the way to Catalina and home.
What a trip! So happy we did it and for the adventures.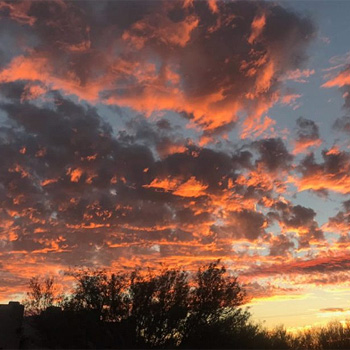 So happy to be back to Fossland's Paradise.
I'm a grateful girl.