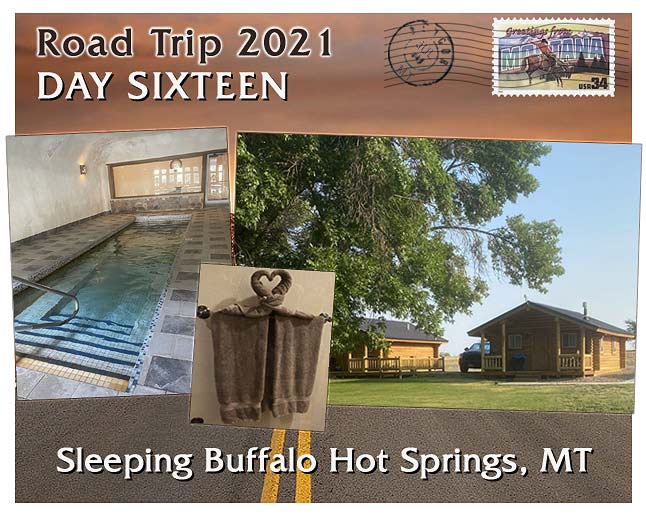 Sleeping Buffalo Hot Springs, July 9, 2021
What a luxury to wake up and know I wasn't going to have to jump in the car and drive! We had some Kona Coffee Beans and the coffee grinder with us and enjoyed the early morning. Mosquitos like this place and it got a good spraying before most people were out and about.
When we checked in, we were told our cabin key would also let us into the hot springs before and after it was closed to the public.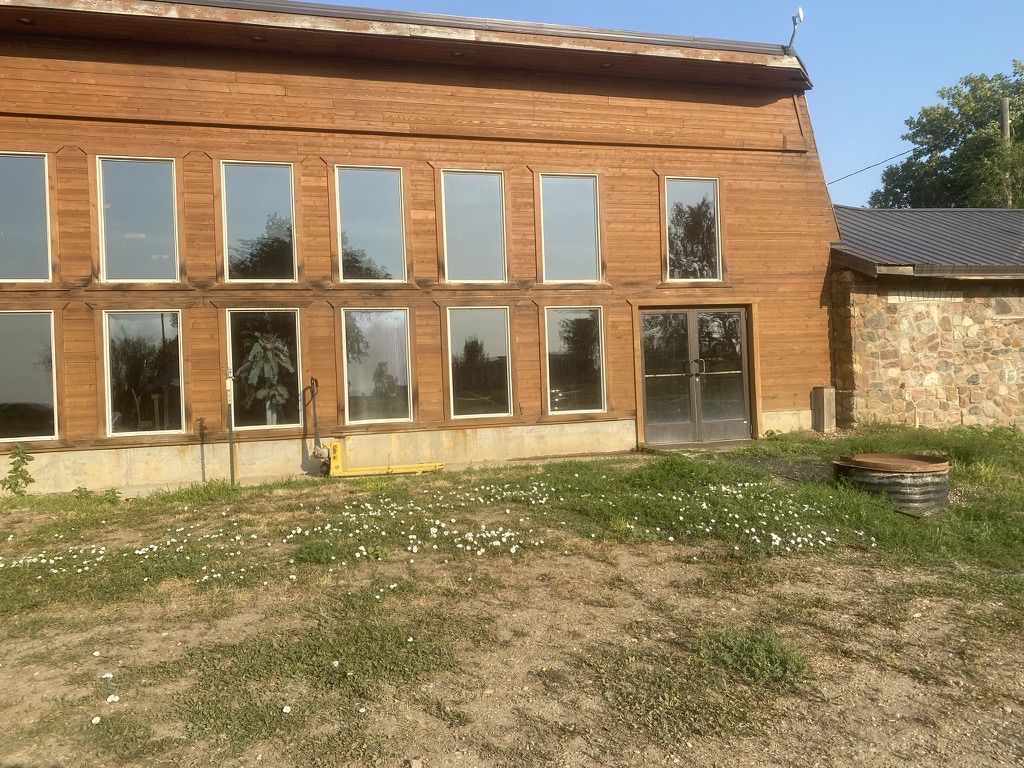 As early risers, we took advantage of this, going across the lawn at about 7:30. We had the place to ourselves, except for one maintenance person who was readying things for the day.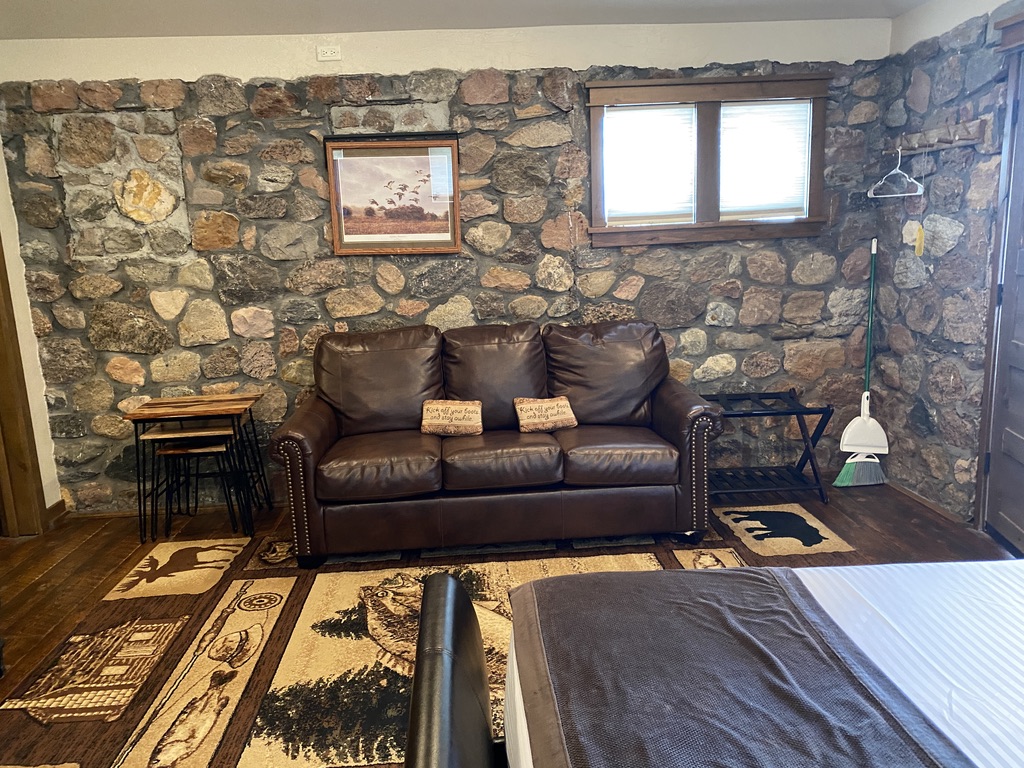 Melted into almost oblivion, it was back to the cabin for a breakfast of bacon and eggs. And more Kona coffee.
This hot springs has a long history, having first been discovered by some folks drilling for oil in the 1920's. Here's some more of the fascinating history.
Over the years, it has had it's ups and downs and ten years ago, had fallen into disrepair.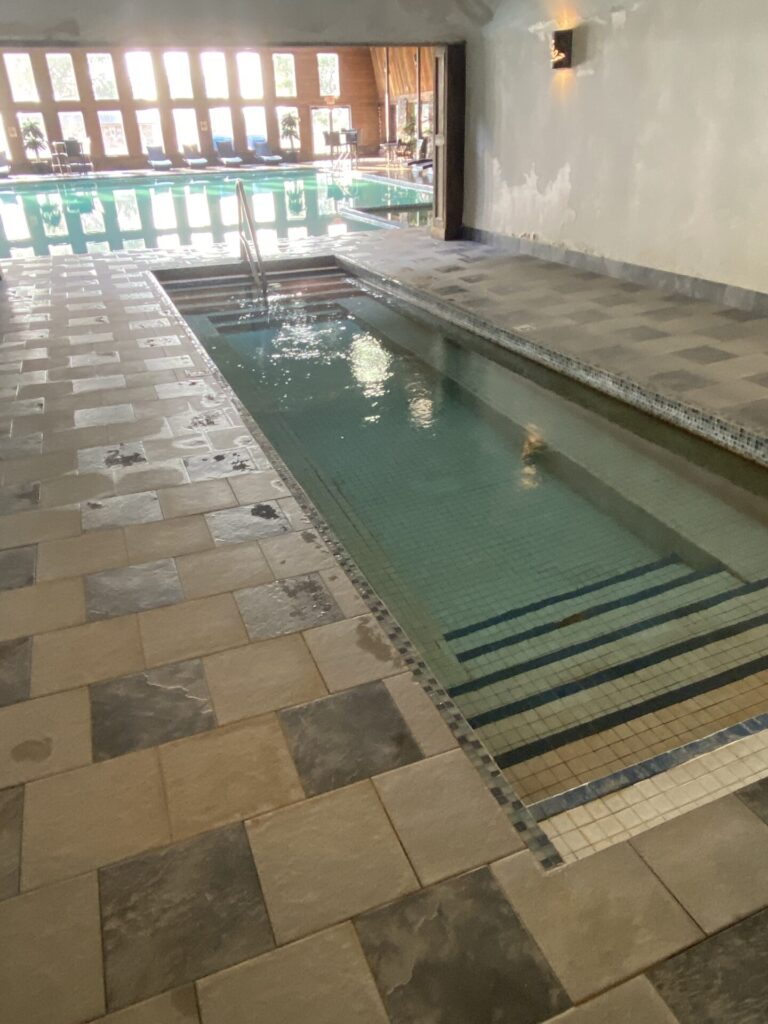 The present owners, Dennis and Michelle Simpson, bought it in 2014 and have been upgrading it since. 
The pools are inside a nice lodge. There is a long and narrow very hot pool that was 106º. A much larger pool is cooler, but still nice and warm. The plunge pool is at 46º. And there is a large sauna.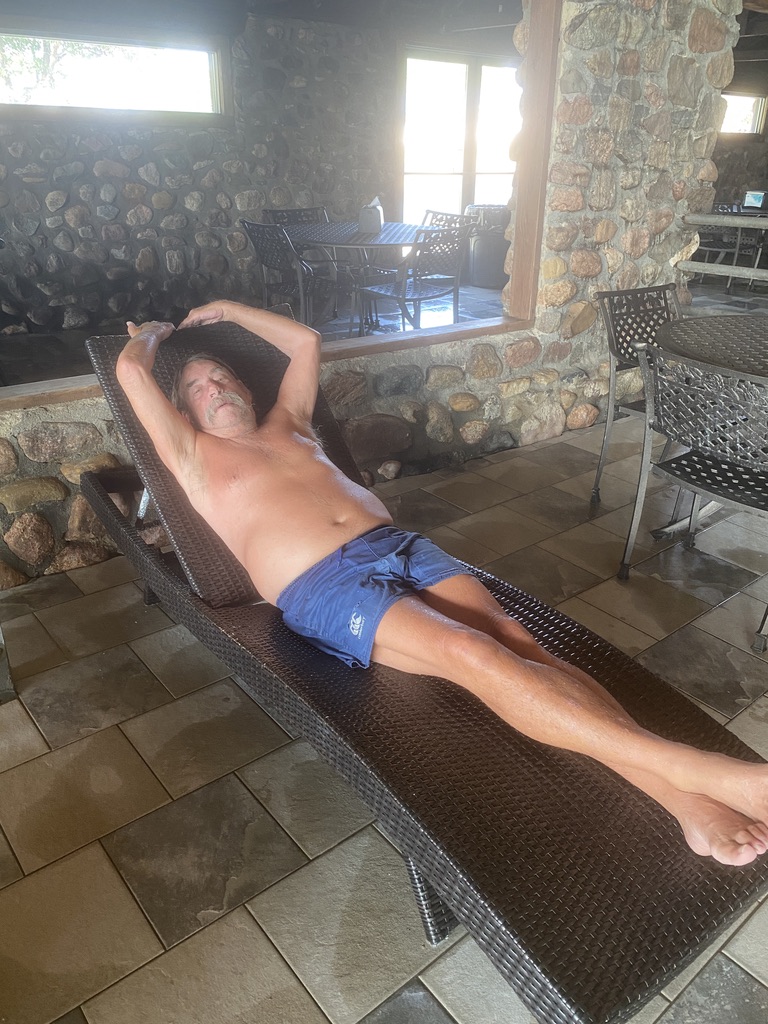 Tables and chairs surround the pool for relaxing.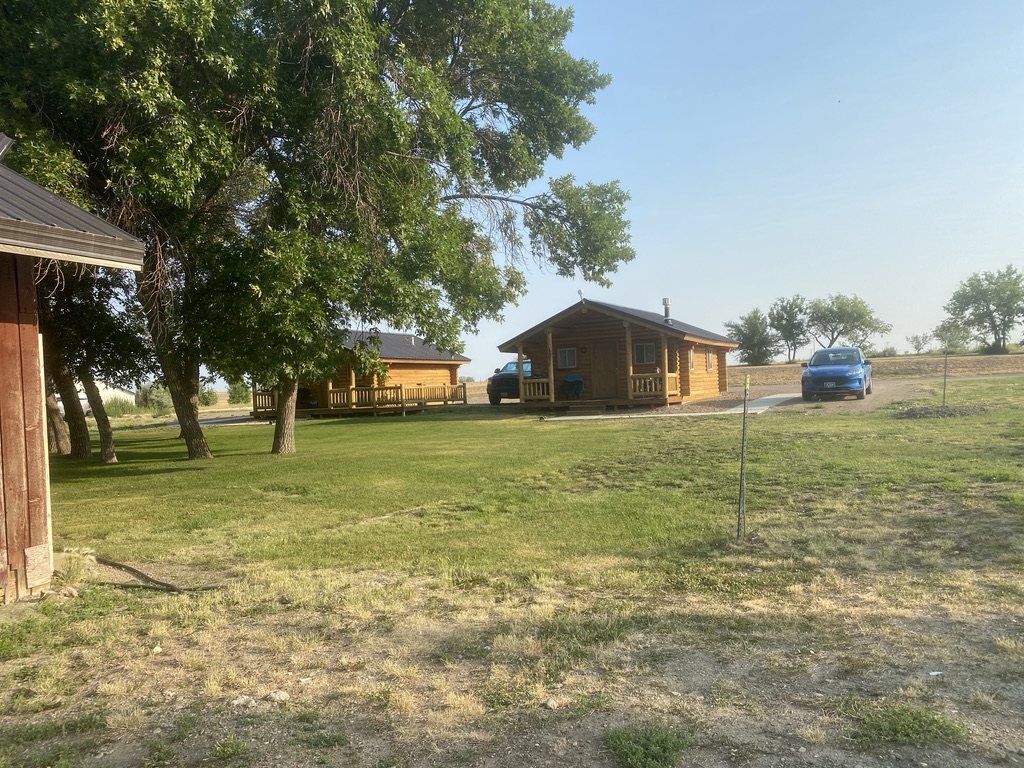 The are 5 cabins, several rooms in the lodge and lots of hook ups for camping, as well as a bathhouse for the campers.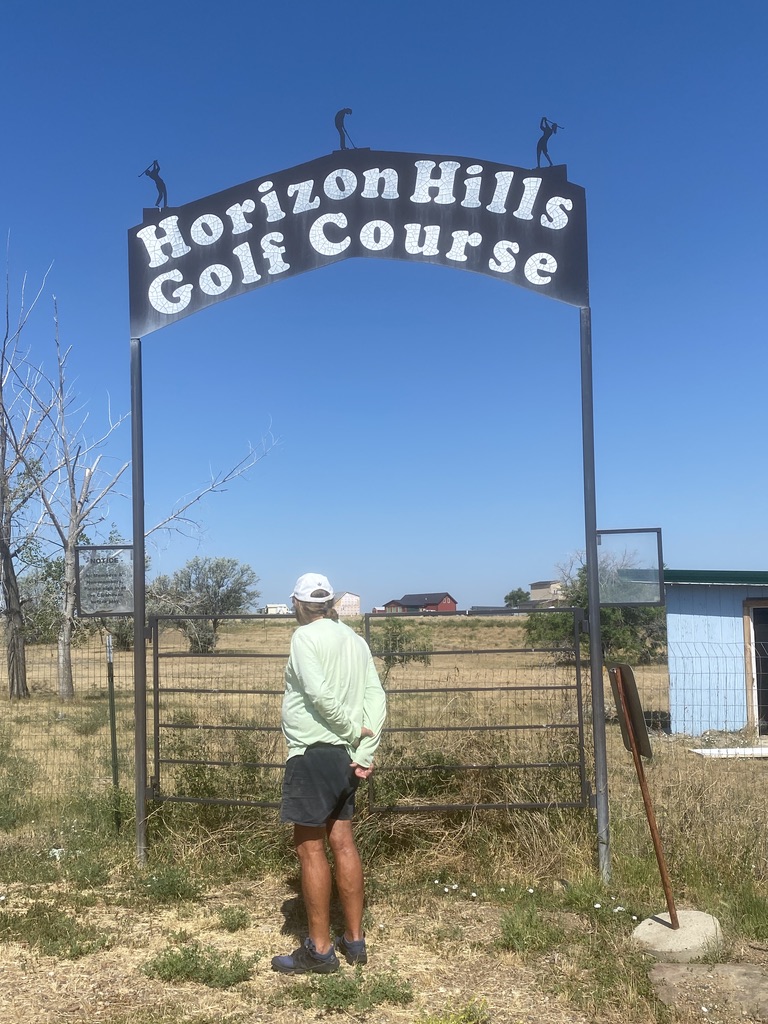 We took a walk all around the property . Previously there was a Golf Course and another large event building, which is locked up.
After our walk we went back to soak. We watched six young boys bravely go in and out of the 46 degree cold plunge. I only put my toes in. My heart is working just fine and I didn't feel the need to shock it.
The cabin was a real delight. We went back and cooked BLT & Ham sandwiches. Bub watched some episodes of Magnum, PI while I read my book. Ahhhh….the good life!
Another dip in the pool preceded another restful night's sleep.