We arrived in Hawaii on Saturday and settled in to our luxurious one bedroom suite.
My previous post set the stage for the next three weeks.
The first five days were spent just enjoying the paradise to which we'd been transported. Our routine was pretty simple. We've been here over 20 visits, so there was no immediate need to try to see attractions. The sun, surf, tennis, and aloha vibes were all we really needed.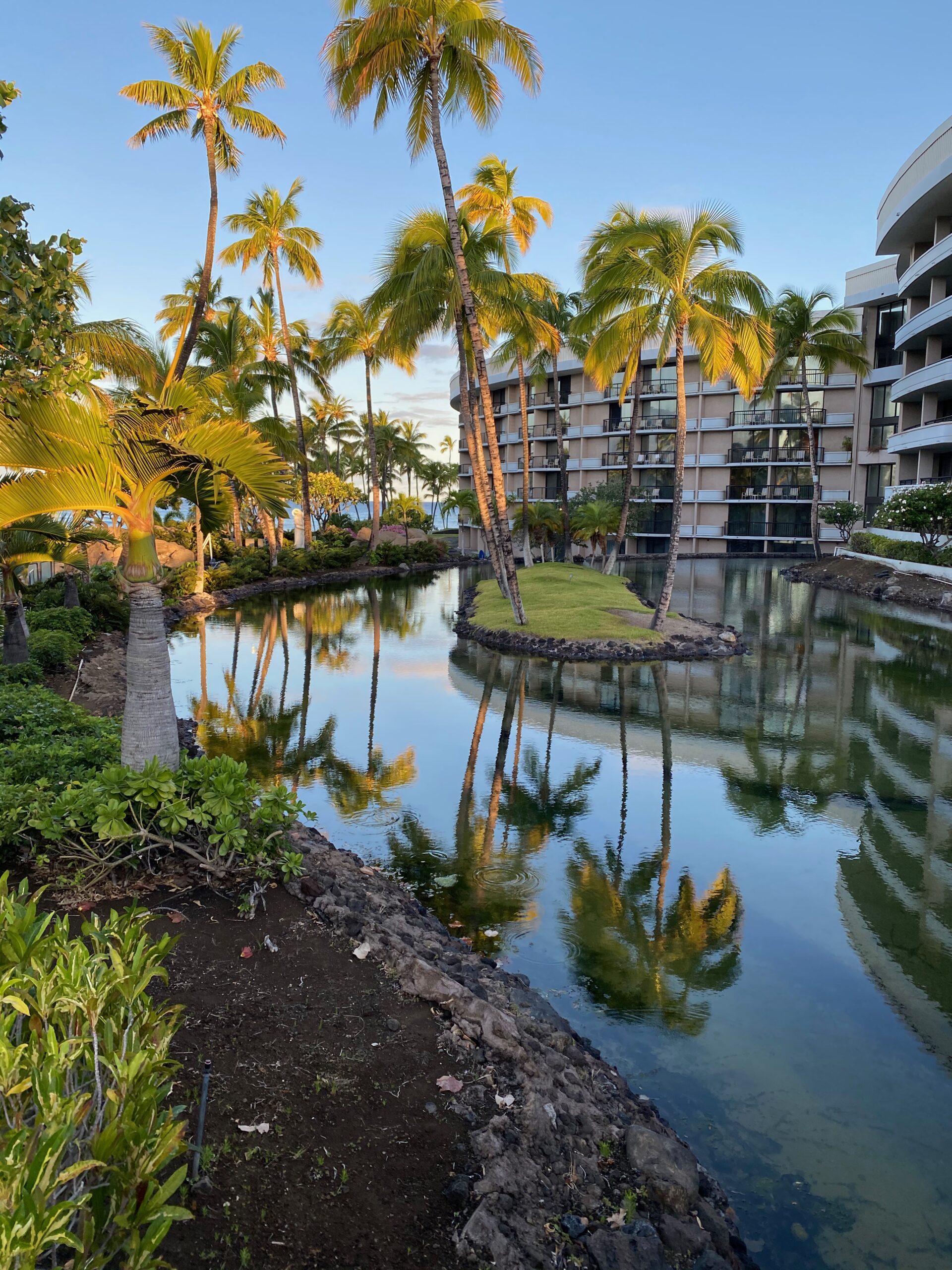 We'd start our days on the lanai with Kona Coffee (sometimes with a bit of Kahlúa). When shopped at Costco, a van was parked at the entrance from a local farm, Ahi Wai Farms. We always try to encounter this woman because she isn't there but a few afternoons a week. How lucky to find her right away. So, we bought ten pounds of her coffee to get us through the coming year and take back as gifts. She also ships to the states, if you'd like your own Kona coffee. (808) 339-1402
Our second day, we added to the Costco larder. Island Gourmet Markets at The Queen's Marketplace is expensive (even more expensive than the already expensive food in Hawaii), but it's convenient. We were pleased to find chocolate croissants and fine Australian Shiraz. Having a kitchen makes everything so much better.
Breakfast consisted of eggs, Ono, and pineapple most mornings with the coffee, as we watched the sun's rays brighten the sky. Some days, we added those chocolate croissants. From the lanai, we could hear the waves splashing on the black lava cliffs below.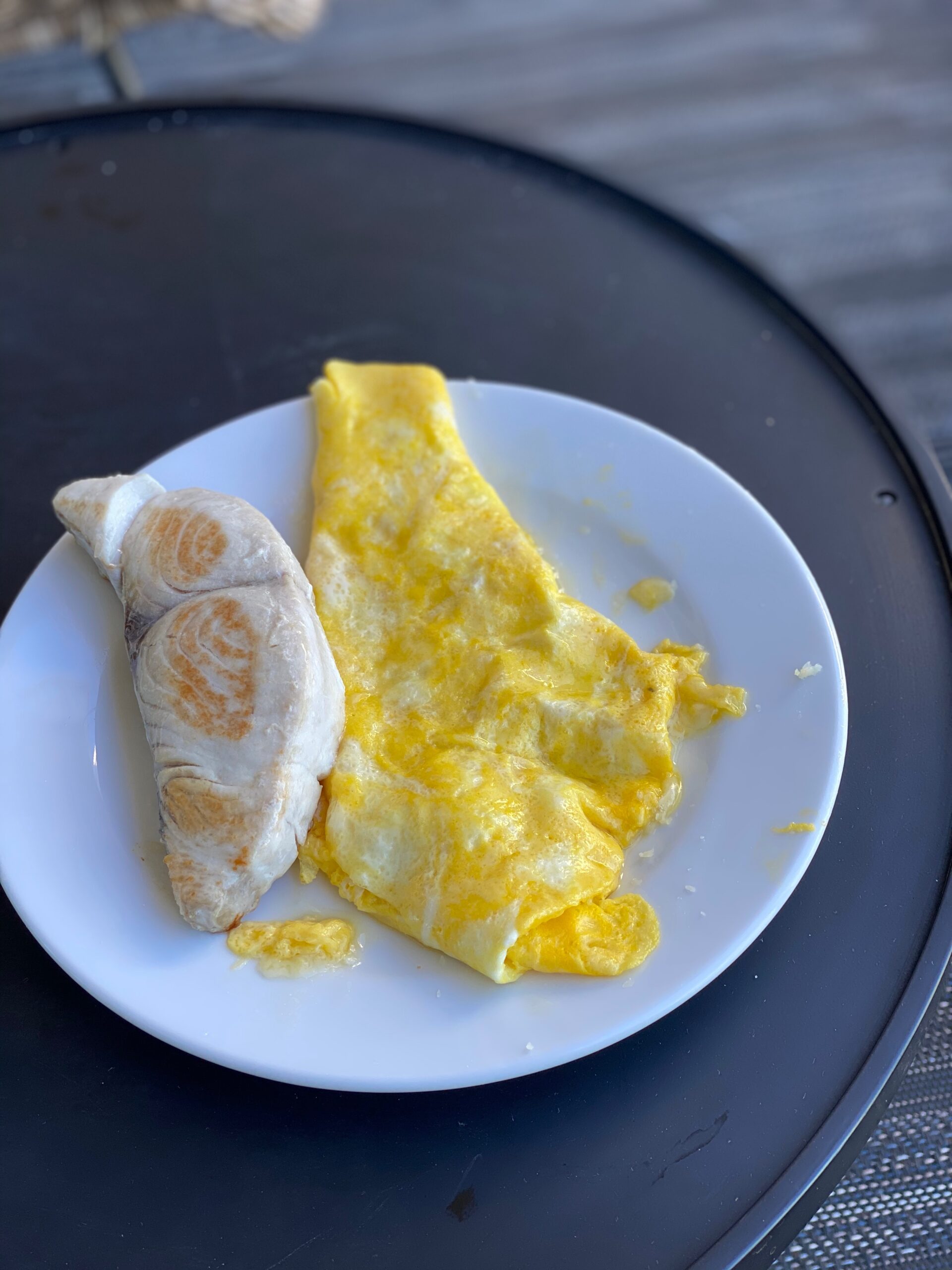 Fully awake, though it was still early (7 or so), it was time to walk to the hot tub and tennis courts. It was about a 15 minute walk. I got lots of steps in and by the third day, my legs were sore from walking up and down the six flights to our suite. The hot tub was the perfet antidote.! 
A couple of the days, I had client calls with my coaching clients in the mornings. How fortunate to be able to work from anywhere. (this picture was actually taken a little later-I wasn't drinking Mai Tais first thing in the morning!).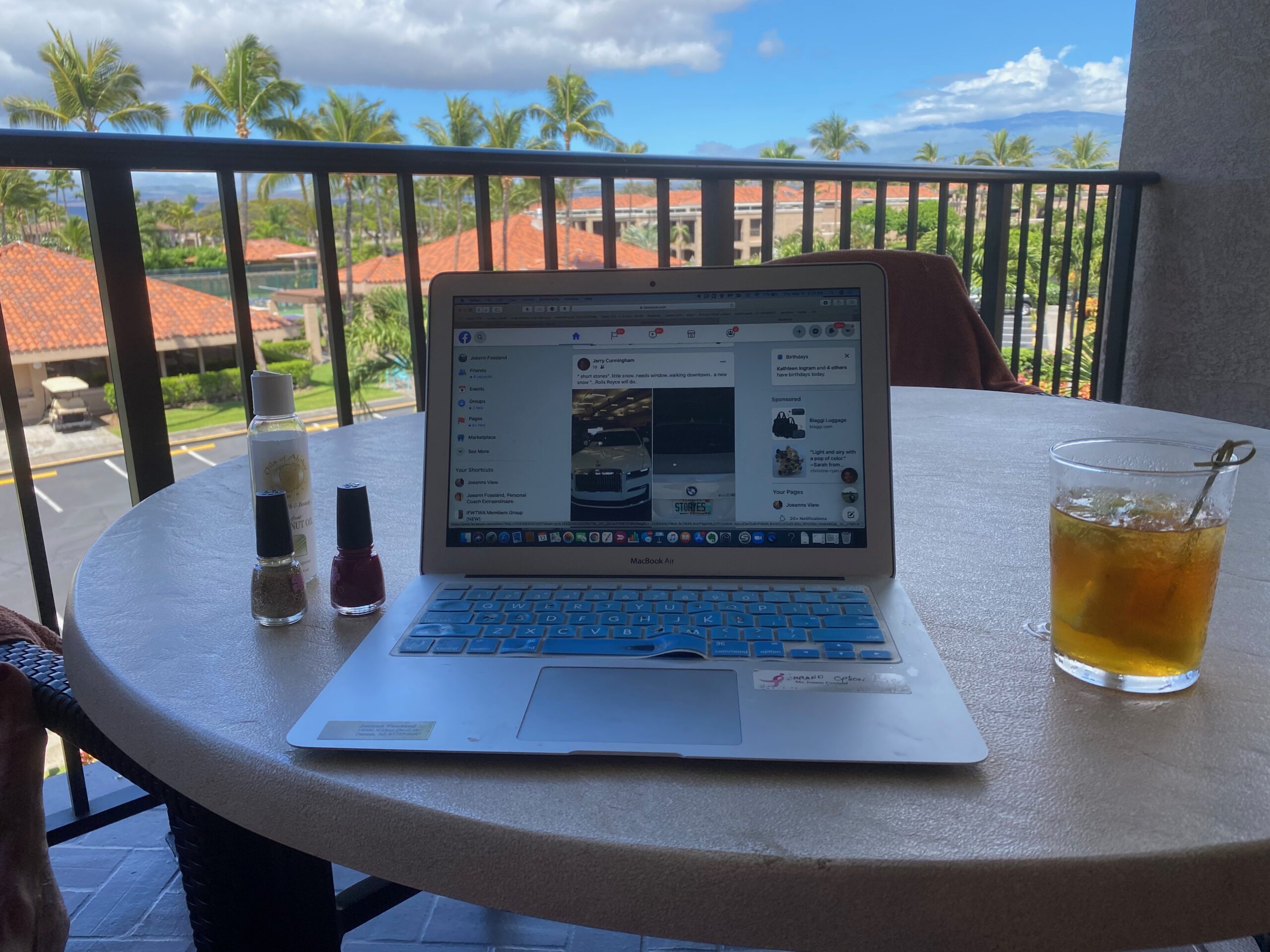 Over the five days here, we played tennis every morning. The scores were 6-2, 6-2, 6-3, 6-3, 6-3. This satisfies my desire for exercise and Bub's desire to win. We are well suited! One day there was a centipede on the court. They grow them BIG here! (There are no snakes in Hawaii, so I guess it's a wash)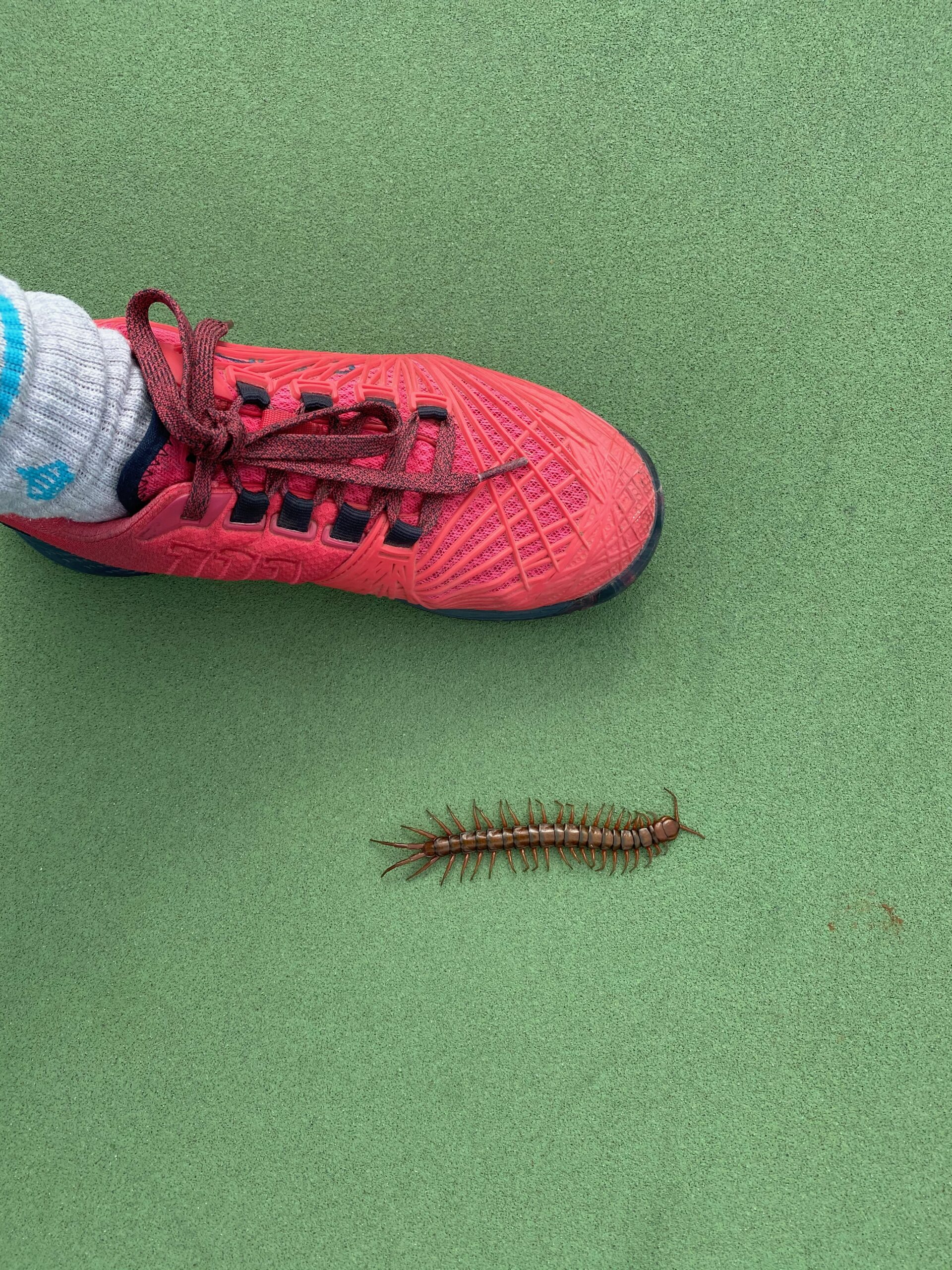 Reading by the pool or on the lanai was relaxing. I got four books read on this vacation.
In the afternoons, most days, we took a short jaunt somewhere.
On Sunday, our first full day, we drove over to one of our favorite spots, Seafood Bar & Grill, for Happy Hour Mai Tais. This yummy seafood restaurant and tiki bar in Kawaihae (about 15 minutes north of Waikoloa) on the Kohala Coast has amazing food, drinks, and happy hour specials. Bub loves their oyster shooters and I always get the coconut shrimp. This particular day, I also took advantage of the chicken quesadilla that was $8 for Happy Hour. And, I took some home to snack on later.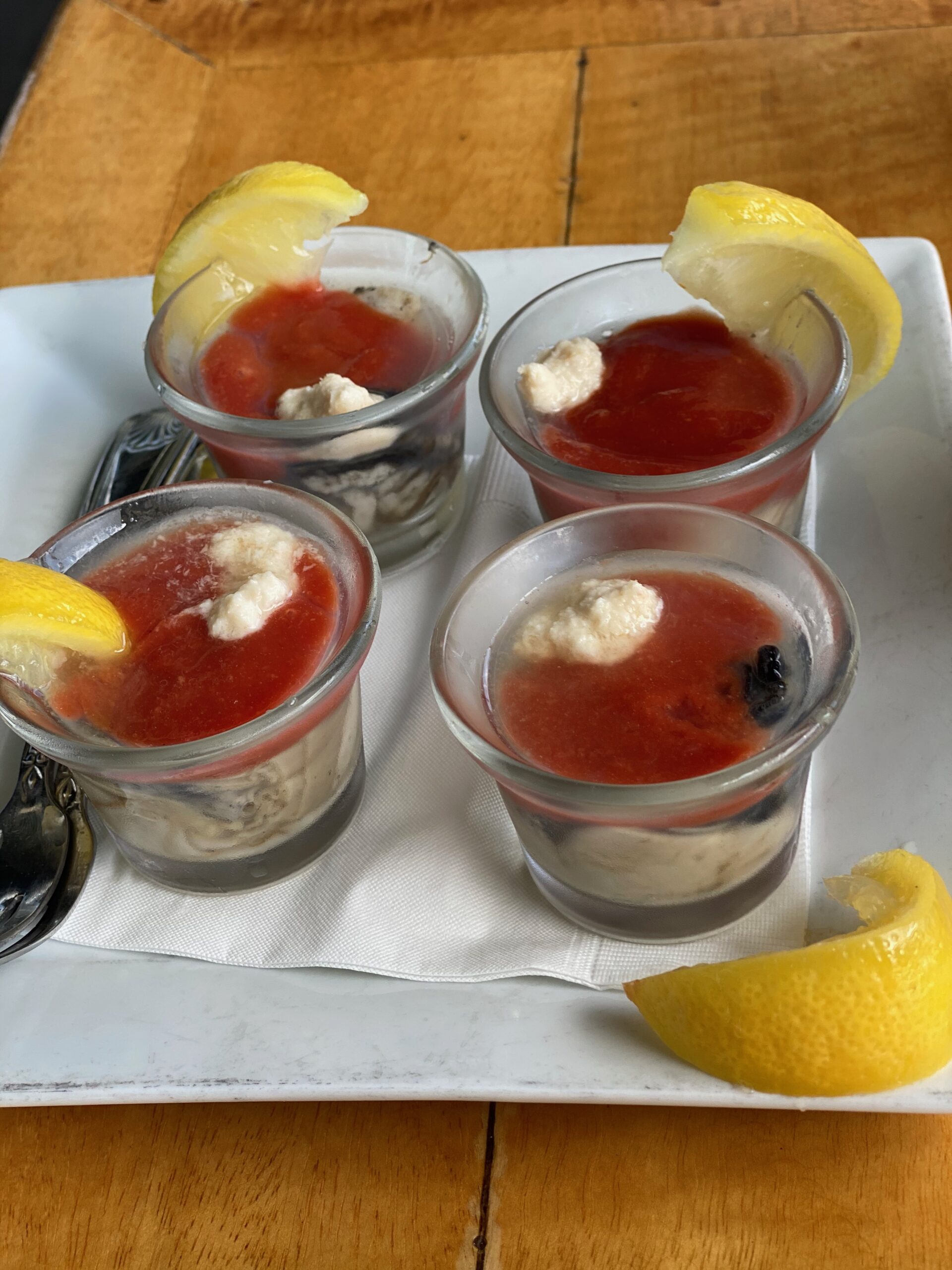 One of the afternoons, we attended the Hilton Grand Vacations presentation. That was a requirement for this great package we were using. It is interesting to see the way the timeshare industry is evolving. It's no longer a certain week at a certain property, but a certain number of points each year to use at any of their properties. This has been the way we have been able to visit Hawaii every year, ultimately paying under $200 a night for a one bedroom suite for a week. I love it!
Right now, Hilton is building a new property in Maui and selling pre-construction packages. They made us a very good offer to upgrade what we have and roll it into that property. If we were 10-15 years younger, I would have considered it. At 77 and 73, I'm not sure we'd be able to use it for enough years to have it make sense. So, we declined and they were gracious and gave us an additional 20,000 Hilton Honors Points and a free night in the next few months. All in all, a very profitable hour for us.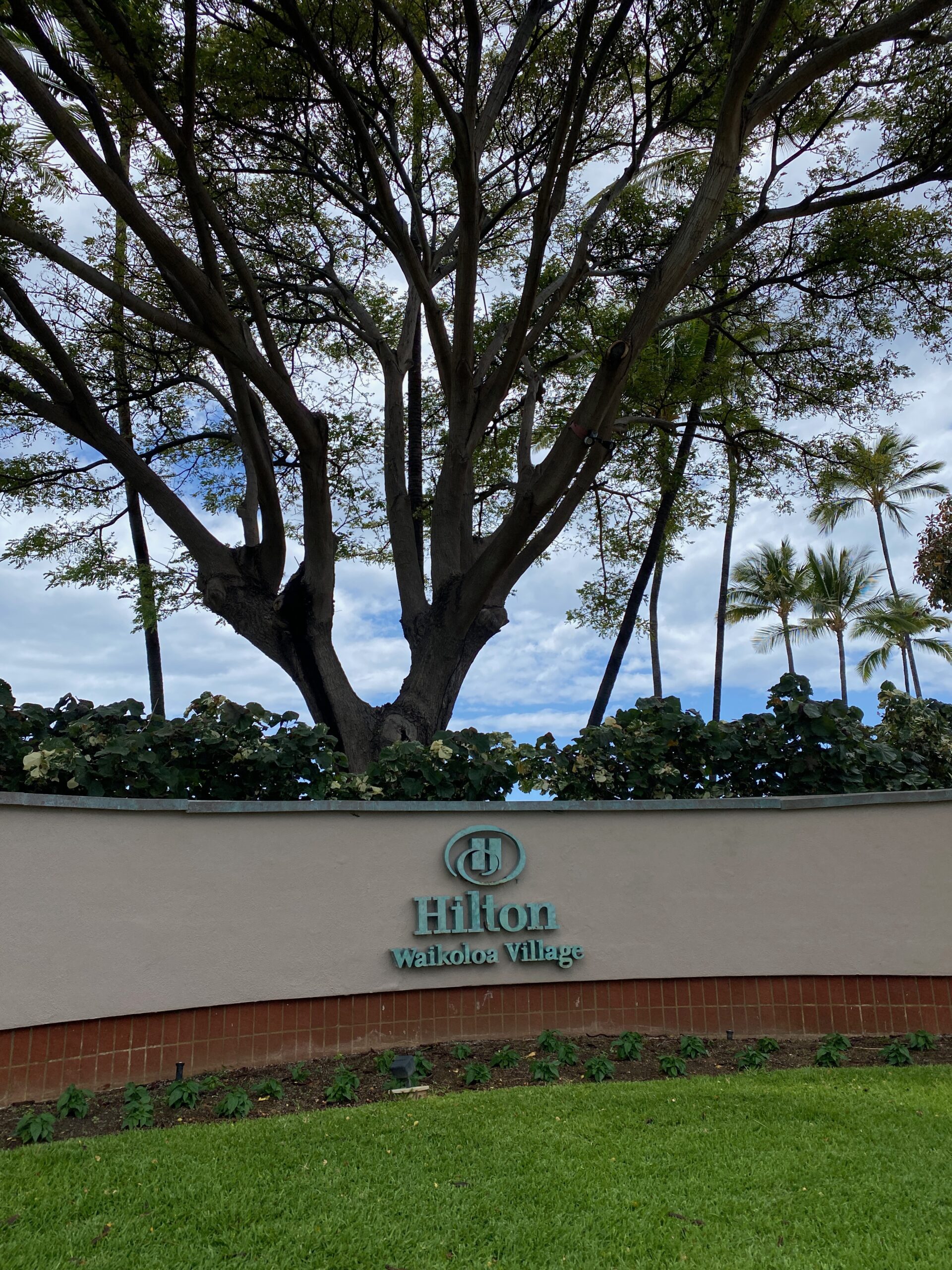 Another day, we drove a half hour inland to Waimea, home of The Parker Ranch. Our favorite burgers are here at the Village Burger, made with local, organic Hawaiian beef or veal. It's a small take-out spot, with a couple of tables out front or you can eat in the food court. The special this day was a double bacon cheeseburger for $12. I couldn't finish mine because I had accompanied it with their French fries with Parmesan goop. It's a very good thing we are doing lots of walking! 
Most shops and restaurants are still very careful. Before entering, we had our temperatures taken and were given hand sanitizer. Some other places also had us fill out a contact tracing form in case one of their employees or a customer tested positive. Everyone is still wearing masks. Their number of cases on the entire island is very low (under 8 most days and even 0 sometimes).
After eating, we went to The Isaacs Art Center—which displays gorgeous furniture of Koa wood, Tahitian pearls and other beautiful jewelry, as well as painting and other artwork from local artists. We will be buying many things here when we win the lottery!
Finally, Tommy Bahama has a restaurant with their store in The Mauna Lani Shops, which was a mile north of our suite in Waikoloa. They'd changed their happy hour to 2-5 during the pandemic. Here, they pour the best Mai Tai on the Island. Happy Hour prices of $7 make it worth a visit (or two). Their Happy Hour Pupu's (appetizers) include coconut shrimp (it's a tie, I think, between here and the Seafood Grill for the best!), cheeseburger sliders, macadamia crusted goat cheese, and blackened Mahi Mahi tacos. Definitely our meal for the day.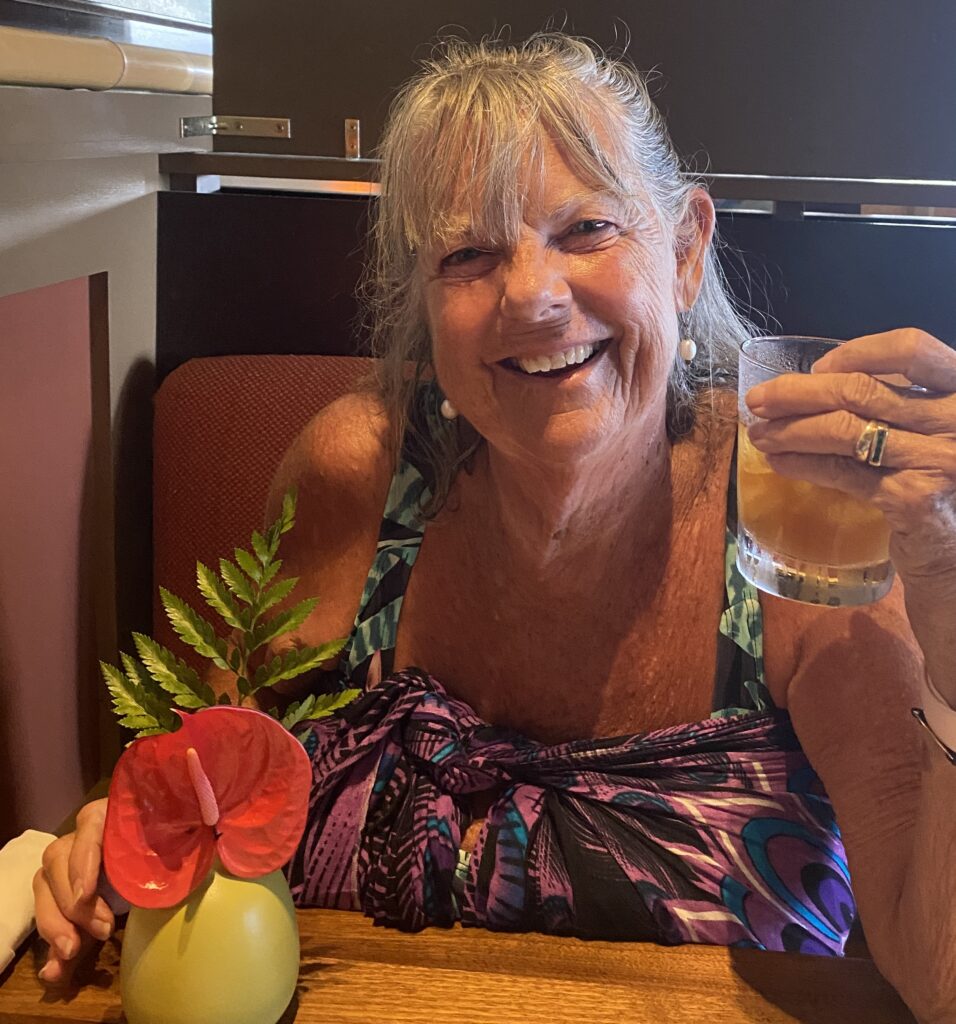 There was a really good fish and chips shop in the food mall that was our favorite, but had closed when we were there in 2020. On this trip, we saw, maybe, 30% of businesses closed. It's been tough without much tourist trade. So, we were on the lookout for another place to eat fish and chips. On the backside of the Kings Shops, there is a window for Island Fish and Chips. Oysters are another favorite of ours, so we ended up getting fried oyster and fried shrimp with chips. It was okay, but not something to rave about.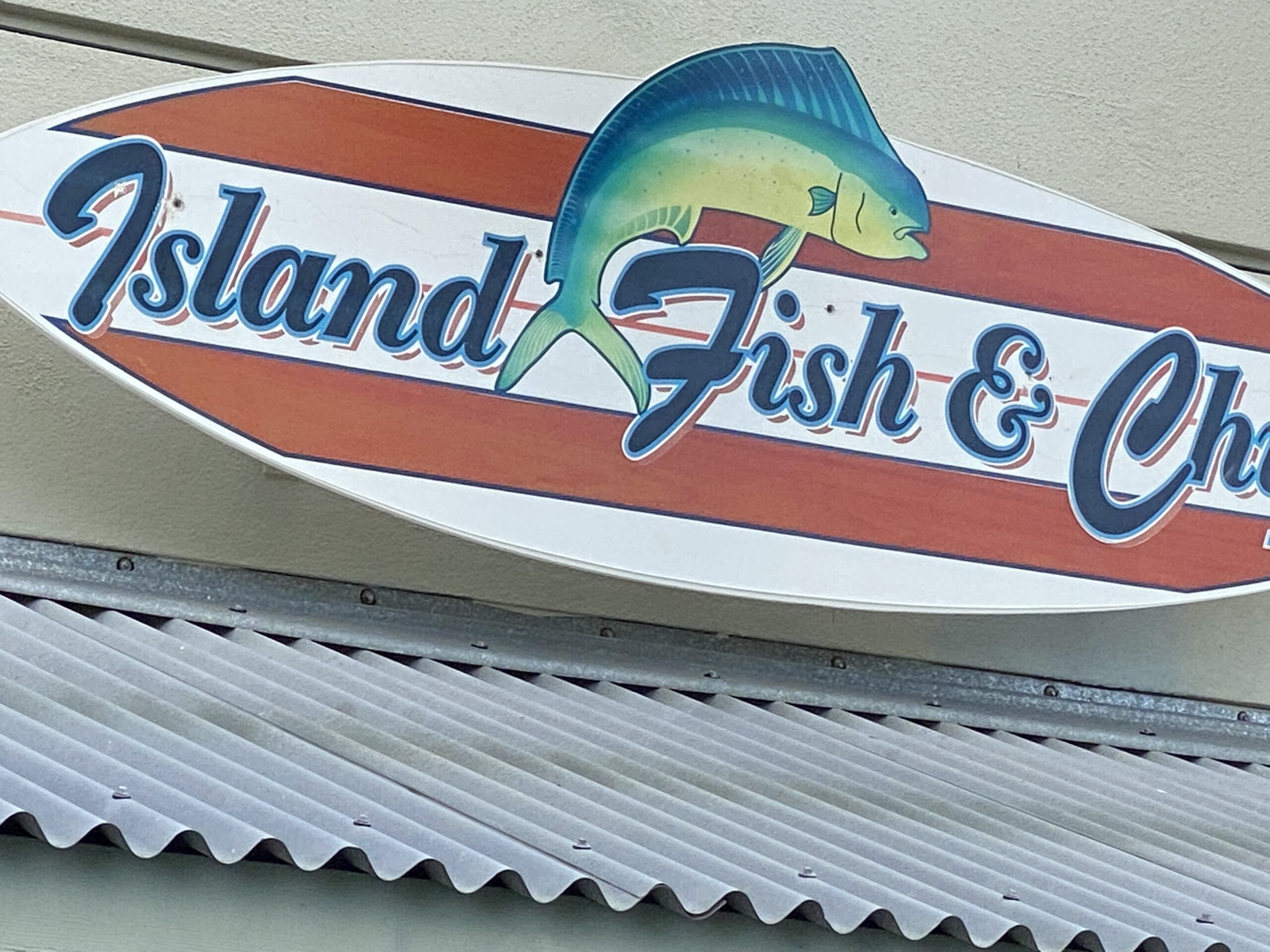 As you can see, we weren't bored, but still laid back. By the time the sun was going down, we'd opened a nice bottle of wine and pulled out left overs or snacks. I've seen the green flash twice in years past-both times here on the Big Island- once on a sunset cruise and once from the balcony of the Waikoloa Marriott. I was hoping to see it again on this trip. We didn't see it this week.
Each evening we relaxed with wine and watched movies on the TV. We don't have cable TV at home, so having dozens of movies to choose from was somewhat of a novelty and an easy way to relax at home.