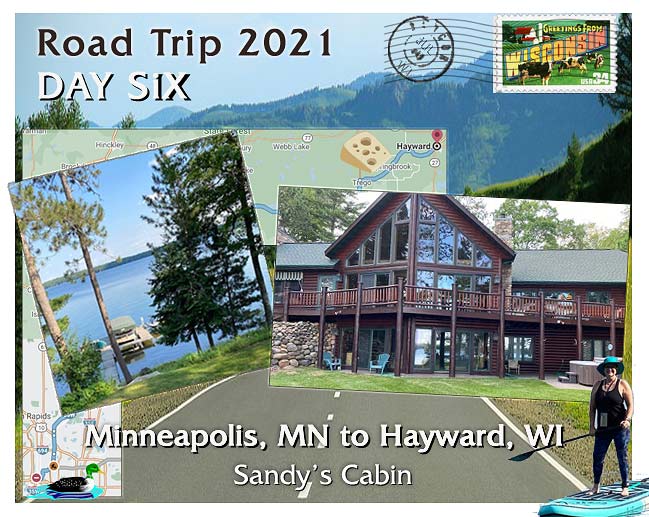 Dawn and I start the morning along the path beside the lake near Sandy's house in Minneapolis. We see a deer with a baby off the side of the road in the woods. All of the flowers are in bloom in the wild and in people's gardens. It is beautiful and cool.
While we walk, Wimbledon is on TV and Bub is happy. He gets to watch Roger Federer win!
Dawn and I hit Costco for gas and some supplies for the lake. Gas prices are rising and we've been saving an average of 50 cents per gallon buying the premium gas at Costco. My favorite app for gas is GAS BUDDY but for some reason, I am having trouble with it not working unless I have an internet connection 🙁
Around noon, we leave Minneapolis. Dawn comes with me and Bub rides with Sandy out of Minnesota into Wisconsin for about two and a half hours. It's a beautiful day, the traffic isn't too heavy and we have a fun ride catching up. Dawn has some time off from her nursing jobs.
Sandy's cabin is situated right on Grindstone Lake. What a beautiful 4000 sq ft cabin! There's views from every window and everything we may want to boat, paddleboard, jetski aor fish. I'm delighted to see a hot tub and we jump in!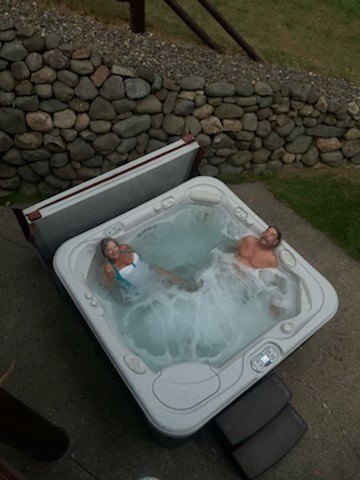 Buffalo burgers and five cheese pasta for dinner fills up up and makes for a yummy end of the day. I am so glad I won't have to jump in the car tomorrow and can relax in this beautiful location for days with people I love! Life is good!