I'm posting a daily postcard and update of Bub's 77th Birthday Roadtrip. If you are jumping in here, you might want to start at the beginning (Day One)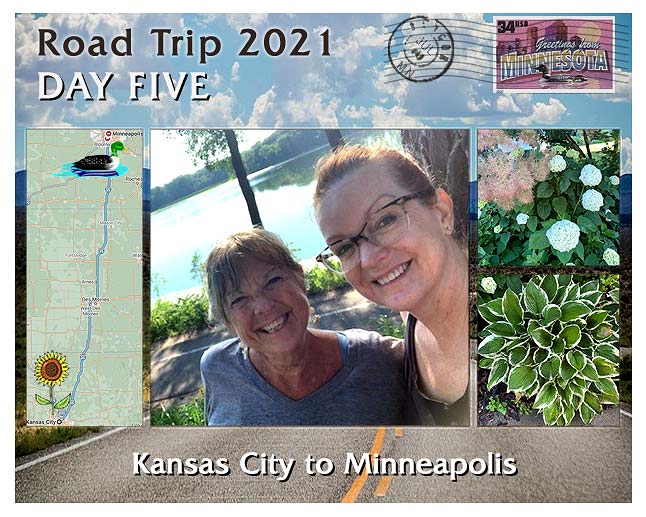 Excelsior Springs to Minneapolis
We have a $20 credit towards breakfast in the dining room. A cozy fire blazed and we were the only people there. My omelet of bacon, artichoke hearts, and Swiss cheese was more than I could eat and I probably overdid it when I opted for the loaded potatoes. Bub got his usual eggs over easy, also with loaded potatoes.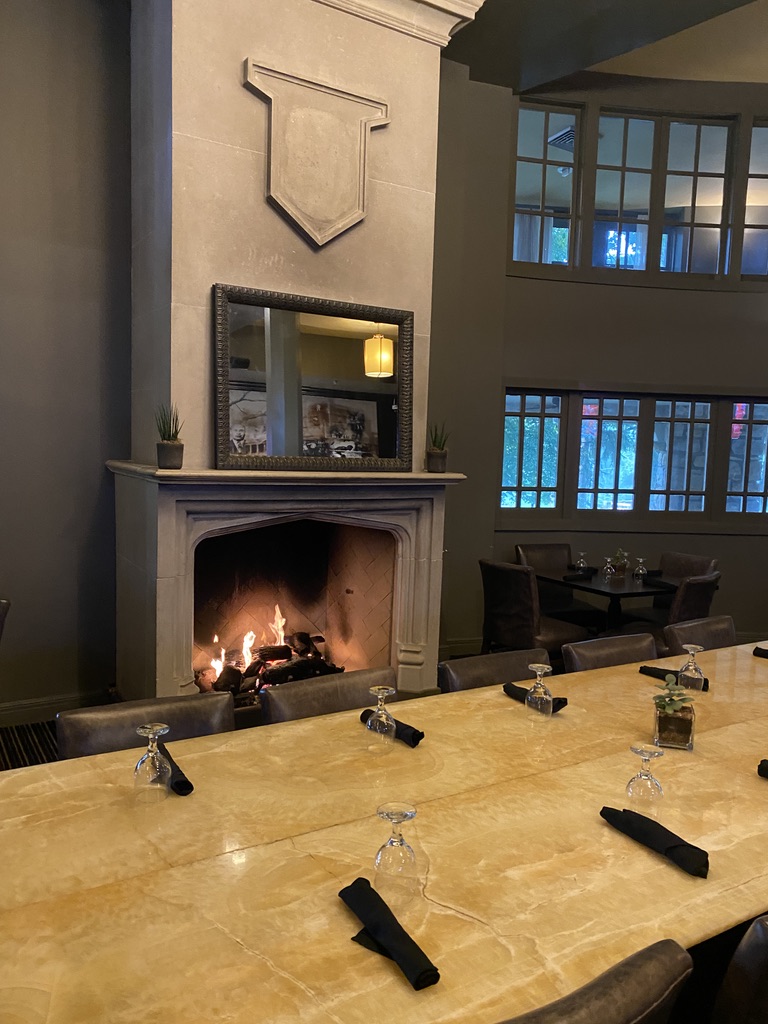 In spite of sprinkles, we indulged in the hot tub outside for one more soak and then headed out.
We had a six hour drive ahead of us…so most of the day was in the car in the pouring rain. Green fields and farms stretched far on either side. Traffic was not bad until we got close to Minneapolis.
We negotiated through Minneapolis to Sandy's house with no trouble. The heavy traffic and very short on/off ramps were amazing. The Minneapolis drivers merged with precision, but the whole ballet scared me!
Sandy and Dawn were on the front deck waving as we pulled up. It was a relief to get out of the car.
Dawn had a dinner planned on the patio with Sandy grilling chicken shish kebabs that hit the spot.
We've traveled far in five days. It is going to be a relief to drive to the lake in Wisconsin tomorrow and be in one place for six days!