July 15,221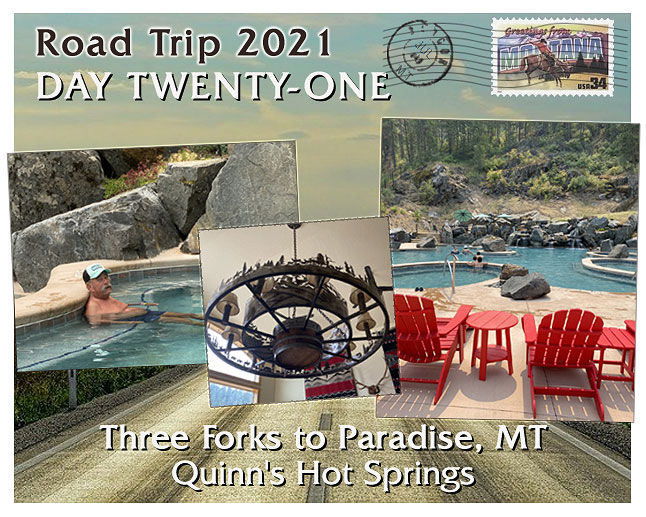 Bub had a horrible night's sleep at the Sacajawea Hotel due to some rumbling roar. As I was packing up, I found a white noise machine in the drawer. Wish I'd found it the night before!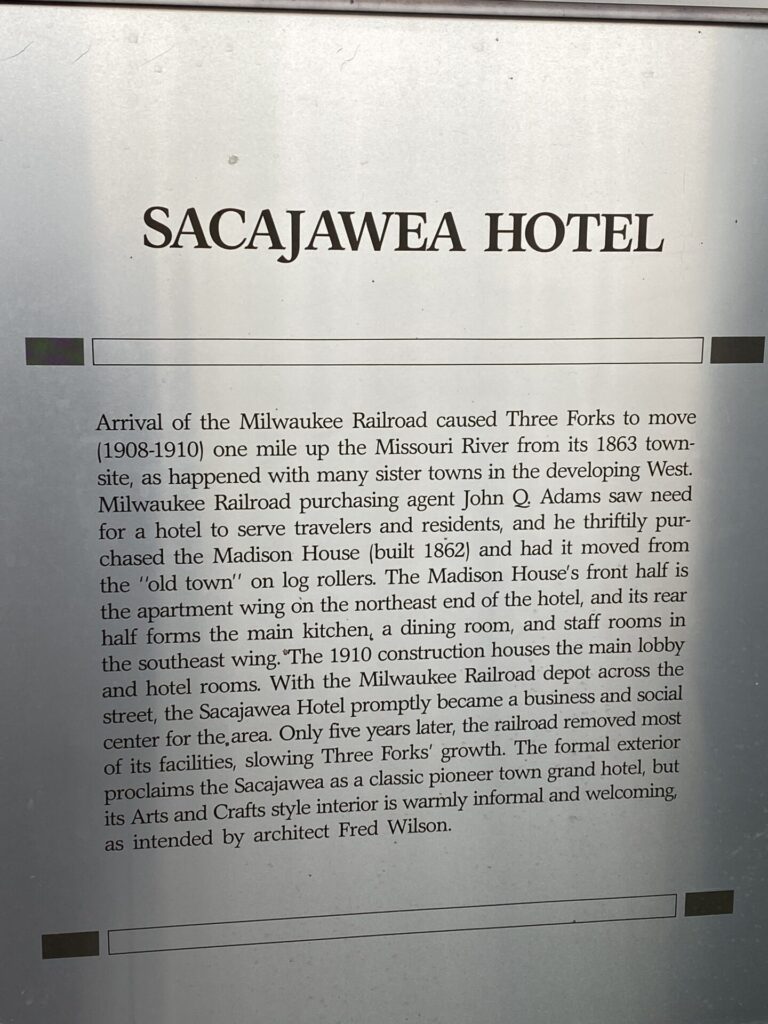 The Sacajawea Hotel serves a nice continental breakfast. We were up and out early after banana bread, fruit, and coffee, on our way to spend as much time as possible at Quinn's since I had shorted us a night.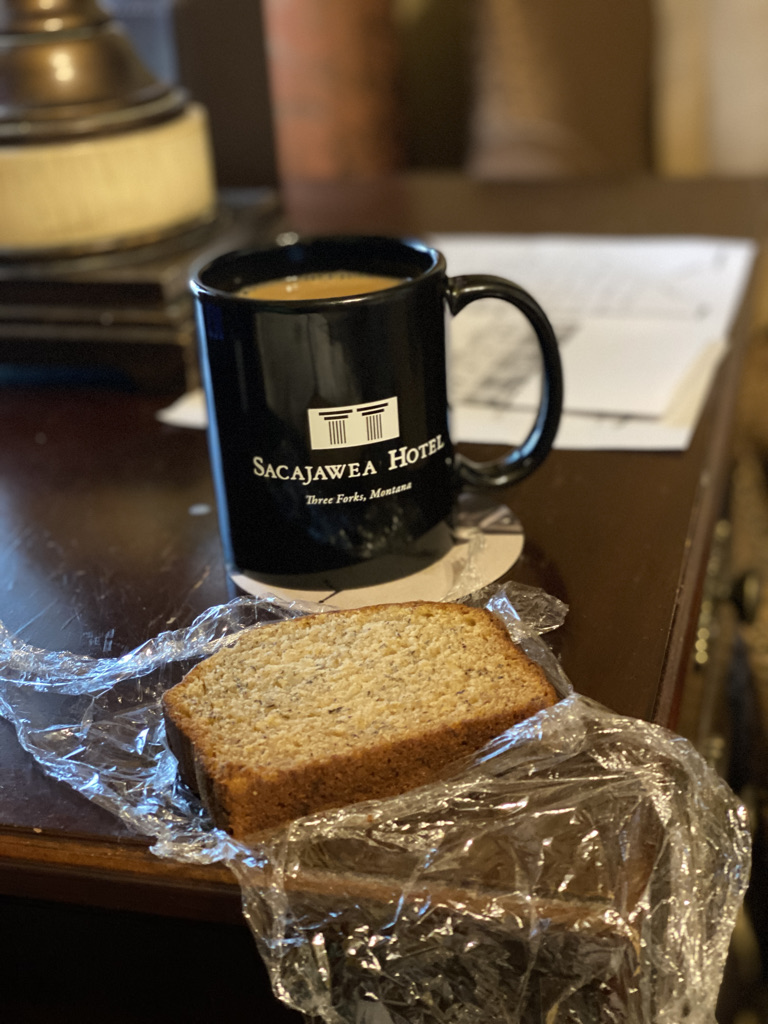 We stopped in Missoula at Costco for Gas and then headed to St. Regis.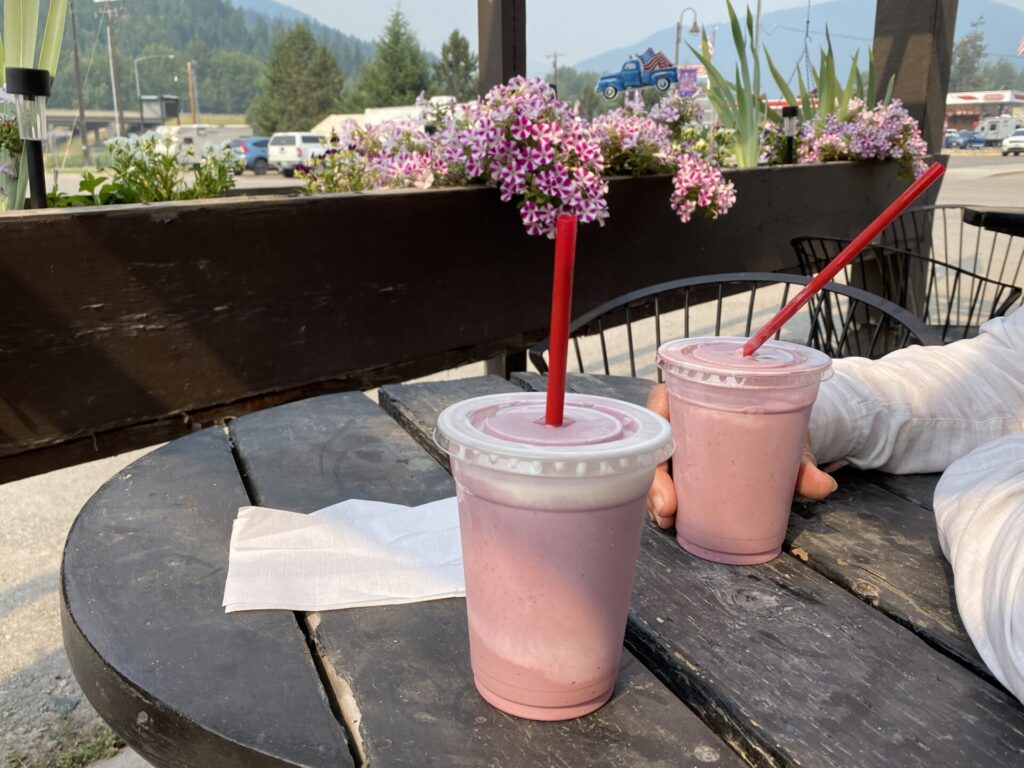 After some delicious huckleberry shakes, we found the relocated Antique shop. On previous trips, Bub has scored one of his favorite—- cowboy ashtrays, but there were no cowboy hat ashtrays this time.
It's a short drive 25 minutes drive from St. Regis to Paradise, along the Clark Fork River.
A winding road, through a canyon with tall pines on either side, it's a beautiful drive.
We arrived around noon. I knew it was too early to check in, but had hoped to just go enjoy the pools.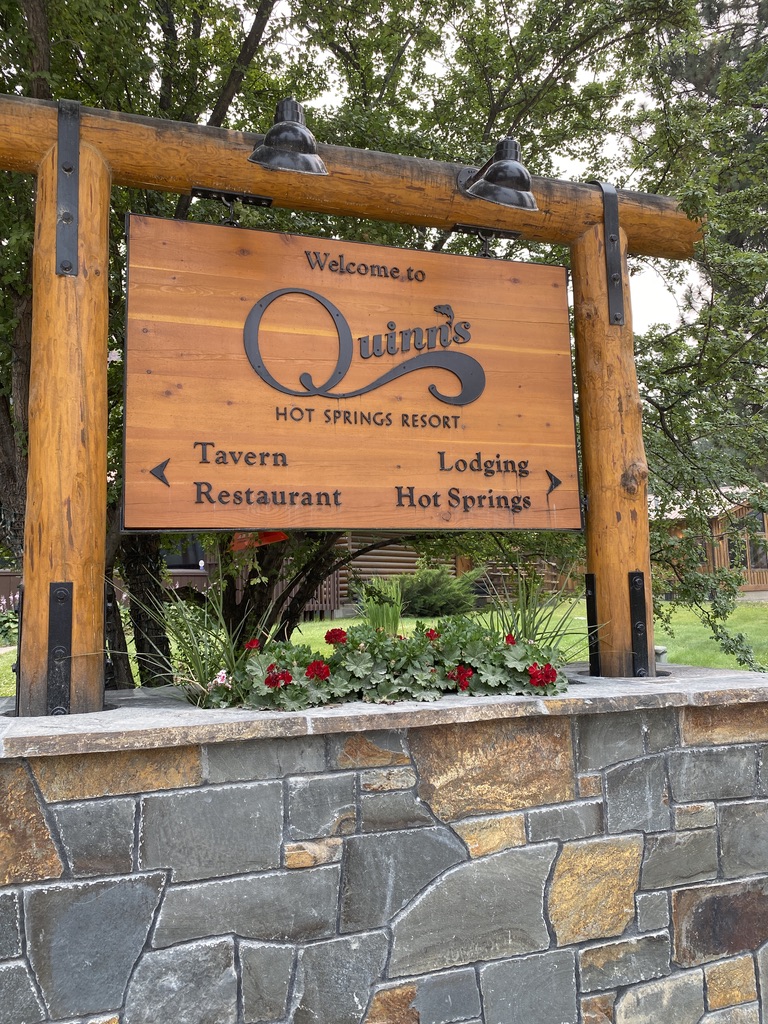 We found out they had sold our Wednesday night room, so that saved a couple hundred dollars. Good news.
We had to wait until 2 PM to use the pools, since people leaving today could still use them until then. Quinn's is limiting the number of day visitors and regulating the number of people at the pool so there are chairs for everyone and it isn't crowded. Quite delightful with a feeling of elegant ambiance.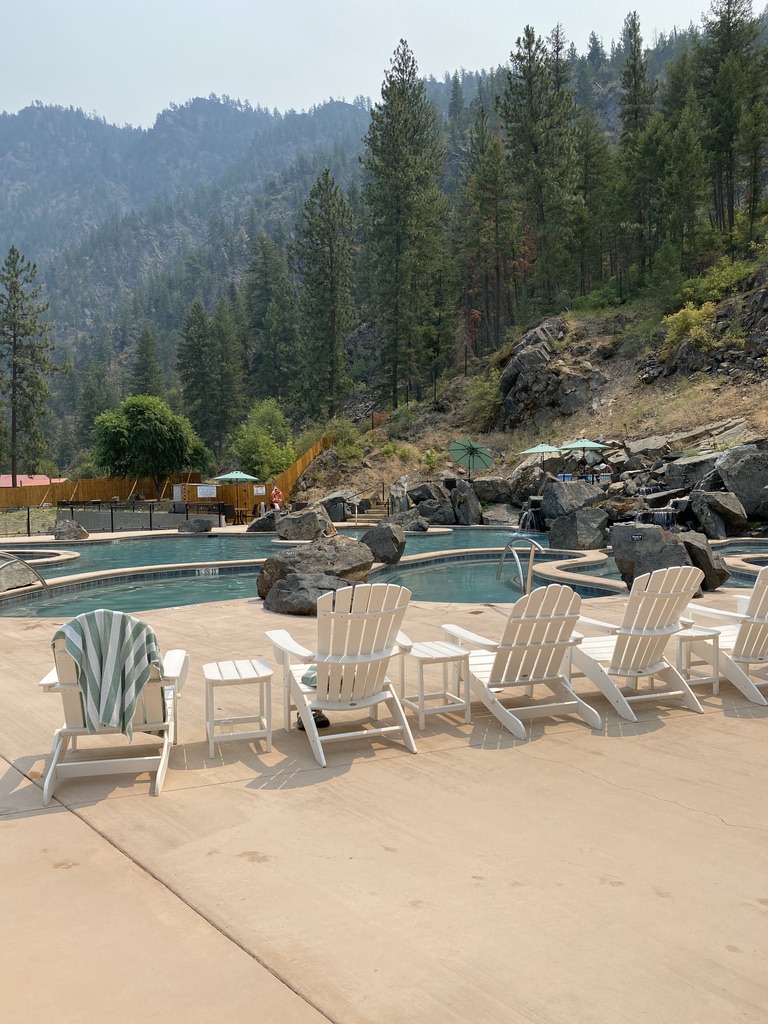 There are brand new pools and a spacious new bathhouse with showers, toilets, changing nooks, lockers, and even a little machine that squeezes the water out of your bathing suit when you are done!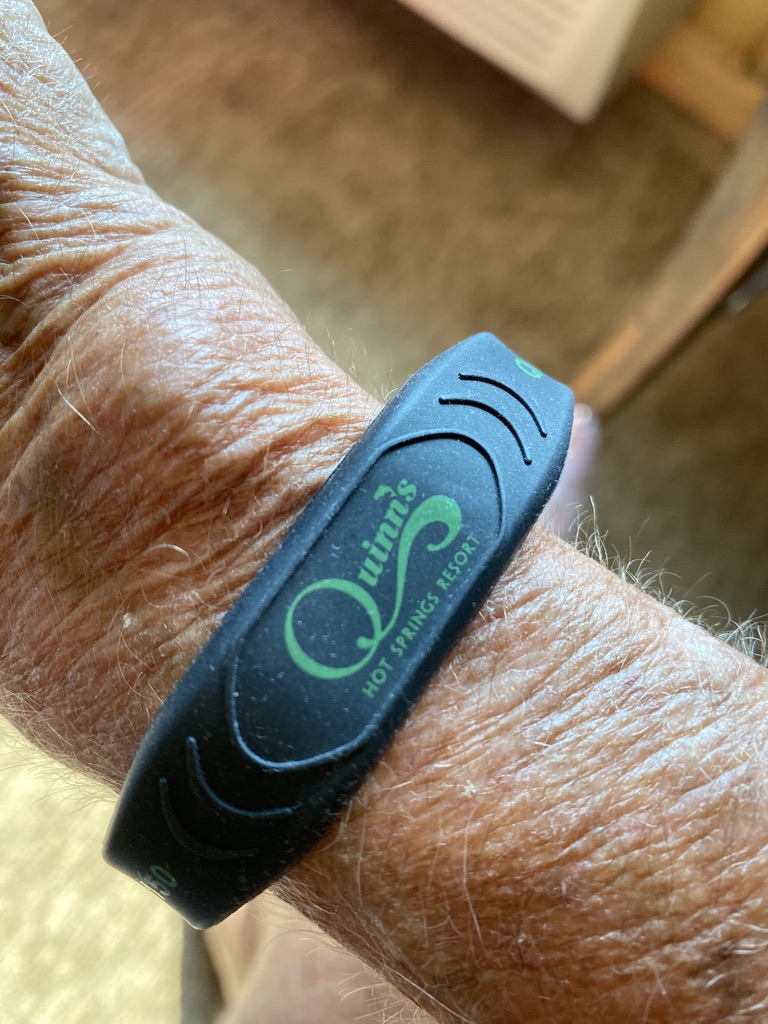 The fancy electronic wristbands open your room, secure your locker in the bathhouse, and allow you to charge to your account. Really nifty.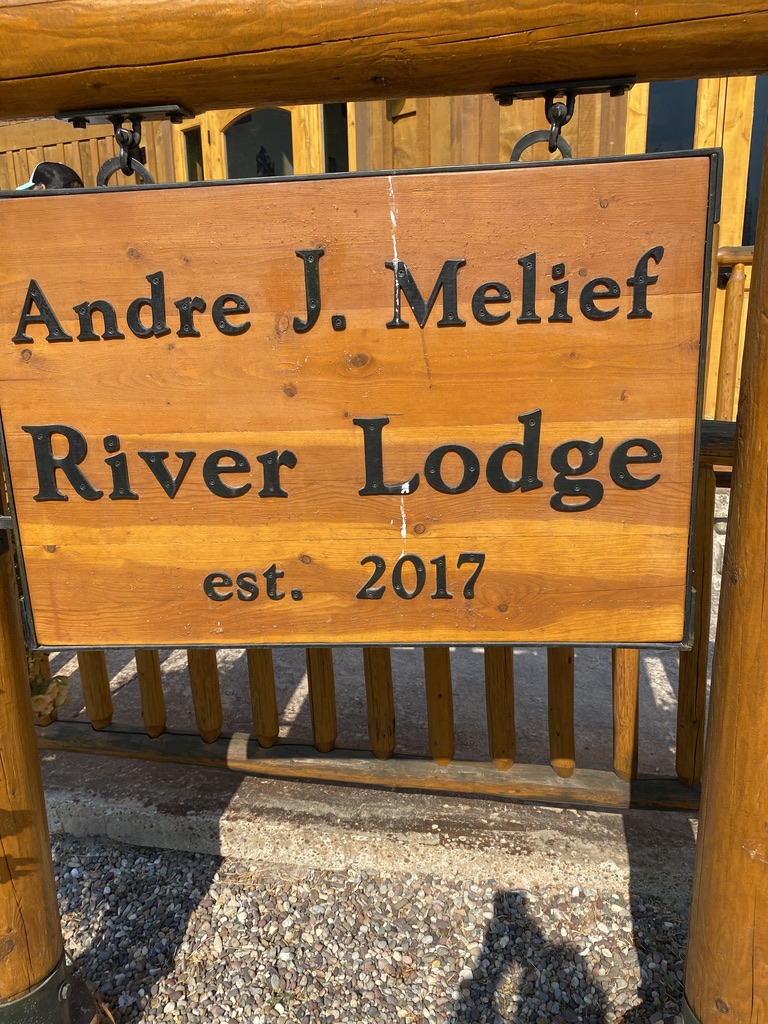 At 3 PM, we were given access to our room in the adults-only, Andre J. Melief Lodge across the street, backing the river.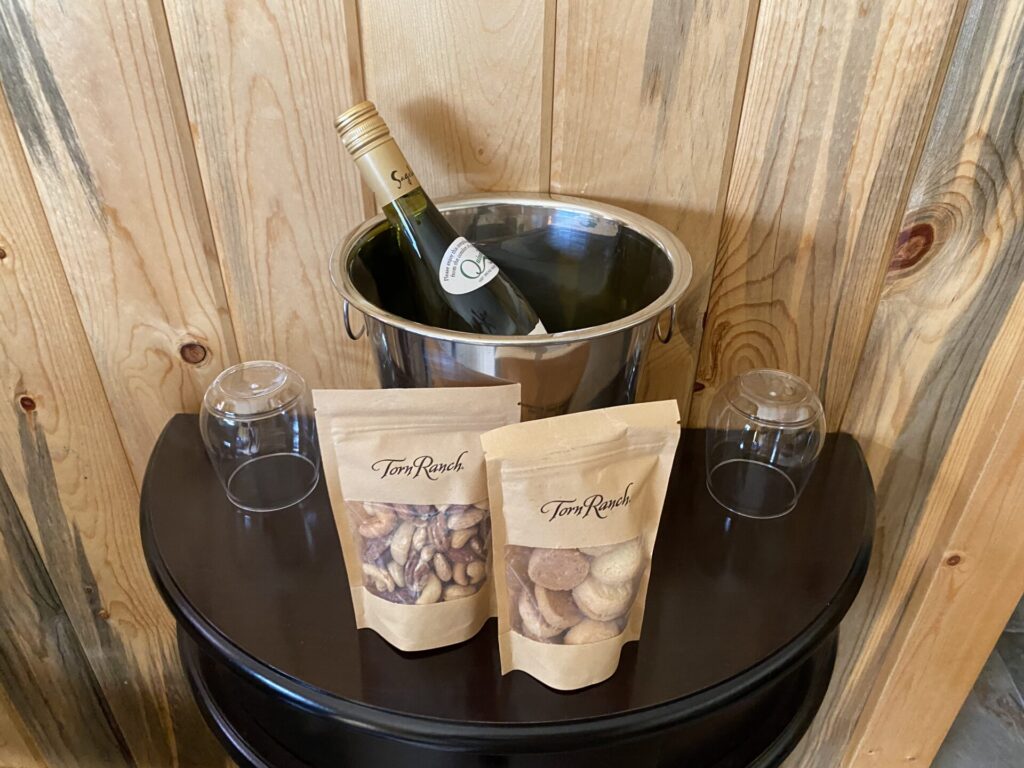 A welcoming gift of a bottle of wine, gourmet cookies and nuts awaited us. Robes for the pools were hanging in the closet.
I interviewed Rachel Nore, the Marketing Director. She graciously me updated on changes that have taken place since we visited in 2019.  The construction for the new pools has taken two years.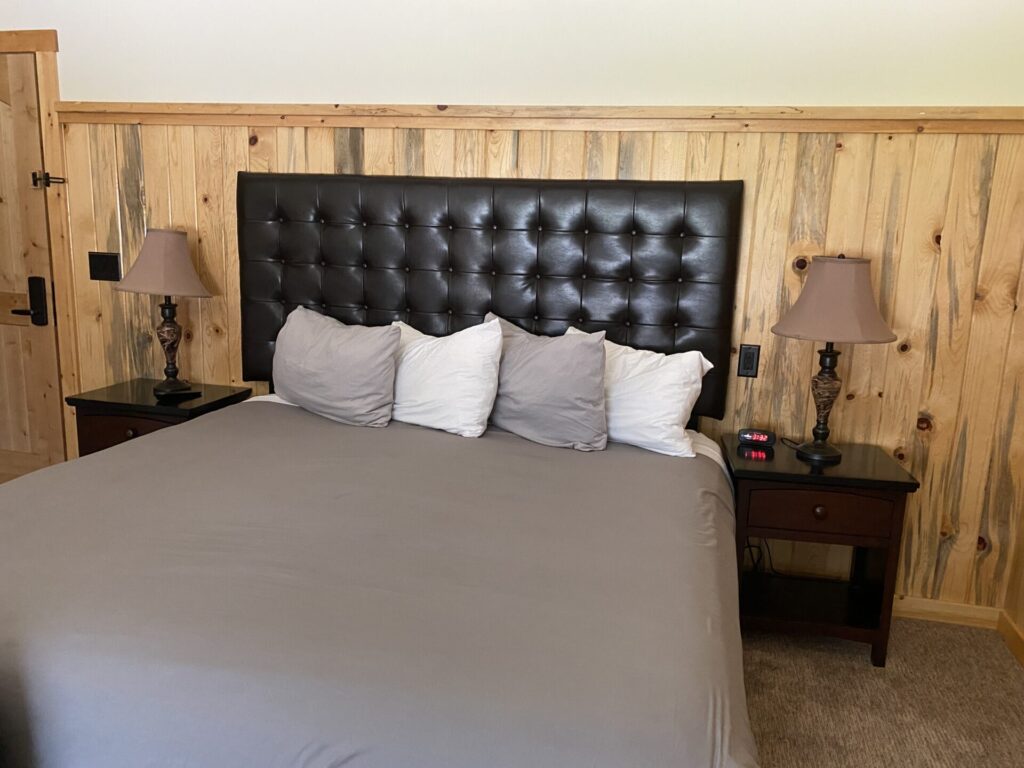 Our room beautiful and spacious, with a sitting area and desk and kitchette. We've stayed in the original lodge, and it was nice but this was super nice.
Our dinner at Harwood House was booked for 5.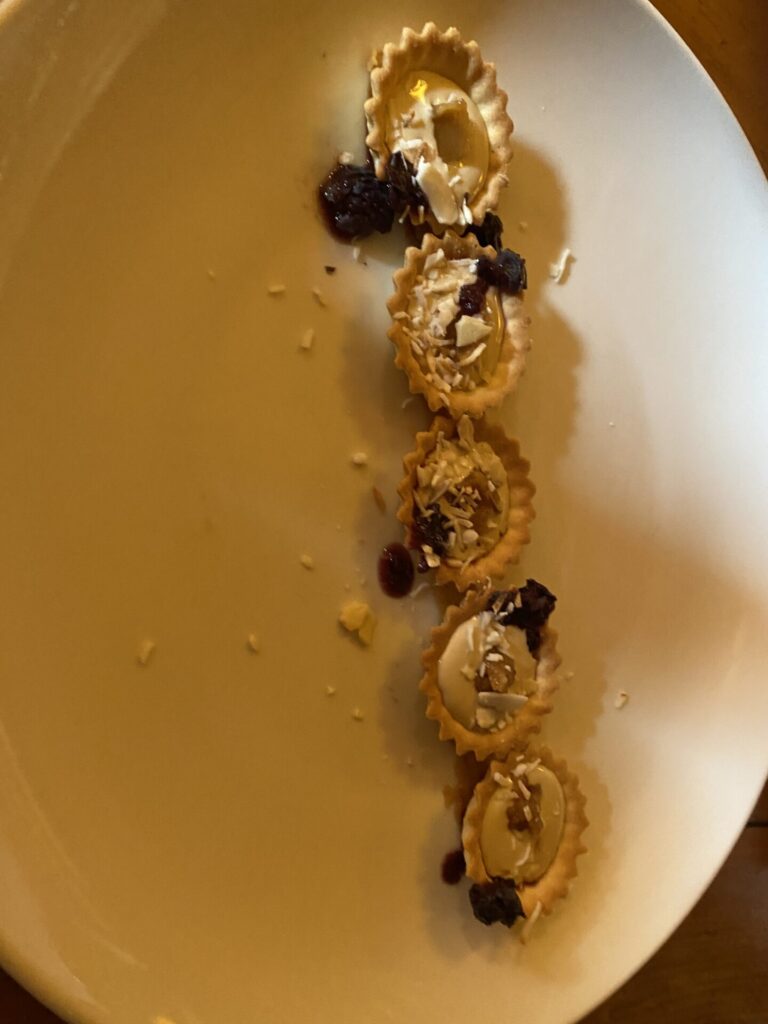 I was hungry since we'd had no lunch and I ordered the Spiced Rum Whipped Brie Tartlets appetizer: Mango Date Chutney, Shredded Coconut, Toasted Almonds, Balsamic Macerated Blueberries. Wow! A great start to the rest of the feast.
Bub has enjoyed really good Prime Rib at the Harwood House in the past and was still on a quest for the best in Montana.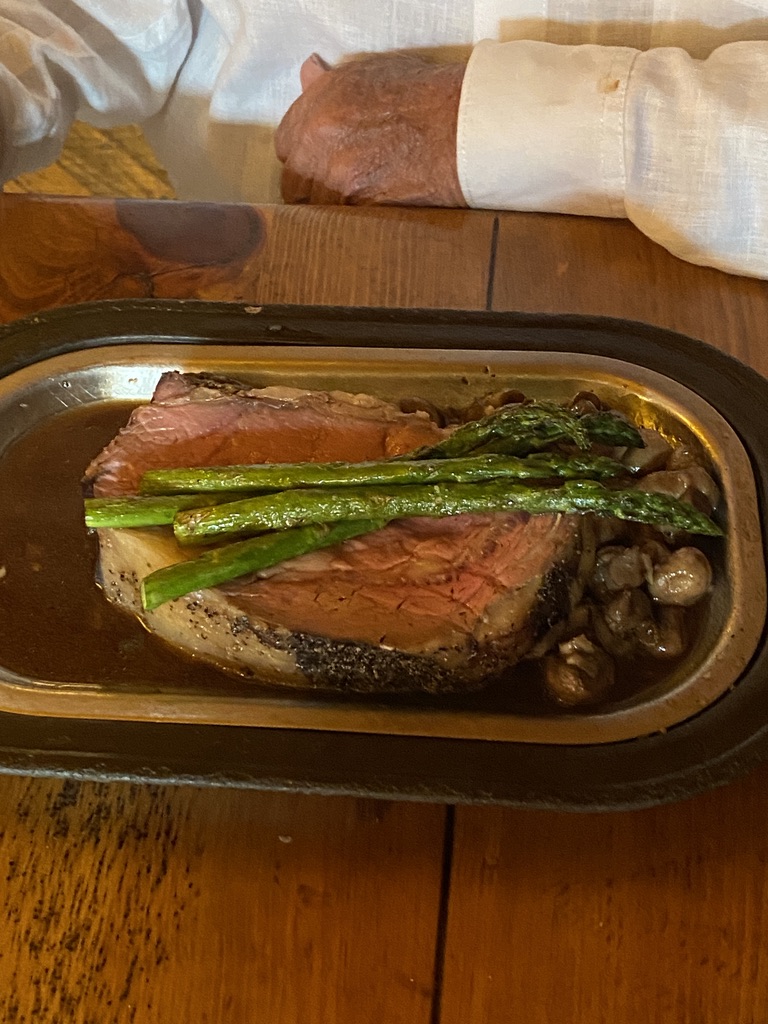 He got the large Prime Rib cut and said it was it was very, very good. He shared bites with me and it was. I think we decided it got the award!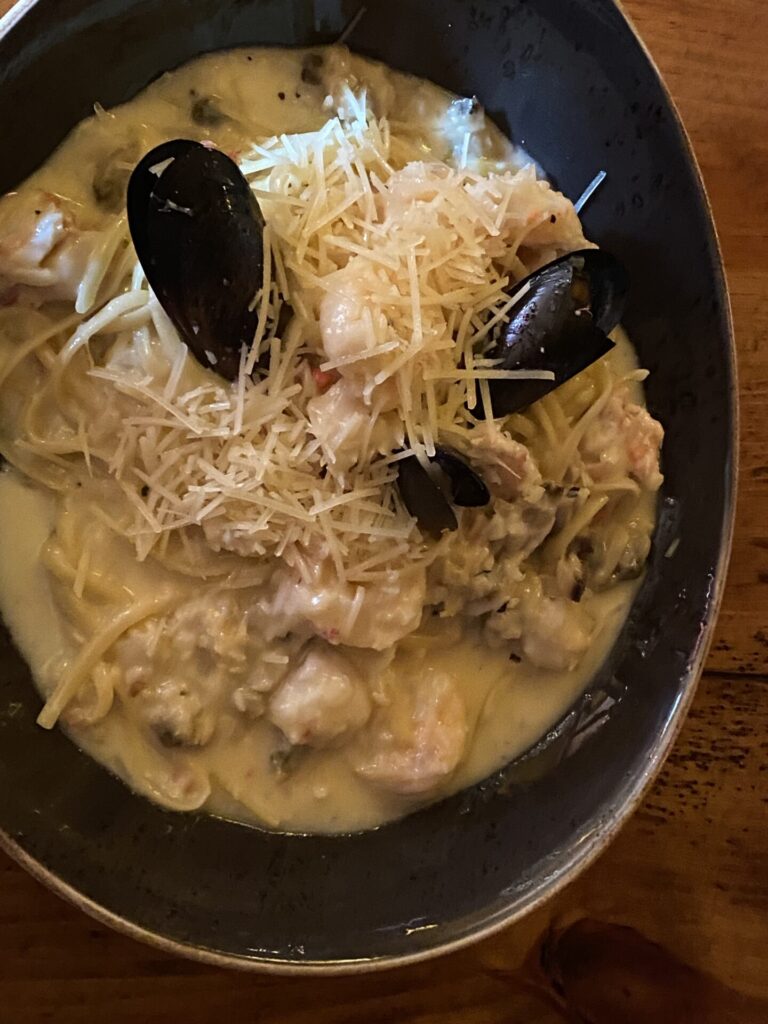 As much as I love the meat we've been enjoying, I was ready for something lighter. The Seafood Linguini: Frutti di Mare: Pan Sautéed Shrimp, Scallops, Mussels, Crab, Baby Clams, Garlic Cream Sauce was my choice and it was creamy, flavorful, and yummy.
We enjoyed a free birthday dessert!
And can you guess what we did after dinner?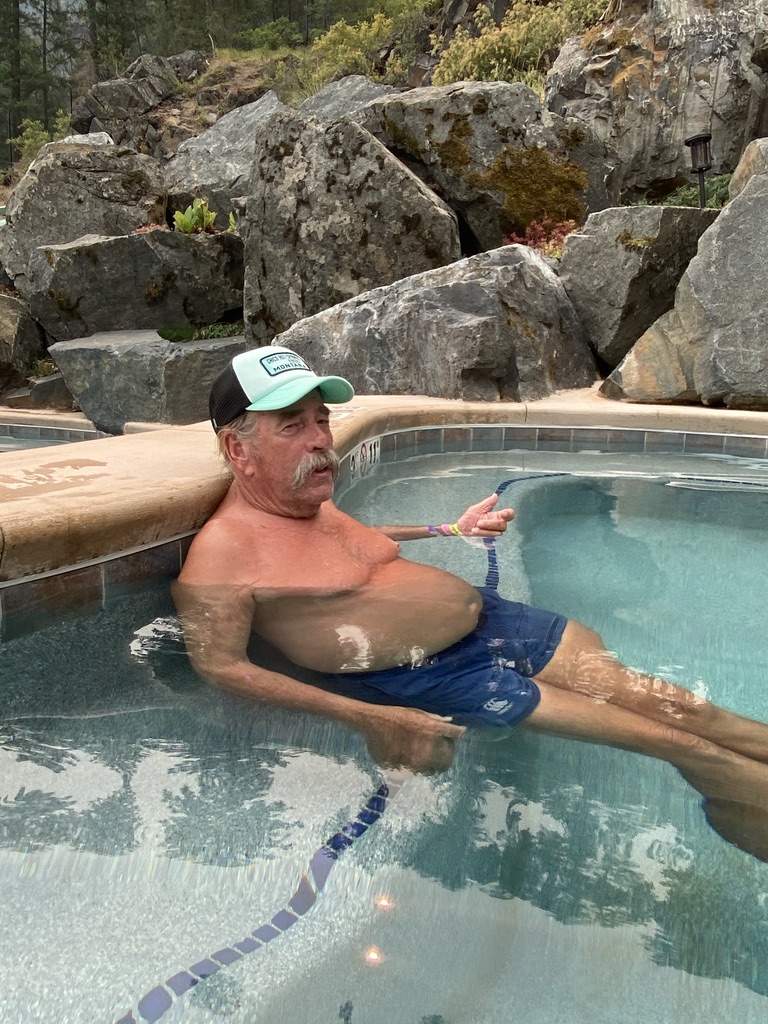 Back to the pools and then opened some wine to contribute to a perfect day's ending.
Life is good!