Sioux Falls to Rapid City to Chadron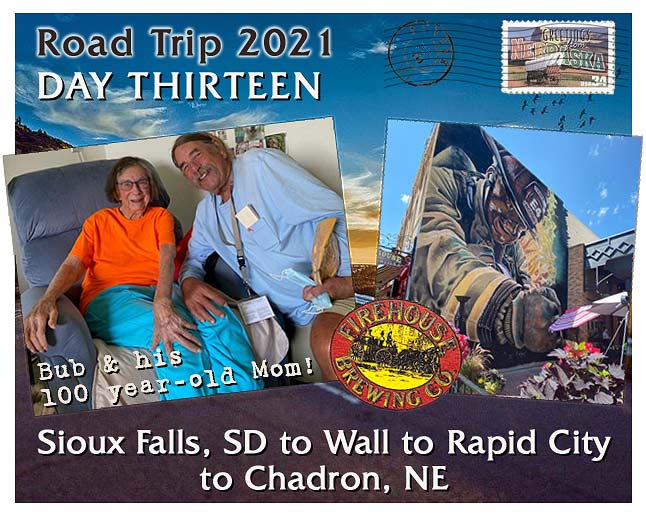 We woke to a cloudy dry day. Without the rain, it should be easier driving. Most of the day is spent driving all the way across South Dakota's flat empty plains. We didn't even see wildlife…we just listened to tunes and made up stories about the places on the billboards.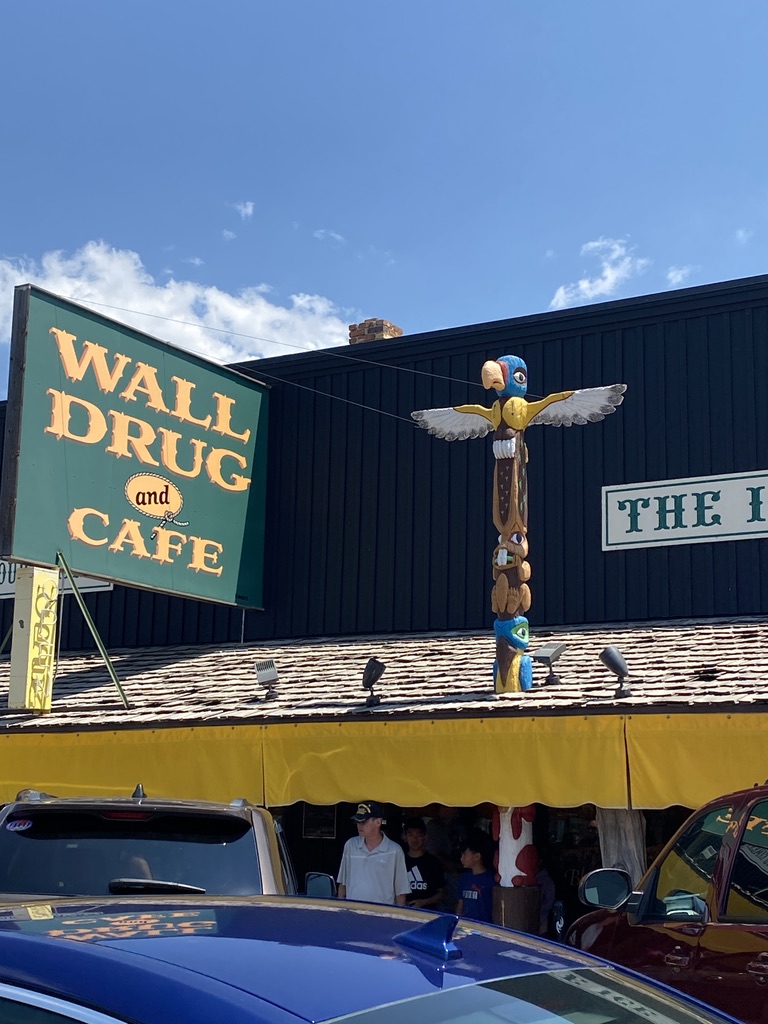 After hundred's of miles of seeing billboards for Wall Drug, we succumbed! Neither of us had been there before (and we won't be going back!). What a zoo!.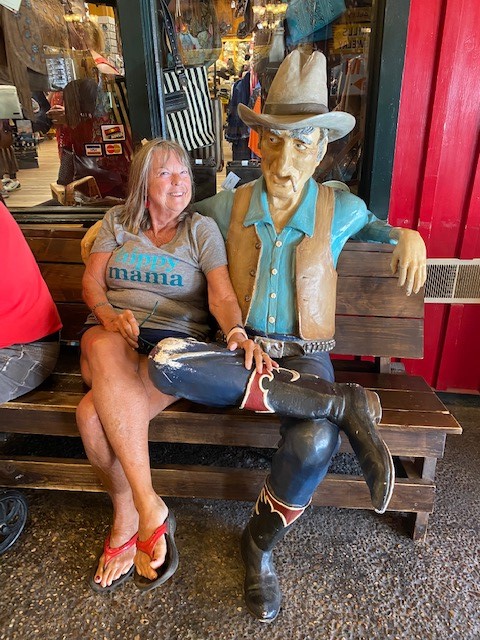 Wall Drug is in Wall, SD and takes up an entire block. It was crowded craziness. I finally got a parking place and we thought we might eat here. The line to get in the cafe was at least 50 people in front of us.
Ricky, my grandson, had seen the Jakalope that hangs in the garage. He had asked Bub where they lived and if we had ever seen one. Bub did not burst his bubble, but told him we were going to where they lived and would bring him one back. Wall Drug had EVERYTHING! We finally asked a salesperson where they would be and she pointed across the room to up high on the wall. Several Jackalope were mounted and had the price of $199! Since the last one we bought was $25, we passed. I checked Ebay later and that seems to be the going price! If you have one you'd sell cheap—let us know!
So we didn't hang out but got back in the car to head next to Rapid City to eat and visit one of Bub's favorite stores, Prairie Edge.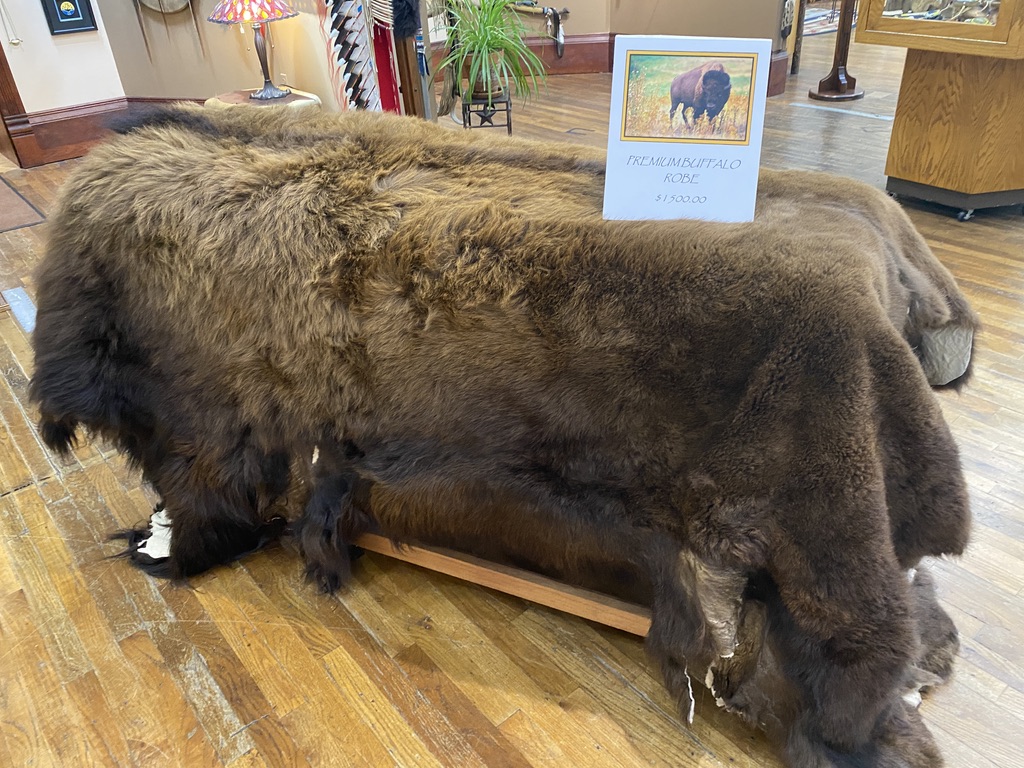 Feeling much better, we shopped in Prairie Edge for a while picking the items we'll be buying when we win the lottery. Bub coveted a beautiful buffalo hide. He still has the buffalo coat I made him from another buffalo hide 40 years ago (another life!).
For the last few hundred miles, there were old firetrucks next to billboards for the Firehouse Brewery. Like dozens of them! We were hungry, so when we pulled into town, we went right there and since it was mid-afternoon by now, they weren't too busy. It was nice to be out of the car. I got a healthy meal of onion rings and mushrooms stuffed with crabs and cheese with a margarita.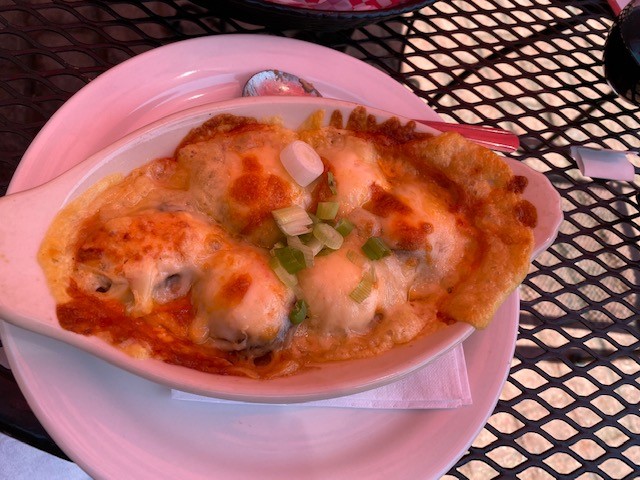 We wanted to get to Chadron before Jean's dinnertime, so we hurried back to the car. Not quite hurried enough, though because the 3 quarters Bub had put into the parking meter had expired and we had a $15 ticket on the windshield!
We were another hour and a half from Chadron, but it was an easy two lane road. We first checked into the Best Western, since the family home had been sold a few weeks ago and we had no place to stay.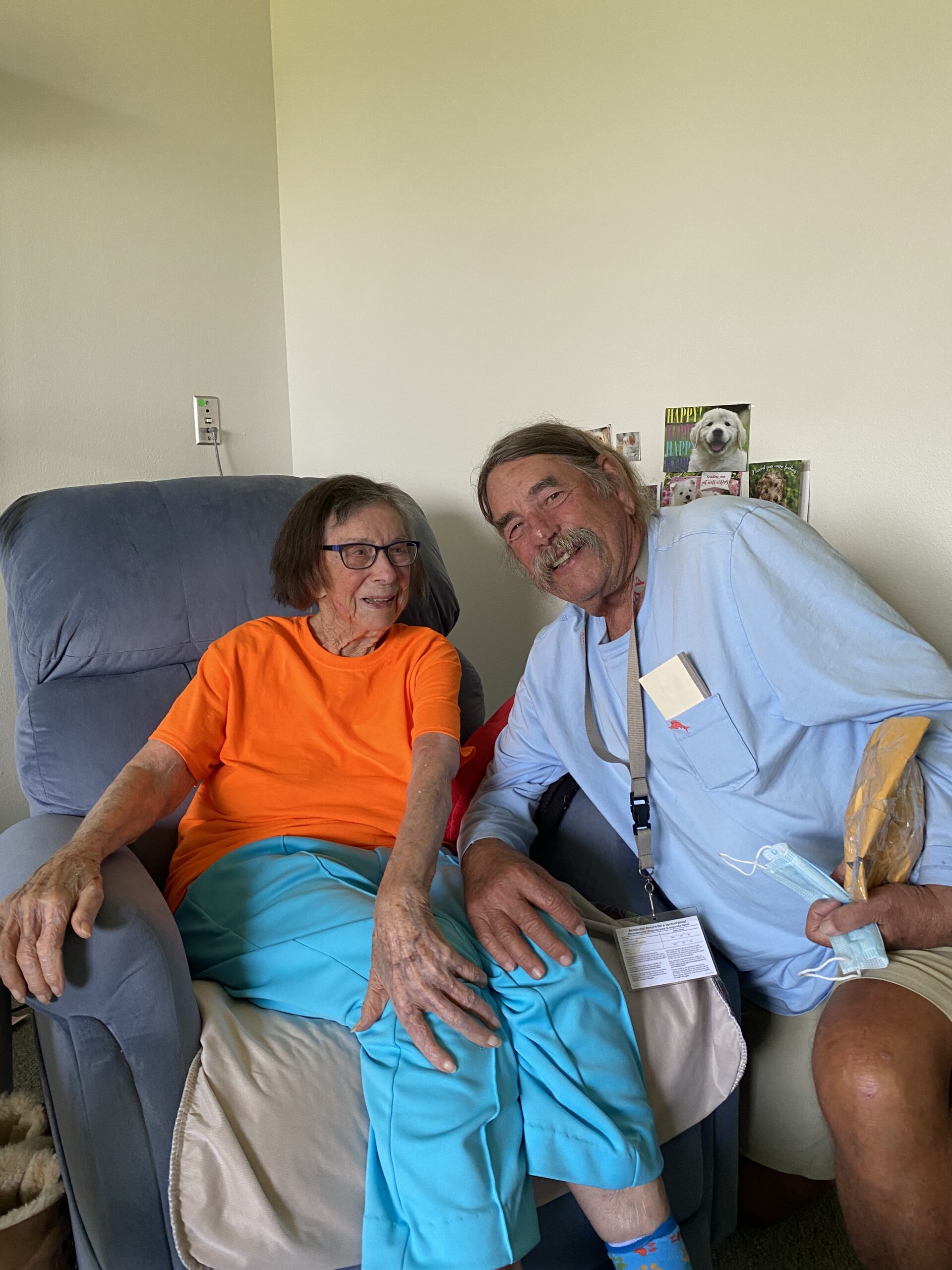 Bub's mom, Jean, turned 100 last March and after breaking her hip, has moved to an assisted living home in Chadron. She was expecting us the front desk said and we hurried down to her room. We had a couple of hours with her, until it was her dinnertime. It's reassuring to see her doing so well.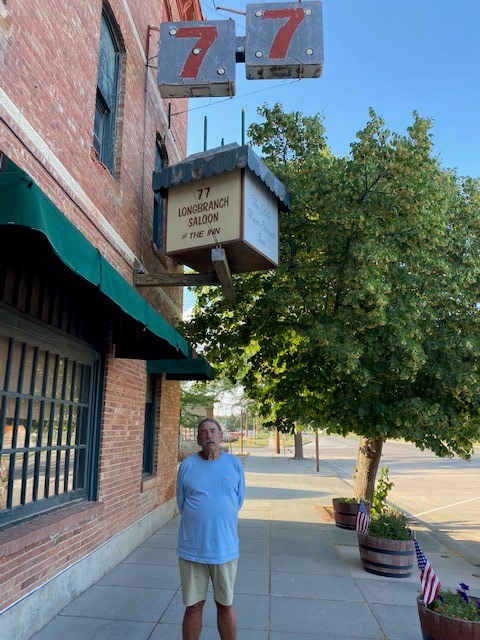 We stopped by the local 77 Longbranch Saloon to visit the owner, Jeannie. There were 5 other people celebrating birthdays. So we all toasted to each other. Bub bought the other birthday folks a round and we relaxed a bit. One of Bub's favorite authors is Poe Ballentine. Bub usually get's his books from Jeannie, but this time, there was nothing new. We had a few drinks with him a few years ago when we came through. Cool guy!
Time to go soak in the hot tub at hotel. It felt oh, so good. We had a comfy bed and sweet dreams.
An eventful day! Life is good