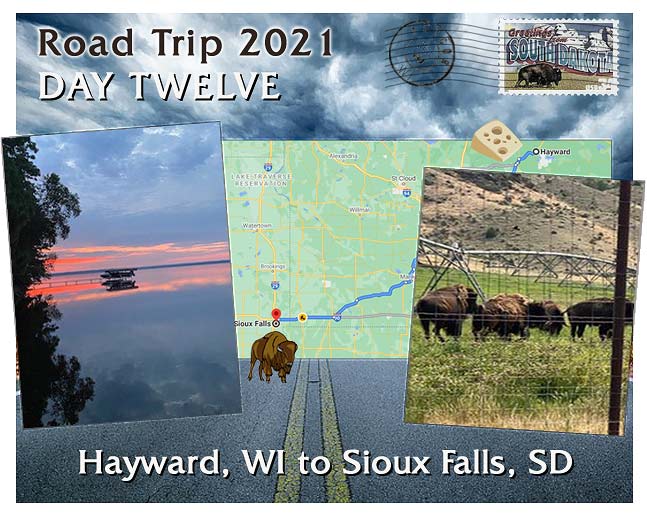 The morning dawns with clouds and rain coming in.
After enjoying everyone's company and coffee, we pack up
And leave about 12:15.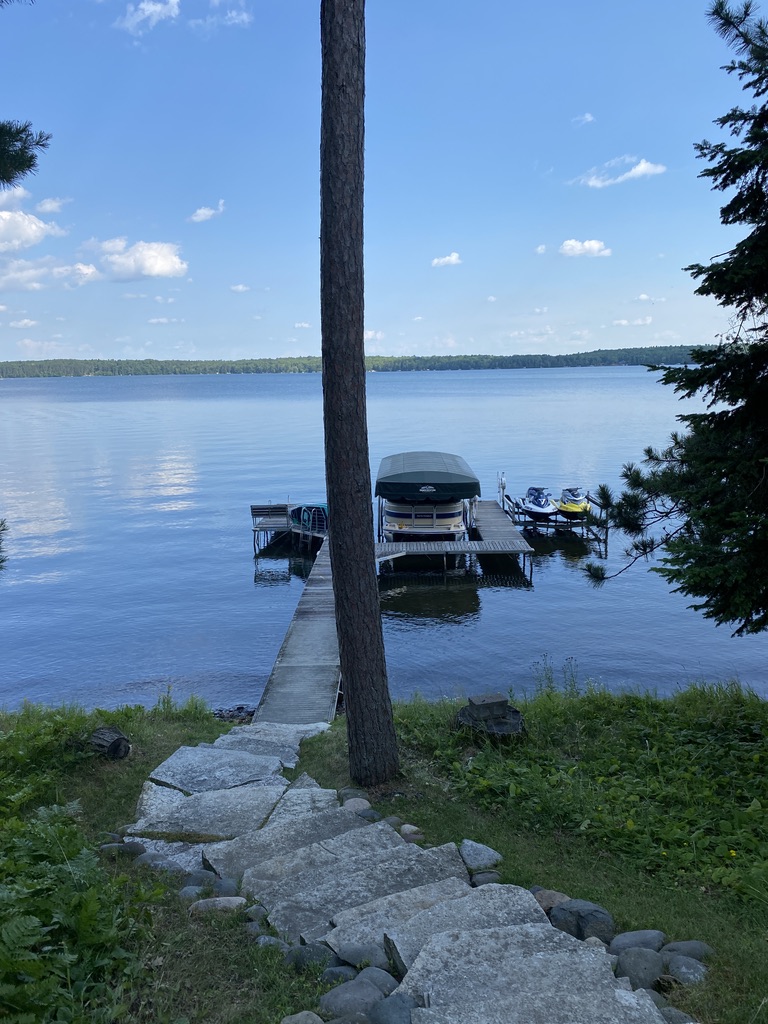 Andy and Judy are staying another night with Sandy and Dawn.
As we drive, it rain, rain, and rains. How lucky we were the weather was perfect all the days we were here.
Maps on my phone negotiated us through the traffic Minneapolis and then we headed back out on the backroads, going southeast towards South Dakota.
We stopped once to gas up and eat at an A&W. I've been having all sorts of trouble with my T-Mobile phone(GRRR) not connecting. So we don't know where we'll stay, but it looks like there are plenty of vacancies. Right before we get to Sioux Falls, we see a herd of Buffalo.
Right off the freeway, we found an Econolodge. We picked it because the description said it had a hot tub. When we checked in we find the hot tub is closed. The internet doesn't work well, there's no ice in the ice machine, and the bed is hard but only $86 through Priceline. I need to remember: You get what you pay for. I was tired enough to sleep.
Life is good.