Chico Hot Springs, Pray, Montana July 13, 2021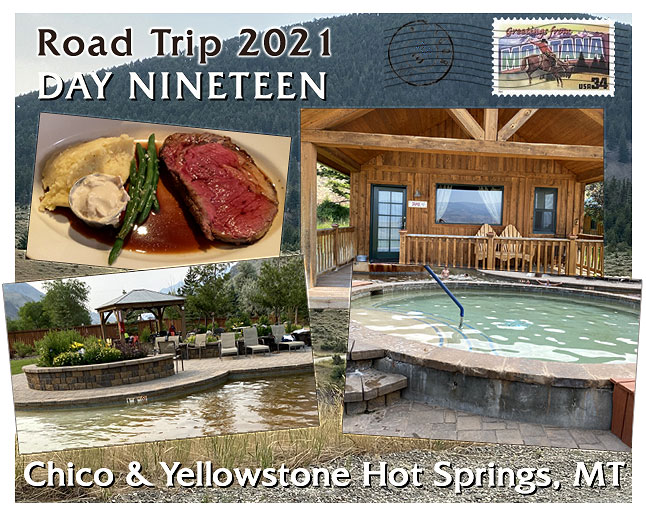 Chico Hot Springs, Yellowstone Hot Springs and Ted's Montana Grill in Bozeman. July 13
Our full day here at Chico Hot Springs began with a cool, cool morning. The internet had a strong signal, so I caught up with some work and then had a coaching call with a client. My clients have been so wonderful and flexible with the time differences and locations, adjusting so I could do calls first thing in the morning an be finished for the day.
We decided we'd visit Yellowstone Hot Springs today. I am writing a few hot springs articles and wanted to visit some we had never seen.
Yellowstone Hot Springs was just a half an hour away on Highway 89. It's eight miles north of Gardiner and the north entrance to the Yellowstone National Park. It opened in 2019 and then had to close in the Spring of 2020 for 2 months. It isn't a resort, although there is camping nearby. It's open from 9 AM until 10 PM and your entrance fee allows you to come and go through out the day.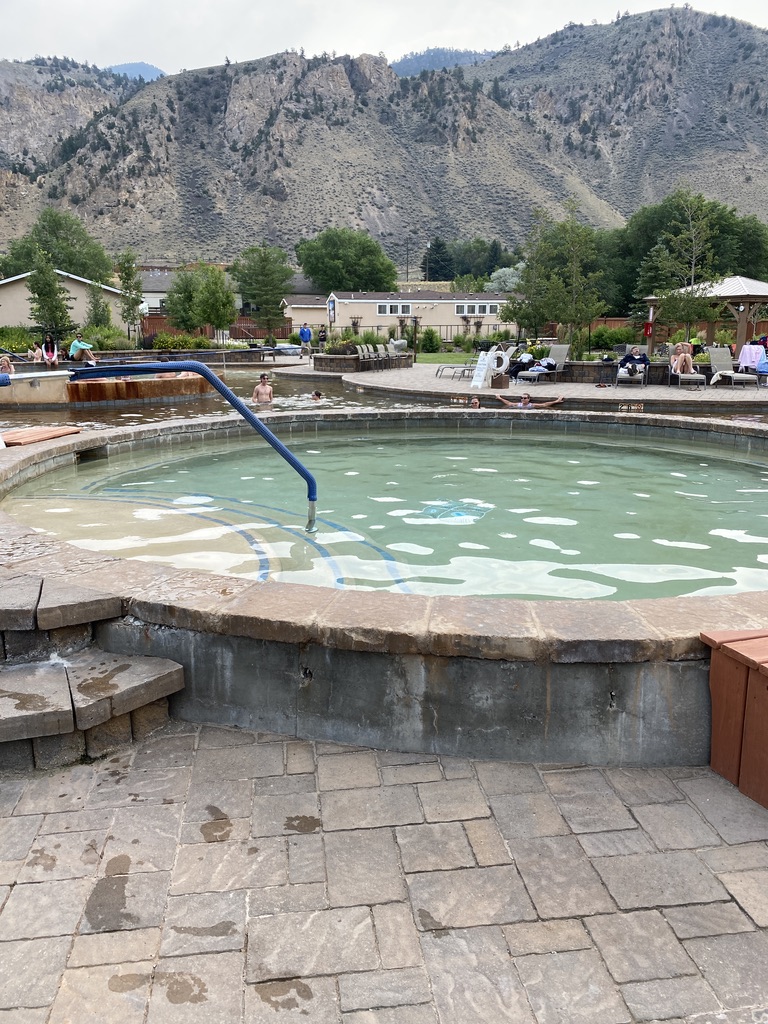 There are beautiful pools: A hot pool 106º, a big warm pool 100º, and a plunge pool 66º.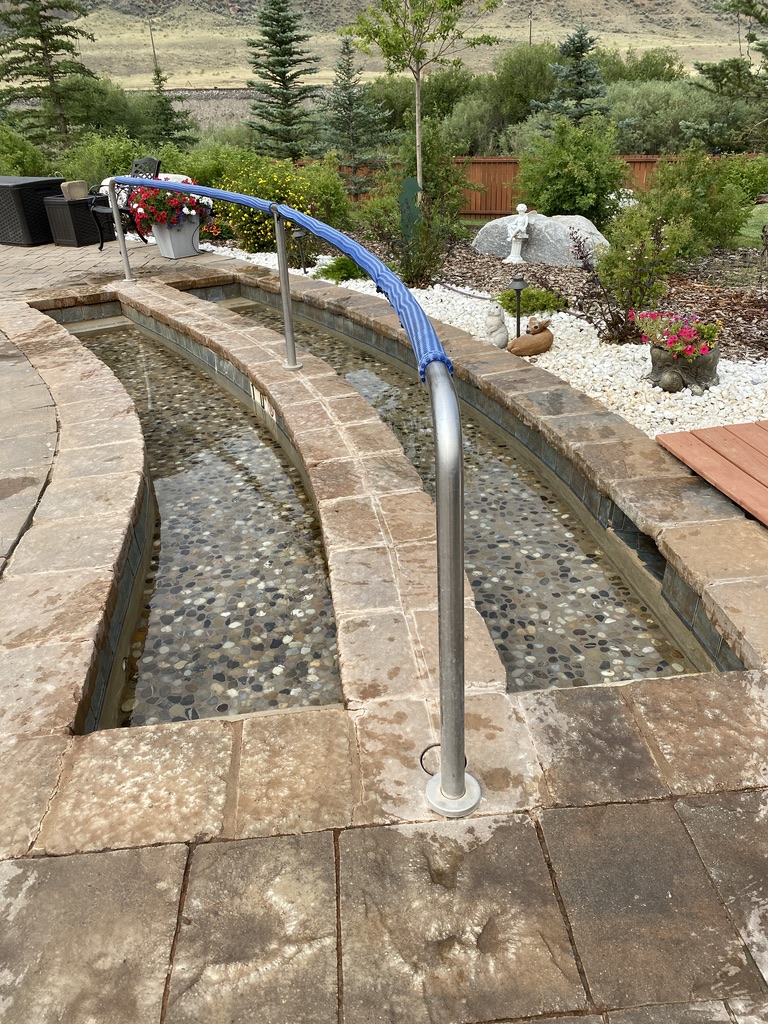 There is also an interesting feature called the Kneipp Walk and has cold water on one side and hot on the other with smooth stones to walk on. As you walk around, first in hot, then in cold, it is said to stimulate and invigorate and help heal many ailments.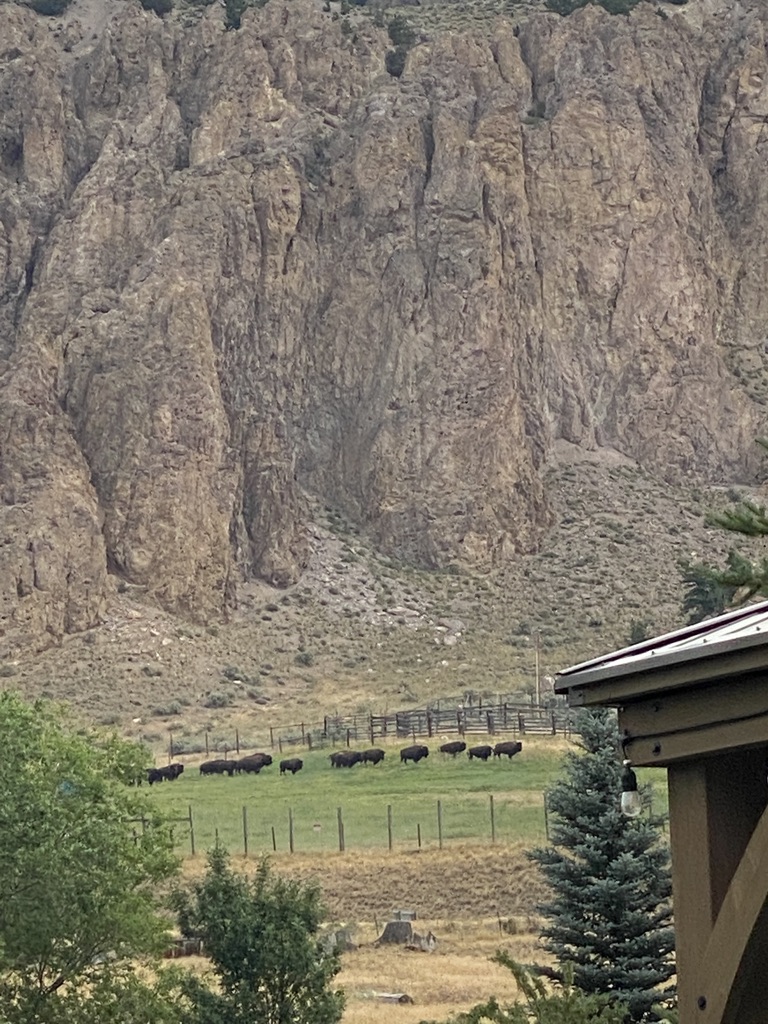 Nestled between two mountain ranges, next to the Yellowstone River, the views are breathtaking. We saw a herd of buffalo on a hill across the street as we were soaking.
After a few fun hours, we returned to our cabin at Chico Hot Springs.
We decided to go to Bozeman to eat at Ted's Montana Grill. They were having a contest that you needed to order a bison burger, stick an American flag in it and post on social media. Our sweet waitress brought the flags for us. Maybe we win. I am usually very lucky!!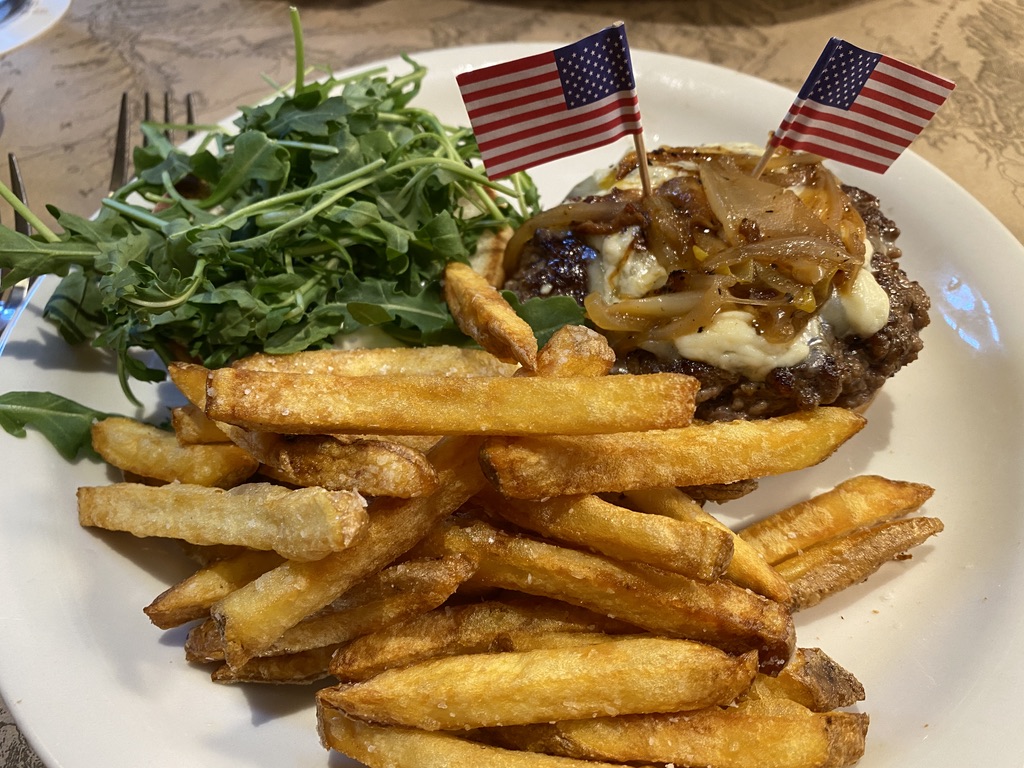 We were unable to get a reservation for tonight at Chico's dining room, so this served as our meal for the day. Our waitress, Jessie was attentive and fun. She even let us take the free birthday dessert to go, since we were stuffed!
A visit there is a tradition as Bub loves that Ted Turner has chocolate malts and bison from his own ranches.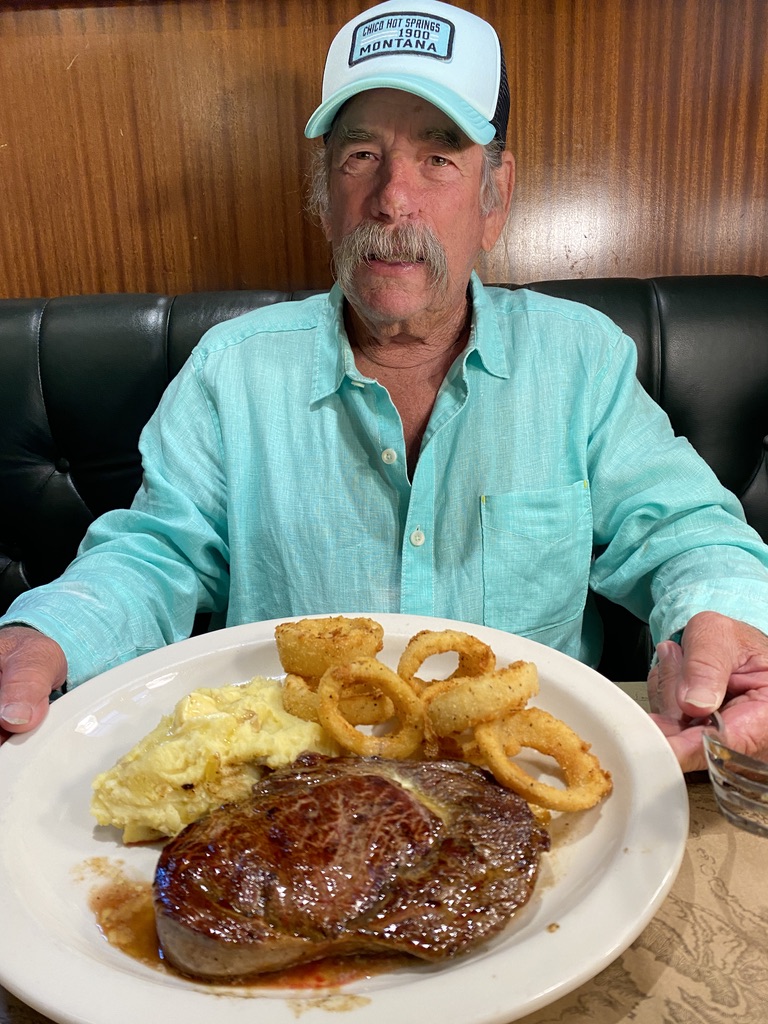 The drive back to Chico was about an hour and a sunset was starting to pinken the sky.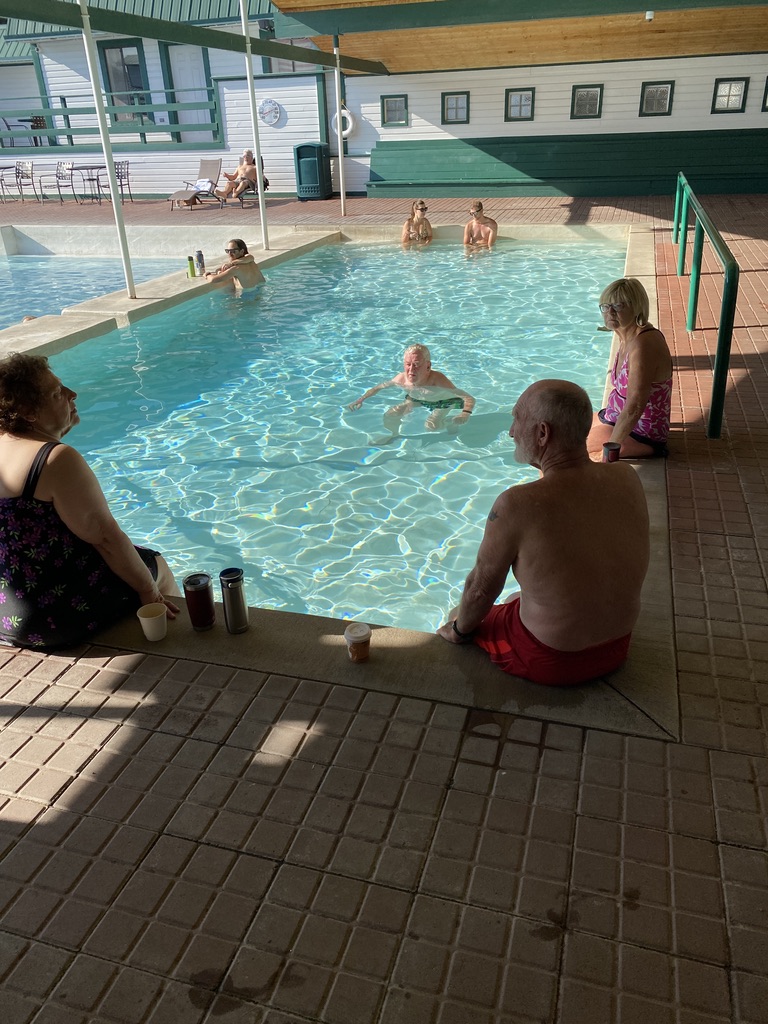 We went down to the hot pool and soaked for a good while, until we were beginning to feel like we had melted.
Then we went back up the hill relaxed on our cabin porch, ate the dessert with some good red wine.