July 20, 2021 Pocatello to Moab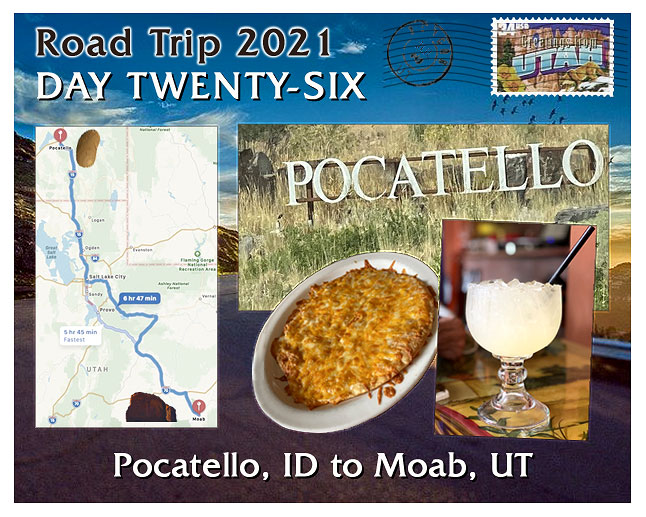 We woke up early in Pocatello at the wonderful TownePlace Suites.
Since we had a kitchen, we brought in the coffee grinder and the Kona coffee beans we had packed for the road.
Pairing that with the fruit and muffins from the hotel breakfast, we were fortified for the day.
I had a Tuesday coaching call and did some catch up on this blogging, since we had an excellent connection.
Today's drive was over seven hours.
From Pocatello, we had to go through Salt Lake City, something we were dreading.
But their Interstate through the city had great carpooling lanes that keep us zipping along.
Bub wanted the scenic route, which was going to take an additional hour. But what the heck, this was his birthday trip. So, I took directions and drove. When we turned west towards Moab, it wasn't long before we were enveloped by the dry, wide open reservation land. For hours….
We had decided to skip the music and just enjoyed the peace and solitude. At least we could see blue sky and sunshine again.
I didn't stop for any pictures. I'm sorry.
I was beginning to feel the excitement of being almost home.
We'd made a reservation at a hotel called, Element Moab, another Marriott but it took more points than we had credit for. So we just stayed anyway!
Bub was disappointed that his favorite Mexican restaurant was gone. It is sad that so many restuarants just couldn't make it through all the closures. We did find Fiesta Mexicana and decided to give it a try.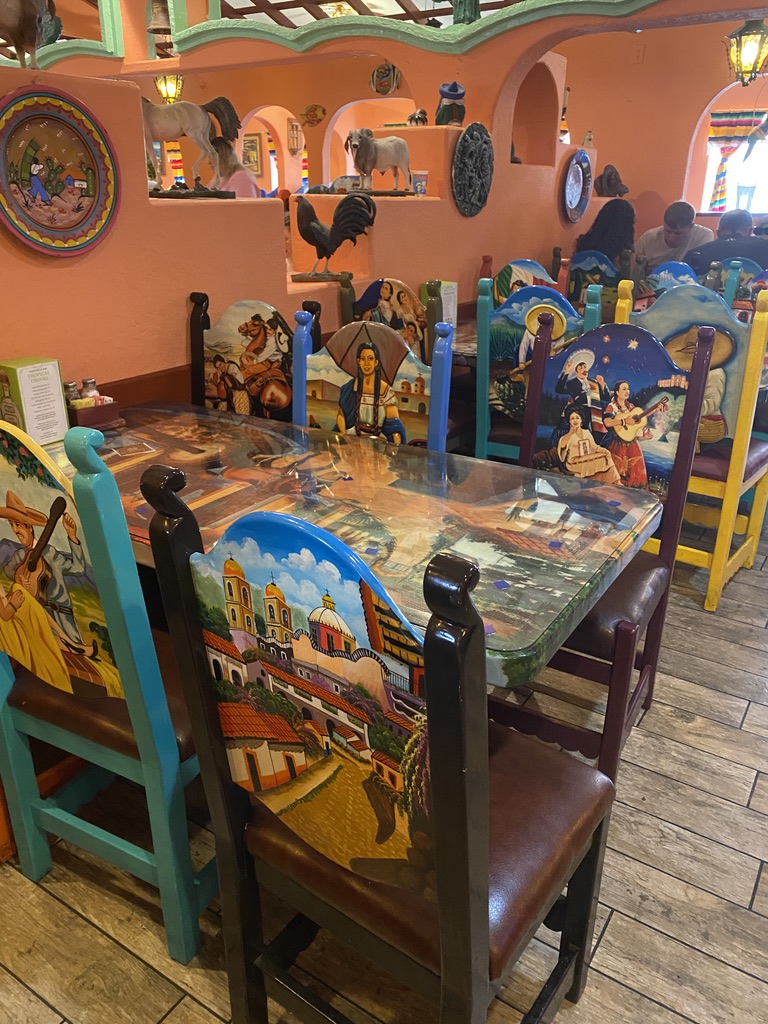 It was brightly decorated with statues and painted chairs. Of course, I got a margarita.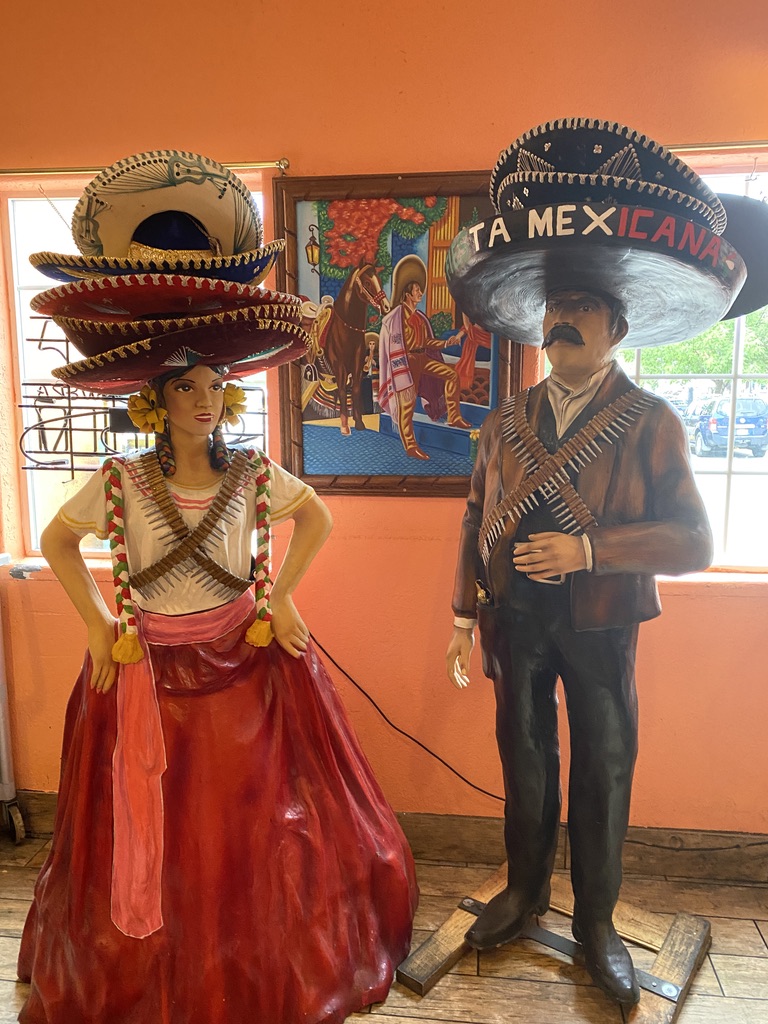 And we ordered a cheese crisp. It probably would have been fine to stop right then, but we were so hungry after not eating since breakfast we let ordered combo plates too!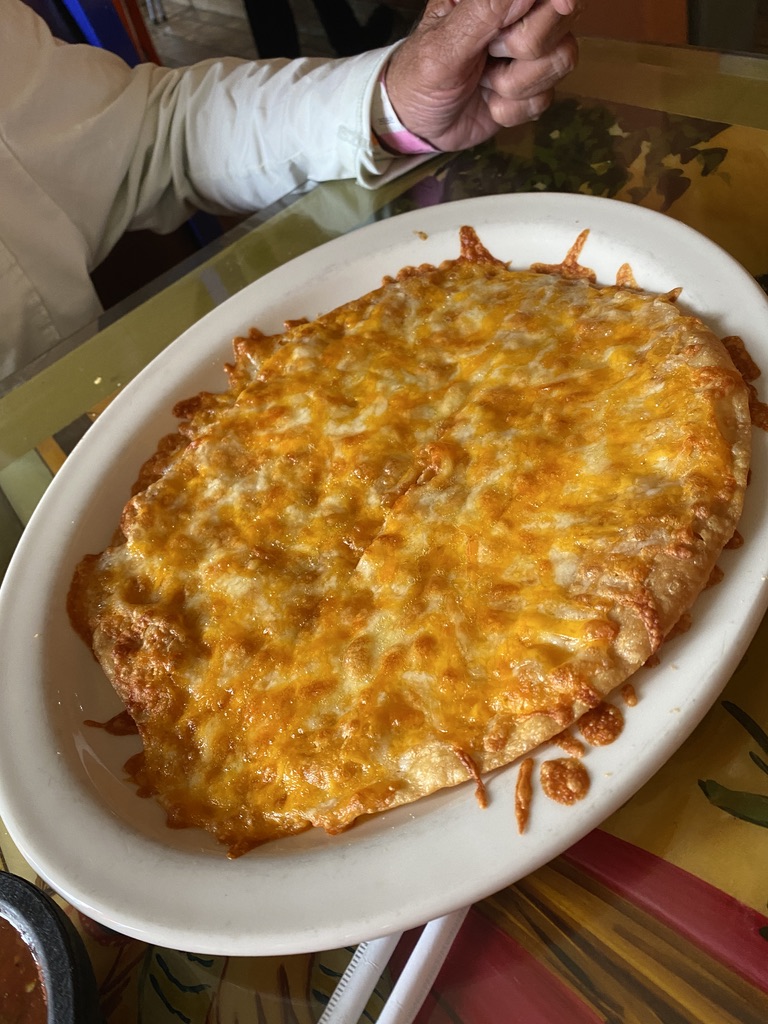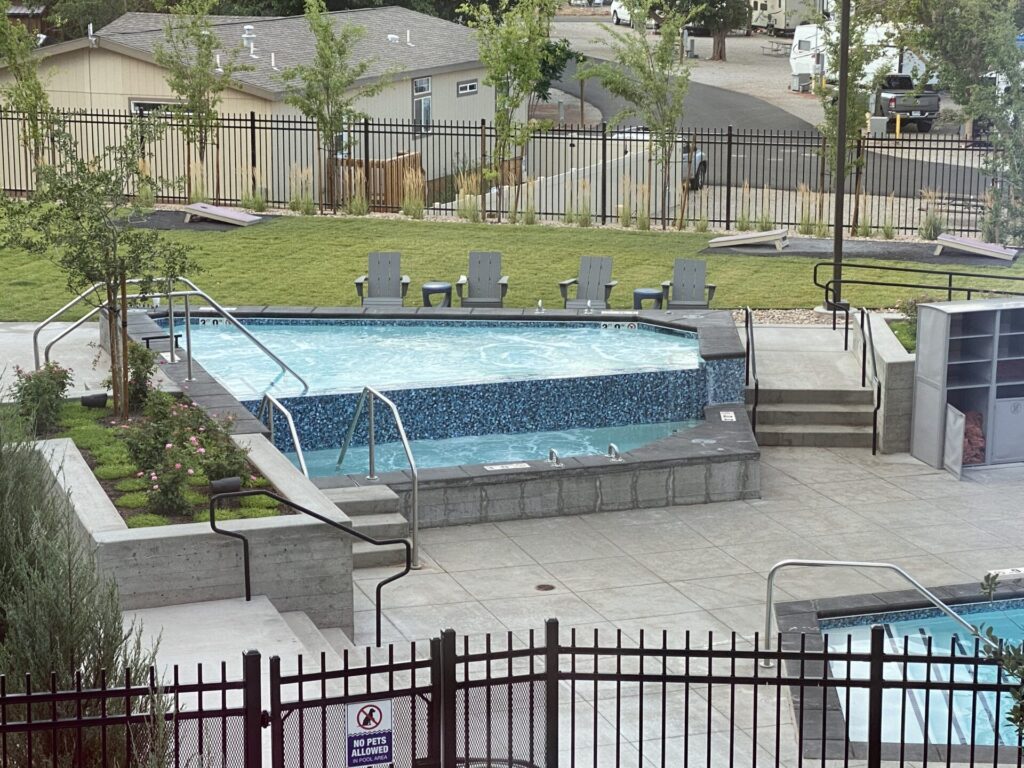 The Element had a very nice, outdoor hot spa where we relaxed before sleeping on the comfy beds.