It's been a very hot summer with almost no rain. So, tennis took place pretty early most days to be off the courts before it reached 100 degrees. During the month of September, the Oro Valley Community Center was still closed for indoor activities. The tennis and pickleball courts, being outside, have been available on a first come, first served basis.
Plenty of folks are enjoying getting out and the courts are pretty busy. One weekend, there was a tournament at The El Conquistador and the overflow used all of the OVCC courts. Luckily, we have back up. Even though the courts were locked up at Ironwood High School, Wilson School's courts were mostly empty!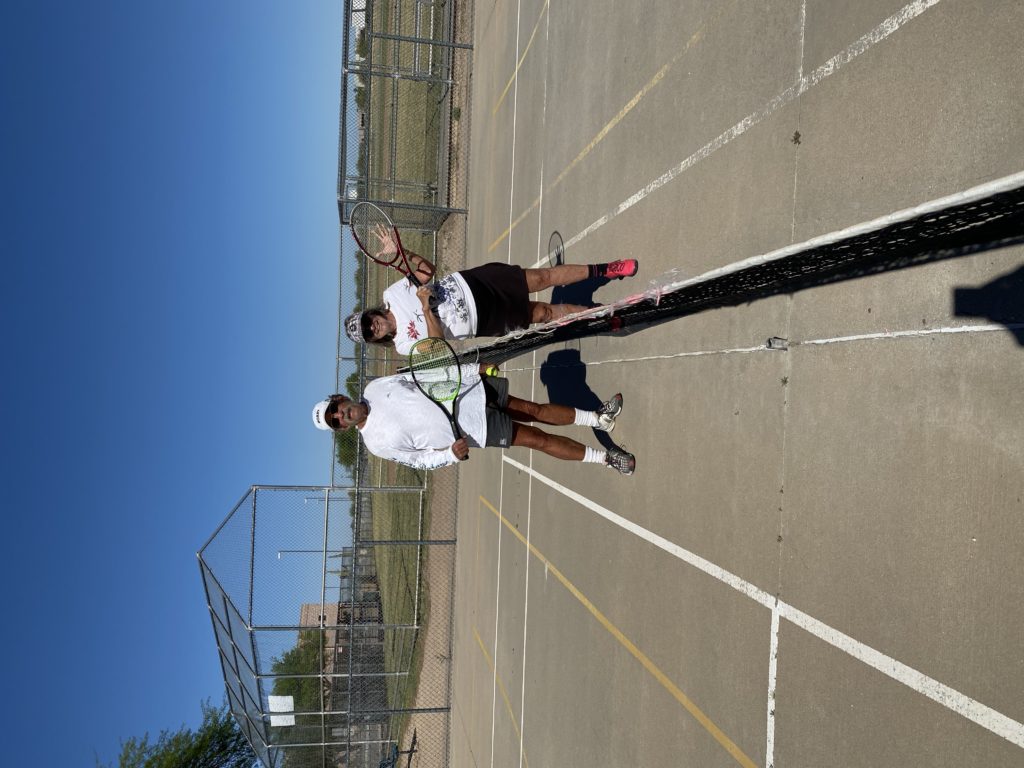 Altogether we played 24 times in September. Bub won every match, but we got plenty of good exercise. For that, I am grateful! All Aces shown below are Bub's.
My Apple Watch changed what data I have on exercise and I can't figure out how to see the past information-only today's! So…I am unable to fill in the exact amount of time we played each day. It varied from 25 minutes to 45 minutes. Enough to make my doctor happy!
| | | | | | |
| --- | --- | --- | --- | --- | --- |
| Date | Bub | Joeann | Aces | Time | Location |
| 9/2 | 6 | 1 | | | OVCC |
| 9/3 | 6 | 3 | | | OVCC |
| 9/4 | 6 | 2 | 1 | | OVCC |
| 9/5 | 6 | 2 | 2 | | OVCC |
| 9/6 | 6 | 1 | 2 | | OVCC |
| 9/9 | 6 | 0 | | | OVCC |
| 9/10 | 6 | 1 | 1 | | OVCC |
| 9/11 | 6 | 1 | 2 | | OVCC |
| 9/12 | 6 | 3 | | | OVCC |
| 9/13 | 6 | 3 | | | Wilson |
| 9/14 | 6 | 2 | | | OVCC |
| 9/16 | 6 | 4 | 1 | | OVCC |
| 9/18 | 6 | 0 | 1 | | OVCC |
| 9/19 | 6 | 4 | 2 | | Wilson |
| 9/20 | 6 | 4 | | | OVCC |
| 9/21 | 6 | 0 | 5 | | OVCC |
| 9/22 | 6 | 1 | 3 | | OVCC |
| 9/24 | 6 | 1 | 1 | | OVCC |
| 9/25 | 6 | 0 | 6 | | OVCC |
| 9/26 | 6 | 3 | 2 | | Wilson |
| 9/27 | 6 | 1 | 1 | | OVCC |
| 9/28 | 6 | 0 | 2 | | OVCC |
| 9/29 | 6 | 2 | 1 | | OVCC |
| 9/30 | 6 | 3 | 1 | | OVCC |