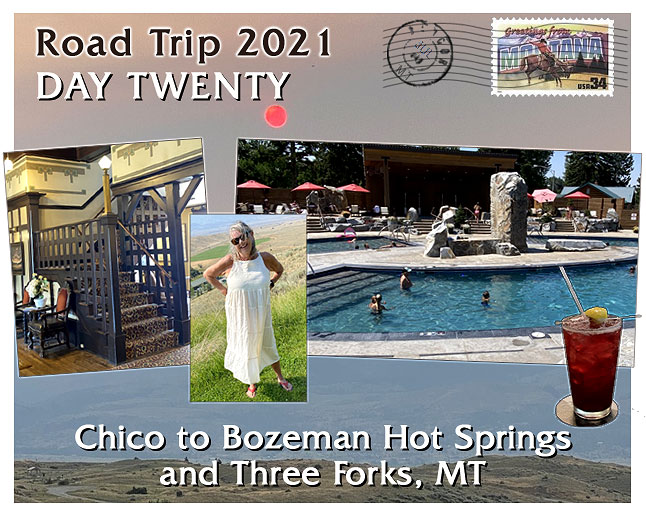 Our last soak of the year at Chico's Hot Springs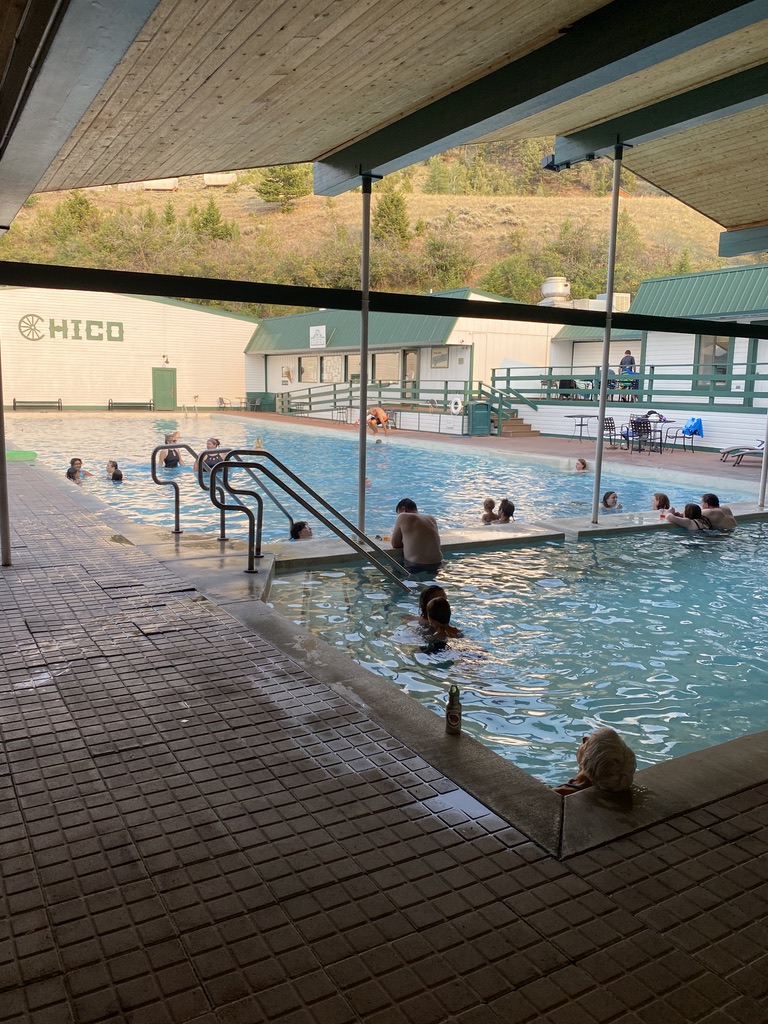 and then it was time to check out and go to Bozeman Hot Springs on our way to Three Forks.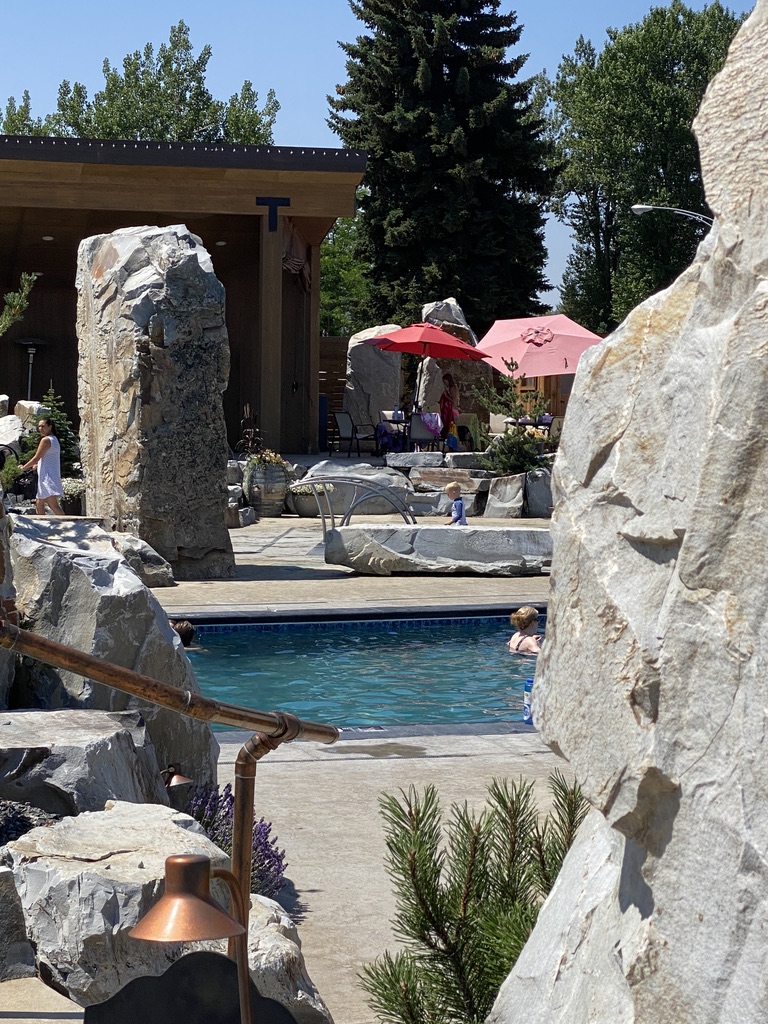 Bozeman Hot Springs is another "new to us" hot springs. There are sleeping rooms except camping nearby–just marvelous indoor and outdoor pools.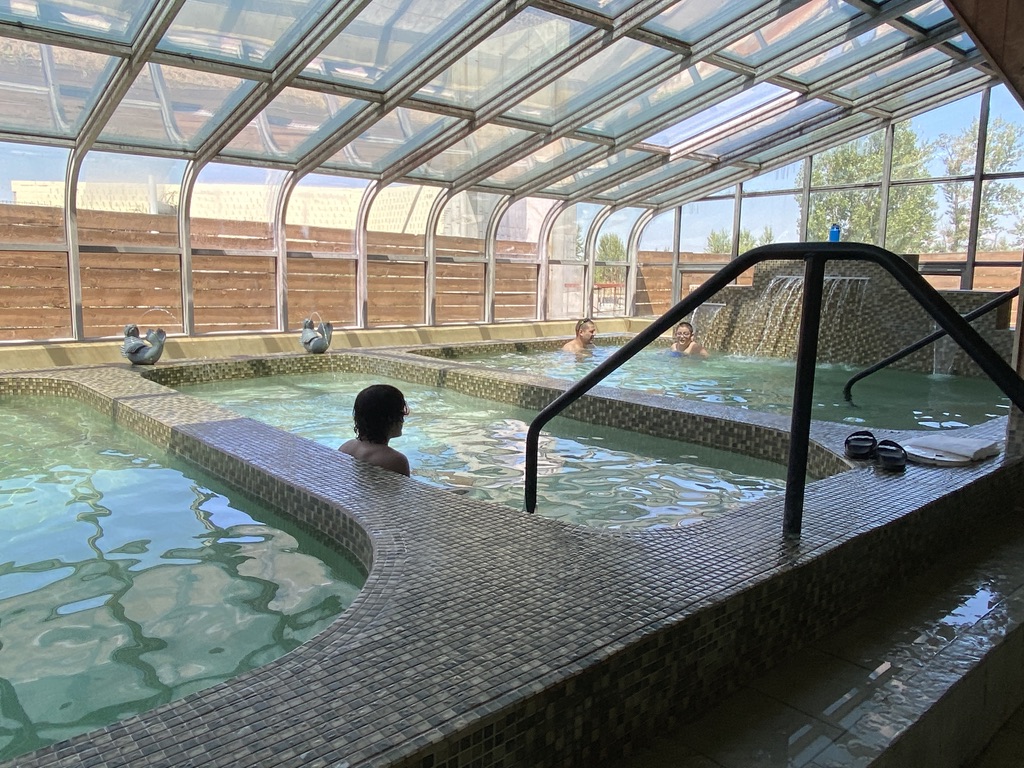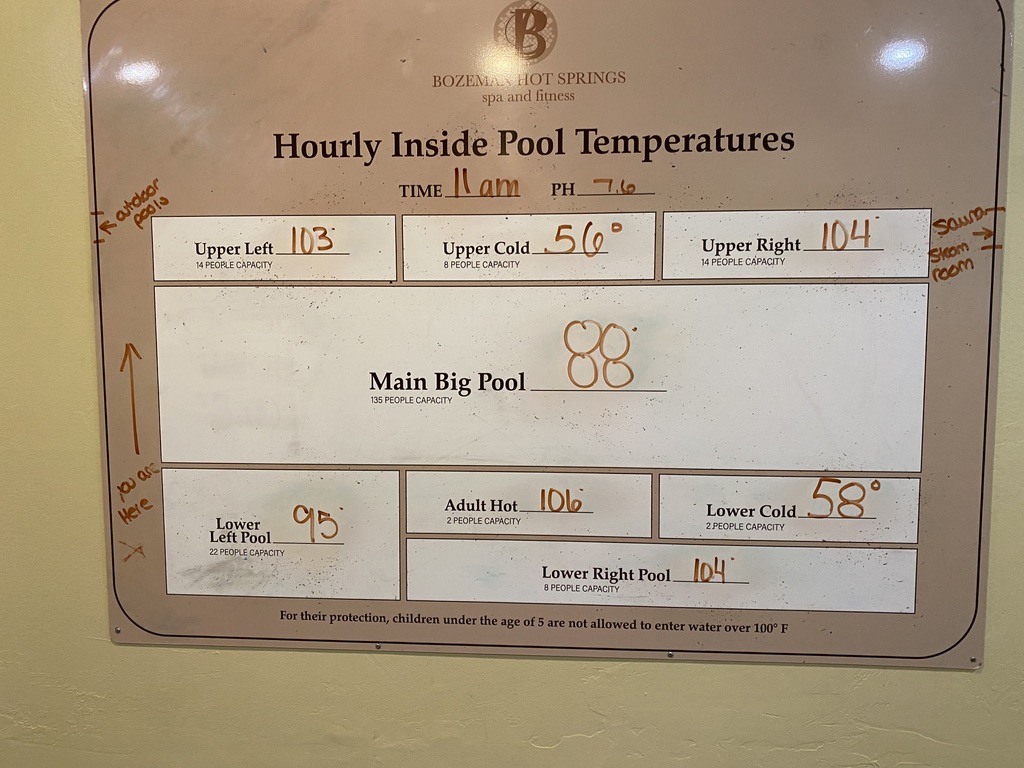 Altogether there are 12 pools, a sauna, and a steam room. The temperatures range from the cold plunge at 58º, the coolest hot pool at 88º, and the hottest at 106º. Something for everyone!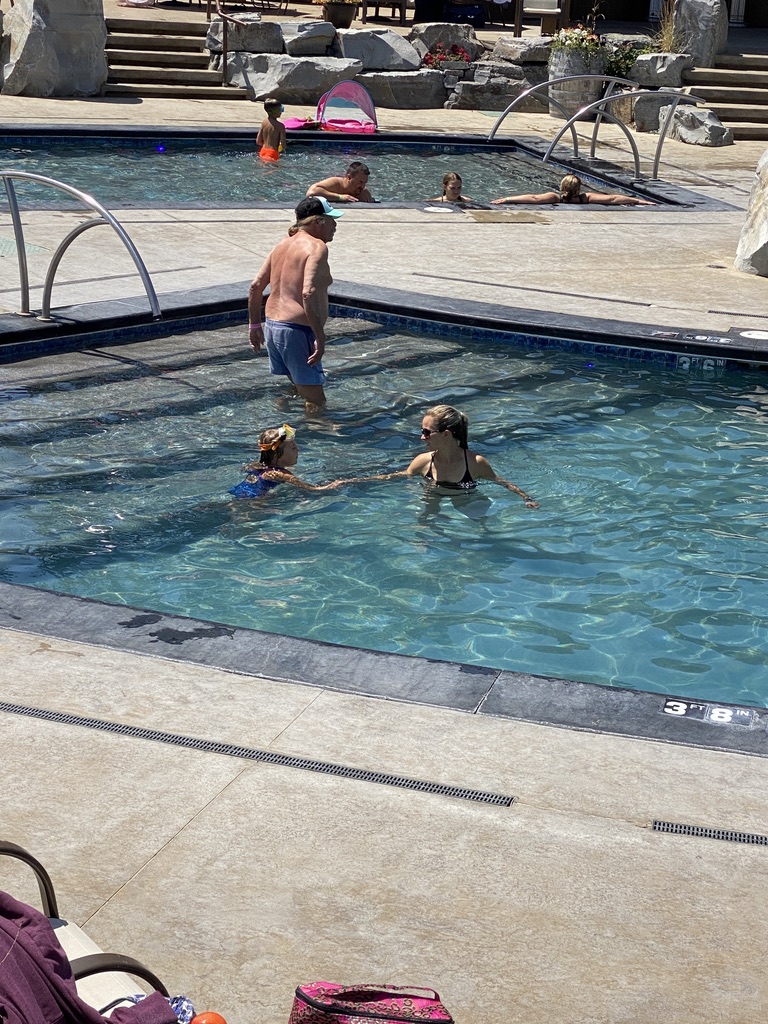 We stayed a couple of hours, sitting outside and rotating the pools we went in. They are beautiful pools with lots of seating and even patios that can be rented for a group.
From Bozeman, the drive to Three Forks and the Sacajawea Hotel was about a half an hour.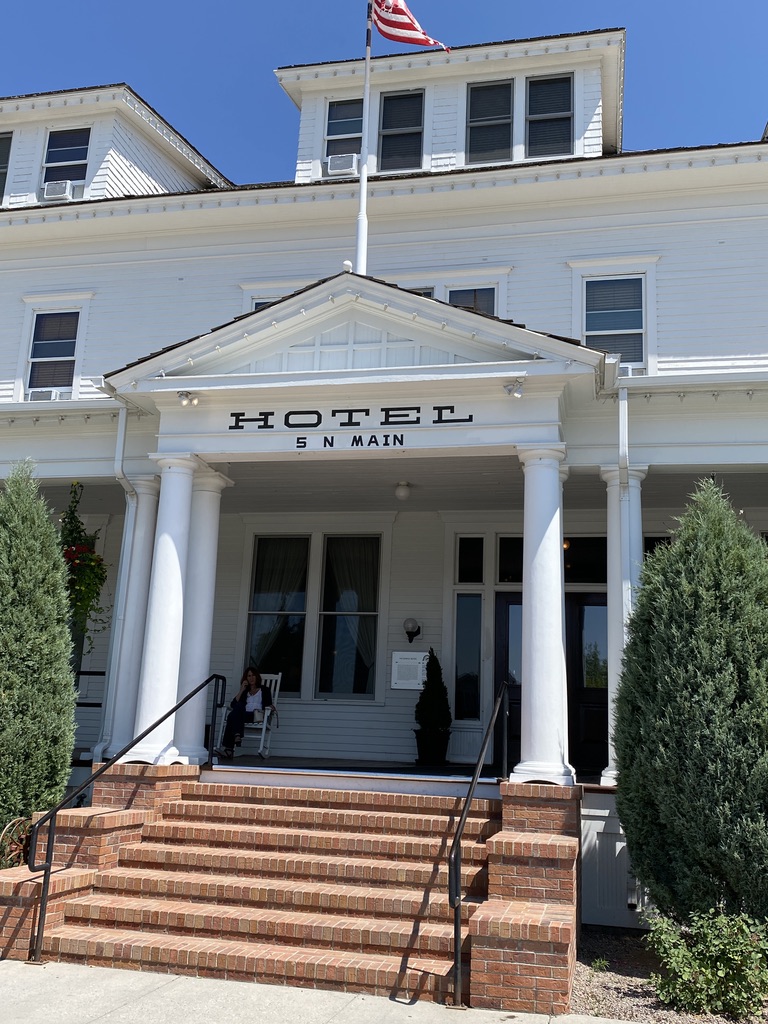 Three Forks is a small town. The Sacajawea Hotel was built in 1910 and is a Historic Hotels of America destination. Elegantly refurbished in 2010, it has a rich history and has modern amenities.
We were offered (and accepted) Champagne on check in. We were assigned a room on the 2nd Floor. There are no elevators but we just had overnight luggage, so it was good exercise.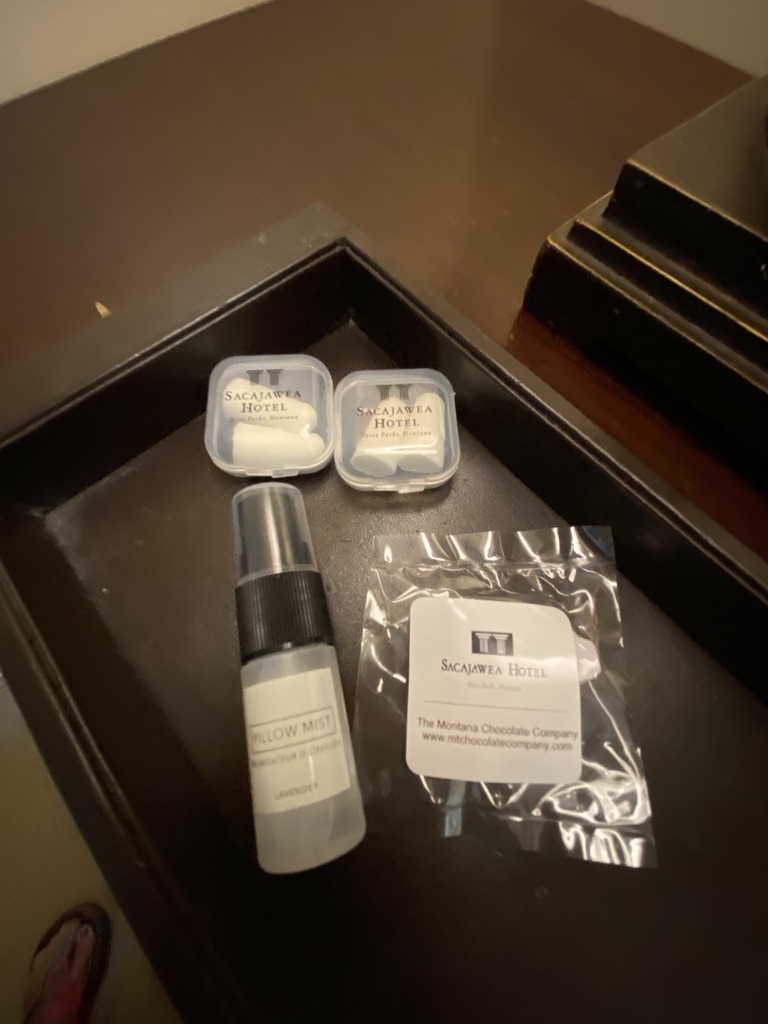 There werel lots of amenities in the room: chocolates, pillow mist, earplugs, lip balm, mouthwash, and Gilchrist and Soames shampoo, conditioner, and lotion.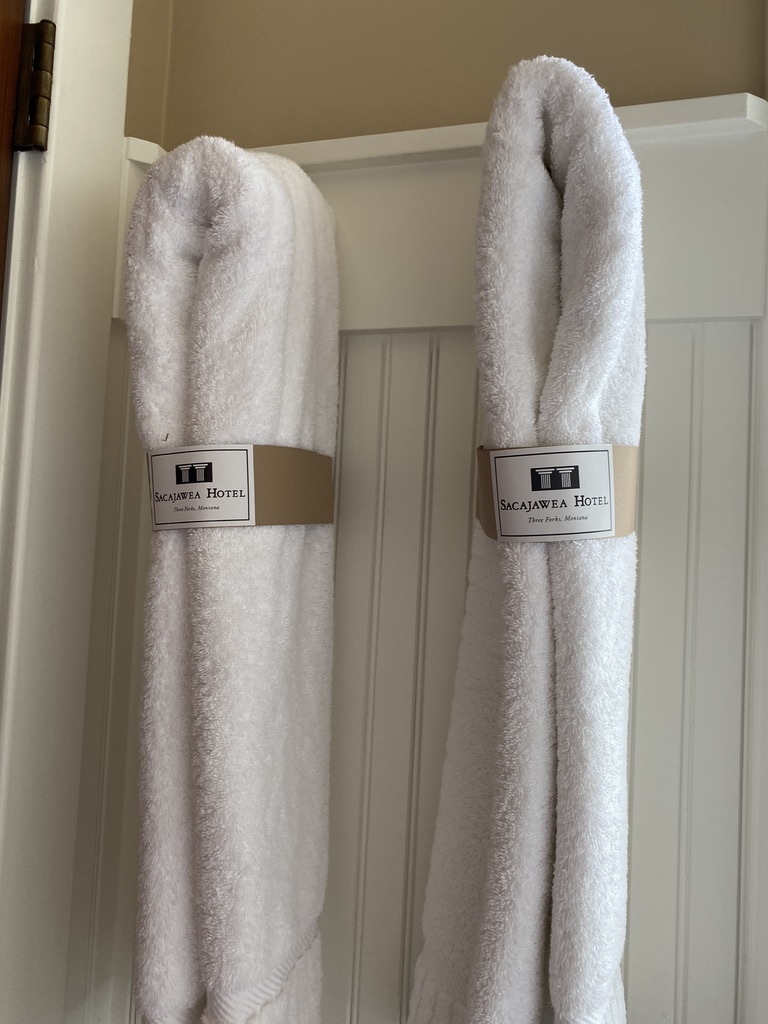 The towels were wrapped with monogrammed ties. All in all, there was a feeling of elegance.
We had a couple of hours before our dinner reservation. Bub walke to the information center and then around town. He wanted to see where the three forks (rivers) came together. I relaxed in the room and caught up on the posting and blogging and then showered.
We moved our dinner reservation was moved up to 5:15, since we were here and hadn't had lunch.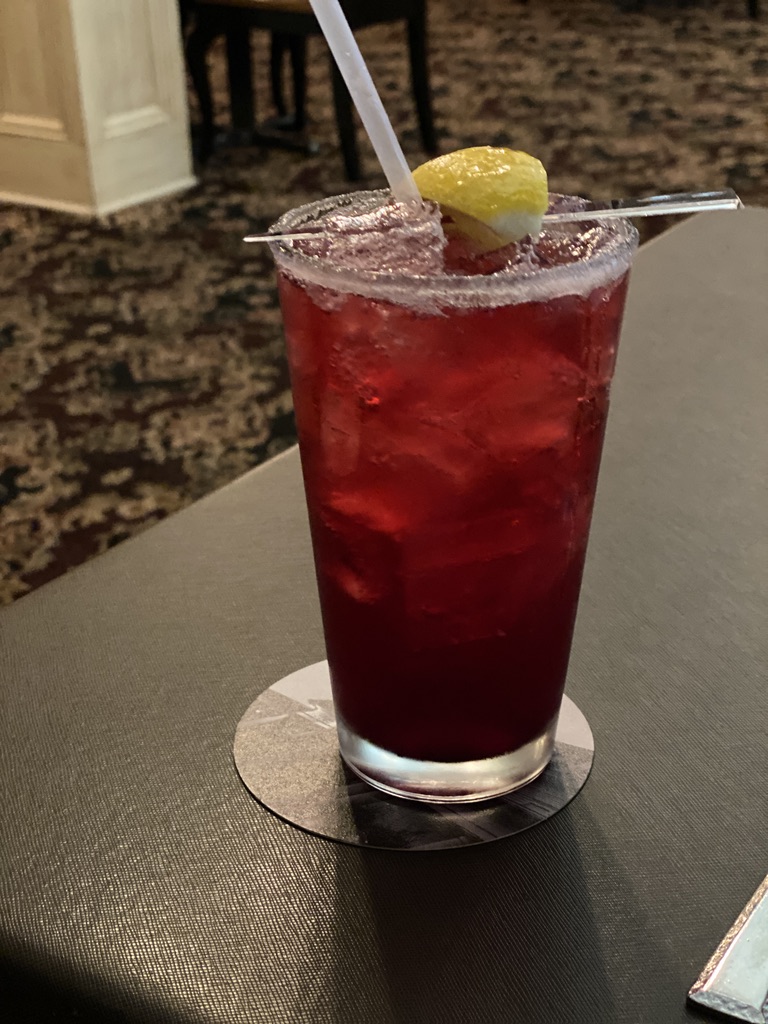 The restaurant in the hotel, Pompey's Grill, had great reviews and we were anxious to have yet another great meal. And, that it was. We started with Huckleberry Lemonade. Huckleberry anything this time of the year is worth trying.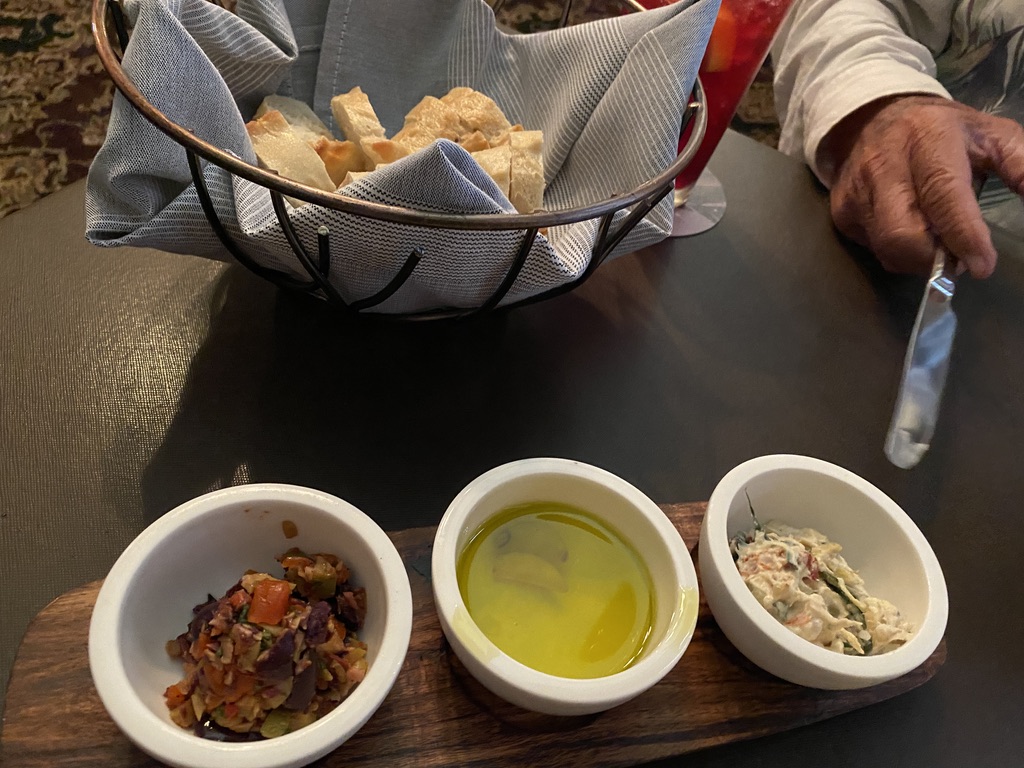 The warm bread was accompanied by three delicious accompaniments.

I added the Lobster Oscar (lobster and béarnaise)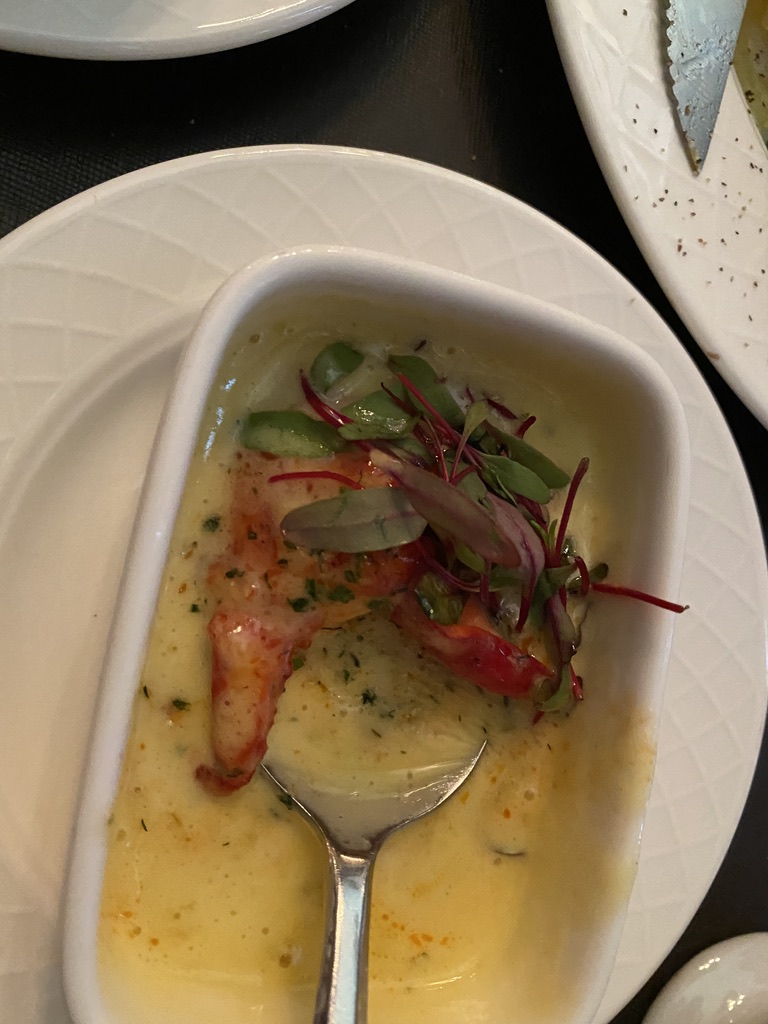 And Morel Mushroom Brandy Cream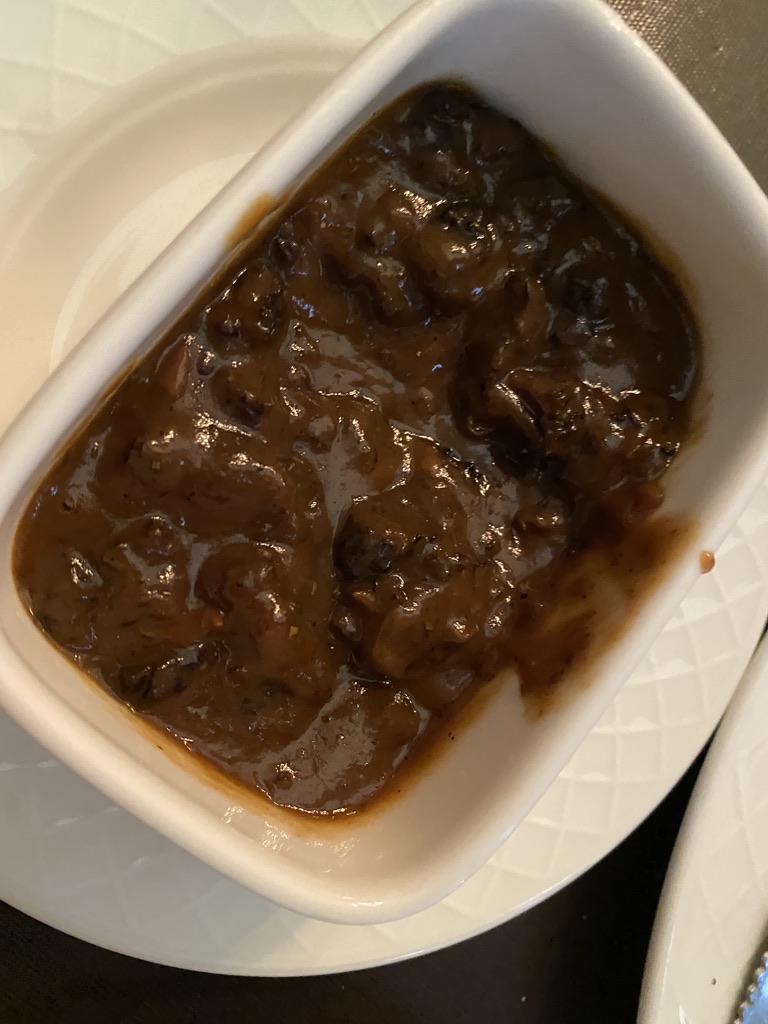 to our steaks. Oh my goodness!!!! Over-the-top decadence!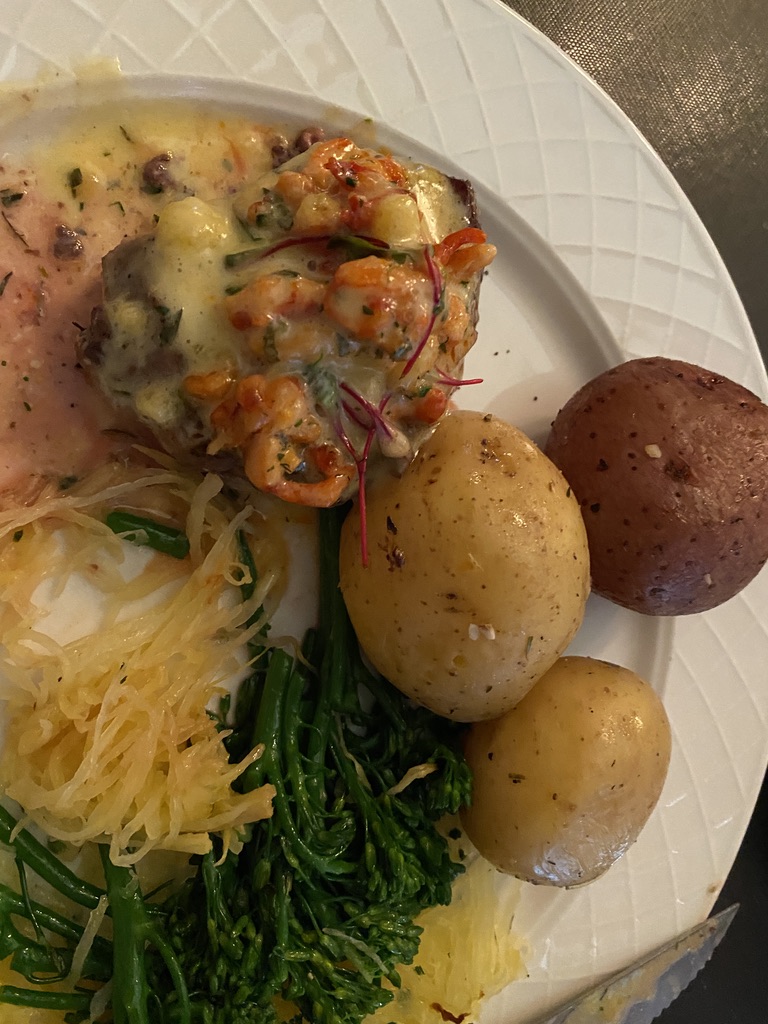 Bub had a Flat Iron Flank Steak and I had my Baseball Cut Top Sirloin.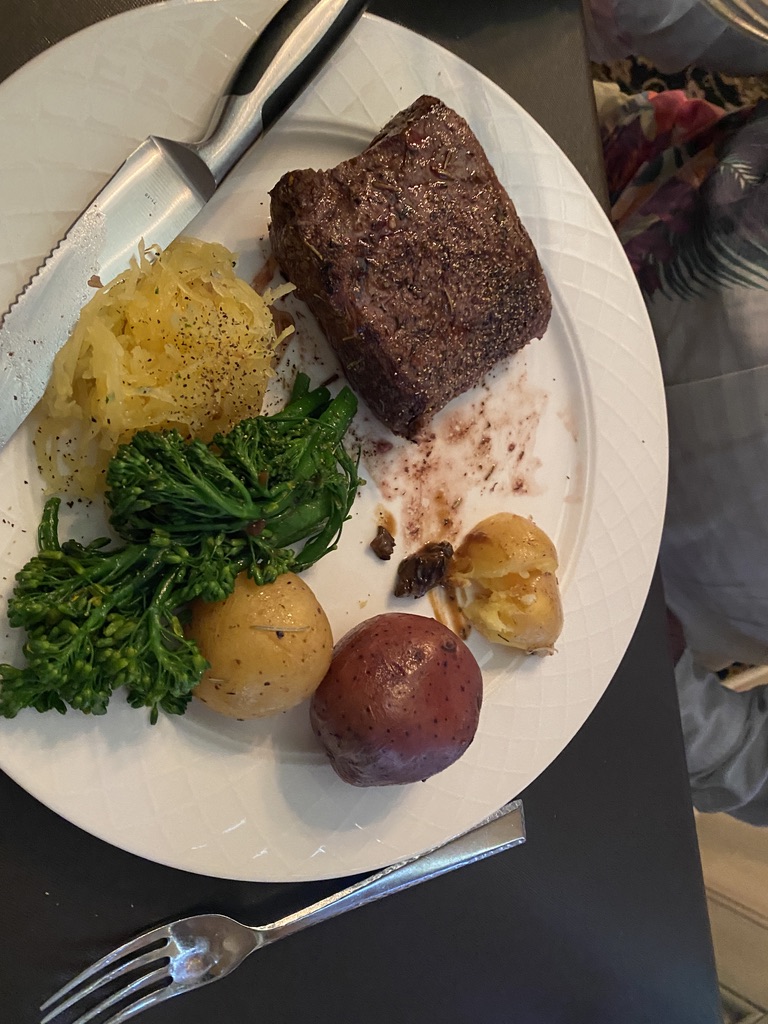 We were so full, we didn't even tell them it was Bub's birthday!
When we got back to the room, I looked to reconfirm future plans. it looked like on my calendar, we were also supposed to be at Quinn's tonight. Frantic, I call them and find out: yes…this was the case. So I cancel for tonight and they said if they could sell it, I wouldn't be charged, but this left us with no room for Friday. Planning reservations for three weeks, working with cancellations to get into our favorite places and the rearranging had gotten the best of me. Oh my. I was feeling stressed, but there was nothing we could do about it. So, it was off to sleep. At least, for me. During the night, on Bub's side of the bed, he said there was a loud rumbling noise all night and he barely slept at all.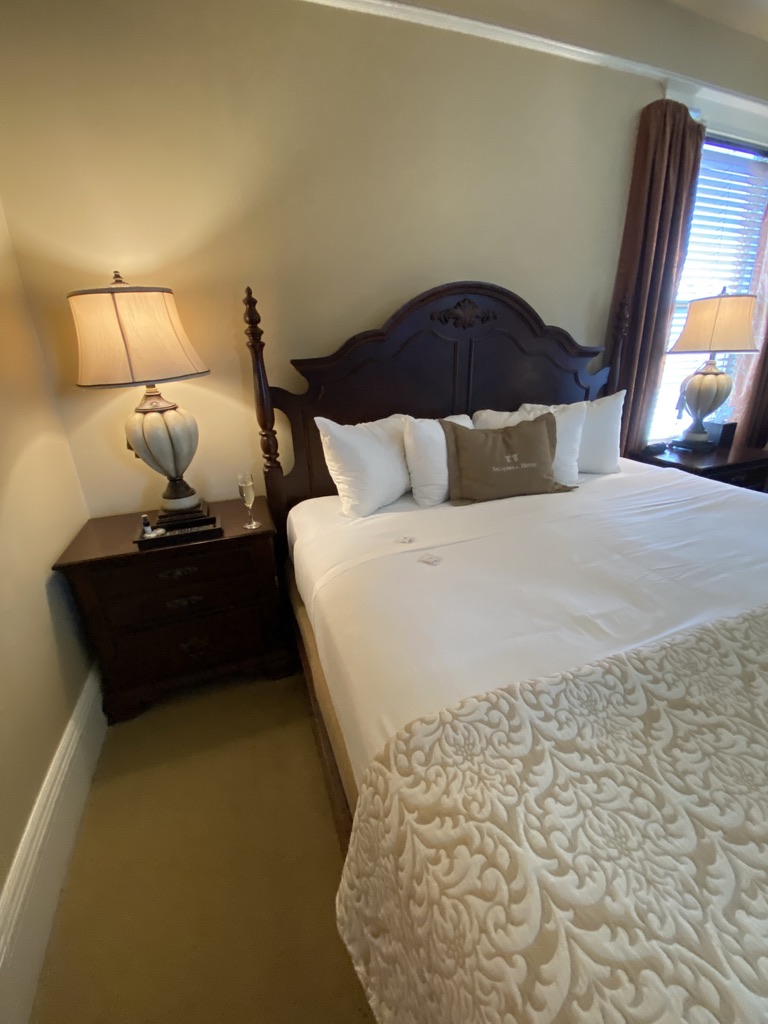 Perhaps the earplugs should have been a clue.