Tucson to Willcox to Las Cruces to Roswell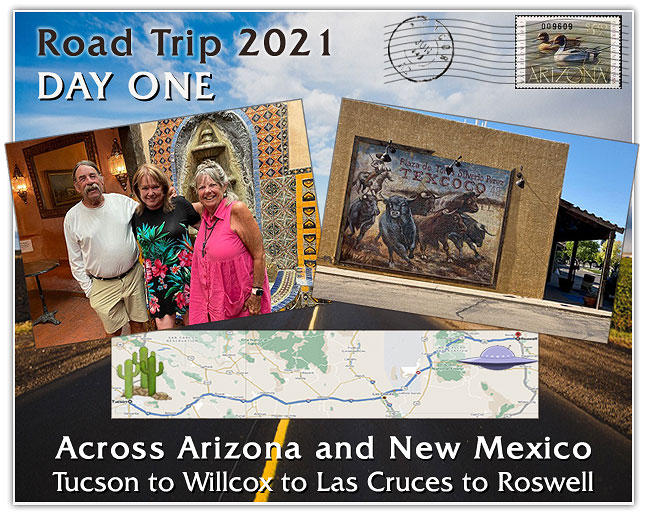 I am so excited to be able to go on a road trip this year! After a week of 109 degree temperatures in Tucson, heading out to cooler climes is very appealing. We are wrapping a trip to Sandy's cabin in Wisconsin, a visit with Grandma Jean and 6 hot springs in Wyoming and Montana into a four week trip.
I'll be posting a daily postcard with a highlight each day. A few weeks into the trip…finally…Day One is getting posted. Very little connectivity. T-Mobile is making me very unhappy. But FINALLY enjoy Day One and each day of the trip should follow.
After giving away the chickens, and enlisting granddaughter, Lily, to water, and get the mail, we are free to fly the coop!
The first stop is the Keeling Schafer Tasting room in Willcox, AZ.
No…we didn't wine taste at 11 in the morning—we purchased six bottles of our favorite wines, Little Block and Brothers Shiraz to celebrate with along the way.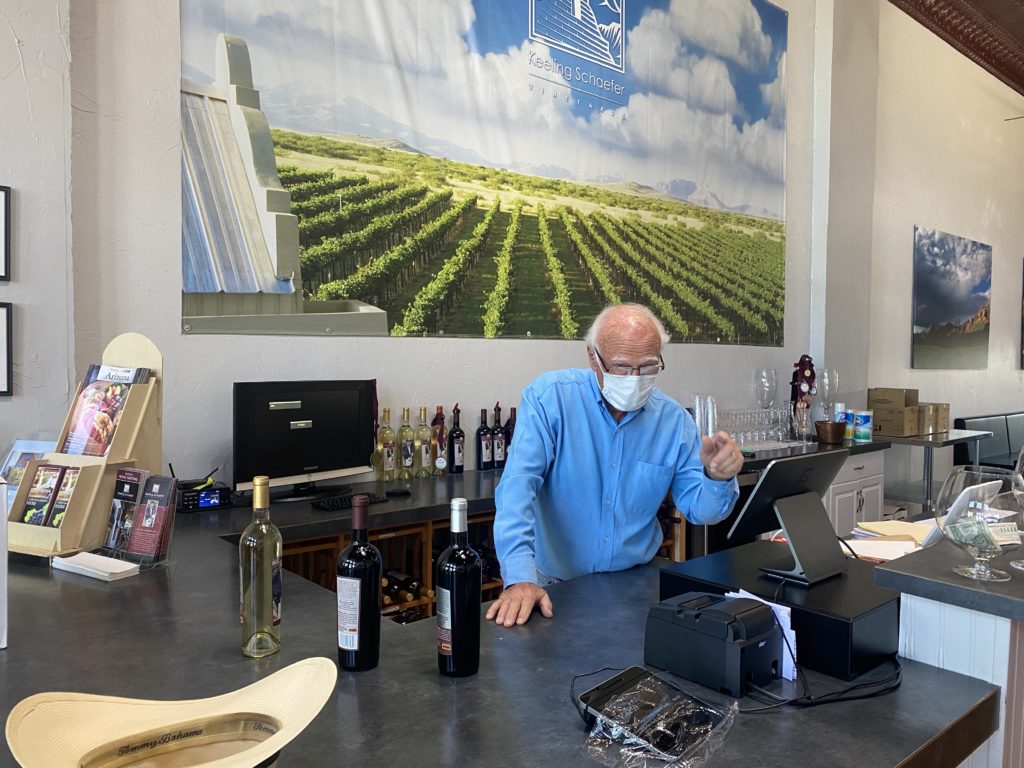 Back on the road for a few hours to the next stop— lunch in Las Cruces with my good friend Darcy Vail. She's recently moved from Denver to Las Cruces and it was so neat to be able to spend time with her. She had suggested La Posta in Mesilla and it didn't disappoint. Bub had been craving good Chile Rellenos and Sopapillas.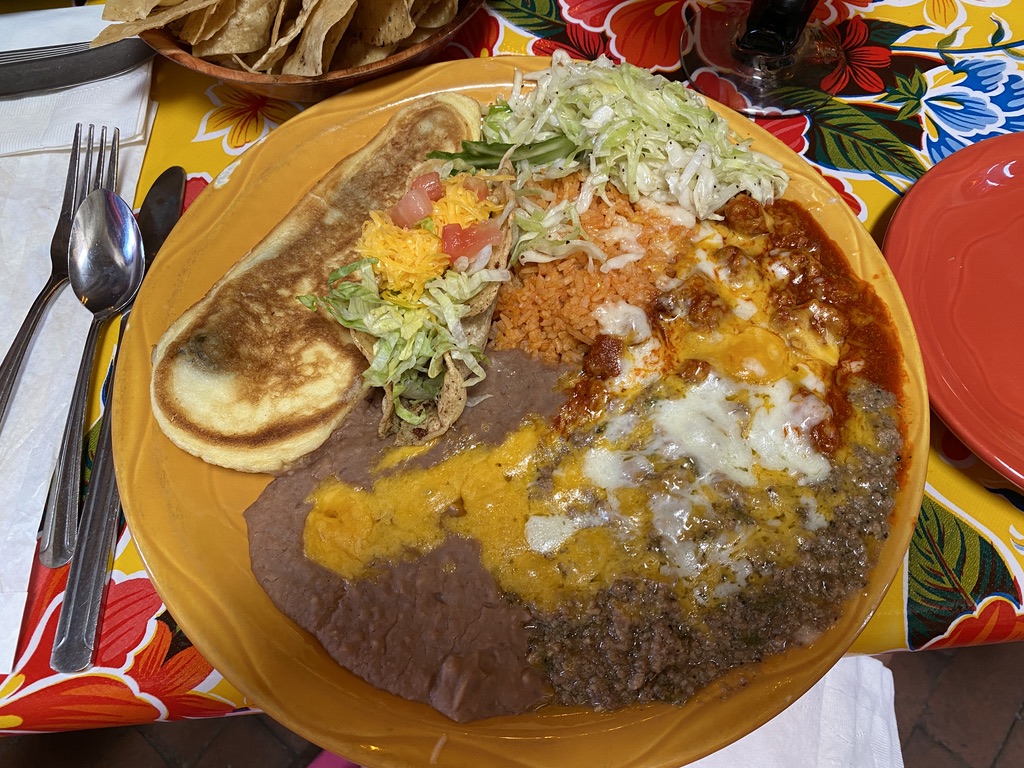 Darcy and I got combination plates and margaritas.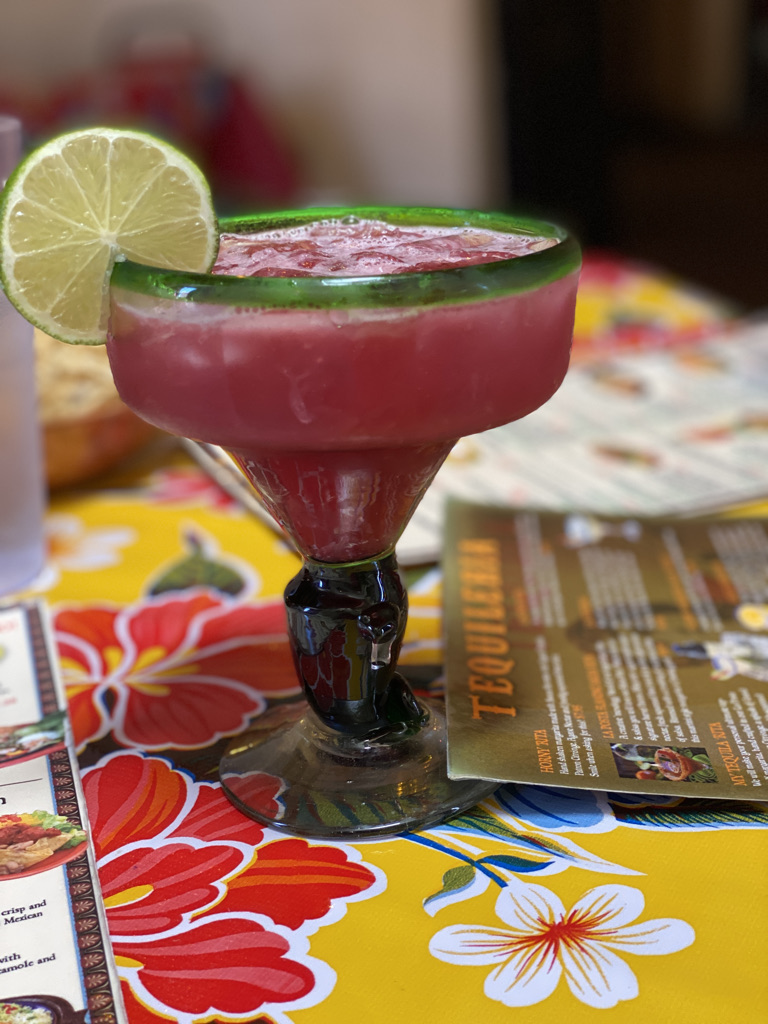 A much too short visit, but the highlight of our first day.
And then, back in the car for it a few more hours to Roswell, New Mexico for the night. Hoping that the aliens don't choose to pick us up! (and they didn't.)
I was using Maps on my iPhone and Bub had a little problem with the suggested route. He has a bag full of real maps from AAA that he'd rather use than my technology. I was driving—so I got to pick. Following Maps directions, we skirted downtown Roswell and traveled 3 miles on a gravel road that ended right in front of the Hampton Inn we had booked for the night. We were disappointed their pool and hot tub were still closed because of the virus.