Chadron to Themopolis, July 7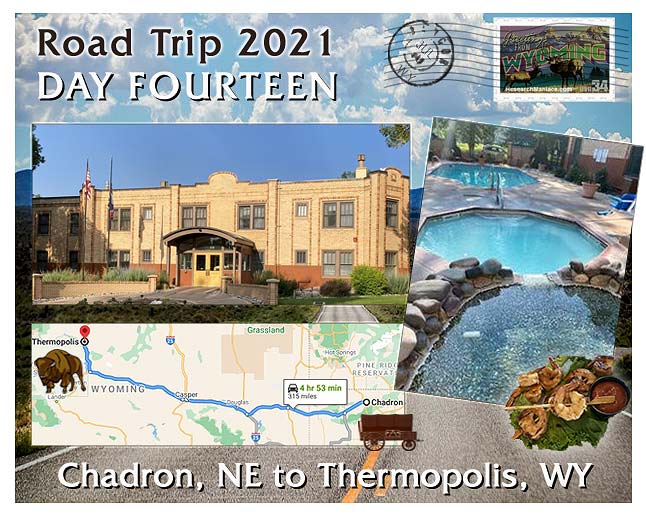 We jumped in the hotel hot tub in Chadron one last time before check out.
We spend morning with Jean, setting up all the financial stuff in autopays so she doesn't have to worry about paying any bills. We go to bank, where she rode her scooter a few days previous. The staff at Prairie Pines said they love that she is independent at 100, but she shouldn't be riding her scooter across the highway! They called the Police Chief to come talk to her about it!
We left at her lunchtime and were….
ON THE ROAD AGAIN….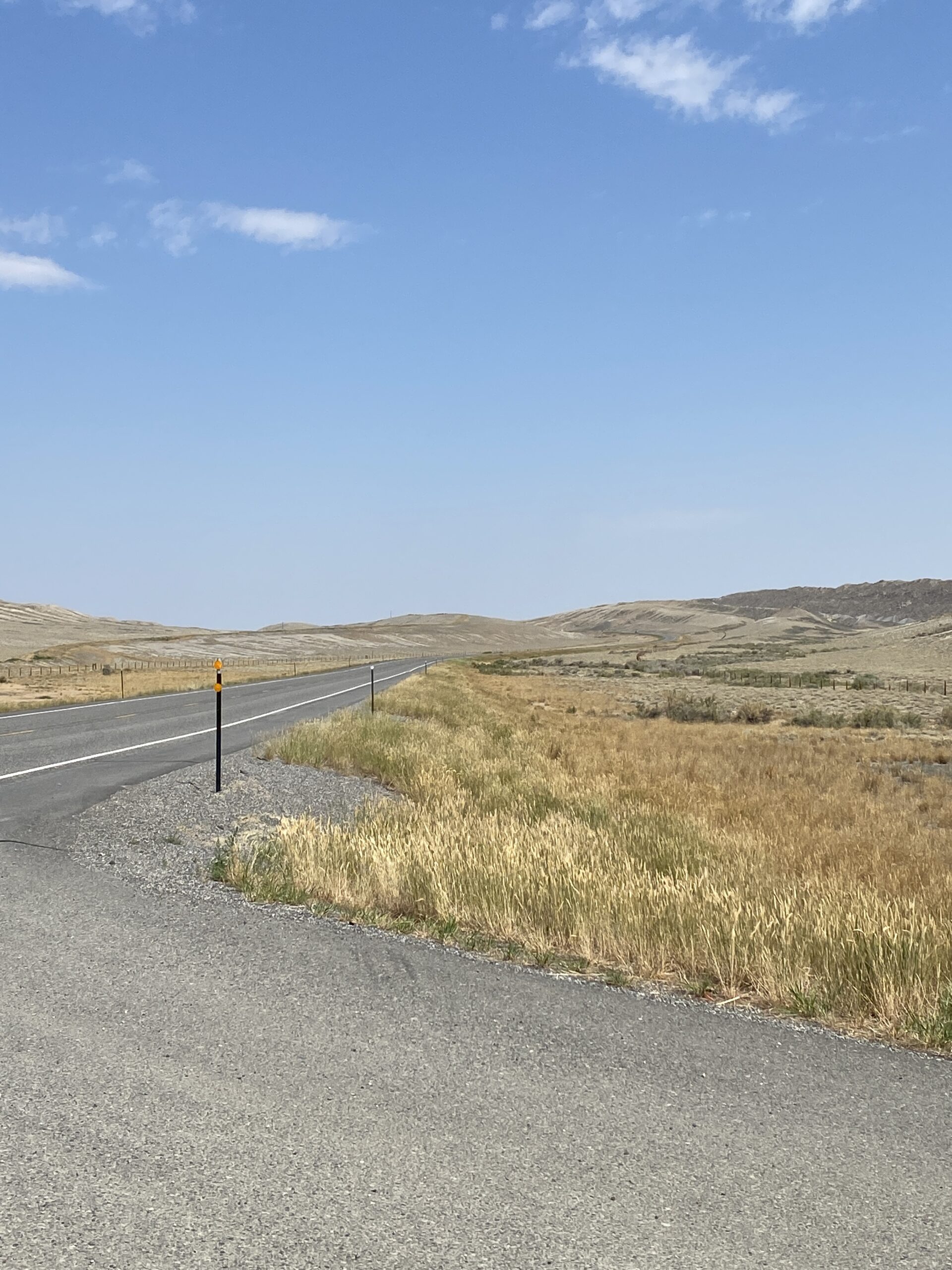 The drive across Nebraska was through mostly ranch land and the wide open empty plains.
We passed some long horned cows and (in different fields) a herd of Buffalo outside of Crawford, but I was going 75 MPH and didn't stop for you…sorry.
We continued west through Harrison and crossed into Wyoming. We passed through quite a few small towns with 10 or 12 residents and lots of open space. It must be hard making a living way out here.
There was a lot of road construction, slowing traffic to one lane for miles at 35 MPH, for miles at a time.
At Shosoni, we turned on state route 20 toward Thermopolis. We drove beside the Boysen Reservoir, through the Boysen State Park. Then followed the Wind River down through the canyon into town. This was a beautiful winding road with 3 tunnels and views that made my heart leap.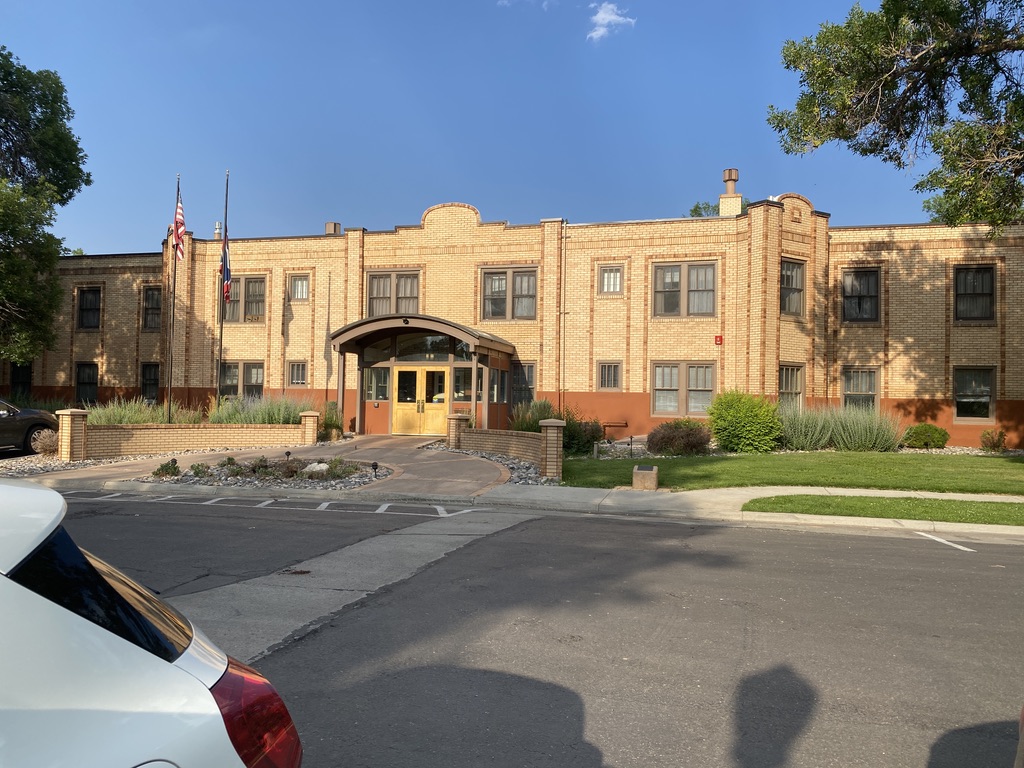 We checked into historic Best Western Plaza, where we stayed and enjoyed a few years ago. The fascinating history dates back to 1918 and it has undergone some interesting changes along the way. "The terraces were known and used for years by Indians, who believed that the waters were beneficial to health and that they could have a warrior invincible in battle. Chief Washakie of the Shoshone tribe, who built a personal bathhouse there, and Chief Sharp Nose of the Arapaho tribe sold the hot springs to the United States in 1896 with the provision that a portion should be forever reserved for the use and benefit of the public." More here.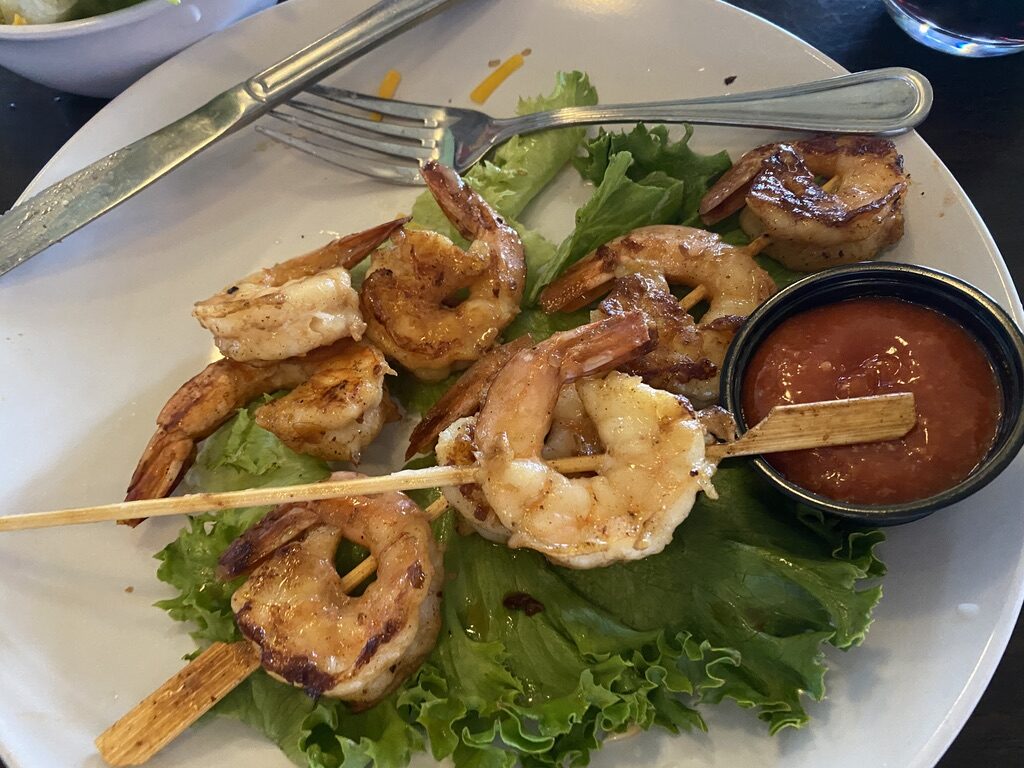 We had dinner at One Eyed Buffalo Brewing Company, where we had eaten a few years ago. I was very disappointed in the rocky mountain oysters. They were too tough. The Garlic Lime Shrimp Skewers were tasty.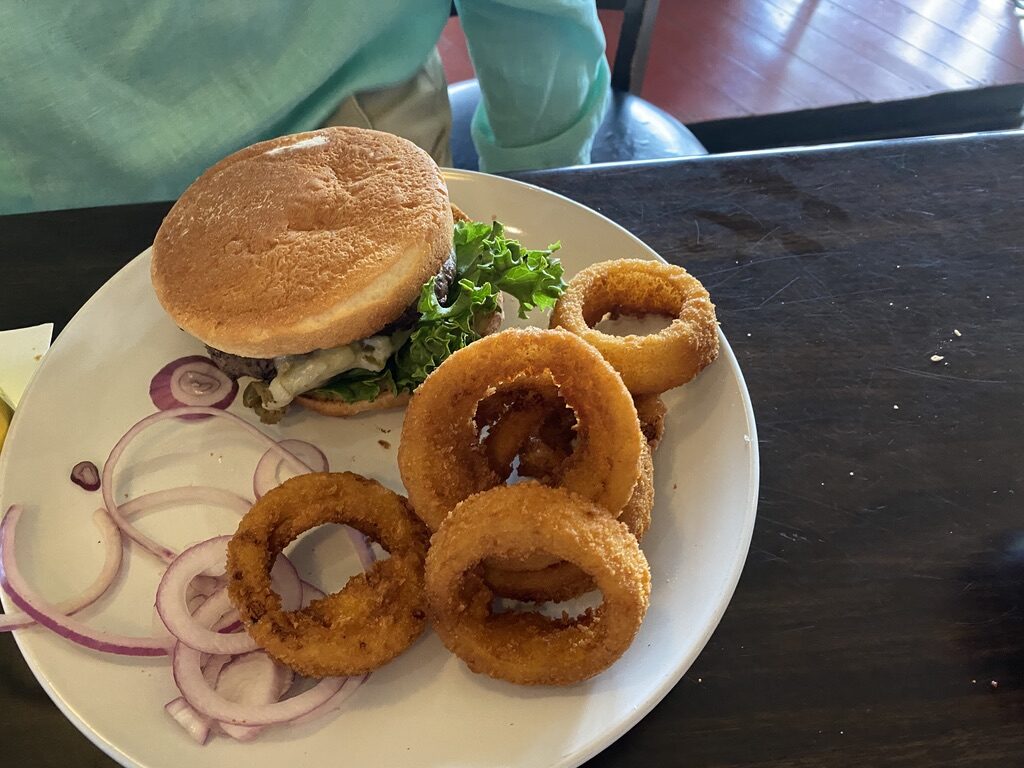 Bub enjoyed his bison burger and onion rings. Seemed too expensive, though.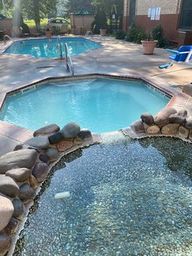 The hot springs tub was very sulfur-smelling and deliciously hot. All those minerals are said to be very good for lots of ailments, including arthritis.
We ended the night with a couple of glasses of wine and off to a good night's sleep.