Just a few miles from the entrance to the Hawai'i Volcanoes National Park is an adult Bed and Breakfast, steeped in history, and lovingly restored by sisters Nicole and Gabrielle.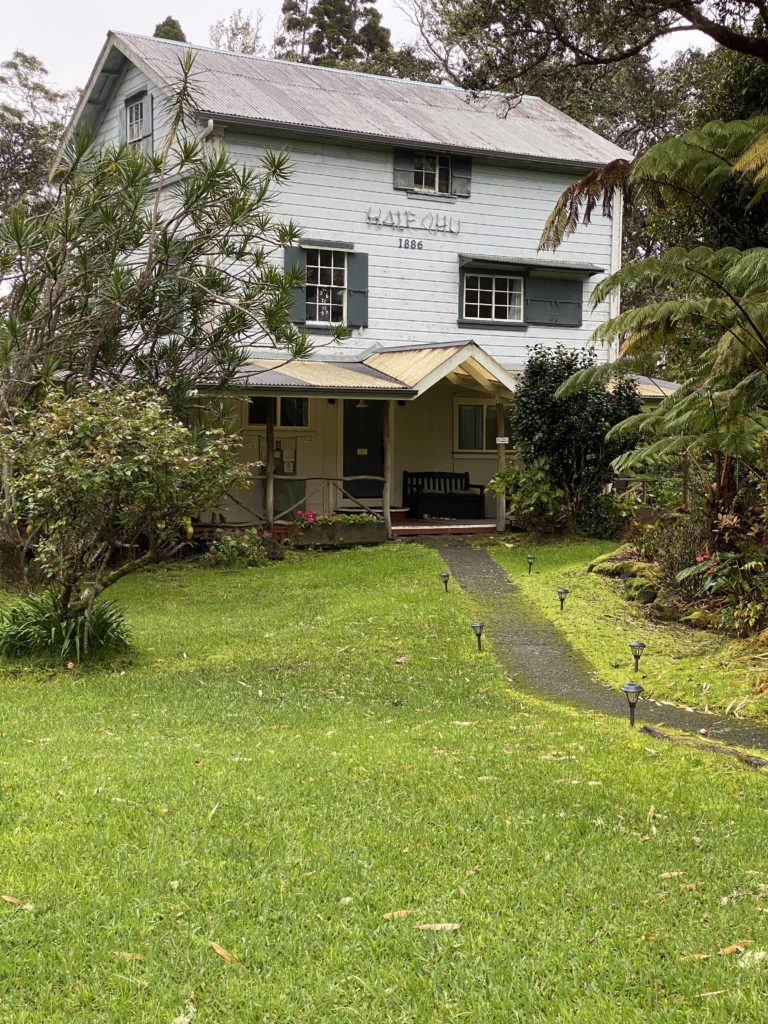 The name Hale 'Ohu means "house in the mist." This boutique bed and breakfast has three garden suites and is set on 5 acres of rainforest and gardens. The famous Lyman family first established a home here in 1886. The current owners bought it in 2016.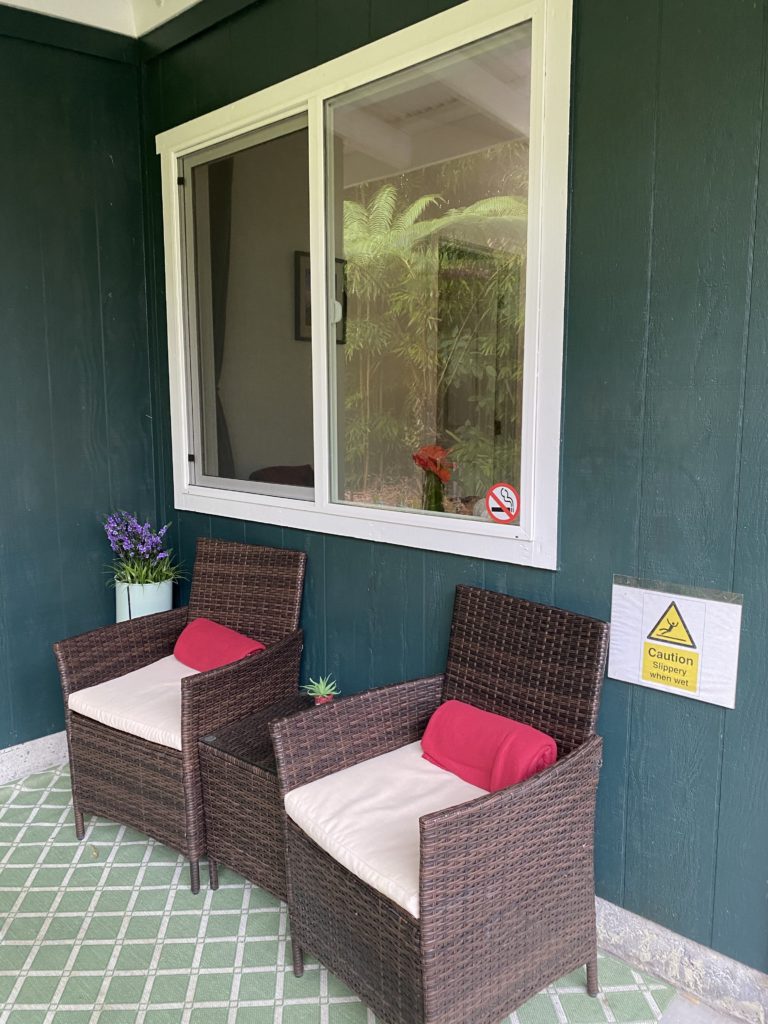 We were delighted to be able to stay in The Bamboo Room.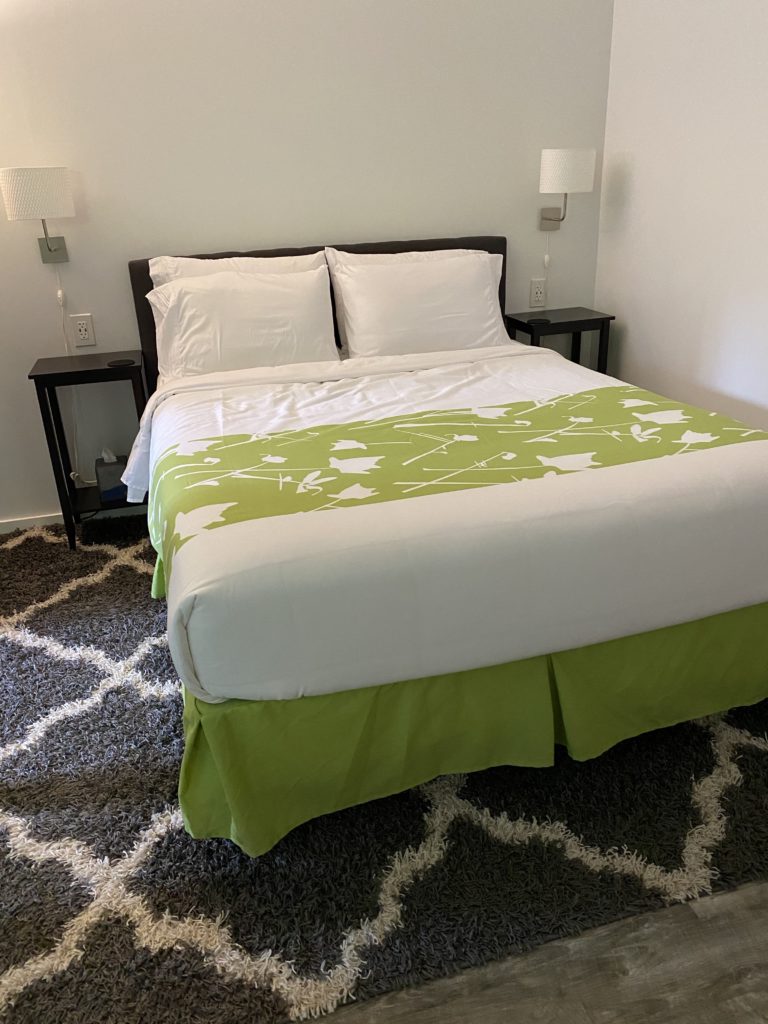 Completely modern, yet tropical given the surroundings, fresh flowers, and decorations. Our room was a heavenly retreat.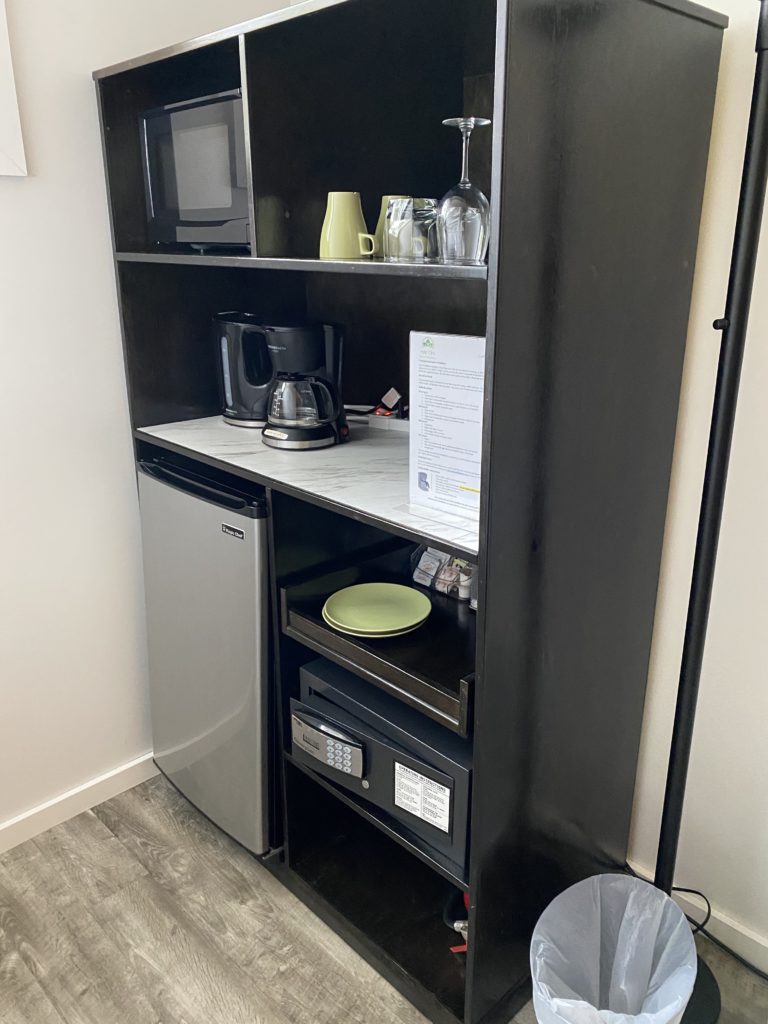 A kitchenette was tucked into a corner with a refrigerator that held the morning's breakfast along with a microwave and coffee maker.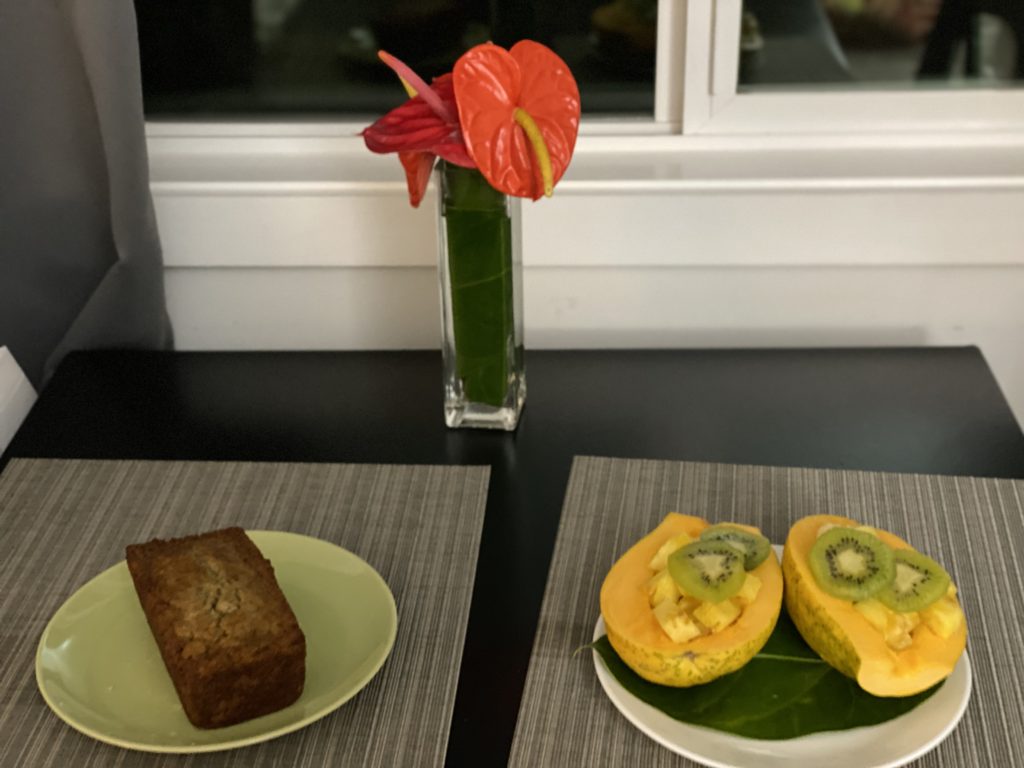 The banana bread is baked by Nicole and Gabrielle. They also make the yogurt. The addition of fresh fruit and a dried tomato frittata gave us a well- fed start to the day.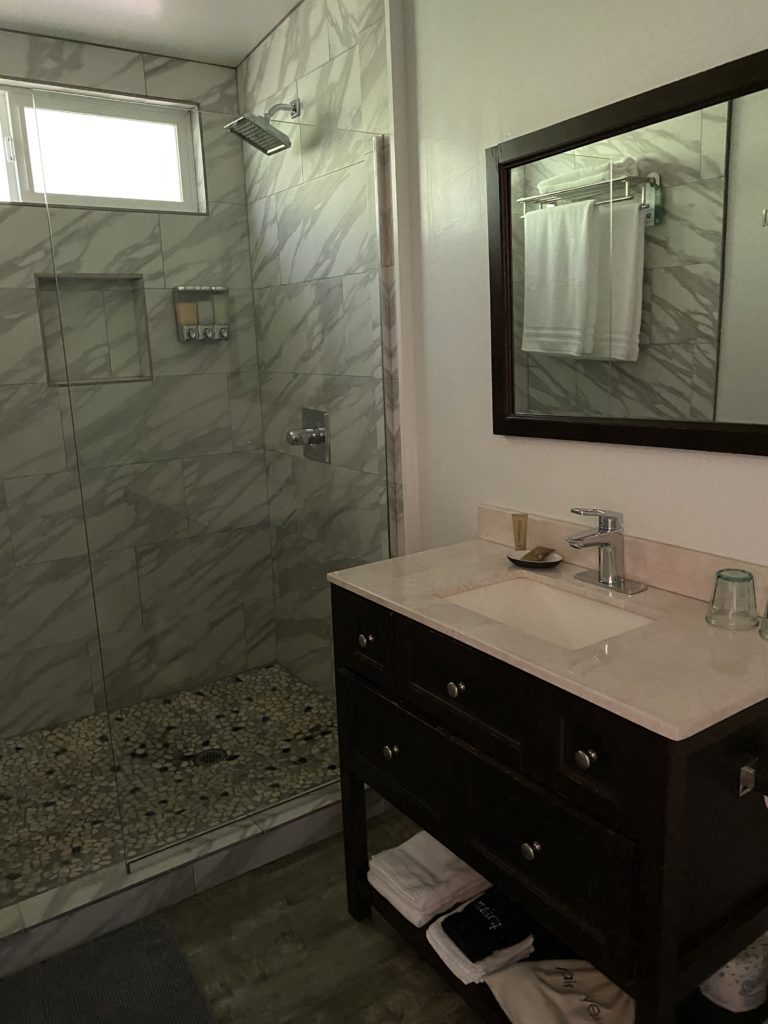 The spa-like bathroom had a cool shower-floor of round rocks and an overhead shower that felt like being outside in the rain.
This side of the island gets rain in abundance and is a lush jungle. Nicole told me they can feel the earthquakes when the volcano is active and had dozens a day back in 2018 when Kilauea was active.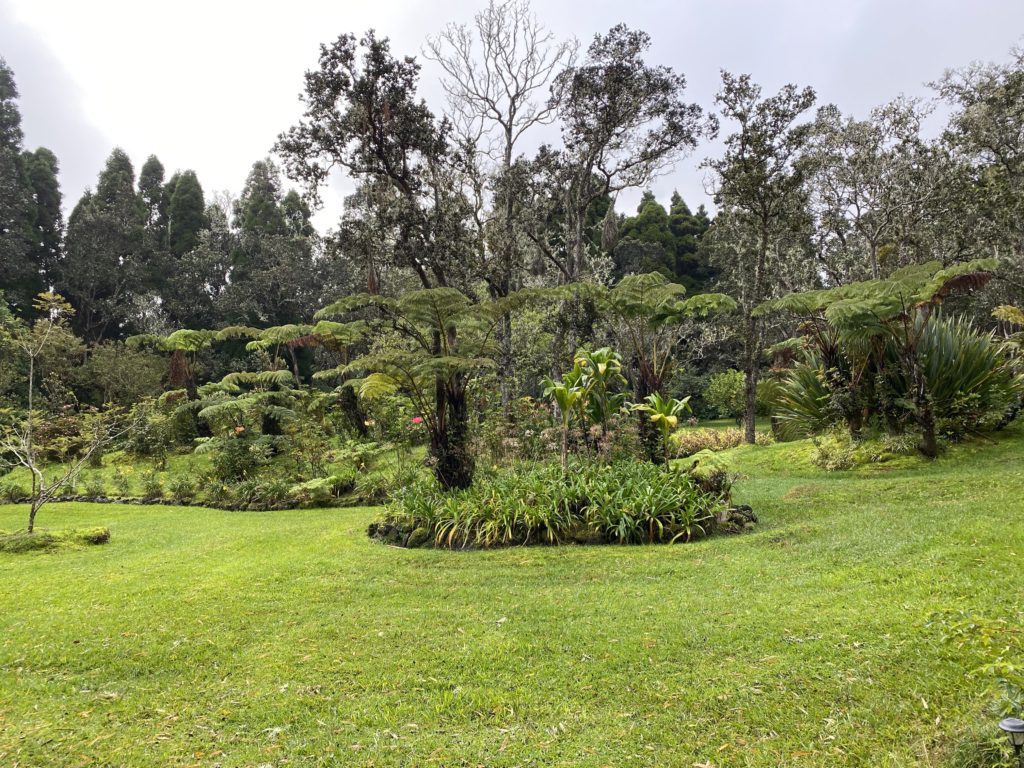 During our visit, there was some mist but no real rain and we didn't feel any rumbling!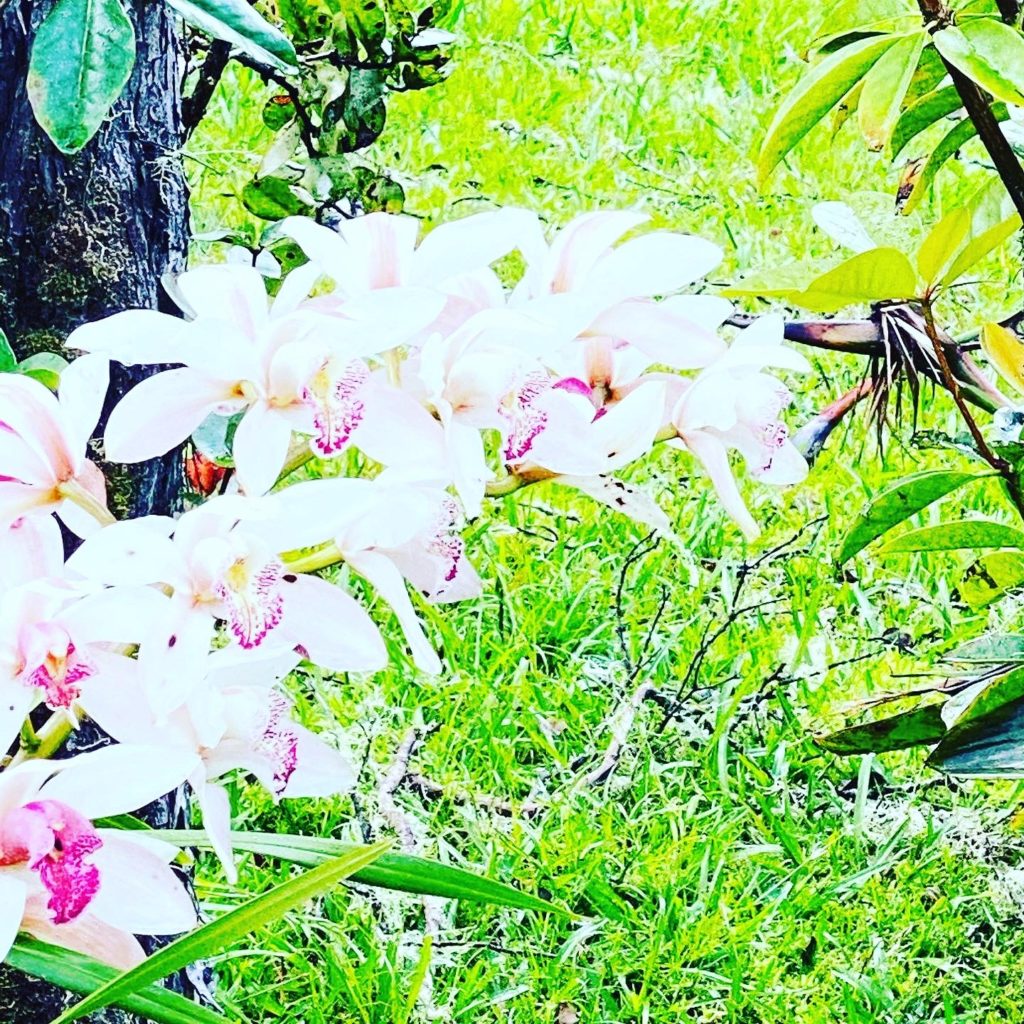 We enjoyed walking through the beautiful garden with all sorts of native flowers, including some gorgeous orchids. Just hanging out here breathing in the flower-scented air transported me to a relaxed state of being.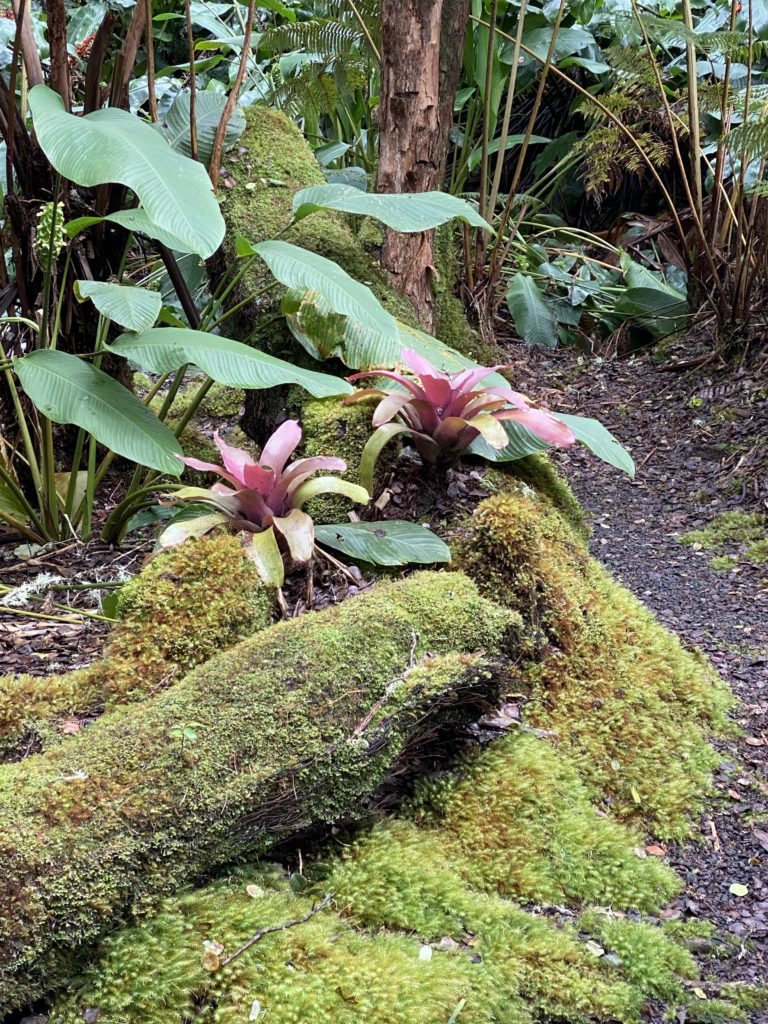 We walked the short trail through the tall trees. It began to sprinkle and gave us a rainforest experience. The island of Hawai'i has so many elevations and climates. We were at 3200 ft.
We loved it here and I bet you would too!