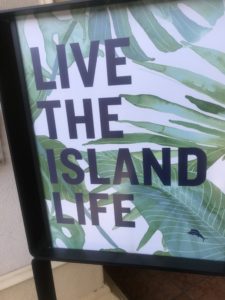 The view today…
Many years ago, the kids, 16 and 18 at the time, and Bub and I did a week-long Christmas trip to Kauai and Maui. I'd never been to either of the islands and was excited to see everything. I remember clearly one day when the kids and I decided to drive the road to Hana from the Kaanapali Beach hotel. Bub opted to relax and stay. It was a long day and we arrived back at the hotel tired. Bub, on the other hand, had a real vacation day of beach, sea, and relaxation. Most of the days of that 7-day trip were like that and by the time we got home, I was exhausted and Bub was rejuvenated! I did pay attention, though, and that insight turned out to be a life-changing experience. I vowed to enjoy and explore but also to relax and relish each lovely moment of every vacation.
Fast Forward
Today, we don't have a plan. Our 8 AM tennis game (won by Bub 6-1) was followed by a breakfast of Marlin, pineapple, and eggs on the lanai. Timeshare luxury of a full kitchen and wraparound porch facing the green golf course view with Mauna Kea in the background! Should we jump in the car and go see something? I think not….
I don't feel obligated to go see what's happening at the Kilauea Volcano, go out for a meal, or even shop. Instead, I am soaking in the flower-scented air, sunshine and soft tropical breezes. A vacation-staycation to bring the peacefulness front and center. A few laps and splashes in the pool. A soak in the hot tub. Reading a Luanne Rice beach-read. A movie. And some Australia Barossa wine with jalapeno hummus, artichoke bruschetta, sharp cheddar cheese, and salami.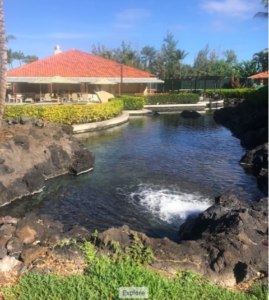 Ah…..life is good.