Lunch in Waimea
The farm to table concept is strong on The Big Island and there are some very good restaurants. For 20 years, Merriman's has been right up there at the top with it's locally sourced food prepared with fresh island flavors. Most of our trips to the Big Island include an indulgent lunch or dinner that never disappoints! Lately, we've been meeting our friends, Rodger and Elizabeth, who drive up from their Hilo home to enjoy a meal with us. Rodger's sister, Diane, is visiting from New Jersey this winter.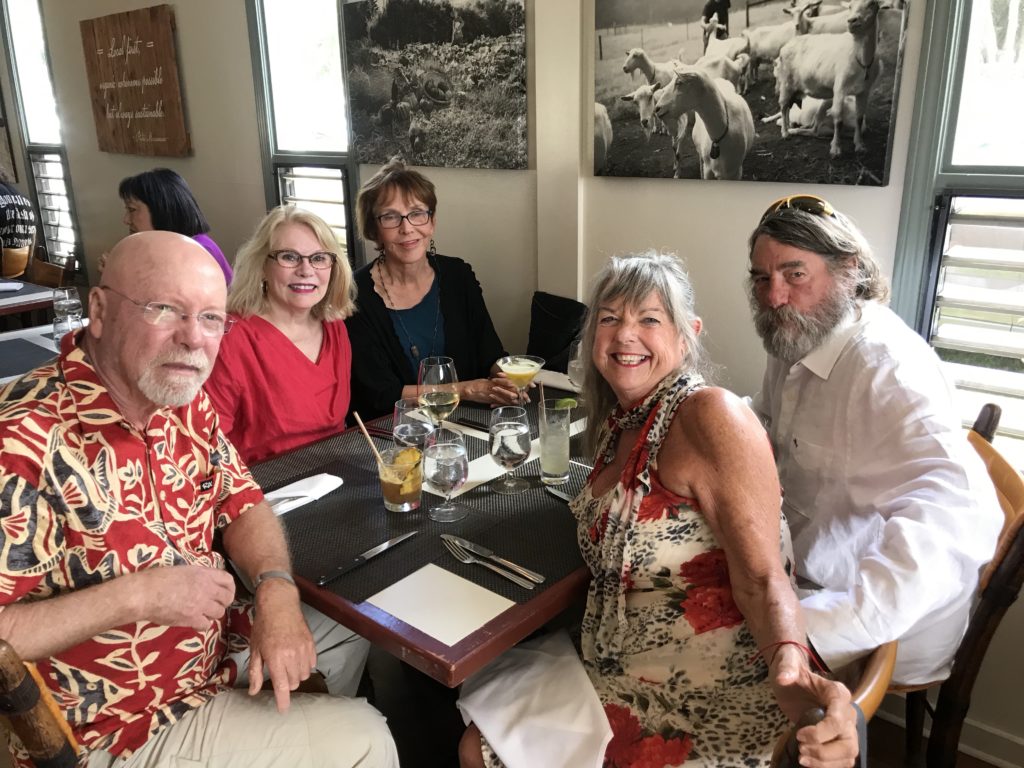 Ohhhhhh…the food!
Because 90% of their menu is farm to table, you'll savor the freshest, locally sourced fish, meat and veggies. The Hawaiian hospitality spills over to their servers led by the single vision of Chef Peter Merriman: "Do the right thing". Special requests and questions are greeted with a willingness to make you happy.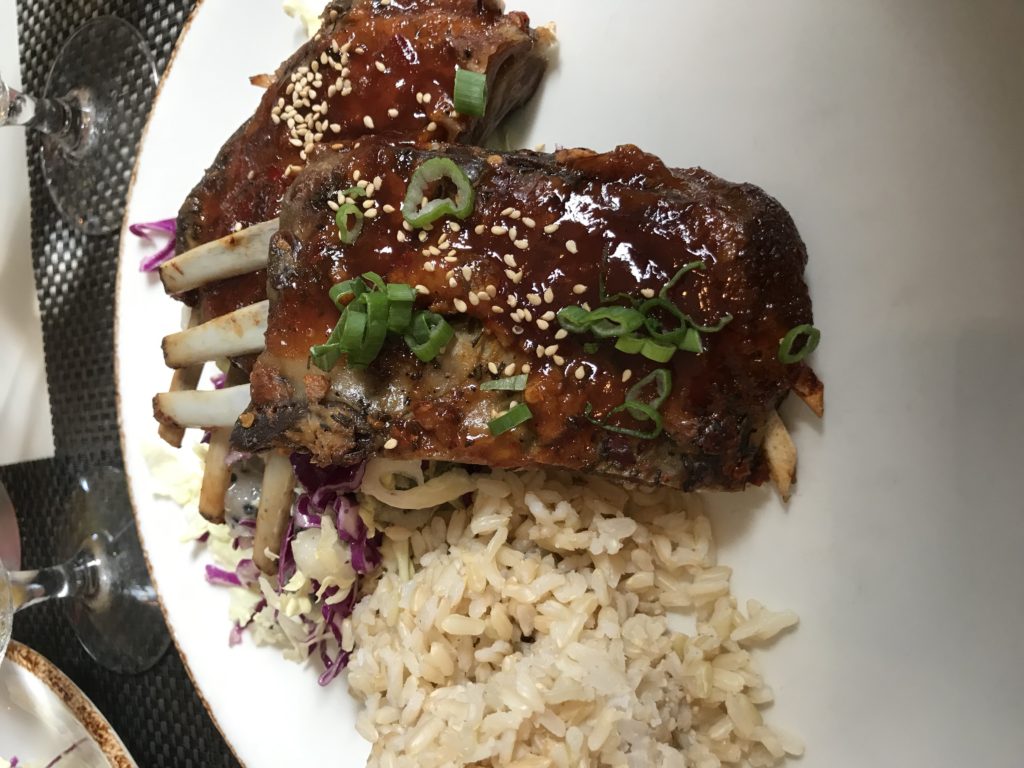 For lunch, Rodger, Elizabeth and I chose the special Lamb Riblets, accompanied by a slaw with passion fruit and rice.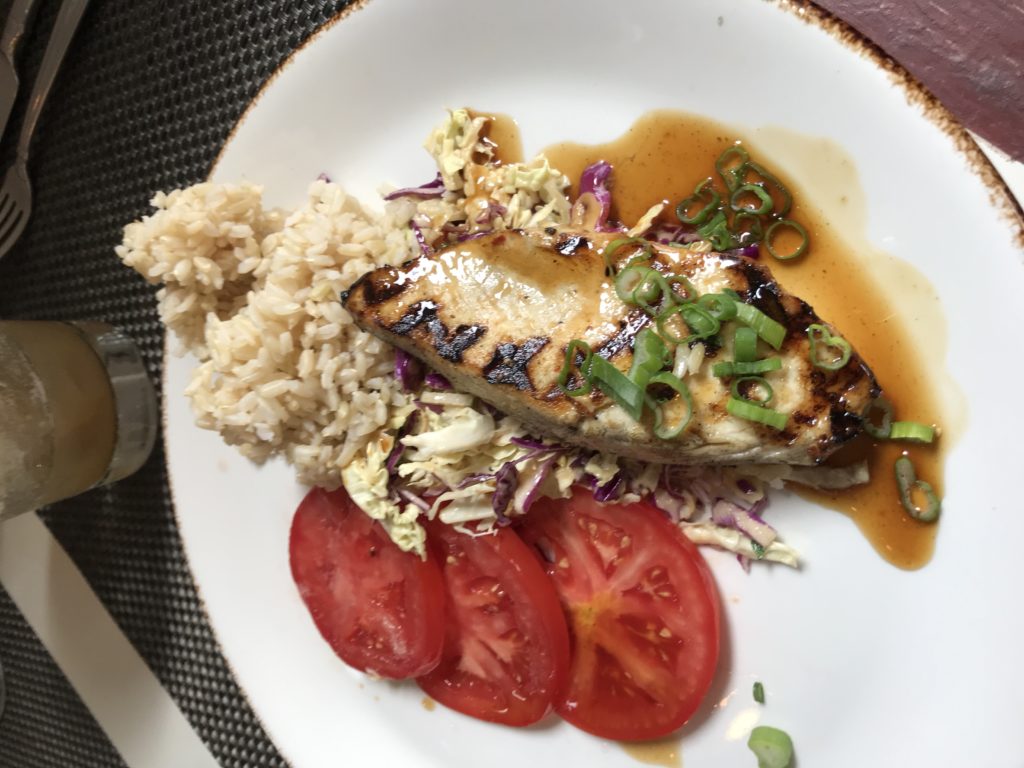 The fresh Ono tempted Bub. This is one of our favorite fish to eat when we visit. It was served over slaw, with rice and vine-ripened, local tomatoes.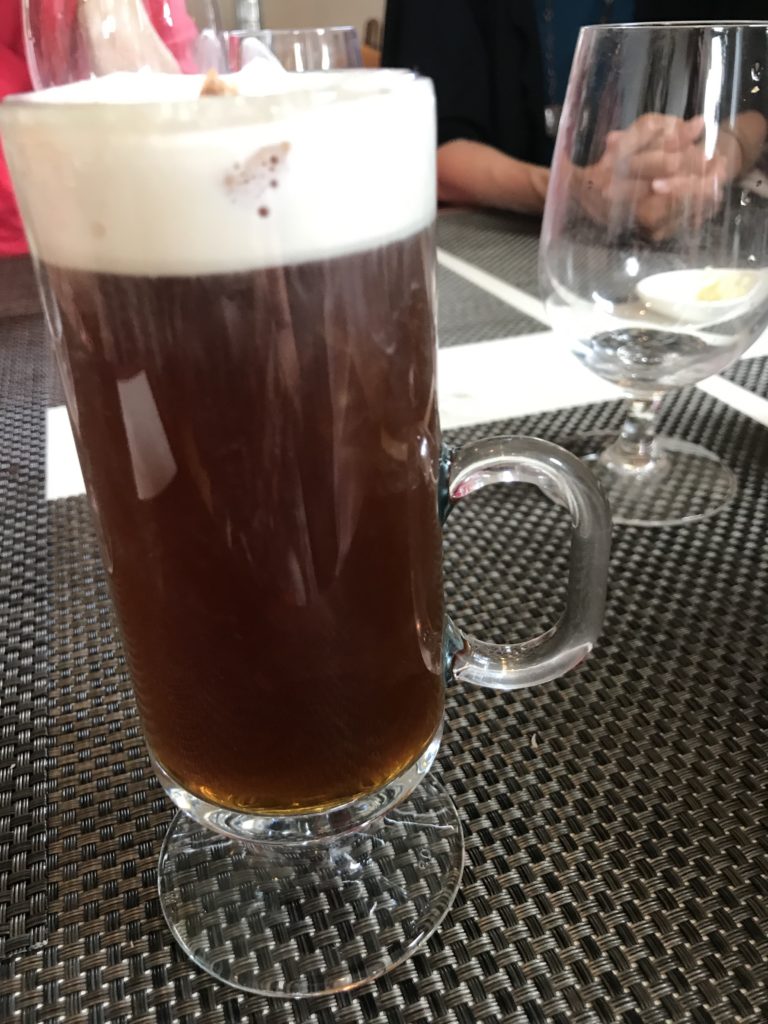 Full from the scrumptious meal, we passed on the desserts, except for some macadamia nut shortbread cookies. The Waimea Coffee was made with Macadamia nut liqueur and Hawaiian coffee topped with fresh whipped cream and toasted spiced macadamia nuts.
Can You Say Yum????????
An expanded version of this with more information can be found here