The view today starts with tennis at the Bay Club. We've stayed and played at many of the courts at the Waikoloa Resorts. The good news is there are several, giving you lots of choice. Since we like to start our mornings with a set of tennis, finding courts when booking a room or resort is important to us. Some are free when you are staying at the hotel or property. Some you'll have to pay for. Usually, if you arrive when the pro-shop is closed, you can just play. We've never found any locked here. Here are 4 options:

Hilton Grand Vacation Bay Club and Kohala Suites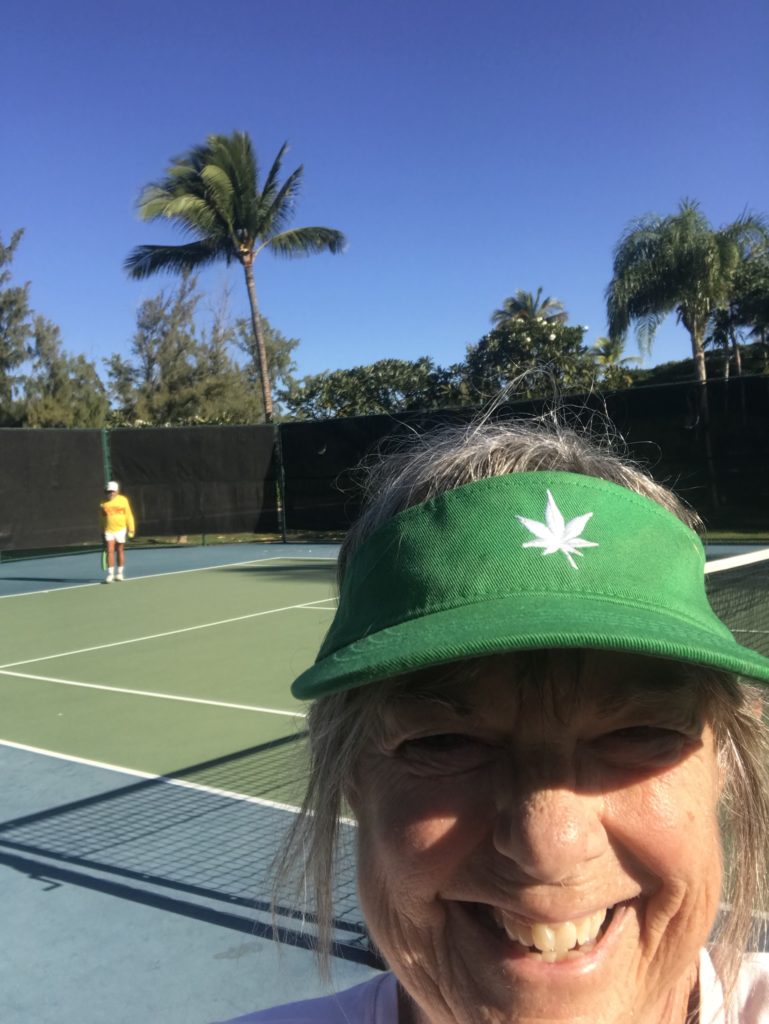 The Bay Club is a Hilton Grand Vacation property with two beautiful courts. These courts are not available to the general public. If you stay at either the Bay Club or the Kohala Suites next door, there is no charge to use these courts, although they like for you to make a reservation. They have racquets and balls available. They also have clinics a couple of times a week if you want to fine-tune your game.
Courts at the Hilton Waikoloa Village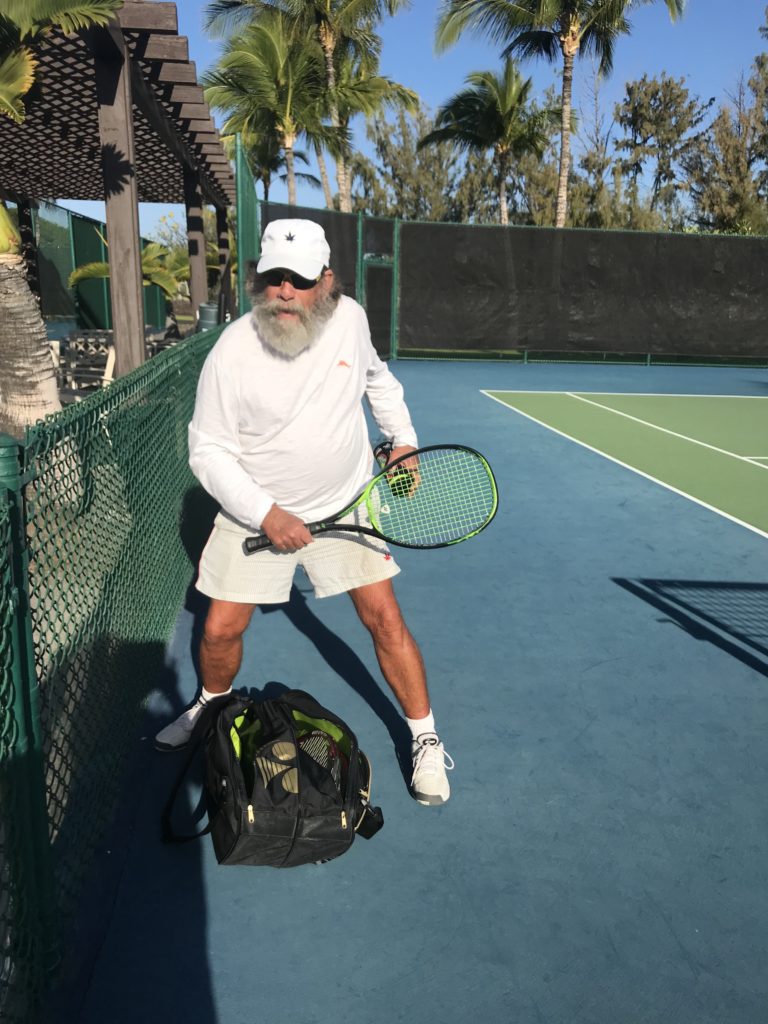 The Hilton Waikoloa Village has 6 beautiful courts, including a 432 seat stadium court, in a garden setting behind the hotel, through the Spa. Available from 8 AM-4 PM, the cost is $25 per hour or $60 for all day. For a fee, you can play with the pro or take lessons. Equipment rental is available as well.


Aston Waikoloa Colony Villas A
The two and three bedroom condominium units in a gated community at Ashton Waikoloa Colony Villas have 1 tennis court for the use of guests. We've never stayed here or played on this court, so I don't know any specifics
Seaside Tennis Club at Mauna Kea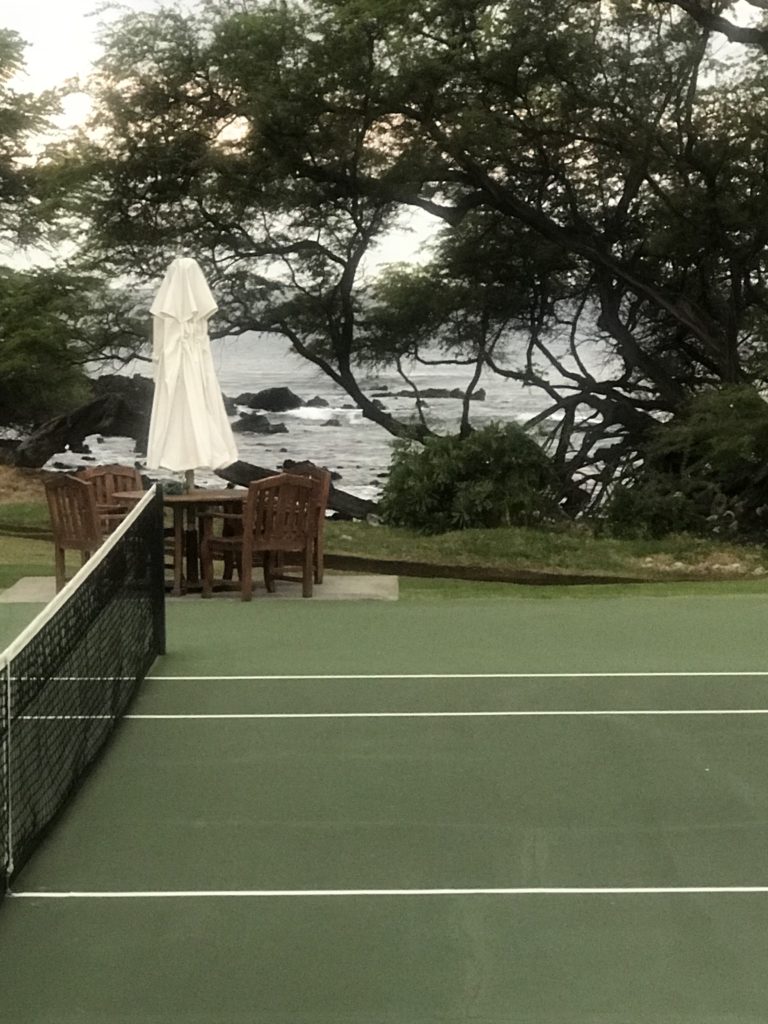 If the sound of the surf in the background sounds inspiring, it is! Up the road a bit from Waikoloa, The Seaside Tennis Club at Mauna Kea Resort is one of the most famous tennis facilities in Hawaii. It offers 11 hard surface all-weather courts oceanside. Equipment, lessons, and courts are all available for a charge.
Located on the grounds of Mauna Kea Beach Hotel, the Seaside Tennis Club is open daily, 8:00am to 5:00pm, and may be reached by phone at (808) 882-5420.