November 8, 2019 Tucson To Zuni Pueblo Miles: 270
Roads Traveled Arizona Backroads SR 77 to Globe, 60/77 through Show Low to SR 61 at Concho and through St. Johns to New Mexico border where it becomes NM 53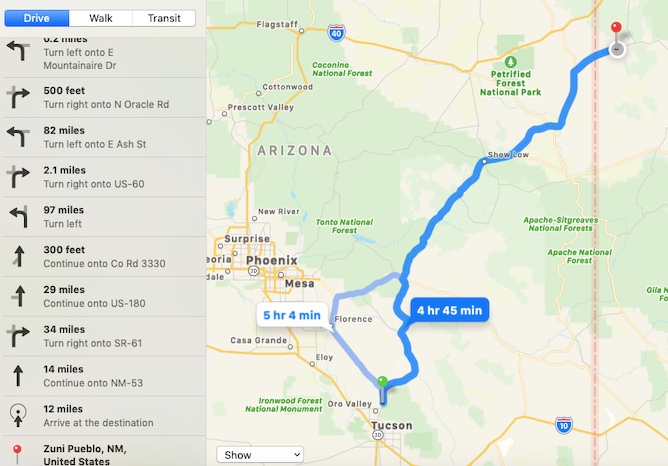 Playlist: Flaco Jimenez, Joe Ely, Mozart's Piano Concertos, Conjunto, Dixie Chicks, Emmy Lou Harris, Jerry Jeff Walker
Slept at Inn at Halona, Zuni Pueblo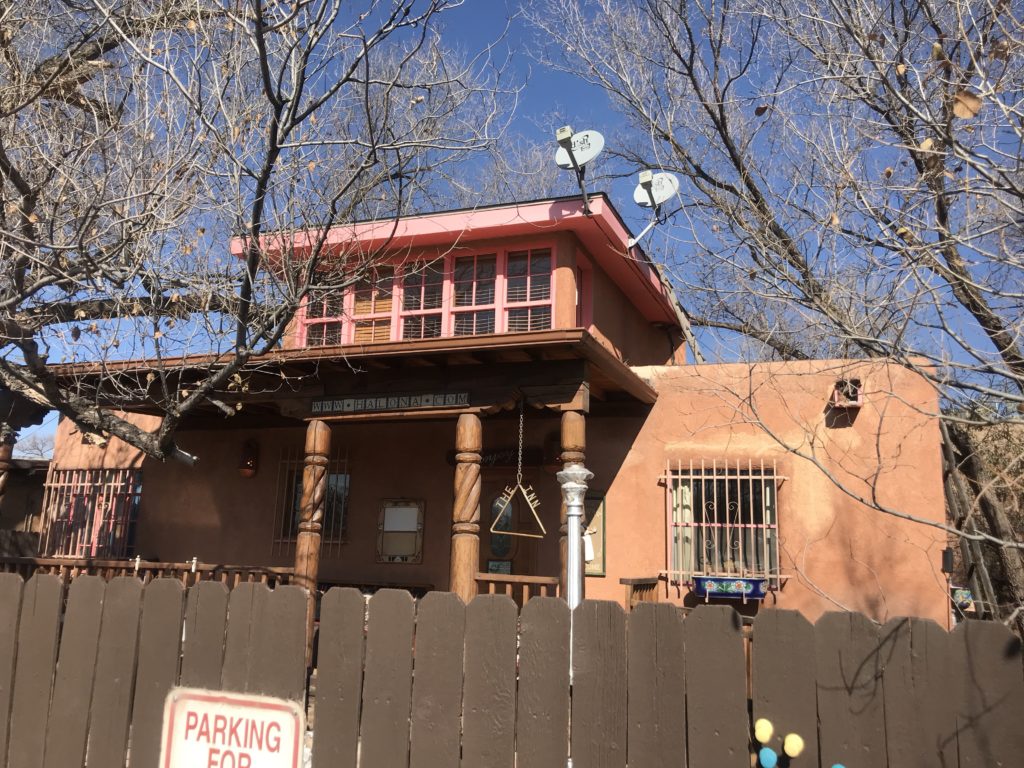 It started with a beautiful warm, sunny day in Tucson. We played tennis—Bub to win (6-3). Me for exercise (40 minutes). Then packed up the car and were….
ON THE ROAD AGAIN!
Midday, we head north up from Catalina, Past Biosphere 2 and Oracle. Midday Thursday afternoon traffic was light and the car was packed with snacks, our pillows, cowboy boots, and some wine.
About 10 miles outside of Mammoth, we came upon a dozen or more motorcyclists on a group ride and a semi. Slowed us down for a bit, but as Bub said," We had nothing to be late for"!
Outside of Winkleman, we encountered our first ( and last) road construction as the highway department is putting in a new bridge. Then on up the beautiful canyon next to the river up to Globe, through the Salt River Canyon, with almost no traffic at all.
We'd planned on lunch in Show Low at the Cattleman's Steakhouse, but found it only serves dinner these days and wouldn't open until 4. So… we took our hungry tummies back on the road and continued on.
Fire danger was moderate. It's been a good year in Arizna without fires, for the most part, in AZ, except for a scary one near Flagstaff.
Light traffic through Concho, St. Johns and on to the Zuni Pueblo.
We've stayed at The Inn at Halona several times on other road trips. This town has some of the most beautiful turquoise jewelry by the Zuni's.
We check-in and finally feed our tummies at the Halona Deli some wonderful fried chicken and a green chile cheeseburger.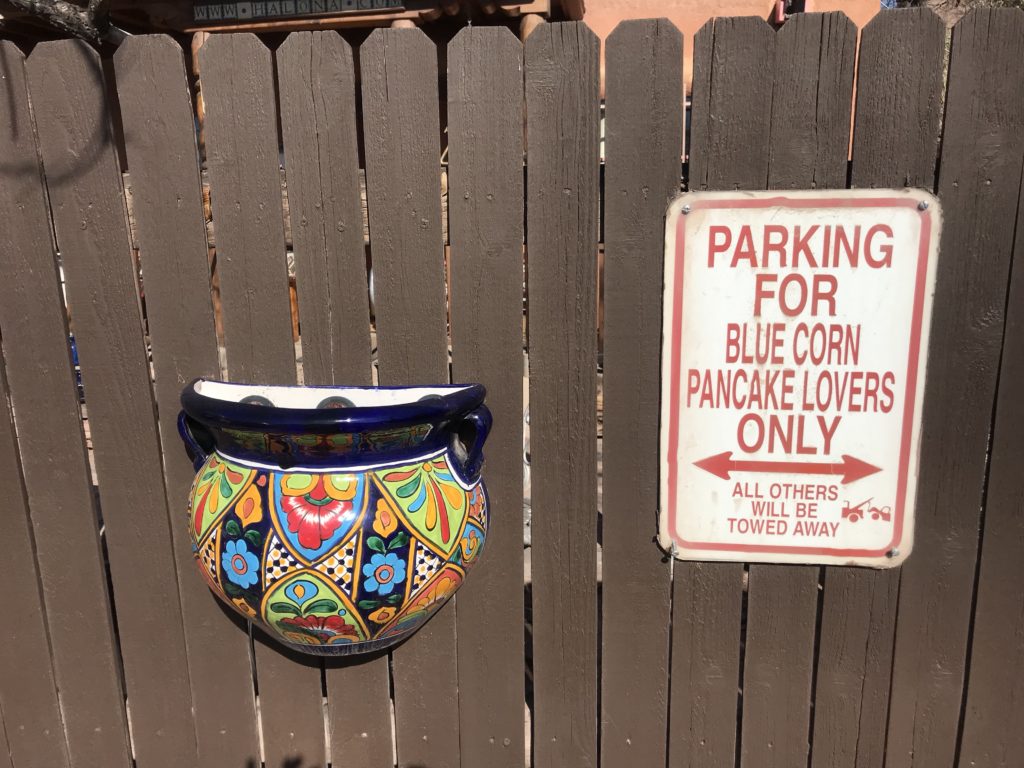 We had reserved our favorite room, #4,
and opened a nice bottle of wine.