June 18, 2019 Day 10 Miles 250
Begin Portland, OR To Walla Walla, WA
Roads Traveled I-84 to I-82 to WA 730 to WA 12
Slept at Hilton's Hampton Inn in Walla Walla, Washington
No Tennis today
The view is a grey, Portland cloudy morning. Coffee is downstairs in the Zeus Café. I'm scheduled for some coaching calls and the phone and internet are working well in the room. I love being able to do this work from anywhere and I love the amazing folks that I am working with.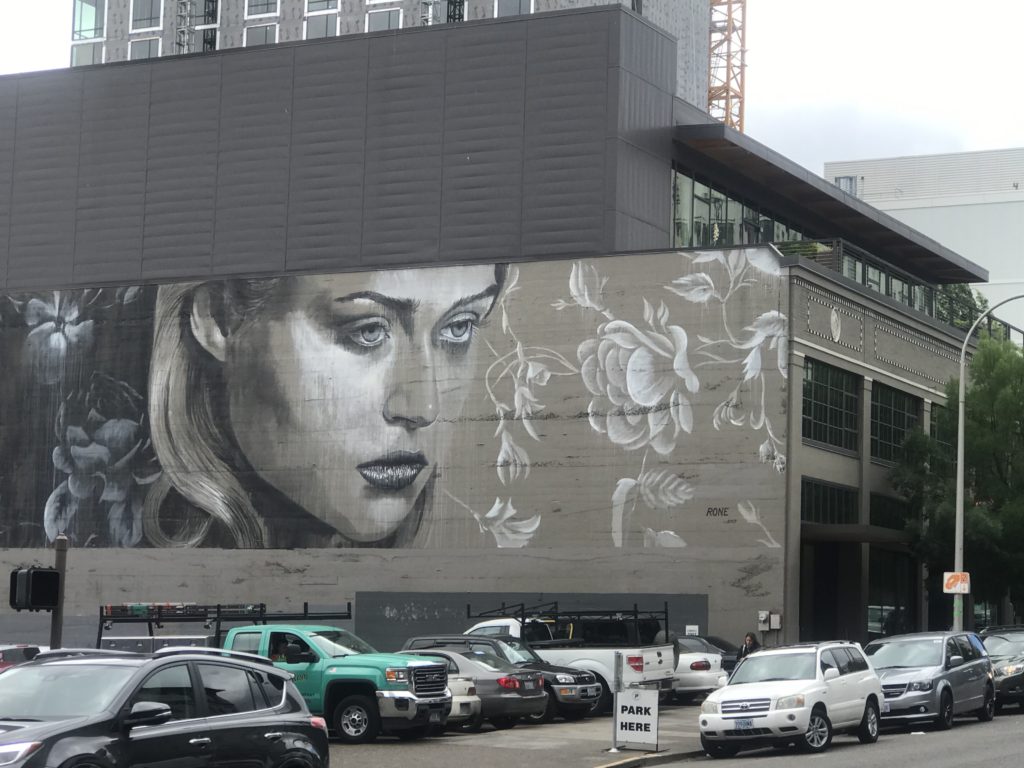 I've got a two hour break between calls. Overnight, Bub has thought of some author's whose books were hard to come by and suggested we go back to Powells. He finds two James Carlos Blake books and is very happy. Happy Birthday, Bub!
Across the street is a Buffalo Exchange Store —An old favorite thrift shop that opened 40 years ago in Tucson and has spread to cool locations. I am very happy—I find three dresses that are perfect casual summer dresses to travel in.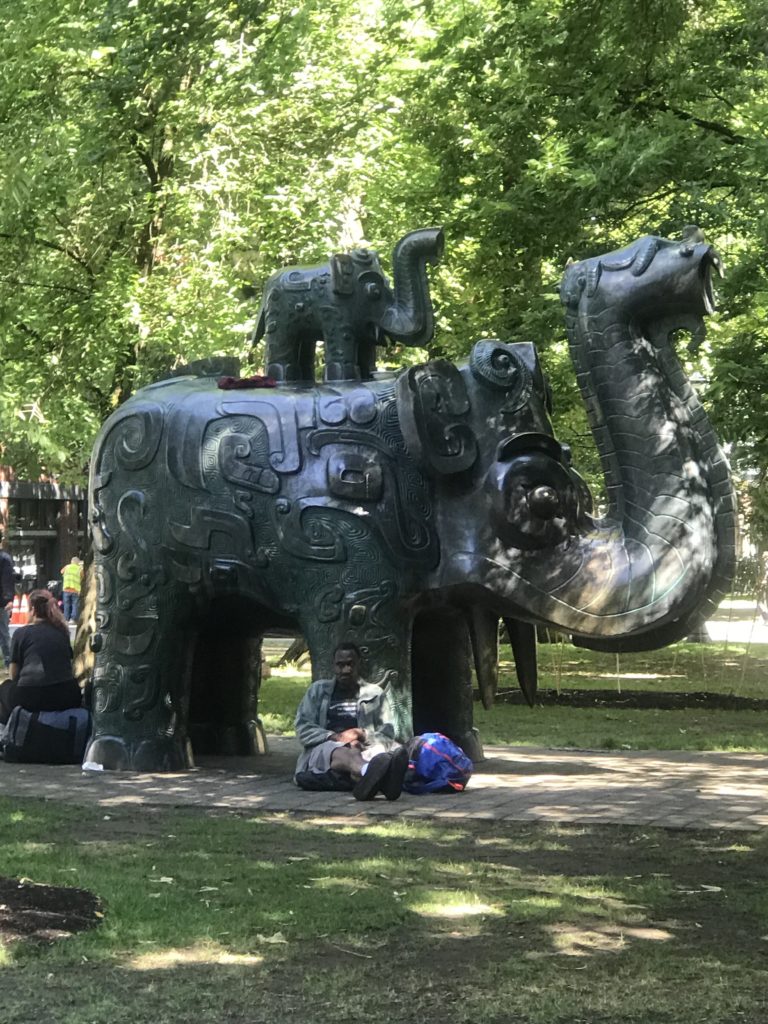 One more coaching call, a little more coffee and it's…..On the road again.
From Portland we head east and drive next to the Columbia River for hours. There is an 8 day Columbia and Snake River Cruise with American Cruise Lines that Bub wants to do one of these days—maybe next summer. Anybody want to go?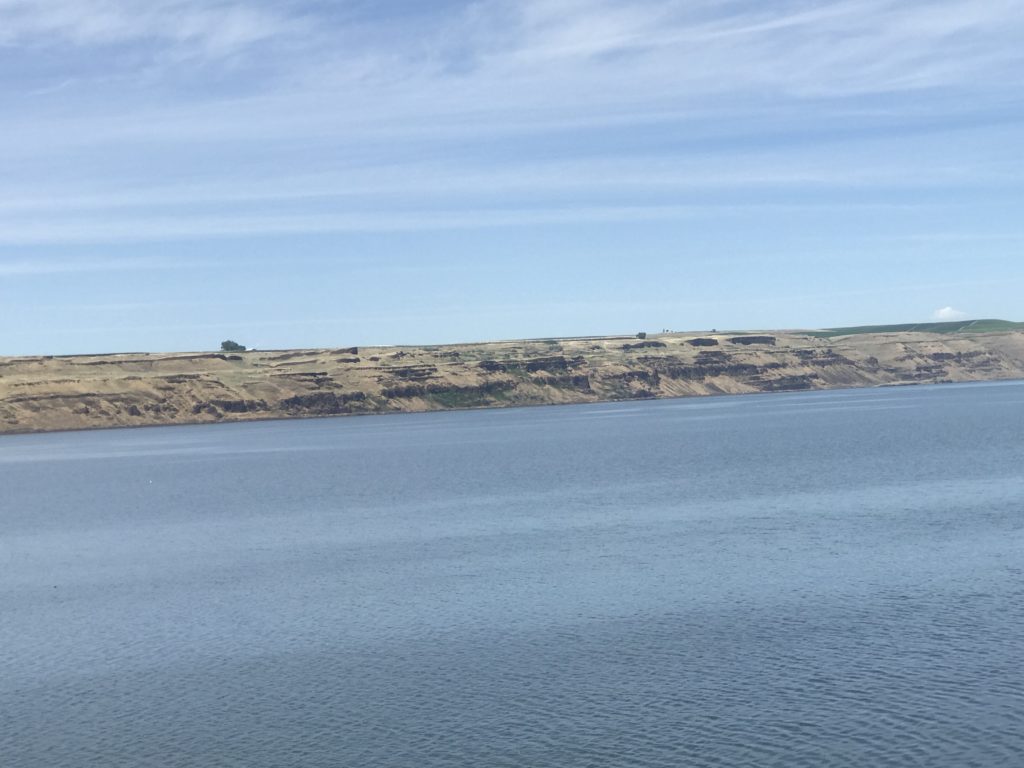 We pass dams and move from forested country to more open rolling hills. Lots of wind and wind generators top the hills.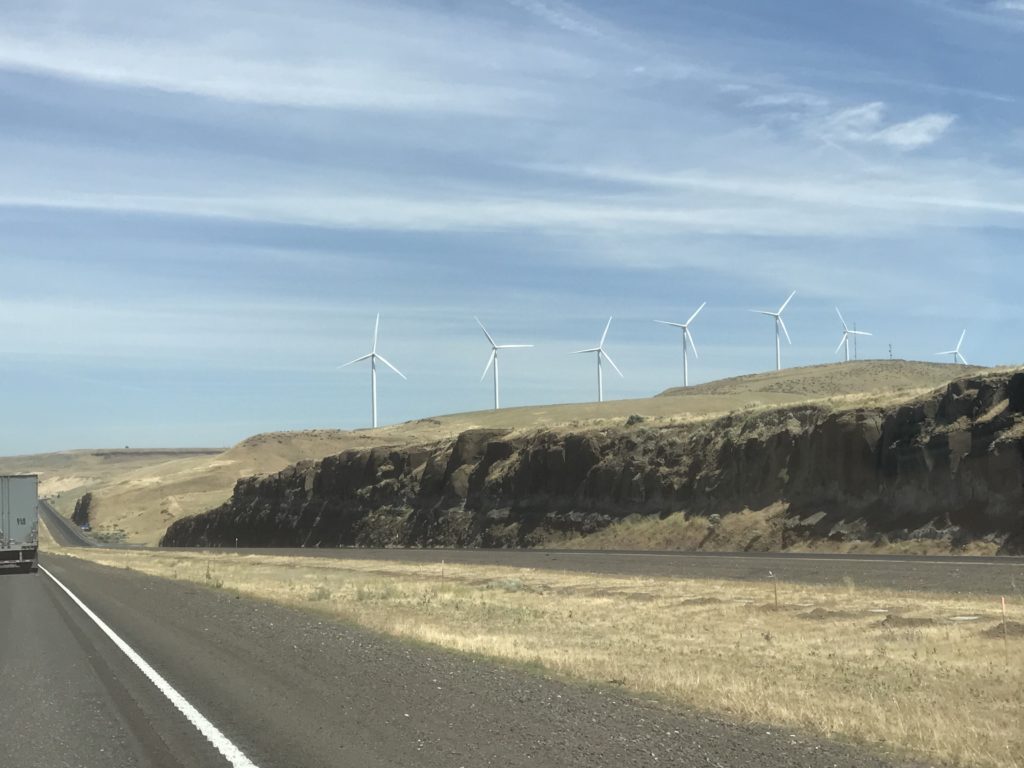 We arrive in windy, windy Walla Walla in time to do some wine tasting at Plumb Cellars—Fine, Straight Wine. I try 8 wines and Bub has a glass of their 100% Syrah. It's good, so we buy a bottle of the Plumb Apropos 25. It has a Plumb Bob on the label which appeals to my retired surveyor.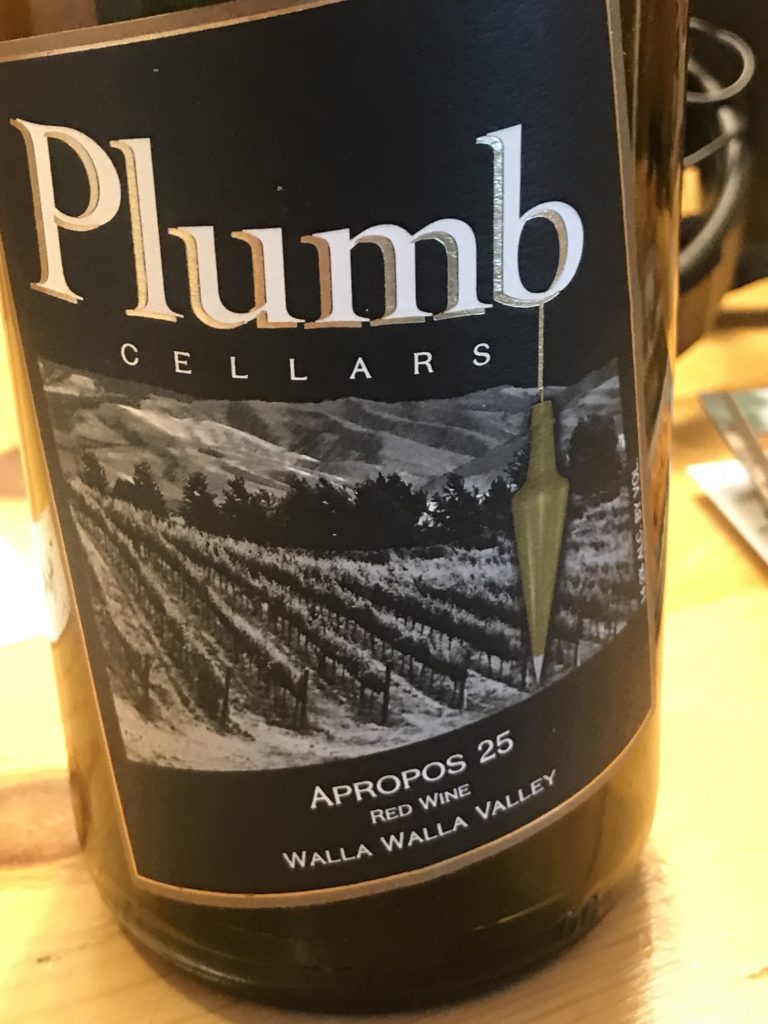 We walk the streets of this cute, little town and window shop. Saw a great T-shirt that said "I'll Never Drink Again." (I've had some days like that in my life). We probably could have spent hundreds of dollars on fun, touristy items, but we were hungry. ( I know…you are thinking we couldn't possibly need food ever again!)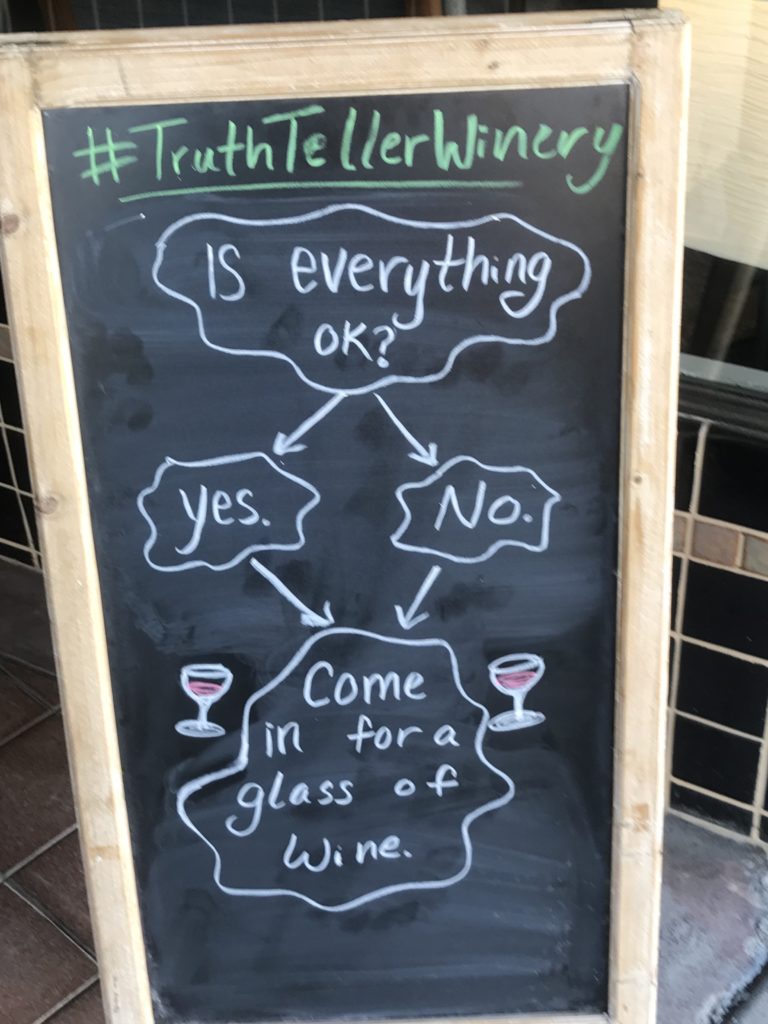 We had wanted to revisit The Whitehouse-Crawford where we had a memorable dinner on our first visit here. Alas, on Tuesdays, they are closed.
The hostess at Plumb Cellars suggested dinner at Walla Walla Steak Company. In the old railroad station, this restaurant shares the space with Crossbuck Brewing. You can sit on either side and order off of either (or both) menus.
We got Oysters (are you surprised?)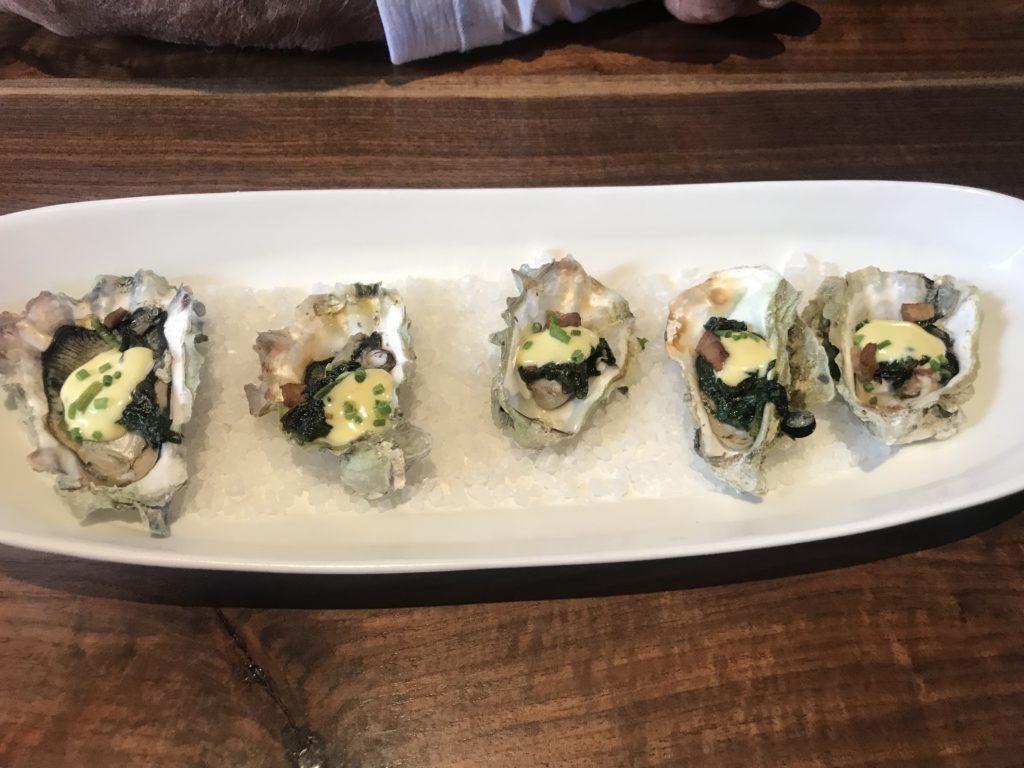 and Scallops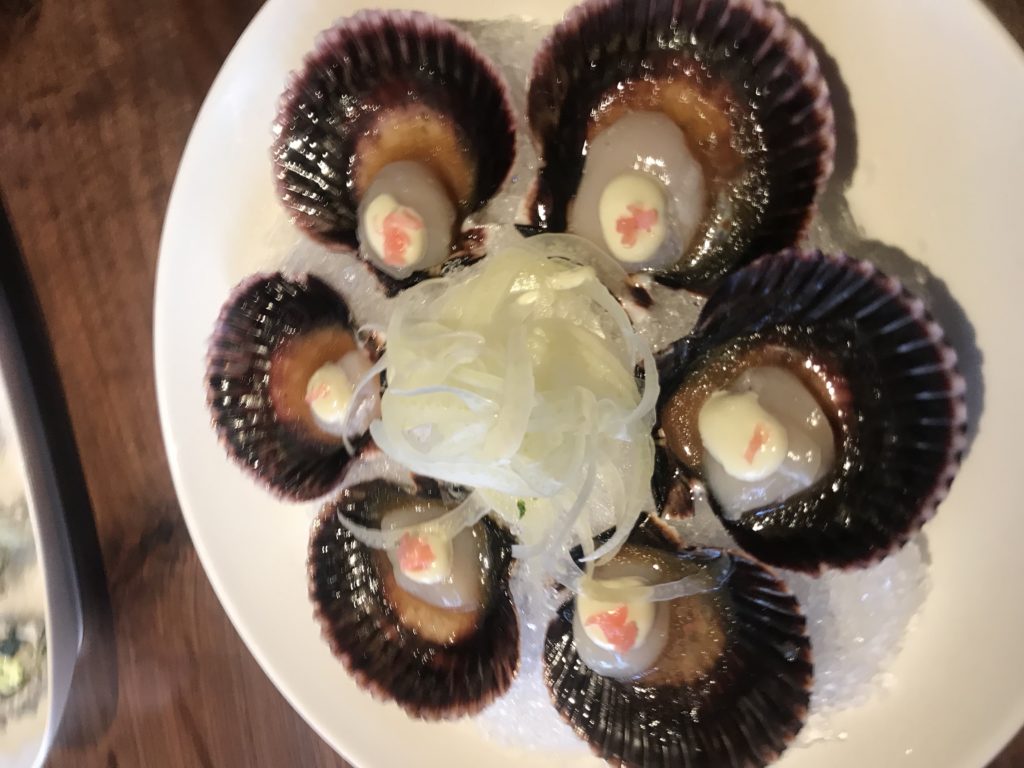 Walla Walla Onion Soup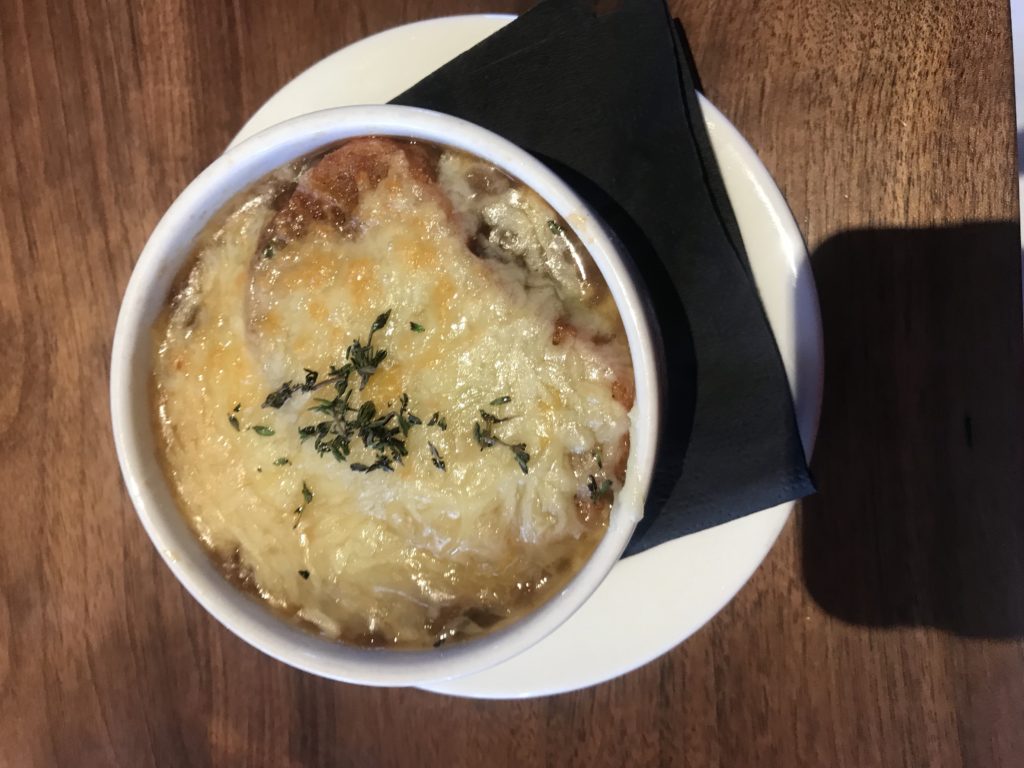 And a wedge from the Walla Walla Steak Company menu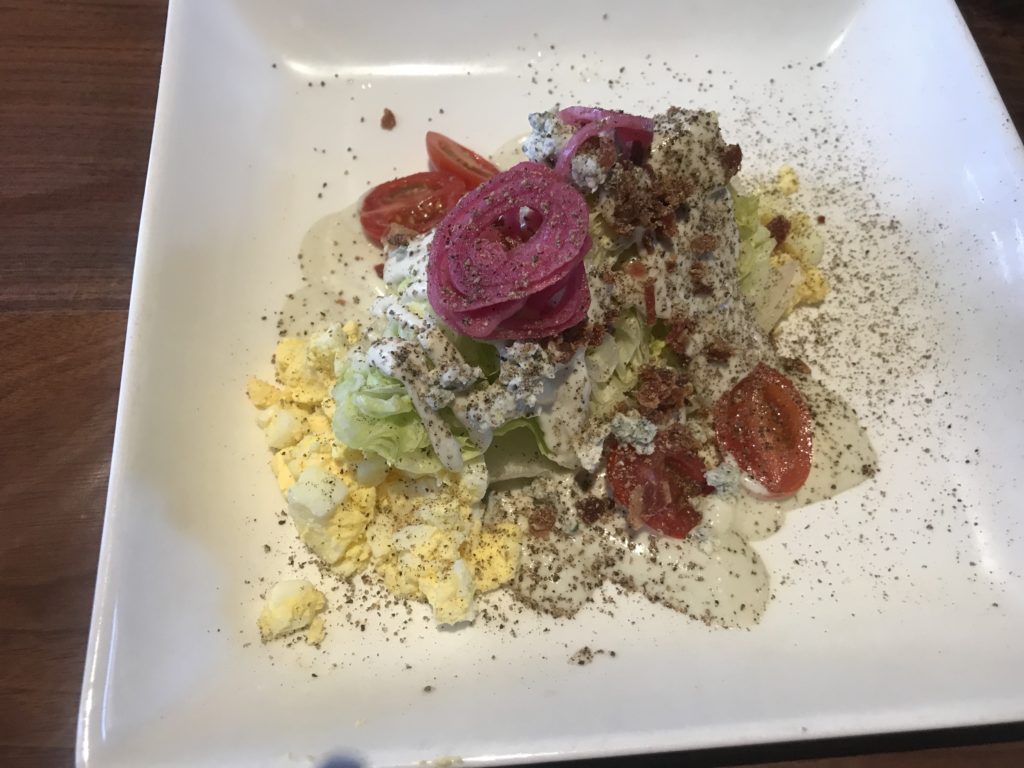 and from the Crossbuck Menu we choose Steak Bites—amazing slices of steak that had been Crossbuck Ale Marinated and served with fries and cocktail sauce, and chipotle aioli. We split this–the picture is just one half of the order.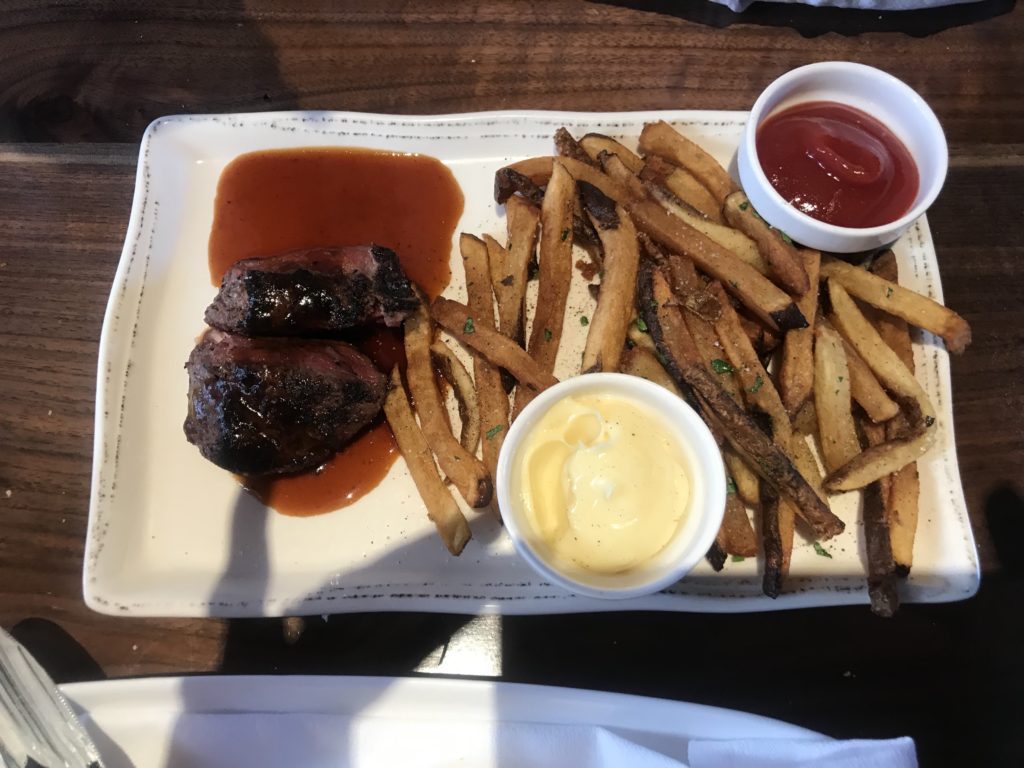 We aren't beer drinkers, but it looks like Walla Walla has a winner in this outlet.
Back at the hotel, we unwind in their very warm Spa. Ahhhhhhh……
Another perfect day.