June 17, 2019 Day 9
Road Trip Pause Day in Portland, OR
Slept at McMenamins Crystal Palace Hotel
Tennis 6-3
The view from the Hampton Inn's 7th Floor windows was grey and cloudy skies. I guess this is a normal Portland morning—about 60°. Morning coffee and a coaching call start my day. The complimentary Hampton Inn breakfast fueled us with lots of fruit and scrambled eggs and bacon. Then we went off to find Voodoo Donuts.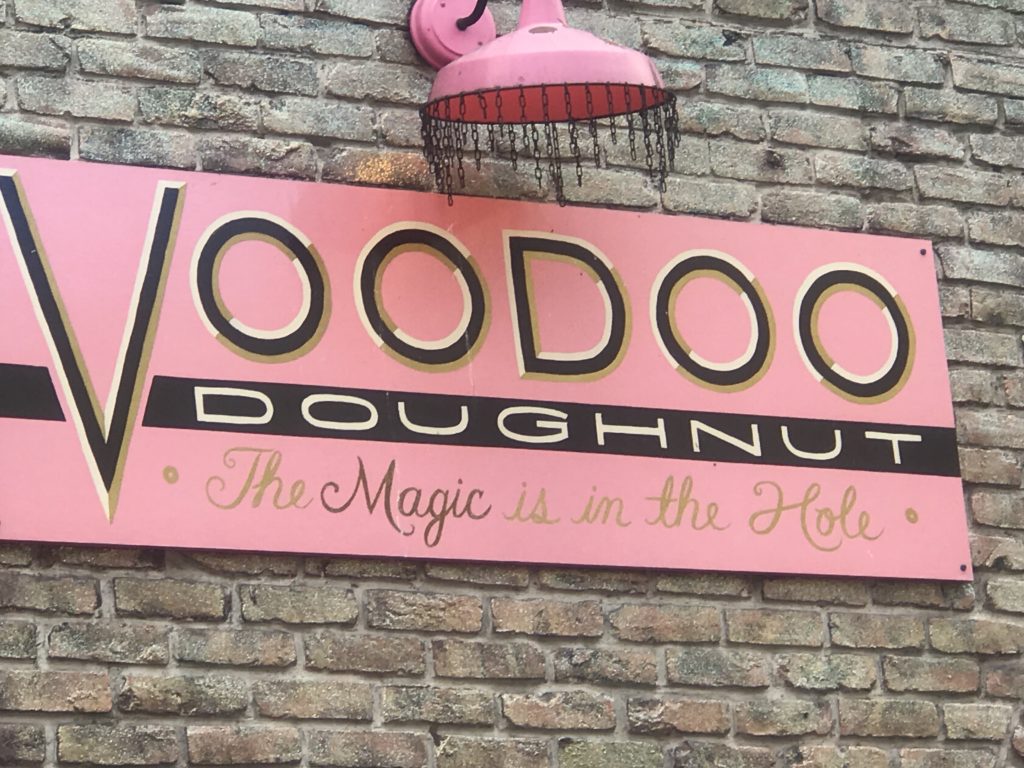 The walk was about a mile, through streets with homeless people chattering to themselves or panhandling.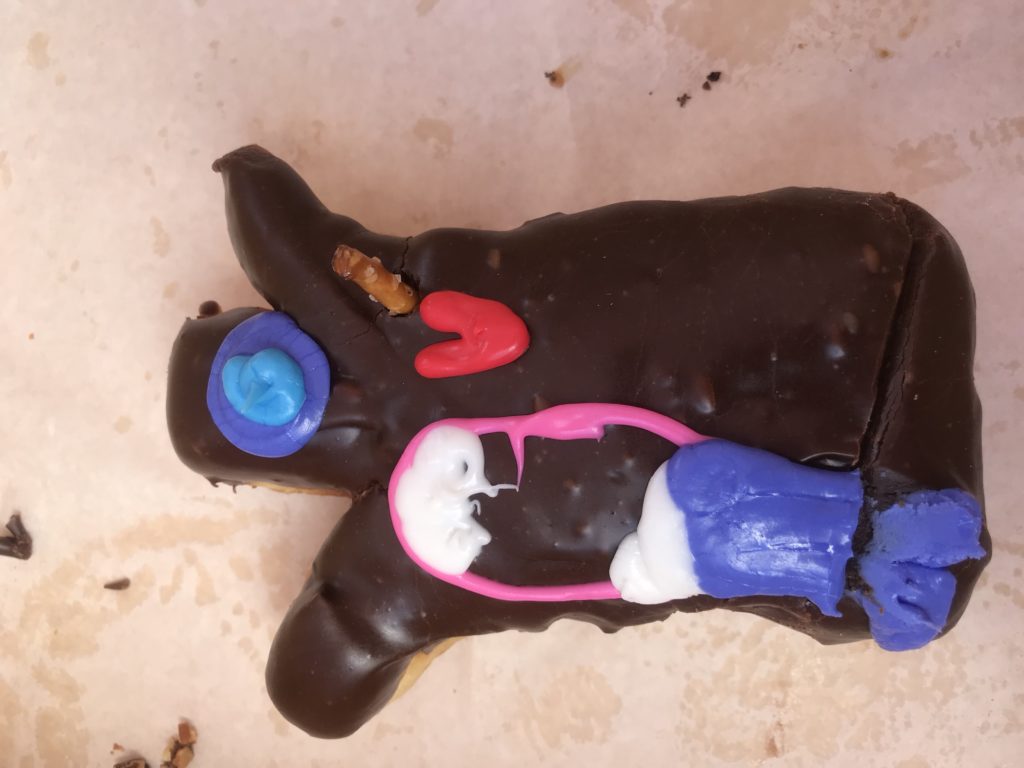 Voodoo Donuts has quite a line and inside the carousels are filled with creative concoctions. I thought we were just each getting a donut, but we ended up with six! Their slogan is, "The Magic is in the Hole."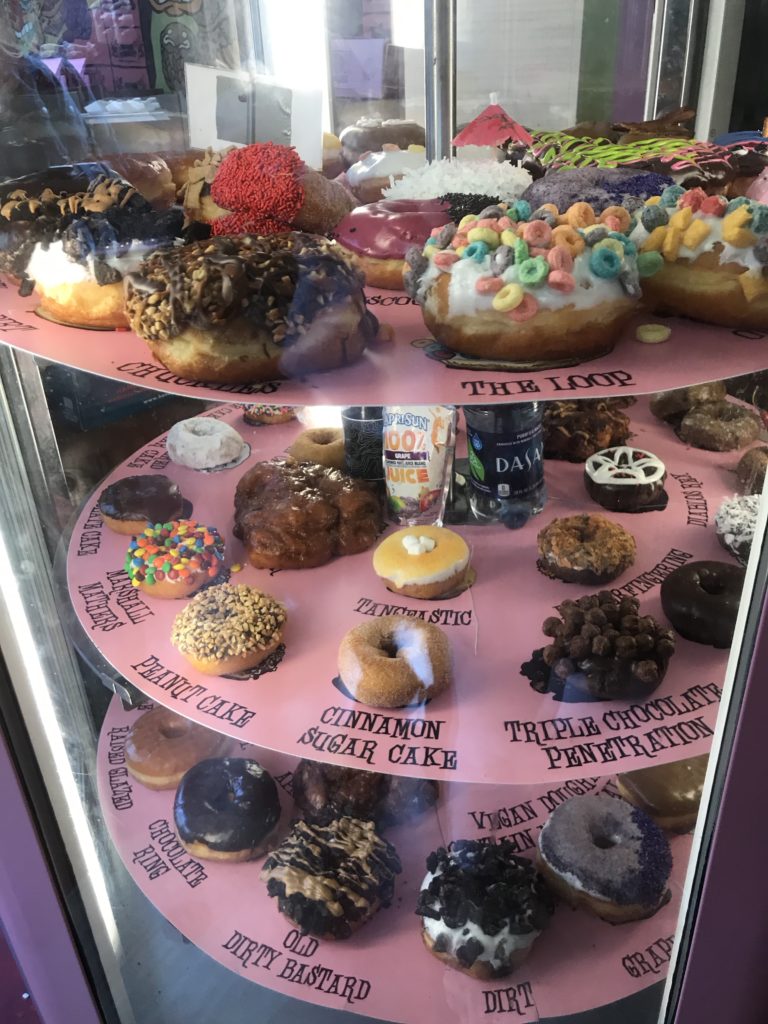 We walked back towards tonights digs, The McMenamins Crystal Hotel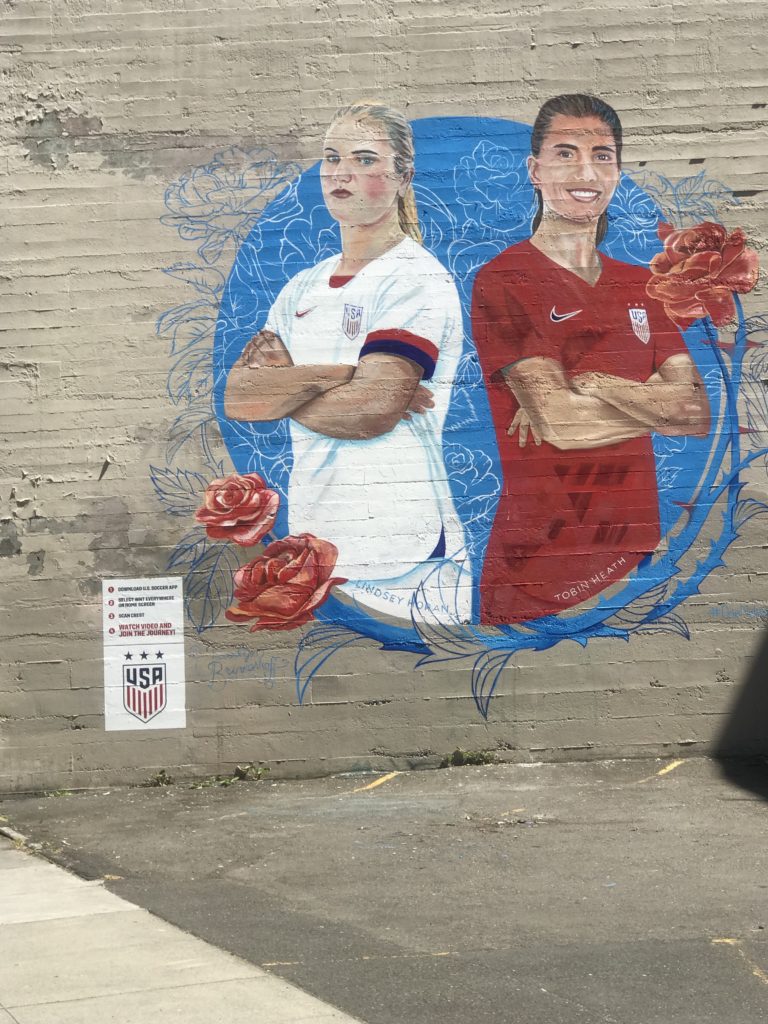 On the way, was the Powell's City of Books with new and used books on three floors. A bit overwhelming, we wandered the aisles but didn't buy anything. Open since 1970, Powell's is the largest independent bookstore in the country.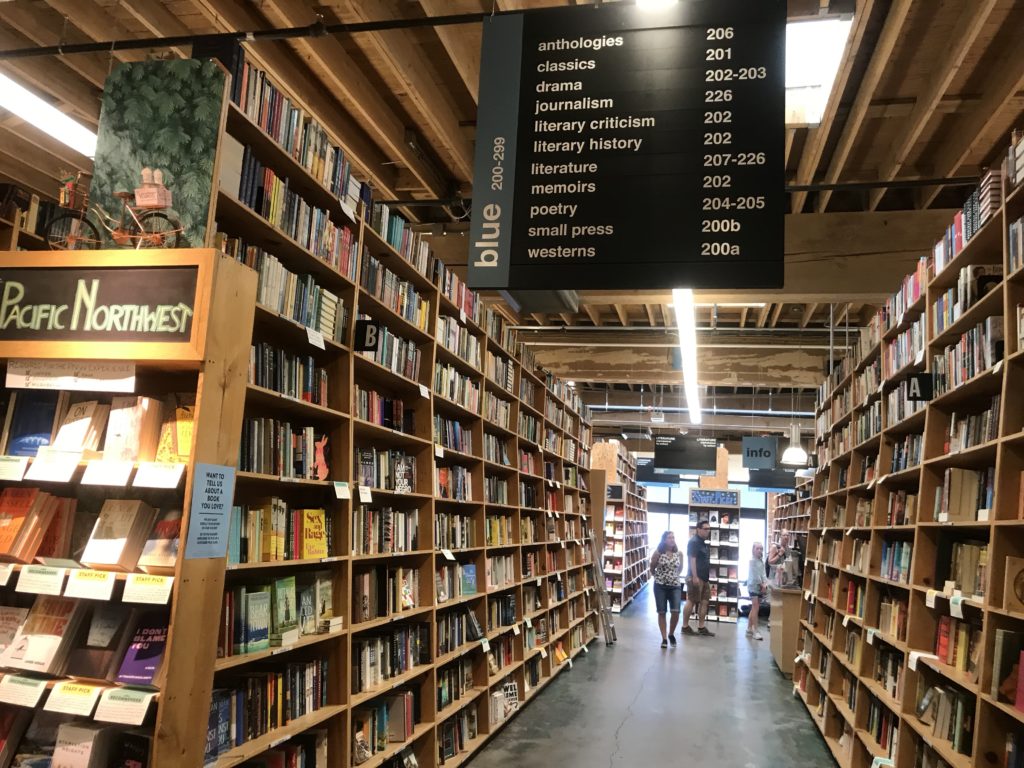 We walked back to the Hampton Inn to pack up, check out and get the car. Parking is expensive ($38 overnight). There is some on the street parking, but when we checked in, we were advised not to leave anything—even an empty bag in the car if we parked on the street, because they would break the windows to get in!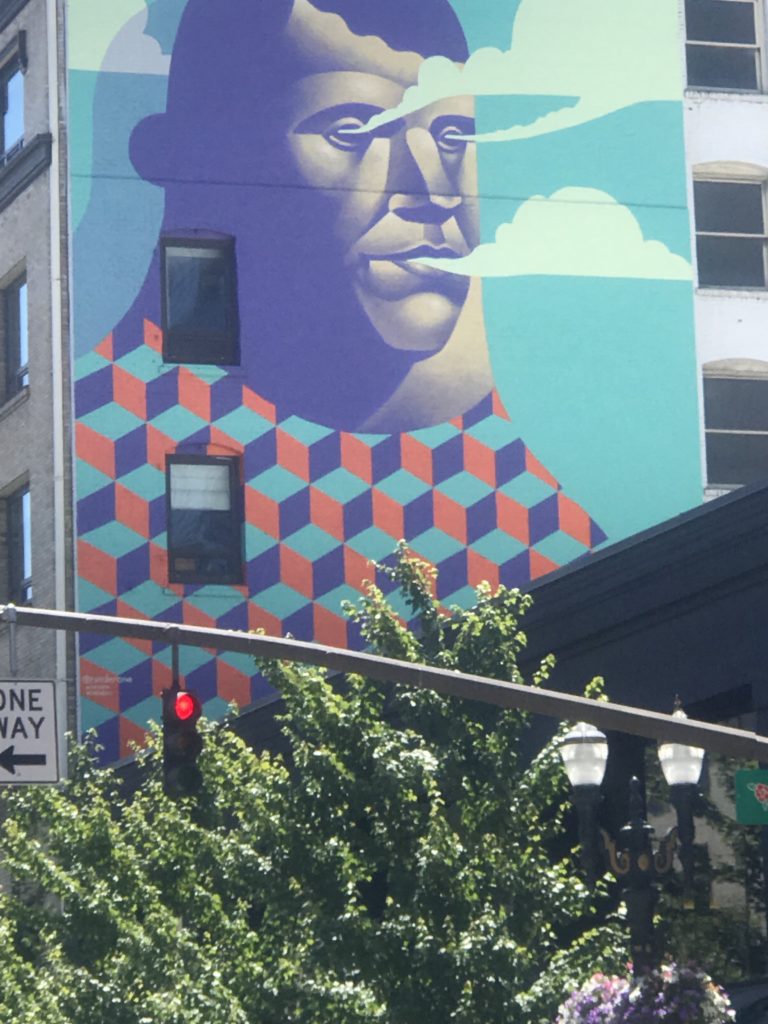 The skies have turned sunny. I found tennis courts in Washington Park, about 3 miles away. I didn't, however, save the map of the location and just asked Google maps to take us to the park when we started driving. This was a mistake (or should I call it a detour?). The 160 acre park houses the Zoo, the Rose Gardens, and miles and miles of trails and so signs for tennis courts. We got totally lost and Sprint roaming was sucky and no help at all. I'm mad at Sprint anyway because after only 3 days on the road, my roaming data is used up and won't be reset until June 28. Finally, I drove out of the park and tried my search again with success. Life on the road is an adventure!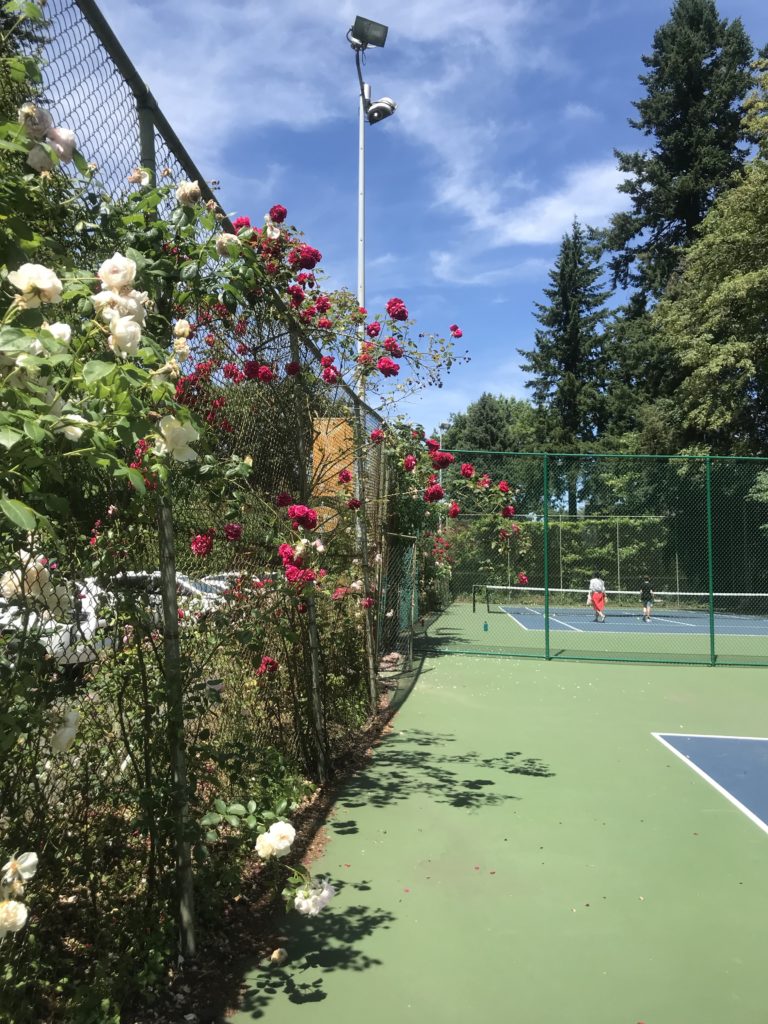 Next, the challenge was finding a place to park. This end of the park was very, very busy. Finally we found a spot that said "Permit Only" and decided to risk it. It's noon and the sun is high and right where I toss the ball to serve. Just brutal. I do win three games surrounded by gorgeous and fragrant roses. Bub wins 6-3. He tells me later that the trick is not to toss it so high. Lesson learned!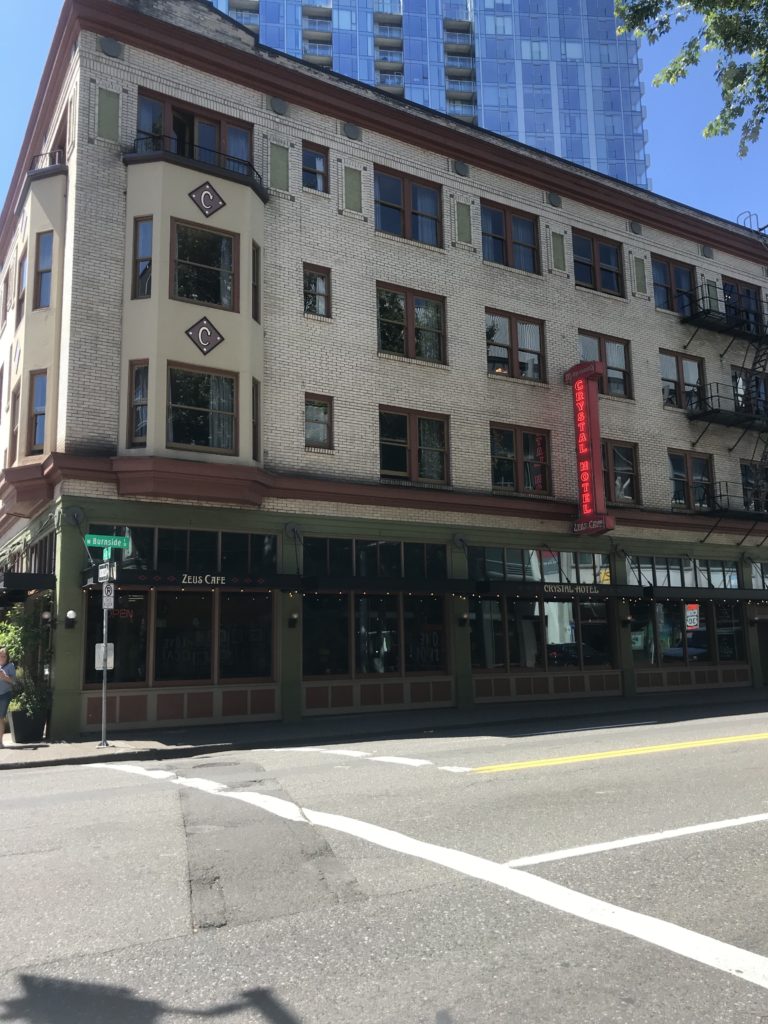 We head back to the Crystal Hotel. McMenaminshas built a chain of 12 eclectic, unique hotels with amenities such as an onsite brewery, a movie theater, a full-service spa, gardens and orchards, a winery, soaking pools, live music and more – along with comfortable guestrooms, original artwork, restaurants and pubs.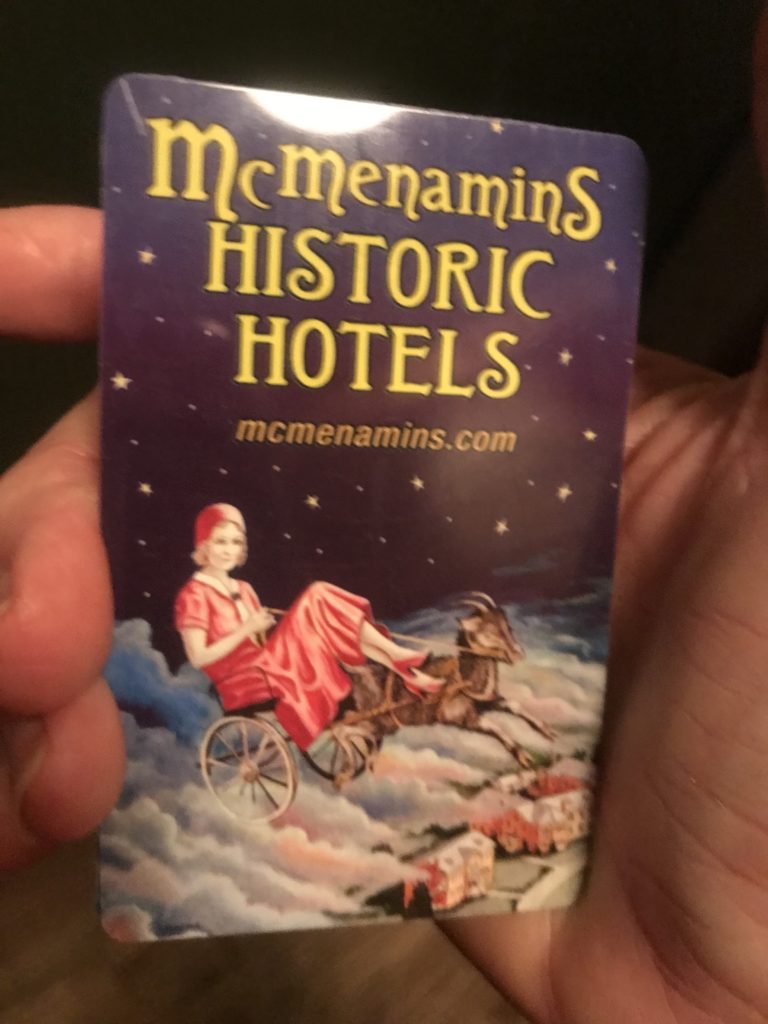 The Crystal Hotel boasts a soaking pool which calls my name after all the walking and tennis. A warm 101° relaxes all tightness and any disappointment in the tennis score.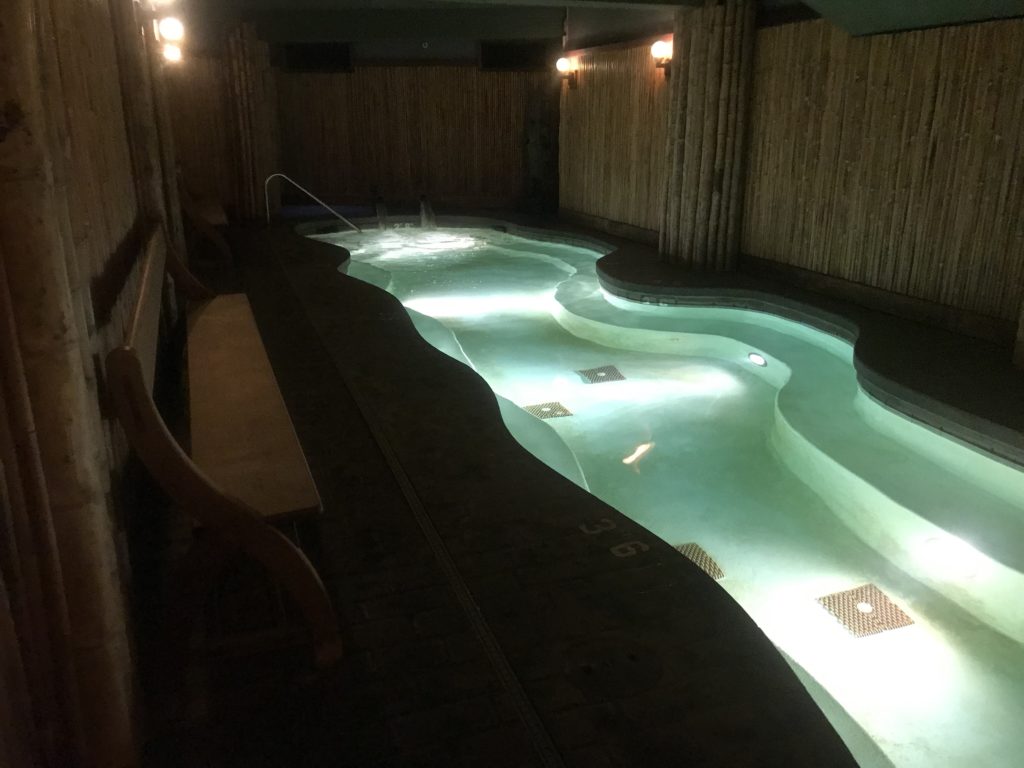 Happy Hour at Zeus Café has started and we discover oysters for $1.50 and discounted wine. Bub is happy. They have one of my favorite champagnes, a Gruet Rose from New Mexico. We accompany this with wings and are happy campers.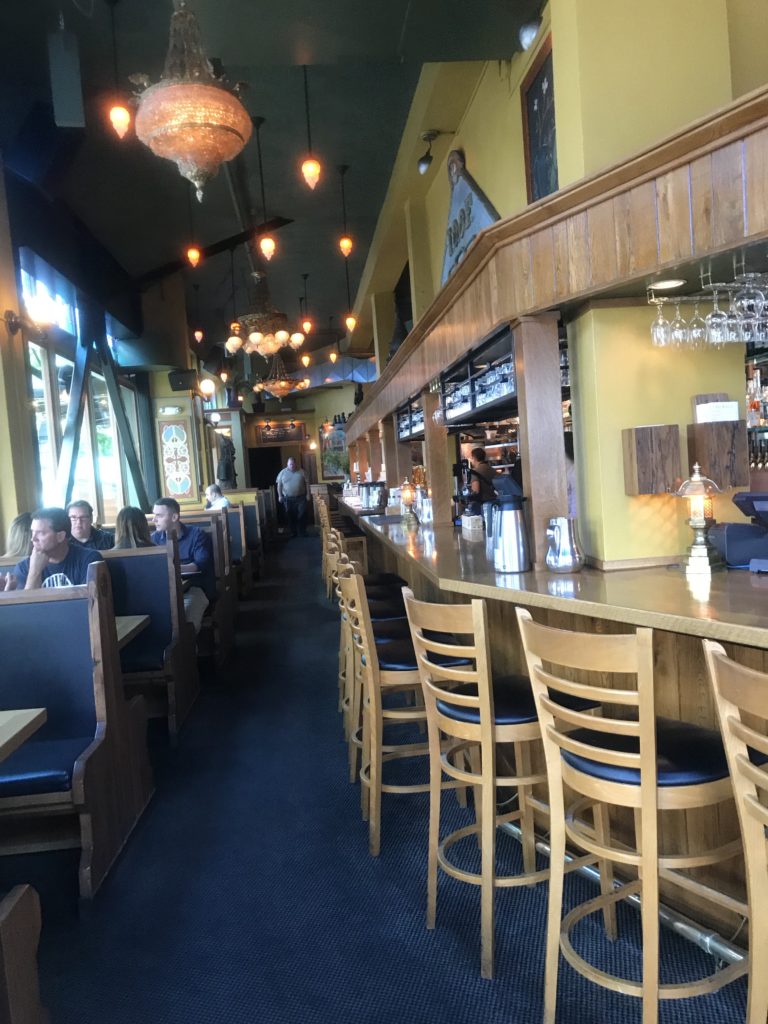 Our room in the hotel comes with a bath across the hall. Every room is themed and painted and decorated and comes with robes for the soaking pool. We have a view complete with transients on the sidewalk below. We are grateful we stayed tonight and not last night, as the partying from the Gay Pride Parade had bands playing in the streets here.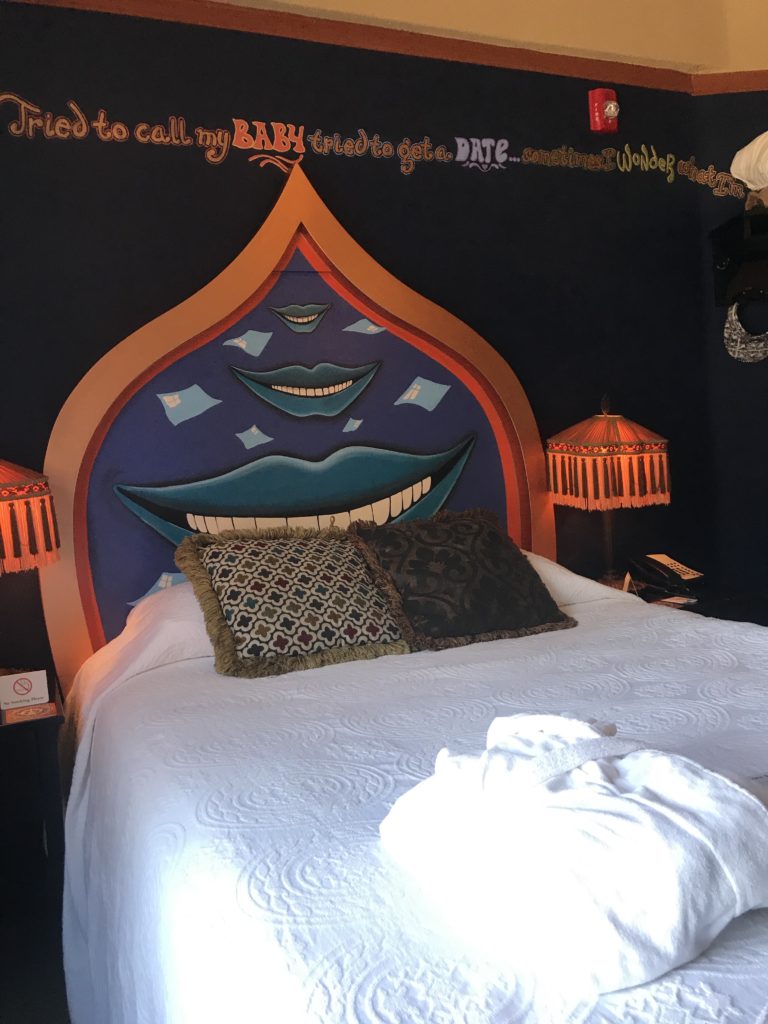 Life is good.