June 22, 2019 Day 14
Miles 300 Begin Kalispell, MT To Polaris, MT
Roads Traveled MT 93, MT 200, MT 93, I-90, MT 93, MT 43, MT 287, Mt 73
Slept at Elkhorn Hot Springs Lodge, MT
Tennis in Kalispell 6-2
The view is more grey skies, but no rain. The Grand Hotel has a yummy breakfast with quiche, berries, oatmeal and some luscious breakfast breads of cinnamon, or chocolate or butter.
Off to tennis again at the Flathead Valley Community College. Bub is in good form at this altitude and wins 6-2.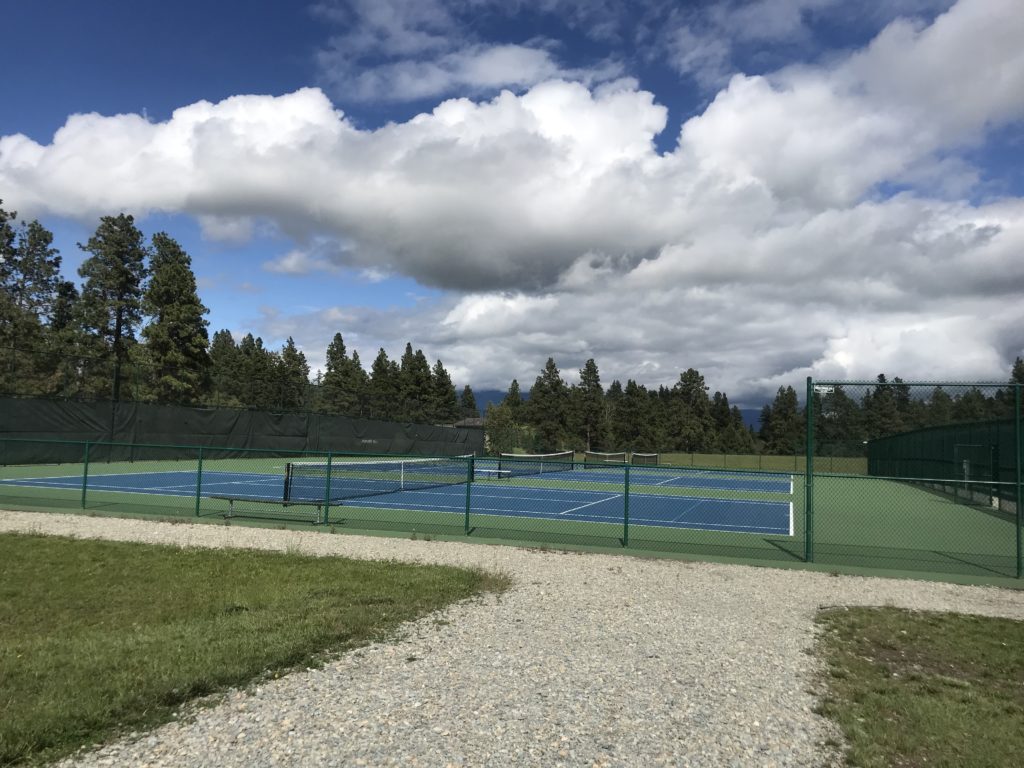 In the parking lot of the campus is home to the Kalispell Saturday Farmer's Market. The trip itinerary was timed to attend this. Bub wants to buy more Huckleberry jam. He now has 7 jars to get him through the year. I buy some sugared almonds and earrings.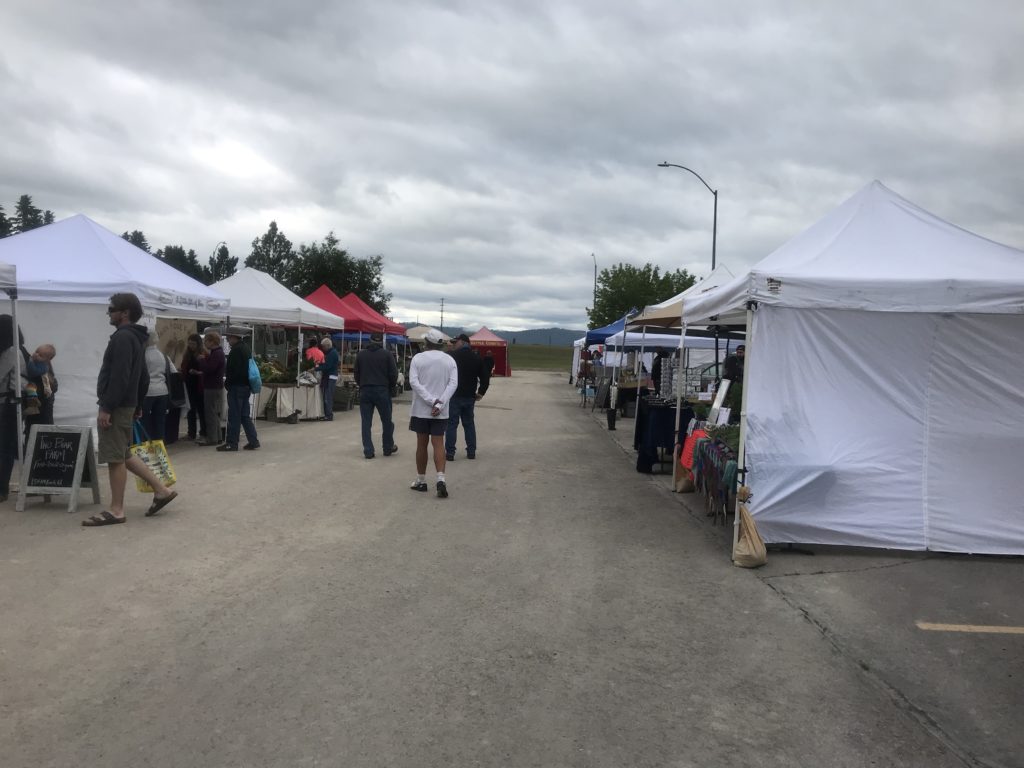 There are some amazing wood carvings and ironwork and lots and lots of produce. Bub also gets tomatoes.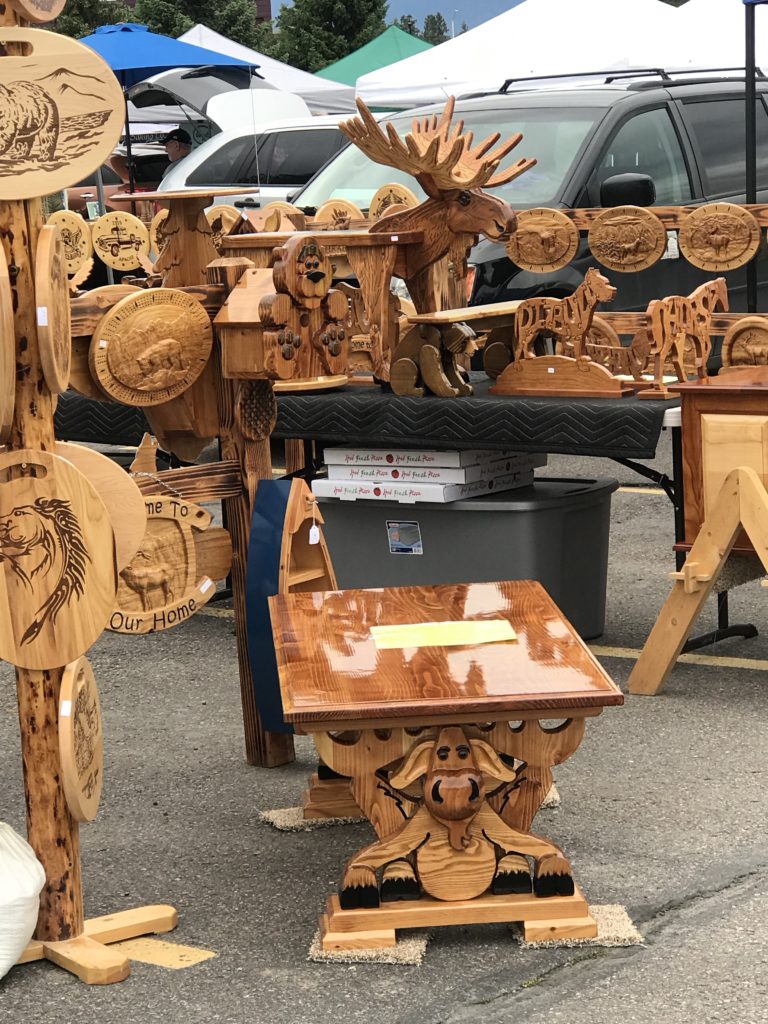 This is as close as we'll get to Glacier National Park. The Going-to-the-Sun Road is still closed due to snow, but we had traversed it last year.
When we returned to the hotel, the Kalispell Big Shindig Show was in full swing with three blocks of beautifully restored classic cars.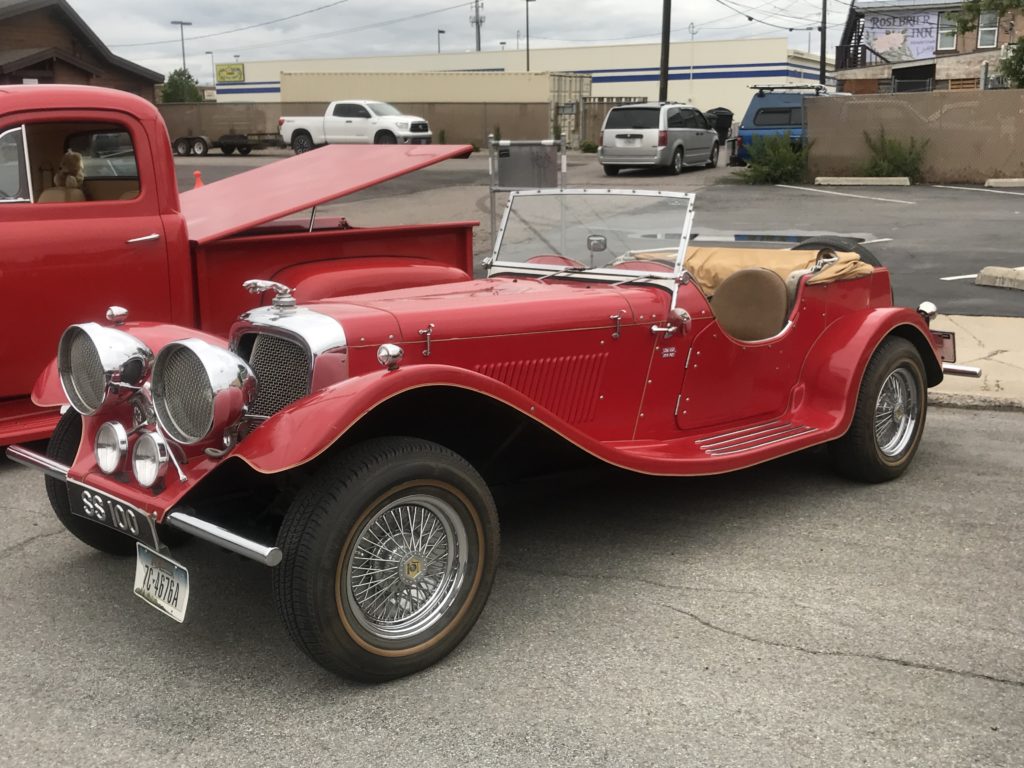 Our "on the road again" trip today takes us south on the west side of Flathead Lake and then on south to Missoula.
In Missoula we have lunch at the Shack Cafe with my good friend, Yvonne Coelet. Yvonne is a Realtor who moved from Arizona's White Mountains to the whiter Montana Country a couple of years ago. If you need a broker around Missoula, Yvonne is your gal!
There was a sign in the hotel that sums it up.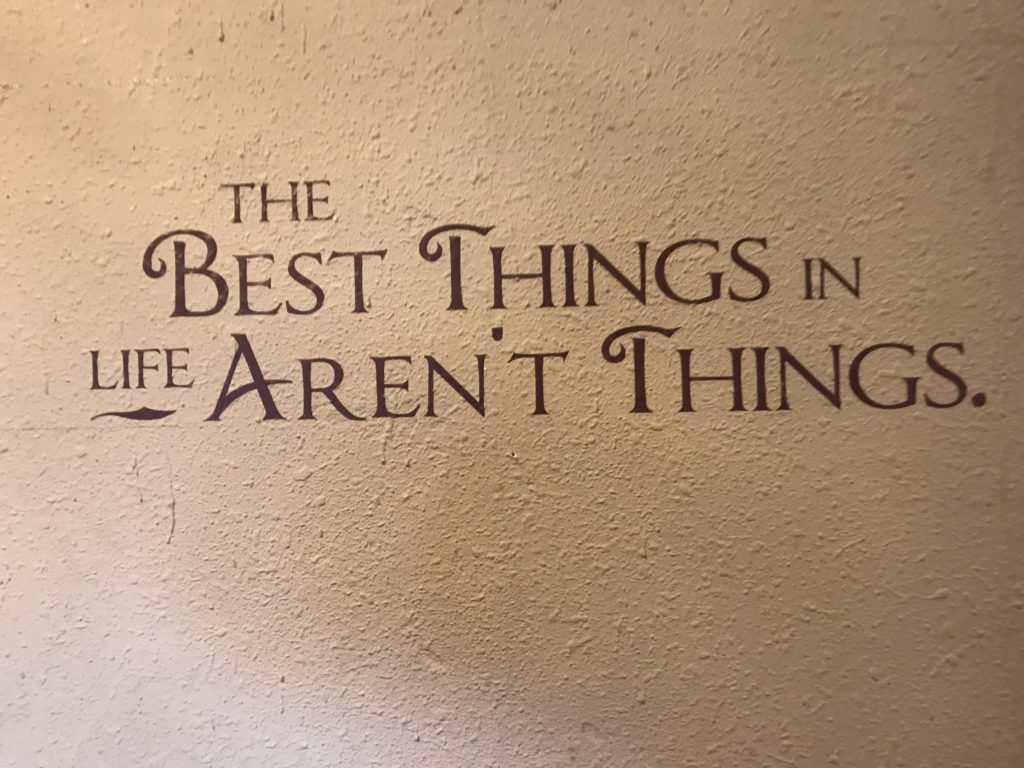 We have 3 more hours driving mostly south to tonight's hot springs. The skies have cleared and it is sunny and about 60 °. There is little traffic as we cruise through wide open Montana fields. The distant mountains are still topped with snow. We speed by a field filled with Buffalo, but there is no where to pull over for a picture. A 5 mile stretch near Wisdom has hillsides with only burnt trees from old forest fires. Hundreds of little 3 ft. high trees are filling the hills beneath. Fire danger today is only moderate. I'm sure the rains are good in this regard.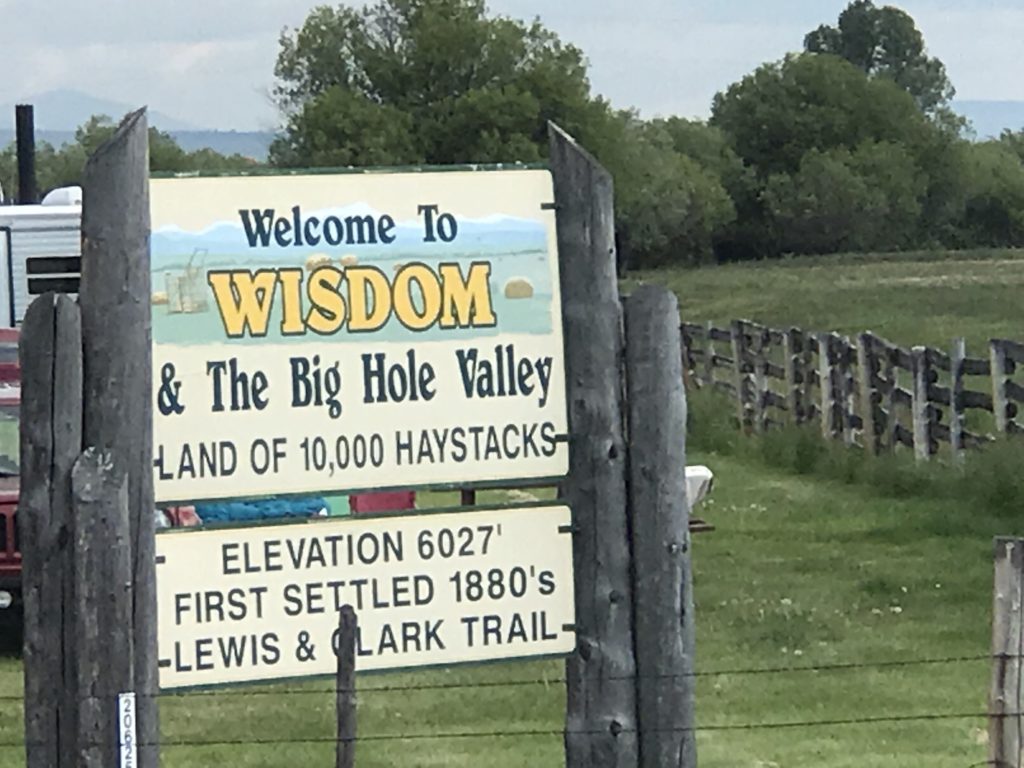 We go over two 7000' passes on our way to Polaris. Even though we are on two lane winding roads, the speed limit is mostly 70 MPH.
Cows! Cows! Cows! Everywhere. Makes you wonder how they feed them all in the winter.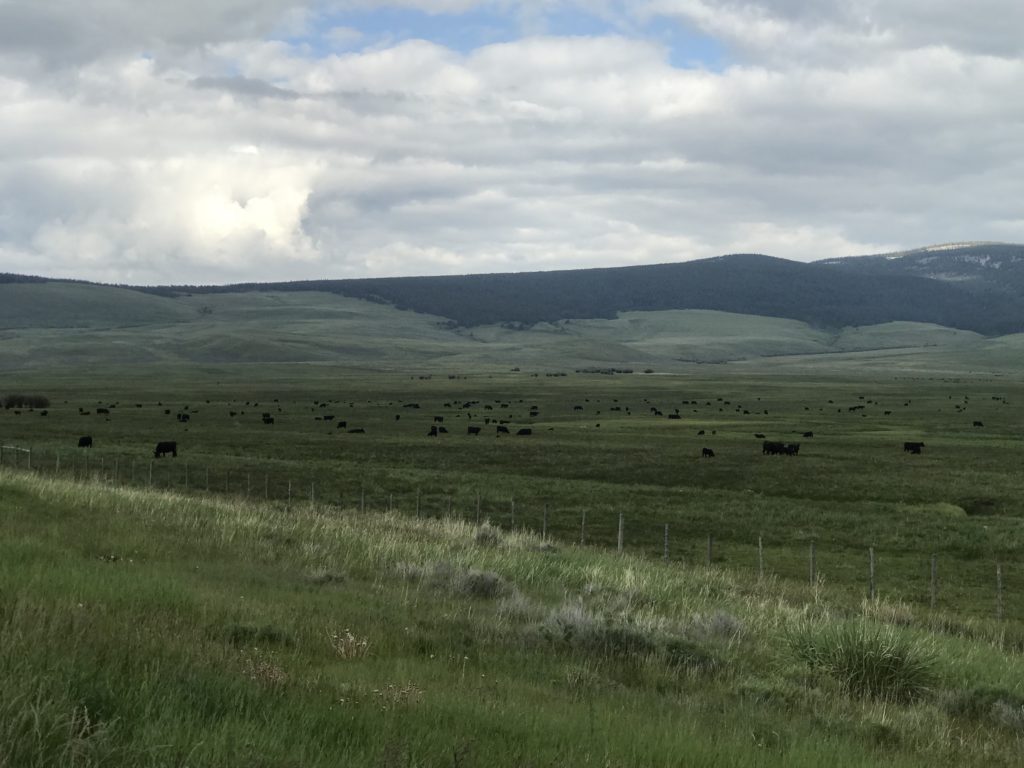 I'm cursing Sprint again for the inability to use maps. The car's navigation system is working. Thank you, Mercedes! And, Bub has his paper maps. Nice to have back up.
We still have a hard time finding Elkhorn Hot Springs. A little north of Polaris, we finally see some signage until 3 miles out. We arrive around 6:30. It is raining lightly.
The Hot Springs consist of two pools that are both in need of a paint job. It's so cold and I am tired from driving and thinking wine sounds better than getting wet outside!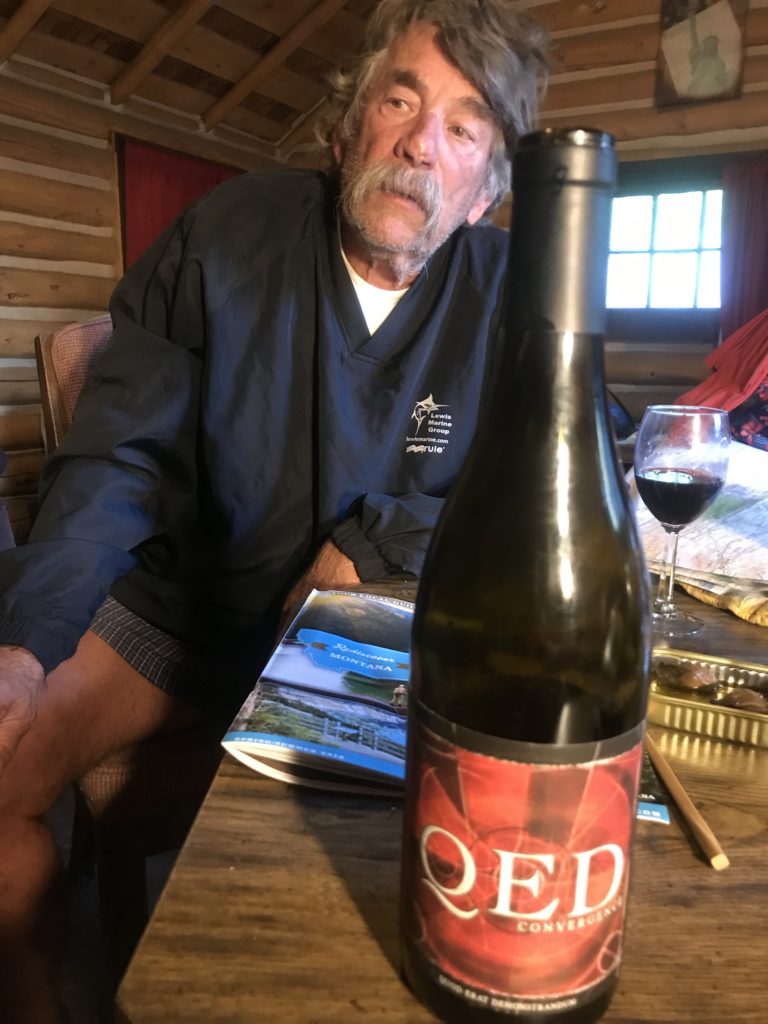 We have reserved a cabin because I thought it would be better than the lodge rooms with shared bathrooms. When we get to our cabin, we discover a couple of beds, a table with chairs, a lounge chair a refrigerator and wood stove. It has gotten cold (about 45°) partly because of the elevation and partly because the sunny skies have turned cloudy again.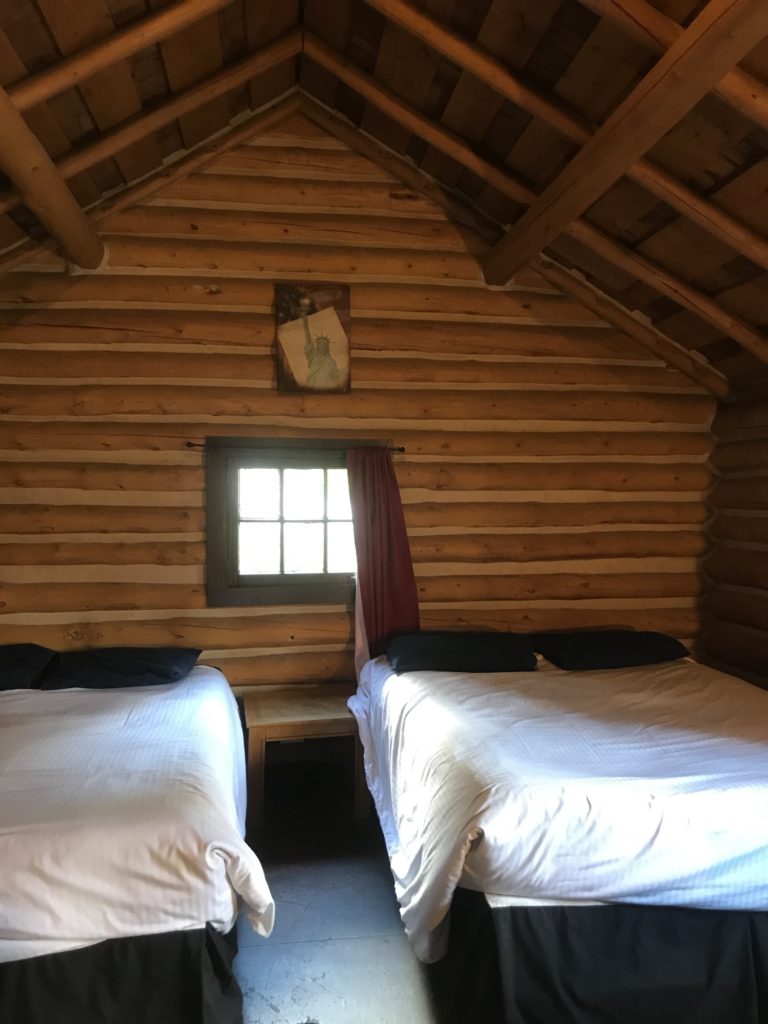 So, what is lacking?
Well….there is no bathroom or thermostat. There are outhouses strategically placed among each 3-4 cabins. I hadn't been prepared for this, but it is certainly an adventure!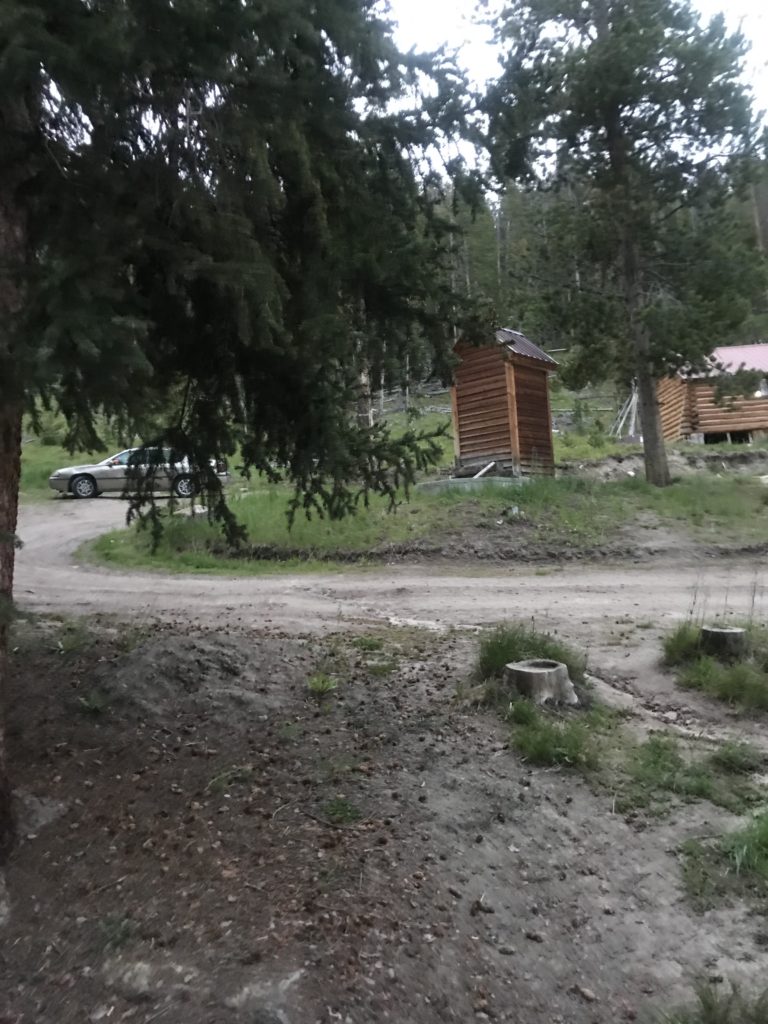 We light a fire in the stove and, after about an hour, the cabin gets toasty.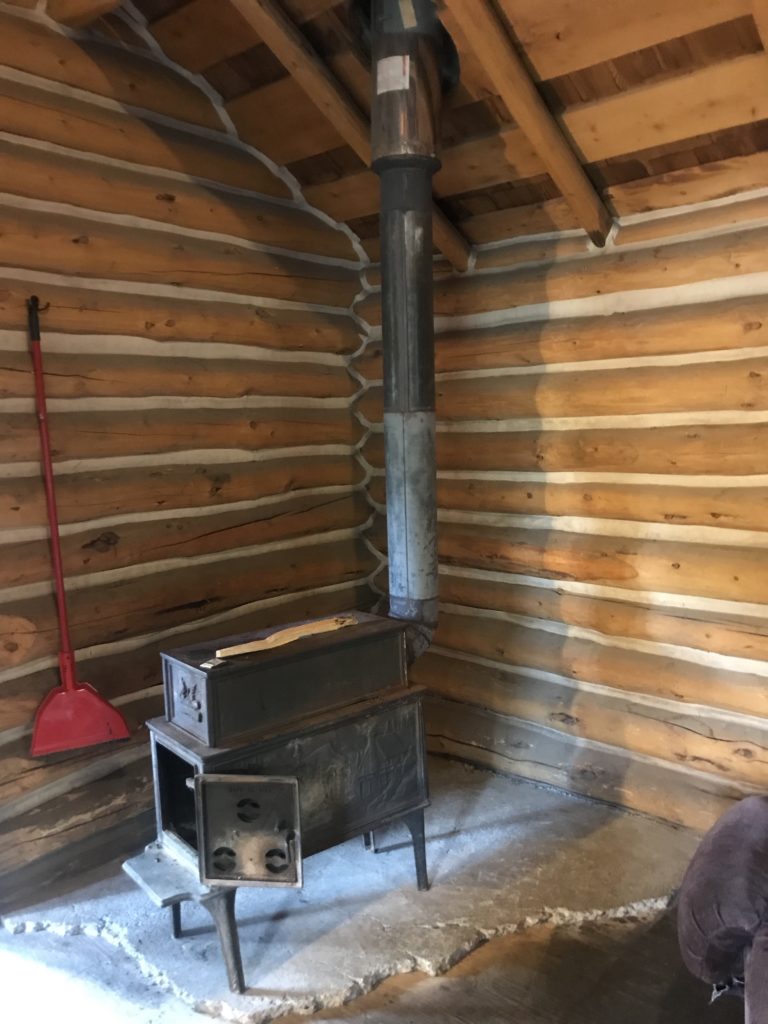 Picnic time again. Good thing we are well provisioned! Cheese, oysters, salami, wine and crackers. I have the rest of my steak salad from lunch.
We have shelter and hot springs and love!
All is well.