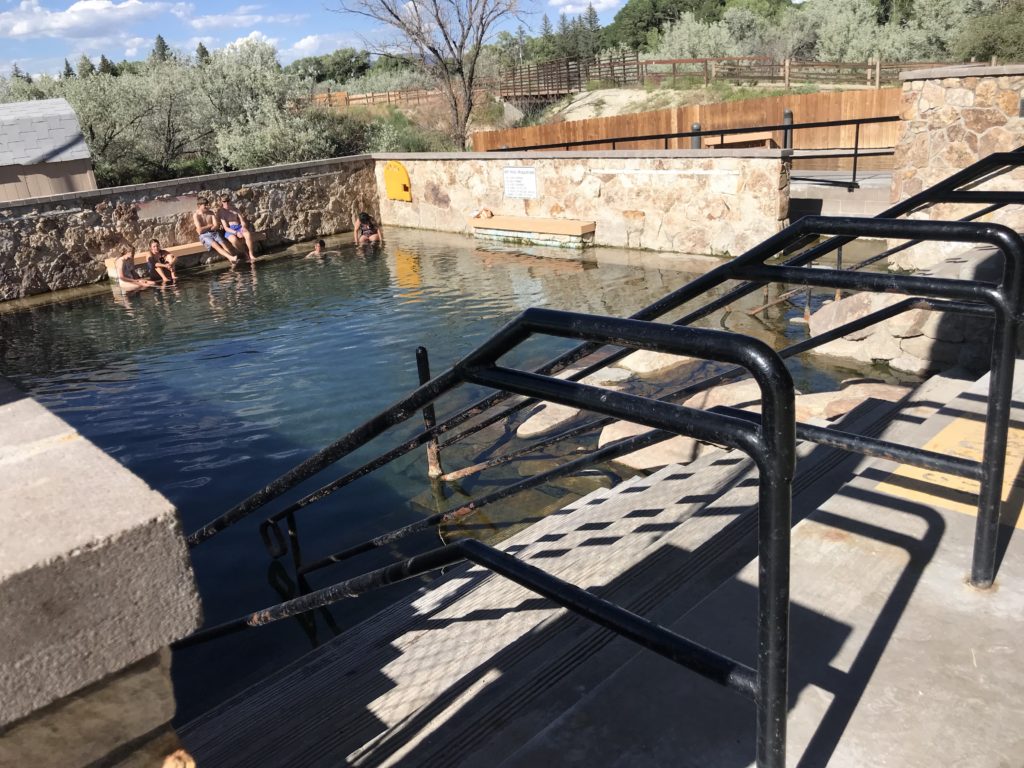 July 4, 2019 Day 26 Road Trip Pause in Saratoga, WY
Sleeping at The Wolf Hotel, Saratoga, WY
Tennis 6-3
The view today starts with tennis from Wimbledon around 6 AM. We see Roger Federer win. Bub is happy to have Cable TV with tennis since we have none at home.
It's Fourth of July in Saratoga and there are activities all day, beginning with a pancake breakfast and then a parade. Pickup truck and golf carts are decked out with flags and patriotic revelers.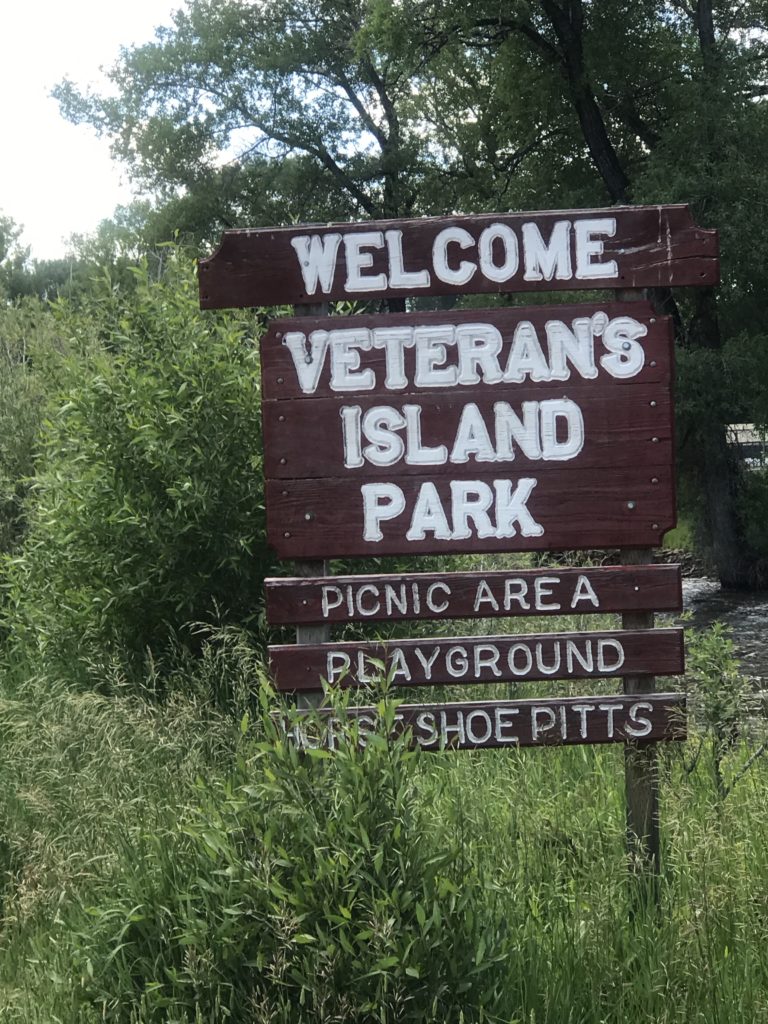 I had Googled tennis courts in Saratoga and there was supposed to be one on Veterans Island Park. When we got there, we discovered it had been turned into a skate park with ramps.
We did find one a block away at the Saratoga Hot Springs Resort. The surface was a funny plastic that we had played on in Hawi on The Big Island. Between the funny surface and the altitude, balls bounce high and funny. Bub pulls off a 6-3 win.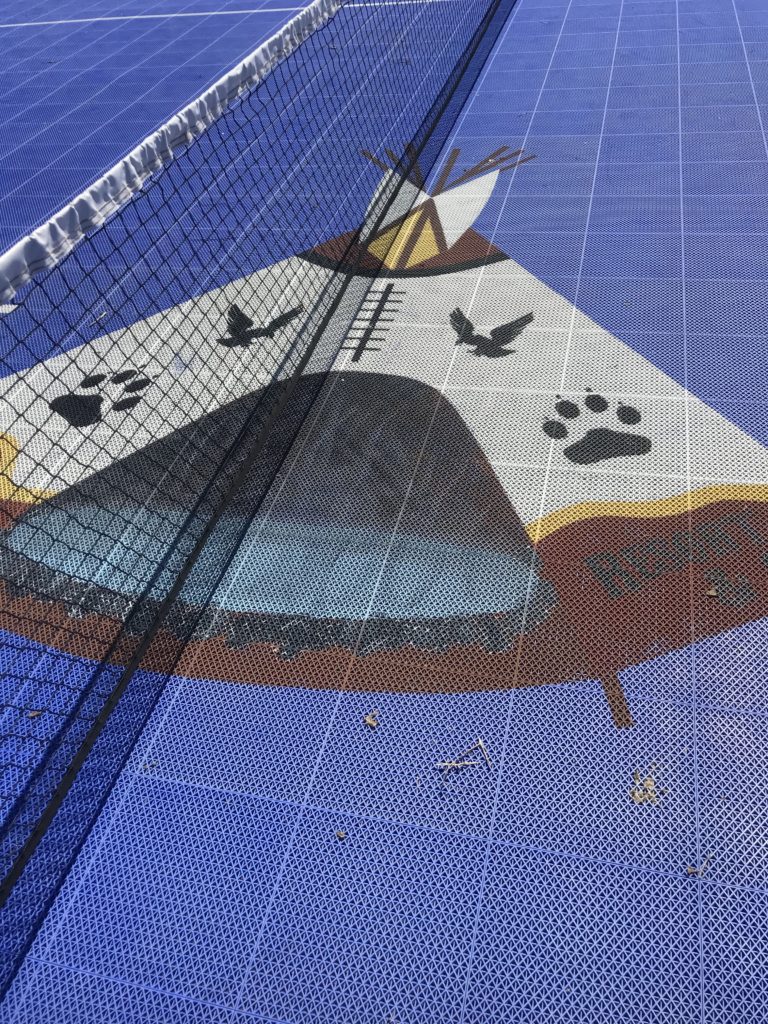 Then off to soak in the Saratoga Hobo Hot Springs.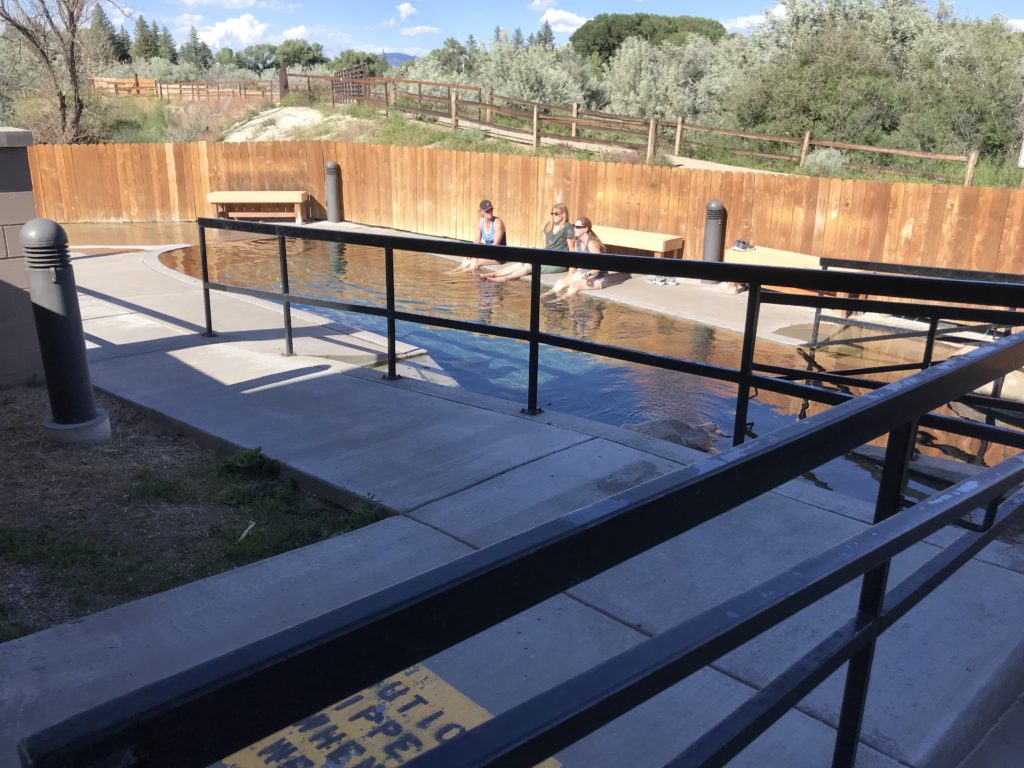 This morning, the smaller pool was 108° and the lobster pool was 112°. The temps change every day and, sometimes, the lobster pool is 120°.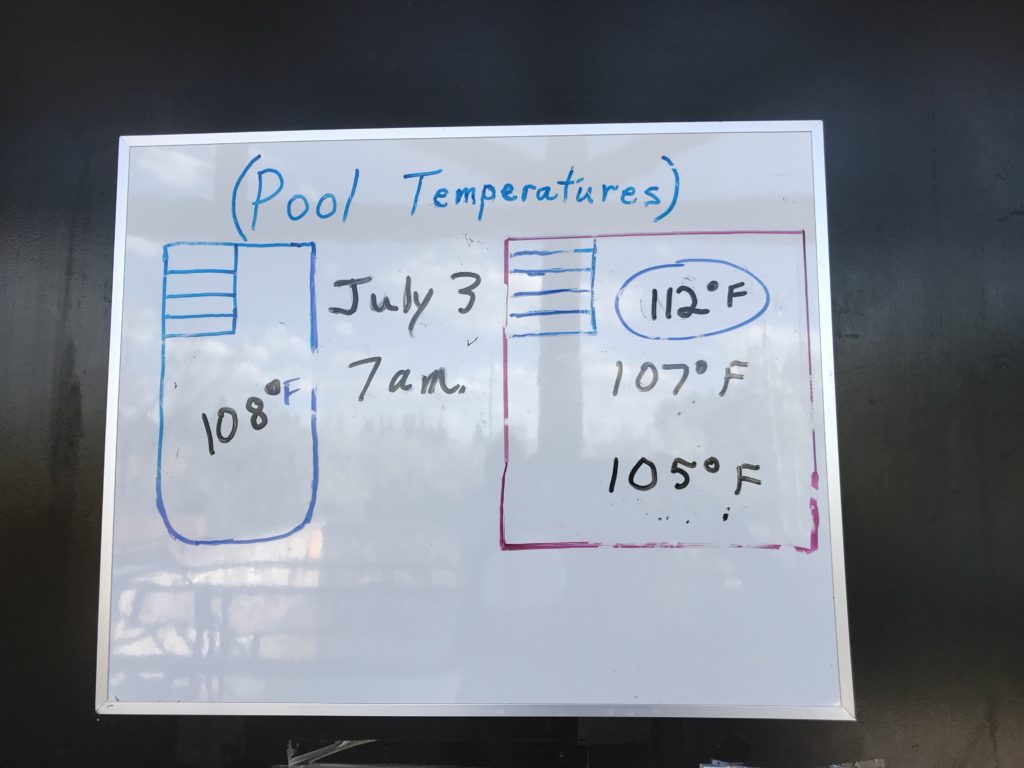 These hot springs are open 24 hours a day and are free.
The bottom of the pool and steps leading down were very, very slimy and slippery and the water was HOT! About 15 minutes was all we needed to feel completely melted and relaxed.
The barbecue line at Veterans Park was very long. I had been imaging chicken and ribs and such, but there are only hot dogs and sad looking hamburgers. The live music is rocking country songs from a band that said they drove in from Oklahoma.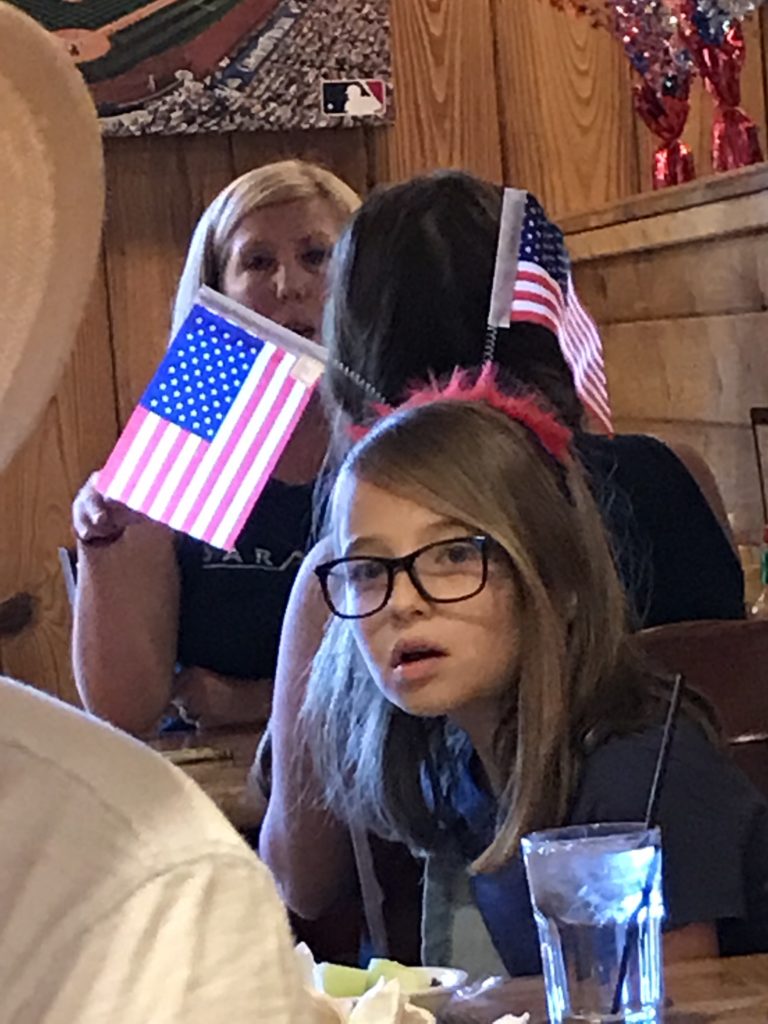 The locals are all enjoying the party!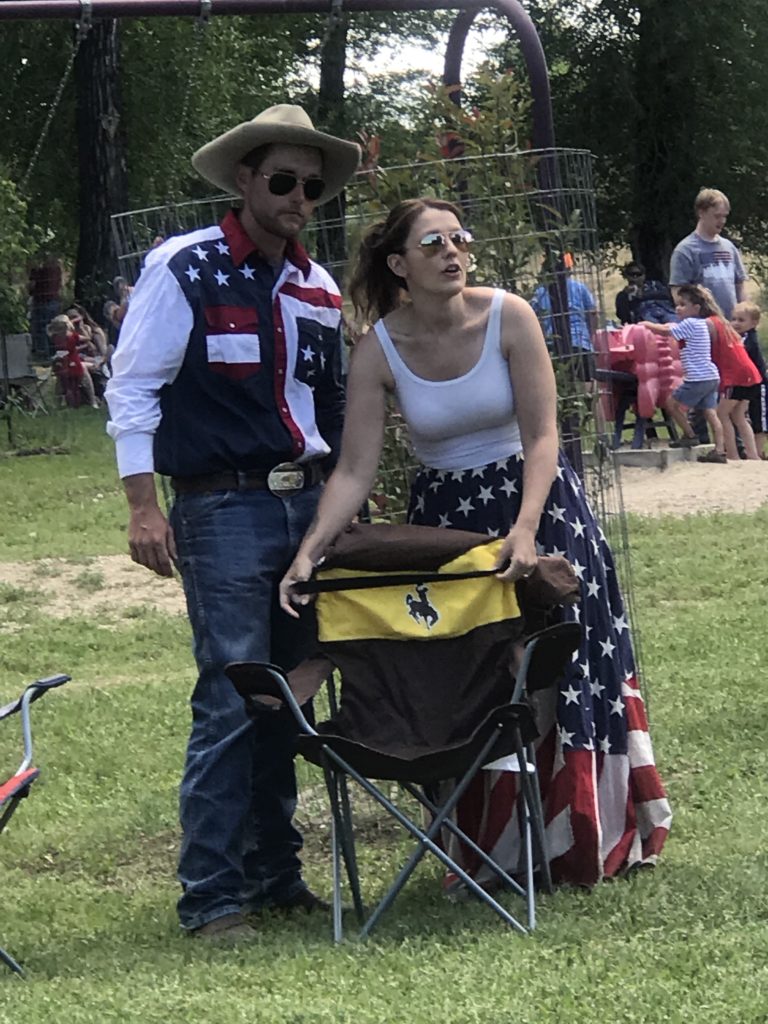 The North Platte River is up to the top of its banks, flowing quickly.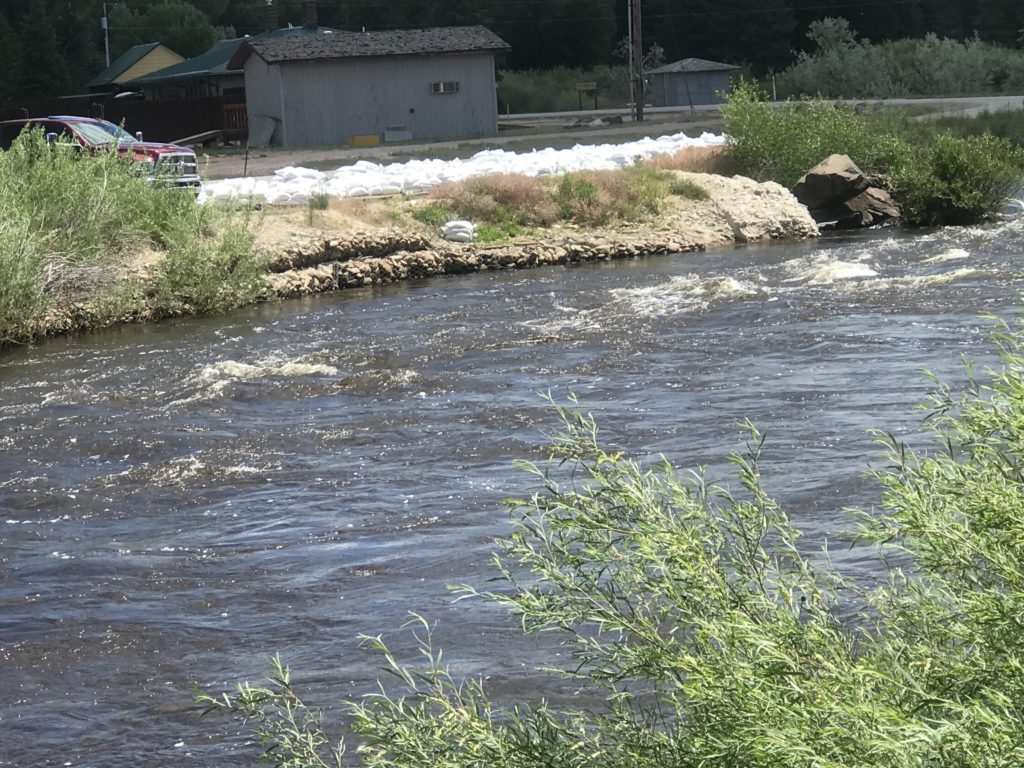 We see sandbags stacked all around town. The rain and snowmelt this year have brought flooding.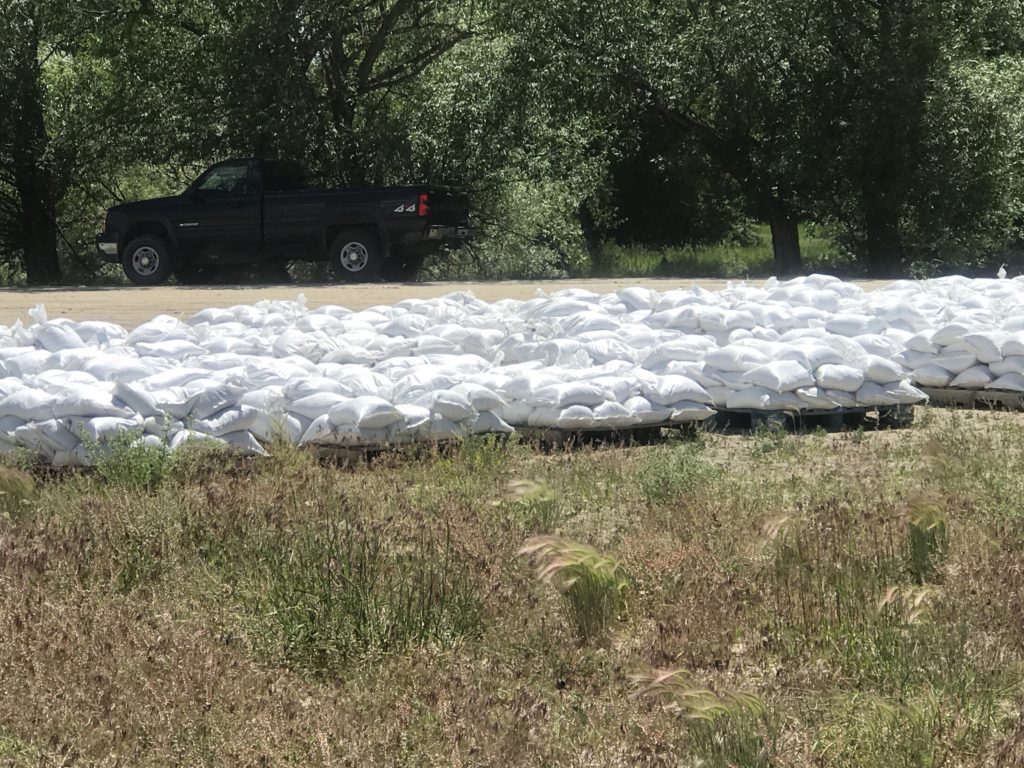 We leave to walk over to eat at The Hot Springs Resort. The Snowy Mountain Microbrewery is here. Seems like every little town we go to, there is local beer.
Back to the hotel for some relaxation and more Wimbledon on TV.
As the day winds down, we go out for a walk next door to the old fashioned ice cream parlor, Lollypops. We score with Huckleberry ice cream!
Fireworks were happening somewhere outside of time, but we didn't search them out.
I am absolutely in love with this amazing country we live in!
Life is Good!