July 5, 2019 Day 27
Miles 236 Begin Saratoga WY To Vail, CO
Roads Traveled WY 14, WY 125, WY 230, CO 230, CO 131, CO 6, I-70
Slept at Vail Racquet Club Mountain Resort, CO
Tennis. Bub Wins (barely) 6-4
Wildlife Sitings: 8 Antelope, 1 Eagle, Llama, Longhorn Steer, Red Fox
Playlist: John Keawe Slack Guitar and John Hartford
The view this morning is sunny skies from our window overlooking Main Street at The Wolf Hotel. Wimbledon is still on early morning TV. Over coffee, I do some writing as Bub watches the games.
We pack up and go for one more spa in the Hot Springs. They aren't quite so hot this morning.
Then it's on the road again…..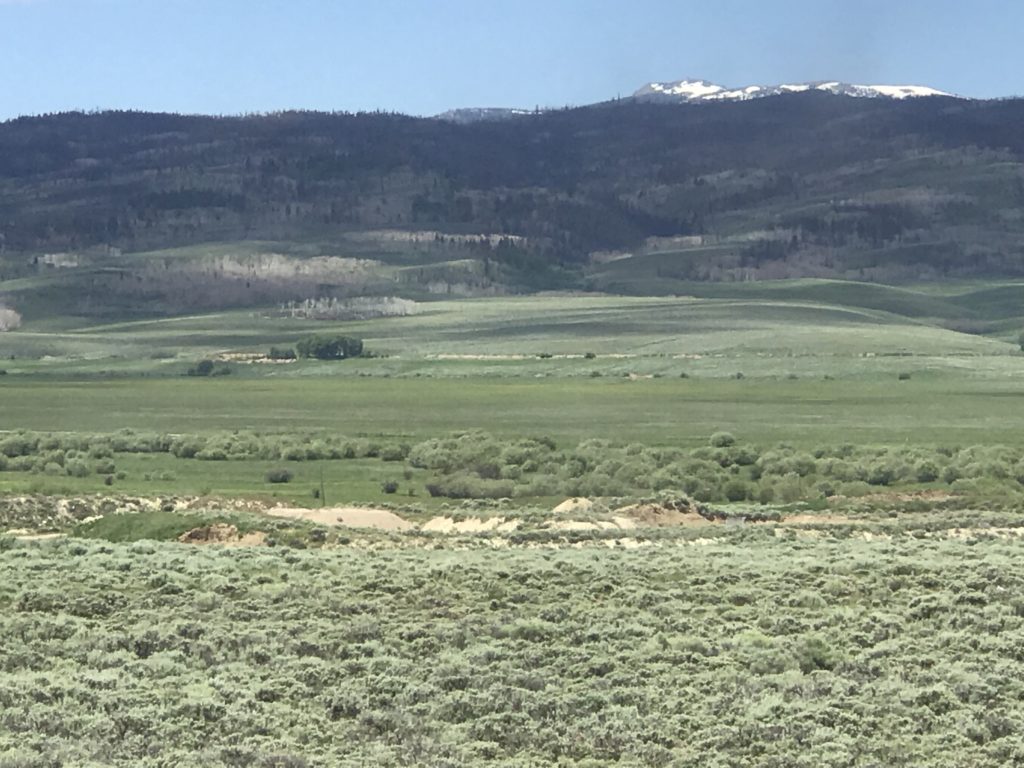 I ask Bub what wildlife he wants to see today and he says,"an eagle." As we drive south through Wyoming, the terrain is flat and pretty barren. Some cows, but mostly wide open fields and some oil wells.
As we cross the Colorado state line, we start gaining altitude and find ourselves tucked between narrower valleys with pine trees everywhere.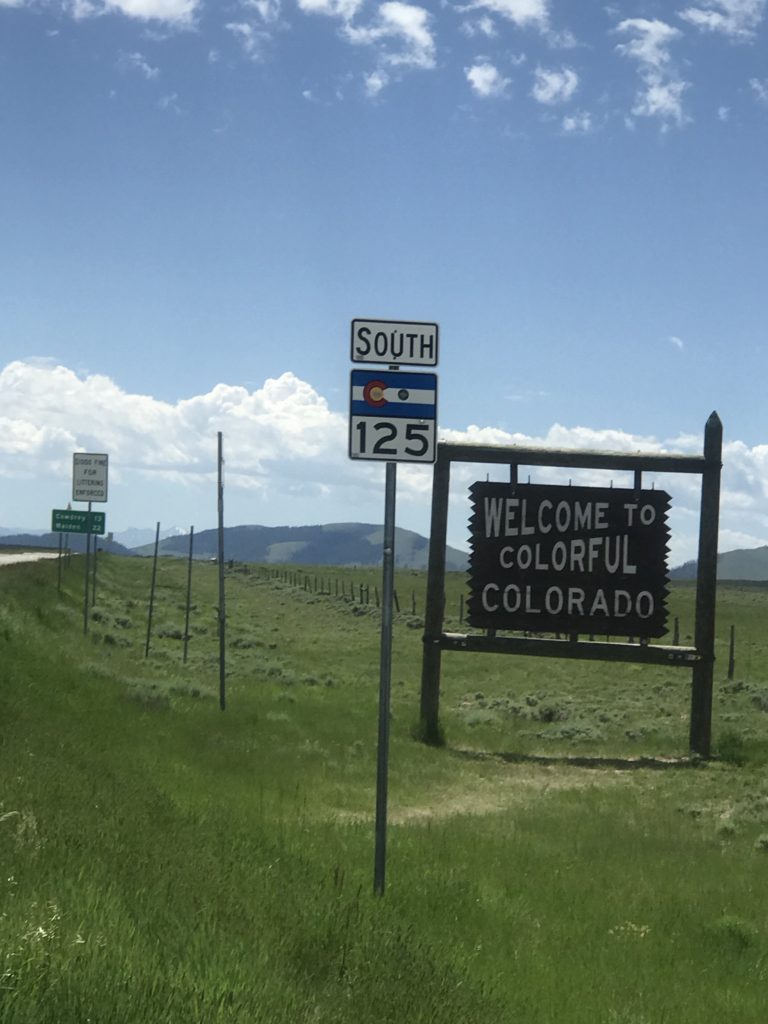 We come down one of the passes and over a hill, where there is a car pulled over with the driver taking a picture. We whiz by and see an eagle on the fence post right beside the highway. I turn the car around and go back. The bird has waited for us and I get my picture!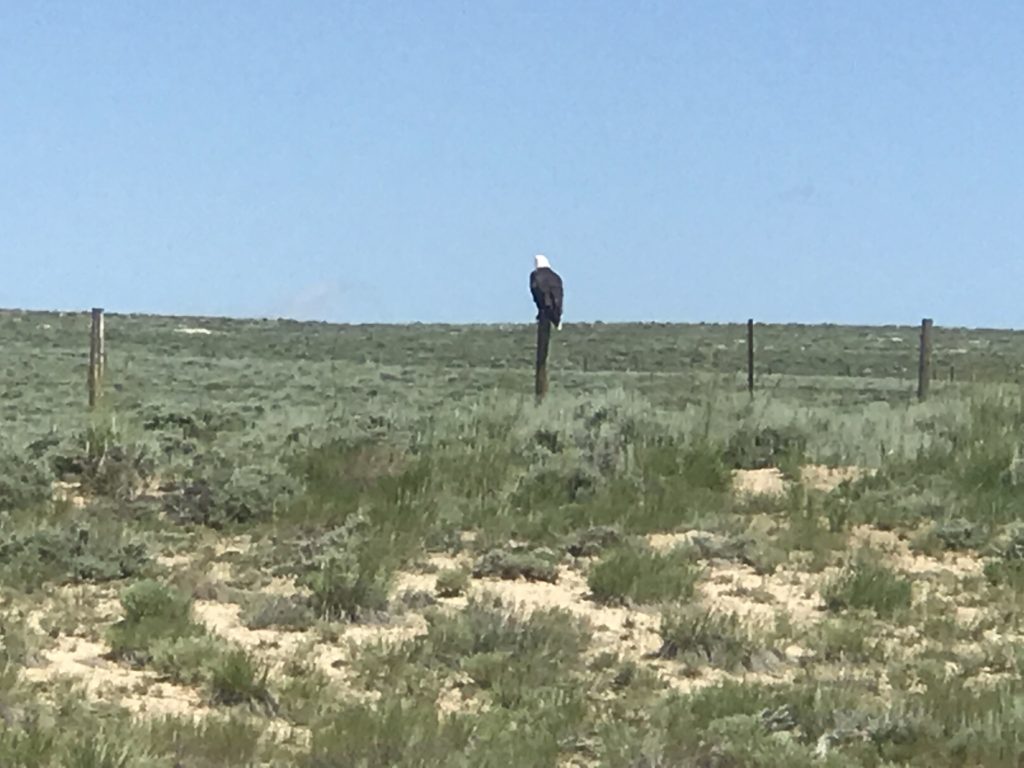 It's a pretty drive with high, snow-covered mountains in the distance. The slack guitar songs are a gentle, calm listen. We arrive in Steamboat Springs after about 2 hours.
One of the coolest things about our trip is seeing people I love! This stop is one of those serendipitous opportunities—my good friend Kristi Soligo Fleshman from Kansas City, MO., has a condo here. She and her family are spending a week and it is just when we are passing by! We have lunch, catch up, and our husbands get to meet. The short time was hardly enough but we had a couple more hours to drive. BTW- If you ever have real estate needs in Kansas City, Kristi is your gal!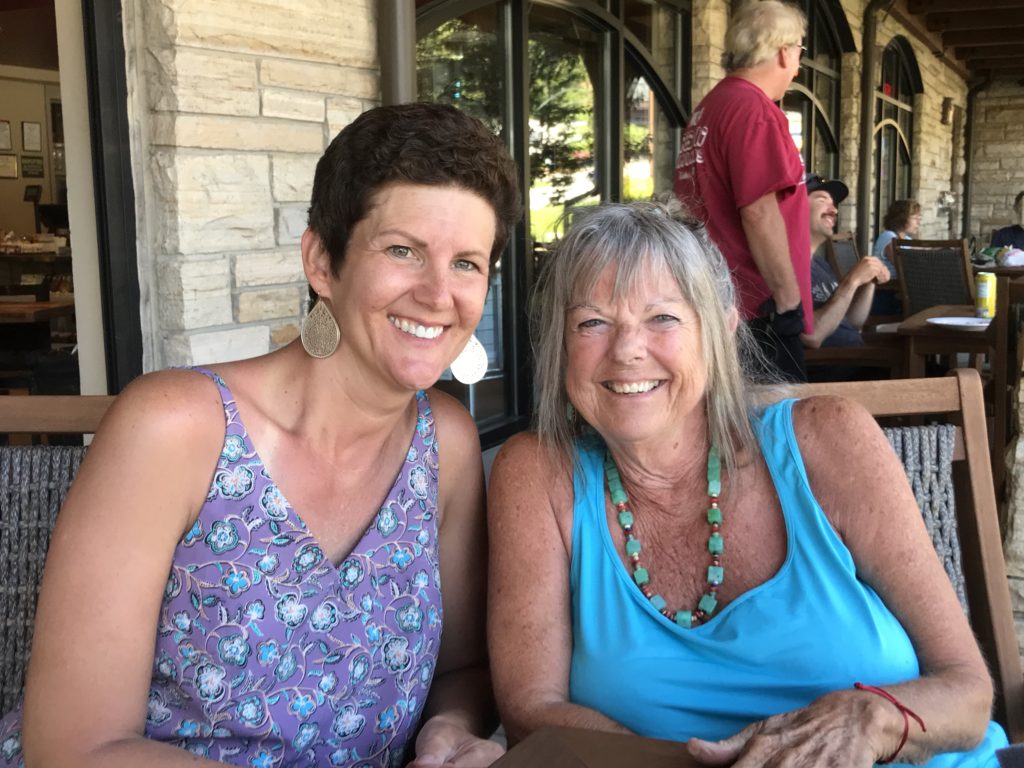 The drive from Steamboat Springs to Vail was along back roads that were not heavily trafficked. We pass a ranch with dozens of llama.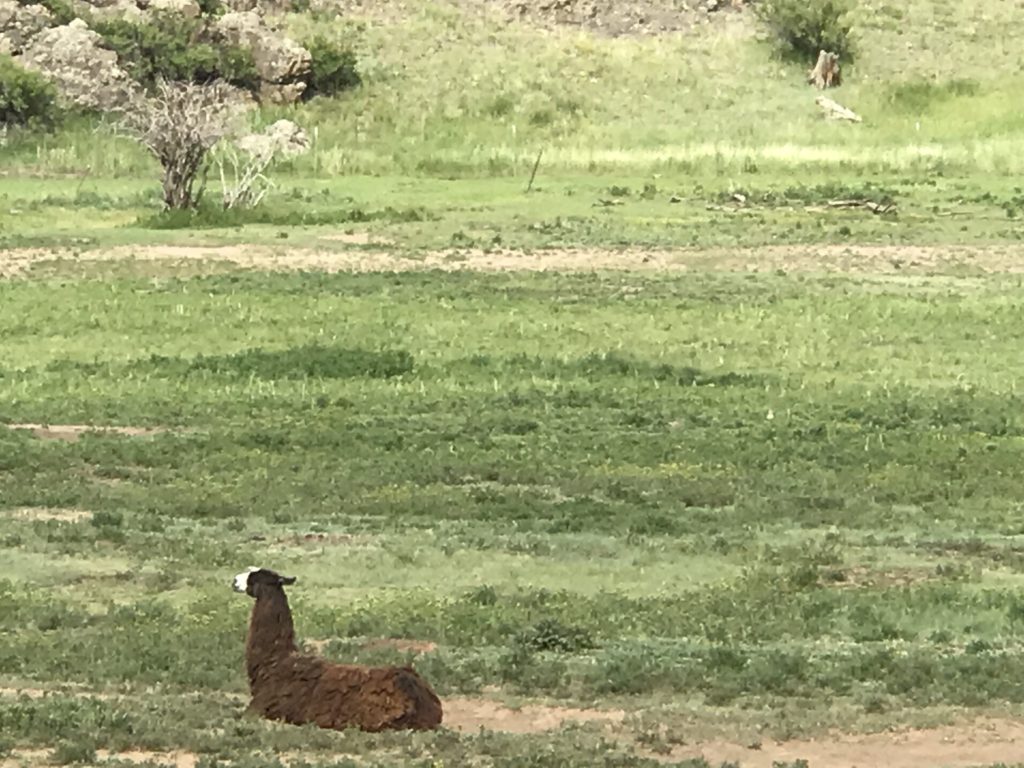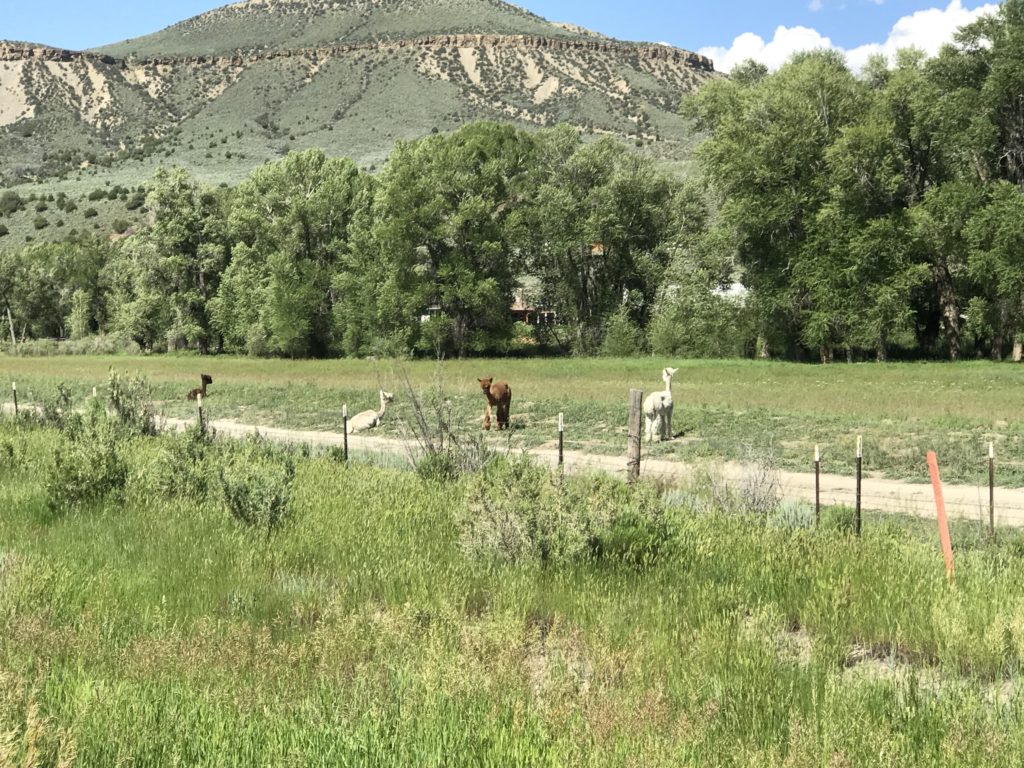 And, another with a beautiful Longhorn Bull.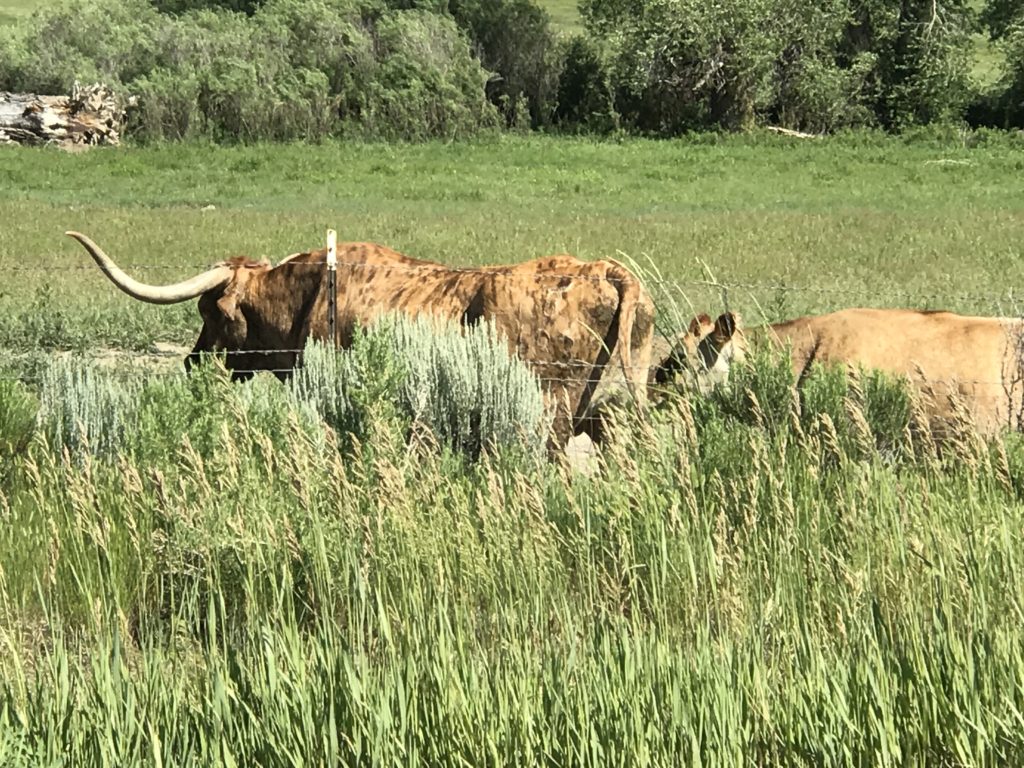 My little Mercedes SUV and cruise control combined for an easy, beautiful drive. I'm glad the big red fox decided to go back up the hill instead of across the road in front of us.
Waves of nostalgia rolled in seeing Colorado in her summer splendor, taking me back to my four years in Basalt and Aspen, living in the tipi. I've always loved it here. Hard to believe that it was 45 years ago and a year pass to ski Aspen Mountain could be had for $250.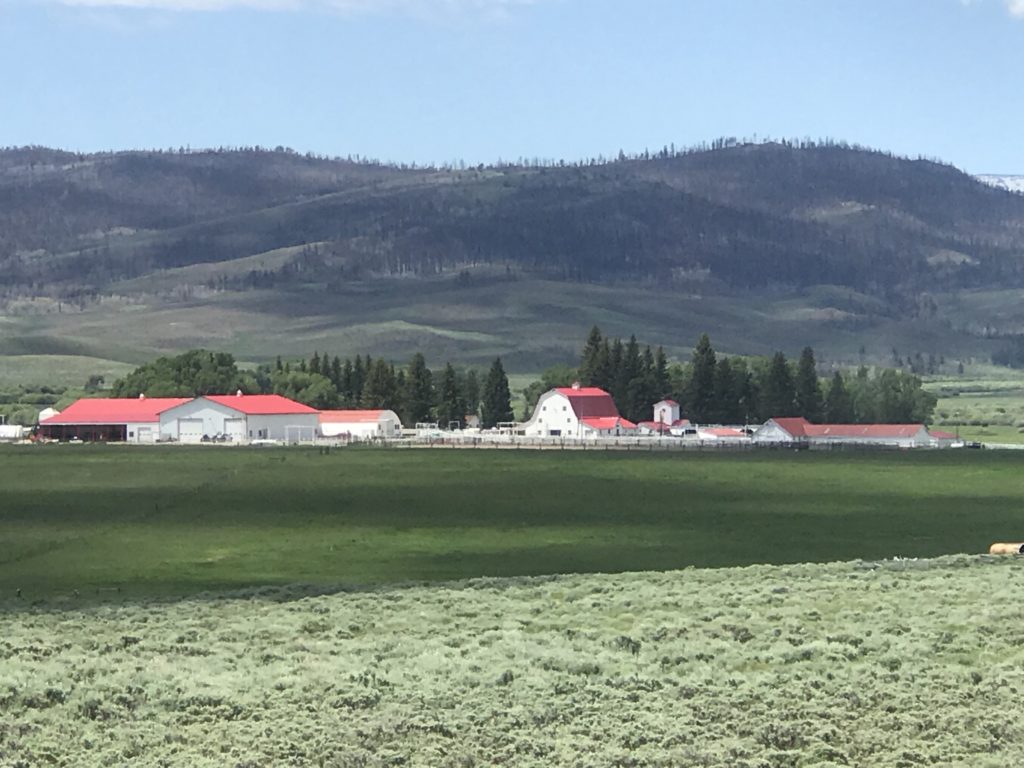 Our sleep tonight is at the Vail Racquet Club Resort, on 20 acres with condos facing the gushing river and tennis courts all around. We have plenty of time for a late afternoon game. The weather is a little windy, but otherwise, perfect. The smell of pine is pervasive (in a good way!).
The elevation here is a little over 7000' and the balls bounce high. Bub is able to hit some hard, accurate serves and the score was 4-4 before Bub prevailed.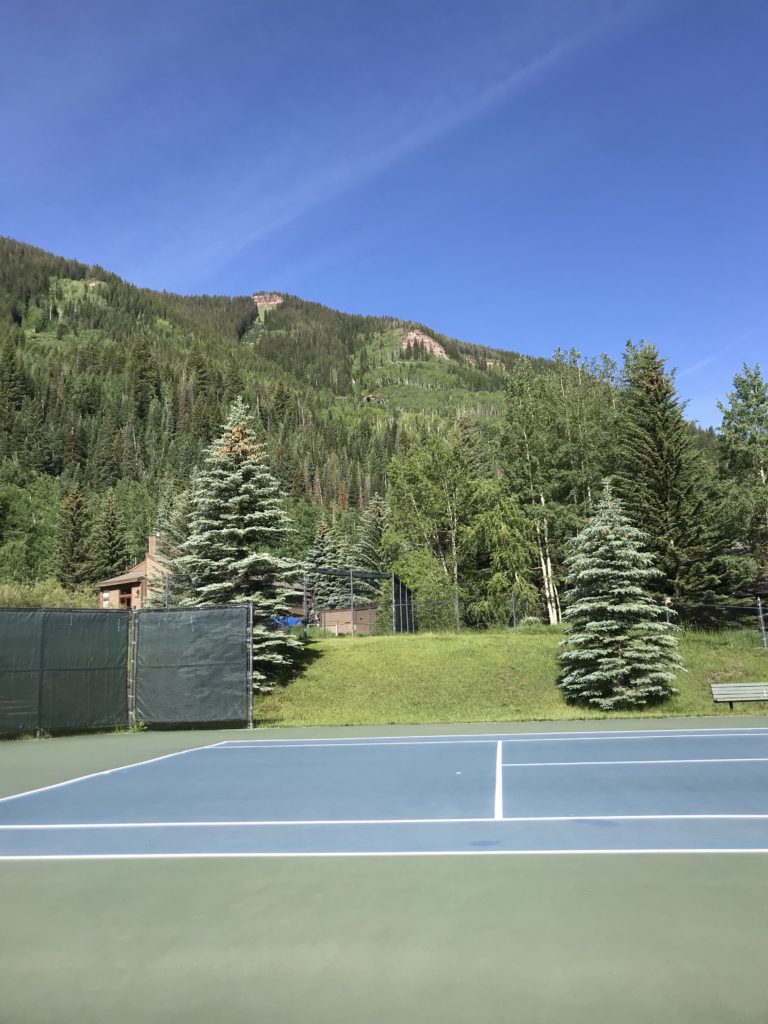 Our travel snack kit includes leftover Chili Bub made in Chadron and left-over Prime Rib from The Wolf Hotel. Paired with a bottle of wine…
Life is good.