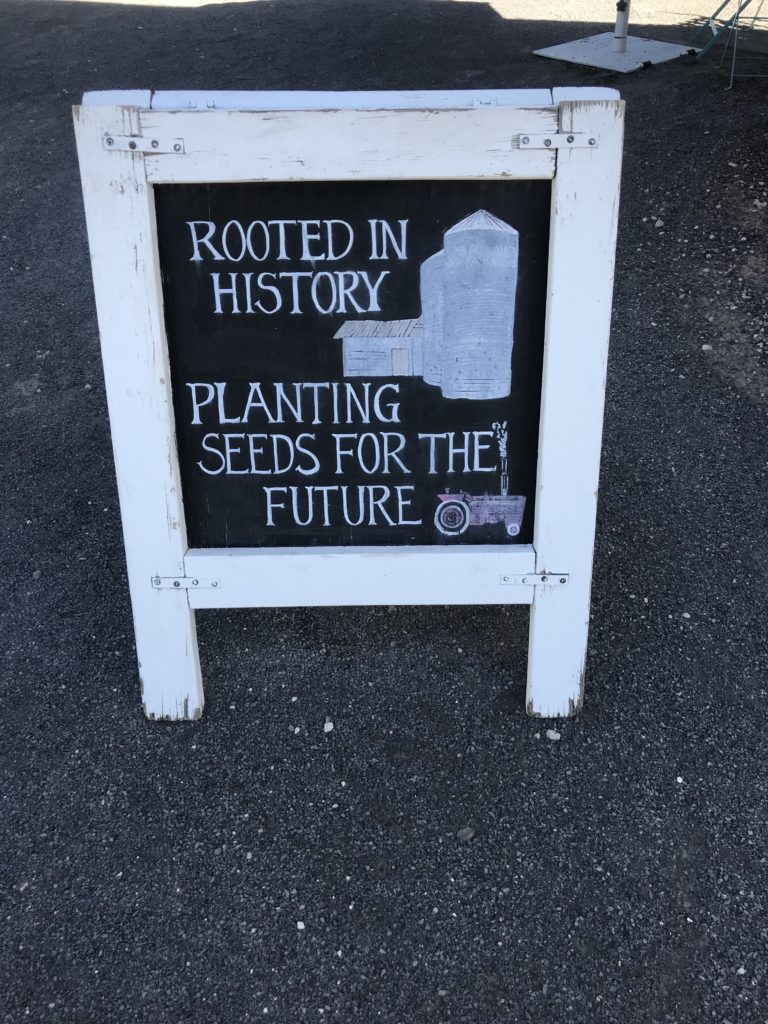 July 9, 2019 Day 31 Miles 435
Begin Albuquerque, NM To Tucson, AZ
Roads Traveled I-40 to lesser travelled two lane roads NM 117, NM 36, NM/AZ 60, AZ 77 HOME
Slept in MY OWN BED!!!!
The view when I open my eyes confuses me. I slept well and thought I was home in my bed. Once I oriented myself, I realized we were in the incredibly comfy beds at Los Poblanos Historic Inn and Organic Farm. It was already 7:45…the latest we've slept on the entire trip!
The morning beverage selections offer lavender tea (which I should have sampled!) and, our choice: a container of fresh ground coffee and a coffee press.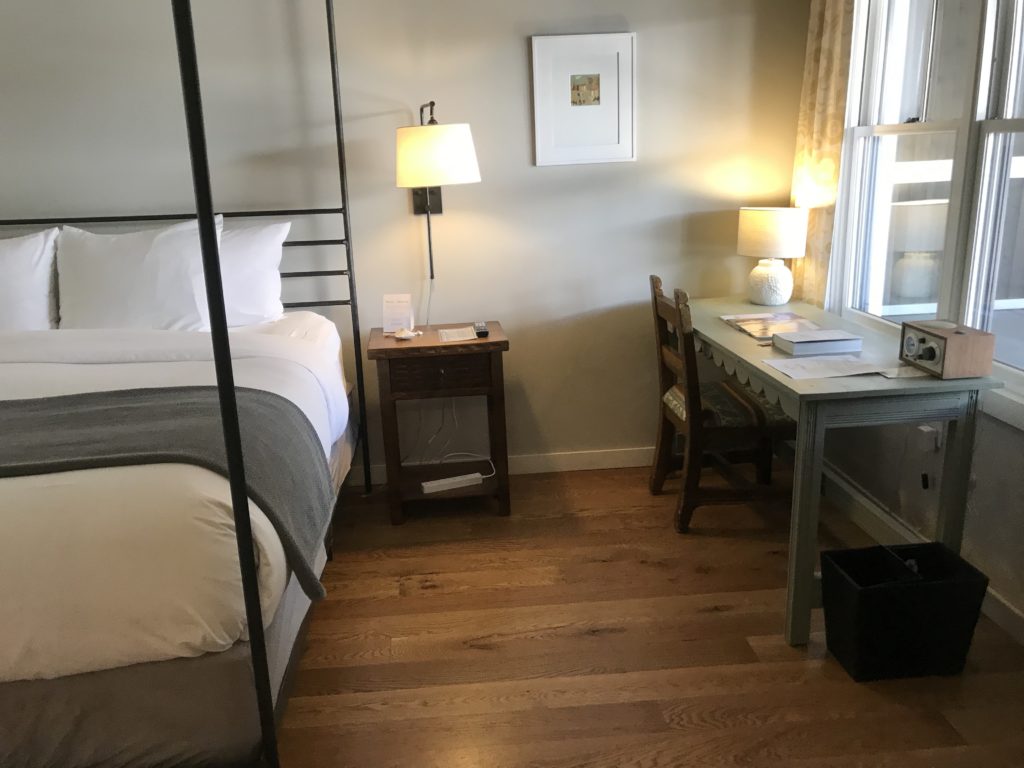 Out our back door, beyond our porch are acres of lavender, where several guests have taken advantage of the option to help harvest. Maybe 31 days on the road is finally tapping my energy, but harvesting anything right now doesn't call my name.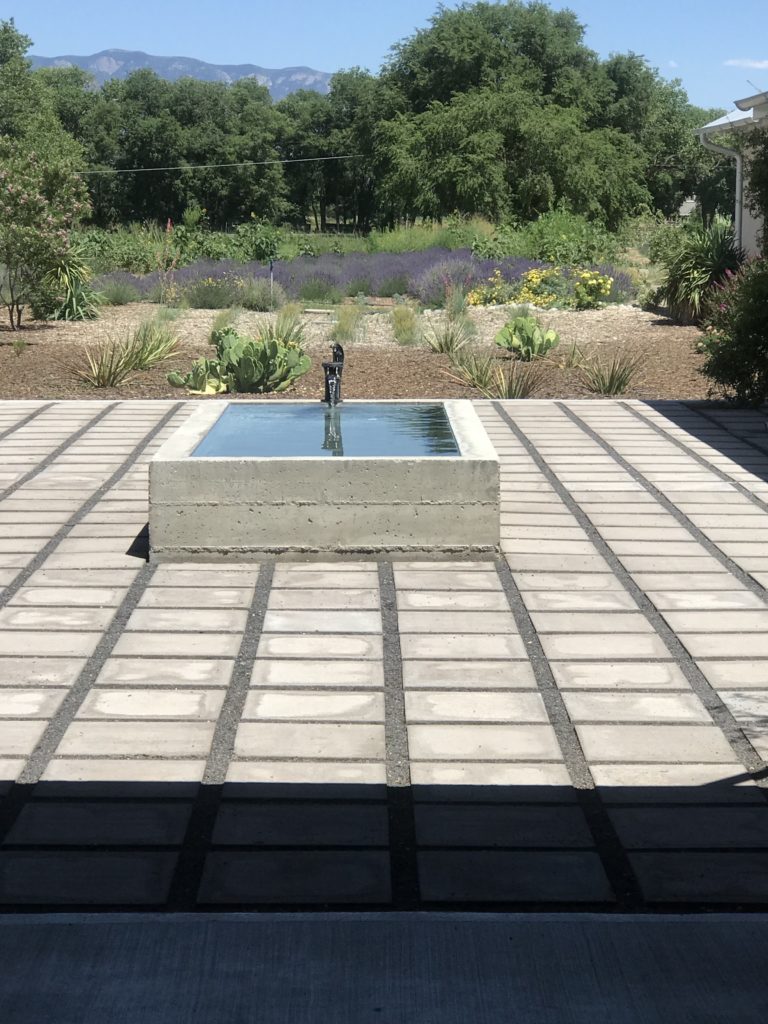 I do love the lavender amenities that are part of the hospitality in the room-soap, shampoo and conditioner. After breakfast, I spend a little time in the store, buying some to take home.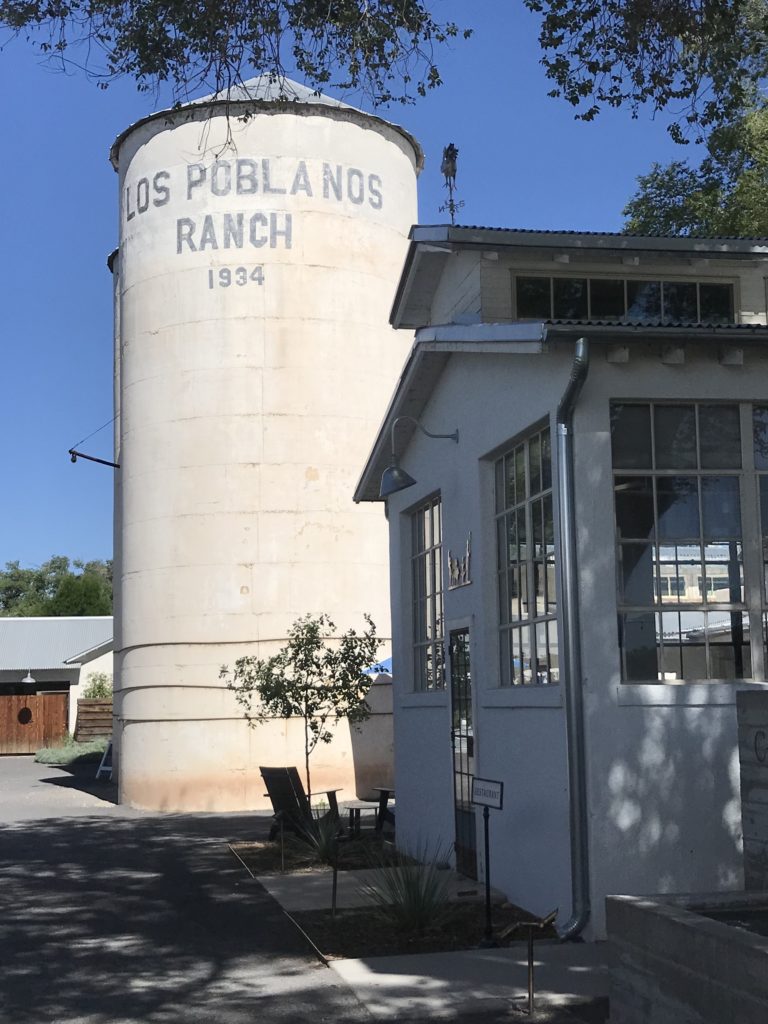 I've heard raves about the food at CAMPO, the restuarant. The breakfast was, perhaps, the best we have ever had. Bub chooses the Brisket and Eggs. Two large chunks of tender, succulent brisket sat on top of a healthy bed of spinach, grains and vegetables.A fresh egg topped this selection. Wow! I kinda wished I'd ordered this, but Bub was sweet and shared so I could sample.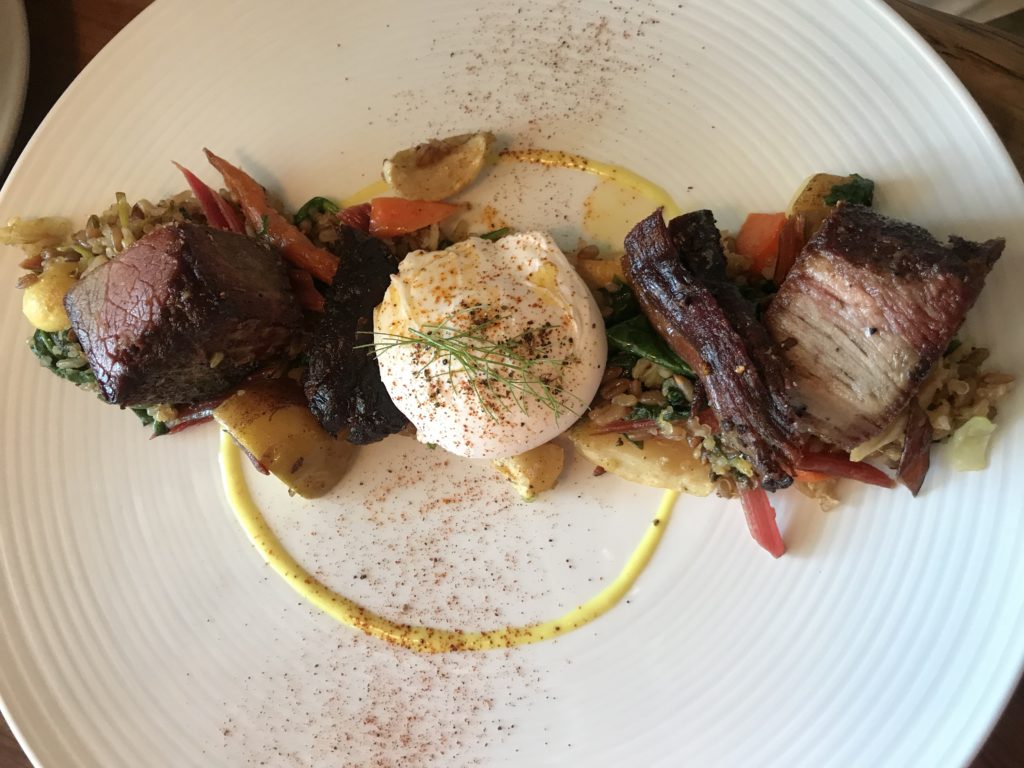 Are you hungry yet? Wait, wait…there's more!
My Eggs Benedict were extraordinary as well. CAMPO makes their own English muffins and then tops them with a very tasty piece of ham and spinach and vegetables and finally two beautiful fresh eggs and hollandaise. I'm not usually much of a breakfast eater, but, oh my gosh–this was a wonderful last meal of the trip. The cracked potatoes were seasoned with herbs de Poblanos (I bought this herb mix—it was incredibly tasty).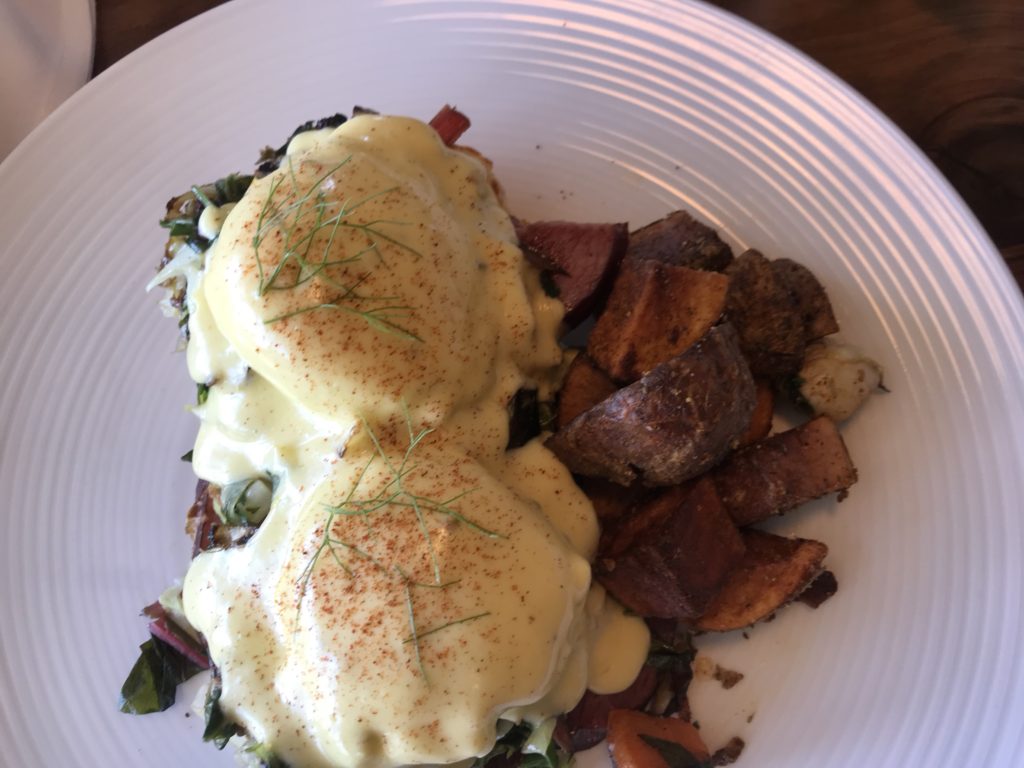 On the road home….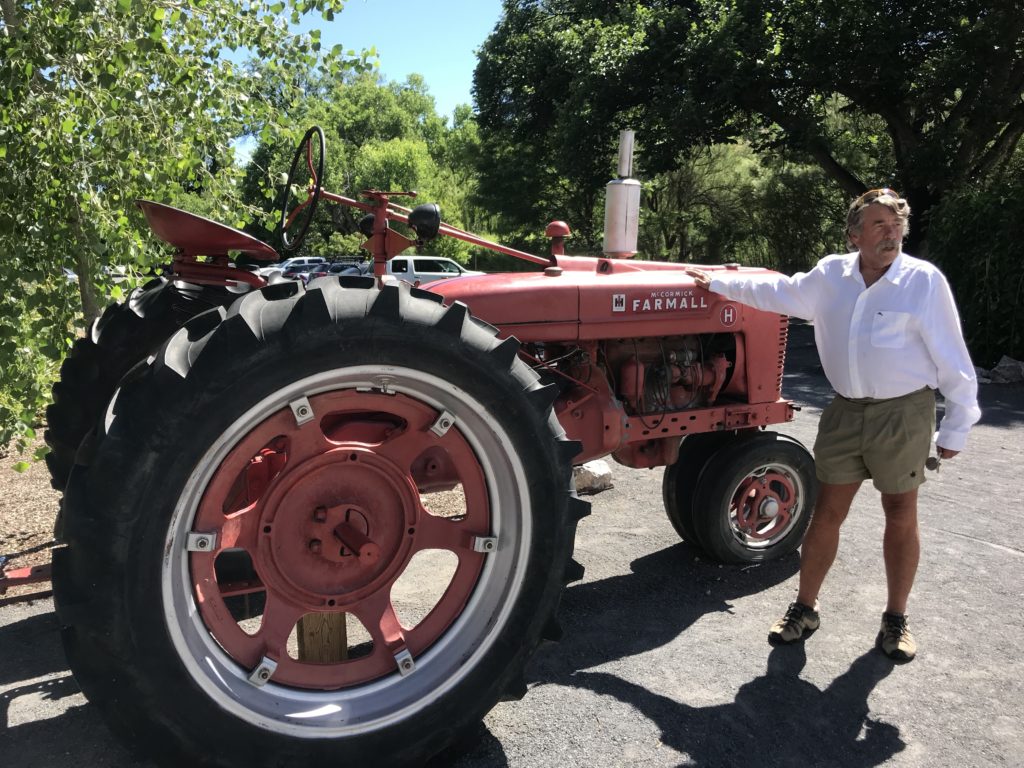 We jump on I-40, driving trough the Indian reservations, across the vast desert, empty of most everything, but rocks.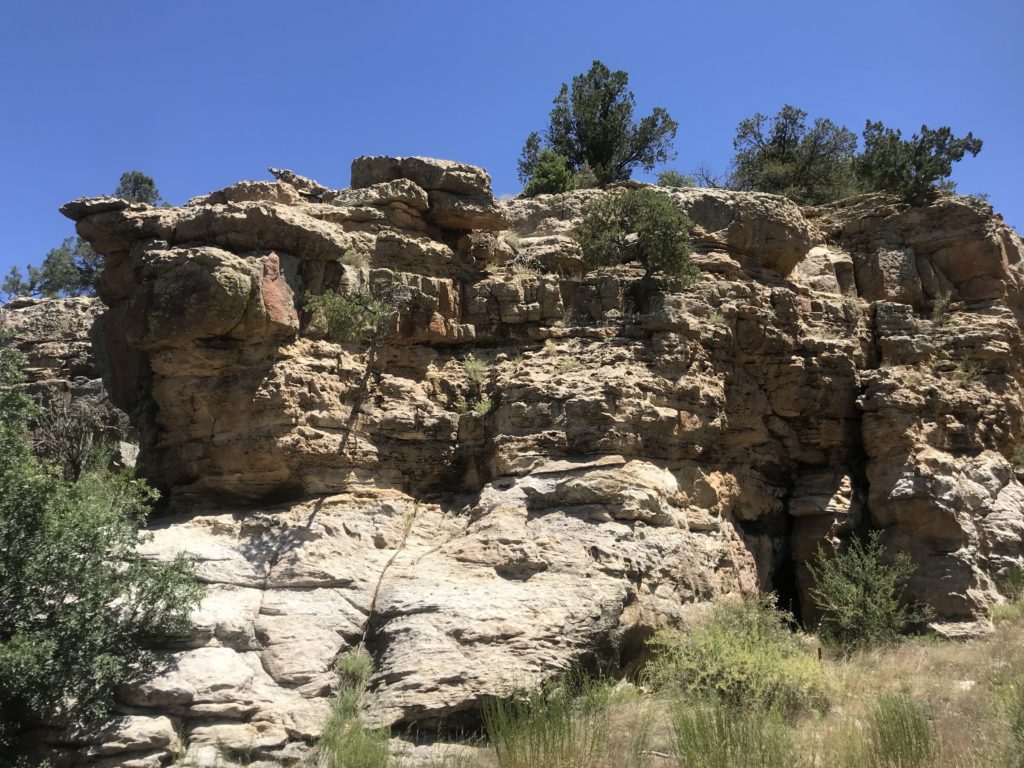 As we turn onto Route 60, there is a beautiful old church.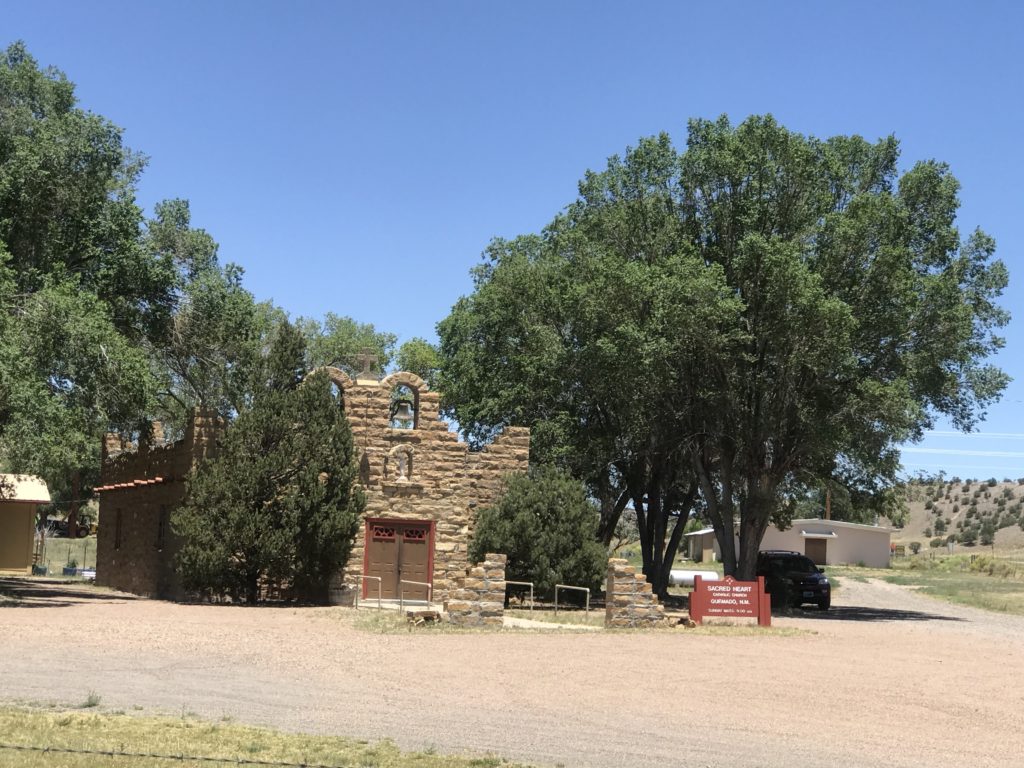 On the two lane roads through New Mexico, we only see 12 cars in a whole hour. At just the right time, a picnic area shows up with a sparkling clean restroom! Love it when that happens.
It is downhill from here….Into Arizona, through Springerville, Show Low, Salt River Canyon, Globe, Oracle and home!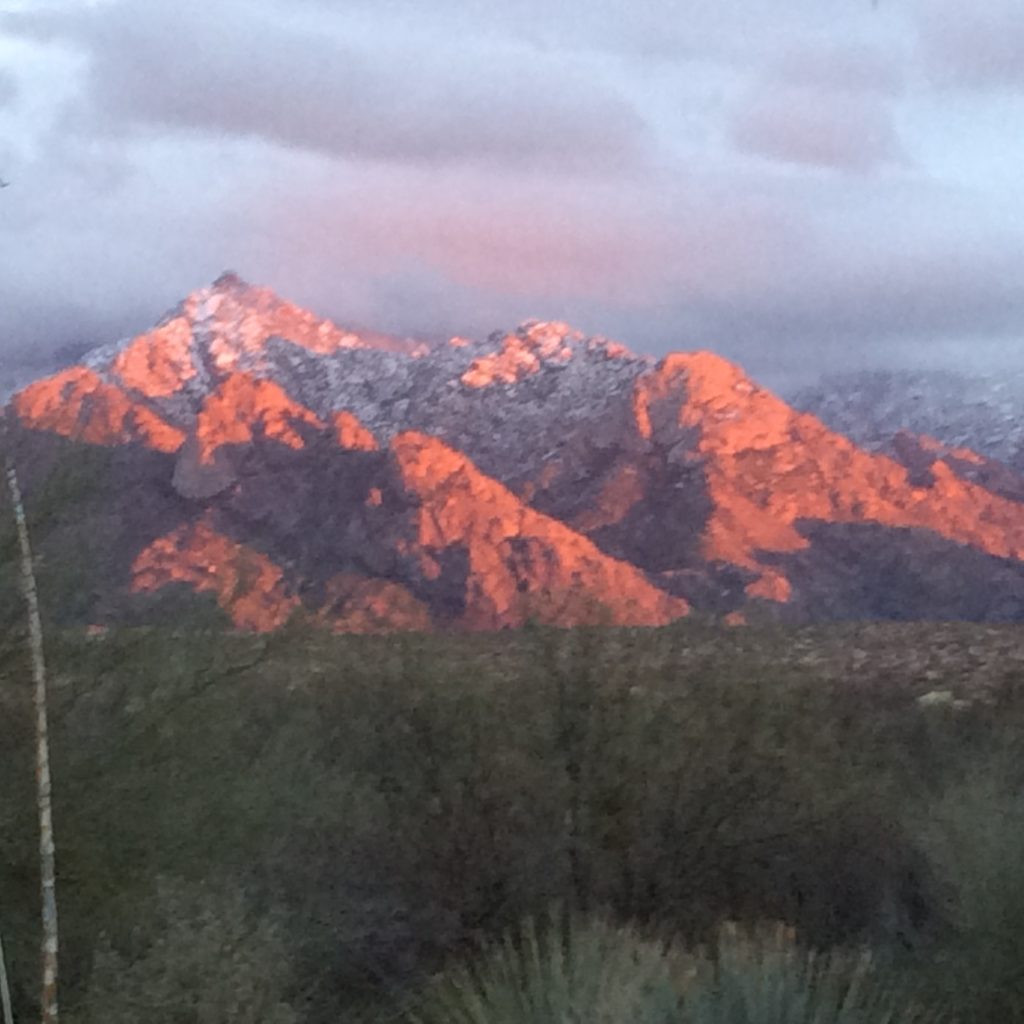 Bub says this is the best birthday he has ever had!
Life is good!