June 29, 2019- July 2 Days 21-24
No Miles Road Trip Pause in Chadron NE
Slept at Bub's Mom's house
The view each morning in Chadron begins with an early cup of coffee on the front porch.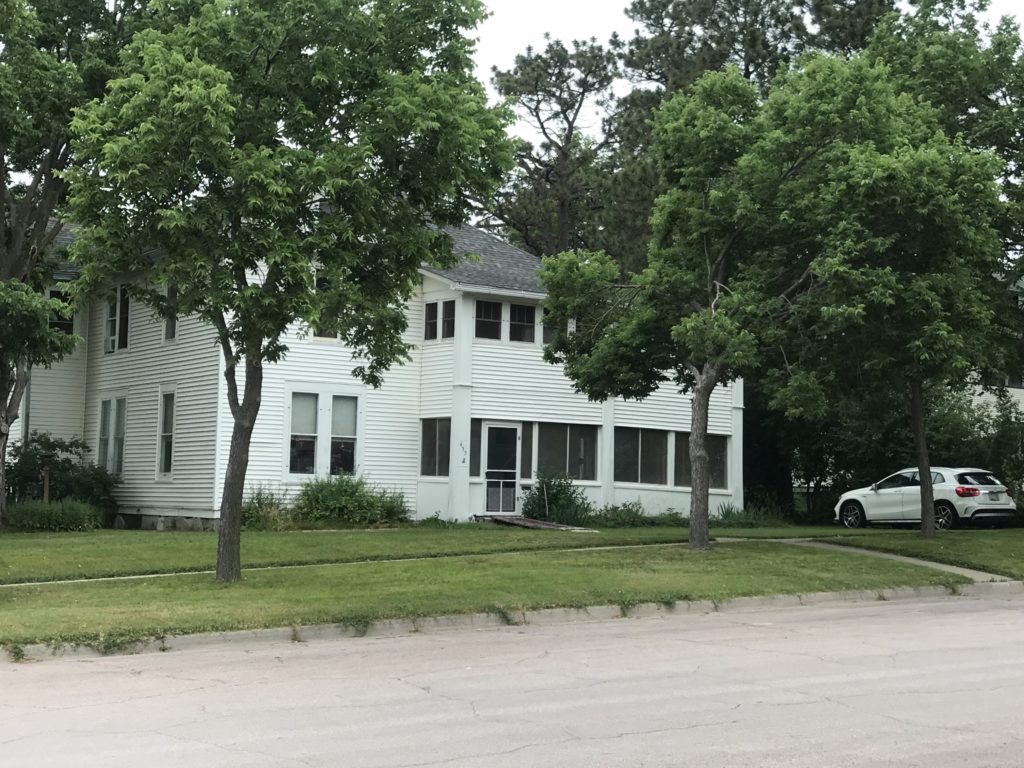 Chadron is a small town of about 5000 people. The Community College draws students, even internationally.
Bub's Mom, Jean, usually has some boarders in her 5 upstairs rooms. Right now, one of the boys is from Africa.
Most days, we walked 6 blocks down to the tennis courts at the College.
Daily Tennis at Chadron Community College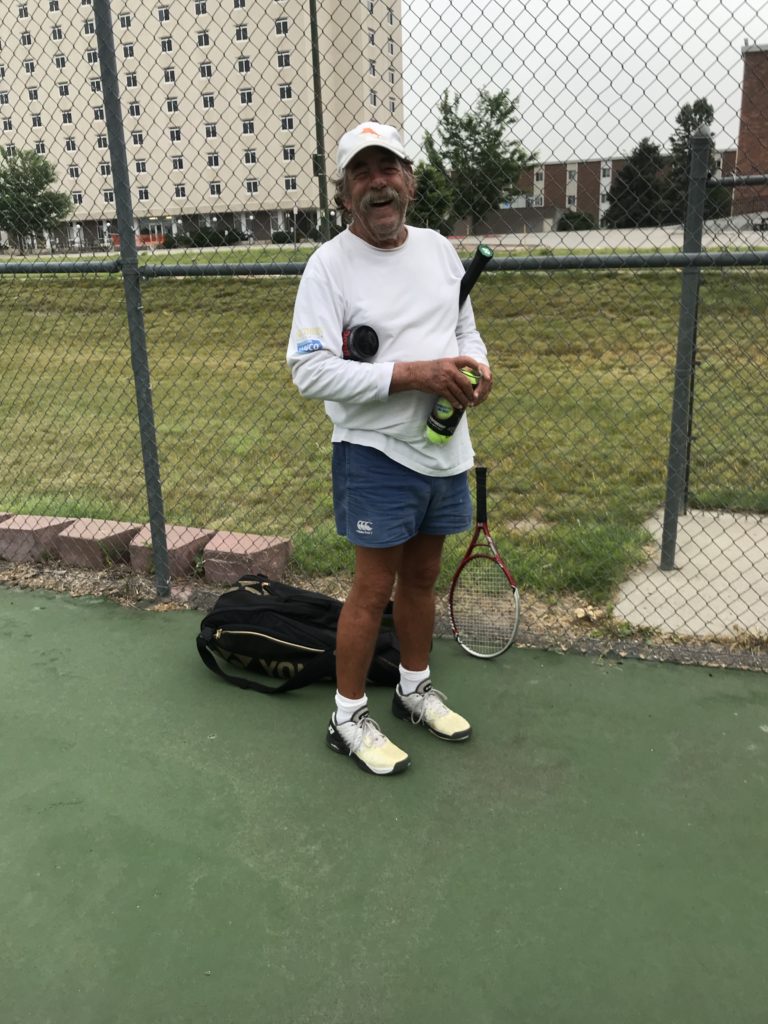 June 29: Bub wins 6-5
June 30: Bub wins 6-2
July 1: Bub wins 6-4
July 2: Bub wins 6-3
June 29th: Summer has come to this part of the world.
By the time we get out for tennis, it is 90° and 80% humidity.
For lunch, we take Jean to EJ's for ribs! Yummy, yummy, yummy and we take bones home for Jean's dog, Lucy.
We stop by The Longbranch Saloon and have a glass of wine with owner, Jeanne. We miss local author, Poe Ballentine by an hour but get an autographed copy of his newest book, Torpedoes D'Amour.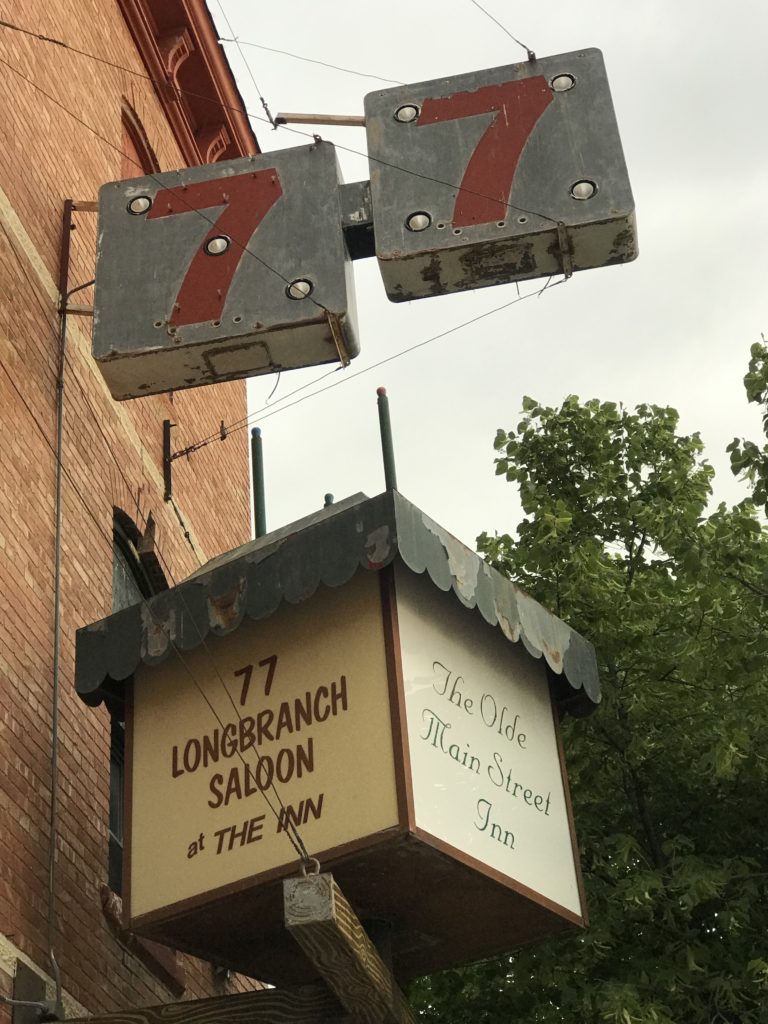 June 30, 2019: Overnight the temperature dropped and the skies turned grey.
The cool breeze feels good. By the time we get on the tennis courts, it is misting a bit. Since it is not quite rainfall, we take our chances and are able to get the game played.
Lots of beautiful, tall trees throughout the town. Next to the tennis courts is a big park with disc golf (don't call them frisbees we are told!). That and pickleball seem to be the latest craze!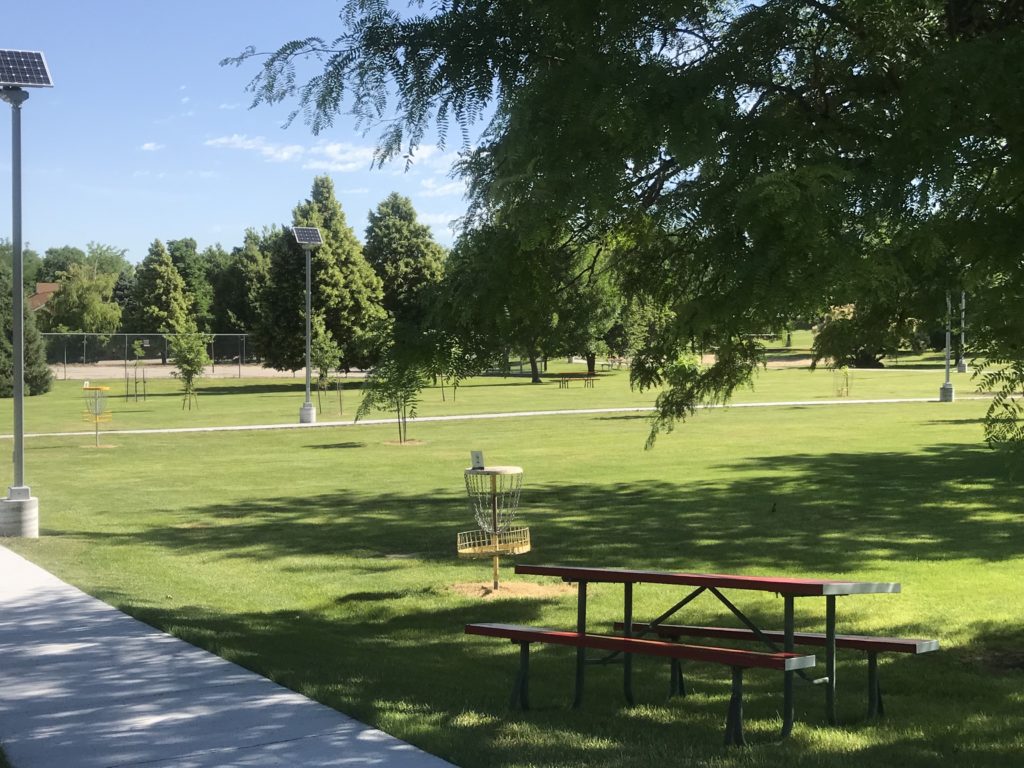 Bub makes chili for lunch and intermittent rain continues all afternoon. Good weather to read and chat and write.
We finish the day on the porch with wine.
July 1, 2019: Bub's Birthday. The Country Kitchen is his choice for lunch so he can get some meatloaf, mashed potatoes and gravy. We got their fried appetizer basket with fried cheese curds, onion rings, and fried pickles. Hmmmm……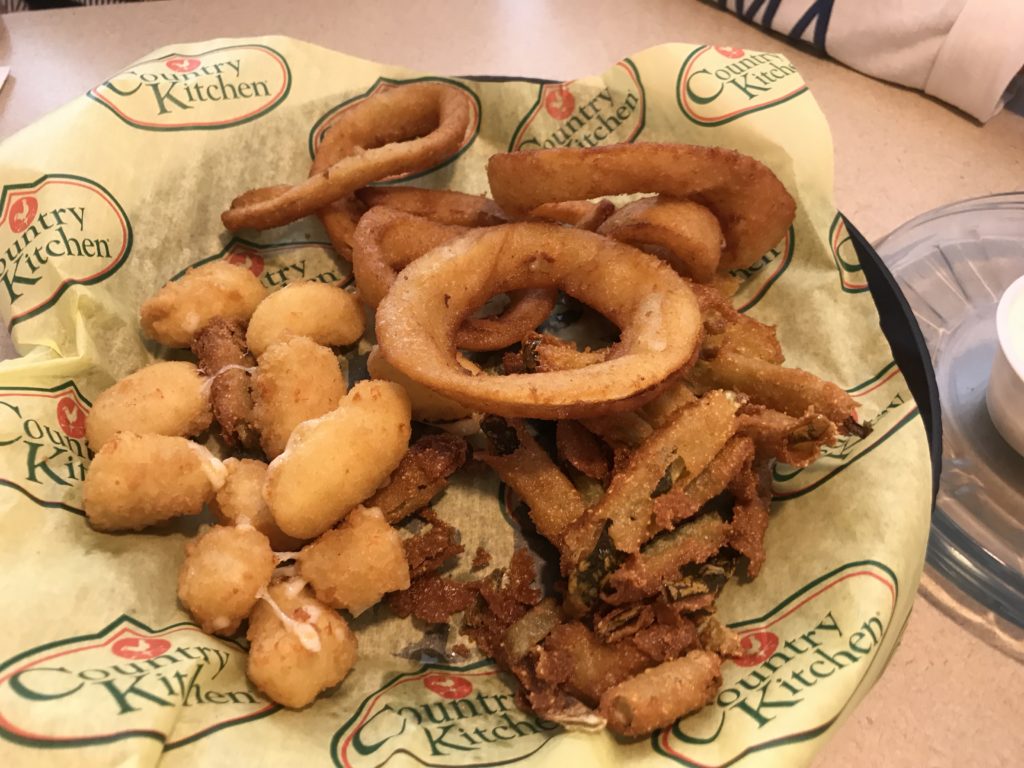 Bub had bought a special bottle of wine in Walla Walla that he has saved for his birthday, so we finish the day with wine, amazed at the fact he is 75 and his Mom is 98! Where have the years gone?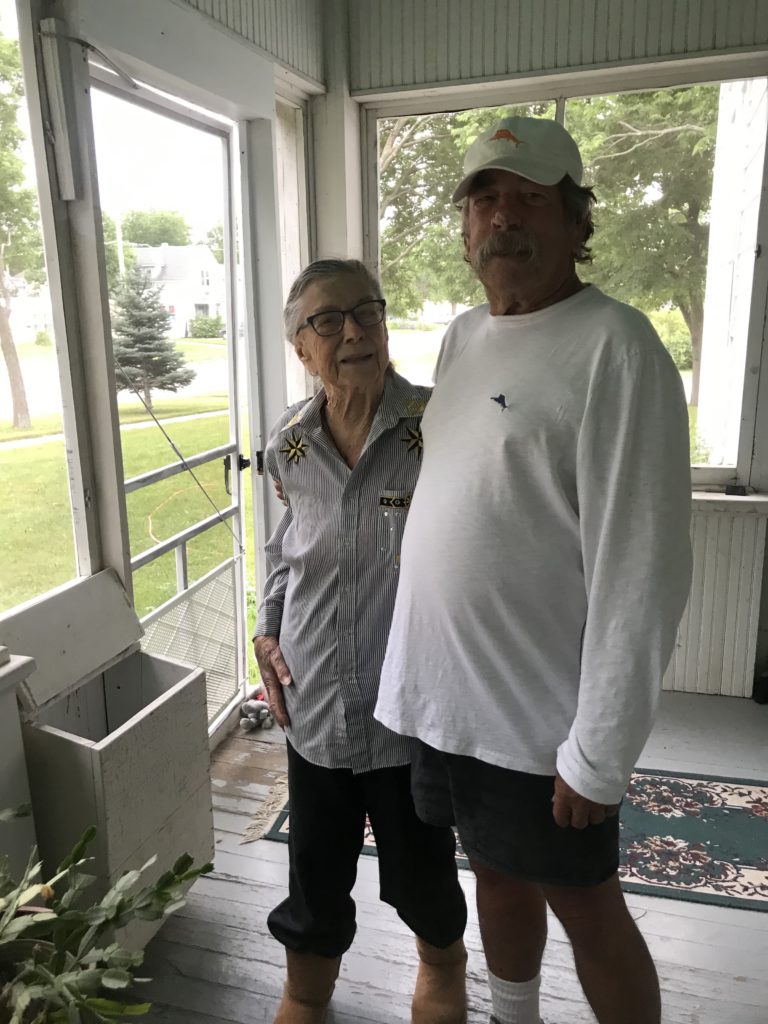 July 2, 2019: Coffee. Tennis. Bub fixes some things around the house. We go out for ice cream. We stop at an Ace Hardware for duct tape and see an amazing gun display.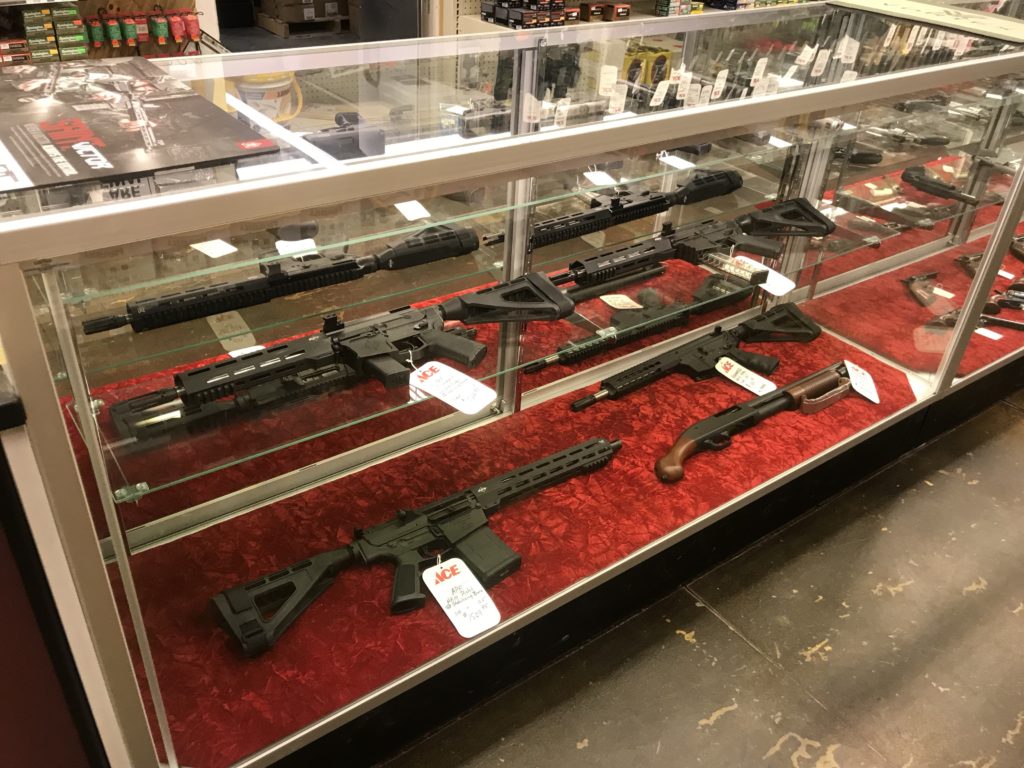 Our last full day. Jean asks Bub if he thinks the trees around the porch need trimming. When he says, "yes", she says maybe he could do that next year! We finish the day on the porch with wine!