June 28, 2019 Day 20
Miles 145 Begin Deadwood, SD To Chadron, NE
Roads Traveled SD 385 to Rapid City and then south on SD 79 and NE 20 to Chadron
Slept at Bub's Mom's House, Chadron, NE
No Tennis Today (it is 88 degrees when we get here-Bub wants to play but I nix it)
Wildlife Sitings: 3 fields full of hundreds of Buffalo
The view today is warm and sunny in Deadwood, South Dakota.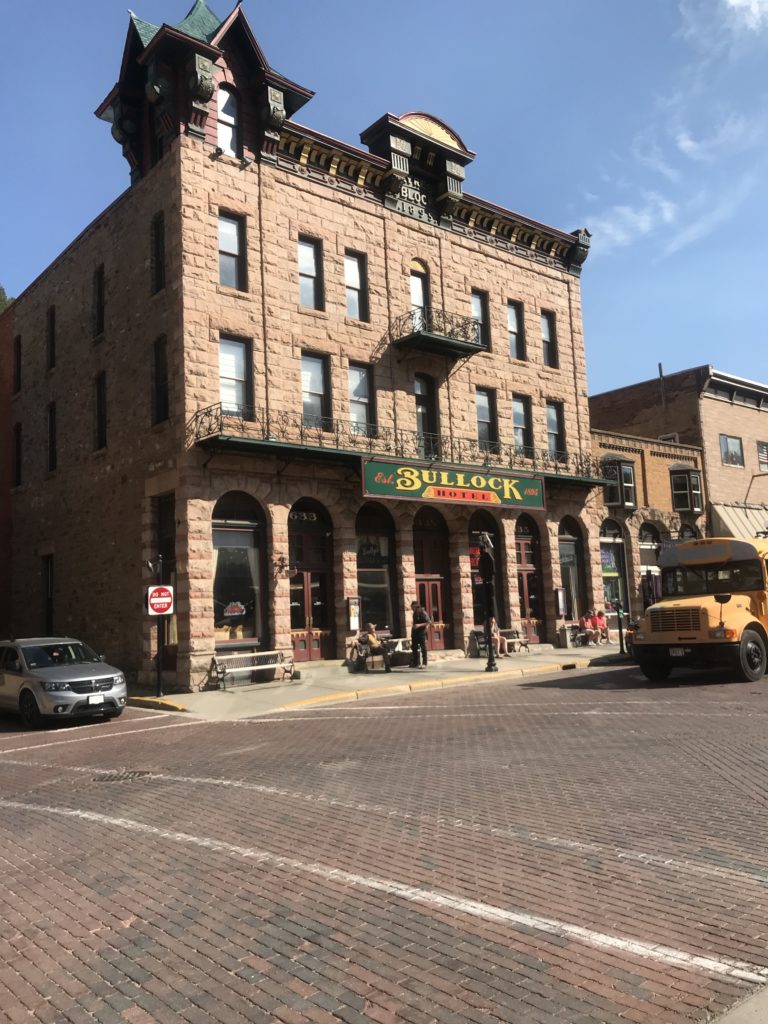 This Doubletree is located over Cadillac Jack's Casino where there are also two other hotels. We wander downstairs for a Doubletree free breakfast, only to find that isn't part of the package. We do find a coffee station in the casino and fill our cups. We have a cinnamon roll and pears from our traveling rations.
No reason to hang around. So, we head on down to Rapid City. We actually didn't have to go through Rapid City to get to Chadron but Bub wants to visit his favorite Sioux Trading Post and Store, Prairie Edge.
There are three floors filled with Buffalo hides, paintings, blankets, botanicals, beads and jewelry.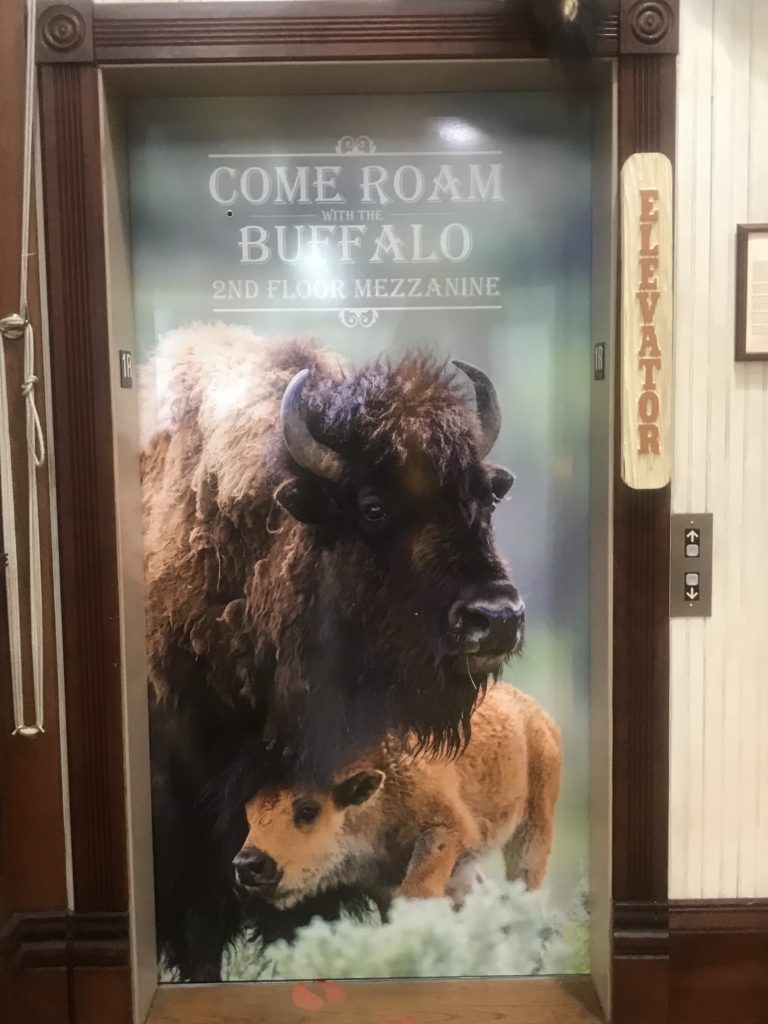 So much gorgeous stuff—it is overwhelming and amazing.
We grab lunch at Curry Masala. Who would have thought Indian food would be the choice today? Nice hot curries over rice.
Rapid City is bustling. Every corner has a life size bronze statue of a President.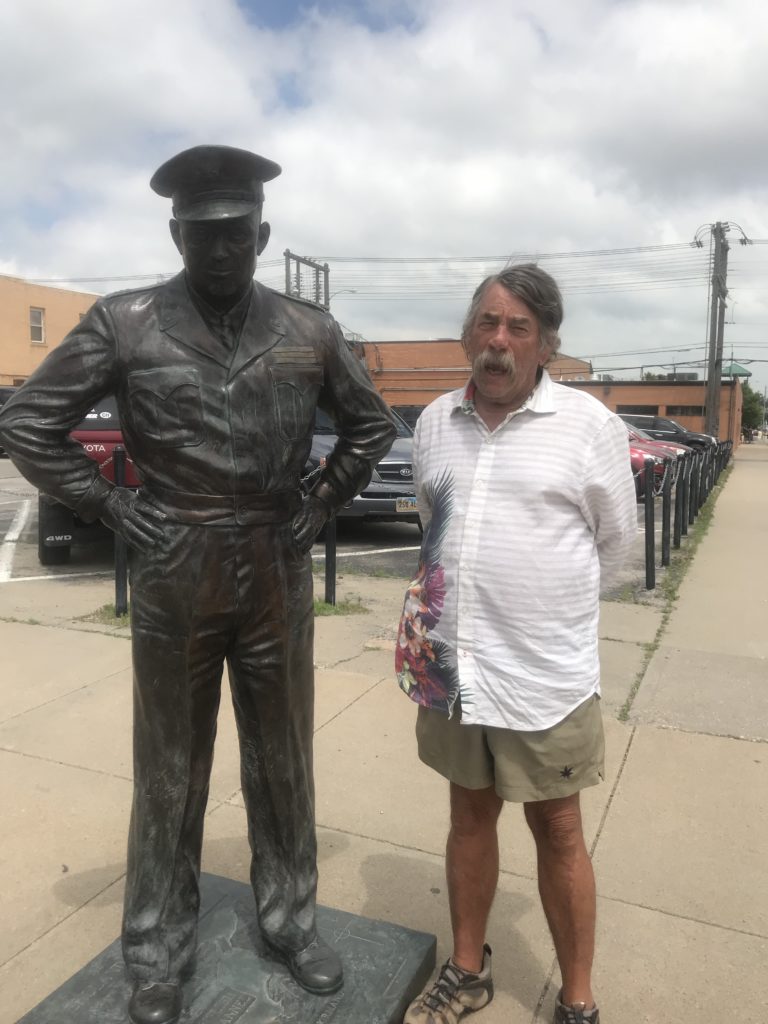 On the road again…. to Chadron where Bub was born 75 years ago!
We arrive mid-afternoon and surprise his Mom who didn't think we were arriving until tomorrow, but is delighted to see us.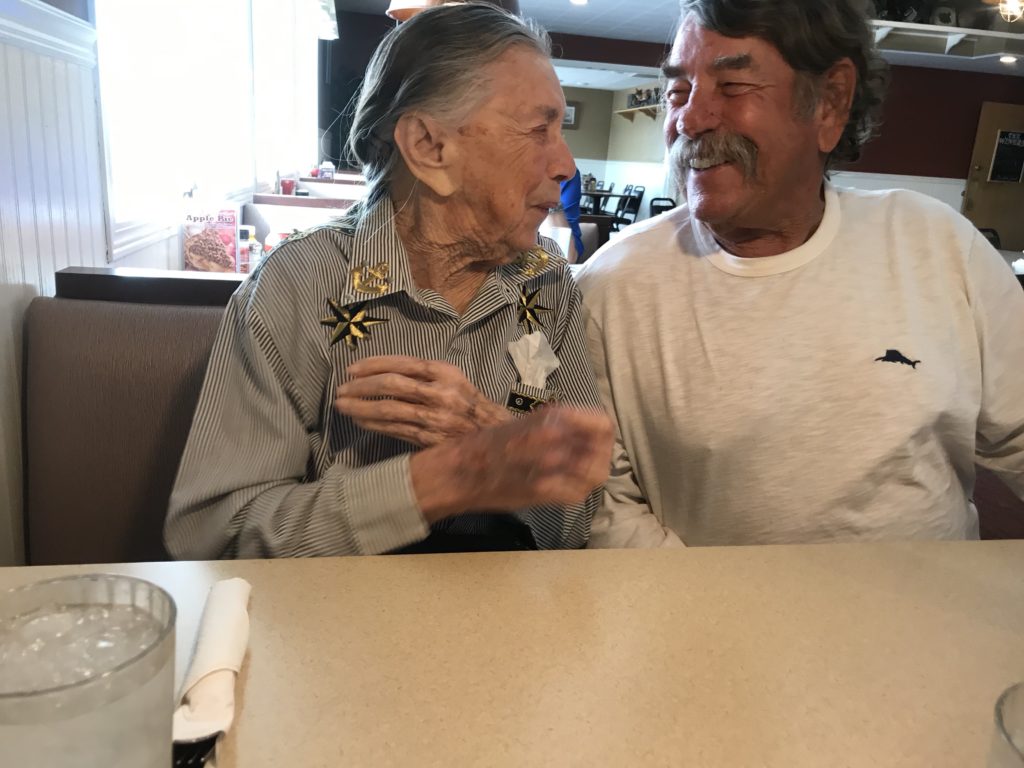 Summer is here—it's very hot and humid. Bub installs a window AC unit in the room we will be sleeping in and one downstairs for his mom.
Bub suggests tennis (what? Is he crazy?) I suggest wine! We share a bottle of the wonderful Keeling-Schafer Brothers wine we have brought from Arizona with his Mom.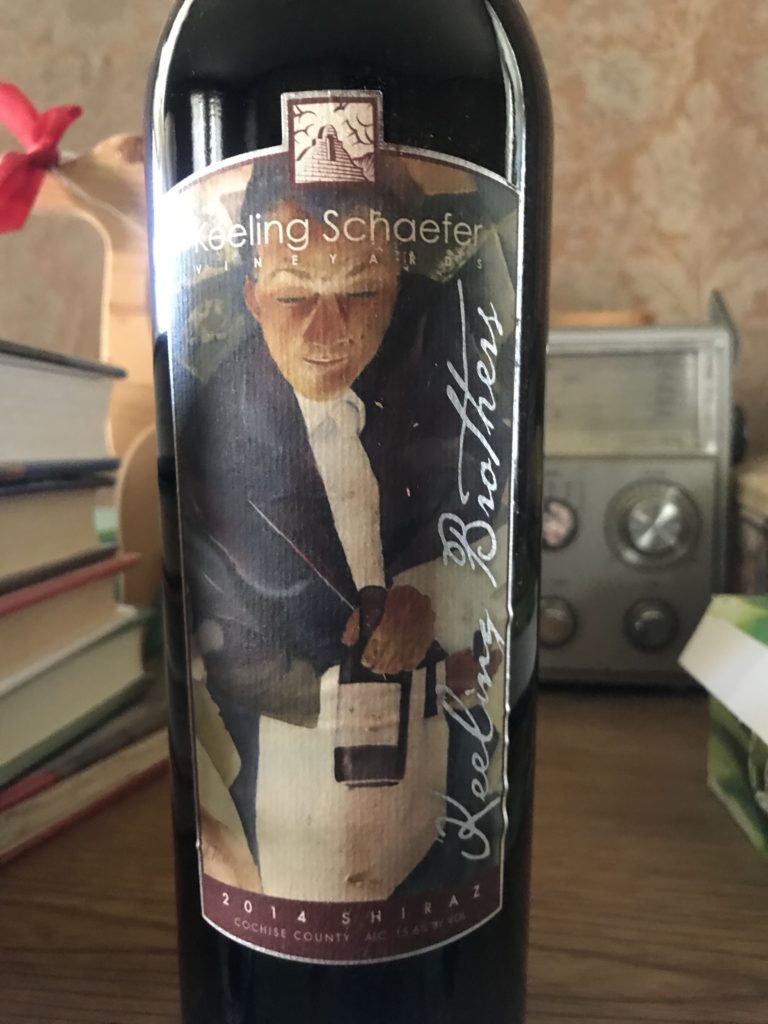 Here where it all started…Life is good 75 years later!