June 27, 2019 Day 19 Miles 283
Begin Miles City, MT To. Deadwood SD
Roads Traveled MT & ND 12 to Bowman, then ND and SD south on 85
Slept at The Doubletree at Cadillac Jack's Deadwood, SD
No Tennis Today
Wildlife Sitings: 2 Deer, 13 Antelope (most single and pairs)
The view today was summer in Montana as we awoke to vineyards in the front yard. Breakfast started at 6:30 with Marilyn serving up coffee and putting out pastries, fruit and juices. Then she had ready English muffins with ham and eggs and cheese.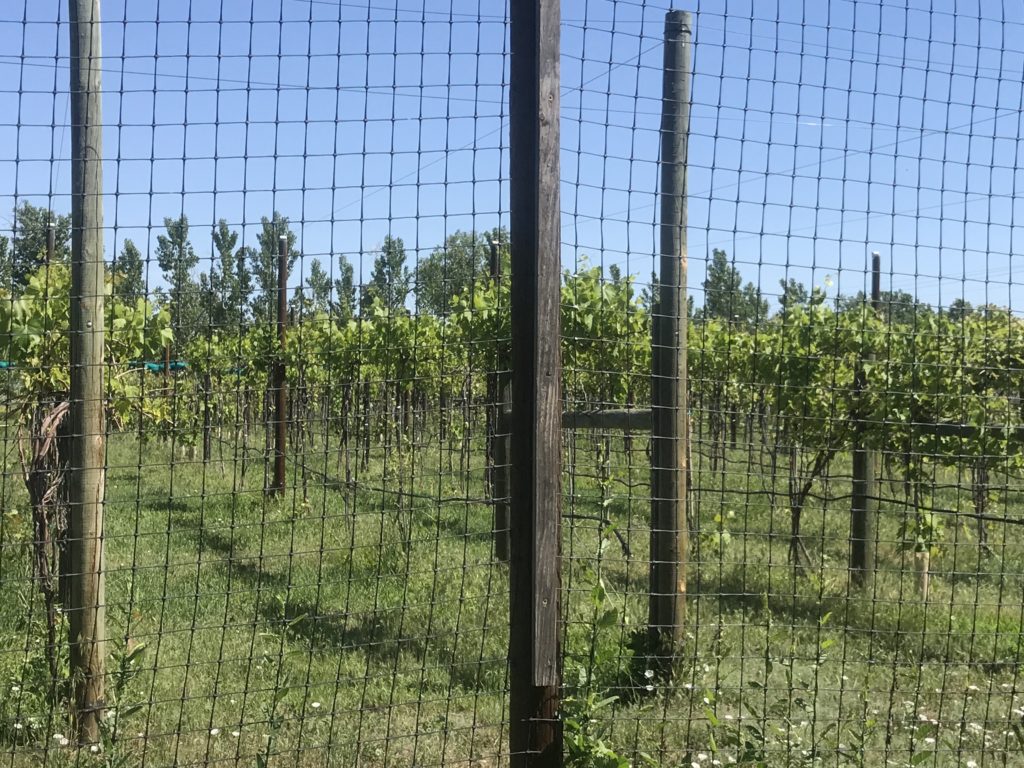 Another couple had also stayed last night. They were headed in the opposite direction—traveling to Red Lodge.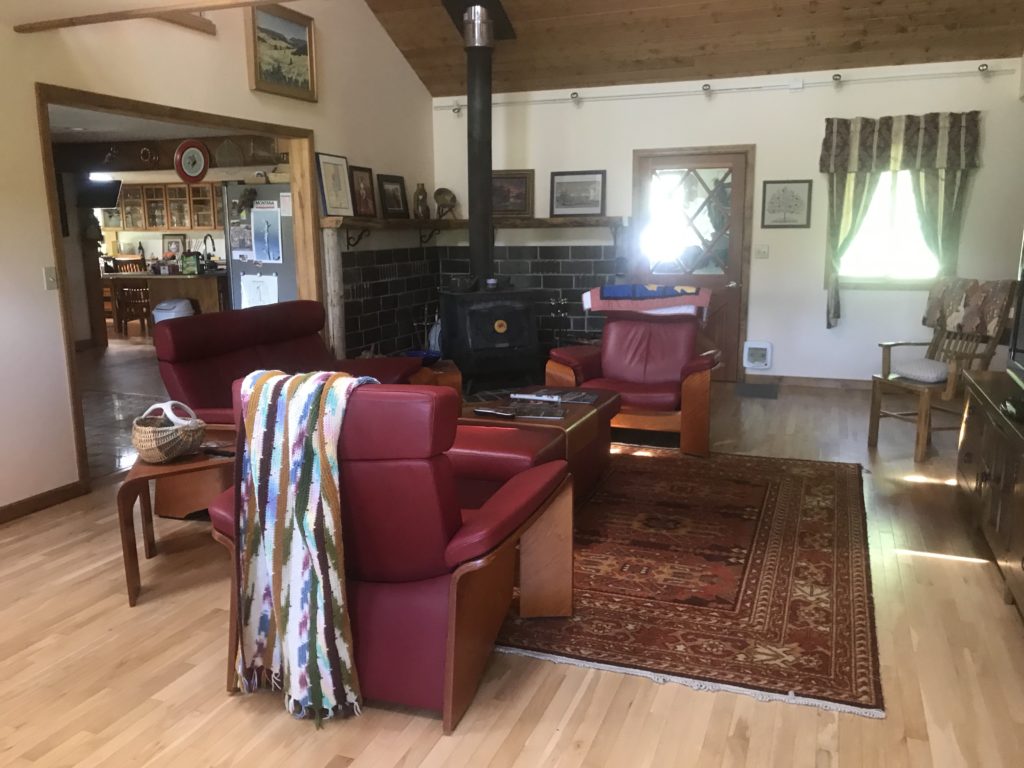 Our hosts, Marilyn and Bob, have a beautiful home set up with 3 bedrooms for travelers and nice common areas. After being anti-social last night, we get a chance to connect this morning. Bob's passion for making wine is evident and he told us about the grapes they use from a University of Minnesota project that has perfected grapes that can withstand temperatures of -40°.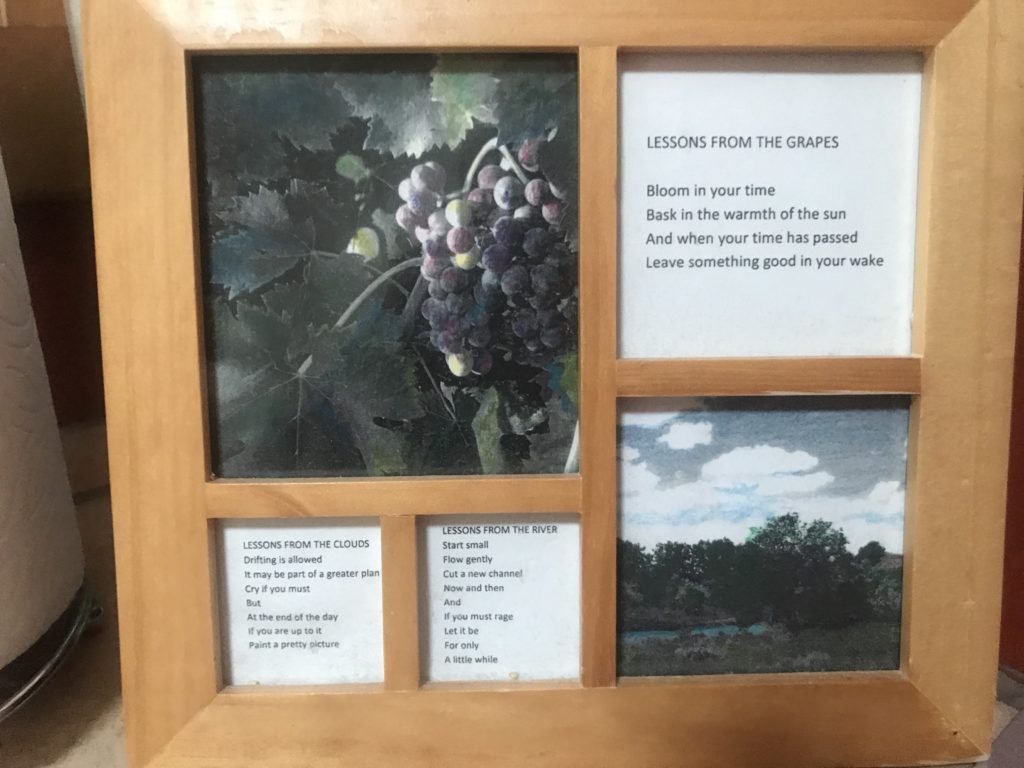 He said this year it was only about -25° but every few years it will get to -40°. When we got in yesterday, Marilyn said it was the 2nd day of summer—the temperatures had just gotten over 80°.
I have two coaching calls this morning, so Bub socialized and learned a lot about making wine.
The two states in the US I have missed are North Dakota and Vermont. Today, North Dakota will be added to the list of states visited. When we head out, we take Route 12 across Eastern Montana to the North Dakota border to Bowman, ND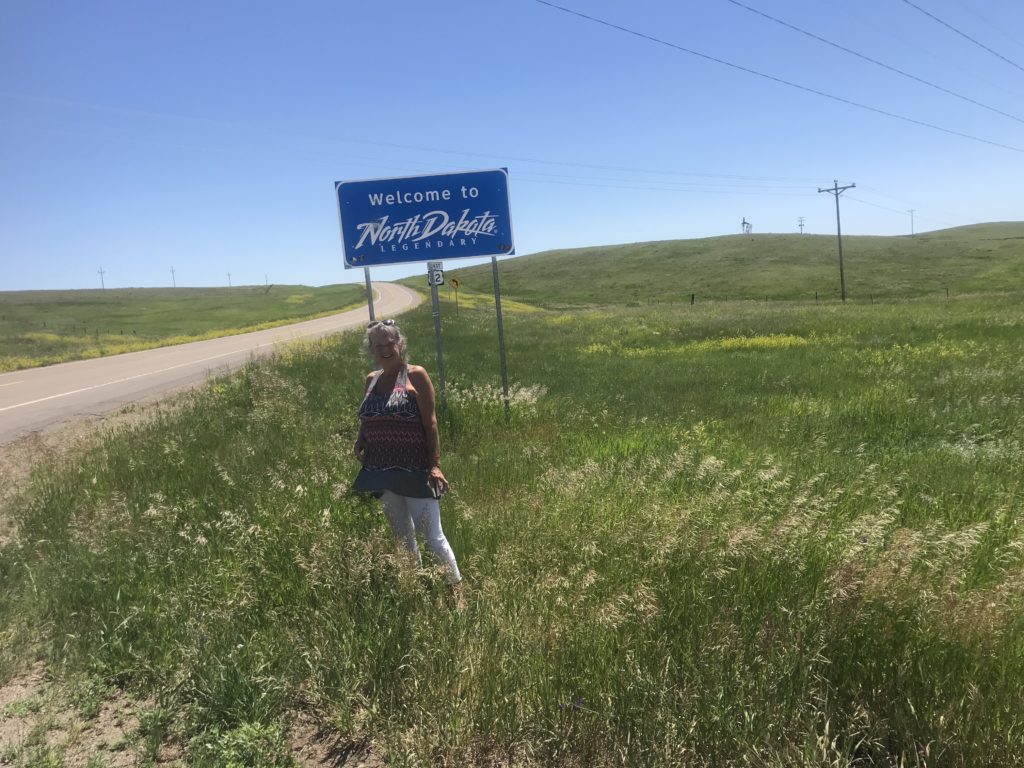 Then we head south into South Dakota into Deadwood. Along the way, the view is mostly wide valleys with rolling fields of yellow sweet clover. Oil wells are visible along the way but not much else, except for antelope in pairs, mostly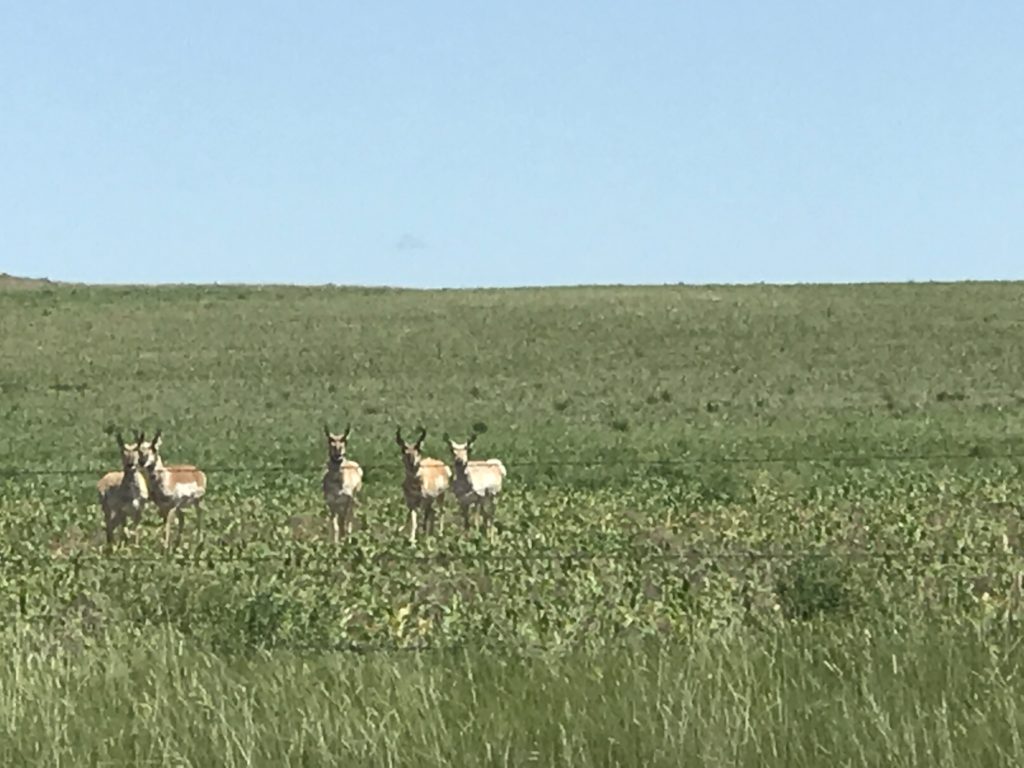 When we left Miles City, we didn't have a confirmed room for the night. It was kinda fun to just drive east and then south and figure we could stop when we wanted to. The weather was sunny and warm and traffic on these back roads was light. The vibe today was light-hearted and adventurous.
Towards the middle of the afternoon, we were a little north of Belle Fourche and Deadwood. This part of South Dakota is the site of the yearly Sturgis Motorcycle Rally. It will be held in August. I am glad we are slipping through before the craziness begins! The Badlands and Mount Rushmore also live in this part of the state. Since we visited them in trips past, we just need a place to sleep before heading into Nebraska.
I checked my HotelTonight App and saw several Hilton properties. Then I checked my Hilton App and found we had almost enough points for the Doubletree, so I booked it. Hilton now lets you combine points and cash for stays. It ended up costing $12 and we got Bub's favorite chocolate chip cookies.
We took a walk downtown to the historic part of Deadwood.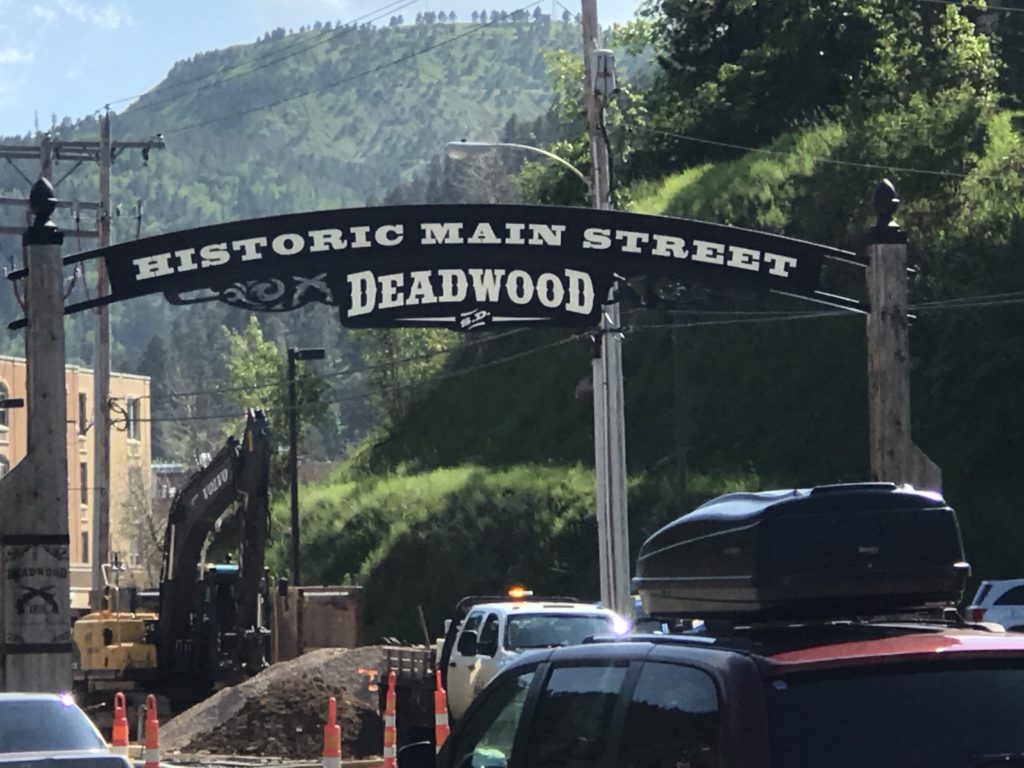 Touristy shops, gambling, eating and drinking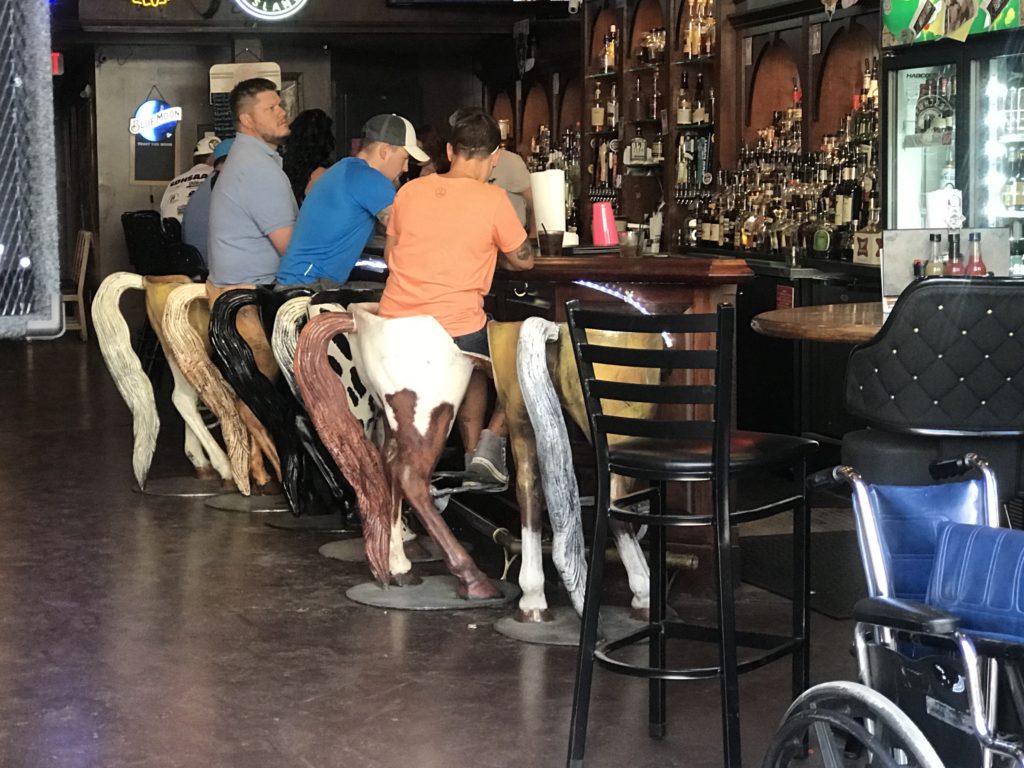 Filled the old buildings.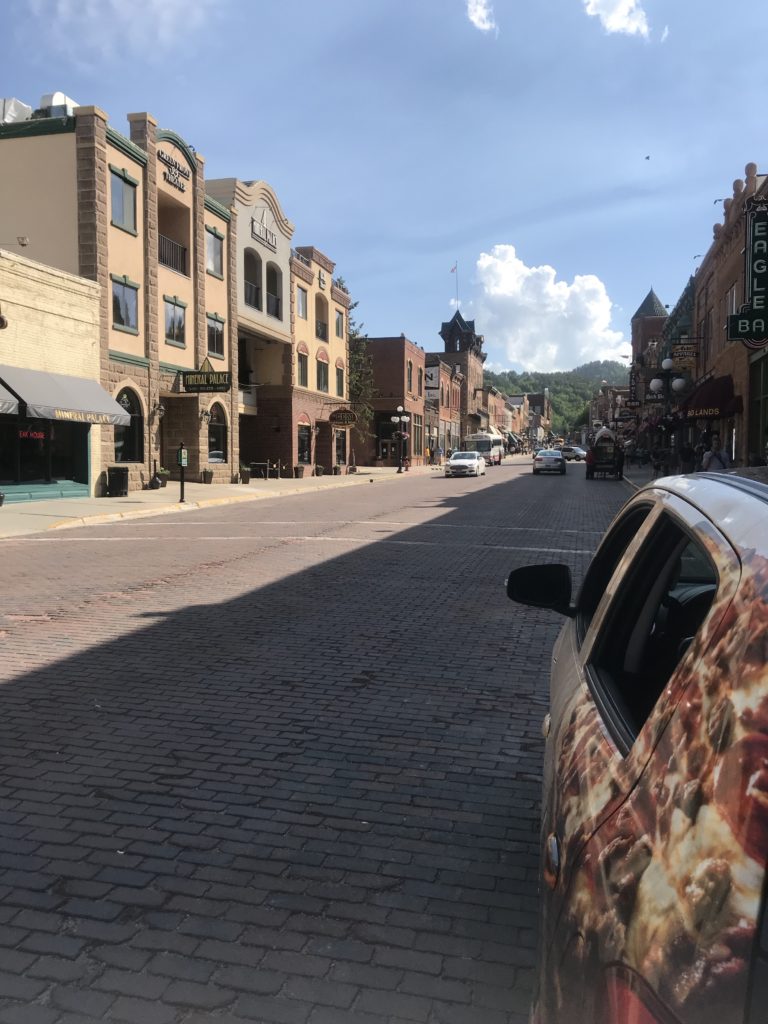 Nothing here for us today.
We sunk into the cushy Hilton Beds with plenty of soft pillows and said:
Life is Good!