June 26, 2019 Day 18 Miles 288
Begin Red Lodge, MT To Miles City, MT
Roads Traveled Beartooth Highway 212, MT 308, MT 310 I-90, I-94
Slept at Tongue River Winery B & B
No tennis today
Wildlife Sitings: Lots of cows
The view today is a bright, blue, cloudless sky above Broadway Ave. in the middle of downtown Red Lodge. The Pollard Hotel breakfast is filling and yummy. Instead of a buffet, we could choose from the full breakfast menu. Bub has been enjoying biscuits across Montana.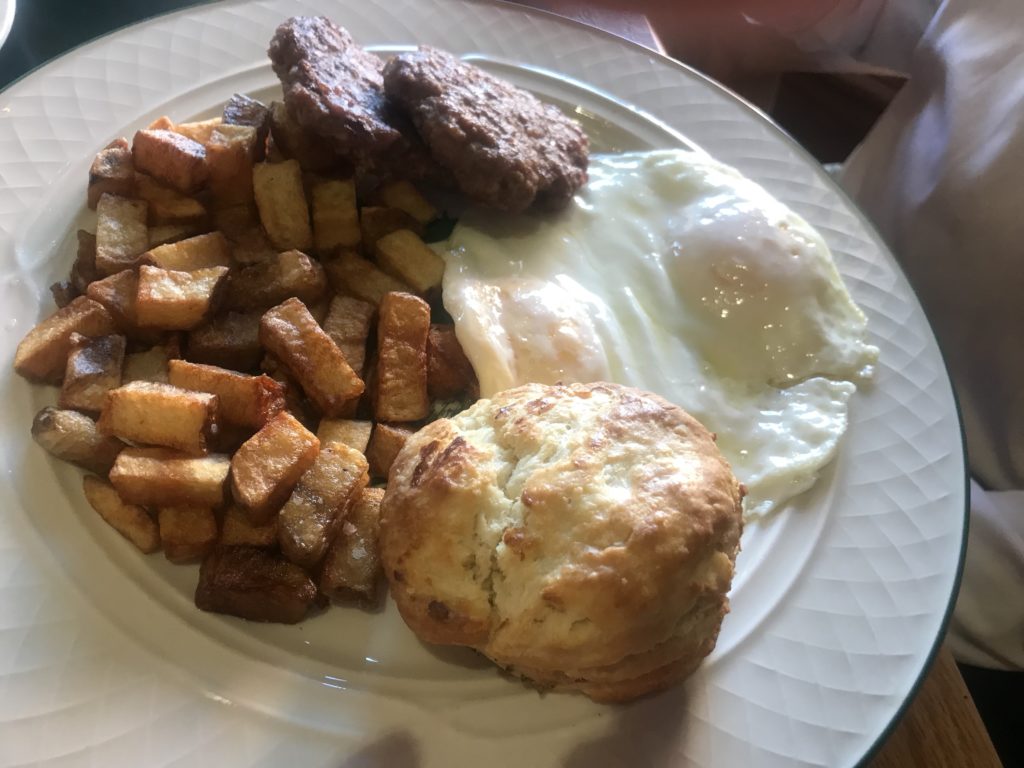 A fresh berry jam tops it off today, instead of gravy.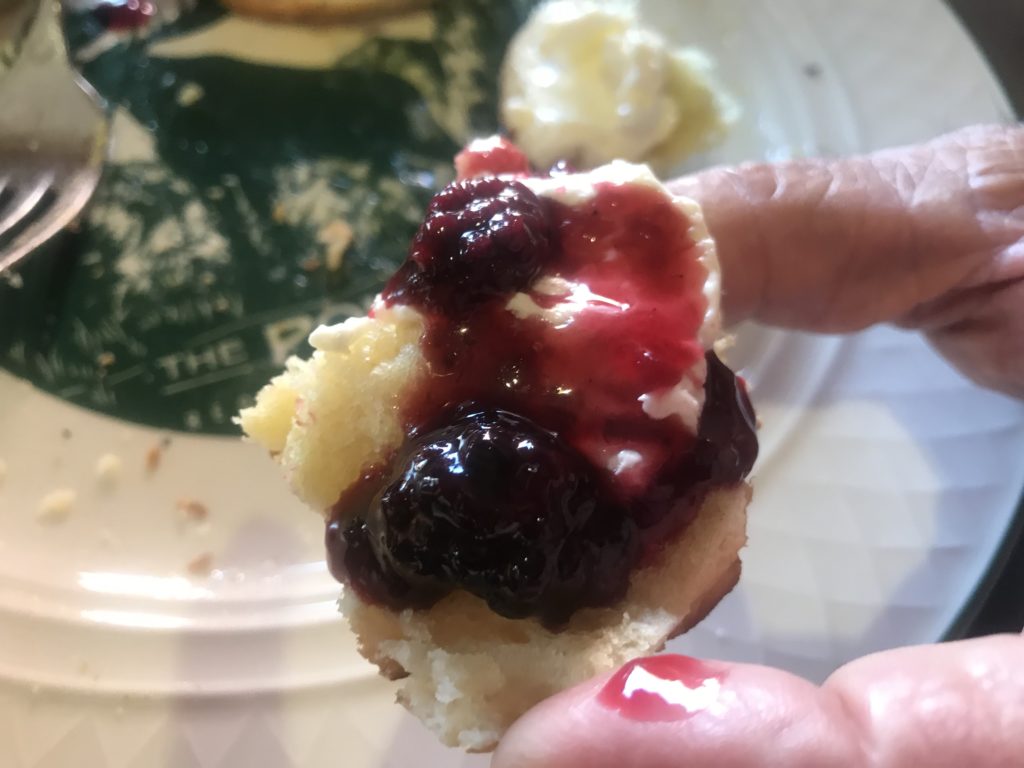 Oh my…my skillet has lots of healthy stuff such as spinach, onions, tomatoes and asparagus and includes heartier fare with crispy potatoes and melted brie cheese topped with 3 scrambled eggs. (no, I didn't finish it and it did negate the need to have lunch today!)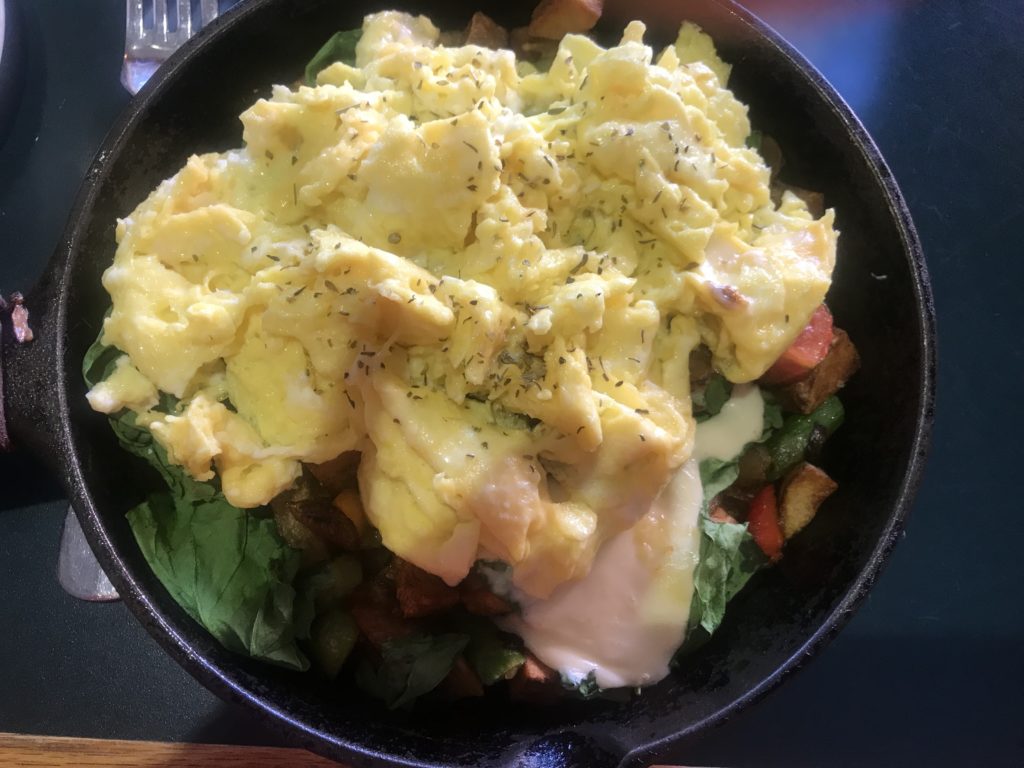 Since the Beartooth Highway was closed yesterday, I am elated that it is open this morning. I didn't want to go all the way back (68 mi) to Cooke City, but did want to drive up this side, which we heard was was the prettiest part, to the summit. Bub grumbled, not wanting a detour, but, oh well, I was driving!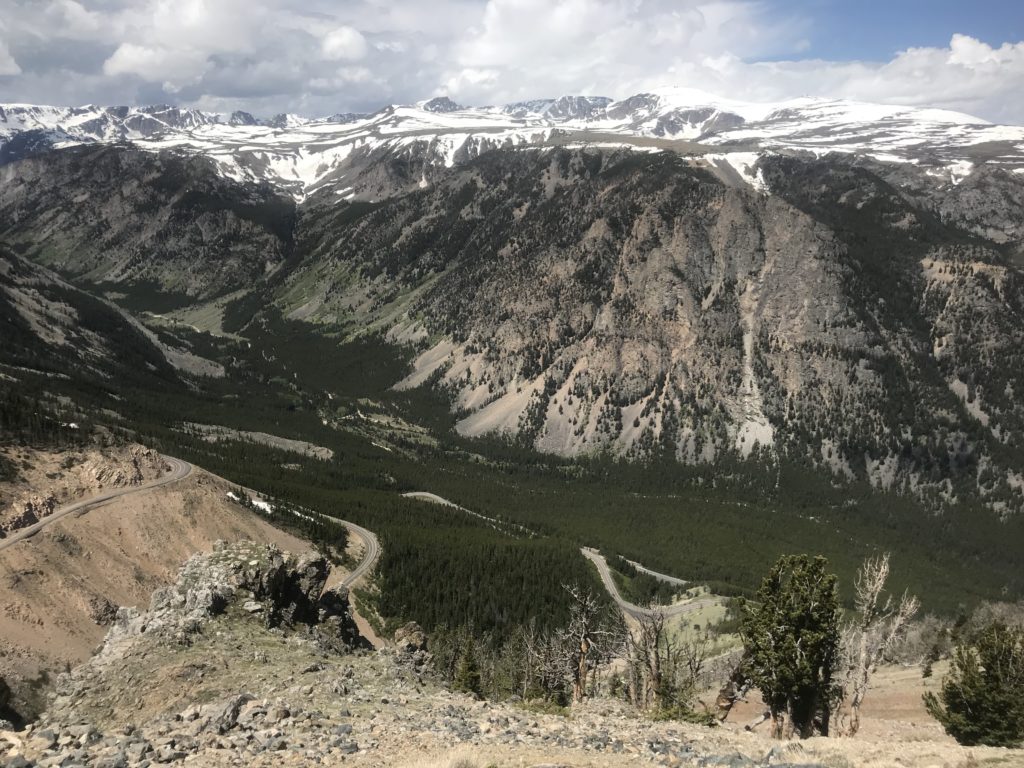 I drove carefully through switchbacks that snaked higher and higher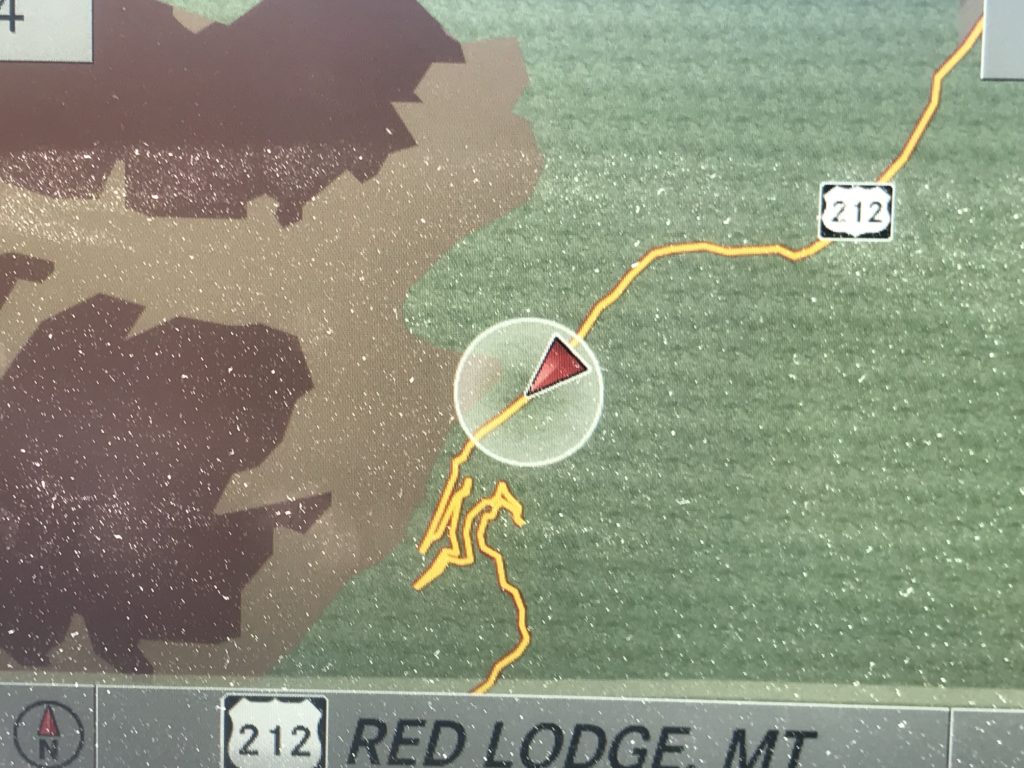 for about 30 miles until we finally reached the 10,947′ summit.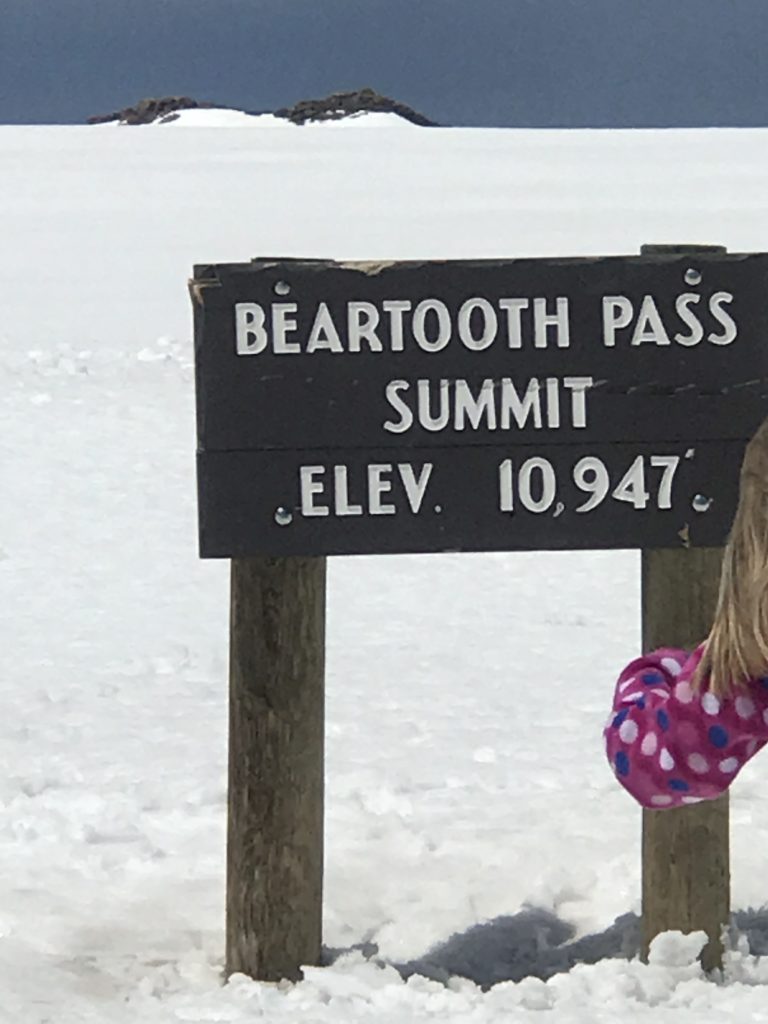 Snow was piled high on either side of the road. The road was clear and dry, however, except for a few big rocks that had slid down.
Breath-taking and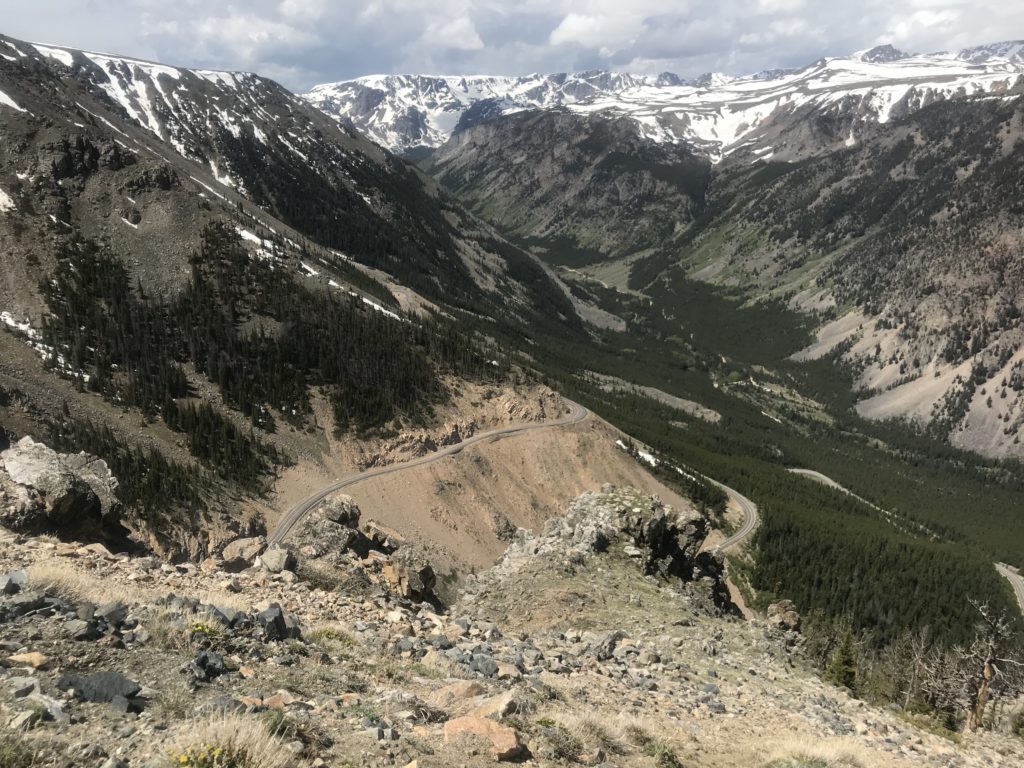 awe-inspiring barely describe adequately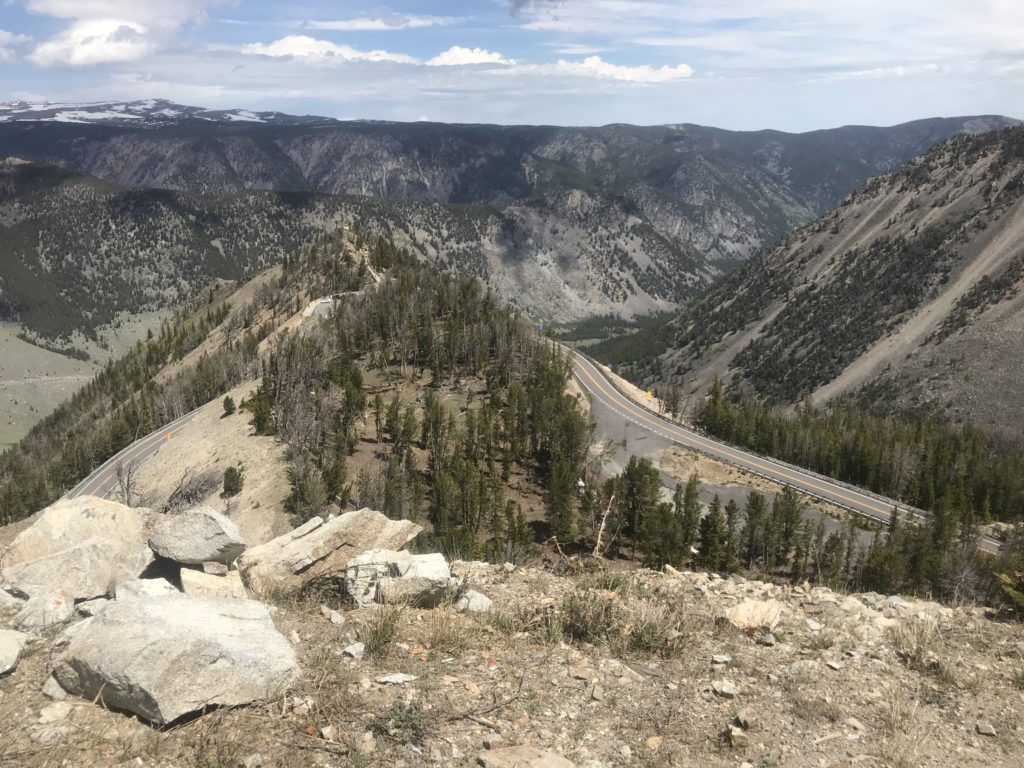 the views here at the top of the world.
As we drive back down, we can see the "Beartooth" in the distance.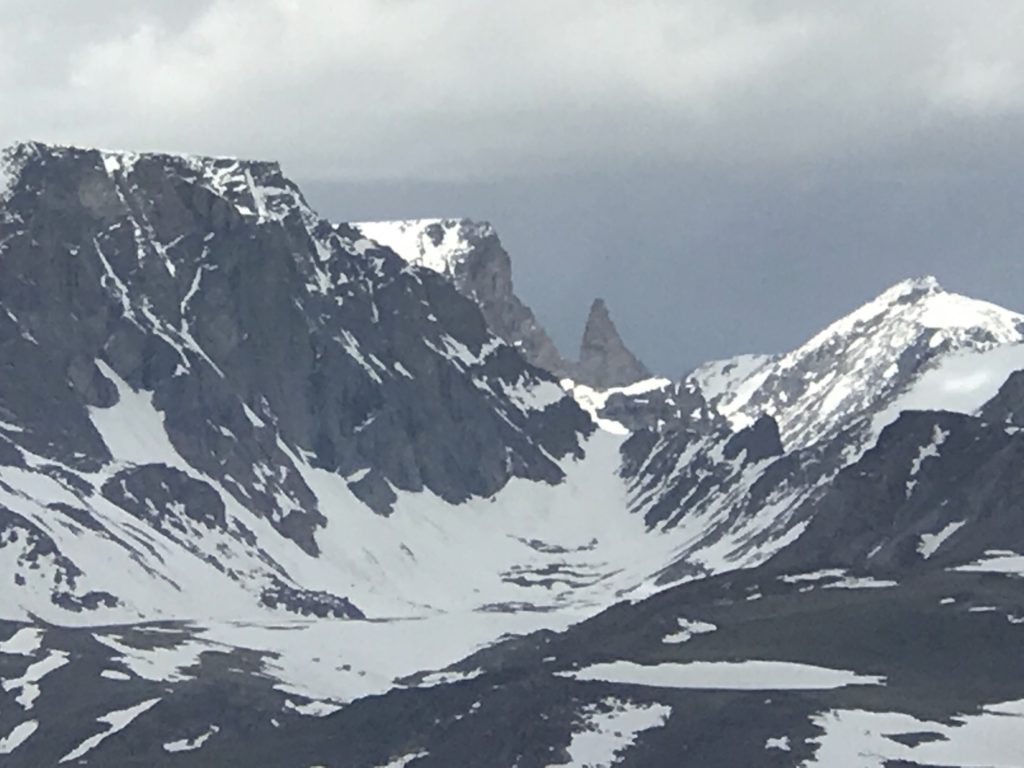 There is quite a bit of traffic in both directions and lots of motorcycles (and a few brave bicyclists!) but we are traveling as fast as we'd want to go and the whole detour takes just a little more than an hour.
The clouds build and, by noon, they are dark and ominous. The fire warnings, because of all this recent rain, are now showing LOW. There have been so many fires in recent years, this is good. We do get rain off an on over the next few hours.
When we get back down to Red Lodge, we take roads less travelled (Montana 308 and 310) to head over to Miles City for tonight's adventure. I had to fight with the navigation guidance and Google who both tried hard to get me on the Interstate. Bub had a big AAA map and he proved, once again, that he is a good backroads navigator.
We do eventually get on I-90 and I-94 to get to Miles City and find
tonight's stop at The Tongue River Winery B & B.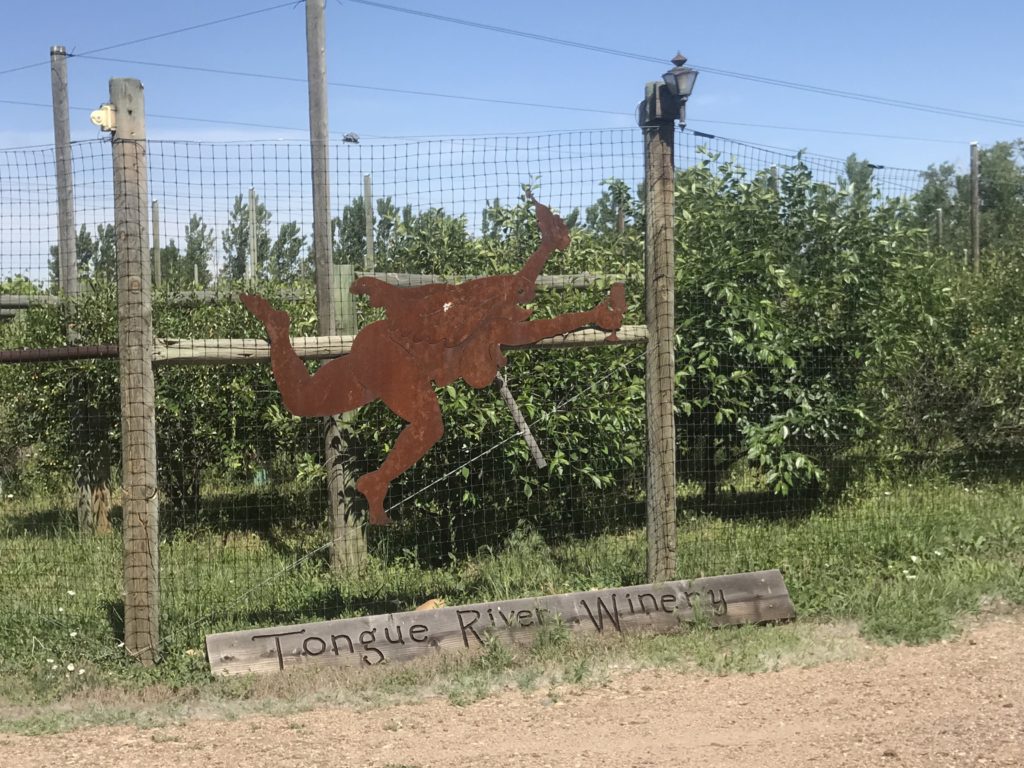 Locating the winery was made easier by little wooden signs they had posted at all the turns after the cemetery. It was a good thing, because the GPS navigation said we were off the grid and too bad
(well, she didn't really say, "too bad" but clearly didn't know how to get us there).
Approaching The Tongue River Winery, we saw fields of grapevines growing in front and in back of the building displaying a big sign for Wine Tasting. I still chuckle that Bub told my friend, Jacqueline, in Salem that we had seen lots of wine growing on the drive from Ashland to Salem!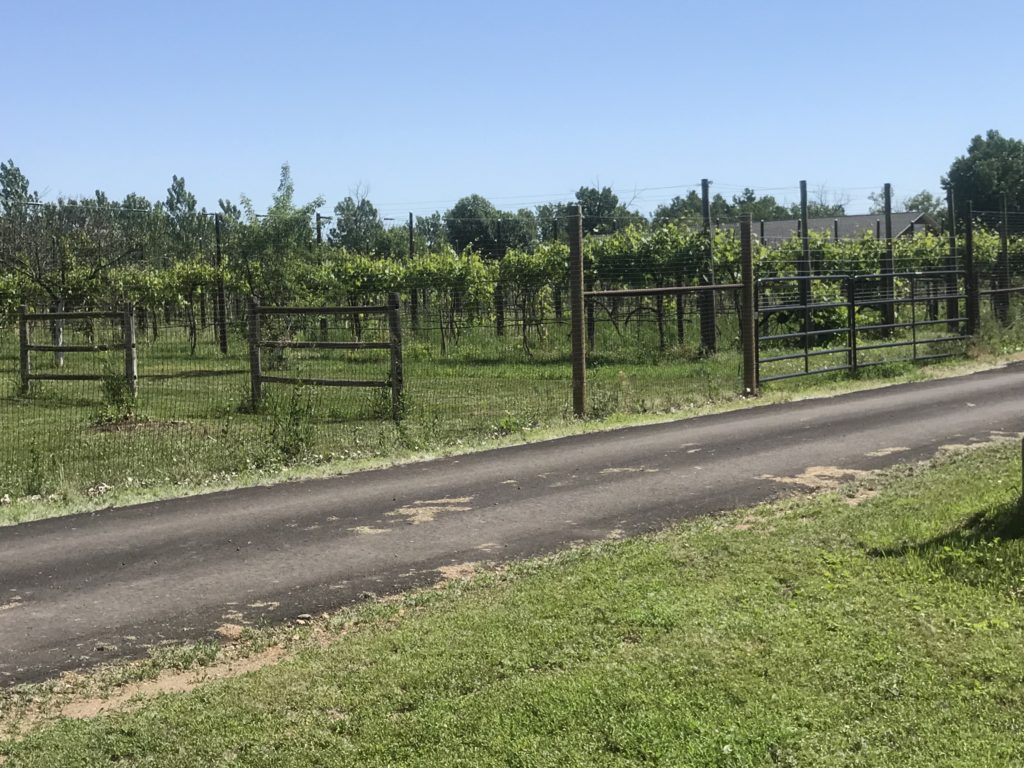 The best of all worlds, I think, must be a winery with wine tasting and bottles of wine and a cute and comfy Airbnb accommodation. 
We start out in their Tasting Room with 5 or 6 different wines. The proprietor, Bob, is willing for us to taste as many as we want.
There are quite a few sweet, fruity red wines, like cherry and rhubarb (the best seller) and huckleberry. We do sample, but they are too sweet for our tastes. We choose the drier reds. We buy some Brothers and Tongue Tied and head off for our room.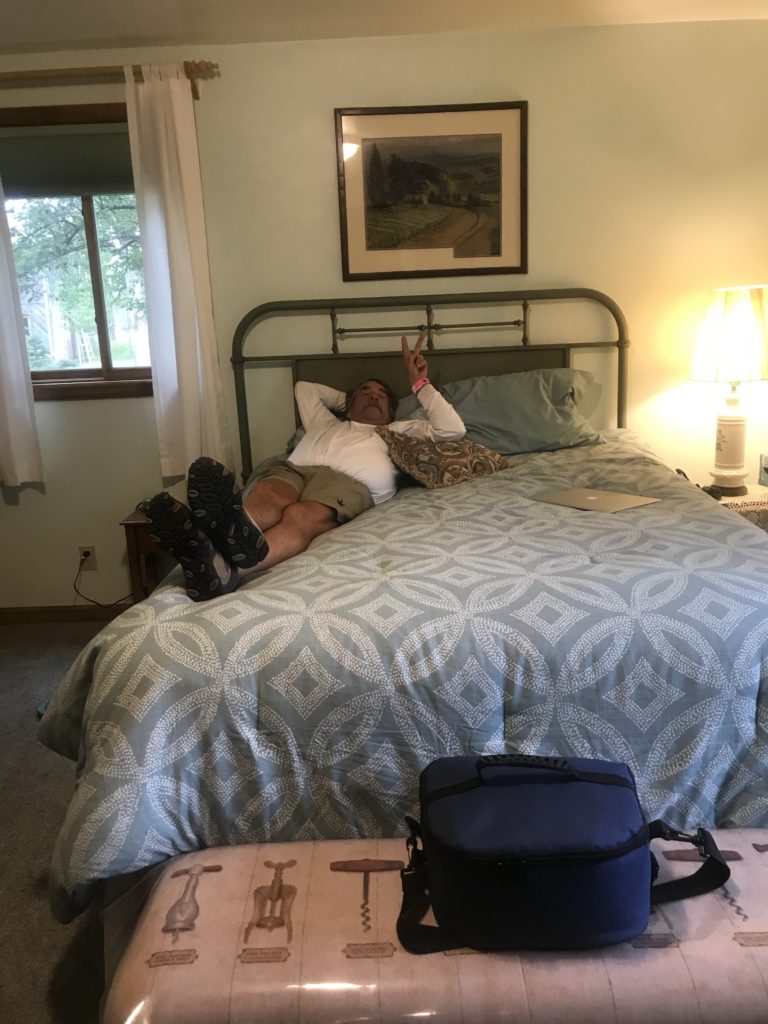 We open and toast with the Brothers wine.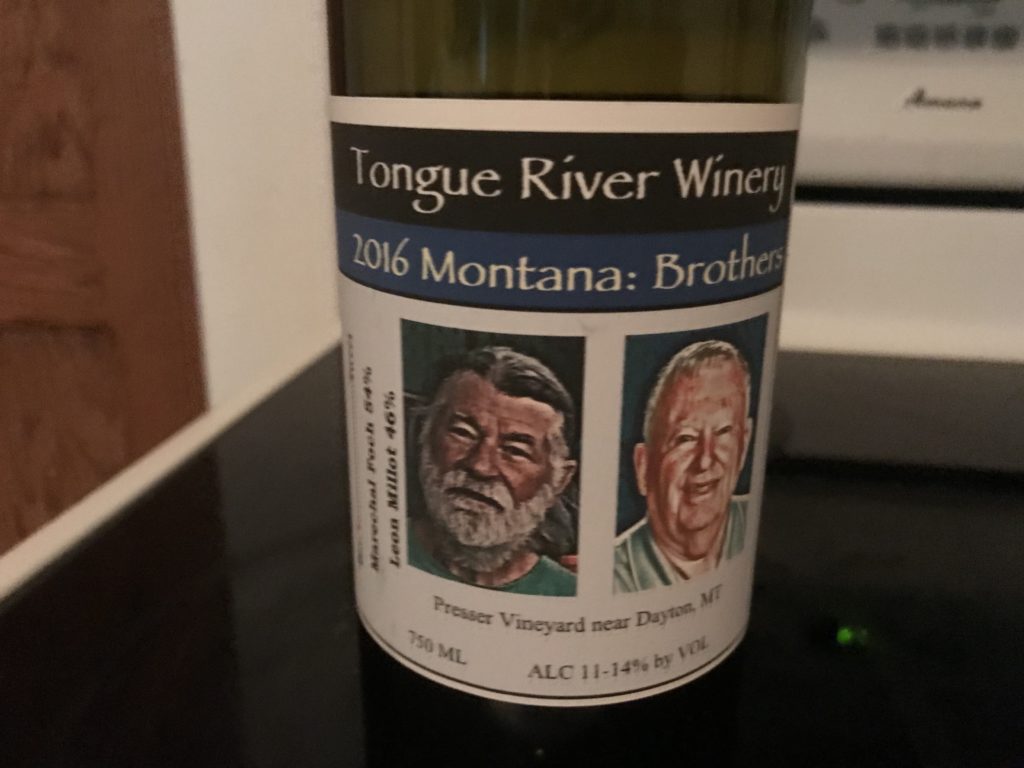 Which we enjoy with another picnic dinner of crackers and cheese, sausage and the remains of my skillet breakfast. A good night's sleep beckons!
Ah, the good life!