June 25, 2019 Day 17 Miles 160
Begin Pray (Chico) , MT To Red Lodge, MT
Roads Traveled MT 540, I-90, MT 78,
Slept at The Pollard Hotel, Red Lodge, MT
No Tennis today
The view at Chico Hot Springs this morning is filled with gorgeous flowers and snow-capped mountains AND finally, some sunshine and warmth.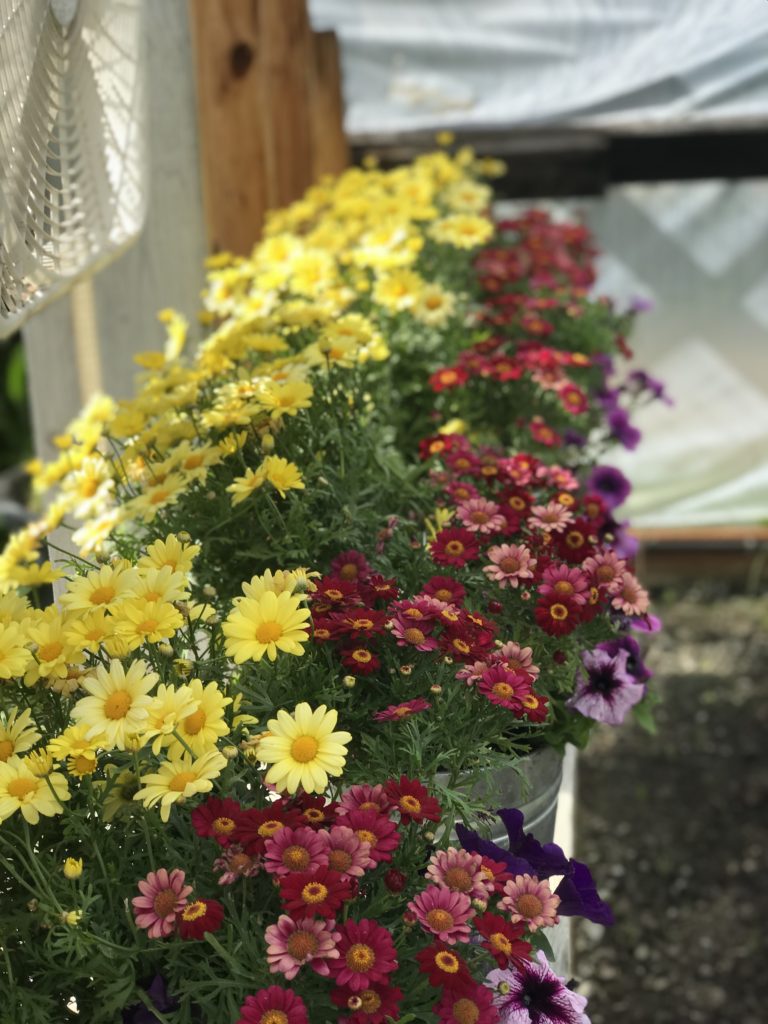 The pools open at 7 and we are there by 7:30 allowing the hot mineral water to soak into our bodies and nourish and relax. Tho…how much more relaxed can I get?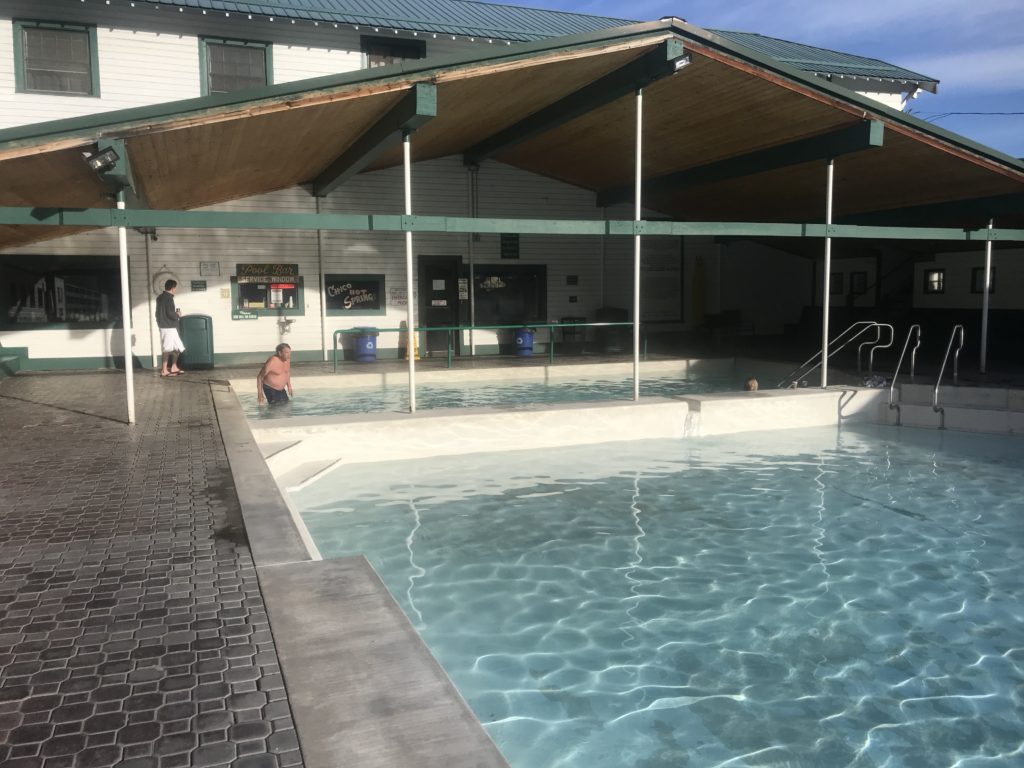 I have a coaching call that I do from the porch of Andy's Cabin on the North 40. How wonderful that I can do my coaching while being in fantastic locations such as Chico. I am blessed.
This morning, I interview Seabring Davis, who with her husband, Colin, owns Chico Hot Springs Resort and Day Spa. I will be doing a feature story in January for Northwest Travel and Life Magazine. We talk of the additions they had added, including some very cool covered wagons, for glamping, up on the hill above the Lodge and Pools.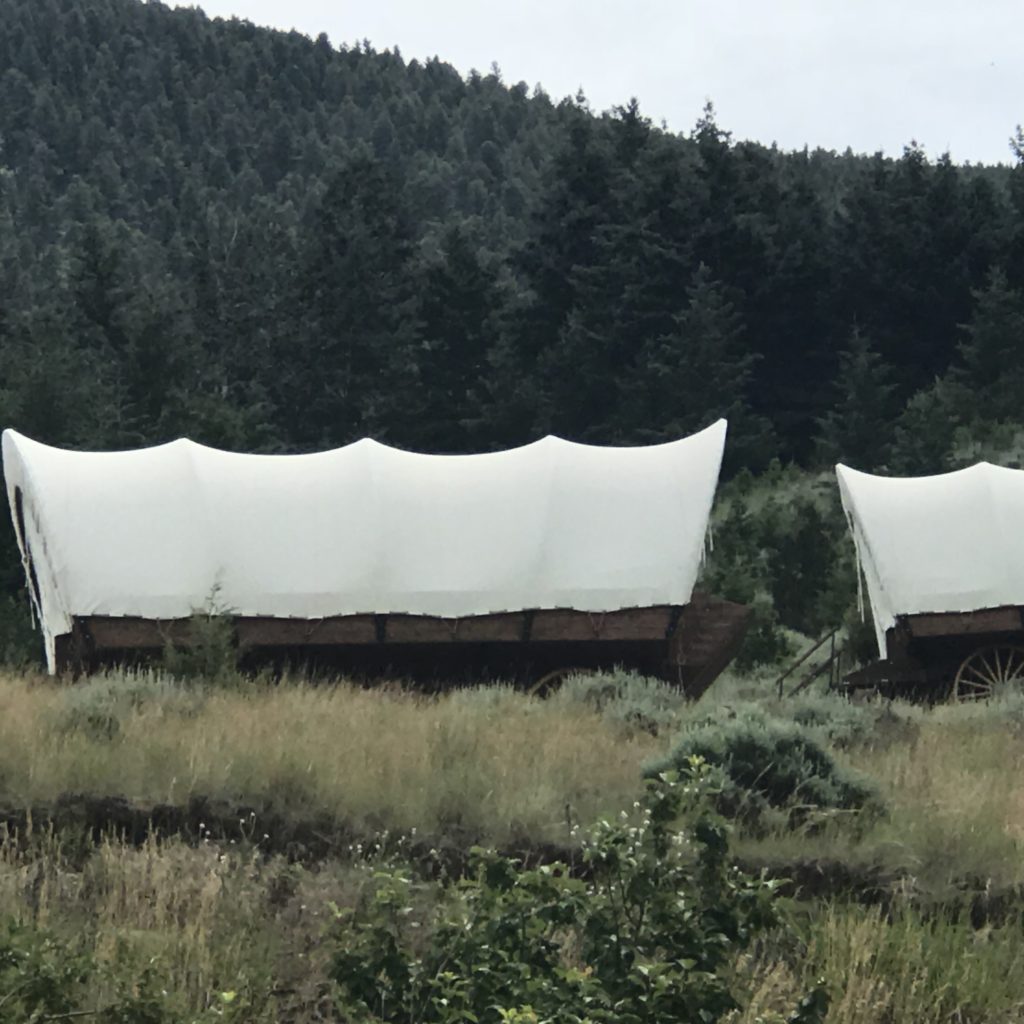 She tells me of the weddings they have almost every weekend from May-October, of corporate retreats and the fact that 80% of their guest are return guests.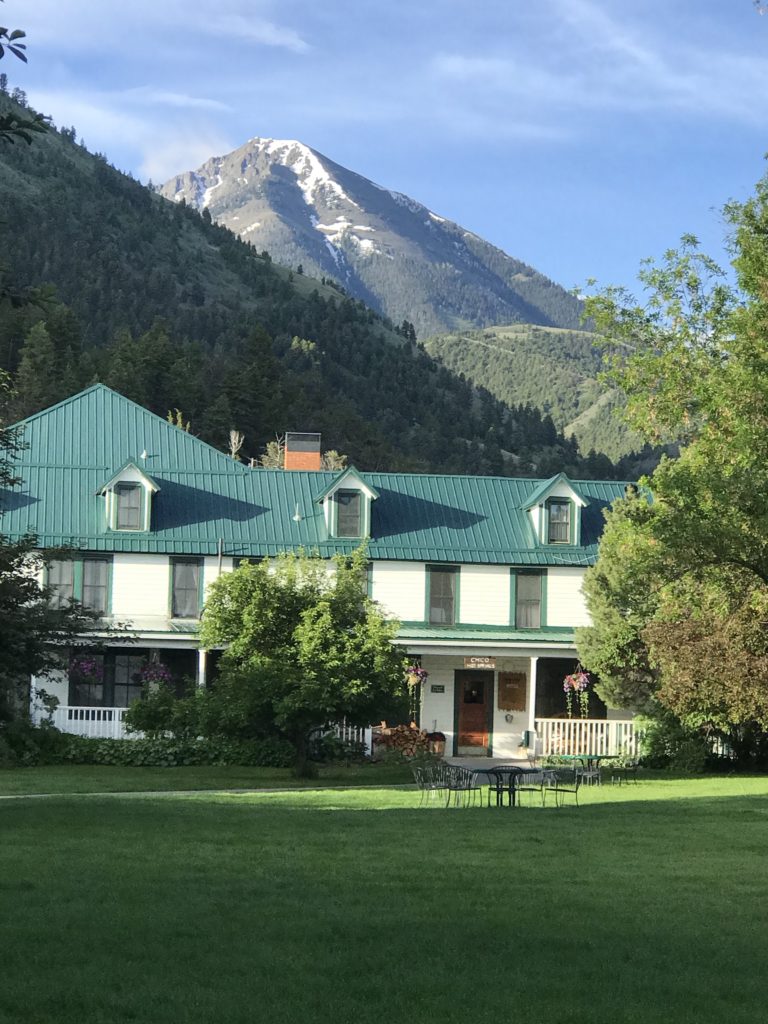 The history of this Hot Springs dates back to 1897 and is fascinating. These days, you can enjoy a Spa treatment, go horseback riding, hiking, river rafting, biking or play on the 18 course disc golf course or shop in the gift shop and more!
Seabring autographed and gave me a copy of The Western Kitchen , a cookbook and a history of Chico that was just published late last year. I know it is going to be fun to replicate some of their recipes. I am also grateful to her for arranging the wonderful dinner we had last night.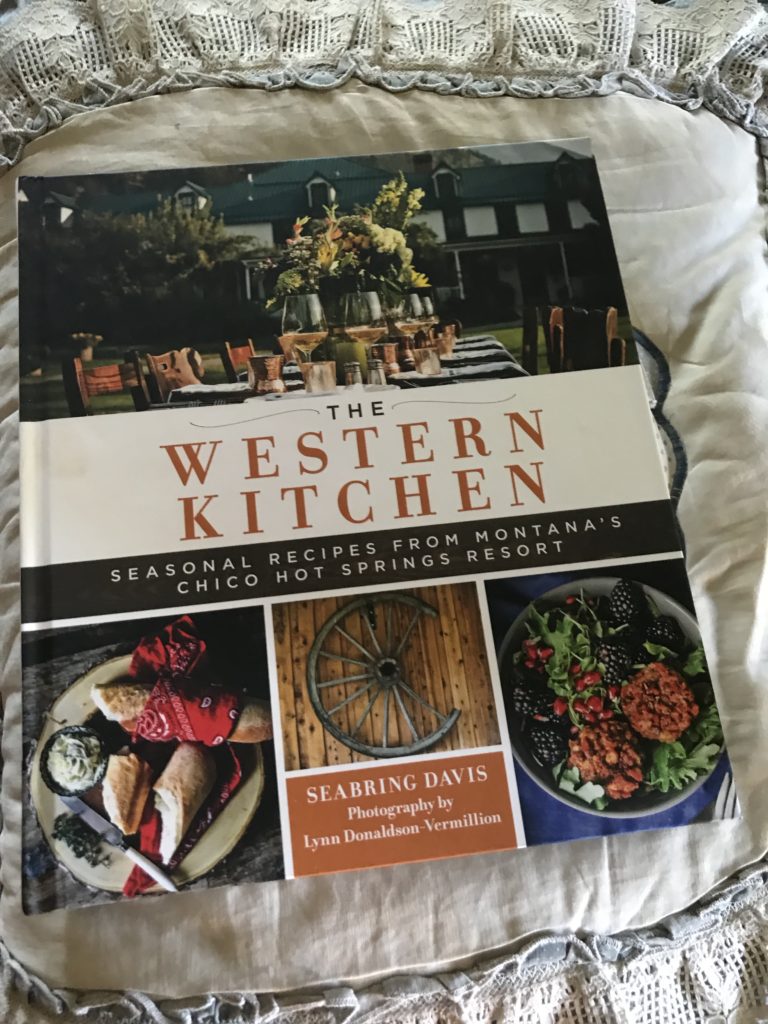 A few months ago, I did an article for TheYums on our experience last summer. We have now visited 5 times (and fit their profile of return guests!). It is always one of the highlights of our trips to Montana. Just 30 miles north of Yellowstone, or 30 miles from Livingstone on I-90, it's worth a visit, whether for a meal or a few days of utter tranquility and specialness. We hated to leave after just one day, but they were totally booked. Make your reservations early.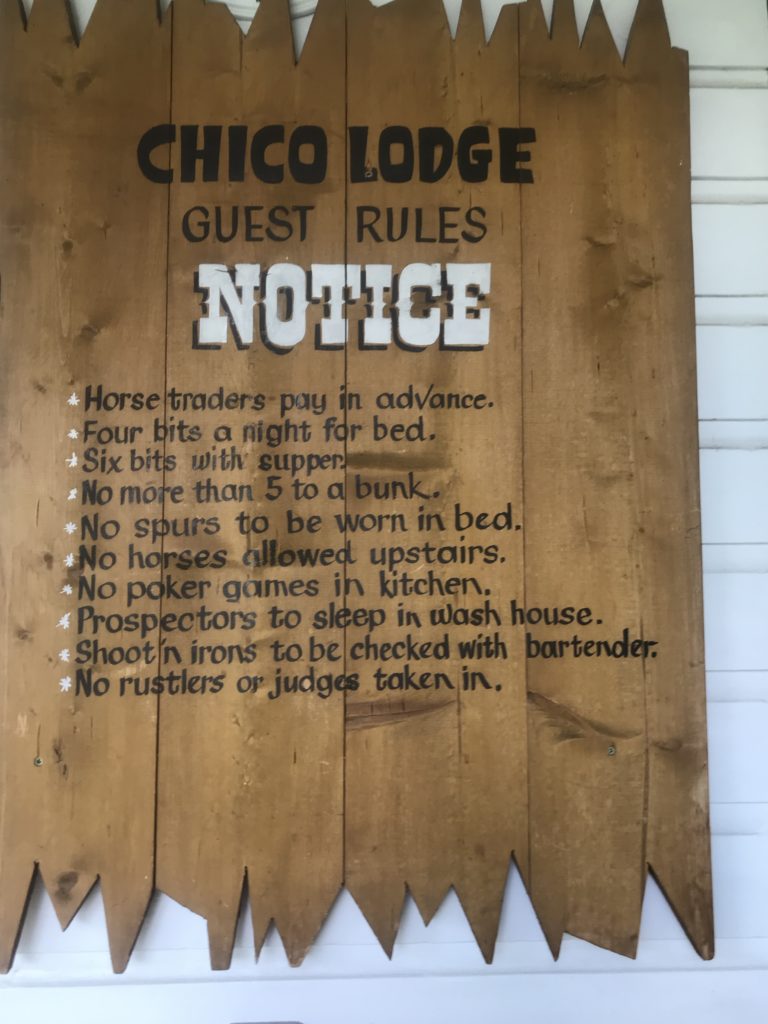 Last summer, we finally were able to traverse the amazing Going to the Sun Road across Glacier National Park. Three times previously, we arrived before and after it was open and never timed it right. This year, I was keen to drive Beartooth Highway—a National Scenic Byways All-American Road. It is the other high (10,947 ft) Montana Pass, and was described by Charles Kuralt as "America's most beautiful drive." Opened in 1937, it, like the "Going to the Sun" Road, is only navigable a few weeks out of the year, due to snowfall. We had planned to drive from Chico to Cooke City and over the Beartooth Highway today. However, the past few days have dumped a lot of snow on the road and it is closed. So… Plan B—back north to Livingston and then around to Red Lodge.
Tonight's sleep is at the downtown Red Lodge Historic The Pollard Hotel built in 1893.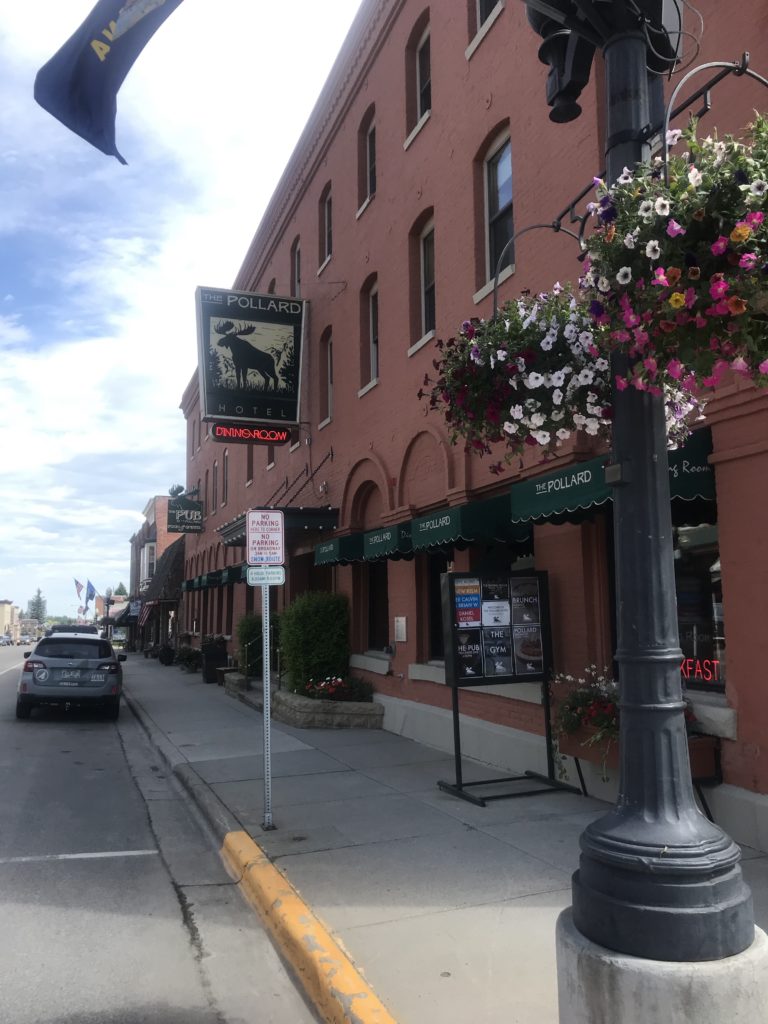 Beautifully restored, we have a comfy room in the middle of downtown.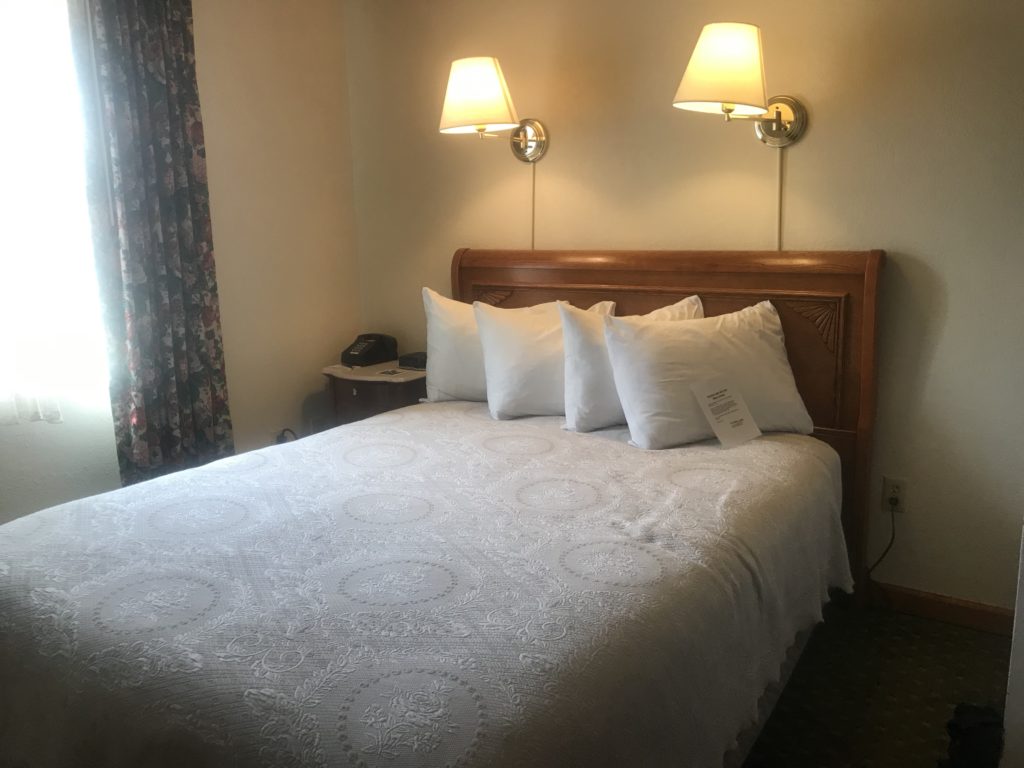 We are in time to take a nice walk through town to get a good look around.
Many historic signs educate about the wild west history of the town, such as the foiled bank robbery.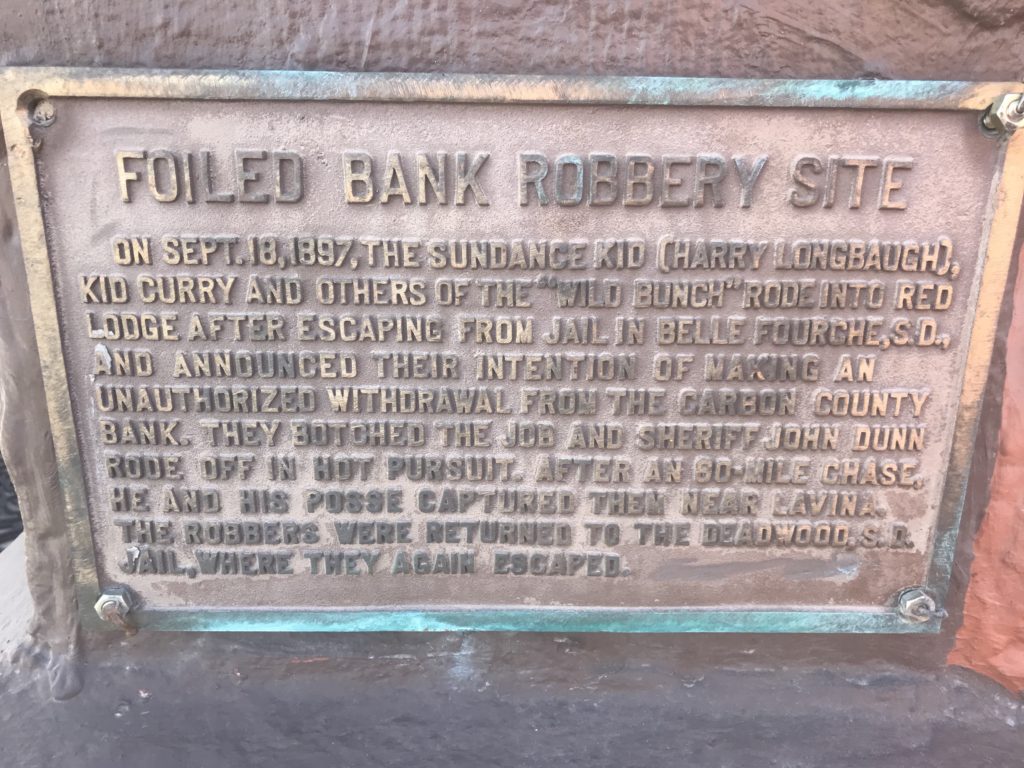 Filled with (mostly overpriced) tourist shops, bars and restaurants, Red Lodge is a busy, little town in the summer months. I find a cool sheepskin vest to buy.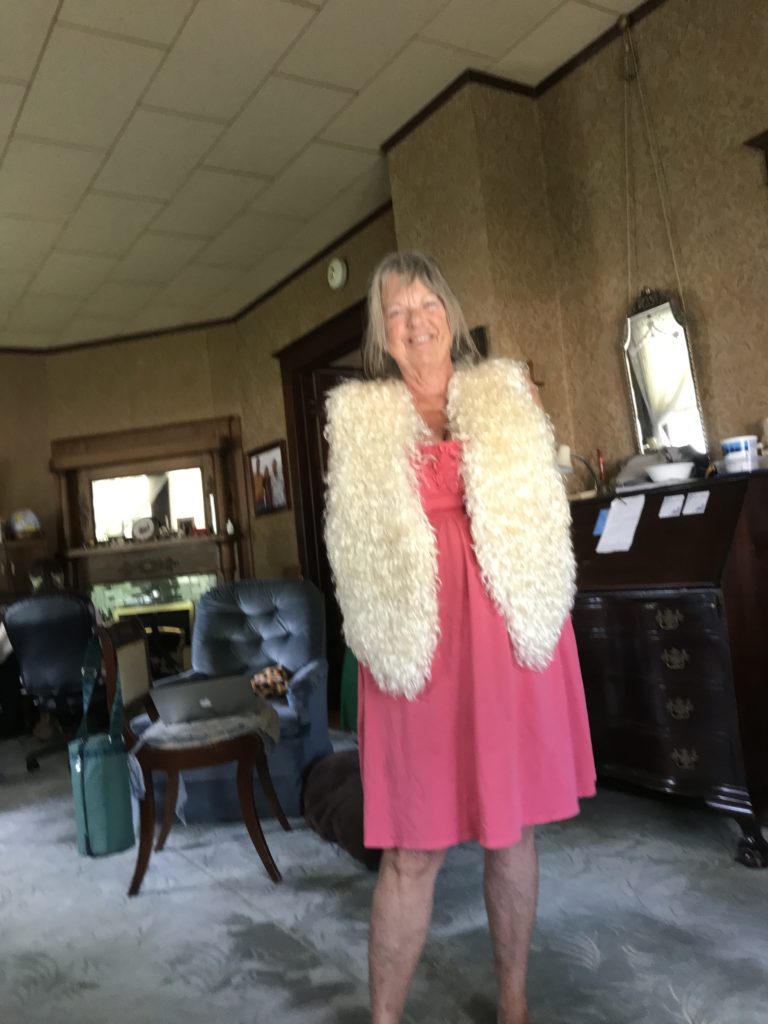 Seabring Davis at Chico Hot Springs had suggested the PREROGATIvE Kitchen. A comfortable setting with regional treats—we look over their a la carte and wine menus. It's Happy Hour and we are hungry (If you can imagine that!).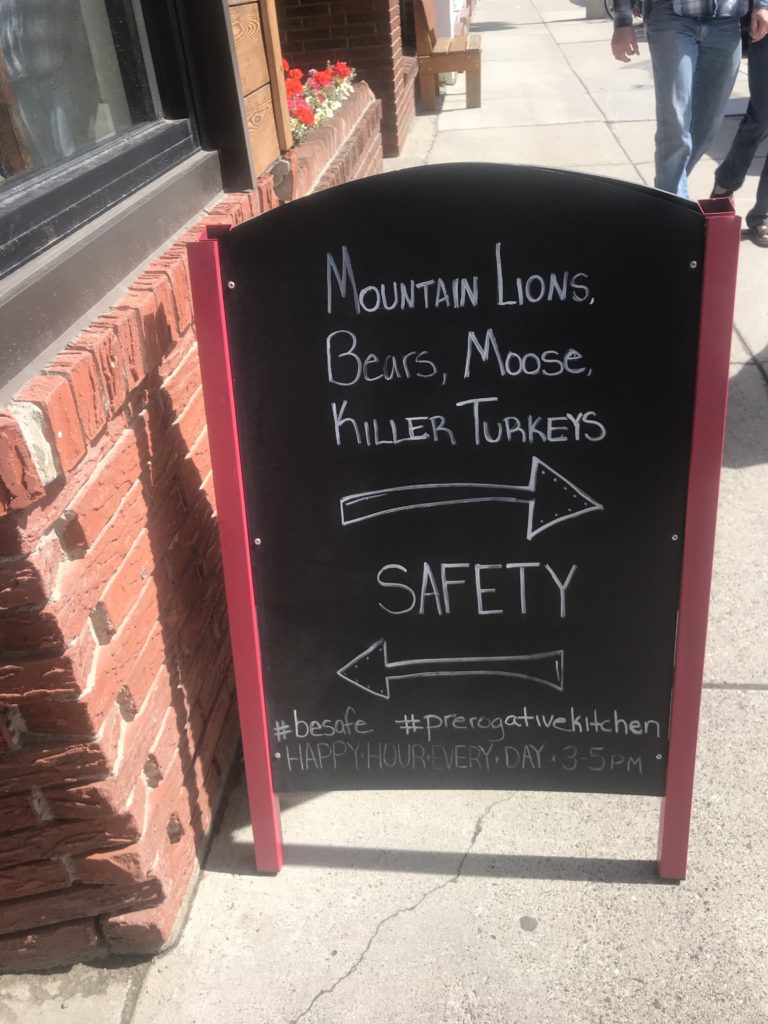 Dinner consists of a Cheese Board with Montana Cheeses, Pickled Onions, Pepper and jam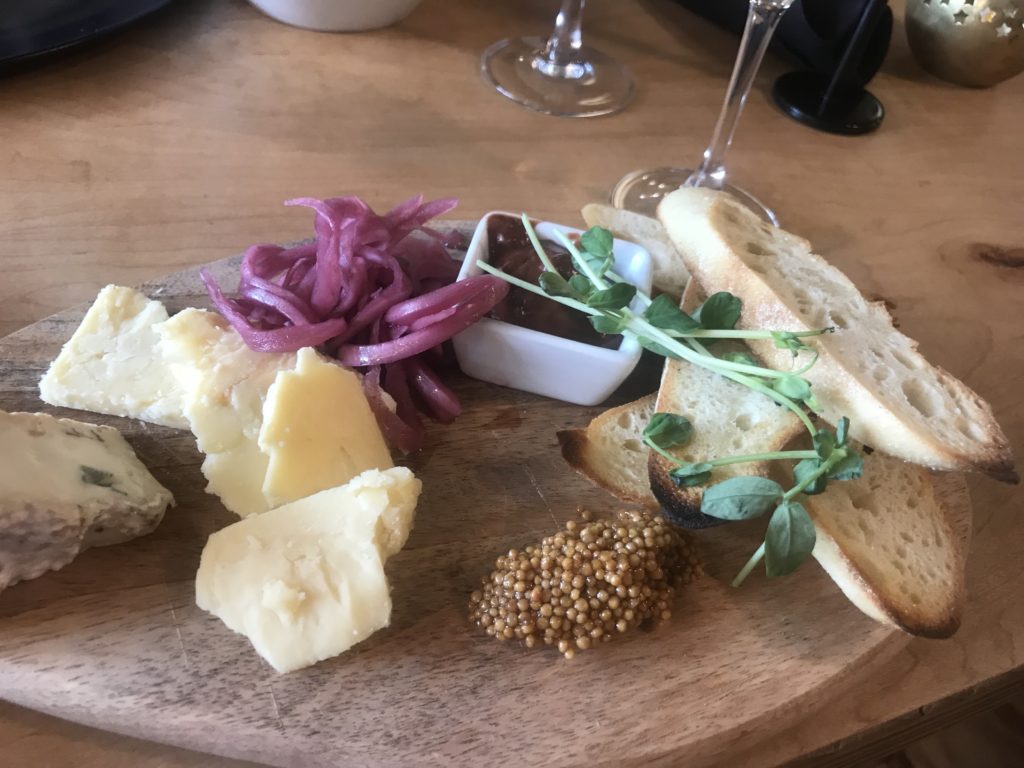 a Meat Board with Pheasant Taurine, Venison Sausage, Berkshire Pork and Truffle Sausage, Chicken Liver Pate, and Plum Chutney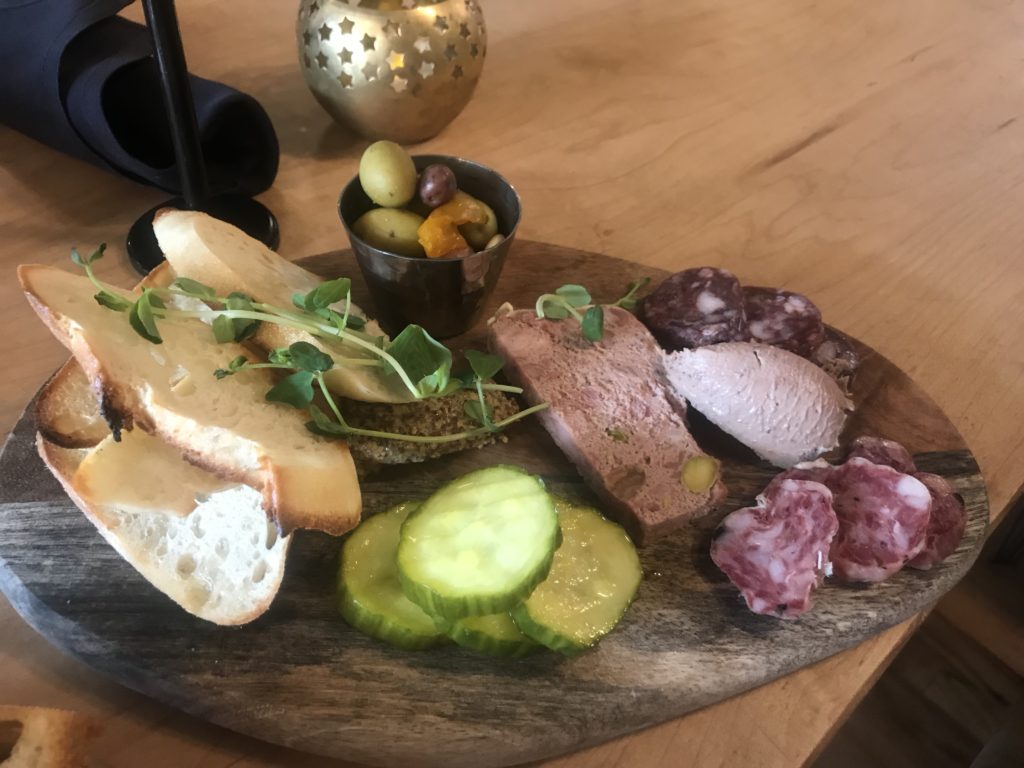 and a Cheddar Burger with caramelized onions with Fries with Tarragon Aloi.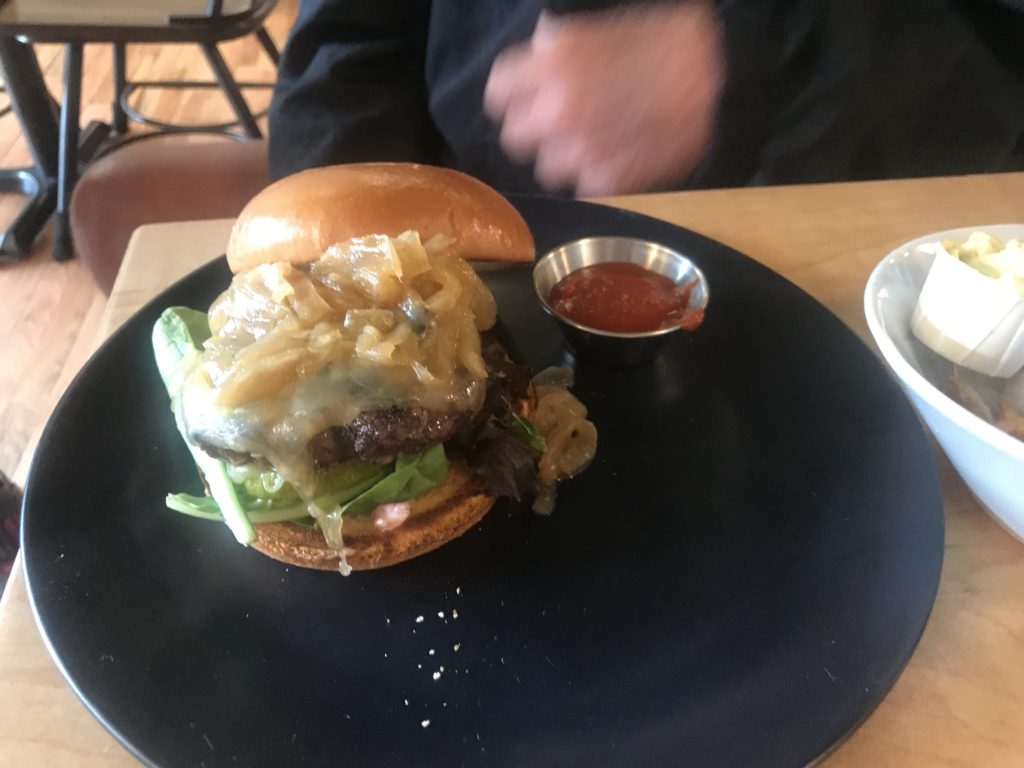 And some Wine!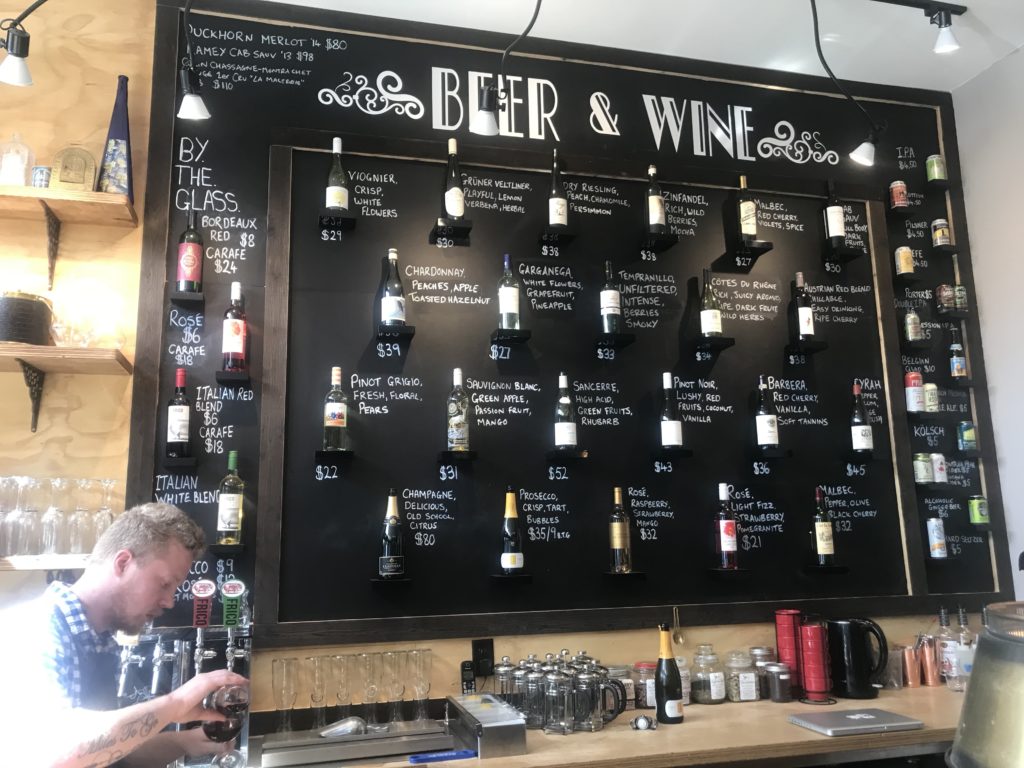 This restaurant will definitely be a future Yums post! What a fun (and yummy) place!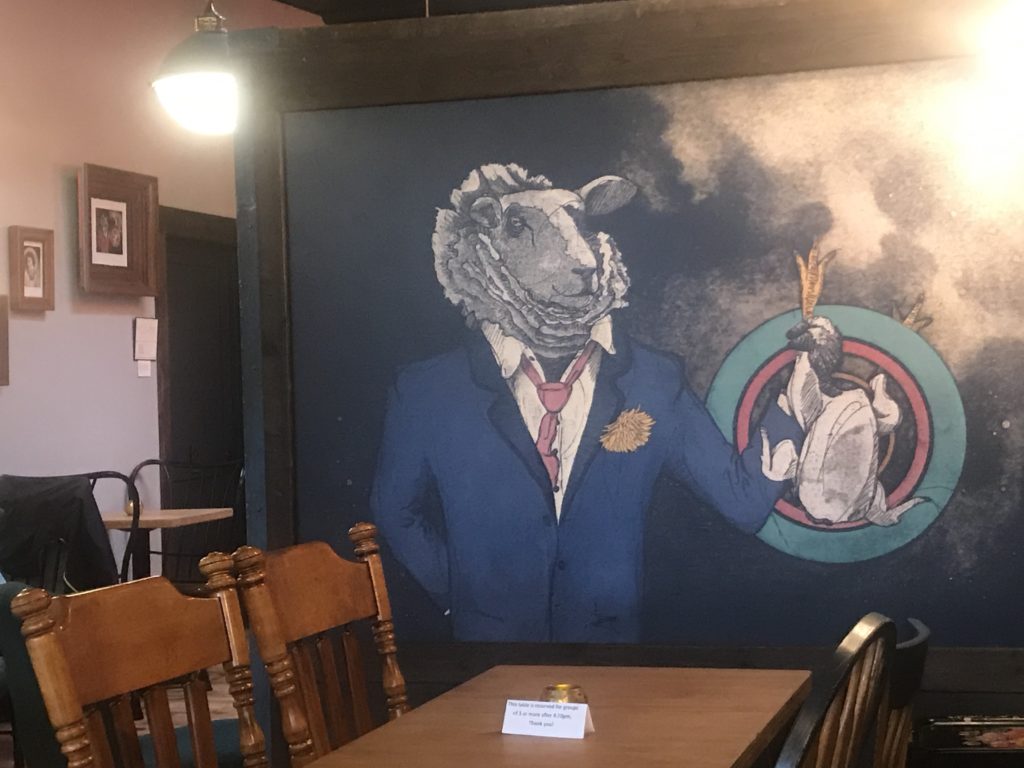 It's starting to drizzle and we've had a full day!
This road trip adventure has been amazing.