June 24, 2019 Day 16 Miles 154
Begin Boulder, MT To Pray, MT stopping in Bozeman, MT
Roads Traveled Mostly Montana backroads: MT 69, 399, 287, 84, I-90, MT 89
Slept at Chico Hot Springs, Pray, MT
No tennis today
Wildlife Sitings: A Bald Headed Eagle, Roadside Grizzlies
The view this morning at Boulder Hot Springs is warmer and partly cloudy. We stayed last night in a nicely appointed room called the Sand Hill Crane Room.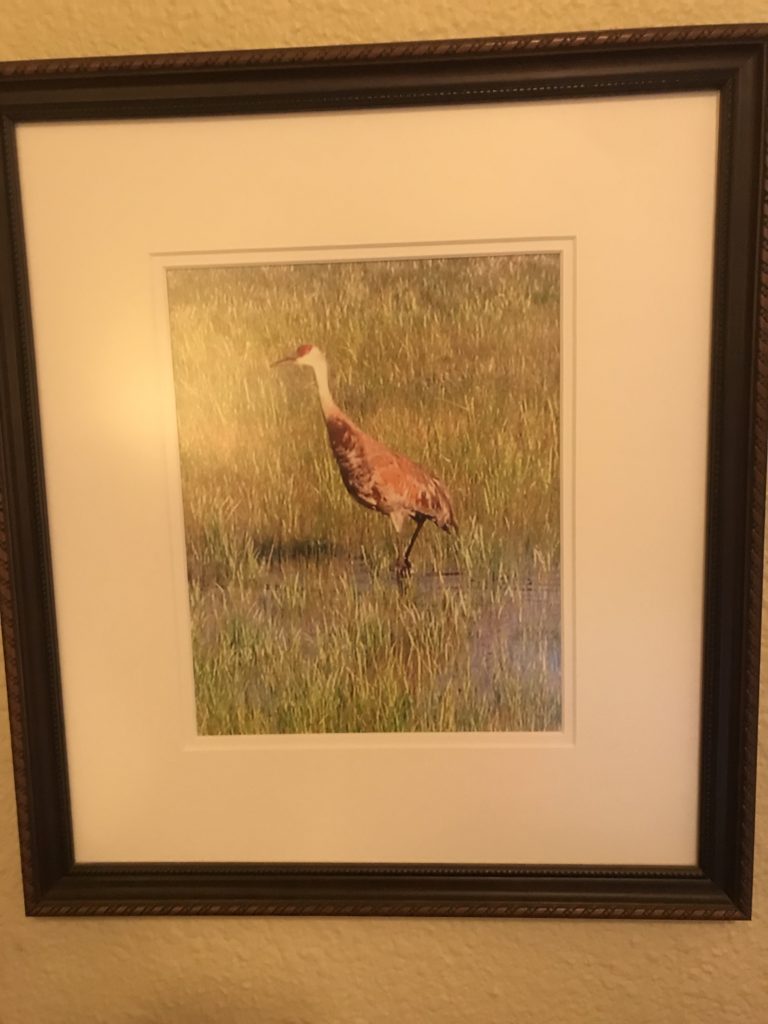 Bub reminded me that these same Sand Hill Crane winter in our neck of the woods, down on the Playa in Willcox.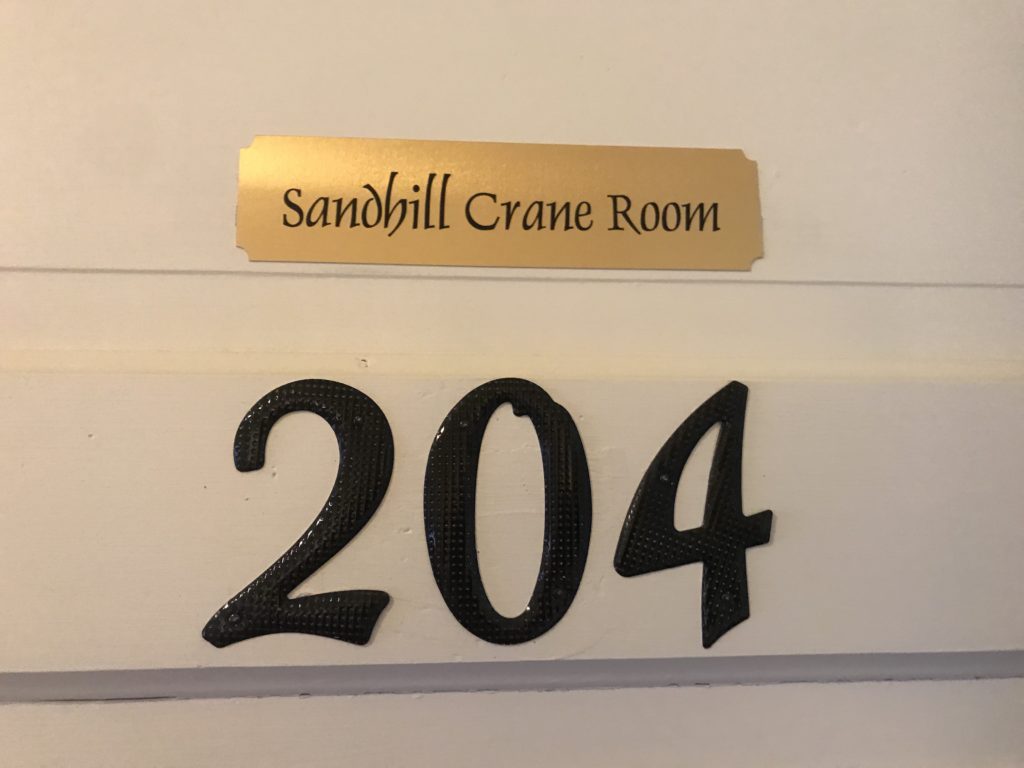 This Hot Springs in on almost 300 acres, backing up to Deerlodge National Forest.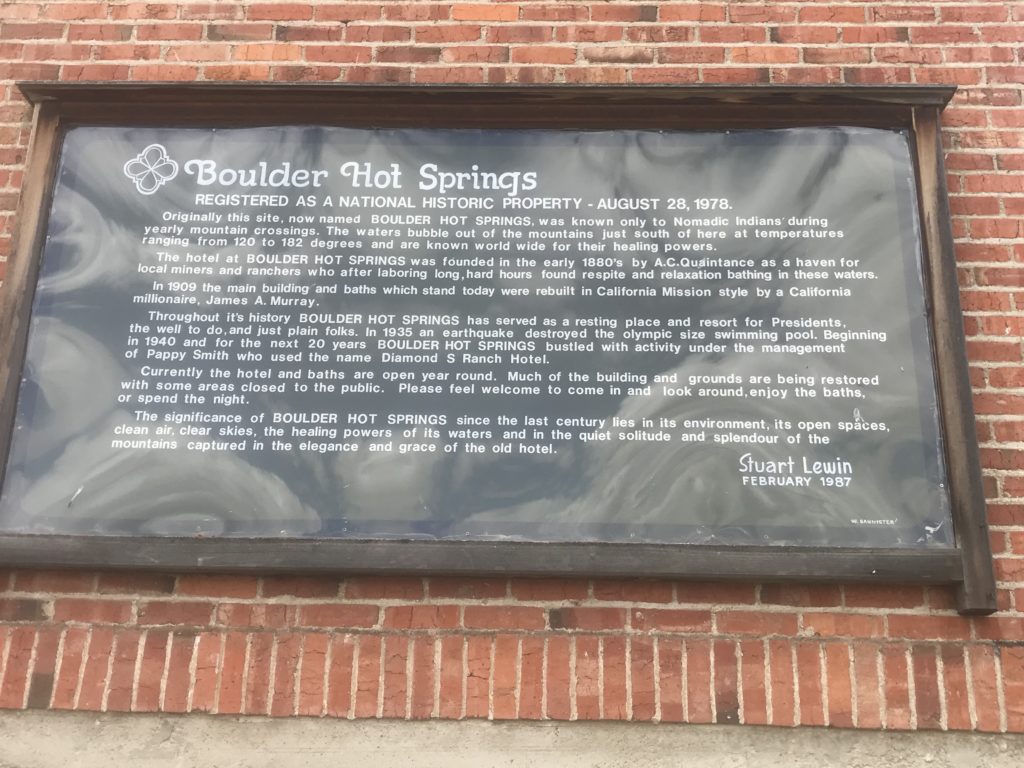 Today, the plunges were segregated, so we each headed to the proper side for a nice long soak before breakfast.
The full buffet breakfast had the best huckleberry pancakes we've ever had and perfect, crisp bacon oozing with flavor. Eggs, fruits, cereals, hot coffee filled the belly for the day..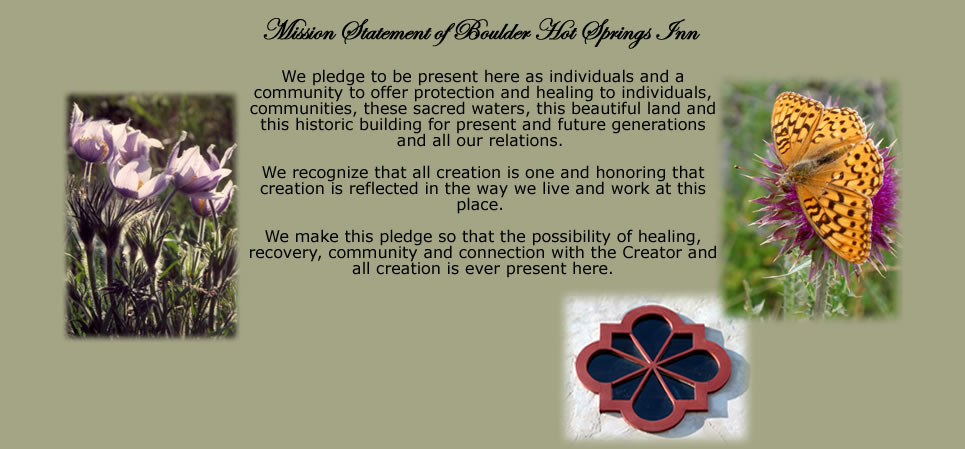 We pack up and get on the road again.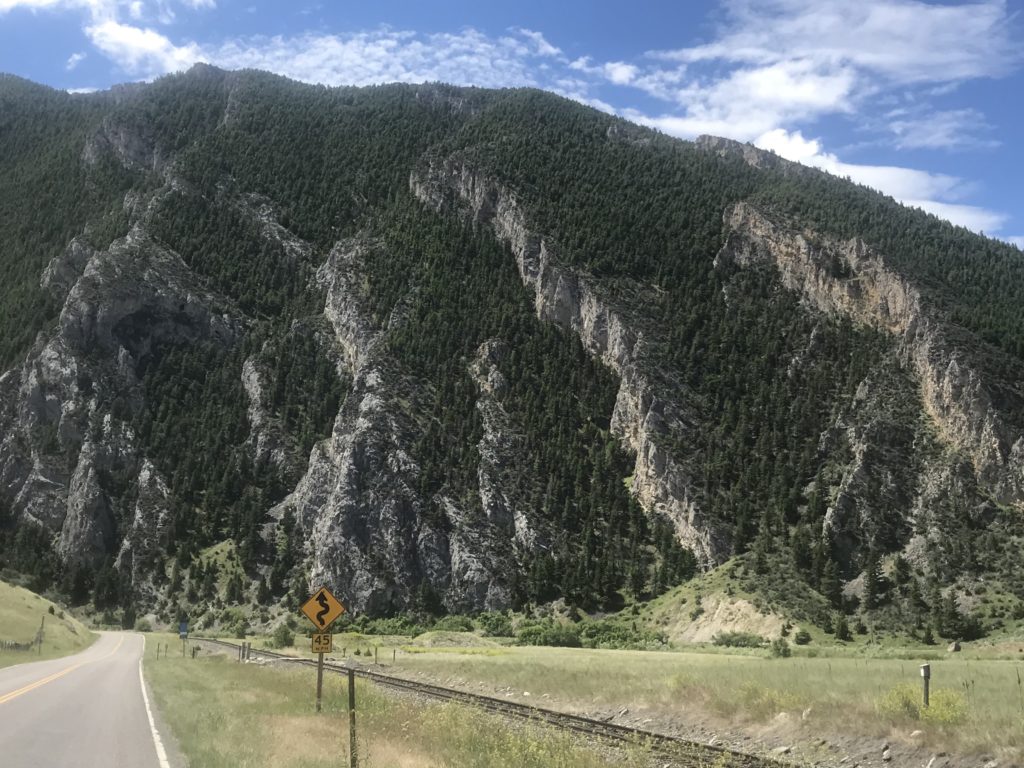 We go south and east, instead of on the Interstate. We pass Lewis and Clark Caverns State Park. Limestone caves and campgrounds make this a fun destination to hang out and, hike and explore for a few days, but we will have to come back to do that another trip. Pretty pine covered hills and National Park land make for an enjoyable, easy drive up to Bozeman.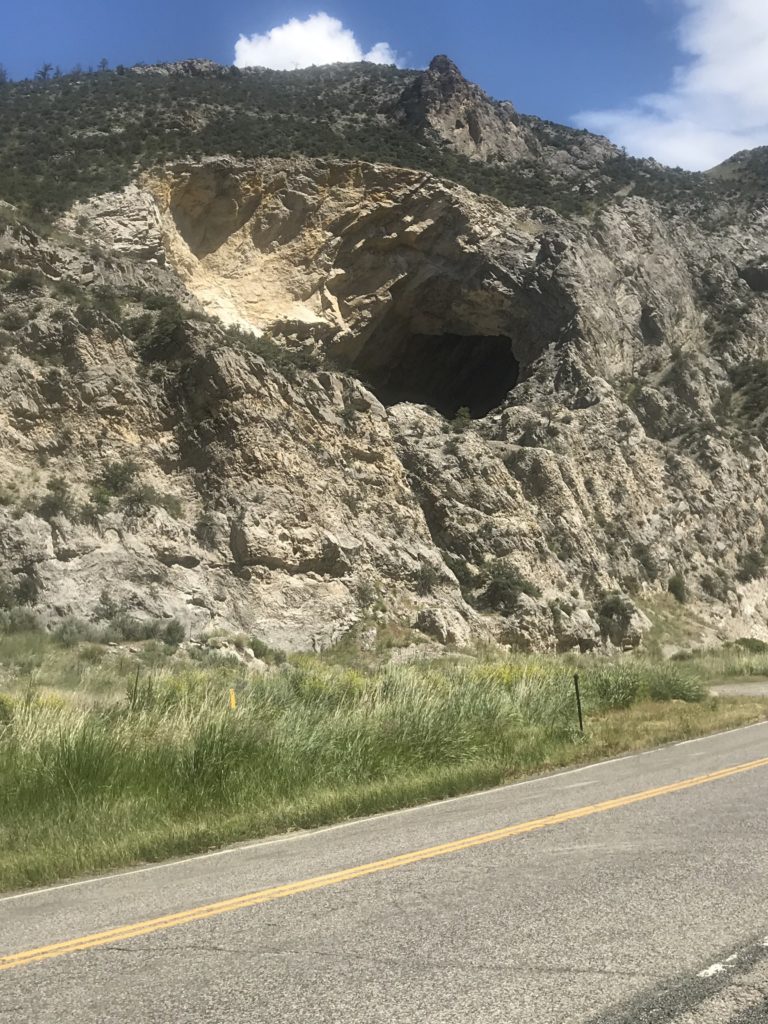 We have always enjoyed eating at Ted Turner's original Ted's Montana Grill Restaurant here. Bub loves their chocolate malts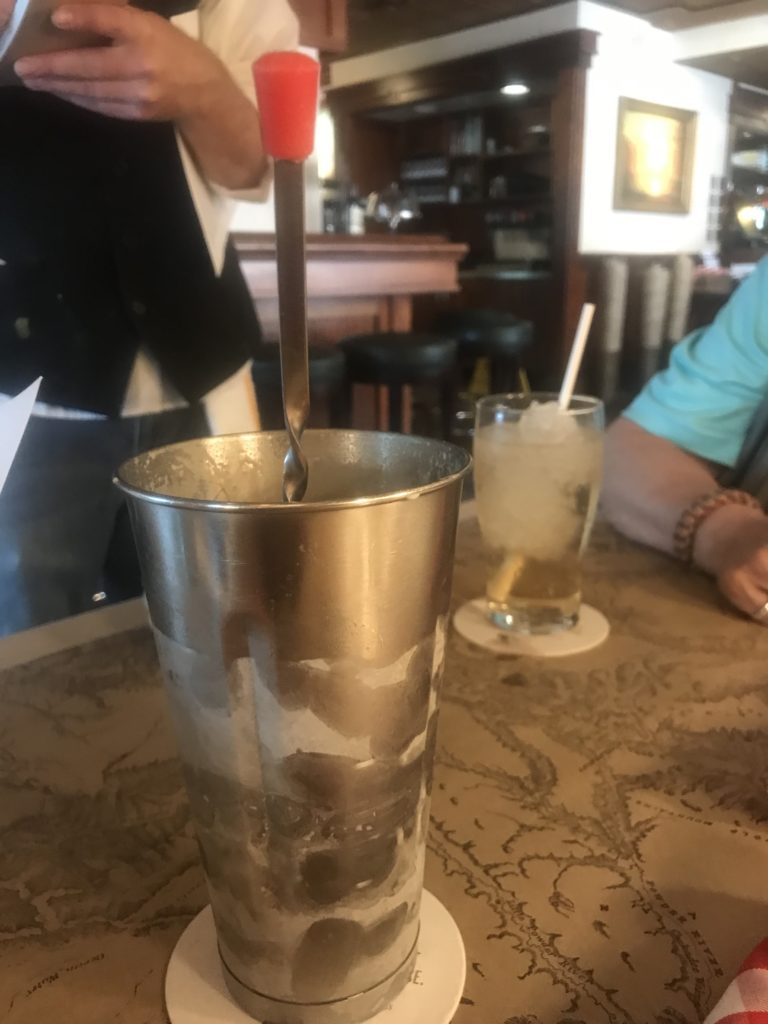 And the bison raised on Ted's ranch outside of town. The bonus today is having lunch with a Baltimore childhood friend, Nancy Lee Brooks-Hartz, who is in town to see her son. Bub gets Bison Meatloaf with Onion Rings on the side.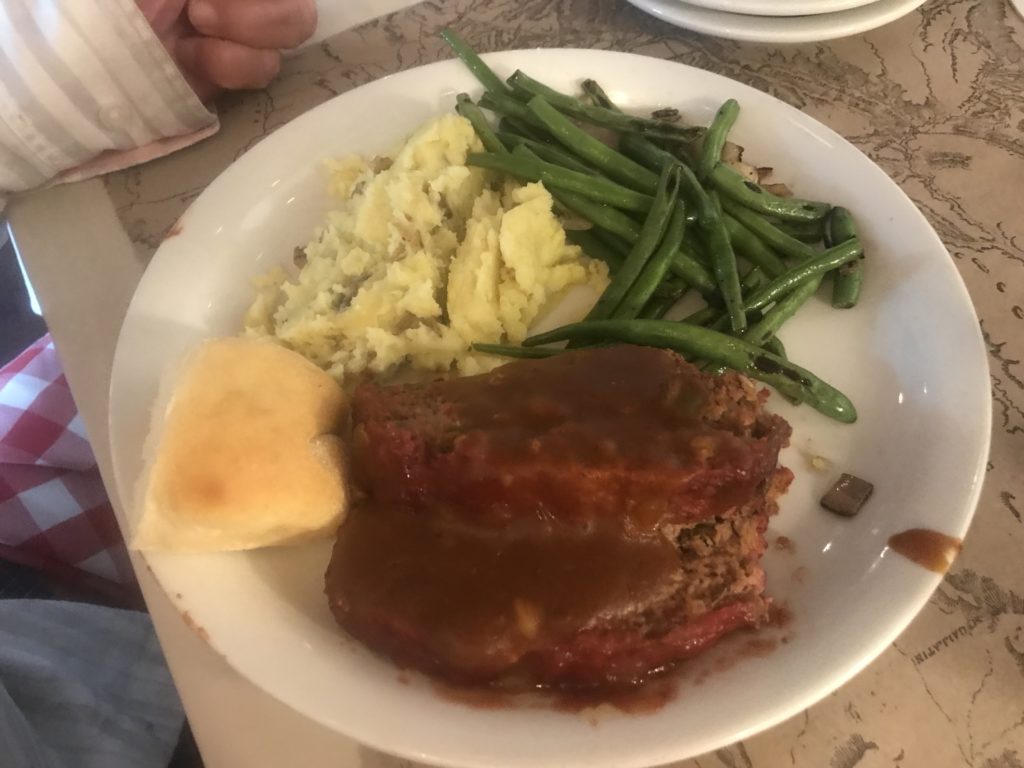 Today, they are busy and service is slow and terrible. They forget the onion rings and waters we asked for, the fries with my French Dip are cold and Nancy had wanted sour cream for her Chili. By the time anyone asked if we needed anything, everything was cold. We were very disappointed. The best part was having plenty of time to catch up with Nancy and, then, back on the road.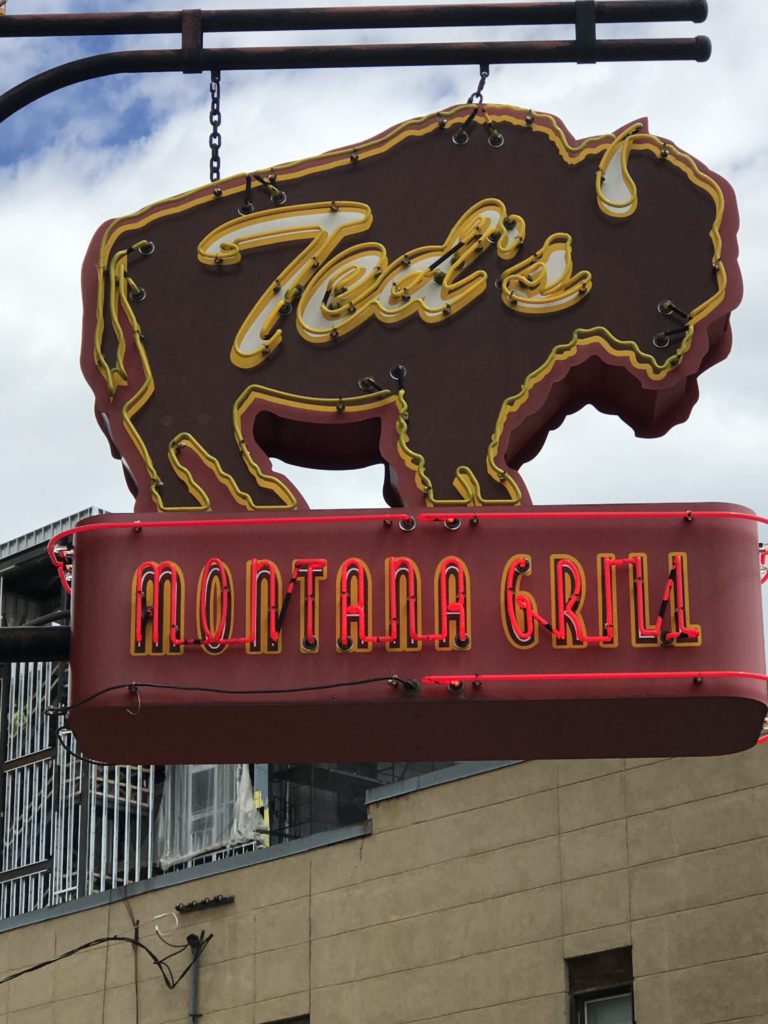 As we drove on I-90, a bald eagle soared above us and then landed in a tree beside the highway. At 80 MPH, there wasn't a photo opportunity, but I was happy to take a mental picture. Bub had seen one a few days ago and I missed it. There are also lots of very big black birds have been flying above us. It is hard to tell whether they are hawks or eagles, but they are definitely not vultures.
The Montana Grizzly Encounter between Bozeman and Livingston is an interesting stop. A couple of years ago when my granddaughter, Lily, was traveling with us, we had stopped here and visited the grizzlies. The bears here have been rescued and the goal of the Grizzly Encounter is to educate the public and provide sanctuary for these bears.
From the trendy western town of Livingston, we head south to Chico Hot Springs, arriving about 4. We've been given a beautiful cabin in the "north 40."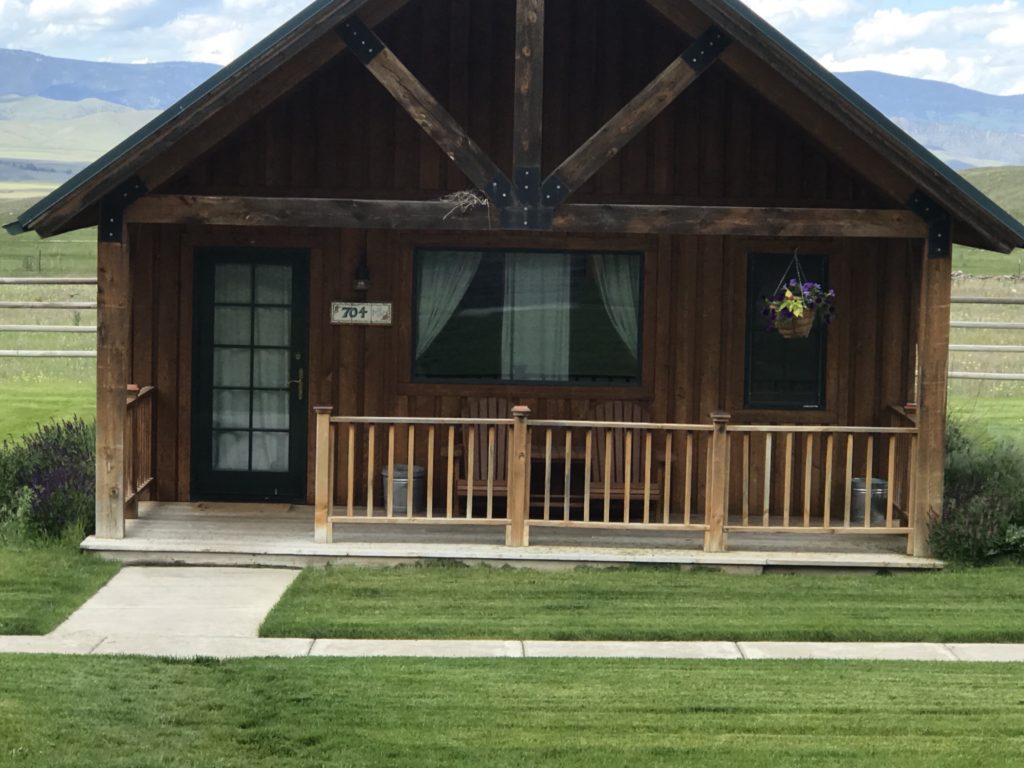 I can hardly wait to get into the hot springs. We have an early (6 PM) dinner reservation, so we quickly change and head to the pools. Ahhhhh…….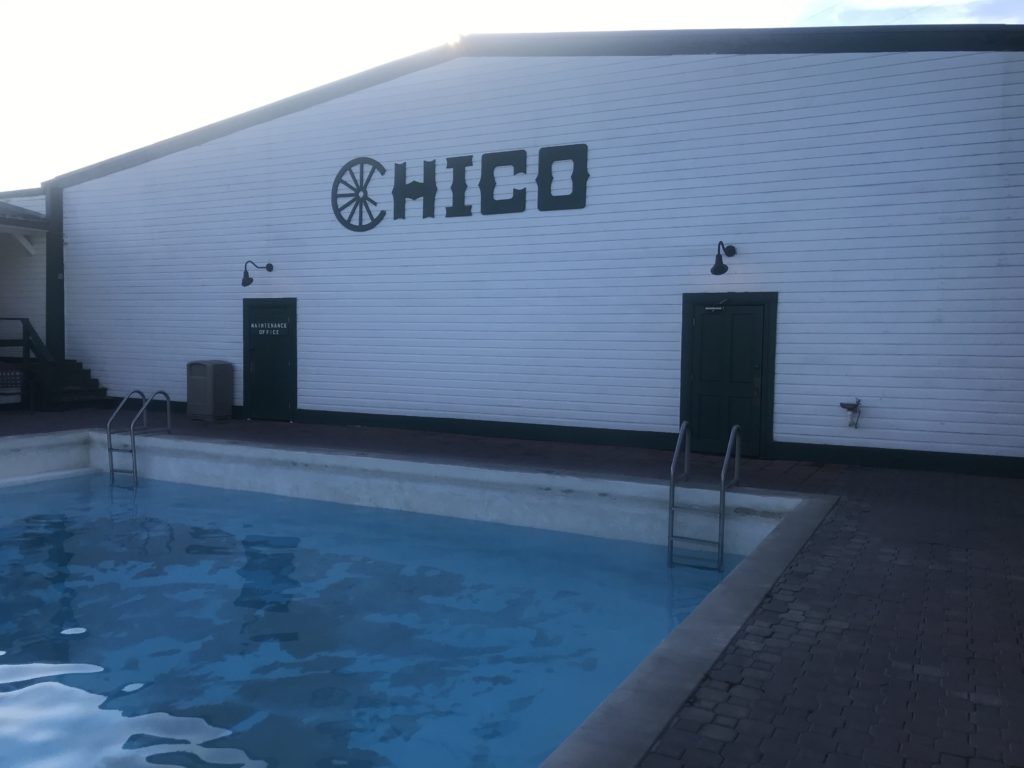 Dinner at The Dining Room at Chico Hot Springs was, perhaps, the tastiest meal we have ever had. The sous-chef, Tracy, came to the table soon after we were seated with a parmesan custard with Paddlefish Roe to start us with a taste of heaven.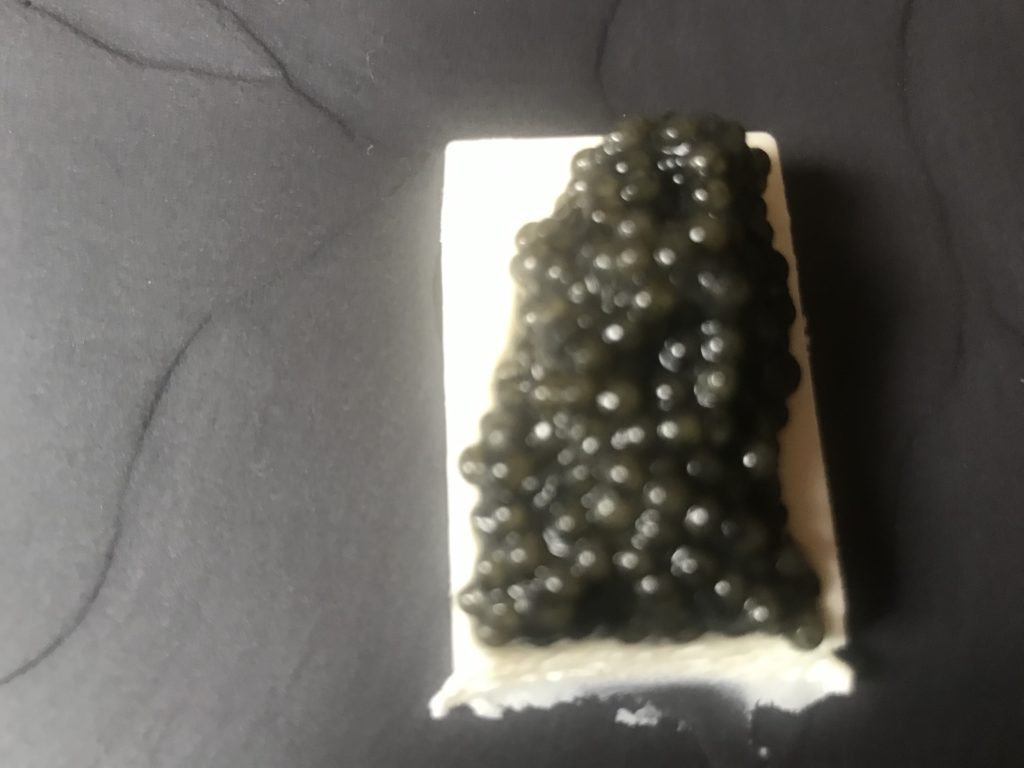 Throughout the meal, he brought surprises to tickle our tastebuds, such as a seared Ahi selection with Asparagus Strips, and white peach ginger pearls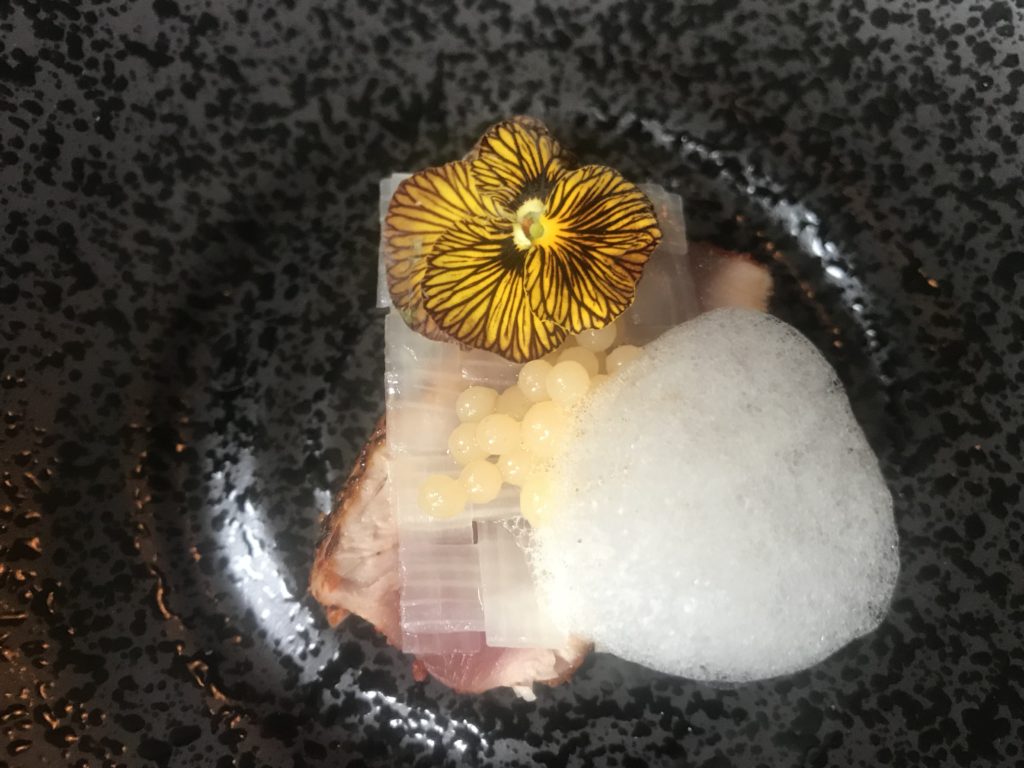 as we enjoyed the selections from the menu: Mussels, a Wedge Salad, Halibut with local Morel Mushrooms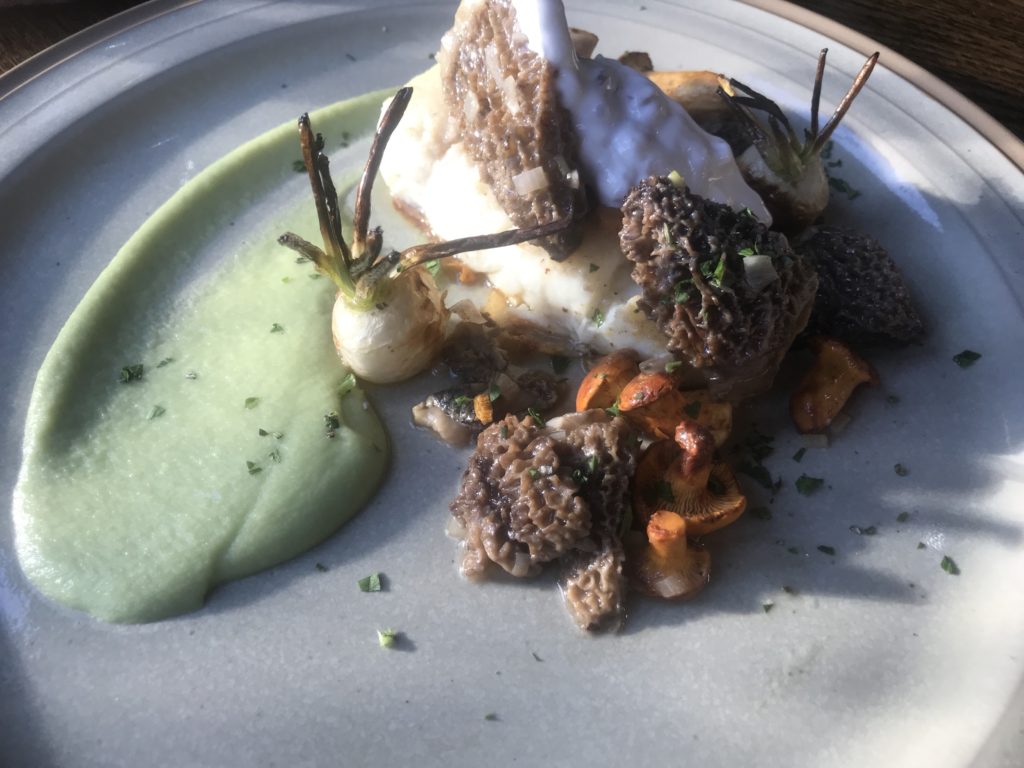 And the totally decadent Gorgonzola Filet with three cheeses in the au gratin potatoes.
The spectacular level of service and creative food preparation make this restaurant, not only one of the best in Montana but in the whole Northwest US, as evidenced by the James Beard runner-up award earned by Executive Chef Dave Wells.
Chico boasts an intimate, well-stocked wine tasting room, as well as a wine cellar for larger parties and special occasions.
Selections on the wine menu ranged from $32 to $3500! Tonight we opt for a fine Walla Walla Red.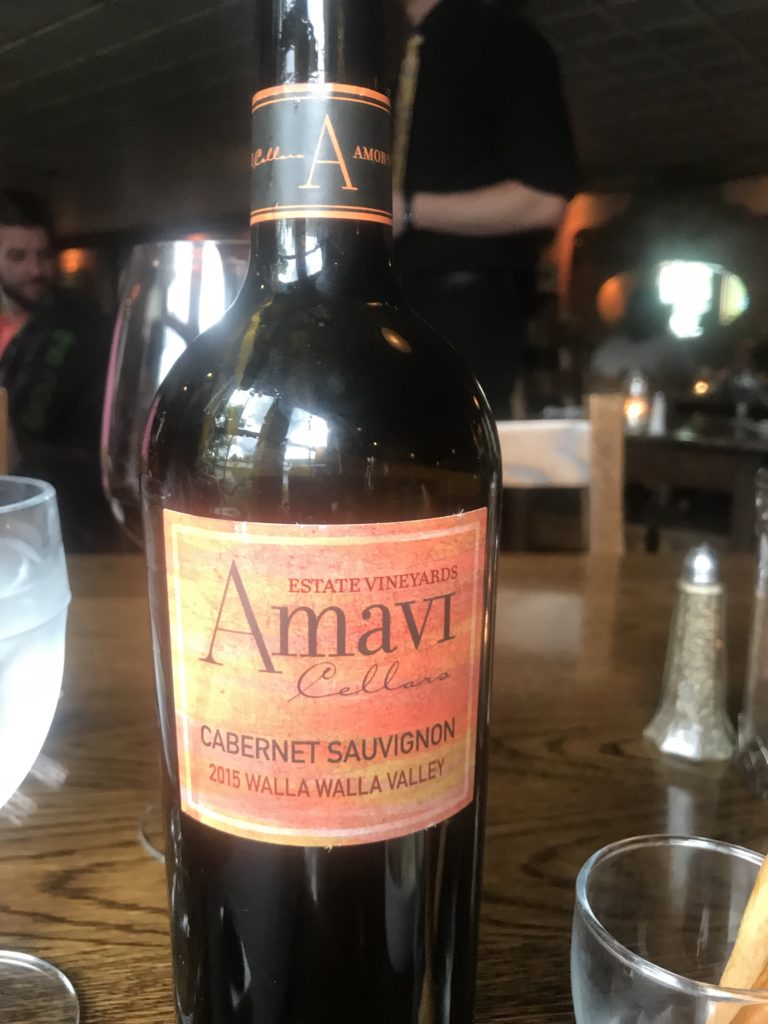 I'd love to come here for a 50th Wedding Anniversary Destination Party! Expect an invite (you know who you are!).
I'll be writing some additional posts on this meal and on our stay here. Stay tuned…
What an amazing day!