For Bub's birthday, we took off on a three week, 4336-mile road trip across 8 western states, staying in historic hotels, soaking in hot springs, and finding tennis courts along the way. Many of the hotels also had stories of the ghosts that haunted them. His 97-year-old mother, Jean, lives in Chadron, NE and we planned it so he could spend his July 1st birthday with her.  And, of course, missing the July heat in Tucson was a nice benefit!
This post will continue to be populated with more links as I post stories about each stop, but the links below will get you started….perhaps some of these will make a nice 2019 summer road trip!
Our first stop was the Keeling Schafer Wine Tasting Room to pick up a case of their outstanding Shiraz Cochise County Keeling Brothers wine for the trip. Well provisioned…we hit as many backroads as we could….searching out the proverbial "roads less traveled" or, at least ones we had not been on before. We were not disappointed.
Towns, Hotels and Hot Springs: 
Zuni, NM
Since 1897, within the Pueblo of Zuni within the Zuni Indian Reservation in Western New Mexico, the founding Vander Wagen family has lived and served the Zuni Community.
More detail on our stay is here.
505.782.4547  PO Box 446, Zuni, NM 87327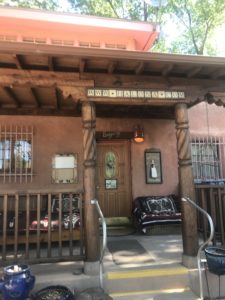 Chimayo, NM
The original Las Vegas! We spent 3 fun days here, relaxing, shopping, playing tennis and soaking!
Estes Park, CO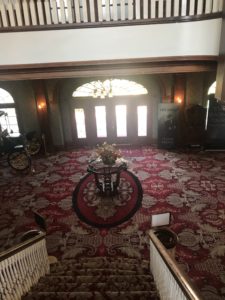 Stanley Hotel  Built in 1909  Where the movie The Shining was filmed!  Haunted for sure!
Cheyenne, WY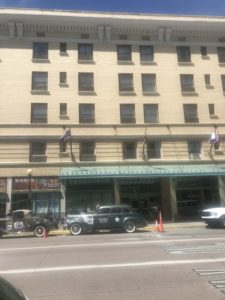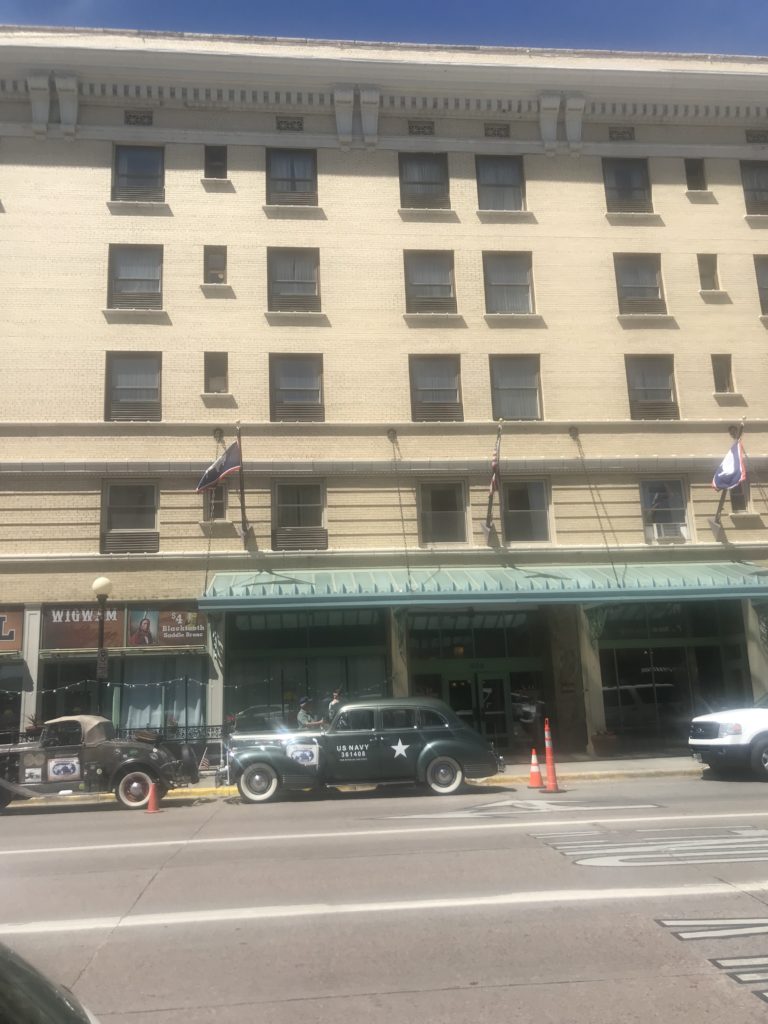 Chadron NE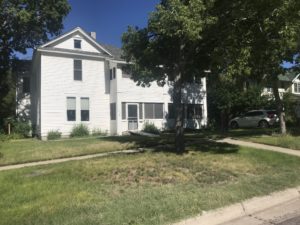 Thermopolis WY.
Built as the Callaghan Apartments in 1918 and now The Plaza Hotel operated by Best Western. The hot springs here were perfect!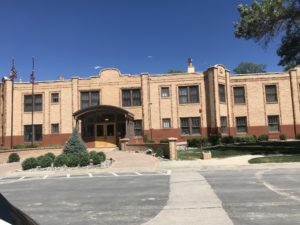 Pray, MT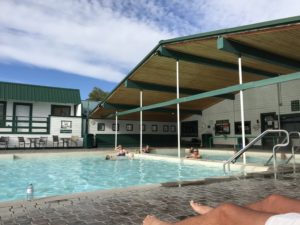 Fort Benton, MT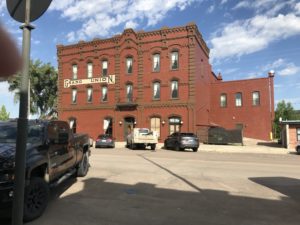 Grand Union Hotel       1882    Haunted by a cowboy who was shot trying to ride his horse up the front staircase.
We finally got to traverse The Going to The Sun Road through Glacier National Park.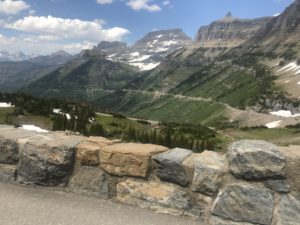 It's only open about 6 weeks out of the year. Our previous trips had been when there was too much snow to make it over. Quite the road!
Kalispell MT    established in 1912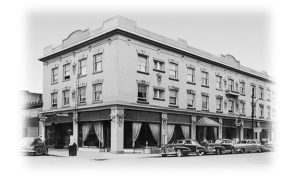 Paradise, MT   Quinn's was established in 1885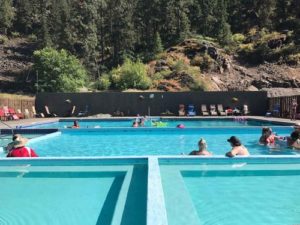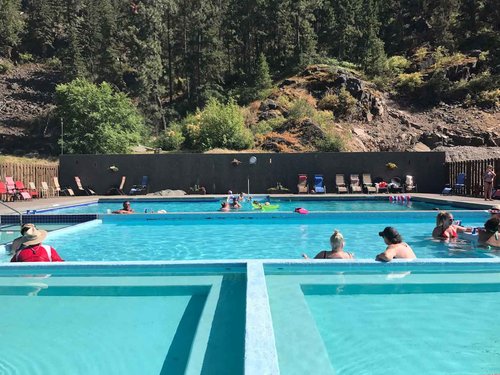 Lava Hot Springs, ID  established 1918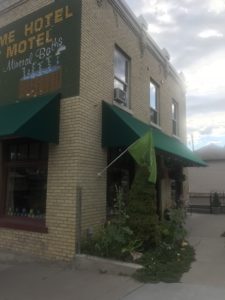 Panguitch, UT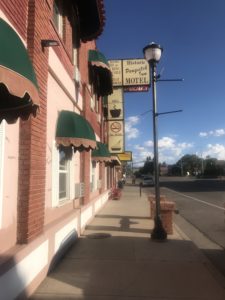 Winslow, AZ    Opened in 1930: Architect Mary Colter worked for Fred Harvey to bring this gem to the travelers crossing the country on the railroad.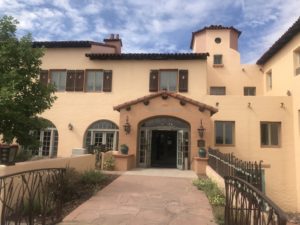 What a road trip! We were ready to sleep in our own beds at Fossland's Paradise after weeks of on the road adventure!