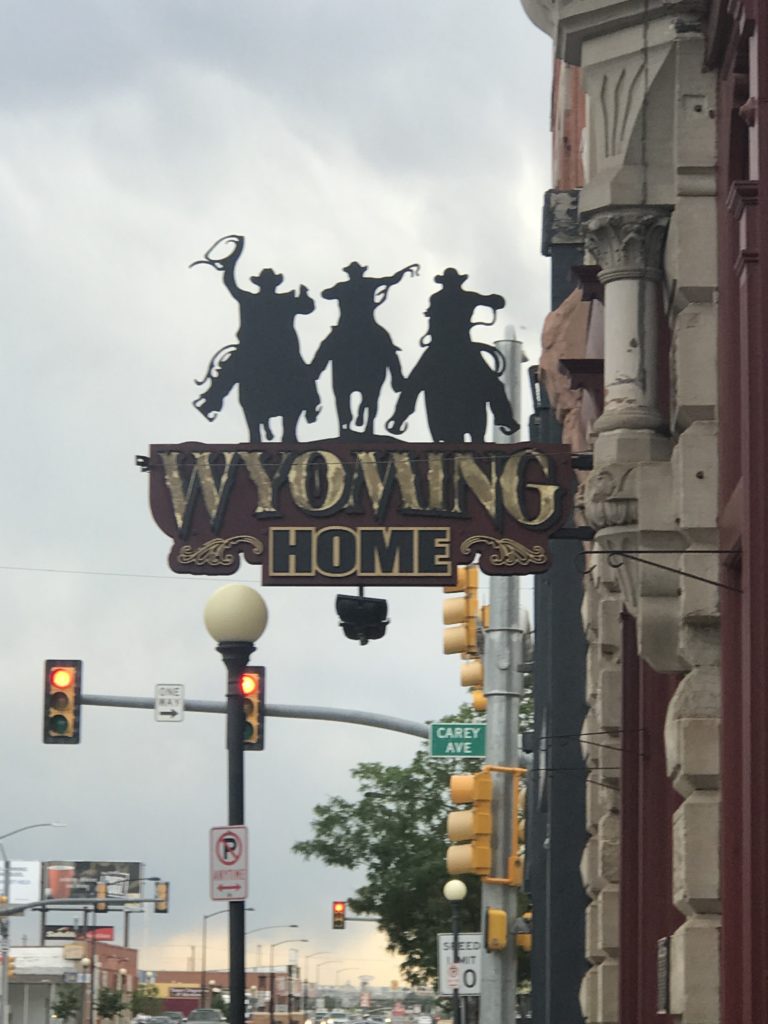 Road Trip June 2018. Leaving Colorado, the next stay is in Cheyenne, Wyoming. We arrived a few weeks earlier than the famed Frontier Days and only had one day to explore.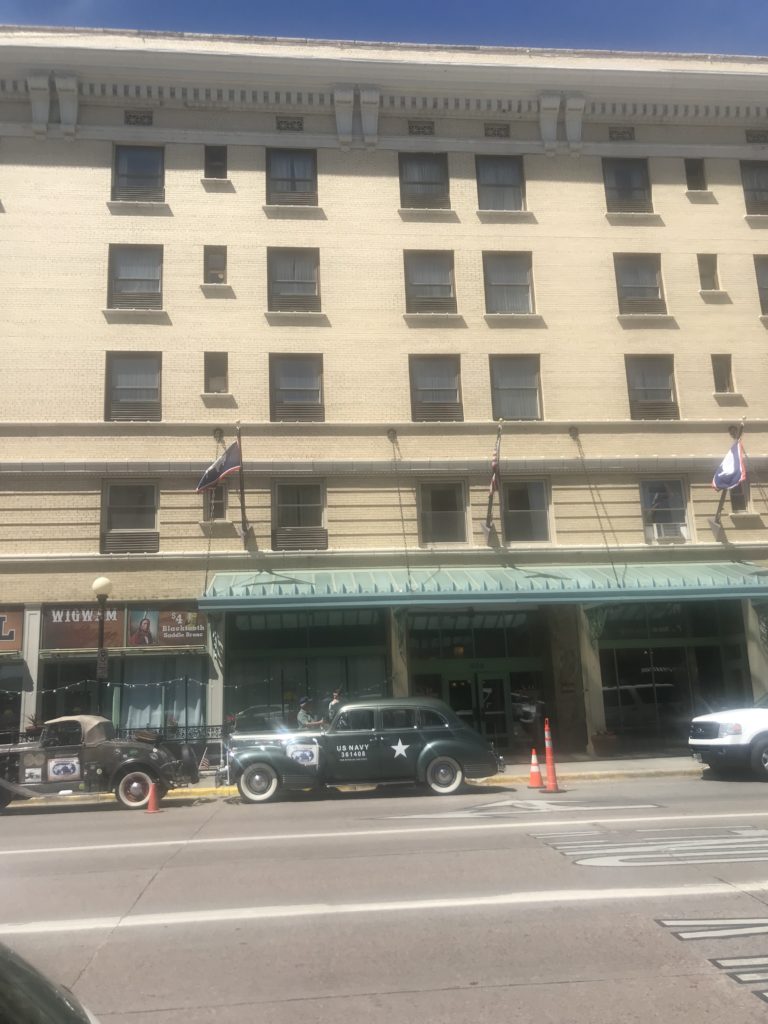 Our room for the night was perfectly located in the middle of downtown, the railroad, shops, and restaurants are all in walking distance. Built in 1911, The Historic Plains Hotel still offers a unique western experience.Some classic cars were visiting the days we were there.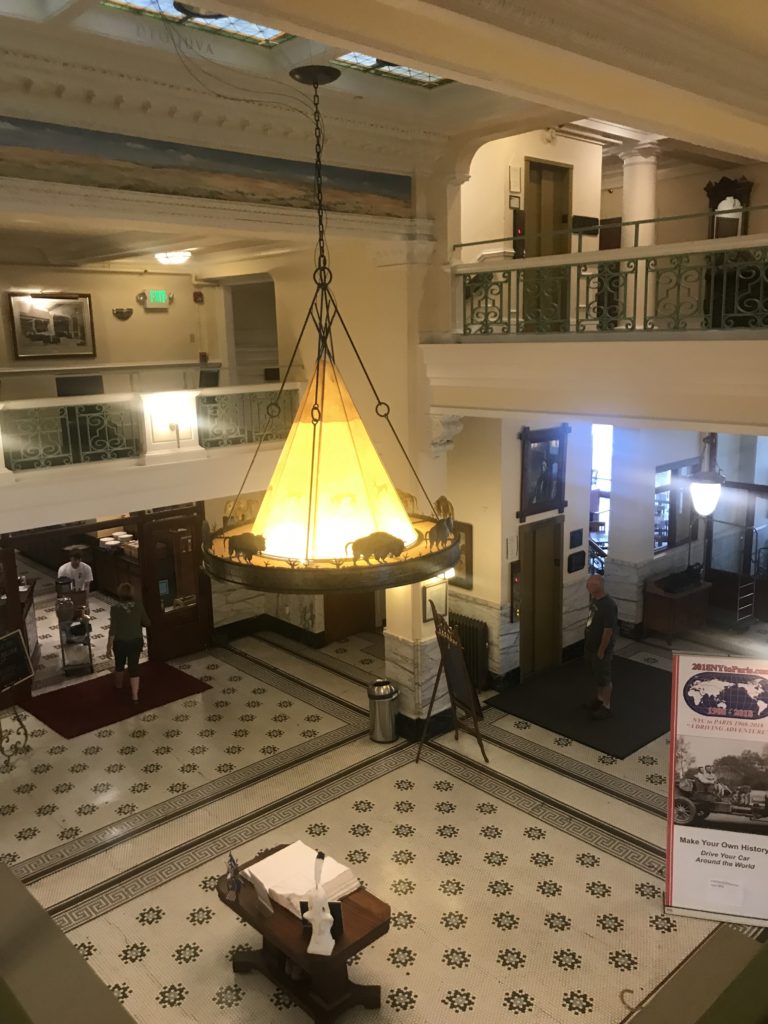 The opulent lobby opens all the way to stained glass windows in the ceiling of the building. Care has been taken to leave the original tiled floors and posts as a reminder of the early days.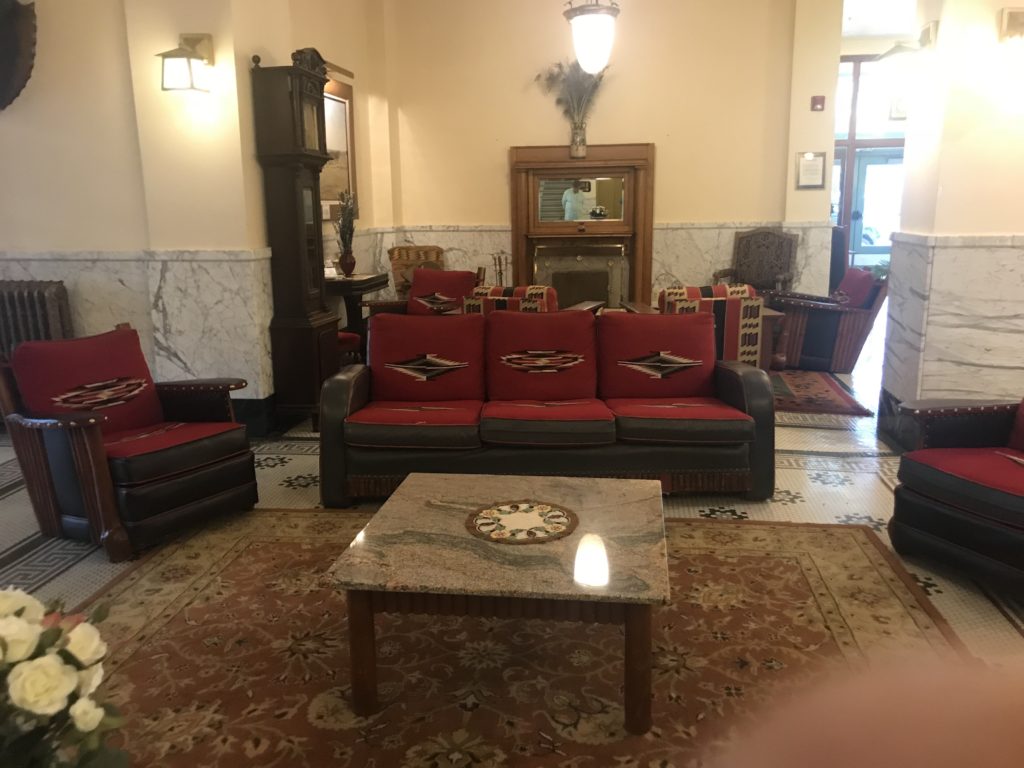 Sitting in the lobby, I expected some cowboys to drift in at any moment. Memorablia lines the hotel halls. Included is state of the art wi-fi, a breakfast buffet, and rooms that include a small refrigerator and coffee station. Not fancy, but nicely historic and affordably priced!
The Historic Plains Hotel
1600 Central Avenue Cheyenne, Wyoming 82001
Phone: +1 (307) 638-3311 | Email: [email protected]