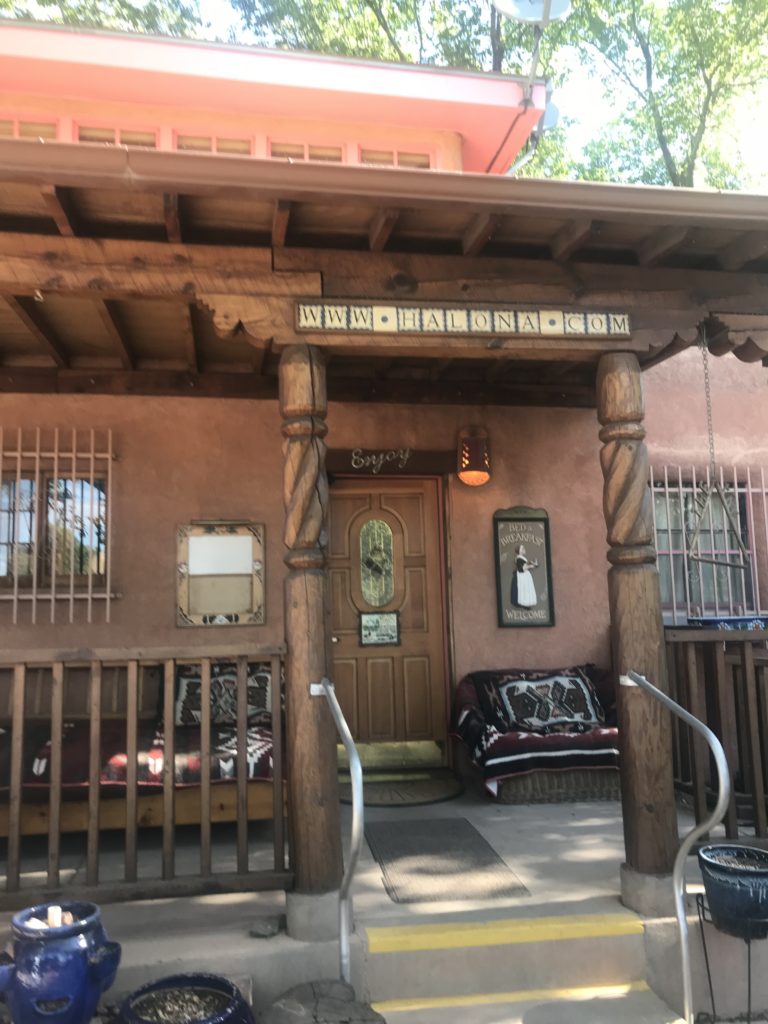 Zuni Pueblo
Our first night in New Mexico is spent at the Inn at Halona at Zuni Pueblo. On the border of Arizona and New Mexico, the Zuni Pueblo is teeming with archaeological history stretching back to the 1300's. These days, according to a tribal count, it's population is about 10,000.
The Zuni people have a reputation for mosaic patterned, inlay jewelry, needlework, and fetish stone carving. There are 10 shops offering pawn and new jewelry and artwork. Often, there are artisans on the main street. The main drag, New Mexico highway 53 features a variety of shopping and dining facilities, plus service and convenience stores. The Zuni jewelry selections take you right to the source. Many stores have pawn as well as new pieces. A few years ago, I bought a multi-stone Indian concho belt that I treasure today.
Our Lady of Guadalupe mission church, which was constructed beginning in 1629, can be visited during limited hours. Inside, life-size murals of kachinas are painted on the walls of the church.
Inn at Halona
In a private and unique setting tucked in behind the Halona Plaza, The Inn at Halona is a little hard to find. There is a private, fenced parking area and nice outside patios in front of the Inn. A perfect place for a sunset glass of wine. We have stayed here three times–obviously enjoying it enough to go back and we will stay again when we are driving across New Mexico.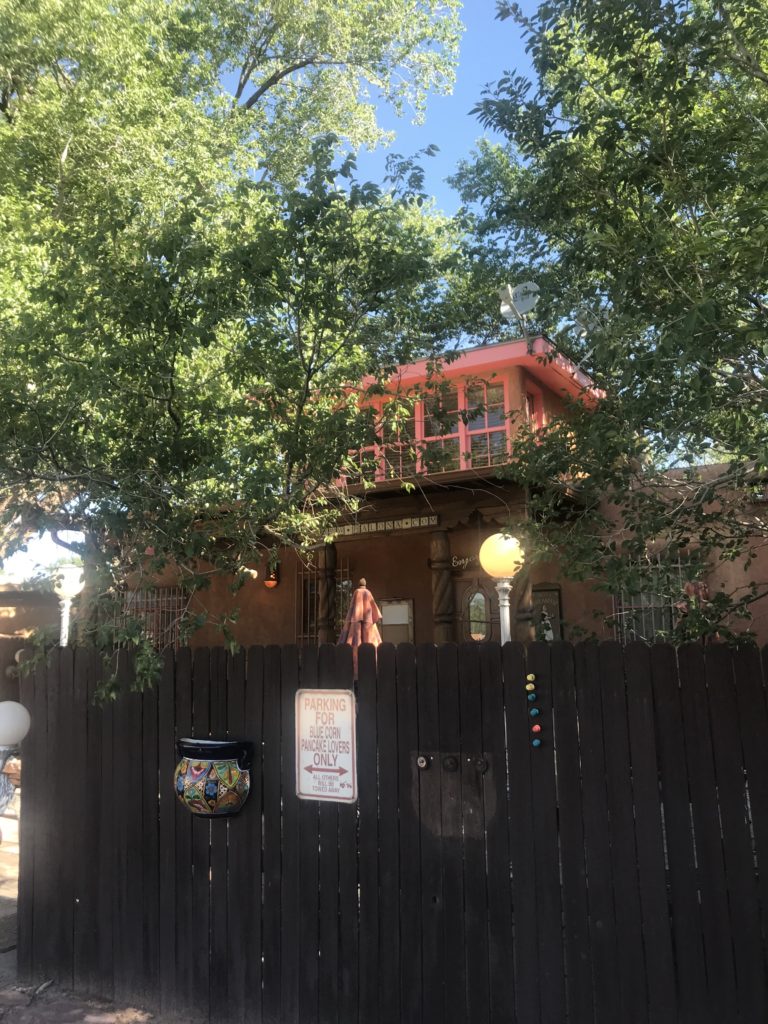 Room #4 is our favorite. Up a steep set of stairs, it is like being in a tree house! All of the sleeping rooms and common areas are decorated with colorful Native American furnishings. Roger, the owner, is a fount of local information and history. The staff is friendly and helpful. You'll pay less than $100 a night and feast on the most delicious breakfast in the morning.
Breakfast will fill you up if you are hitting the road. Blue corn pancakes are especially tasty with chili and salsa sauces. When you check in, you can indicate your choices for breakfast
When you are planning your road trip from Arizona to New Mexico, it's worth taking the roads less traveled to see the jewelry, relax and enjoy a dip into Zuni culture!