Road trips are my favorite way to travel. In the time of COVID-19, they are probably the safest too. After staying home for weeks (really months now), we decided a change of scenery and some wine could change up the repeating Groundhog Days we were waking up to each day.
A road trip to Willcox provided the perfect solution. The Keeling Schaefer Vineyard's Wine Tasting Room is open. Willcox is close enough for a scenic drive, wine tasting, a lunch, and a stroll through downtown.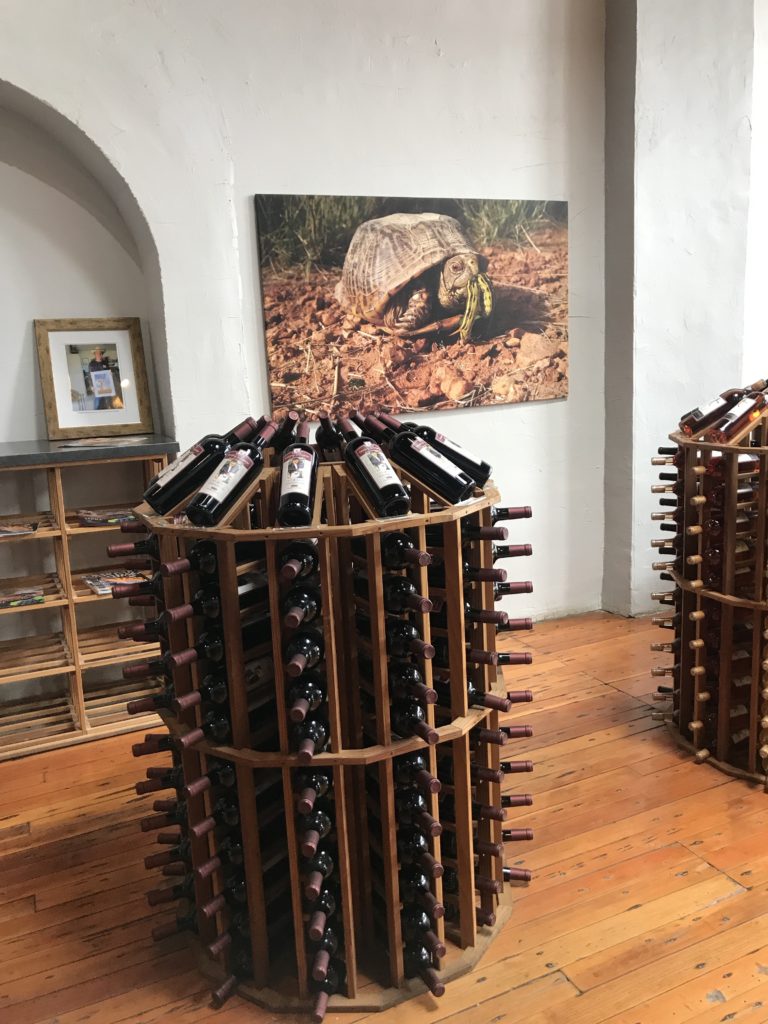 From Fossland's Paradise, north of Tucson, Willcox is a quick and easy two hour drive, mostly on I-10.
My favorite part of the highway is always through Texas Canyon. East of Benson about 20 miles, you've been climbing, and, then, near the top, the highway cuts right through the jumbled, scattered, boulders that were formed over 50 Million years ago.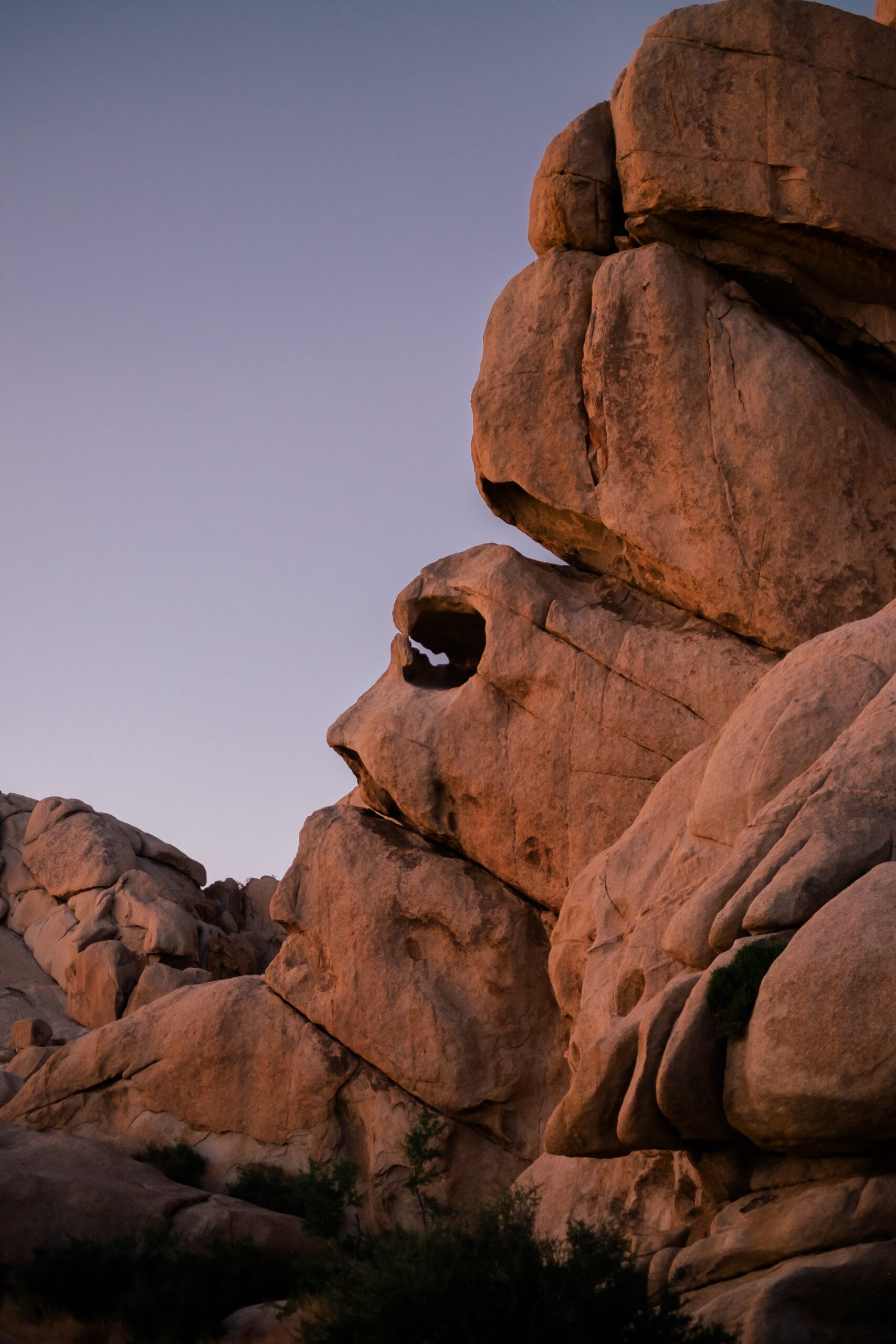 The first time I saw this place was almost 50 years ago. It was a little after midnight. There was a full moon shedding enough light to make for spookiness as I drove a school bus full of hippies and my kids from Albuquerque to Tucson. I thought we'd been transported to the moon. Each time I drive through here, I recall that night with fondness.
So… a trip down memory lane! And then, anticipation of wine tasting and lunch with some good music to sing with along the way!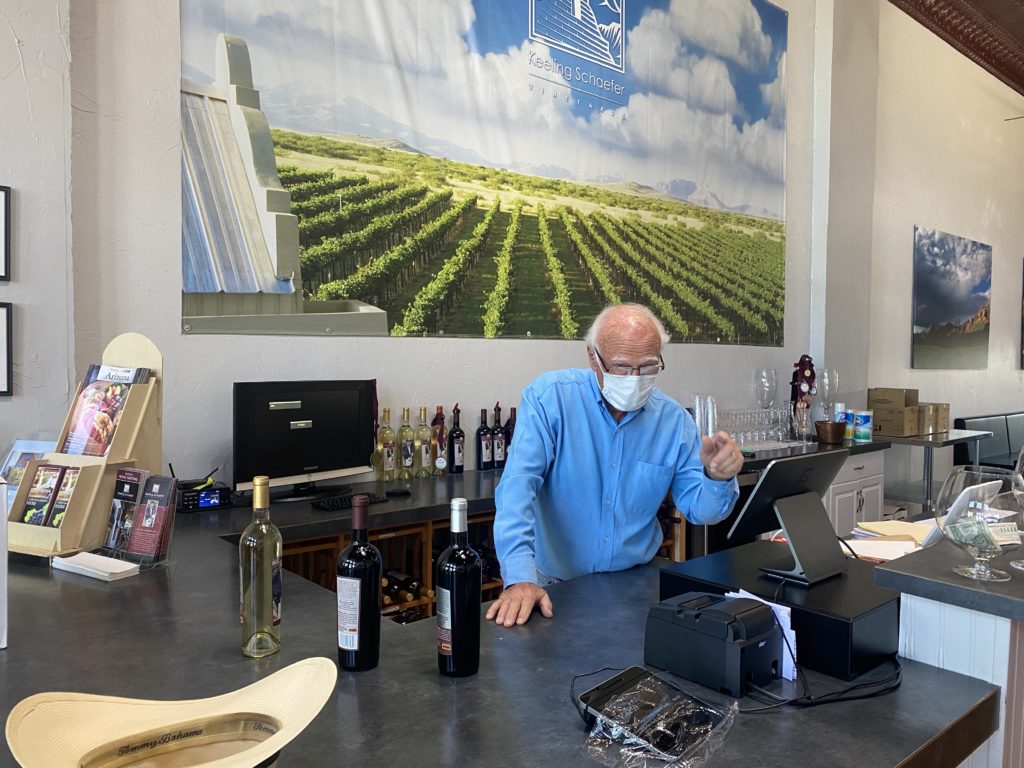 The tasting Room in Willcox is open to 10 guests at a time. We made a reservation on Open Table to make sure we could enjoy it when we got there. Limited seating inside and seating outside made this a safe and enjoyable. We'd called ahead because we wanted to pick up a case for the coming months. We were the only people there, so it was super safe.
The house wine at Fossland's Paradise is called Little Block Petite Sirah . One sip of this wine immediately makes me smile. Smooth, rich and wonderful, it's my idea of the perfect wine.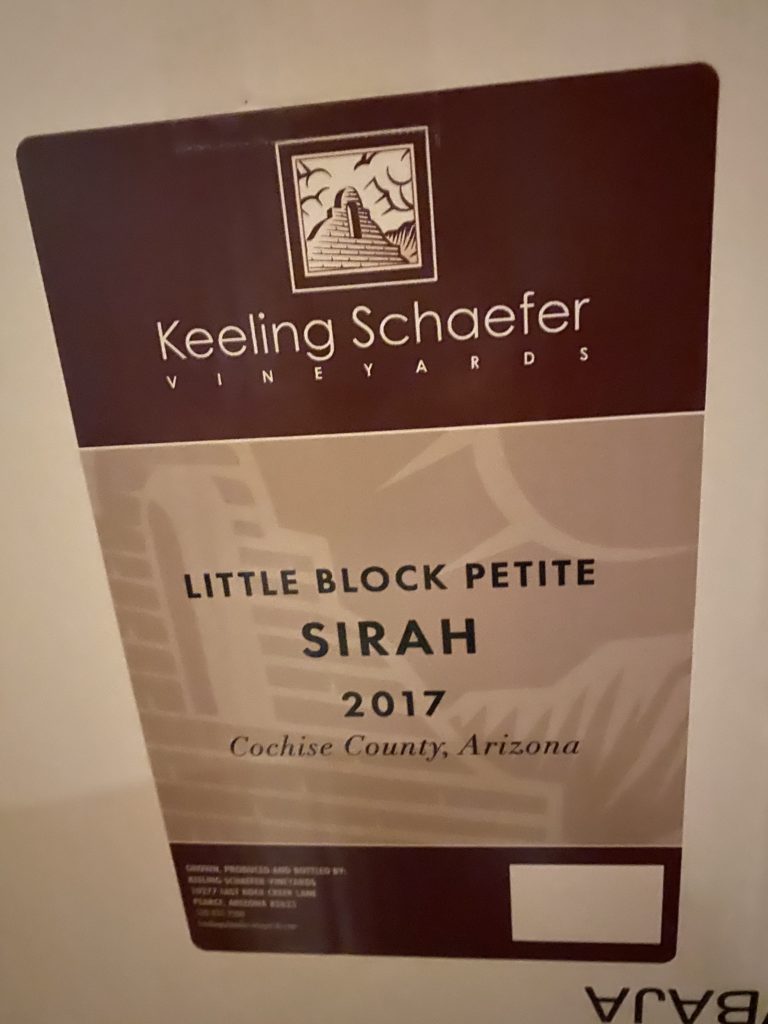 As a member of their wine club, we get a discount. They also deliver to Tucson and Phoenix every other week or so for free, if you want some of your own and don't want to take a road trip! 
Everything was ready for us when we arrived and we took a little time to taste some that we hadn't previously. Well, I did. Bub just got shots of his fav's: The Little Block and the Keeling Brothers Shiraz.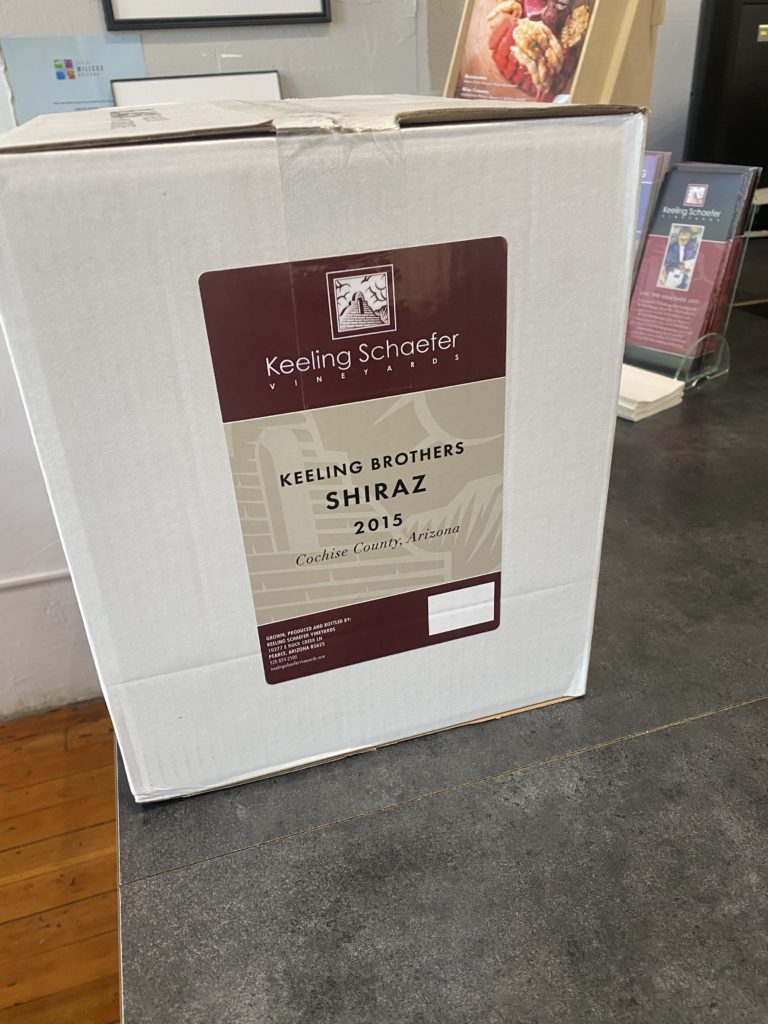 I found a new red one I liked that's a lighter called Best Friends Viognier. I tried a rosé, Rock Creek Rosé and a white called Puzzle Vine Picpoul Blanc. I liked them both, but since Bub prefers reds, I passed on taking any home.
So the car was loaded and so were we…no, just kidding, but a break for lunch before driving back seemed like a very good idea.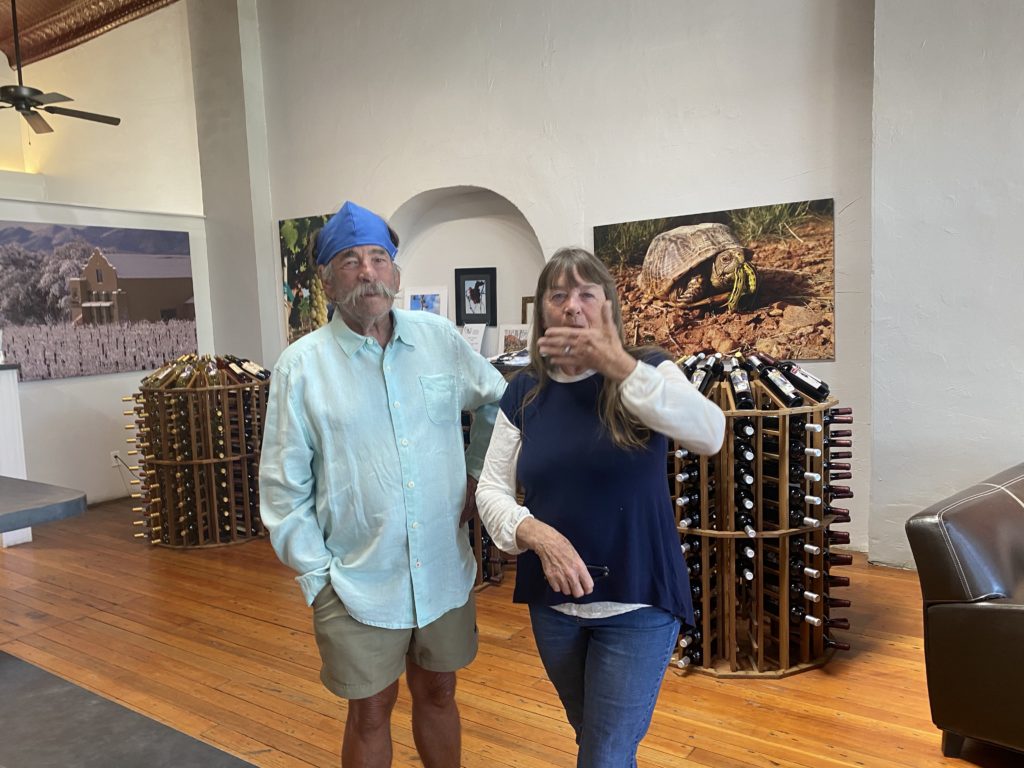 Right up the street, a little hole in the wall restaurant named Rodney's had been recommended by Bub's sister, Karin, who lives close by.
Rodney has a patio out back and some chairs and table on the sidewalk out front, or you can take your food across the street to the park. A friendly, good cook, Rodney serves a basic menu to fill you up with fresh food cooked right. My cheeseburger and fries were yummy and Bub like his fall-off-the- bone ribs! Great prices too!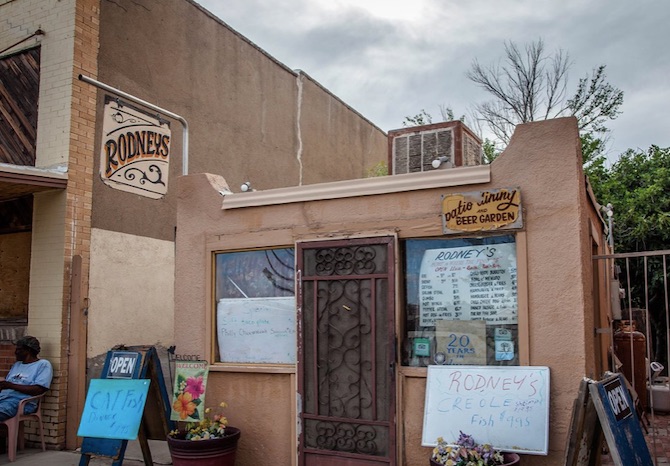 Before we headed back, we stopped into the Rex Allen Museum. Bub was interested in one of Rex's early albums that had a lot of yodeling on it.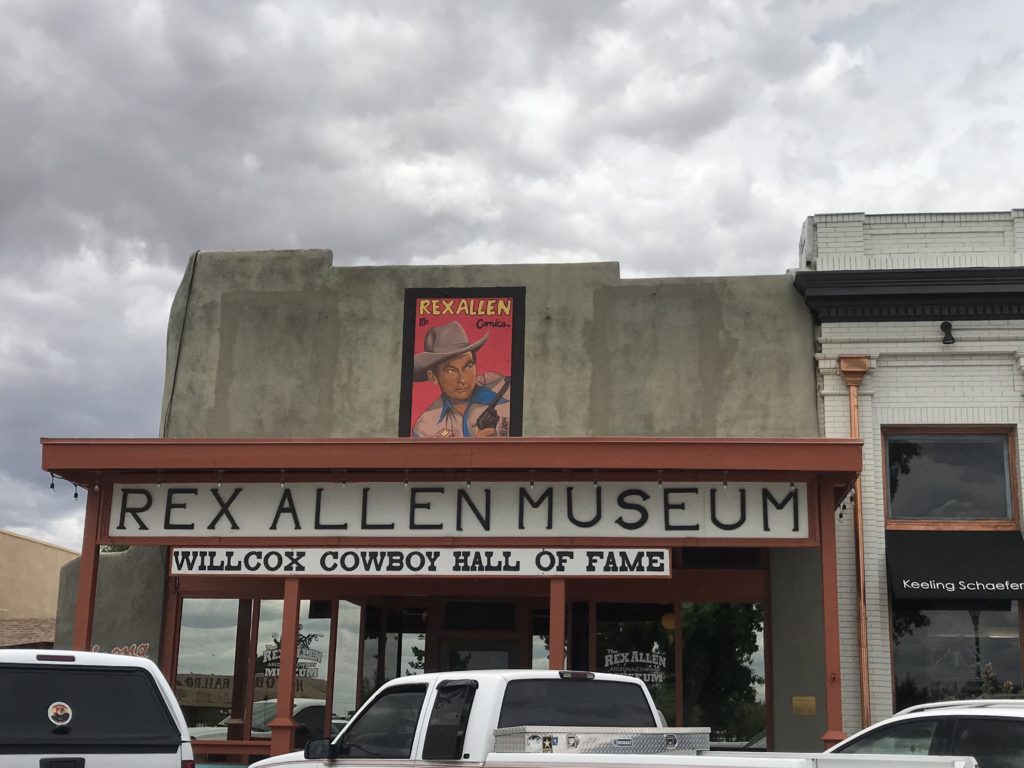 Unfortunately, they didn't have that one, but had many others and lots of memorabilia to look at. It's a free and interesting step back in time! Willcox features Rex Allen Days as their biggest event of the year.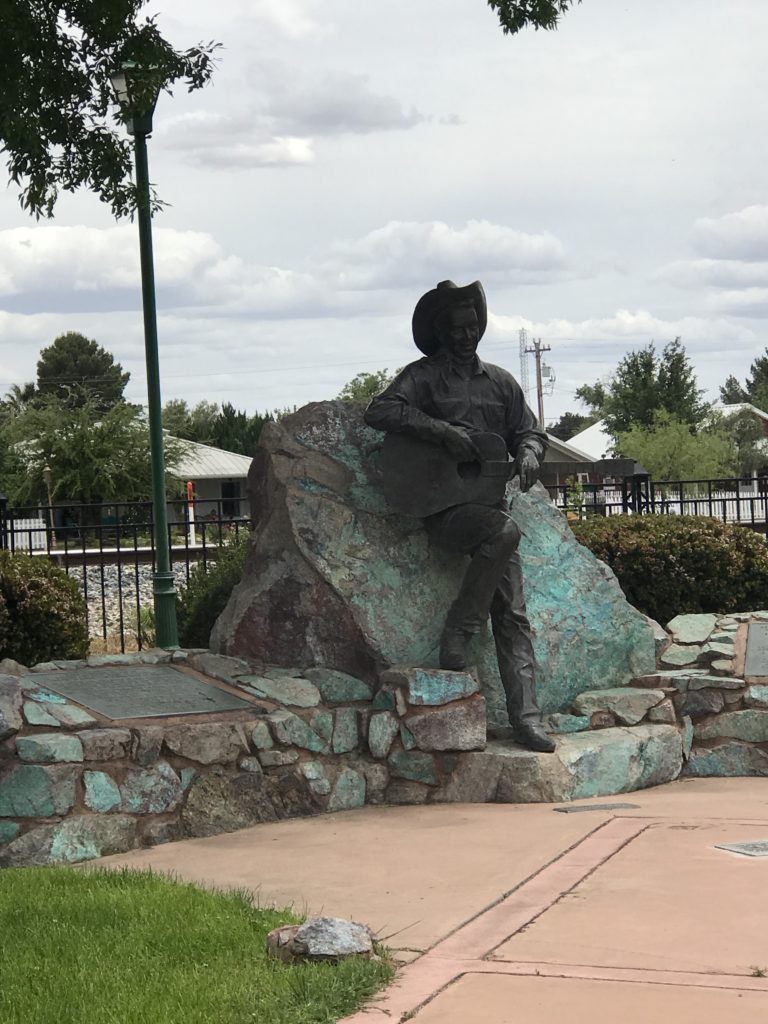 This was a fun day out of the house. Most everyone we saw were wearing masks and we felt very safe everywhere we went.
The drive home was quick and easy, getting through downtown Tucson before the late afternoon traffic.
Time to relax at home and open one of those bottles!