November 9 Day 3 Albuquerque
For the next two days, I enjoyed Albuquerque with seven other travel writers as part of a press trip organized by Brenna Moore from VisitABQ. We were graciously treated to our meals and wine and experiences but all of my comments are my own.
Our trip introduces us to Albuquerque's heritage and culture, special sites and the regional food and wines. I am excited to be able to pack all of this into 48 hours!
I'll be publishing individual articles on most of these experiences. This article is an overview. I'll be adding more details as I get time to write more. The links below will give you more information if this has piqued your interest and you can't wait to know more. Fun, fun, fun!
Hotel Chaco
Our hotel, Hotel Chaco, is Albuquerque's newest luxury hotel. It is adjacent to historic Old Town in the up-and-coming Sawmill District. Part of the Heritage Hotel and Resort chain, Hotel Chaco was built with a commitment to preserving and accentuating the area around Old Town.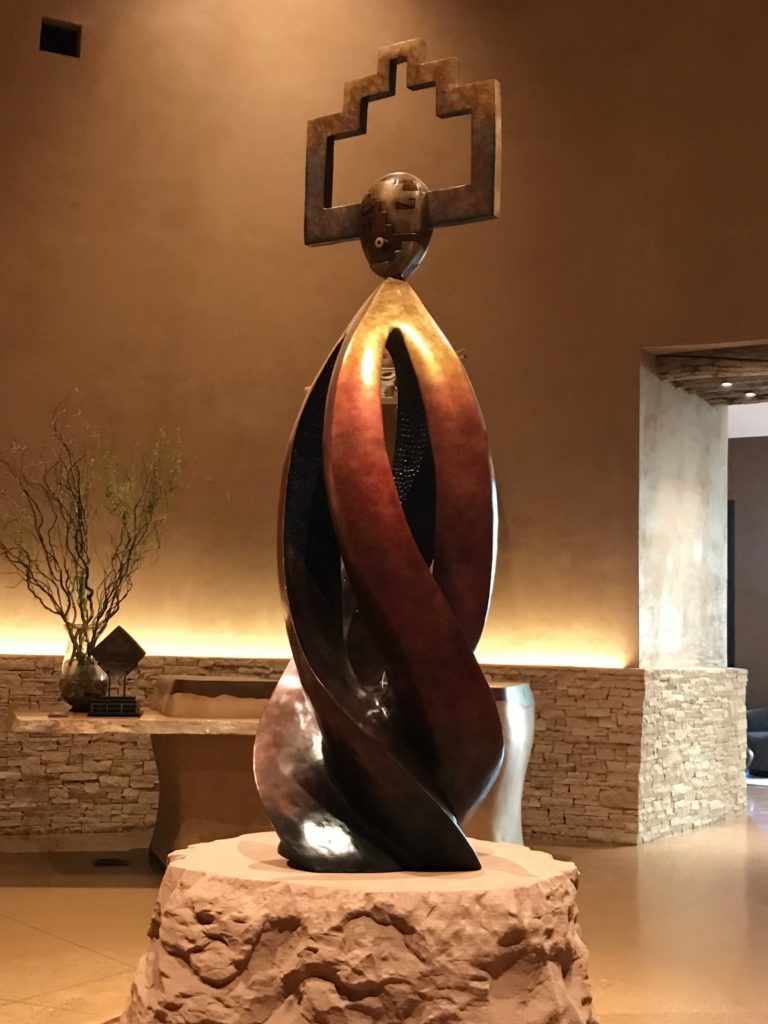 The artwork throughout the hotel is stunning. Local artists provided distinctive artwork for the public areas and for each room. Our room had a Navajo rug framed over the bed.
The Grove Café and Market
The day began with a healthy, yummy breakfast at The Grove Café & Market. The food…oh my…the food… was copious and delicious.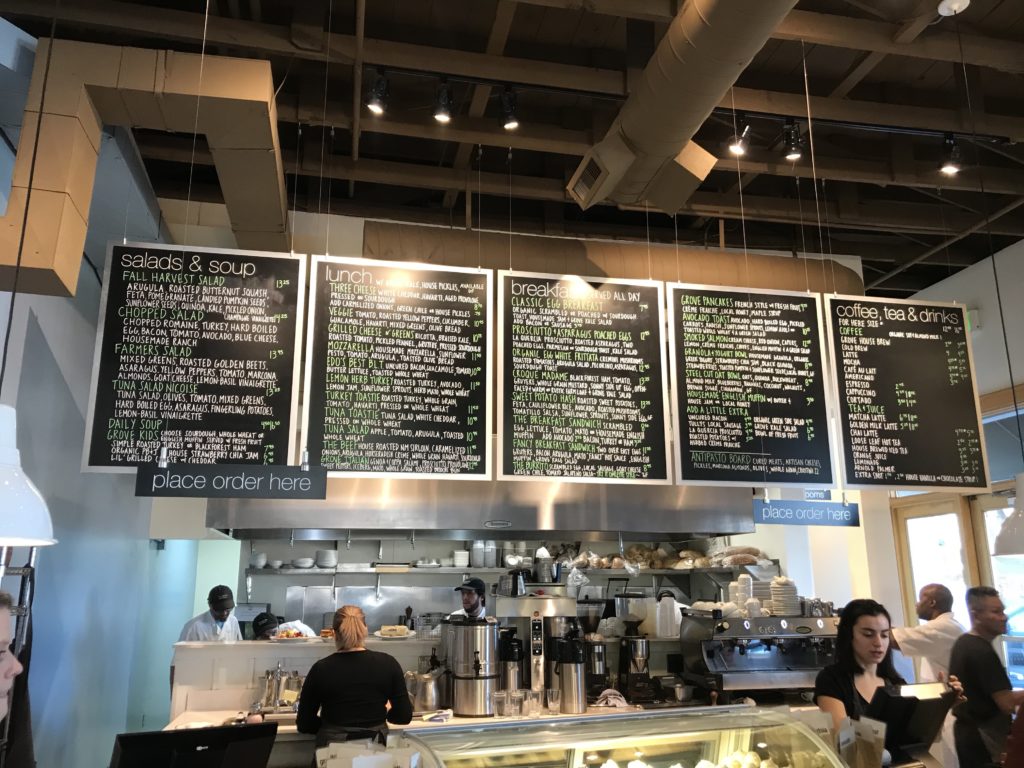 Ingredients for our selections from the chalkboard menu were local farm to table fare. Some featured traditional New Mexican twists with chile-red and/or green.
I opted for a breakfast burrito– far away from my normal protein shake! It was stuffed with scrambled egg, tully's local sausage, goat cheese, and green chile in a tortilla, with roasted tomato jalapeno salsa. My stomach happily began to recognize we were in New Mexico.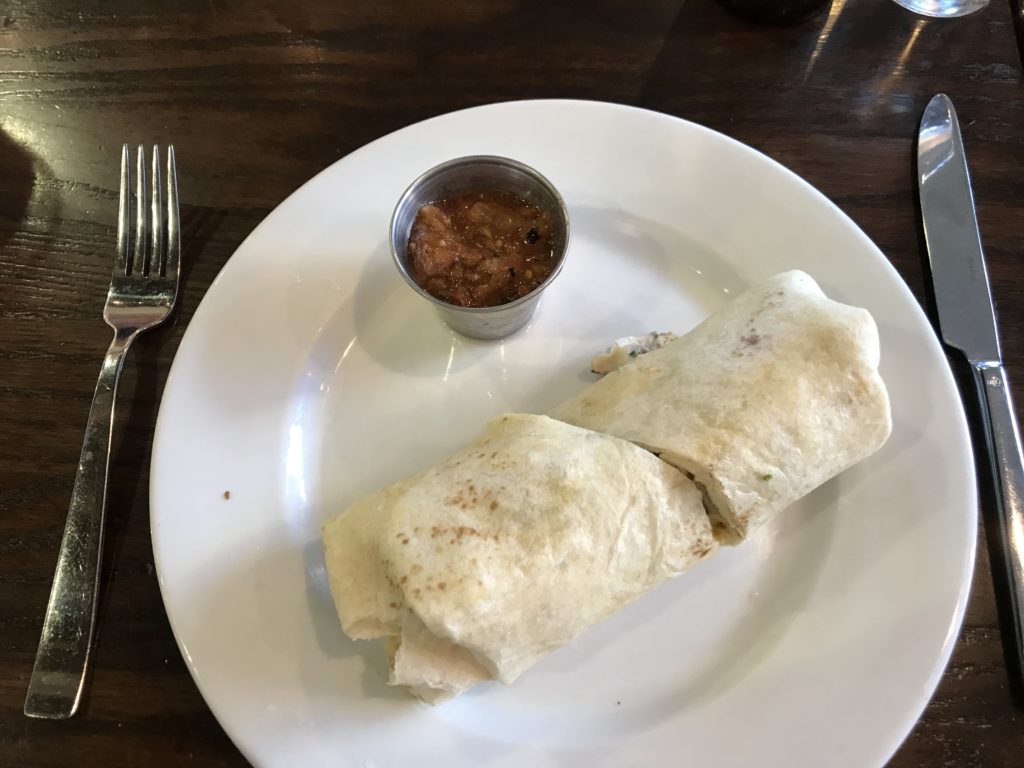 I added a Kombucha and felt provisioned for the day. Little did I know, there was no going hungry or even close these next two days.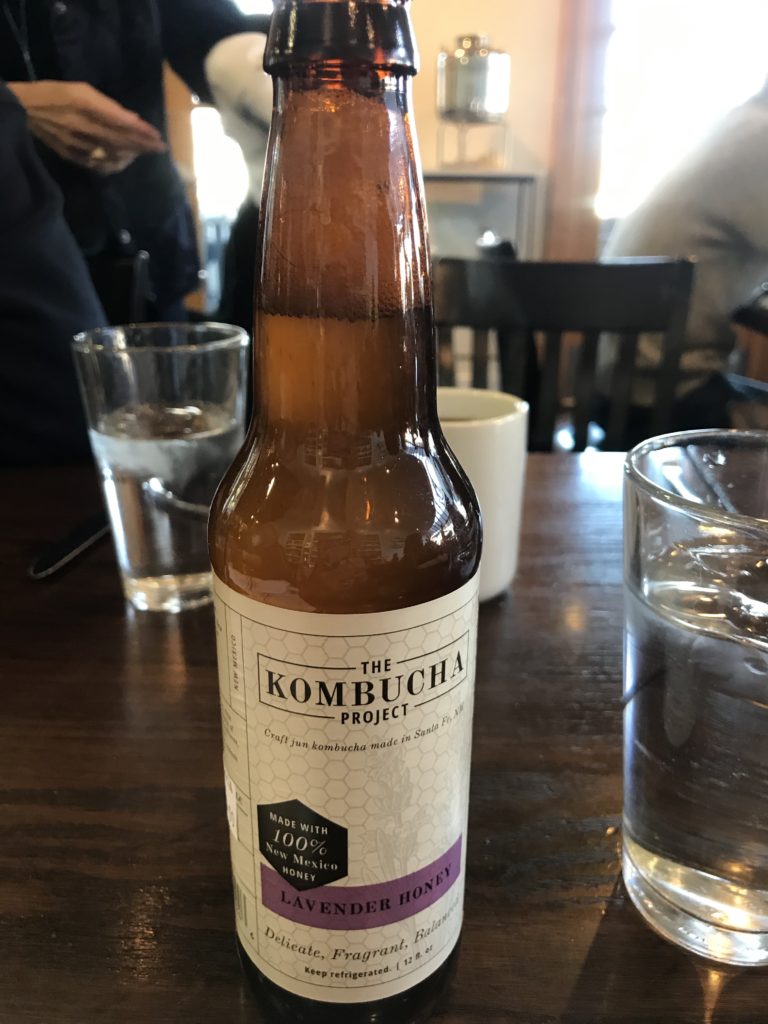 Grove Cafe Owners, Lauren and Jason Greene, are the concept developers of the new Sawmill Market that is being developed around Hotel Chaco.
Albuquerque Tourism and Sightseeing Factory
It was off to see the city next. The LUX: Best of ABQ City Tour with Albuquerque Tourism & Sightseeing Factory took us around town in a large van for a fully-narrated, multimedia, guided tour experience.
We drove through historic Old Town, which was beginning to get Christmas decorations and luminaries put up. As we drove, our driver shared all things New Mexican… including the state animal (New Mexico black bear), the state flower (Yucca), the state vegetables (New Mexican Chile and Frijoles Pintos), the state insect (tarantula hawk wasp) and finally, the state question (red or green?). New Mexico is the only state to have a question. The answer is which kind of chile you prefer, red or green, or "Christmas" if you want both! We learned and got to practice the thundering call of the University of New Mexico Lobo, though I think any self-respecting Wolf would have run in the other direction!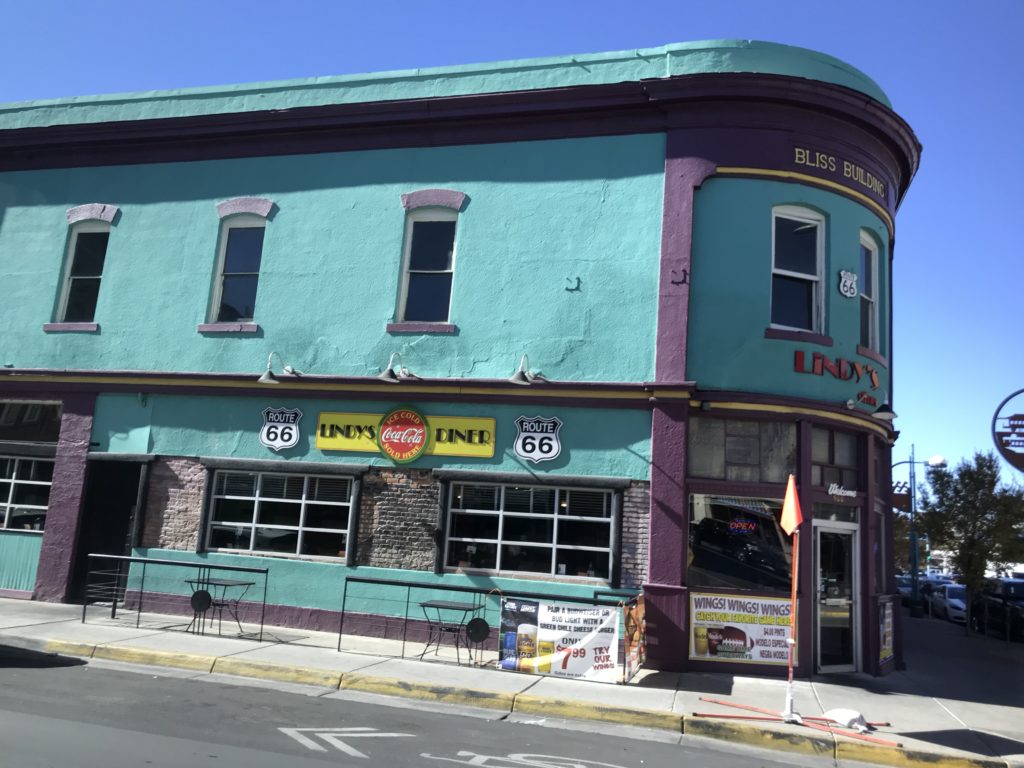 As we drove along we saw film locations of major motion pictures and television (including Breaking Bad), and neighborhoods such a Nob Hill. Route 66 runs right through Albuquerque and is the only place you can be at the intersection of Route 66 & Route 66. We passed the Indian Pueblo Cultural Center, which we are going to visit tomorrow, UNM, and the local sports stadiums.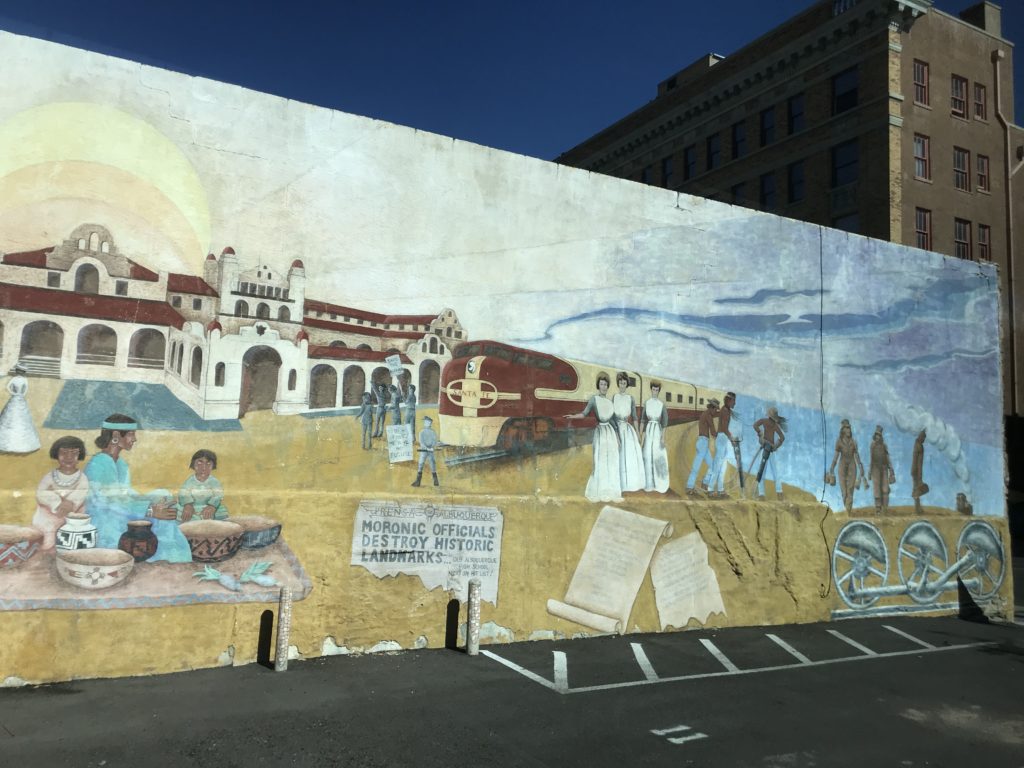 It was time for a wine tasting and lunch…
D.H. Lescombes Winery and Bistro
A few blocks from Hotel Chaco and Old Town is the D.H. Lescombes Winery & Bistro.
A wine tasting preceded a tasty lunch with more flavorful New Mexican cuisine. D.H. Lescombes and St. Clair wines are grown on over 200 acres near Deming New Mexico by sixth-generation French winemakers.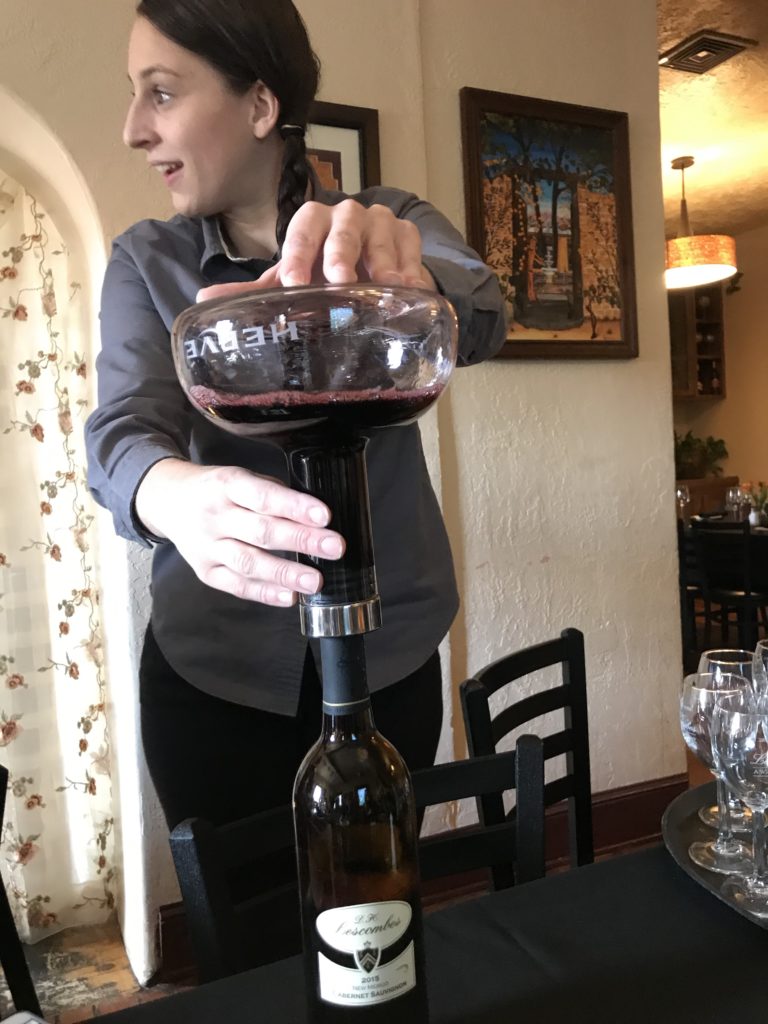 Here is today's history lesson: New Mexico has been growing wine longer than any other region in the country with the origins dating back to 1629 when the Franciscan monks got tired of paying Spain's high prices and planted their own.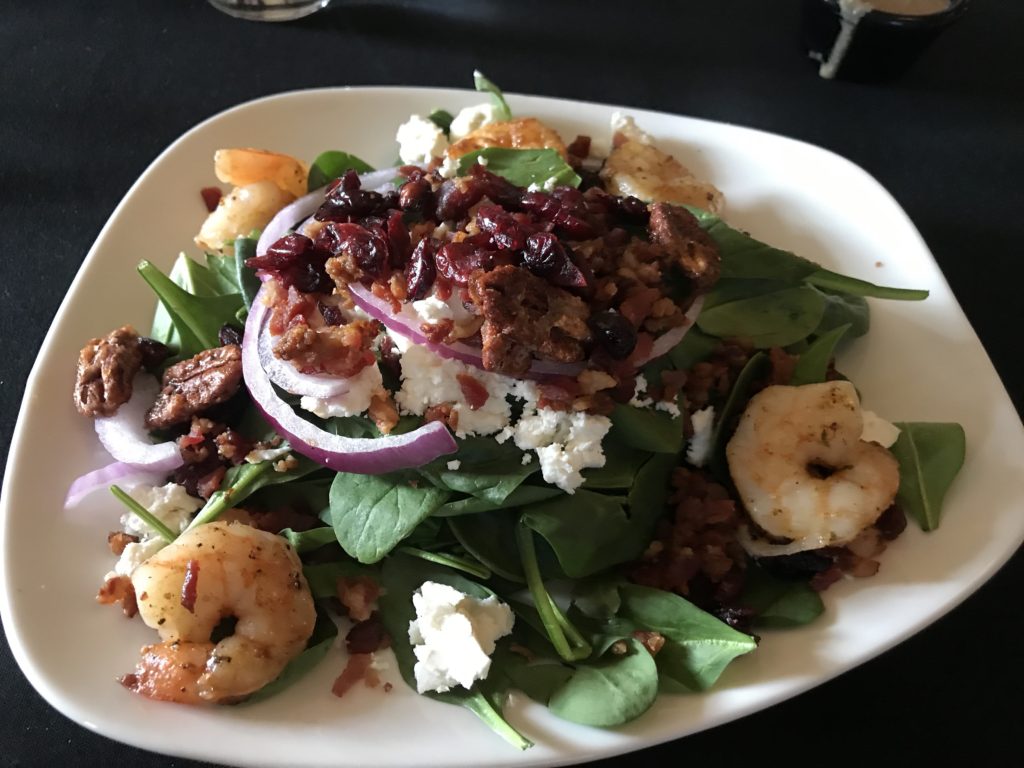 My gourmet lunch, a shrimp and spinach salad with pecans and feta, was a perfect complement to the wines.
Routes Bicycle Tours and Rental
Feeling sated, I could have taken a nap, but we were scheduled for a bike tour. I haven't been on a bike in ten years but was assured this won't be advanced cycling. Three of us, Christina, Stacey and I have opted to spend 3 hours this afternoon with Routes Bicycle Tours & Rentals on a Bosque Bike & Wine Tour along the Rio Grande bike paths, some riding on the streets of Albuquerque, and then ending at Sheehan Winery. The day is a little chilly but sunny. As luck has it…the bike and I get along just fine!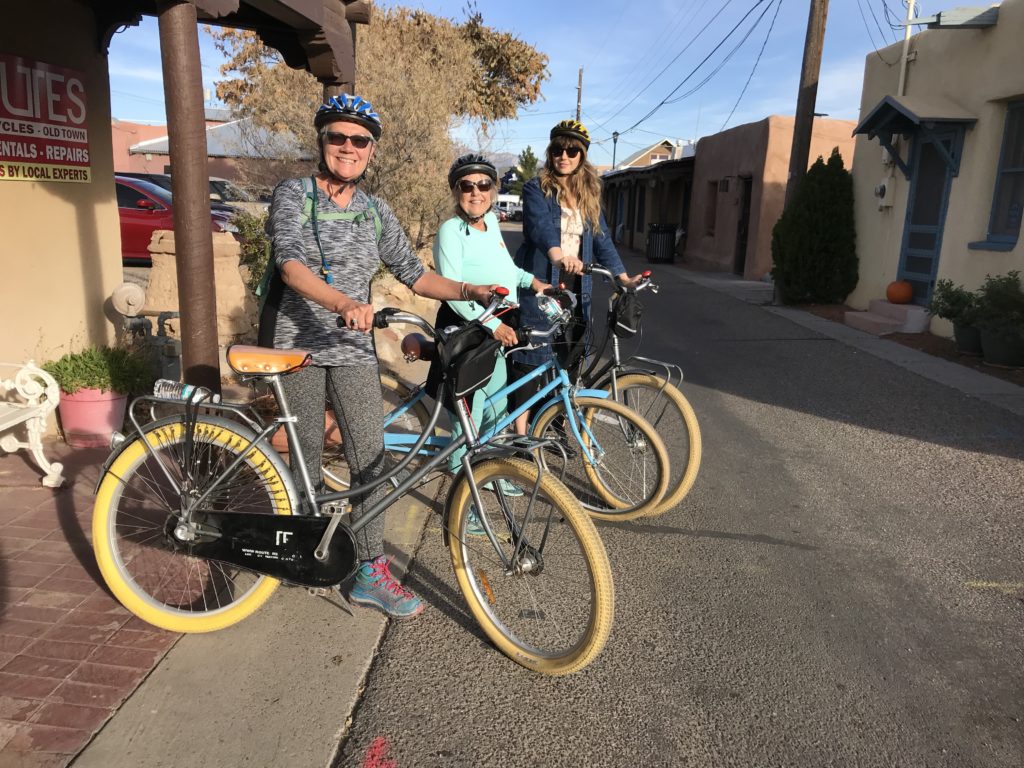 We take a break at the Rio Grande overlook.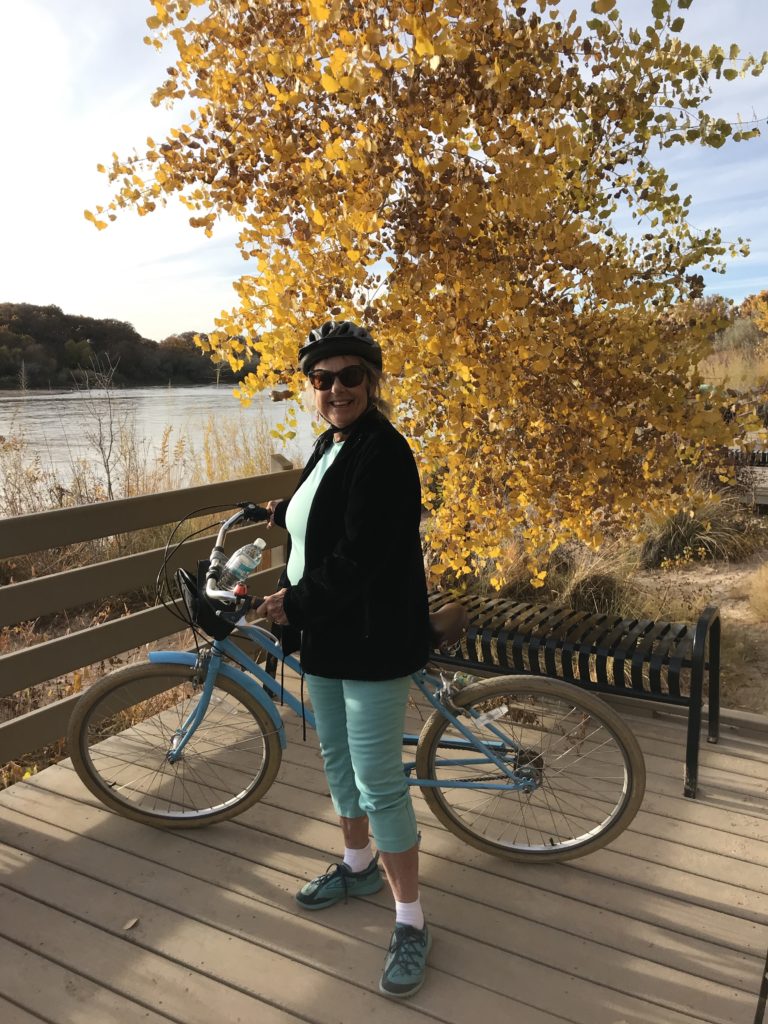 And then we bike to the National Hispanic Cultural Center to visit Mundos de Mestizaje by Frederico Vigil, a mural housed in the Torreón on the campus. This monumental fresco depicts thousands of years of Hispanic history highlighting diverse cultural connections between people and places from the Iberian Peninsula to the Americas. The 4,000 square foot painting is one of the largest frescos in North America. We marveled at this history on the ceiling and got to lay in lounge chairs to view the fresco above us.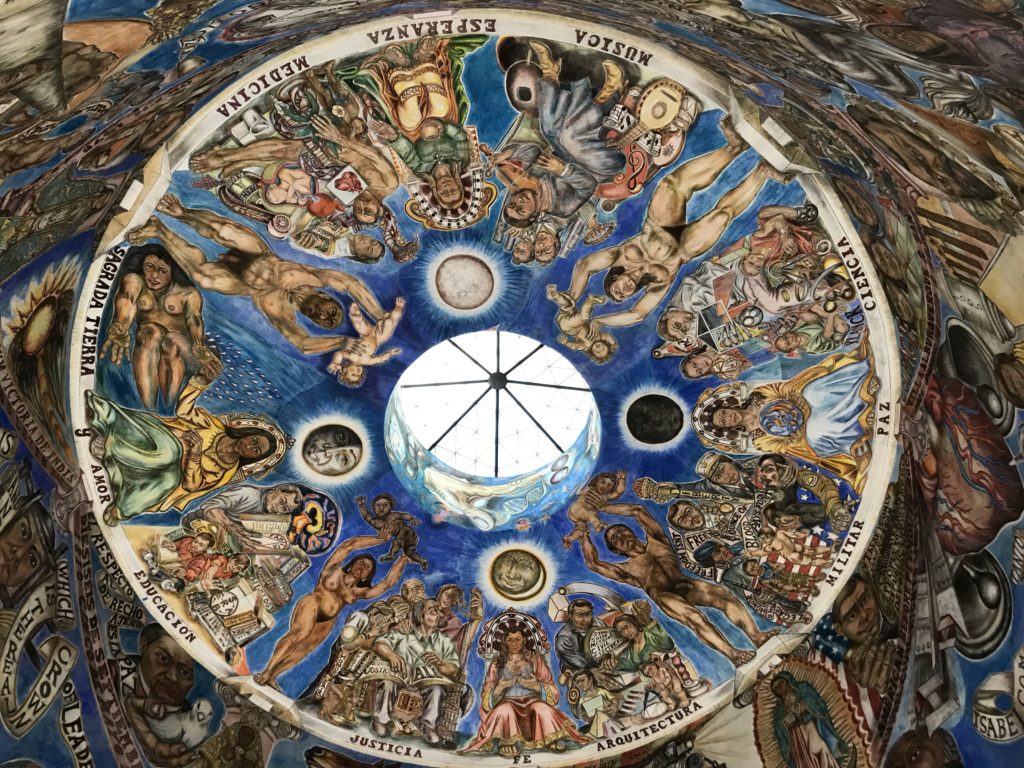 We ride along route 66 and over the Rio Grande bridge to our next stop for wine tasting.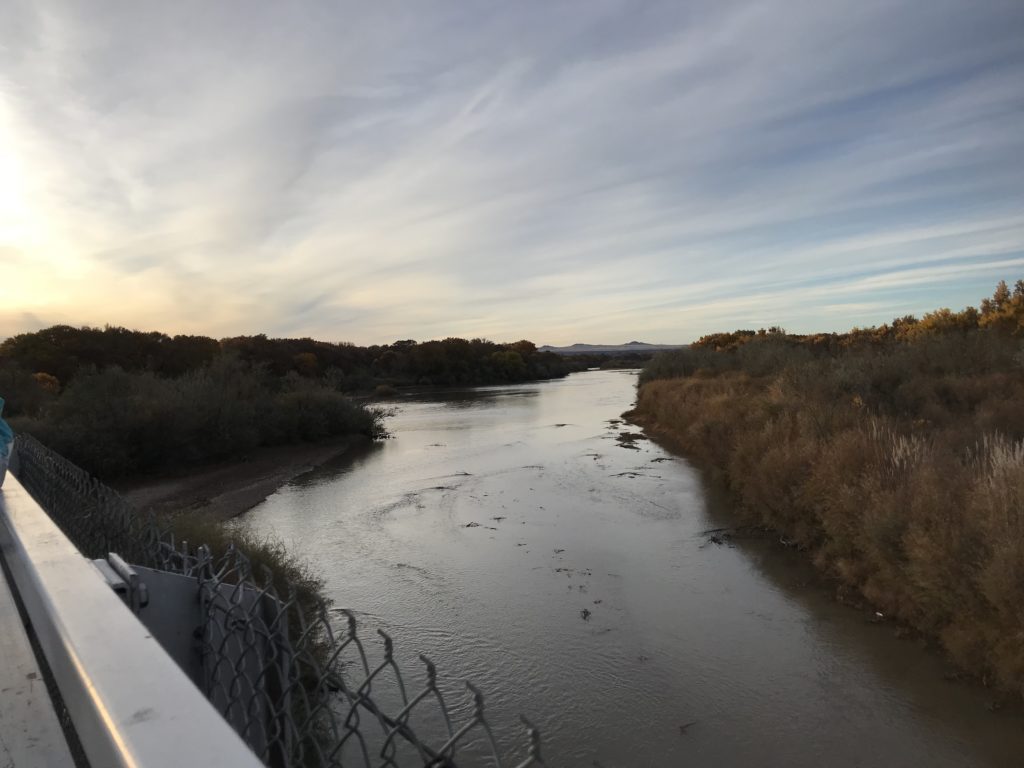 Winemaker Sean Sheehan greets us at his winery, Sheehan Winery, located behind his house in northwest Albuquerque.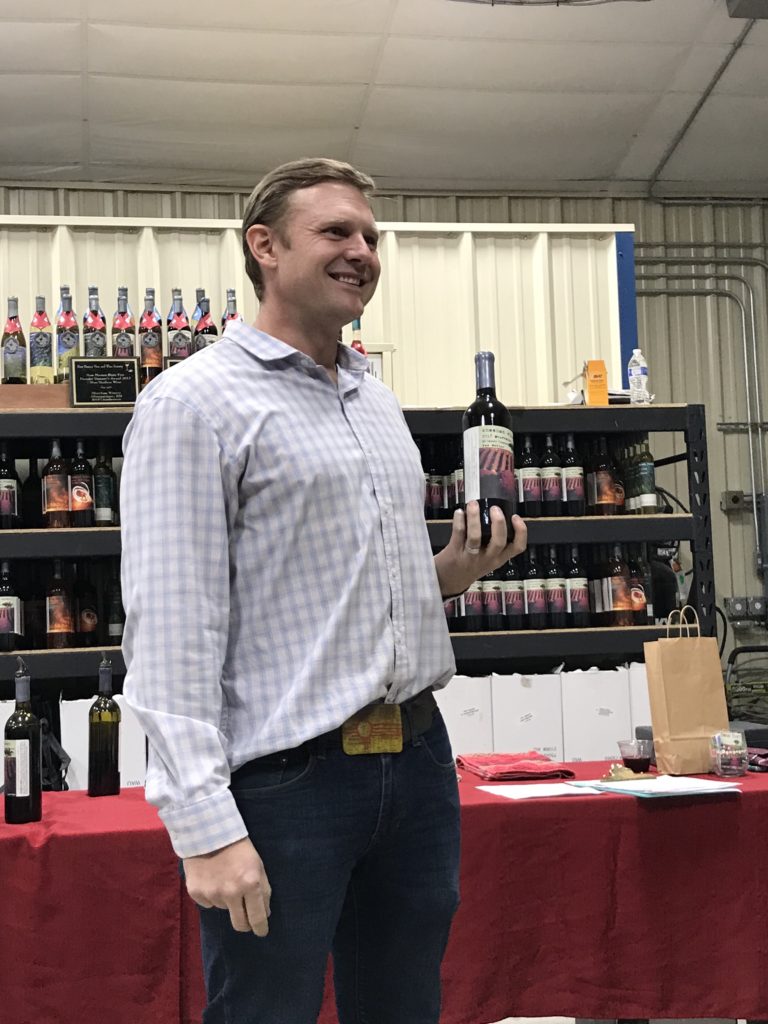 As we taste, he tells us the story of learning about wine and then starting his own boutique winery. The sun had set and instead of biking back to Old Town, we jumped in the van with Brenna and the others.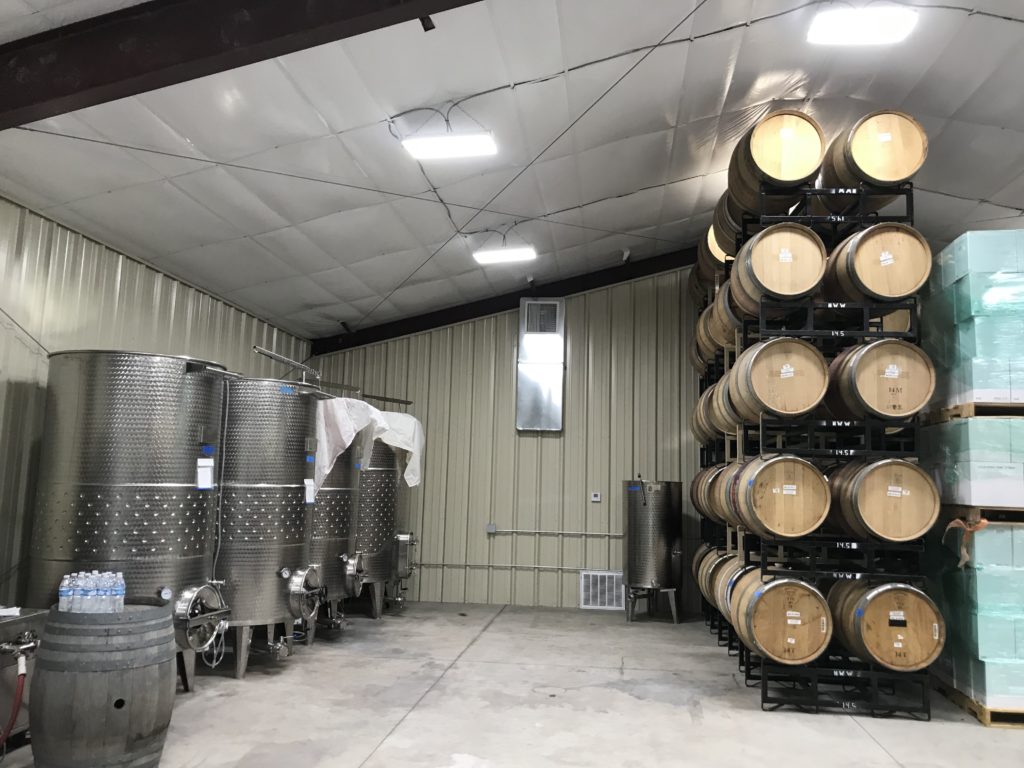 El Pinto Restaurant and Salsa Company
Off to a traditional Mexican dinner and margaritas! El Pinto's Director of Marketing, Douglas Evilsizor, greets us at the entrance and gives us a tour.
First we stop at the tequila bar (which has 160 tequilas) for one of their famous margaritas. There is a barrel of tequila beside the bar.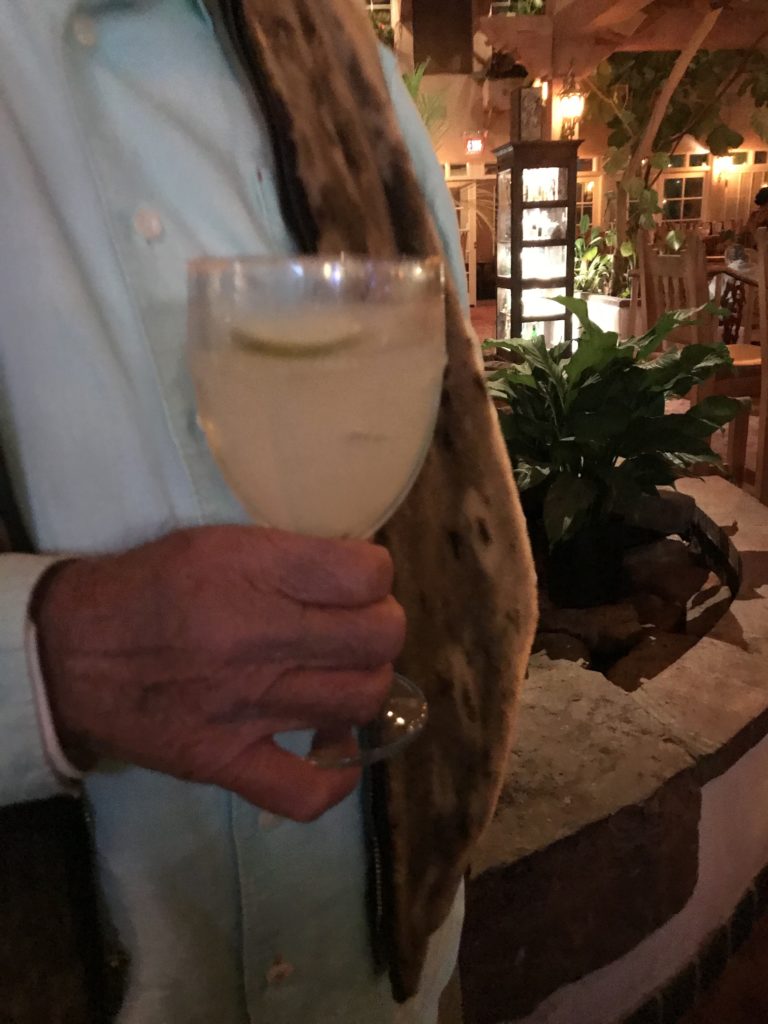 Two cabinets are filled with bottles with names of frequent visitors, so they can drink from their own bottle when they come in.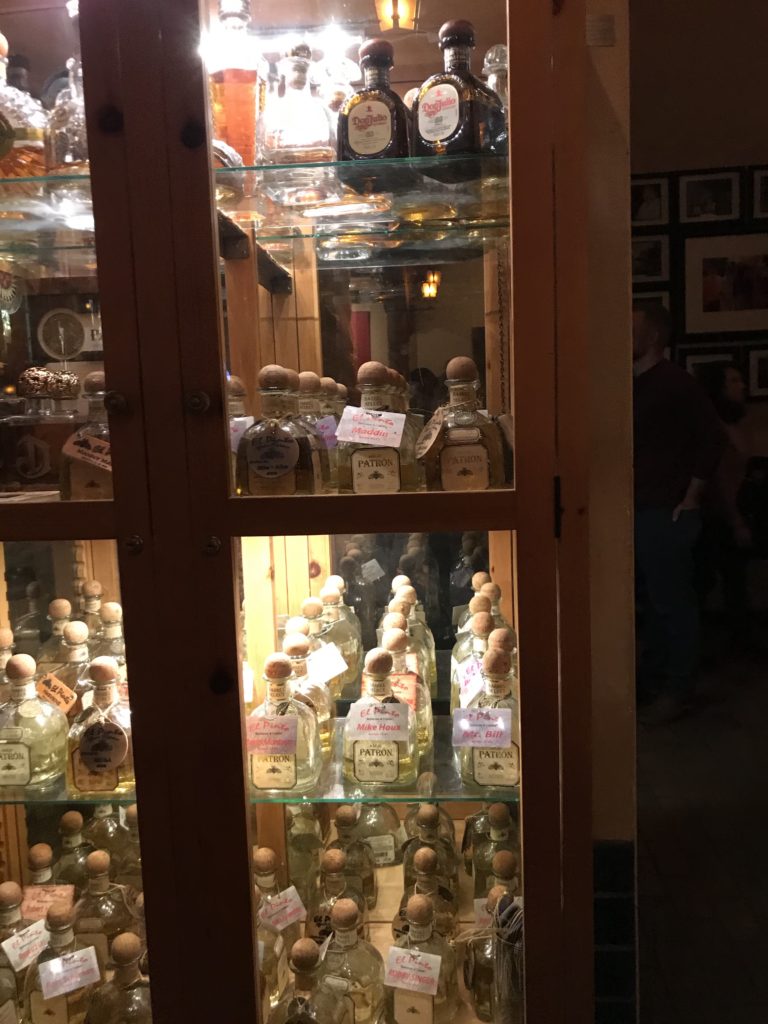 The restaurant was established in 1962 by Jack and Connie Thomas as a one-room restaurant that sat 100. Sons, John and Jim, bought the restaurant from their parents in 1994 and continue to use their grandmother's recipes. It has grown and grown and has many rooms and outside patios and now seats 1200 and is the largest New Mexican restaurant in the state of New Mexico. The restaurant sits on twelve acres and it includes a 5,000 square foot manufacturing facility to produce salsa and sauces for retail. A large chicken farm and their canning facilities are behind the restaurant.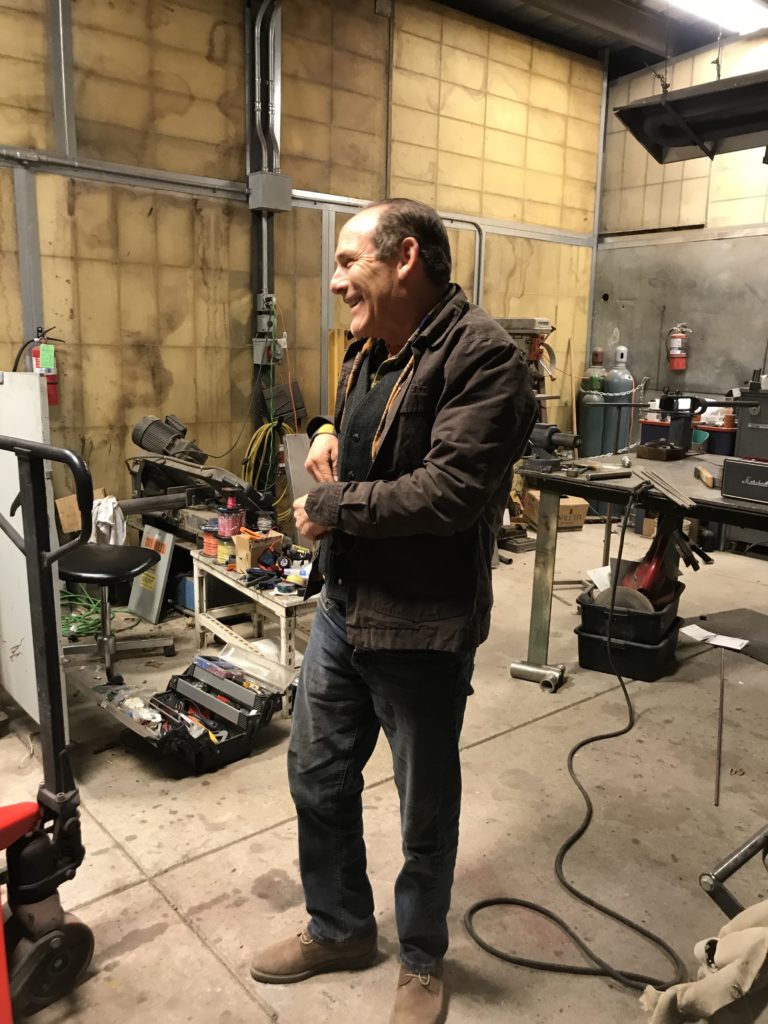 We meet the owner, John, who is working late on his equipment. The canning facility turns out 25,000 jars of El Pinto Salsa per day and is available in 8000 stores. So you can enjoy it too!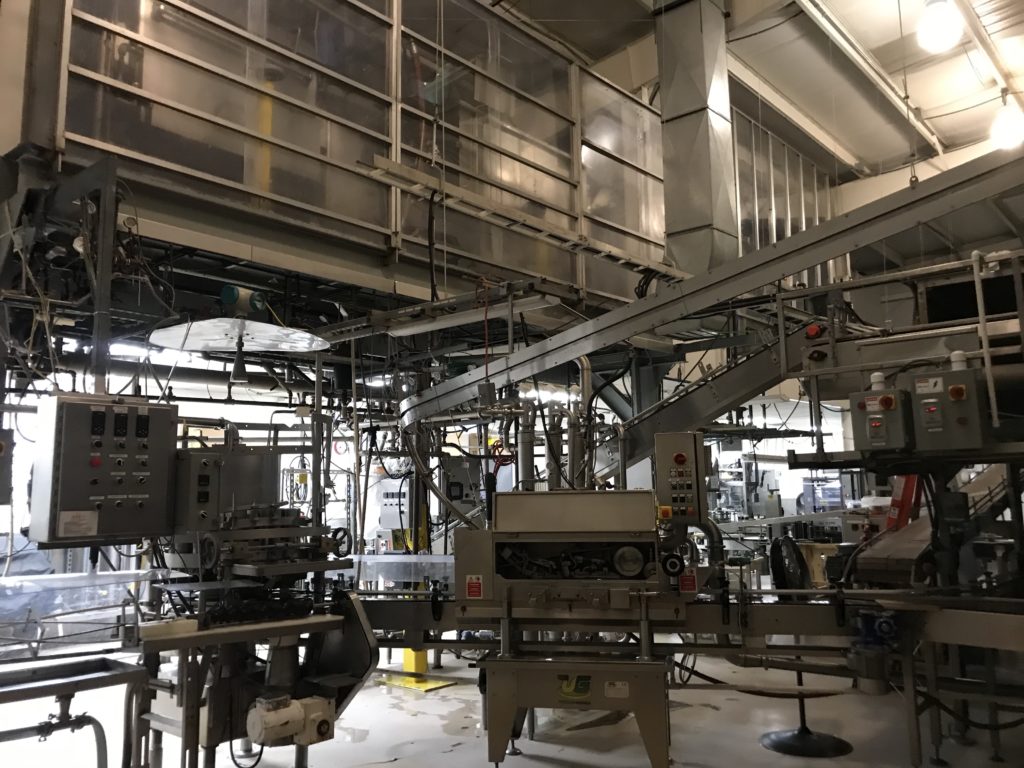 We were definitely hungry by now. A table had been set up for us with appetizers, salsa and chips to stave off starvation and tide us over while we ordered another margarita. This, as you can tell, is hard work learning about all Albuquerque has to offer!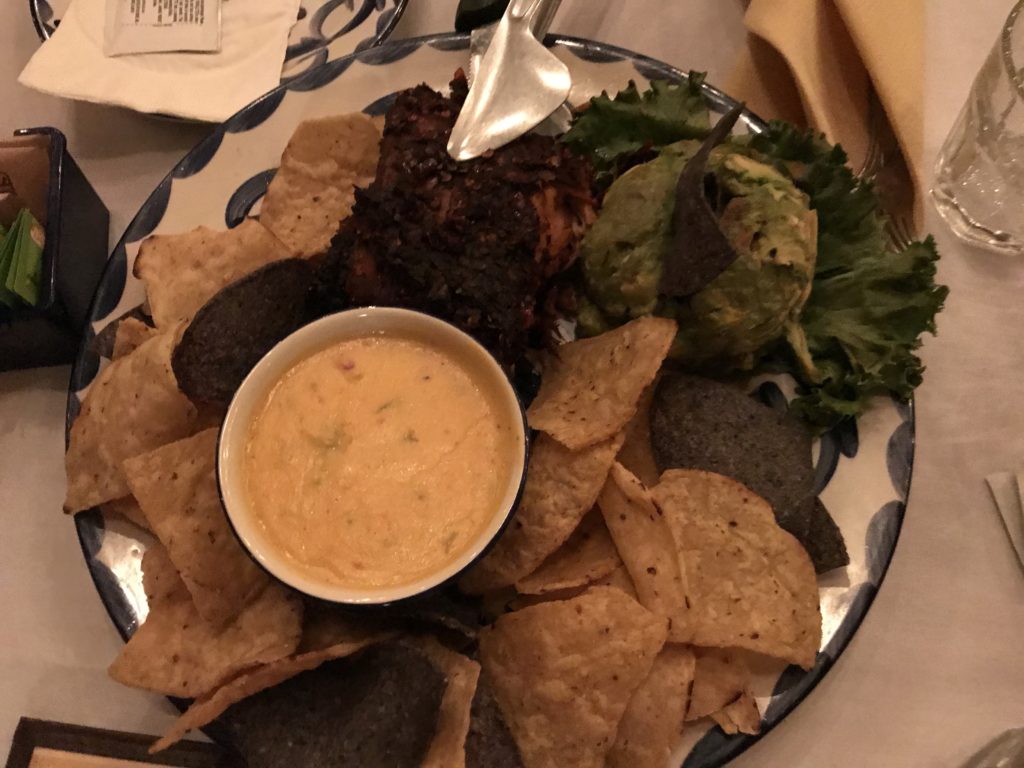 The menu was all-encompassing and I'm sure we missed some classics, but we stuffed ourselves with all the good food and could only moan when dessert was offered. Not one of us indulged!
Bub wanted to try the Green Chile Strips: flash-fried, green chile strips served with red chile ranch dressing. Unique to El Pinto, these were glorious!
John suggested some of his favorites for our entrees. I followed his advice and had the #3 Combo: a rolled taco, red chile cheese enchilada, chile con carne, chile relleno, and pinto beans. I did take some in a to-go box.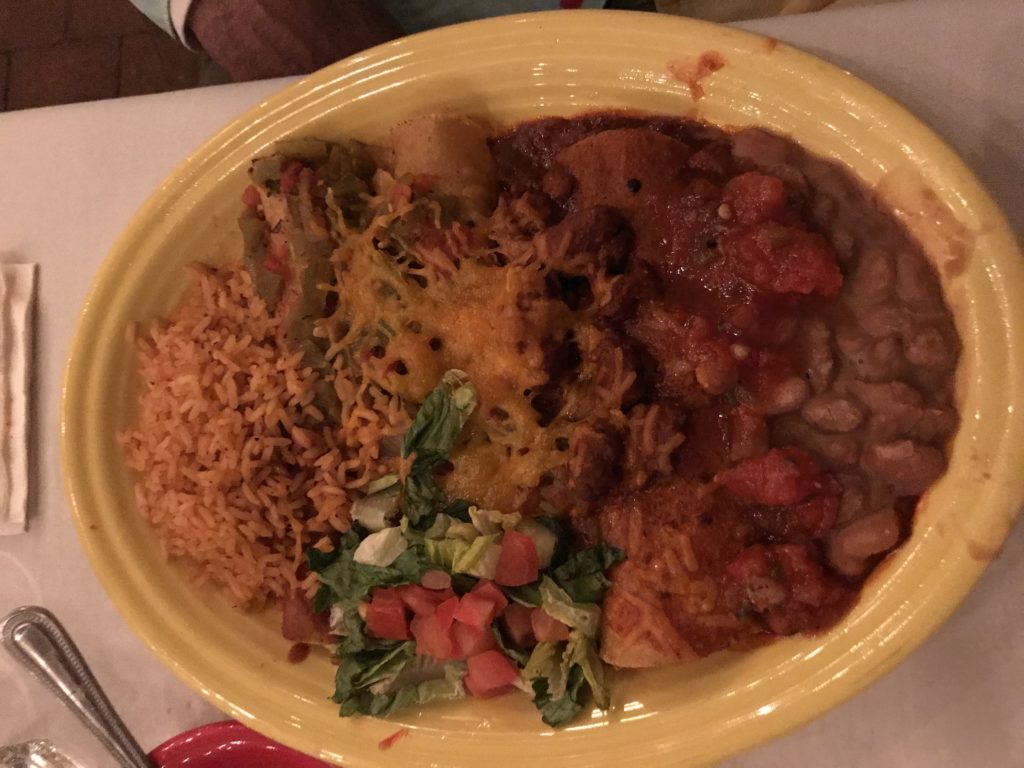 Bub ordered the Carne Adovada Plate with a flour tortilla topped with deliciously hot and spicy lean pork marinated in red chile served with pinto beans and rice.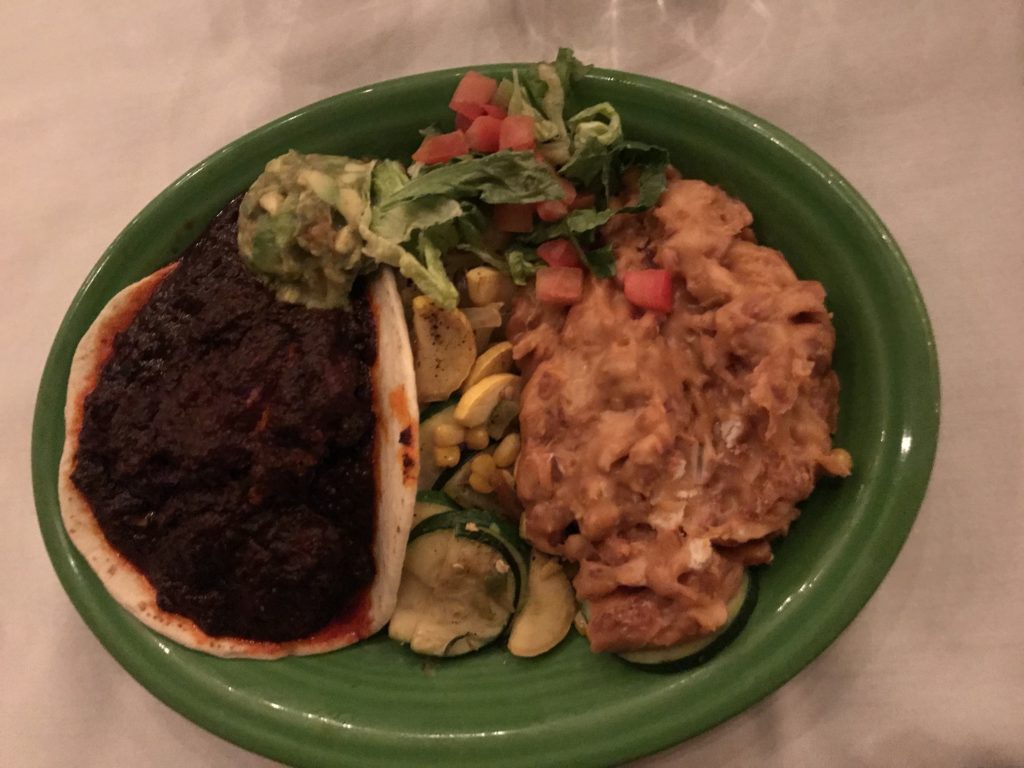 Though no one got them, their Red Chile Ribs are famous. We will definitely go back for these next trip through Albuquerque.
What a glorious day!