Day 5 Miles 65 Begin Albuquerque To Santa Fe Road Traveled I-25 Slept at La Fonda on The Plaza
After a good night's rest, I spent the morning on the phone with my wonderful coaching clients.
When I asked Hotel Chaco for a late checkout at noon, the front desk person said noon was their regular checkout, so guests could enjoy themselves and not have to hurry! How nice.
We swung by the airport to pick up a friend who was also going to Santa Fe.
And… we were ON THE ROAD again!
A short, fast 65 miles on I-25 took us to La Fonda on The Plaza in the heart of Santa Fe. It was grey, windy and chilly as I got out of the car with my flip flops on.
The room wasn't quite ready. We'd gone from an altitude of 5212' in Albuquerque (higher than Denver!) to 7200' in Santa Fe. At least it wasn't snowing. I put on my boots and got out my heavy jacket.
The bellman told us most of the restaurants closed from 2-5 every afternoon, except for The Plaza Cafe, Which was only a couple of blocks away.
Brrrrr…did I say it was freezing? I am not a cold-weather girl.
So, I ordered some hot chocolate to warm me up while I waited for my Street Tacos. My carne asada tacos were topped with avocado slices, onions, cheese, cabbage, fresh cilantro, and a side of Spanish rice and beans. They were accompanied by red and green chile (this is called Christmas).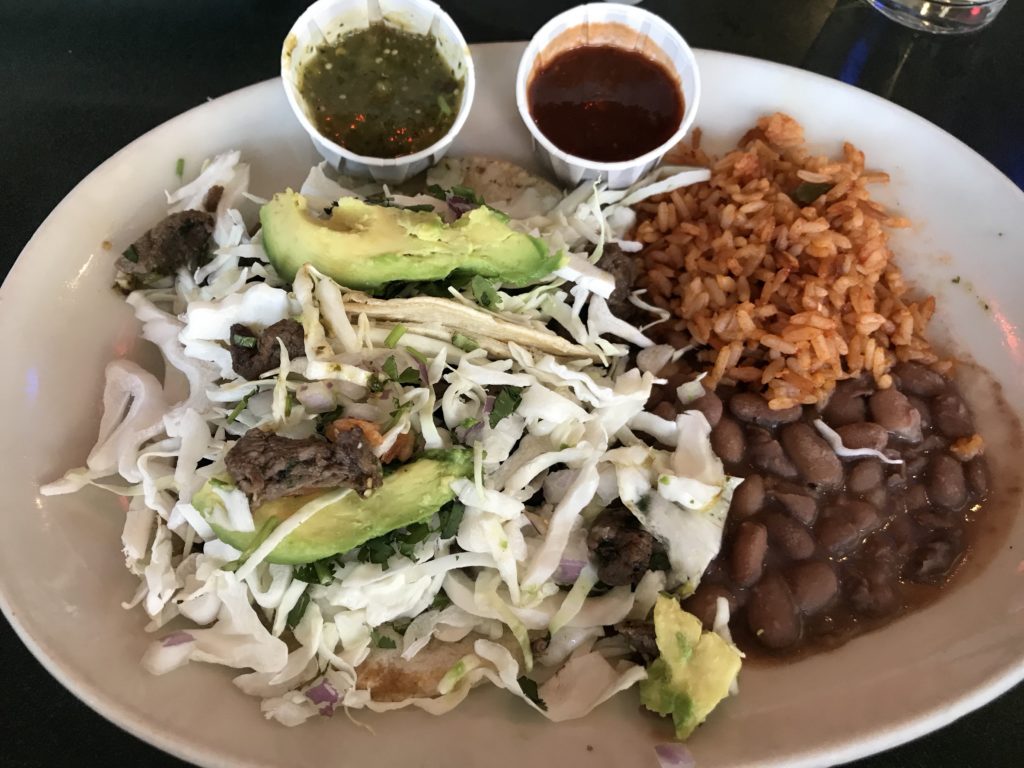 Bub opted for coffee and was sooooo happy to have Green Chili Meatloaf and mashed potatoes. (I don't like meatloaf and he doesn't get it at home, so he almost always orders it if it is on the menu.)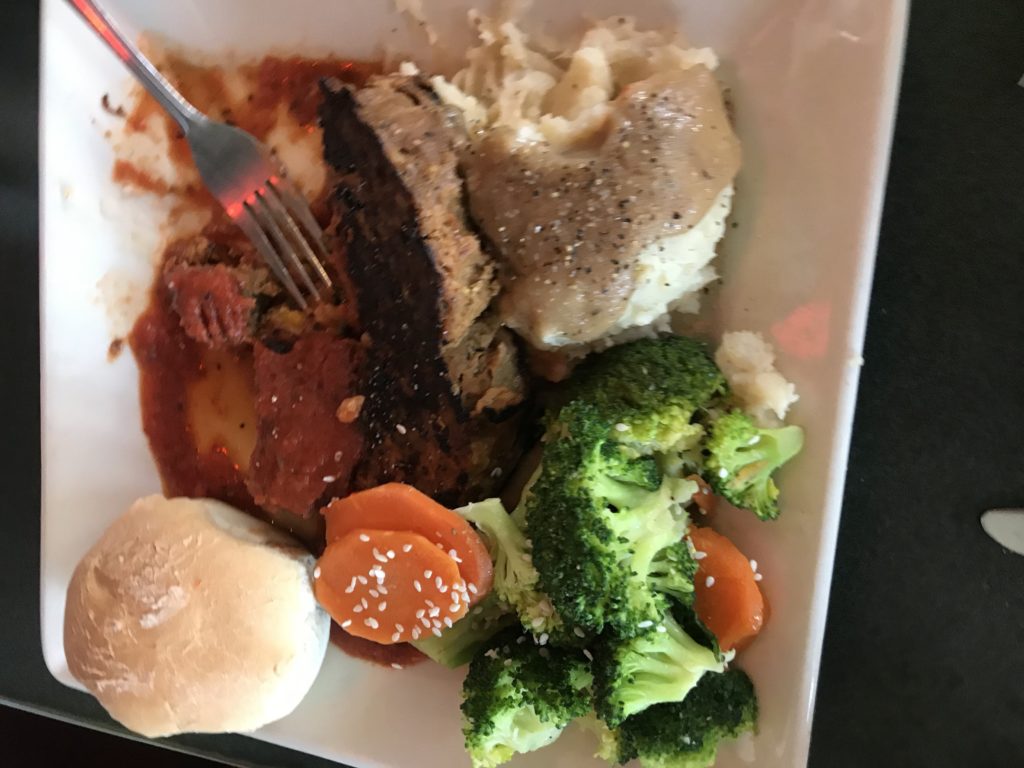 My cell phone buzzed to let us know our room was ready, so we ate up and walked across the Plaza to La Fonda. The rooms and furniture here have recently been updated but have kept the feel of the original furnishings. Throughout the hotel, the headboards are hand-painted by artists and were all different. After all, here we are in the City Different!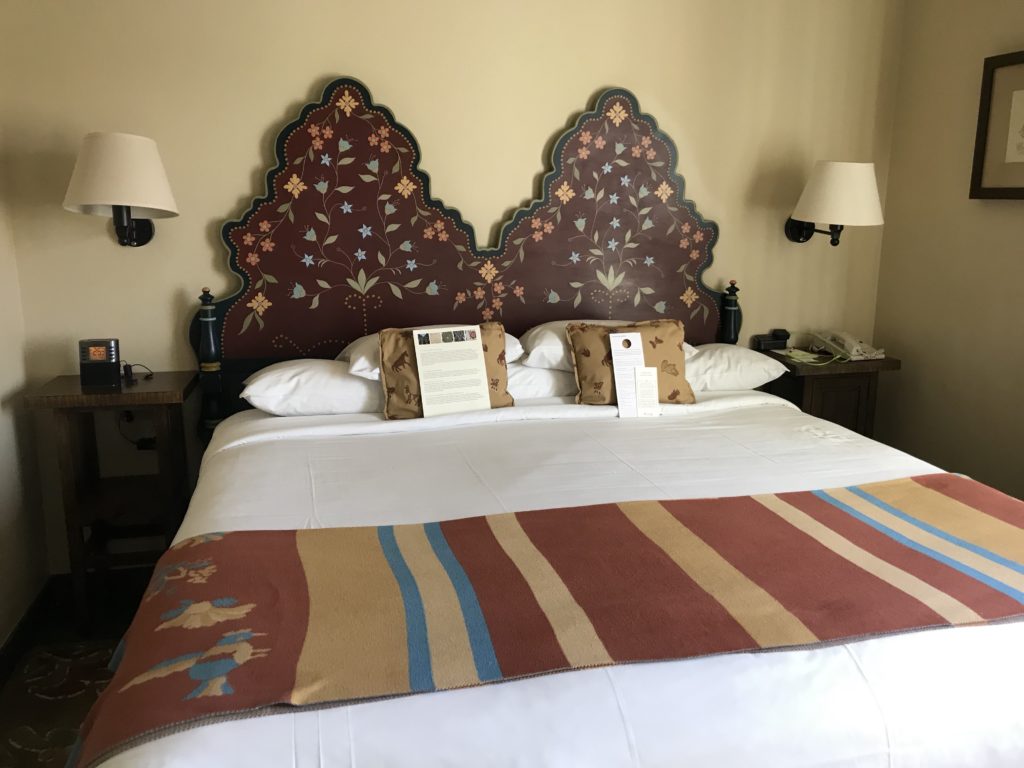 This is my first opportunity to attend a conference of the International Food Wine and Travel Writers (IFWTWA) and meet and learn from their accomplished members. I had agreed to help with conference check in. Goody bags are part of check in with lots of cool gifts from the sponsors, and Visitors Bureaus that want us to come visit and write about their area.
Docents from La Fonda gave us an hour-long educational tour of this historic hotel. The artwork throughout the hotel makes it look more like a museum than a hotel.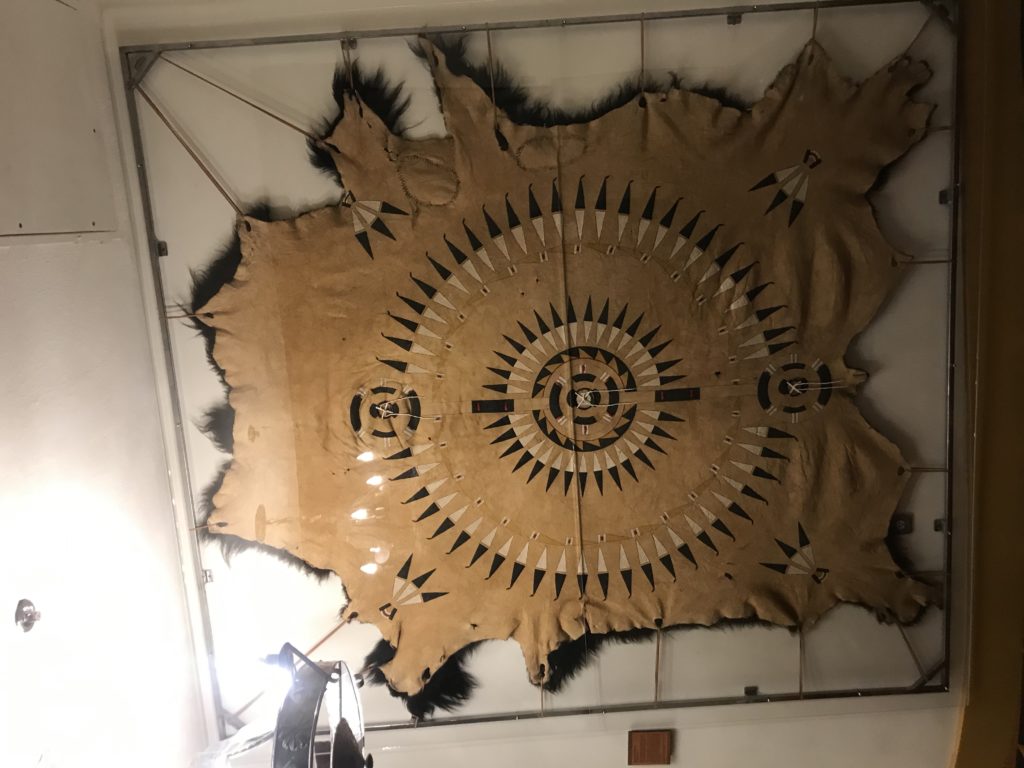 Now, it's time to eat and drink (again!). Oh…I mean to attend the welcome reception. Wine flows freely, courtesy of Gruet and a couple of other New Mexico wineries. La Fonda provided three tables of New Mexican hors d'oeuvres to treat our hungry tummies.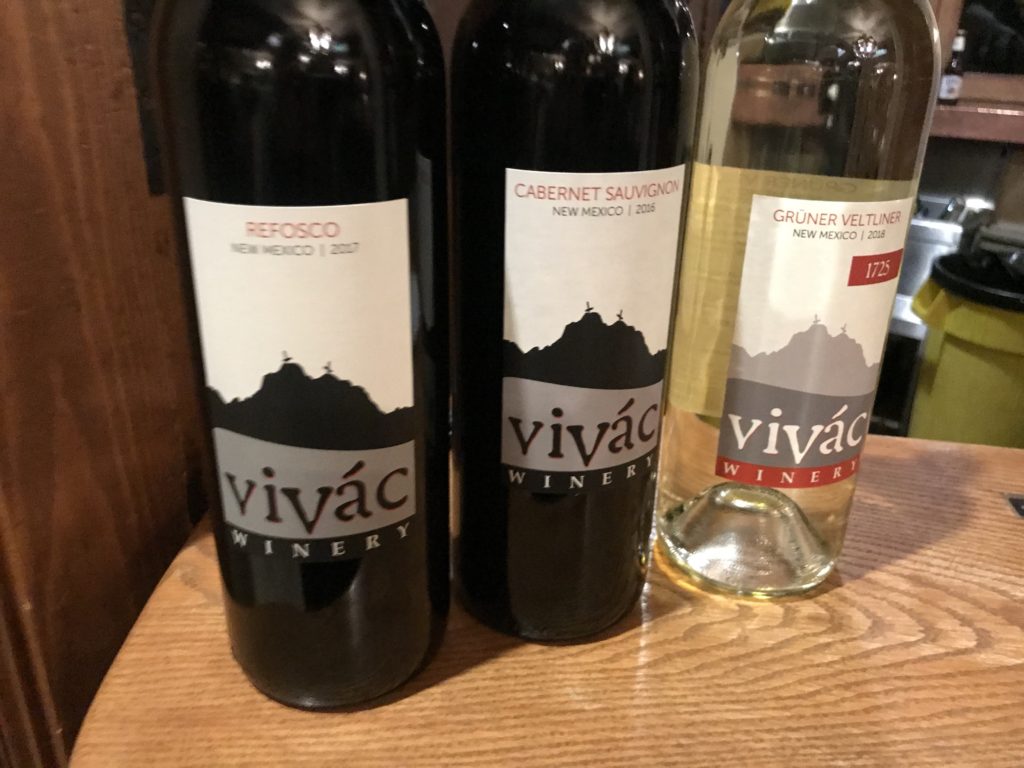 I know many attendees went out to dinner to taste the Santa Fe cuisine, but I walked back up to the room and shared a glass of wine with Bub.
Our room was cozy and warm and I thought a better choice than going out in the cold.