I will be updating this page regularly with the daily tennis scores this year.
I thought it might be fun to see the whole year. I haven't kept track, in the past of how many days we've played or the scores. In 2018, I won twice. In 2019, I won 9 times.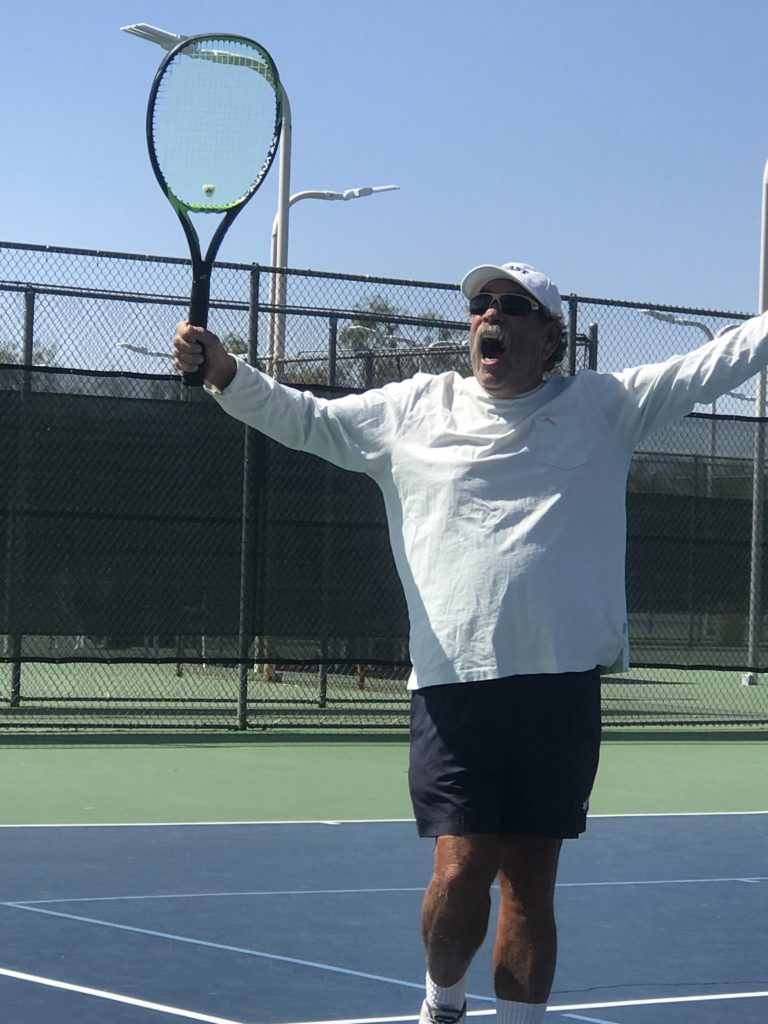 Hopefully, 2020 will be a breakthrough year for my game!
| | | | | | |
| --- | --- | --- | --- | --- | --- |
| Date | Bub | Joeann | Aces | Where | |
| January 1 | 6 | 4 | | Oro Valley, AZ | |
| January 6 | 6 | 3 | | Bay Club, HI | |
| January 7 | 6 | 1 | 1-B | Bay Club, HI | |
| January 8 | 6 | 1 | | Bay Club, HI | |
| January 9 | 6 | 5 | | Bay Club, HI | |
| January 10 | 6 | 0 | 4-B | Bay Club, HI | |
| January 11 | 6 | 3 | | Bay Club, HI | |
| January 13 | 6 | 3 | 1-J | Bay Club, HI | |
| January 14 | 6 | 3 | | Bay Club, HI | |
| January 15 | 6 | 2 | 4-B | Bay Club, HI | |
| January 16 | 6 | 3 | 1-J 1-B | Bay Club, HI | |
| January 17 | 6 | 1 | | Bay Club, HI | |
| January 18 | 6 | 4 | | Bay Club, HI | |
| Jan 21 | 6 | 3 | | Hilo | |
| Jan 23 | 6 | 1 | | Bay Club, HI | |
| Jan 24 | 6 | 4 | 1-B | Bay Club, HI | |
| Jan 25 | 6 | 3 | | Bay Club, HI | |
| Jan 28 | 6 | 4 | | Oro Valley, AZ | |
| Jan 29 | 3 | 6 | | Oro Valley, AZ | |
| Jan 30 | 6 | 0 | 2-B | Oro Valley, AZ | |
| Jan 31 | 6 | 2 | 2-B | Oro Valley, AZ | |