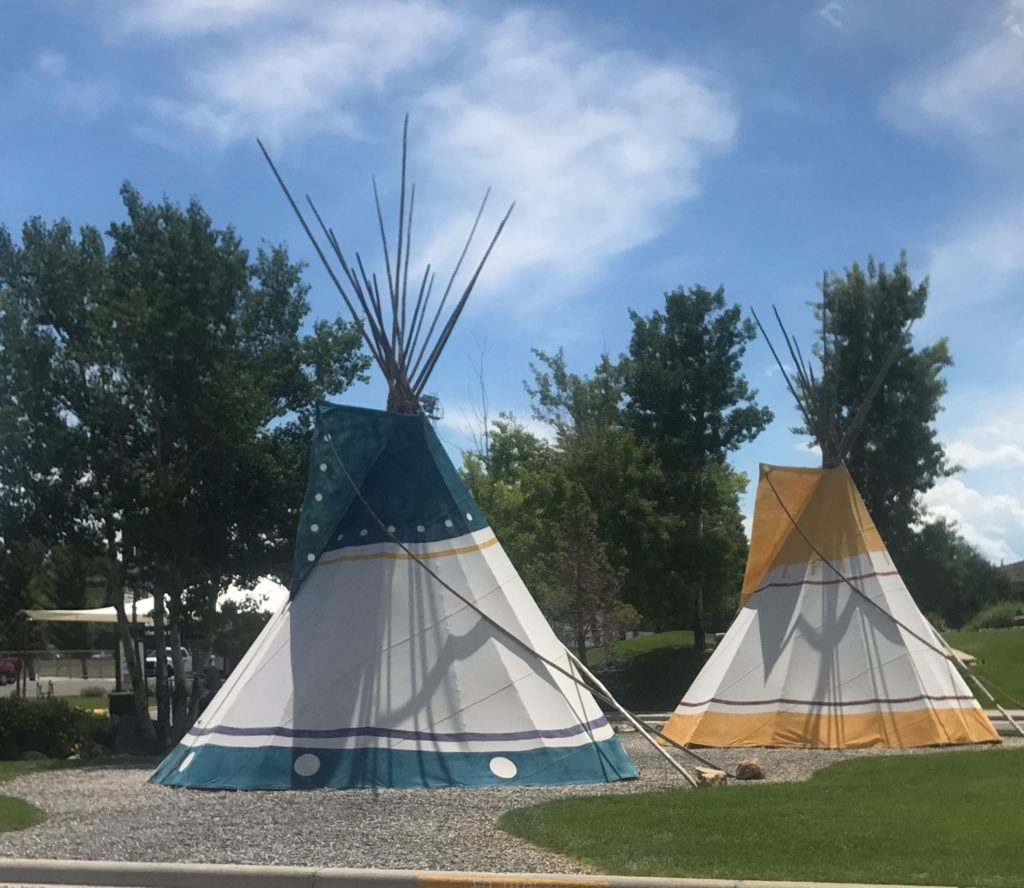 Today's segment of the 2018 Road Trip takes us from Chadron, Nebraska to Thermapolis, Wyoming. 315 miles 5 Hours
It was a very warm, blue-sky summer day and the wind blew hard all day.
One of the native Wyoming ladies we met in Cheyenne had told us when we enquired about tennis courts that most were indoors. We thought this was because of the winters, but she said, "no, because of the wind." Today's drive made me understand what she meant.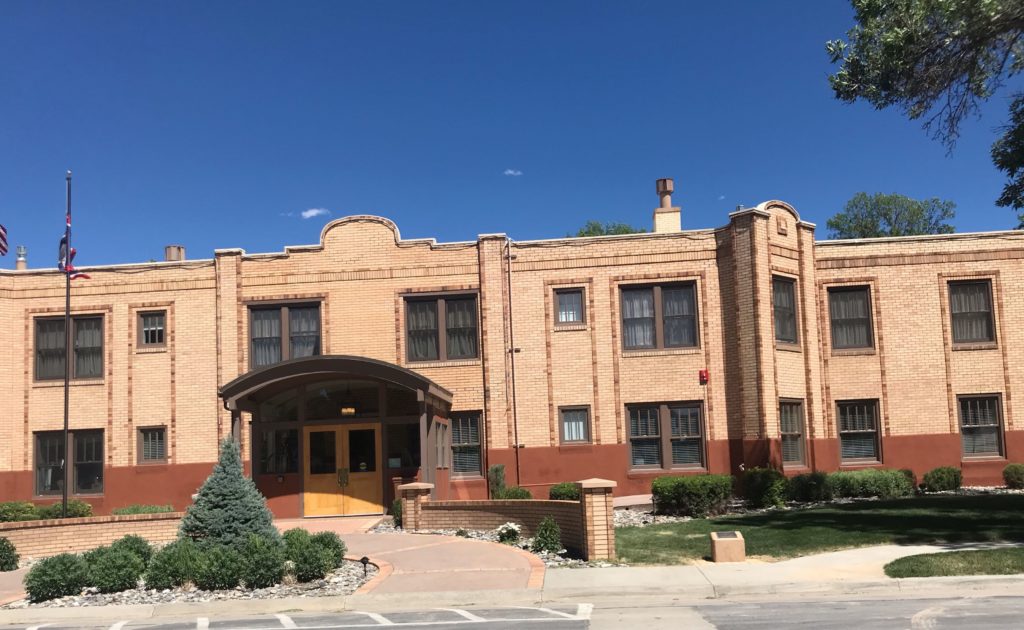 This historic Thermopolis, Wyoming Best Western Plus Plaza Hotel offers immaculate accommodations and an extensive, complimentary full breakfast buffet. The beautiful location in Hot Springs State Park, right next to the Big Horn River and near the Wyoming Dinosaur Museum and Wind River Canyon is full of education and history. The hotel is listed on the National Register of Historic Places. It started as a boarding house and is now a fully modernized hotel with wi-fi, cable and lots of amenities.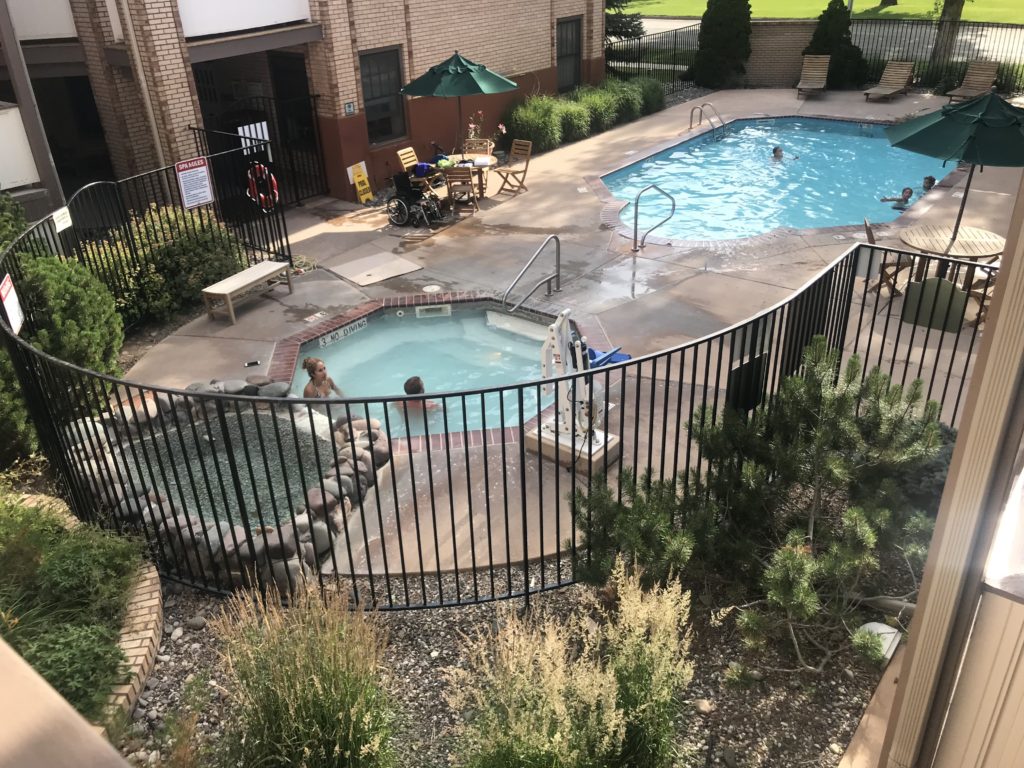 The town claims the world's largest mineral hot spring, appropriately named "The Big Spring", as part of Wyoming's Hot Springs State Park.
The hot springs had been a gift as part of an 1896 treaty signed with the Shoshone and Arapaho Indian tribes.
The hotel offers it's private spa and pool, fed from these waters. We found it nicer than the crowds at the State Park. The river flows right beside the hotel. We heard stories of some great hot springs right next to the river, (for an alternating hot/cold) but didn't have a chance to check it out.