July 7, 2019 Day 29
Miles 318 Begin Victor, CO To Las Vegas, NM
Roads Traveled CO Backroads 11, 9, 50, 69 to I-25
Slept at The Plaza Hotel, Las Vegas NM
No Tennis Today
Wildlife sitings: 1 deer, 5 Elk, 35 NM Antelope, 2 Eagles
The view this morning was waking up in this very bizarrely decorated room at the Black Monarch Hotel. No ghosts bothered us last night and the bed and pillows were soft and comfy. The only disconcerting part was a bathroom trip in the middle of the night, seeing two knights and a wolf in the hall!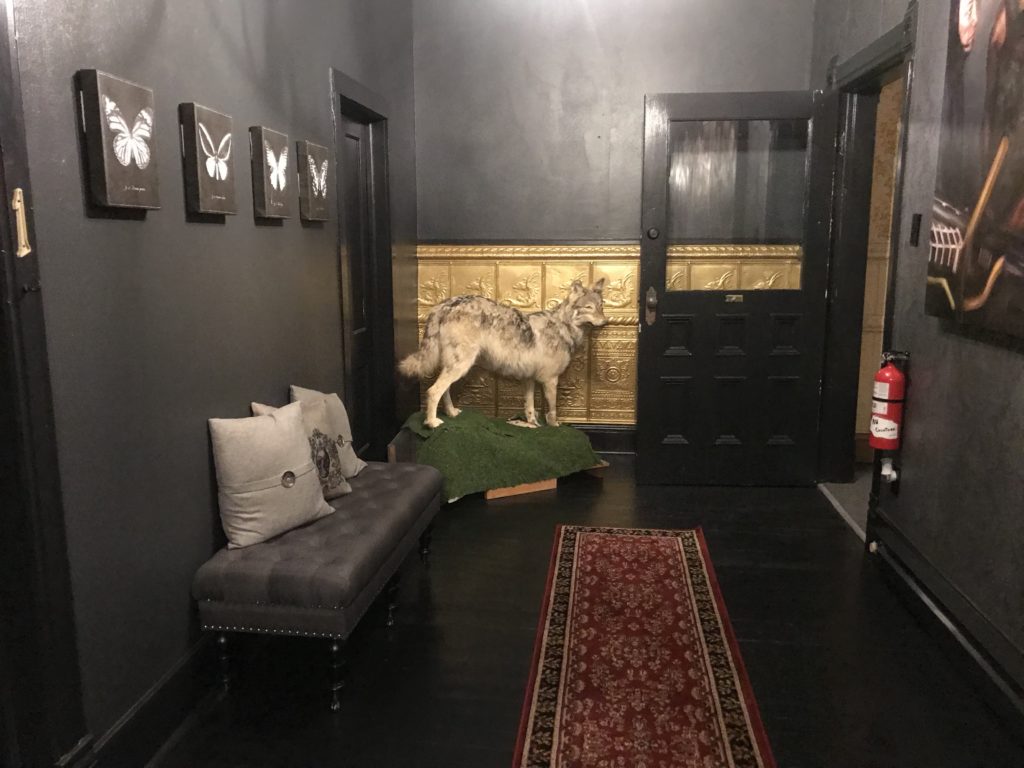 The kitchen here for guests is fully stocked with everything. I started a 12 cup pot of coffee, and used the plain black mug instead of the one with a skull and cross-bones. We still had some pastries from La Francaise in Breckenridge, although we were very disappointed they were meagerly filled, instead of decadently stuffed like we remembered. (we need more decadent food, right?).
The TV here did not include the Wimbledon feed to Bub's dismay. So, we packed up and hit the road again….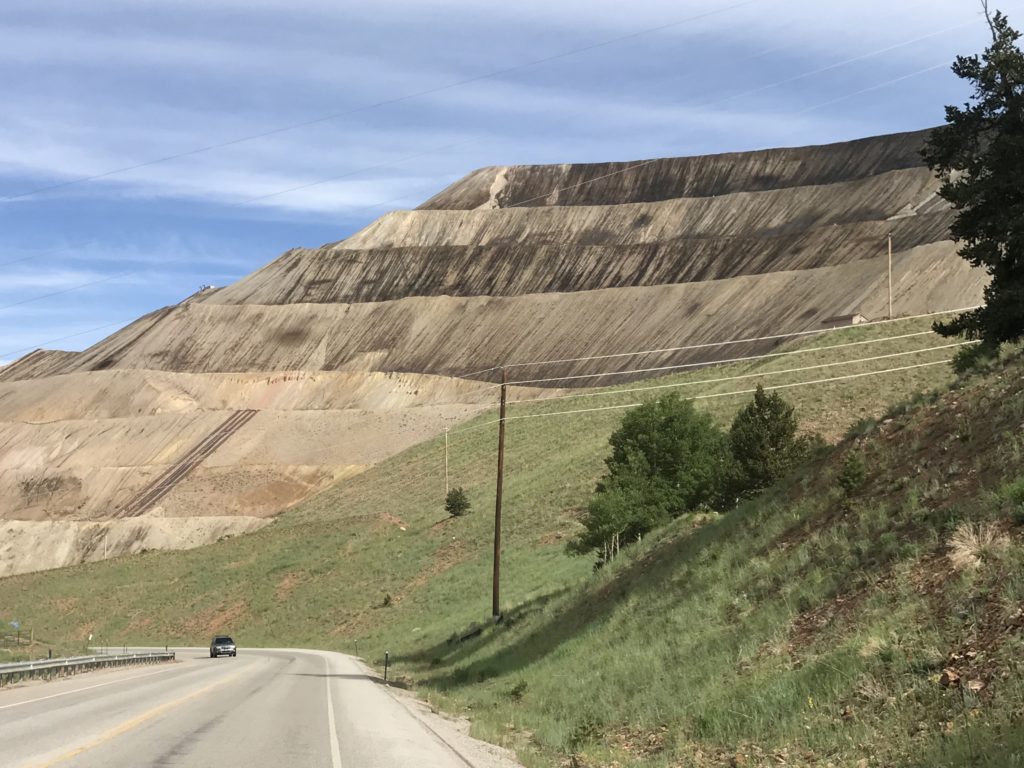 We went back past the gold mine through Cripple Creek, which looks to be a thriving little town. I couldn't get the song out of my head!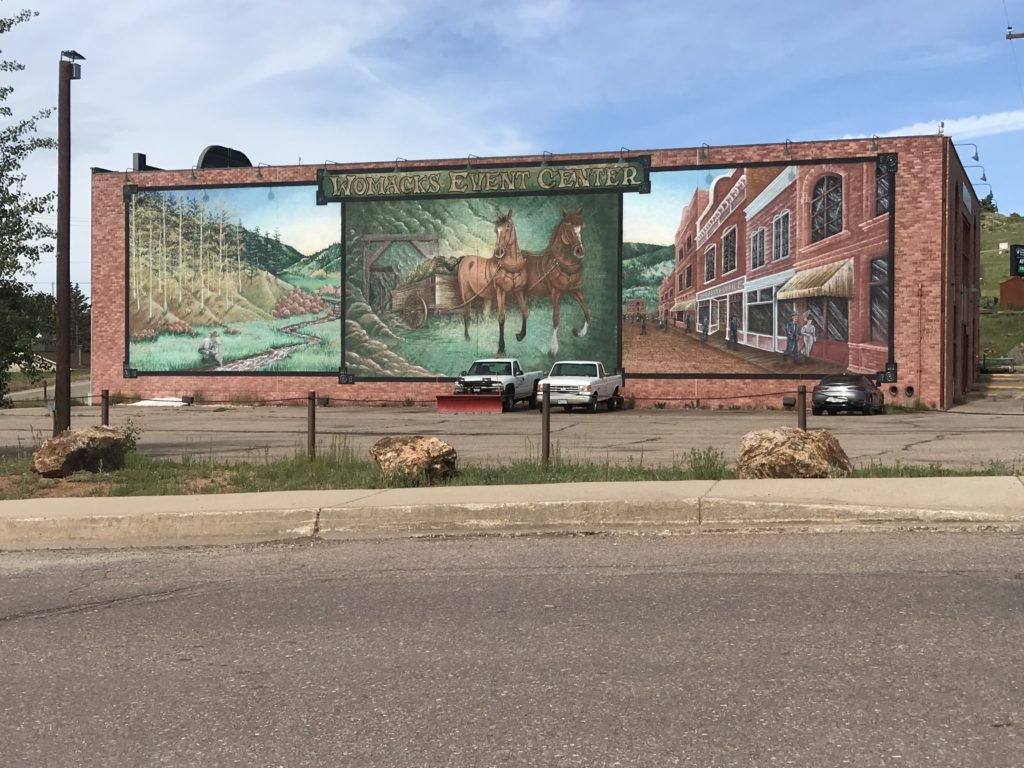 "Up on Cripple Creek she sends me
If I spring a leak she mends me
I don't have to speak she defends me
A drunkard's dream if I ever did see one"
Instead of heading back over to I-25, we opt for the backroads. Colorado's Route 50 follows the Arkansas River, which is filled with white water rafters. The water here is high and fierce. The rafters were getting an exciting ride. We saw one kayaker and it looked very scary.
We do, eventually, have to get on I-25 to get to Las Vegas. The clouds have been building all morning and, finally, hit us with thunderstorms that clear by the time we get to Las Vegas. This city has been celebrating 4th of July for 131 years with Las Vegas Fiestas. This Las Vegas was once the capital of New Mexico and has over 900 buildings on the Historic National Registry. We had a great visit here last year.
My good parking space karma snags us a parking space right behind The Historic Plaza Hotel. We are excited to be staying here tonight. Allan Affeldt, owner of La Posada in Winslow (our first-night stay) has restored this old hotel to its former glory and then some. It has been a perfect start and almost-finish to enjoy his wonderful hotels.
The Las Vegas Fiestas is in full swing on the square right out front. Vendors, mariachi music and revelers fill the streets and the square.
Our room is ready and we are able to check in early.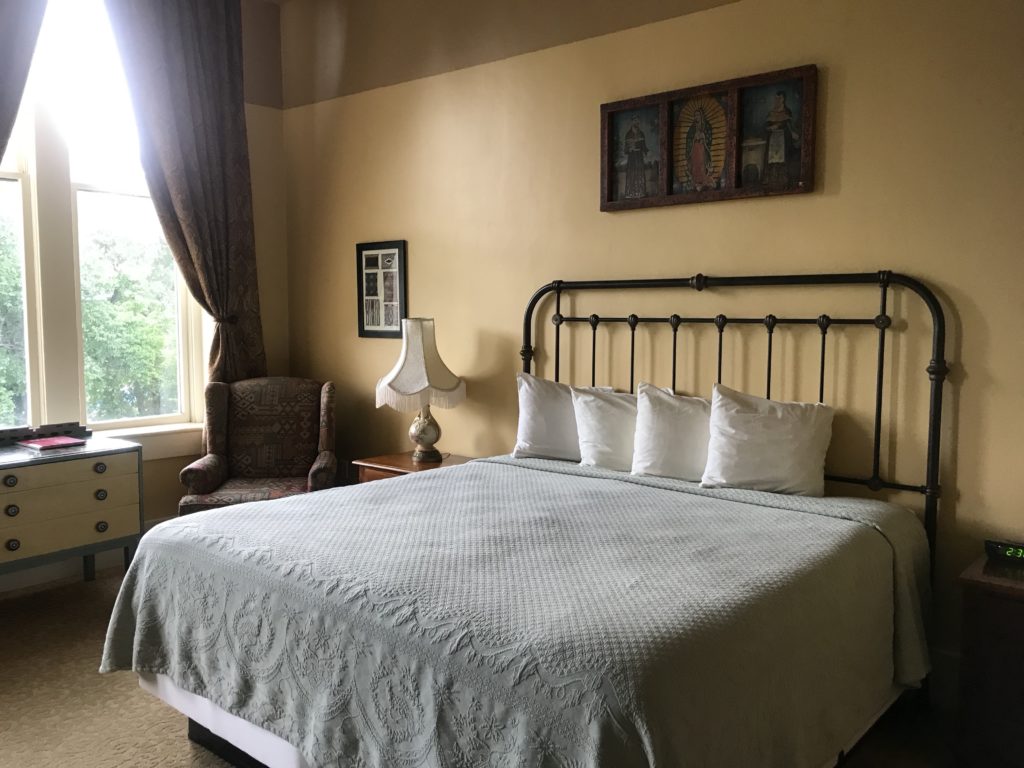 After bringing in our stuff, we head downstairs for some lunch at The Range Cafe.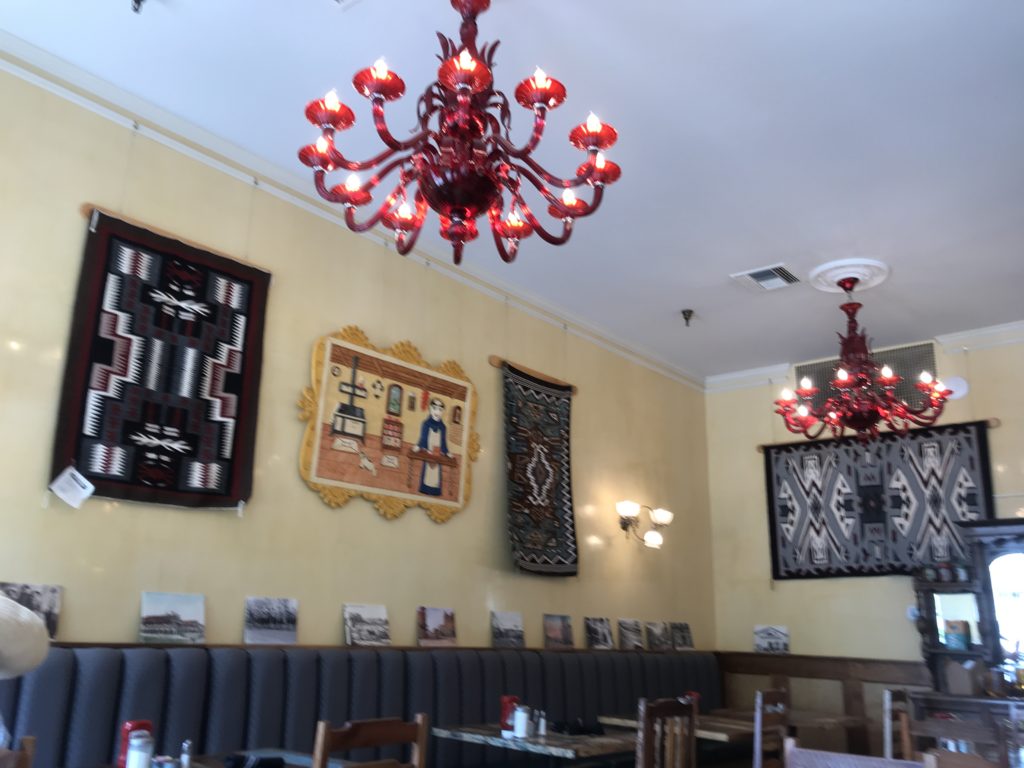 The food here exemplifies New Mexican cuisine, with locally sourced ingredients. My Chile Rellenos Plate fills my tummy with spicy, yummy tastes.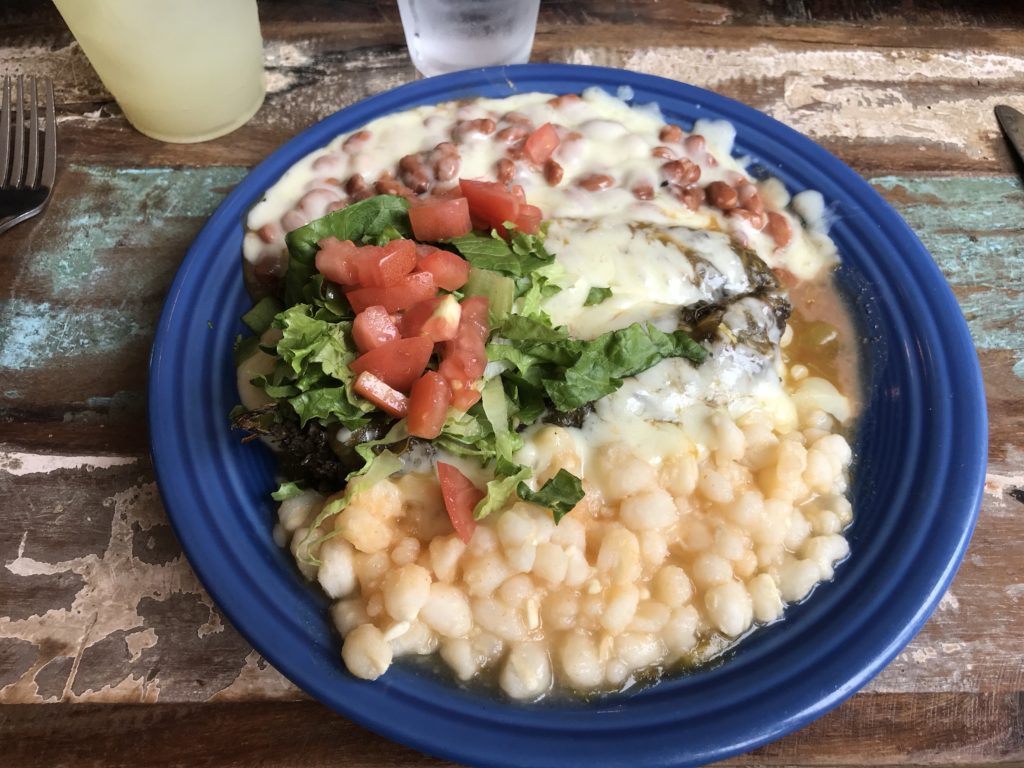 Bub savored his Chile Cheeseburger and Fries. The music from the fiesta is a nice background as we decompress from today's drive.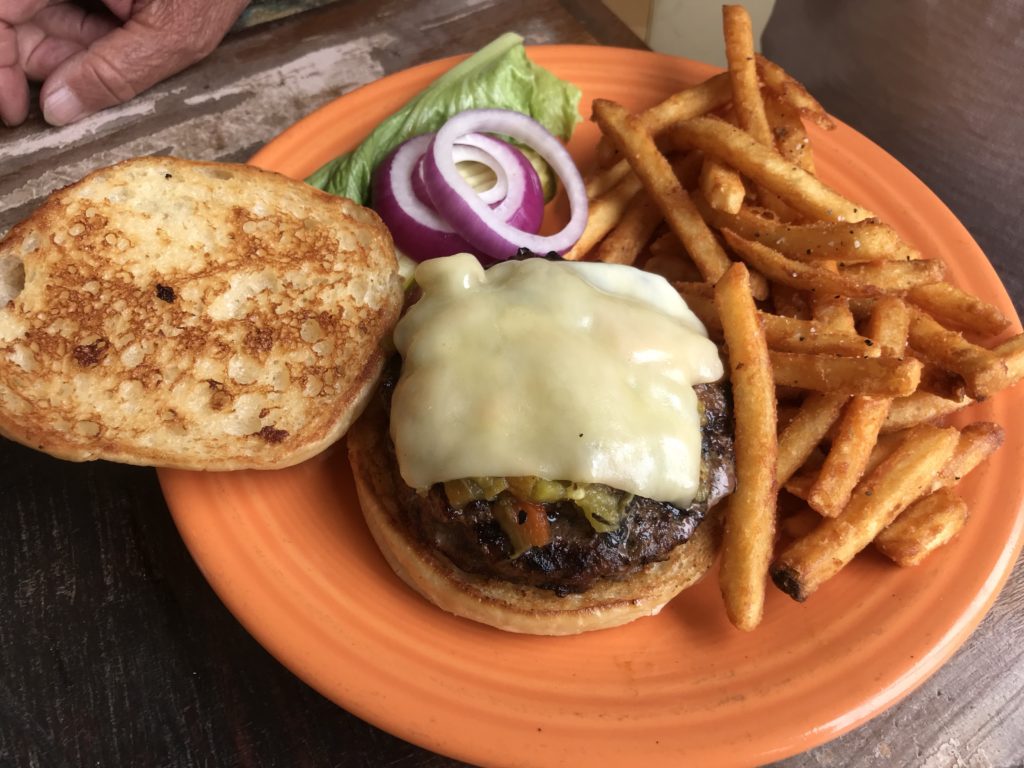 A little further decompression is in order as we noticed on the activity board in the lobby, it is Happy Hour down at the Casteñada Hotel. Affeldt bought this former Fred Harvey Railroad Hotel and has been lovingly bringing it back to life over the past two years. It opened in the Spring with 13 sleeping rooms and the Bar.
We walk the mile or so down to the railroad tracks (hopefully burning off some of the calories from lunch and making up for no tennis today).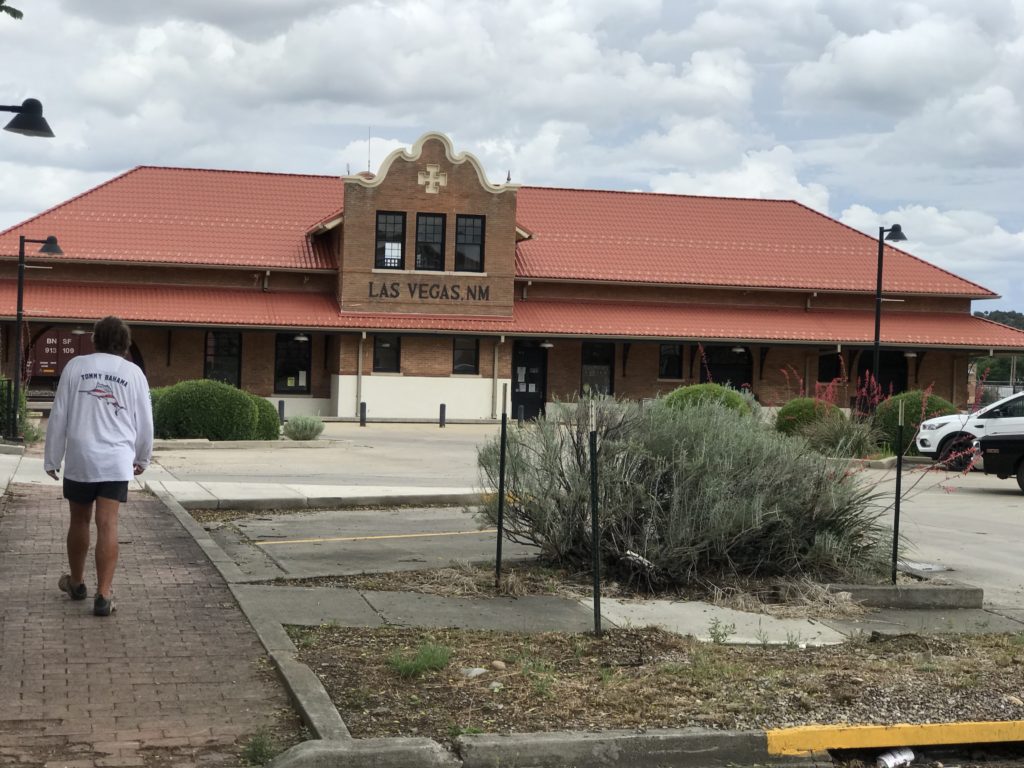 Local craftsmen have been employed to do the work on the Casteñada lobby and bar. Just beautiful, it feels like stepping back in time. It's going to be fun, in the future, to take a train trip from La Posada in Winslow to stay here. Maybe next year with the grandkids.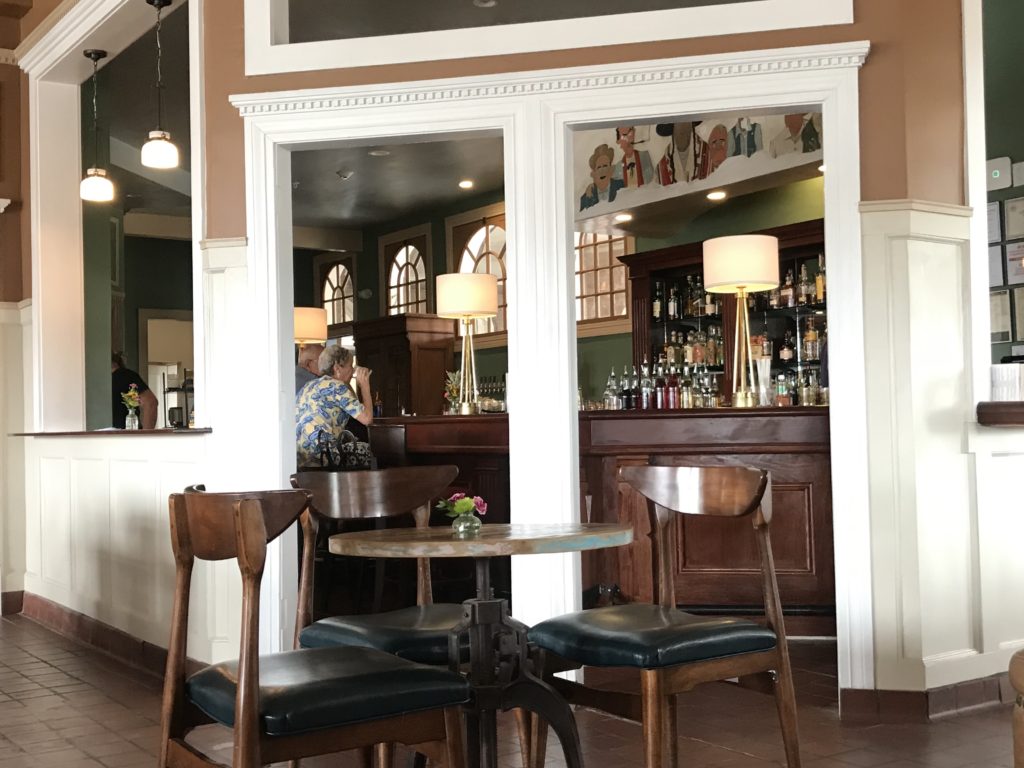 We sit on the leather couch and partake in Happy Hour.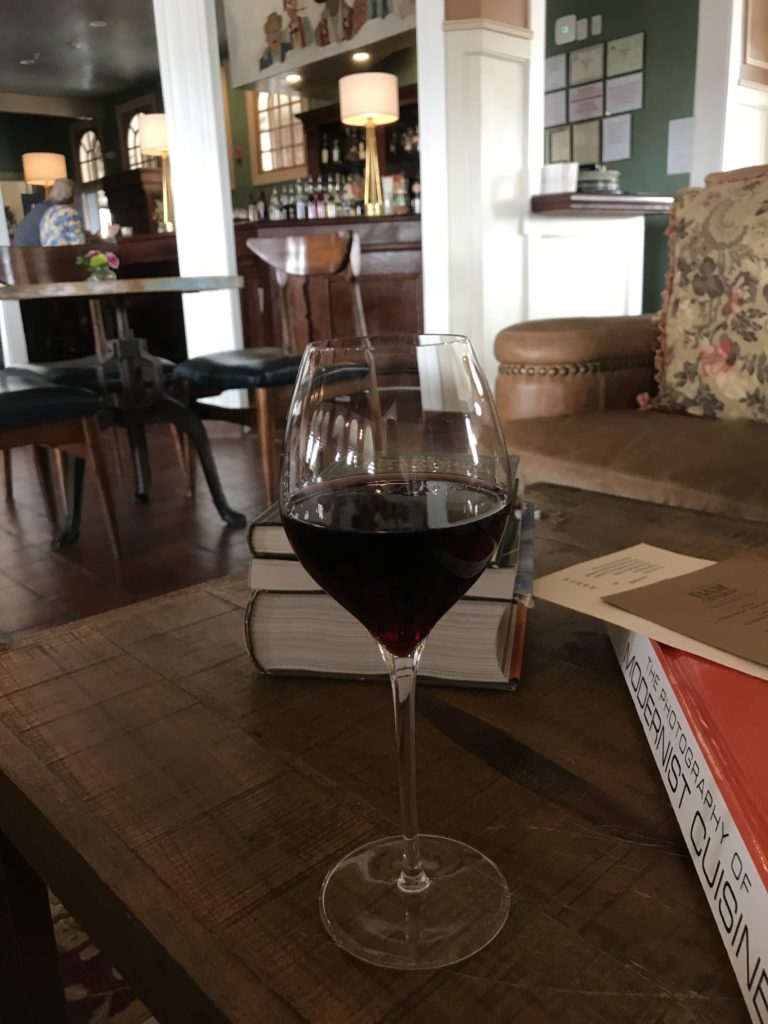 My Daq Redeux was an amazing cocktail, described as bright and refreshing with El Dorado 12 year, Rhum J. M., lime bitters, and cane sugar. Good thing we have a mile walk back!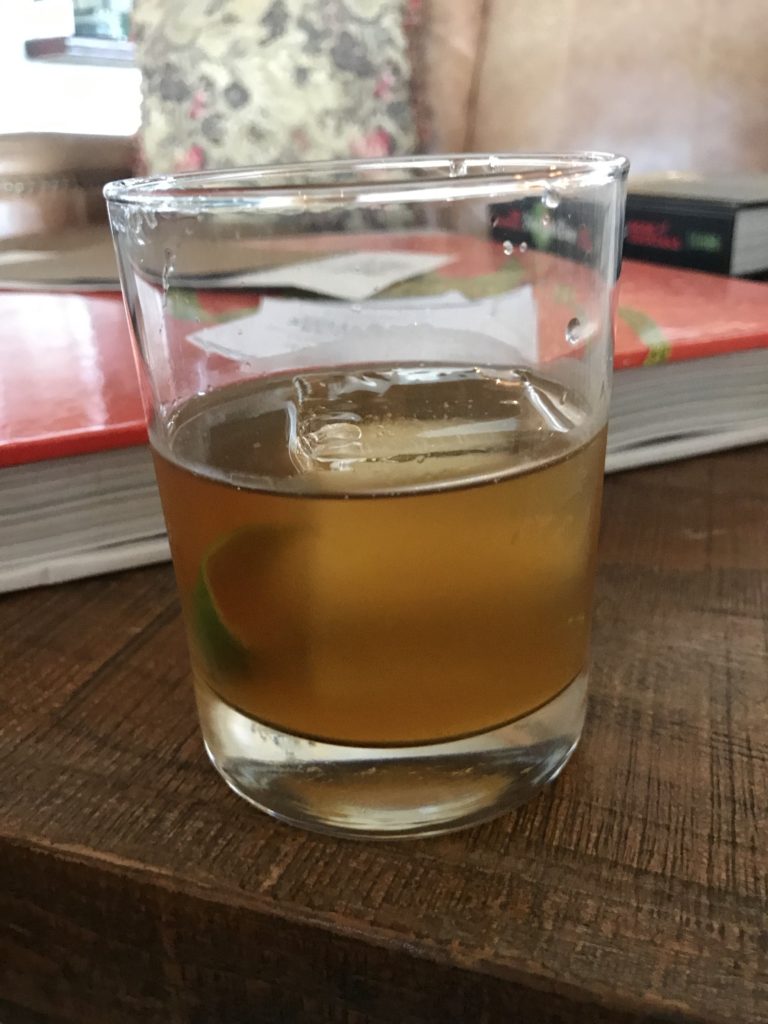 Back at the Plaza Hotel, we relax and enjoy our room, listening to the music as the Fiestas wind down.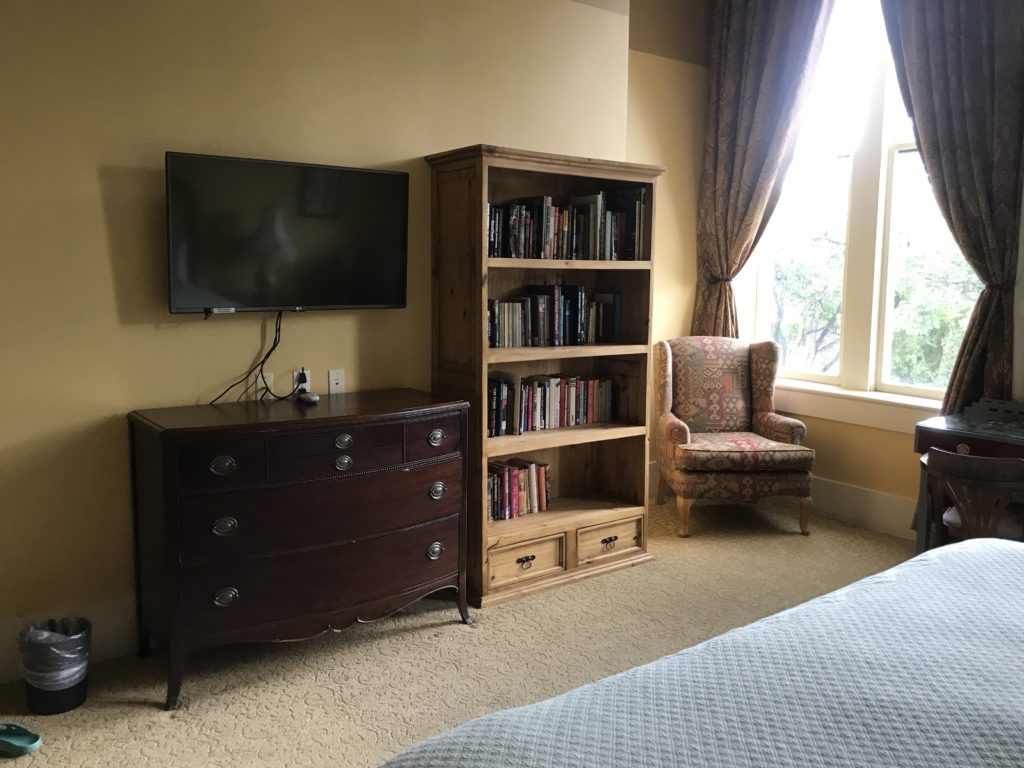 Ah….life is good (still!)