June 13, 2019 Day 5
Miles 330 Begin Sparks, NV To. Ashland, OR
Roads Traveled Route 395, CA 139, CA, OR 39, OR 66.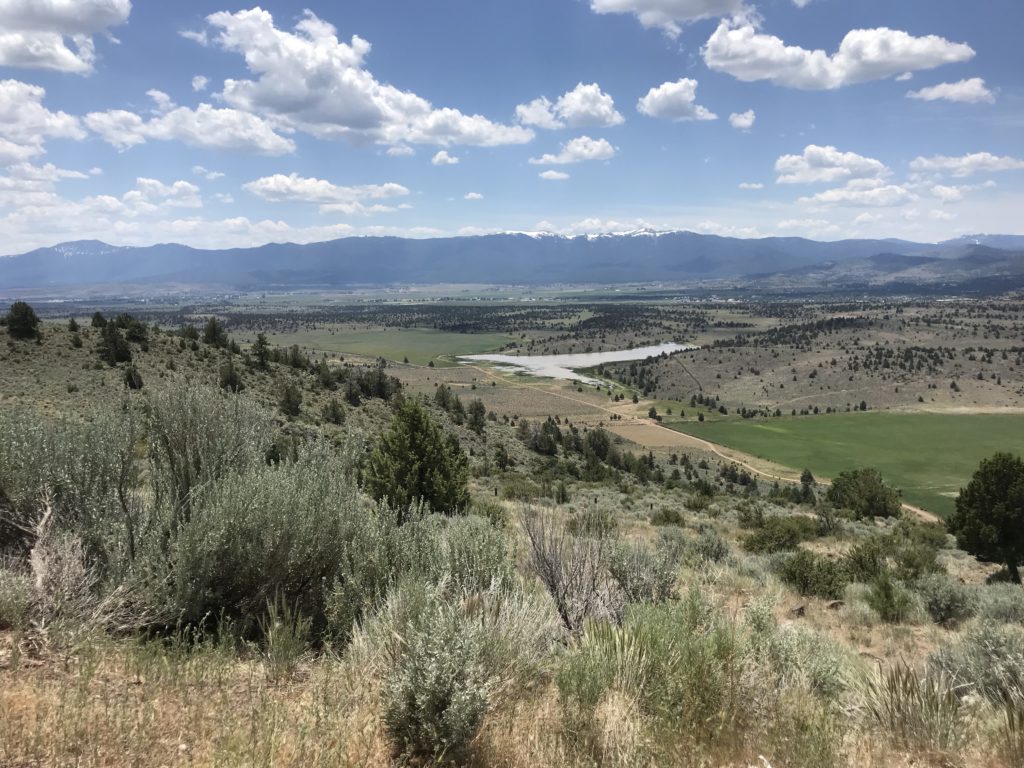 Slept at Stratford Inn in Ashland
The view as the sun rose over the lake beside our hotel promised another sunshiny travel day. No tennis today. I used the morning to catch up on correspondences and postings. We took advantage of the free breakfast spread at Hilton's Hampton Inn. Took a couple of pears and hard boiled eggs for snacking later. We have enough food in the car now to last a week lost off road, but am not planning on that adventure!
The route today is on the two lane roads up through Northern California. Traffic is light and my little sports car has enough oomph to pass any slow vehicles. Much of the view is through the Modoc National Park.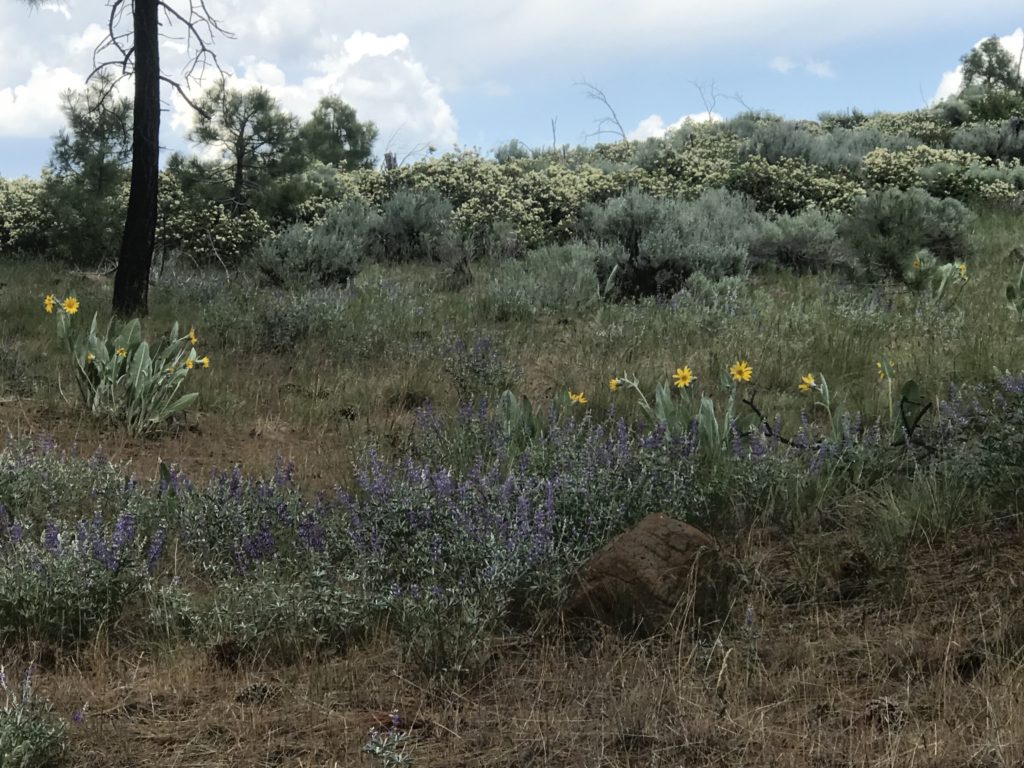 Bub's playlist is eclectic and ranges from Mozart to Joe Ely to Hawaiian Slack Key.
As we approach the Oregon border and drop down into Klamath Falls, the view is pine tree filled on both sides of the road. We head west on OR 66 on a road with switchbacks, over three passes, up around 5000 feet. Luckily we didn't get behind any logging trucks. This is the country of Ken Kesey's Sometimes a Great Notion, one of my favorite books many years ago.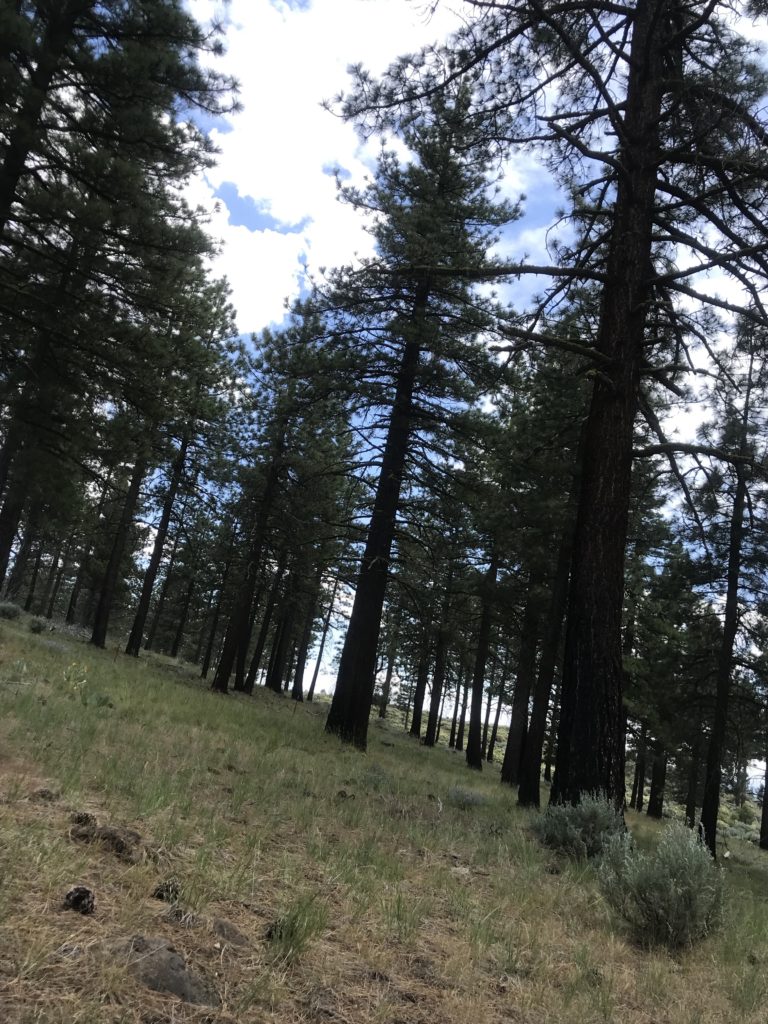 Driving the two-laned curvy road with pine trees up each side was, perhaps, beautiful, but seemed a bit claustrophobic to this desert girl. I'm much happier with wide open vistas!
We get to Ashland around 5:15 with a 6 PM dinner reservation at LARKS, the restaurant at the Ashland Springs Hotel. I thought we'd have time to do a quick cleanup and change. Upon trying to check-in, I discovered there had been a miscommunication with the Manager and no reservation had been made. And there were no rooms at this inn! Good lesson for me for the future about being complete in my communications and reconfirming.
We were saved again by the Hotel Tonight app—We will not be homeless–we find a room at the Stratford Inn a few blocks away.
Dinner at the LARKS had been arranged because of my travel writer status. We were hungry!
They pride themselves on fresh, locally sourced ingredients for their meals. On the wall, there was a chalkboard listing the local sources for their fresh food. I'll be doing a full review soon on TheYums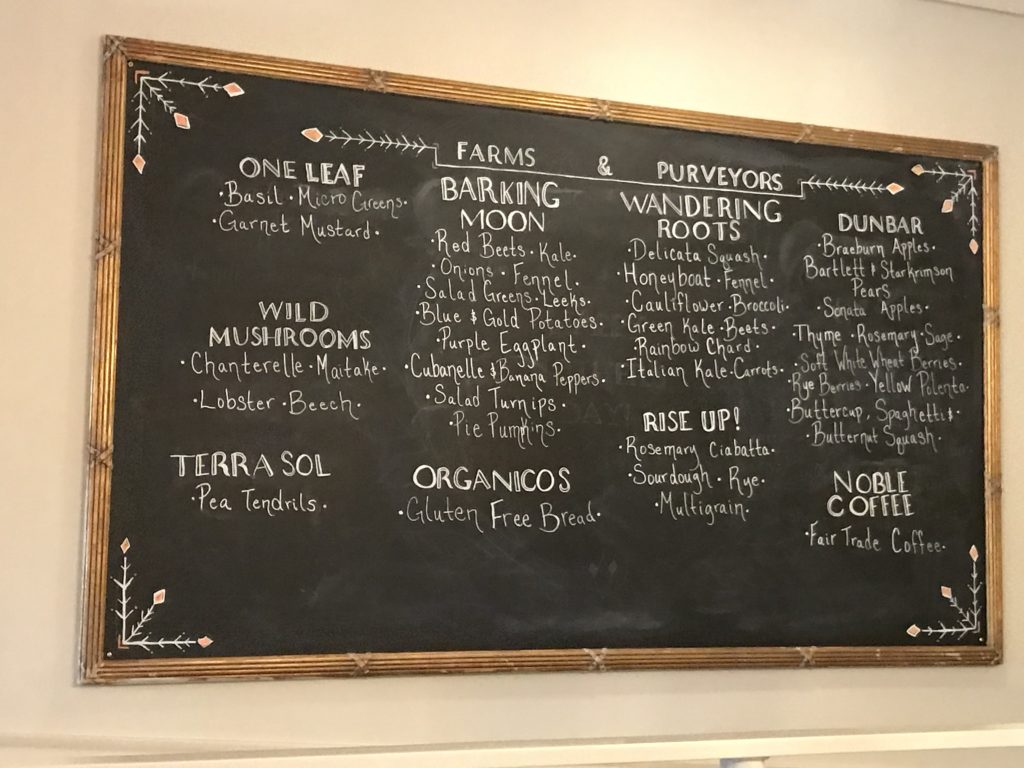 Bub was delighted they had meatloaf on the menu. It is one of his favorites and I don't like it so much, so he never gets it a home! And, this wasn't just any meatloaf! He would have liked mashed potatoes, but the German-style potato salad and roasted cauliflower were yummy.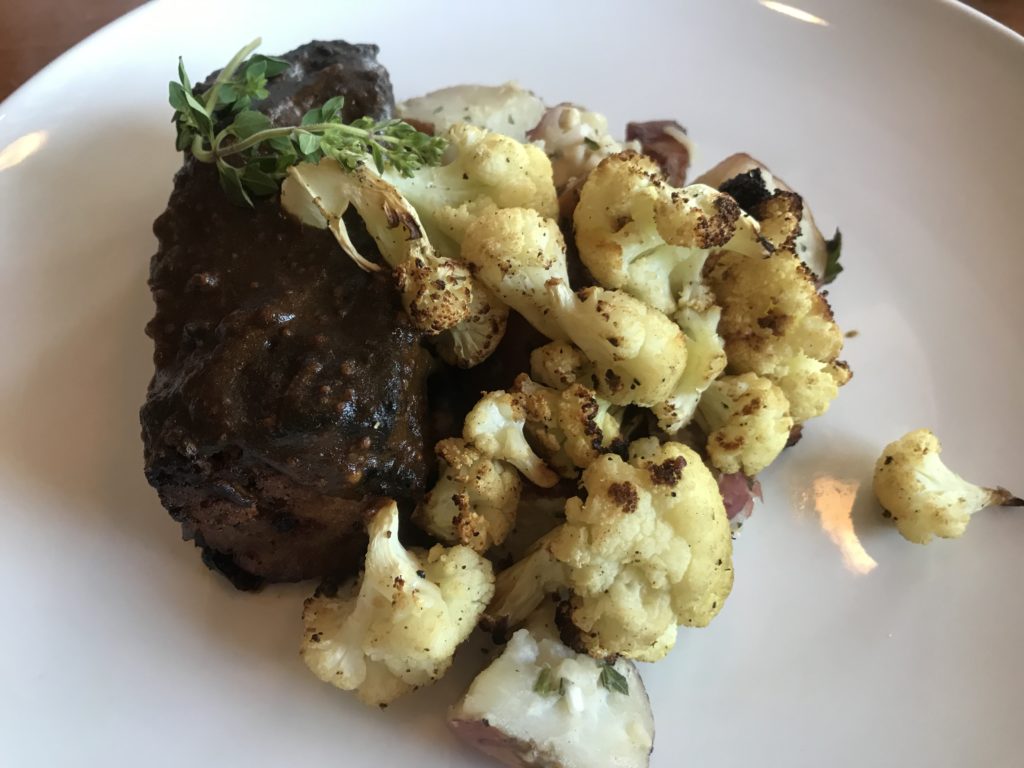 I ordered their catch of the day—a glazed halibut with potatoes and peas. Edible flowers and chuck of bacon rounded out an artistic presentation.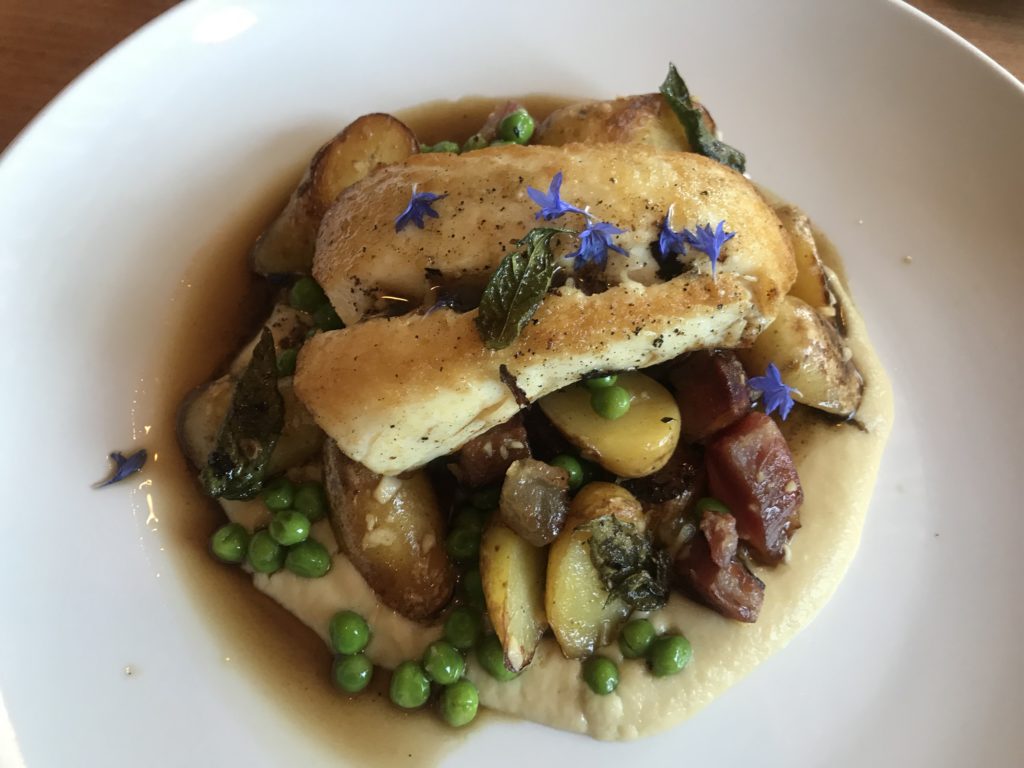 And then there was a warm butter cake with strawberries. A very rich version of strawberry shortcake. Have I made you hungry yet?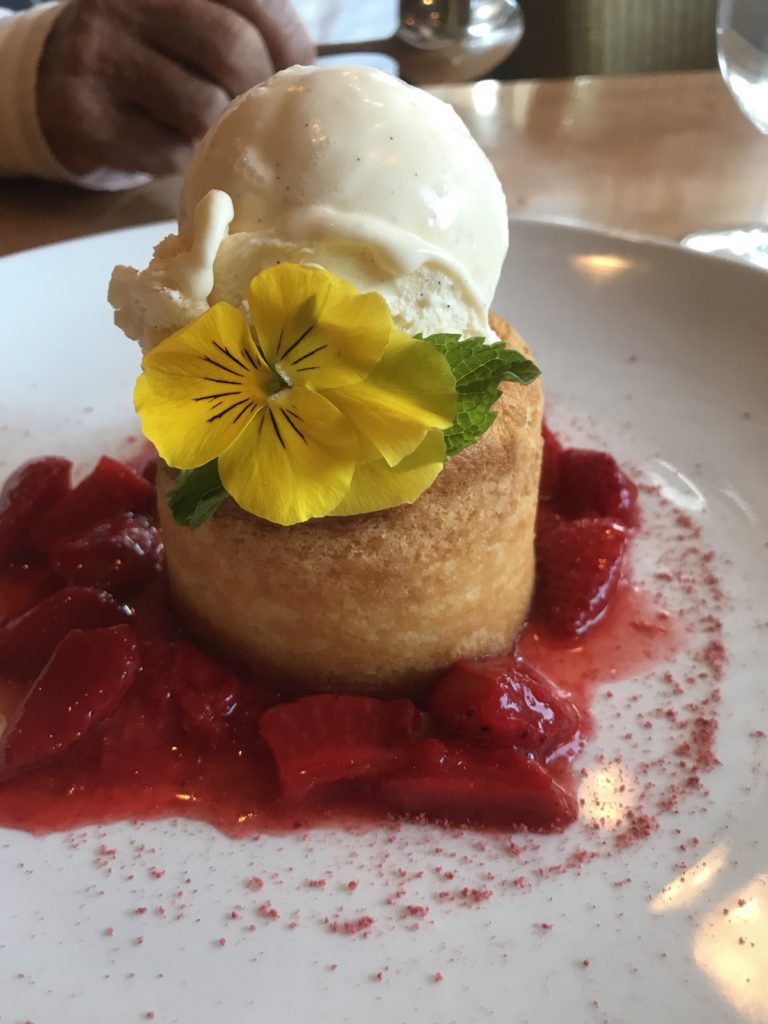 We strolled a bit through town, window shopping. Many were attending a Shakespeare performance—one of Ashland's claims to fame in the summer. Skiing is a winter draw. And lots of college students live here. It's a cute, bustling little town (with lots of tourists!).
After that wonderful dinner, it felt good to walk back to The Stratford Inn to get a good night's sleep.