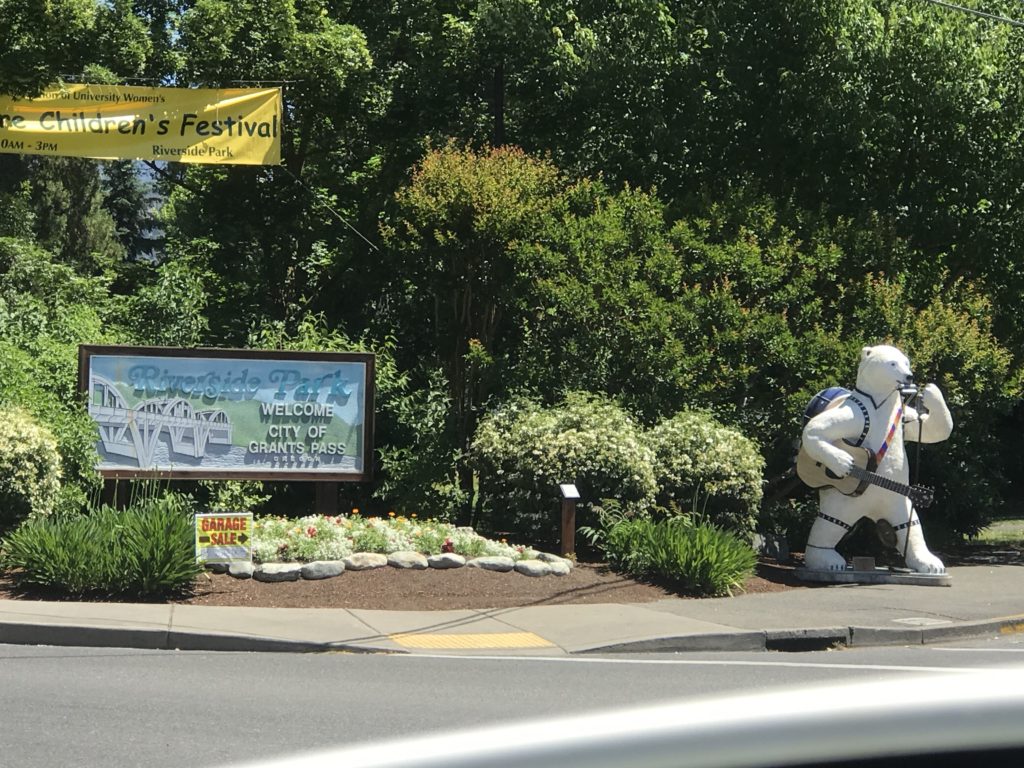 June 14, 2019 Day 6
Miles 240 Begin Ashland, OR To Salem OR
Roads Traveled I-5 (not a road less traveled)
Slept at Doubletree by Hilton
The view brought another bright pretty day. Temperatures are in the 80's here. I think we've left the hot summer down south, although I hear they had temperatures last week in the high 90's.
We dress and head to the 93 acre Lithia Park in the hearth of Ashland to play tennis at about 7:30. Alas, both courts are being used by Pickleball players. We go back to the hotel and have a light breakfast and pack to leave town.
One our way out of town, we check the courts one more time, but alas, there will be no tennis for us here today.
From Ashland, we head north on the busy Interstate for about an hour to Grants Pass.
A realtor friend, Nancy Venuti, had emailed me after I had posted our trip itinerary offering anything she could do "to make our trip wonderful."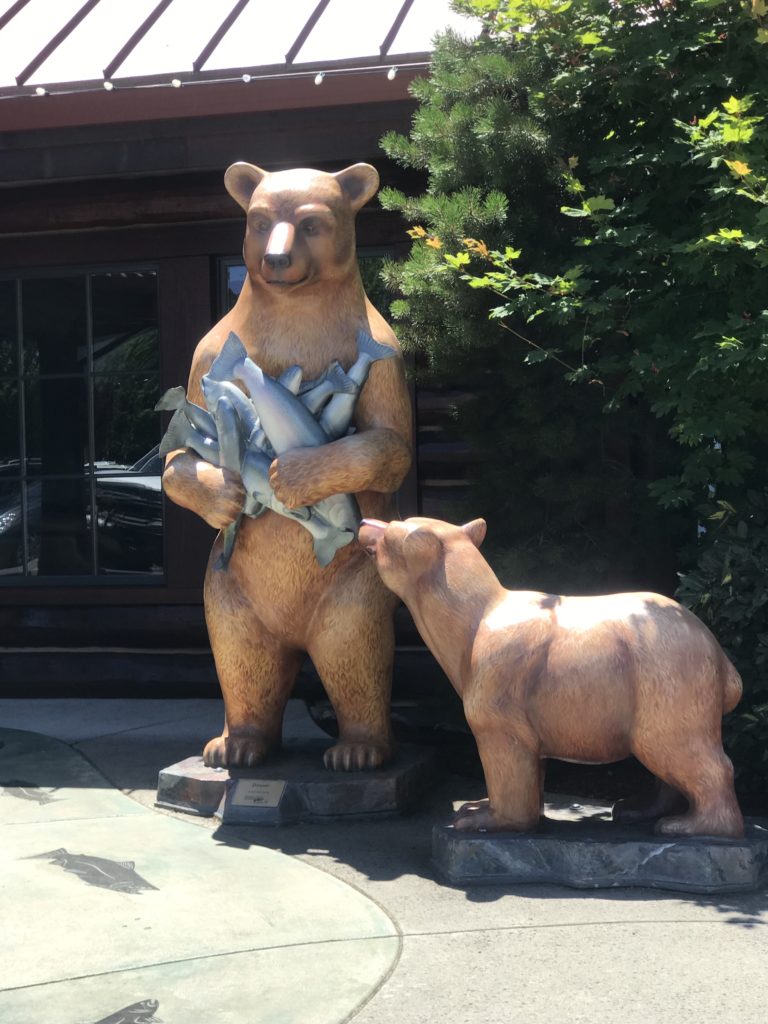 So we met for a fun and wonderful lunch at Taprock Northwest Grill with her husband, Frank, and agents, Daniel Bifano and Kenya Meives. Thank you, Venutis, it was wonderful! If you need an agent in Grants Pass, these are the folks to call!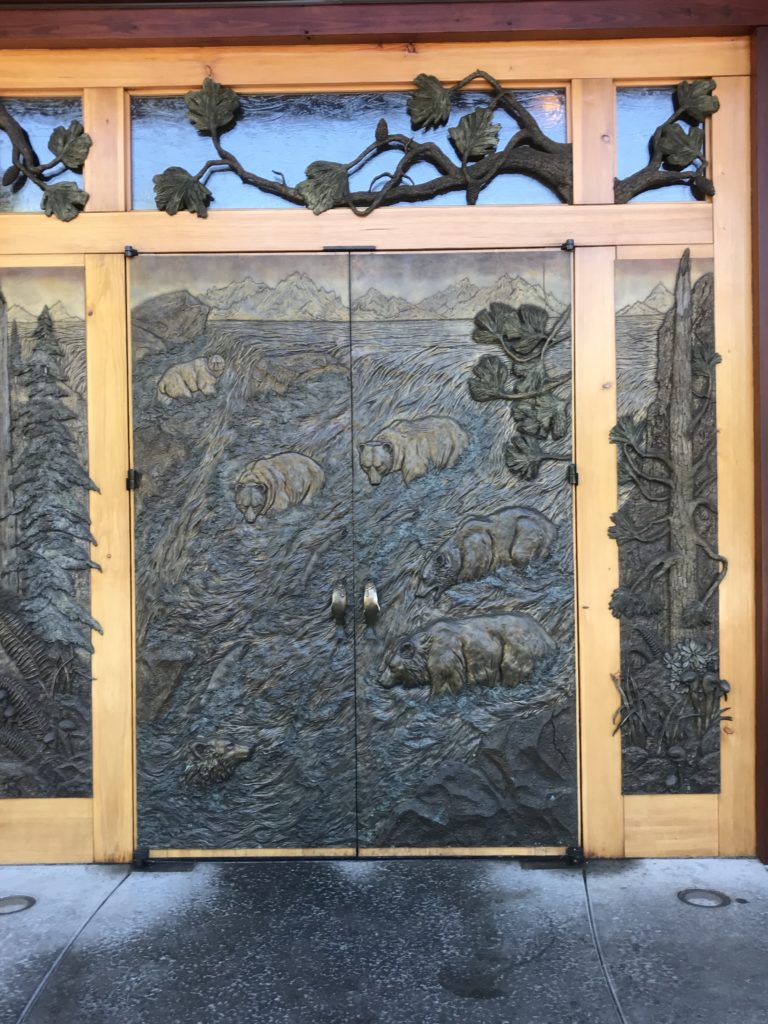 Grants Pass is a bustling little town right on the Rogue River with the slogan "Live Rogue". Bears were all over the place!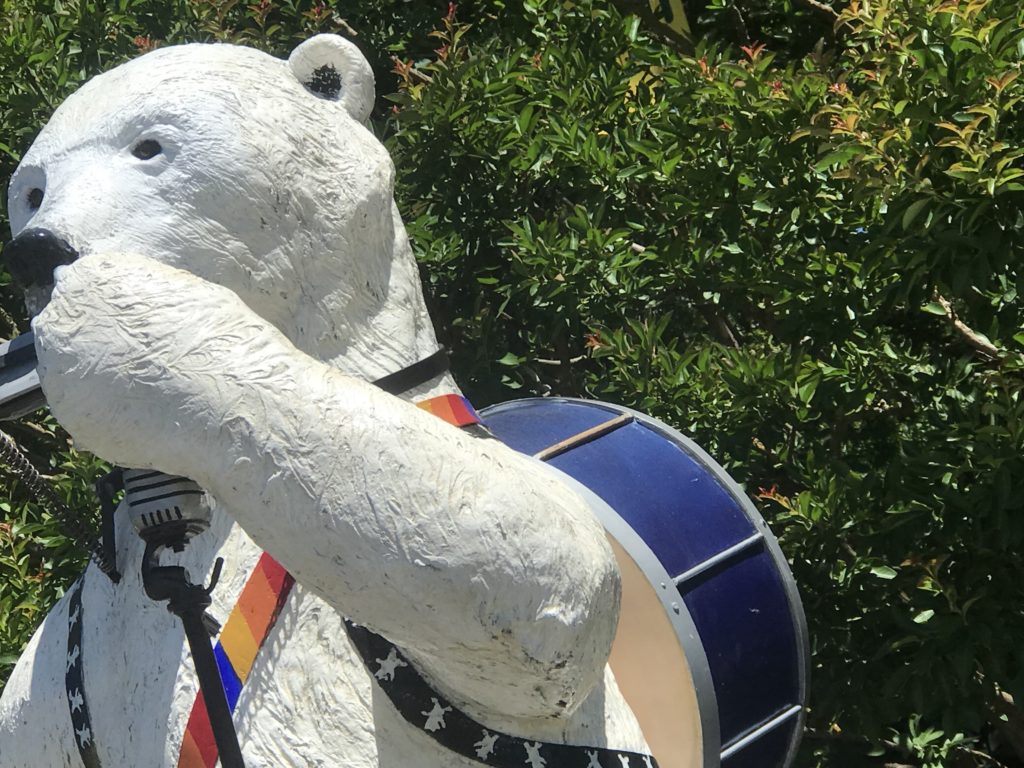 Then it was back on the road for about 4 hours up to Salem.
Traffic was heavy. Billboards for marijuana dispensaries lined the road. About 20 miles south of Salem, traffic slowed to 20 miles an hour or so to stopped. I wondered if this was Salem's rush hour since it was about 4:30, but it turned out to be an accident.
We finally got to the Doubletree for our warm chocolate chip cookies.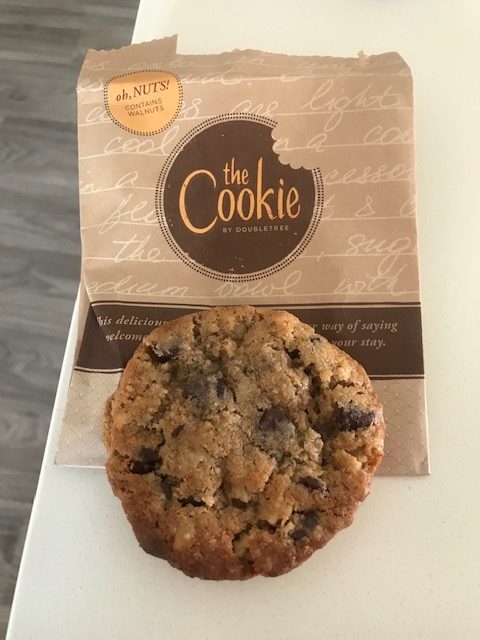 It seemed a good reason to open a bottle of our Keeling-Schaefer wine and relax.