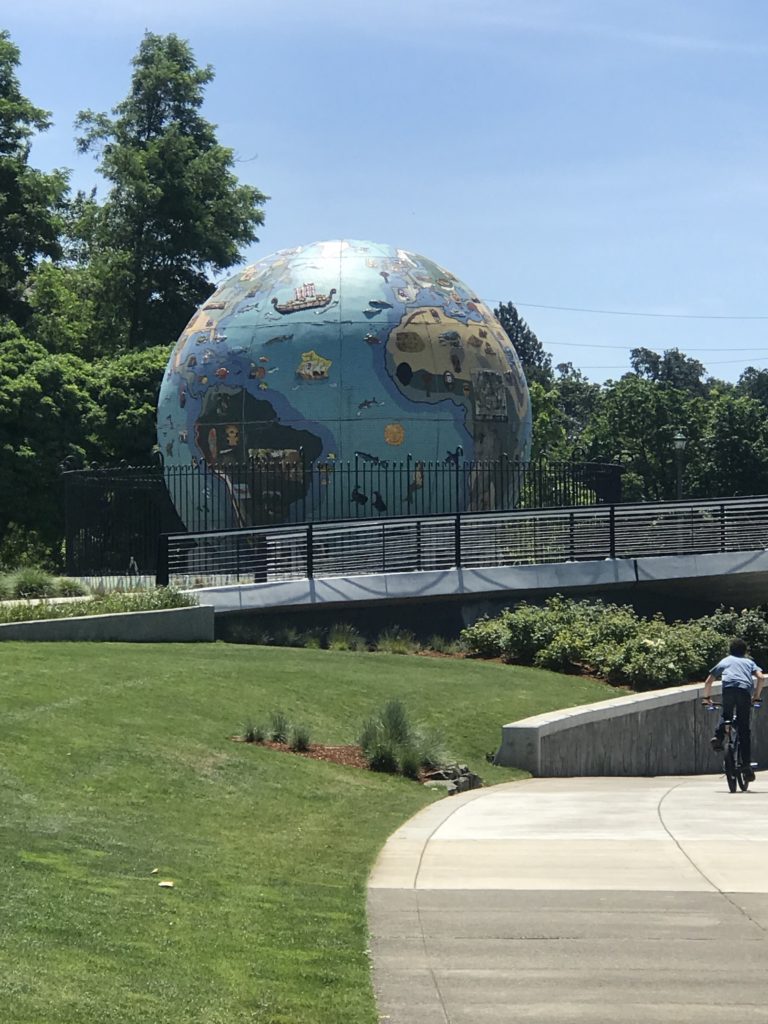 June 15, 2019 Day 7
Road Trip Pause Day in Salem, Oregon
Slept at Doubletree by Hilton, Salem, OR
The view today is more sunny blue skies. Who says Oregon is cloudy and rainy? It is a bit chilly though—about 56*—isn't that nice!
At 4:30 in the morning, the folks in the room above us, start to pace the floor and it creaks pretty loudly. The refrigerator won't cool and there is more noise than there should be from the cooling unit. Not a happy camper.
Ready for the day about 7:30. I've researched possible tennis venues and we head out. The first two schools we find are padlocked. The third try was the charm—Bush Pasture Park has four beautiful courts with just one occupied. I needed my warm-up jacket. Bub wins 6-3.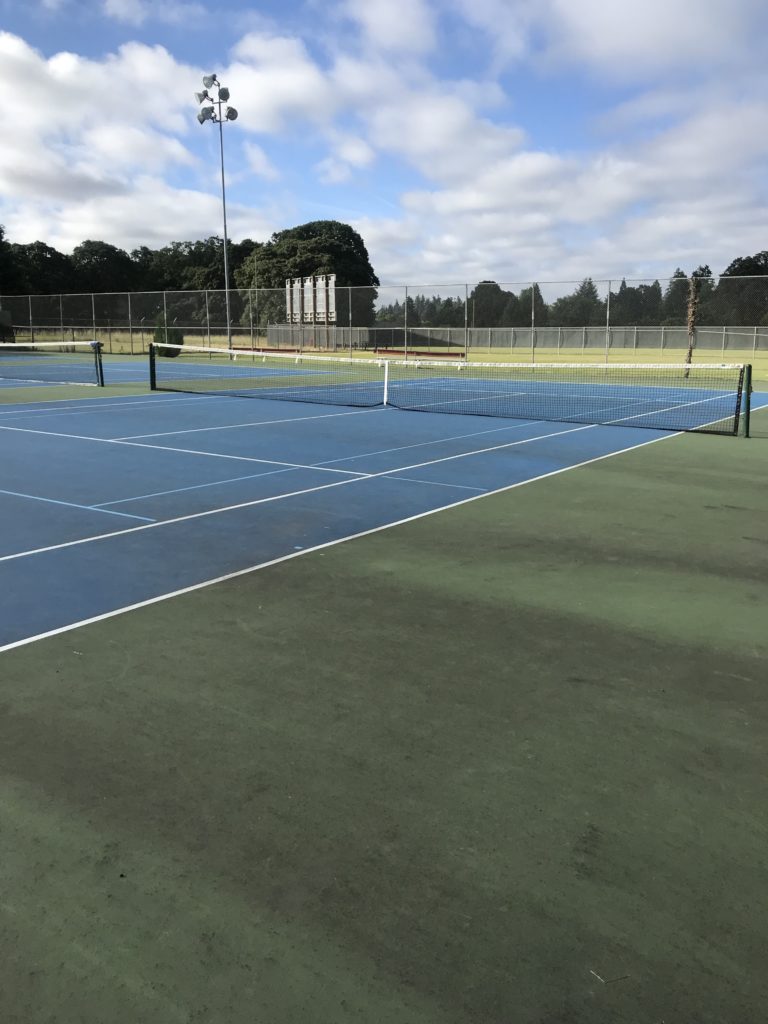 We return to the hotel for their complimentary breakfast, enjoying the spread.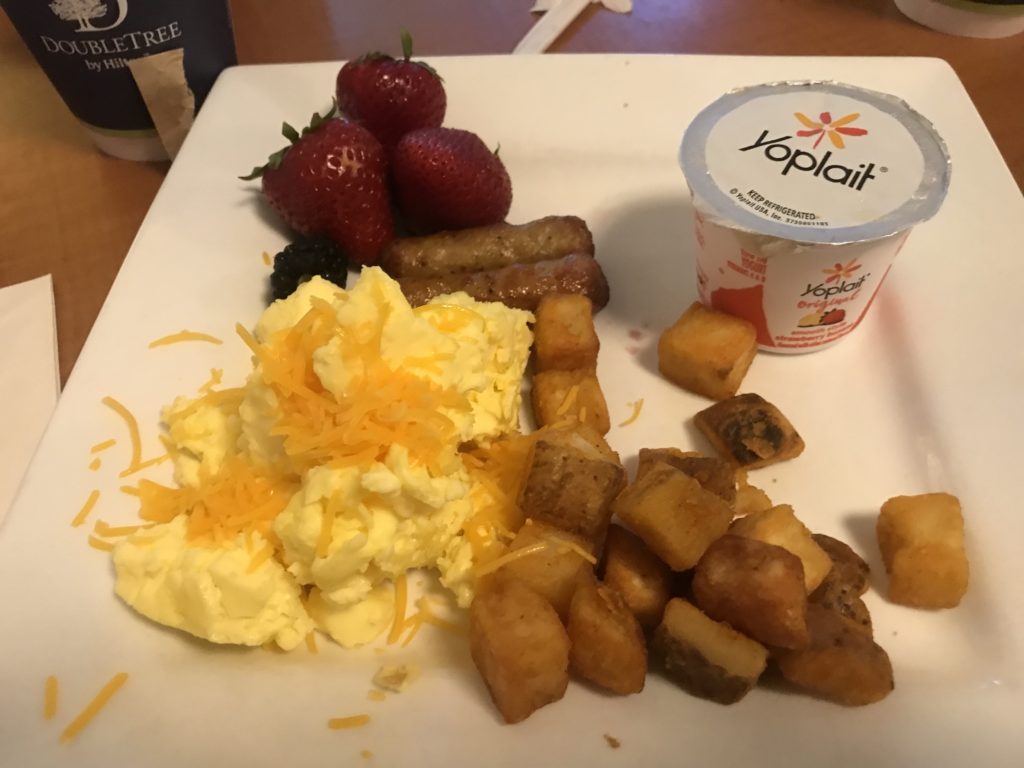 My dear friend, Jacqueline, lives in Salem. We were both bartenders back at the Midland Bar in Basalt Colorado back in the early 70's (the "live in the tipi" years!). She came to live in Tucson with us in 1976 and stayed a year. We haven't seen each other since then—so there is a lot of catching up! I'm very excited we get to spend a couple of days reconnecting!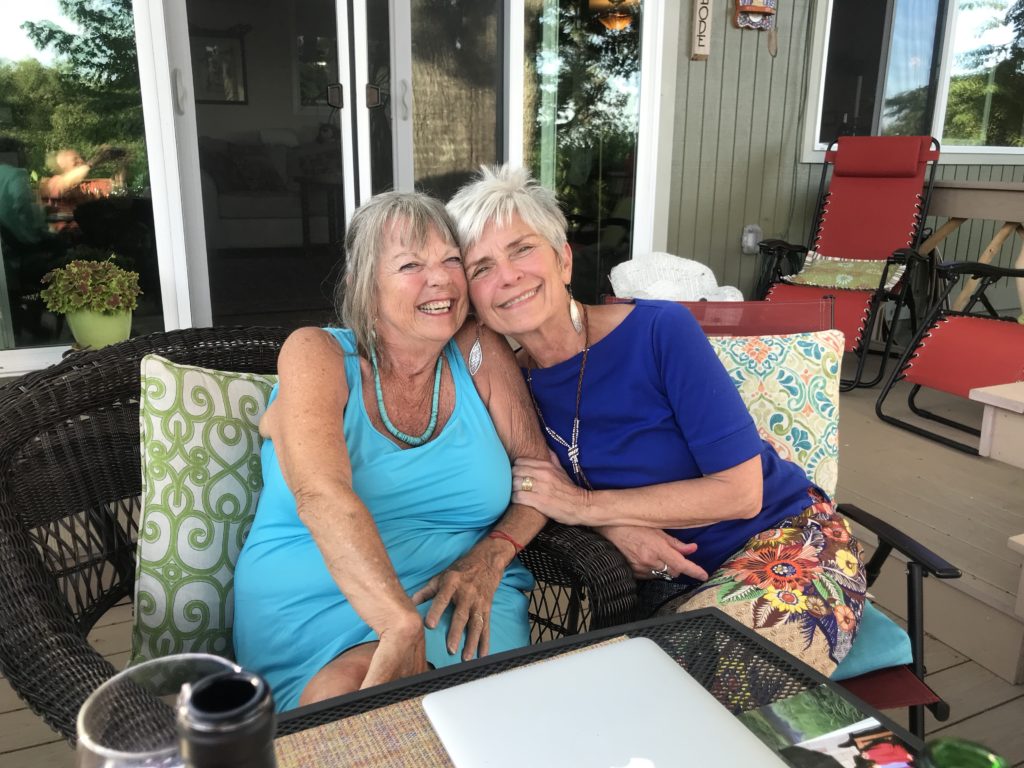 She's suggested we meet at the Salem Saturday Farmers Market.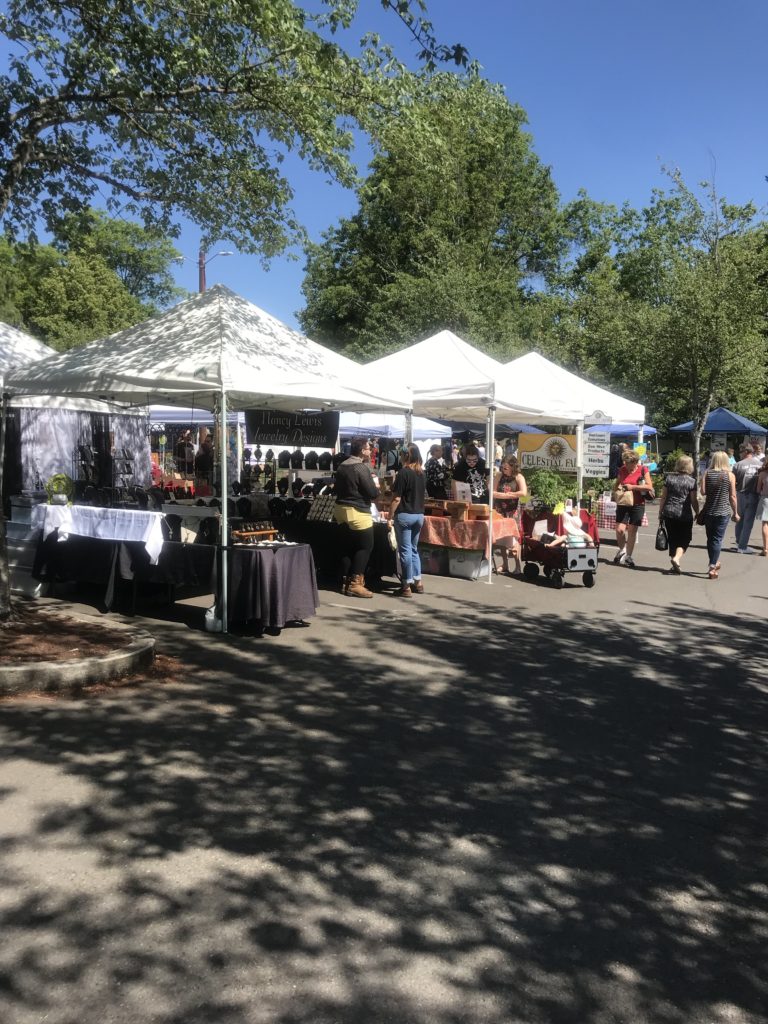 Google maps has taken very good care of us and takes us right to the Market. And there she is on the corner waiting for us and waving! We hug, hug, hug!
Her husband, Tom, and Bub find a table to sit and watch the girls go by while Jacqueline and I wander the booths– buying cherries and asparagus and greens for dinner.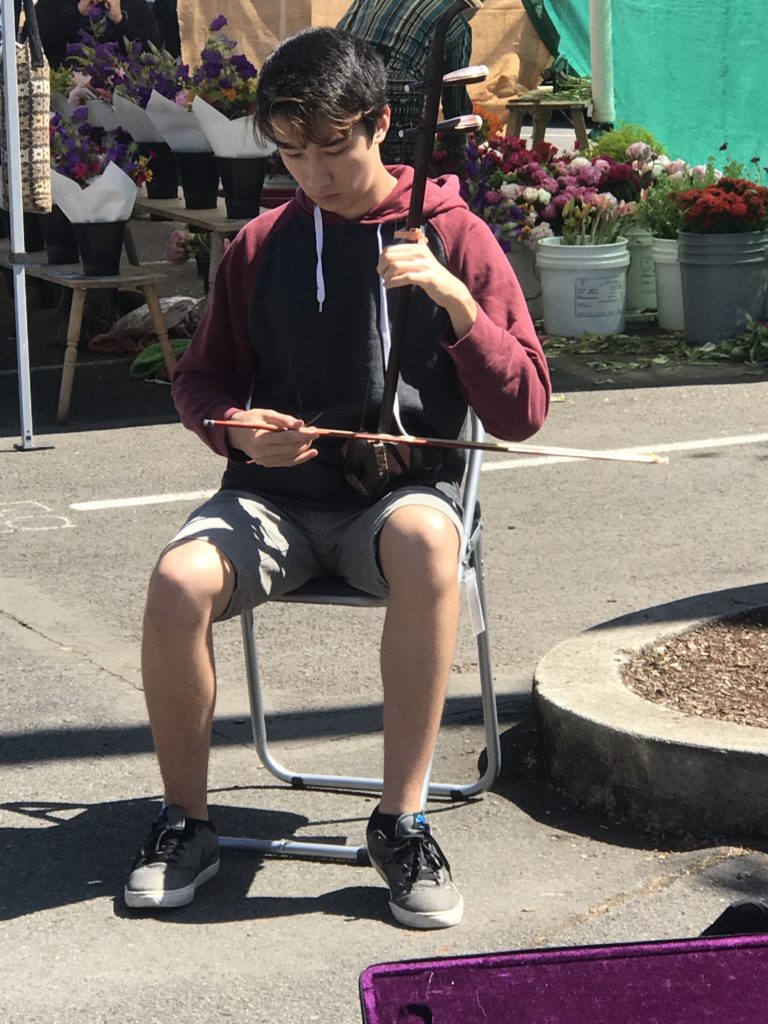 Gifted young musicians play for tips.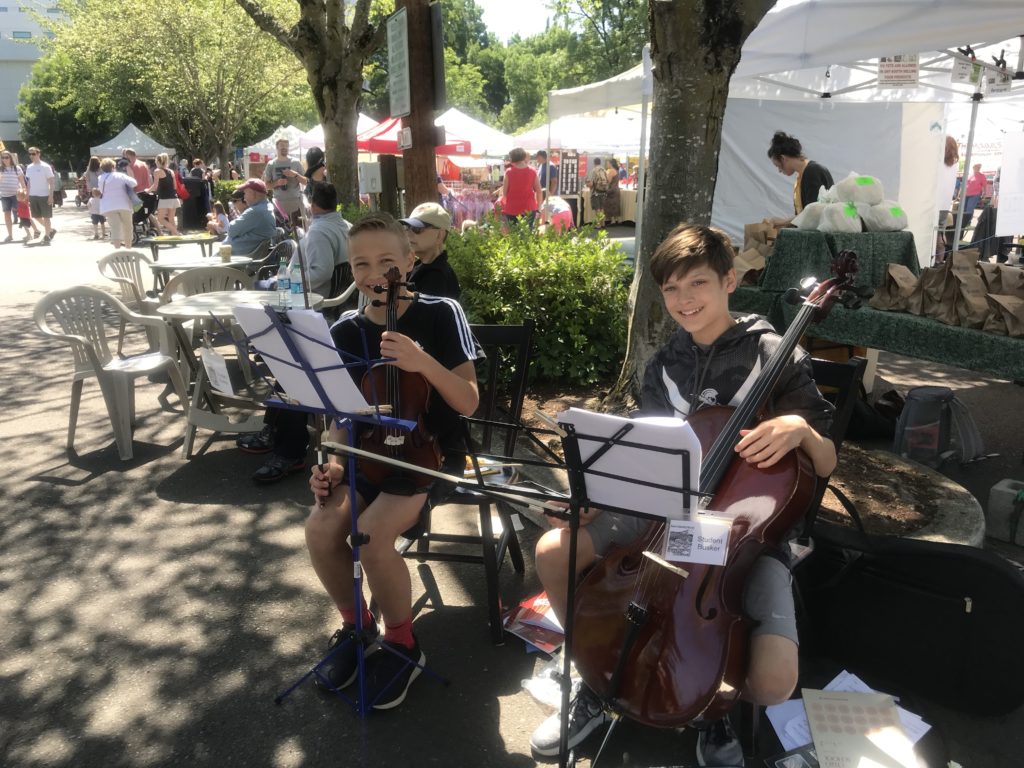 I buy Lily a Record Keeper Crystal as a gift for watering my plants while I am gone.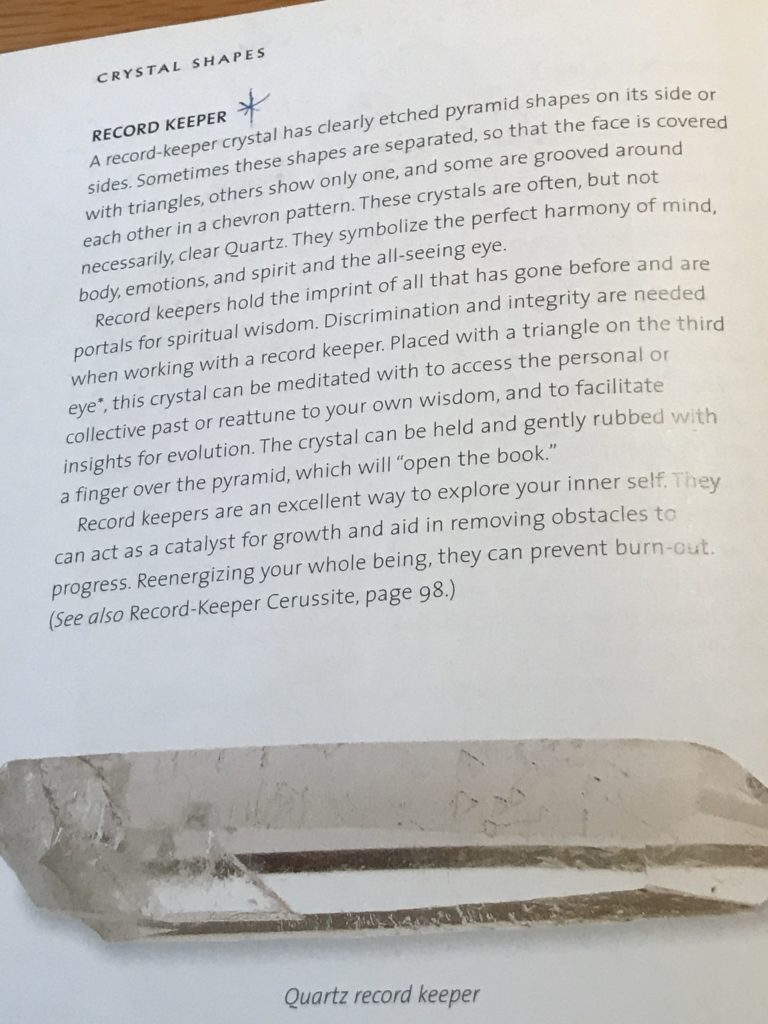 We go to their adorable abode with a 200 year old white oak tree gracing the deck and relax for a bit. Jacqueline has suggested a walk at The Riverfront Park—so off we (she and me and Bub) go, leaving Tom to some chores. The city has turned the old Railroad Bridge over the Willamette River into a walking/biking path. We walk for about an hour. The paths and park are full of families and folks enjoying the gorgeous weather and green. Grass and trees—we're not in Arizona anymore!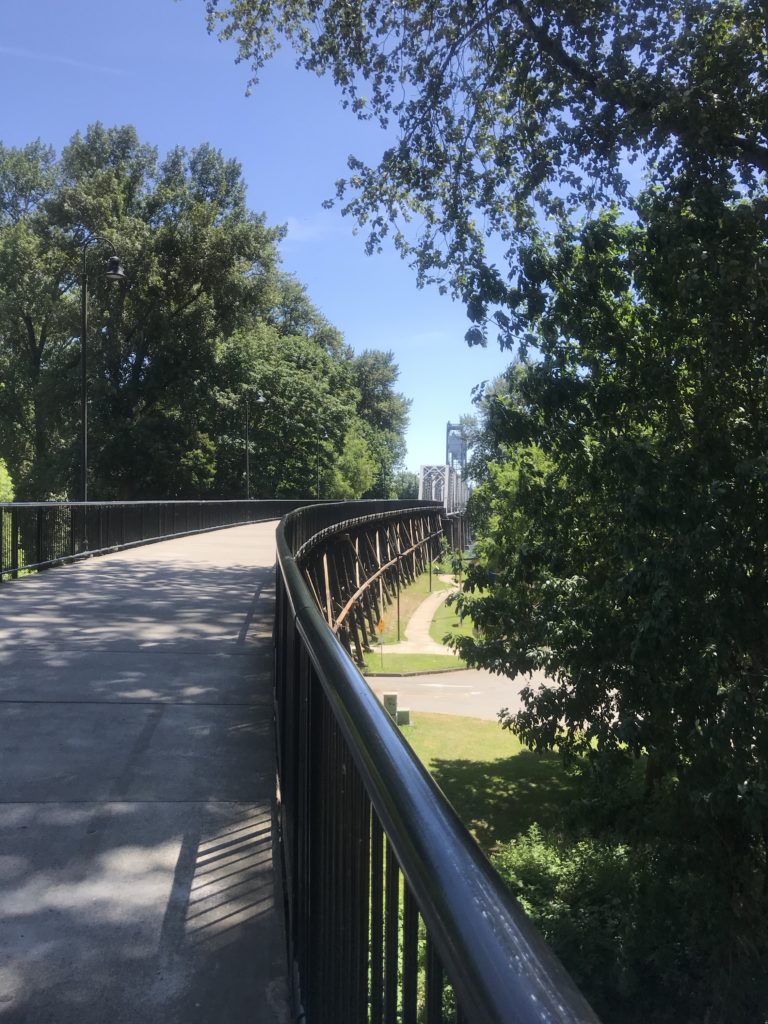 We return to the Doubletree for a few hours. I catch up on posting and writing. I complained about our room and they moved us to a higher floor with a working refrigerator. Unfortunately, the highway noise was louder here. We did get 2 more chocolate chip cookies for the trouble.
We drove back to Jacqueline and Tom's house in West Salem for a gourmet dinner of Salmon and Asparagus and a Salad from the market haul. We reminisced and laughed and sampled some Oregon wine.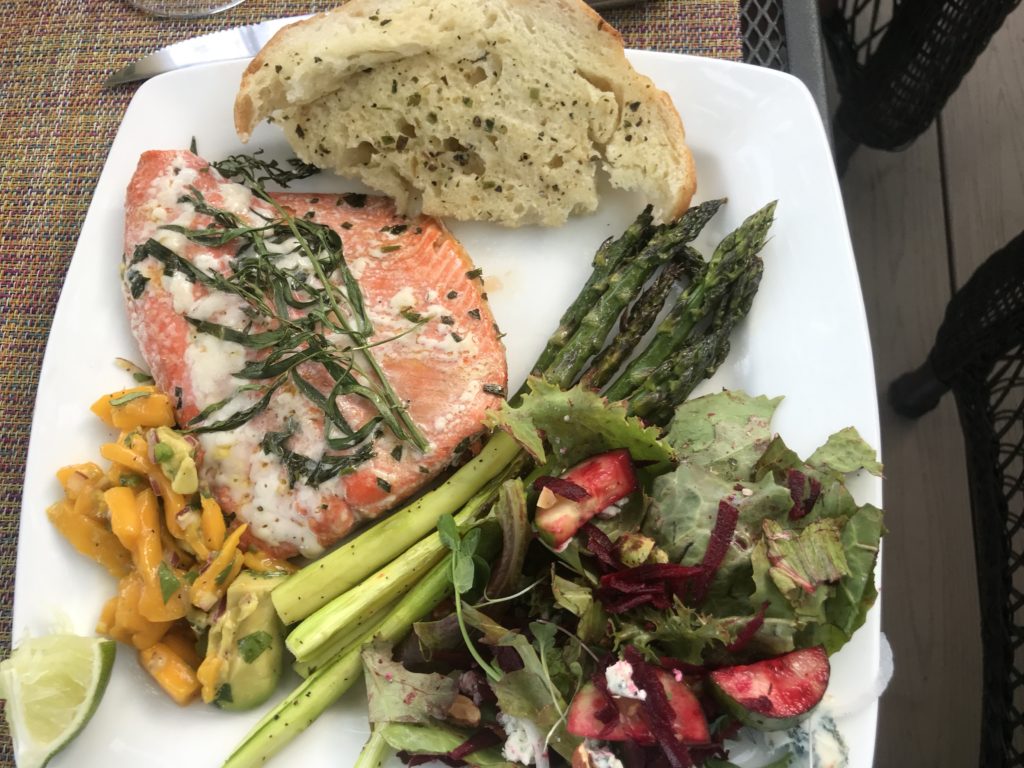 Life is Good!