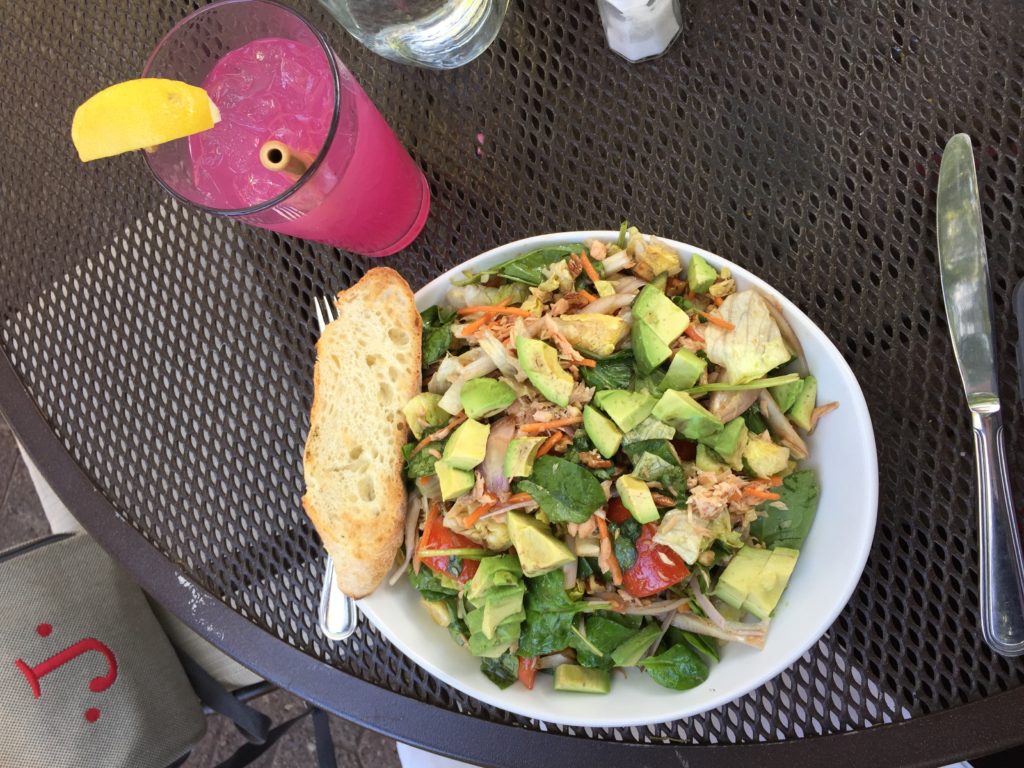 When you are in the mood for something special, Tohono Chul Desert Bistro will fit the bill. Tucked within 49 acres of gardens and pathways it is surrounded by desert plants teeming with flowers for the butterflies and birds. This oasis is located, surprisingly, just a step away from of one of the busiest commercial and residential areas of Northwest Tucson. The warm ambiance will feed all of your senses….not just your hunger.
You will unwind and relax as you take in sweeping views of the Catalina Mountains when eating on one of the patios. Do plan some time after eating to explore the adjacent greenhouse, gift shop, walking paths and gardens that surround the historic building and courtyard that houses the Garden Bistro.
Whether you are looking for an early breakfast, late lunch or something in between, from 8 AM until 3 PM, the brunch menu covers it all. Combining southwestern ingredients from gardens right behind the restaurant and other locally-sourced selections make those eggs or lunch selections unique. The menu changes seasonally, and even daily, based on what local, organic fresh ingredients are available.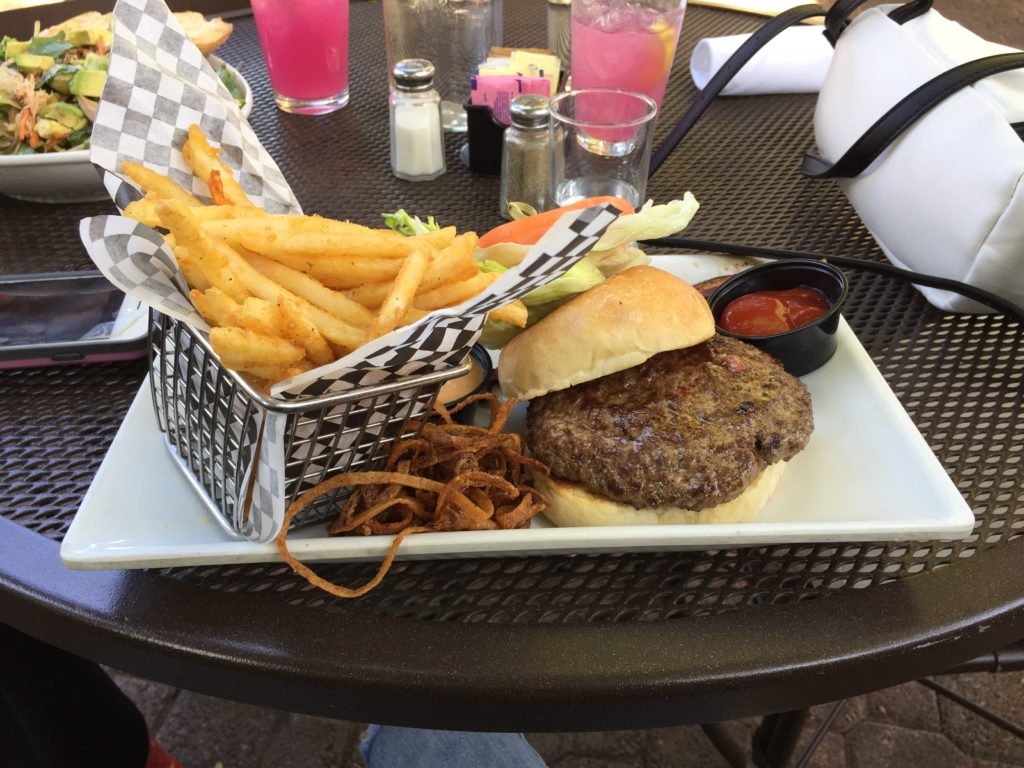 Lily, my granddaughter, was my lunch companion. A notoriously picky eater, she requested all the accompaniments (including the cheese!) on the side and then totally devoured the half pound burger. I had to steal some of the crisp, hot and salty fries.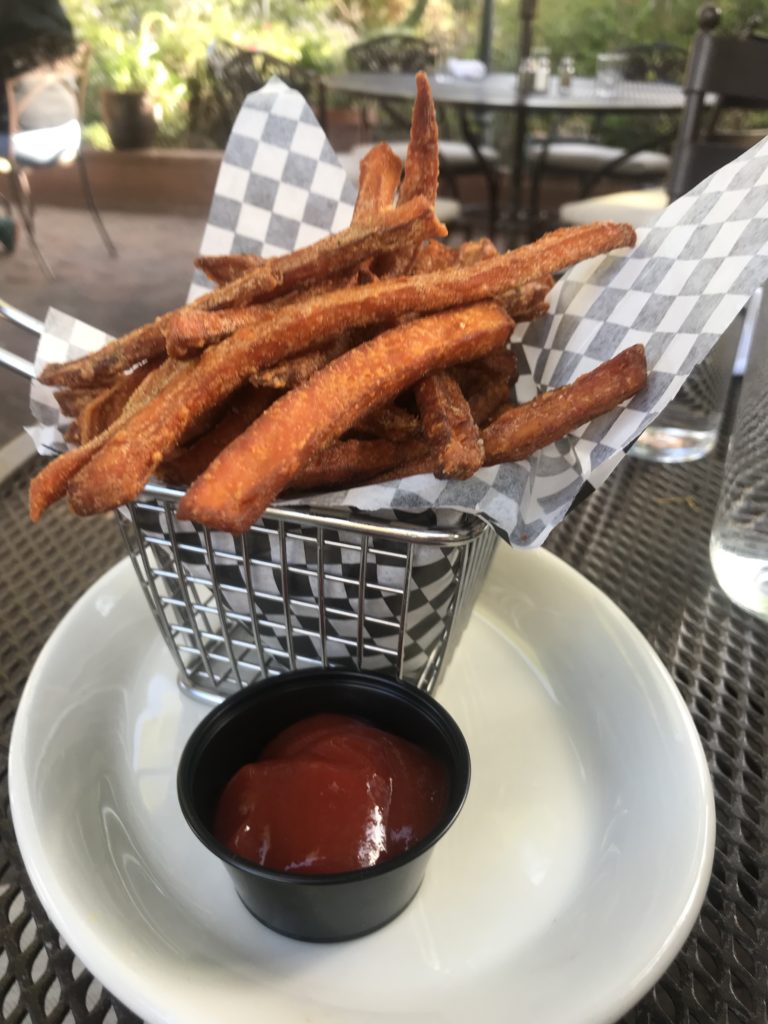 I ordered their Chul Chopped Salad but had to sample the perfectly cooked (healthy) sweet potato fries.
If we'd had room, the unusual and amazingly decadent dessert choices, such as Pineapple Polenta Upside Down Cupcake or a Churromiso made with a Kahlúa Drunk Churro, Cinnamon Mascarpone, and Abuelita Pastry Cream would have given our sweet teeth a real treat.
We chose the prickly pear lemonade to accompany lunch. Other beverages included flavored ice tea as well as a small selection of craft beer and house wines. The prickly pear harvest has also given us the Bottomless Mimosa and Margaritas for just $14 when you purchase an entree. Guess I am going to make an Uber trip next time to take full advantage of this.
Located near Ina and Oracle at 7366 Paseo del Norte, Tucson, AZ 85704, Desert Bistro is sure to become a favorite place to lunch in Tucson!
For a more detailed review, visit here